Google plus icons (PSD)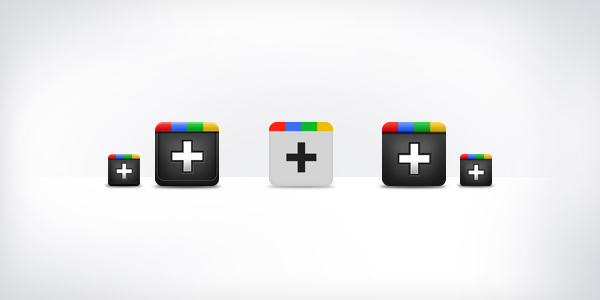 Friends, today's design share is a set of Google Plus (+) icon in both PNG and PSD formats. As the Google's latest social network, Google Plus(+), is making quite a buzz,  some of the sites have already placed Google Plus' social bookmarking icons.
The download includes the pixel perfect icons designed in Photoshop, and saved in transparent PNG format in sizes 256×256, 128×128, 64×64, 32×32 and 16×16. They come in 3 different styles — textures, light grey and dark grey — so you can easily use them on dark or light backgrounds. Well, download the Google Plus icons PNG & PSD files, and mind a share of this page with your friends!
You may also like these recent icons:
Payment Icons
Twitter Birdie
Mono Web Icons
Preview of the Icons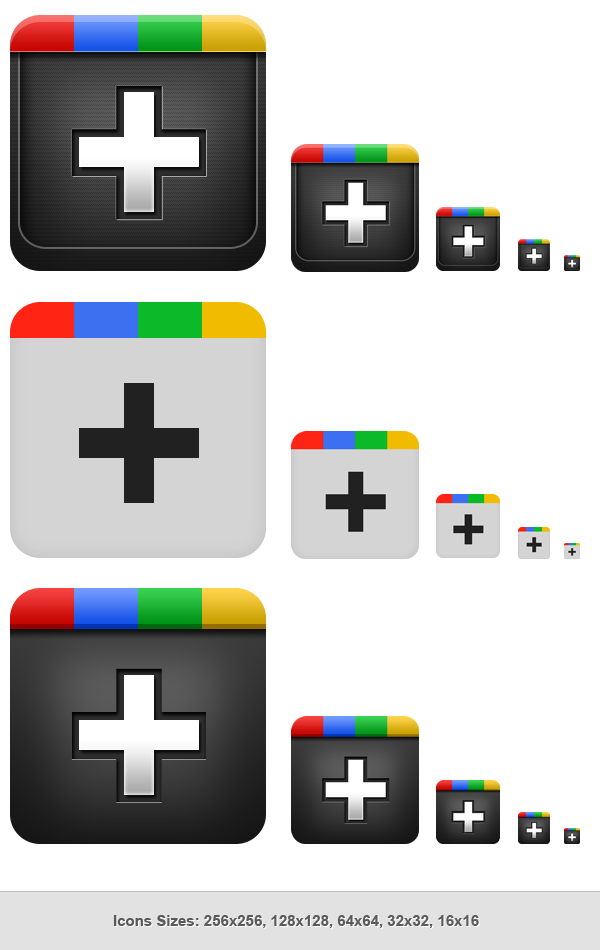 Author: Rafi
File Resolution: 256 pixels
File Format: Photoshop & PNG
Keywords: Google Plus Icons, icons psd
Size: 0.21 MB  (zip)