20 Minimal ecommerce icons (vector PSD)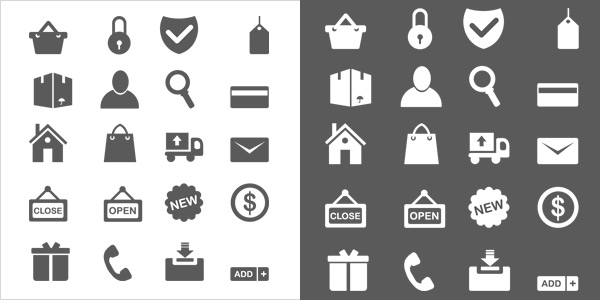 Friends, today we bring you a very useful design share: 20 minimal ecommerce icons in PSD format. The set contains popular and frequently used icons for ecommerce related projects.
The download includes 2 PSD files of 20 vector shape ecommerce icons in 128×128 pixels size on white and grey backgrounds. Along with it are included each icon in 64×64 and 32×32 pixels on transparent background. I hope they'll be handy for you in your ecommerce website designs. Download the icon set and let me know your thoughts.
You may also like to download these icons:
18 vector web icons (PSD & PNG)
8 Popular payment icons
Clean mono icons (vector PSD)
Preview of the vector icons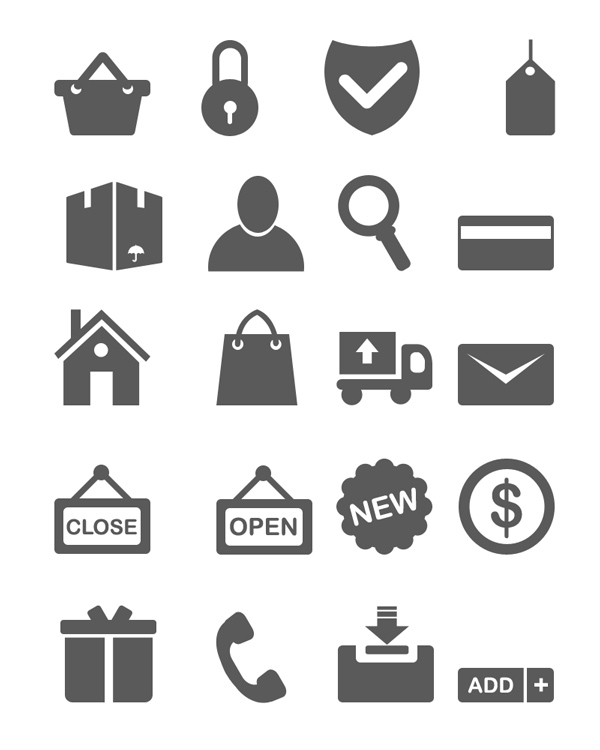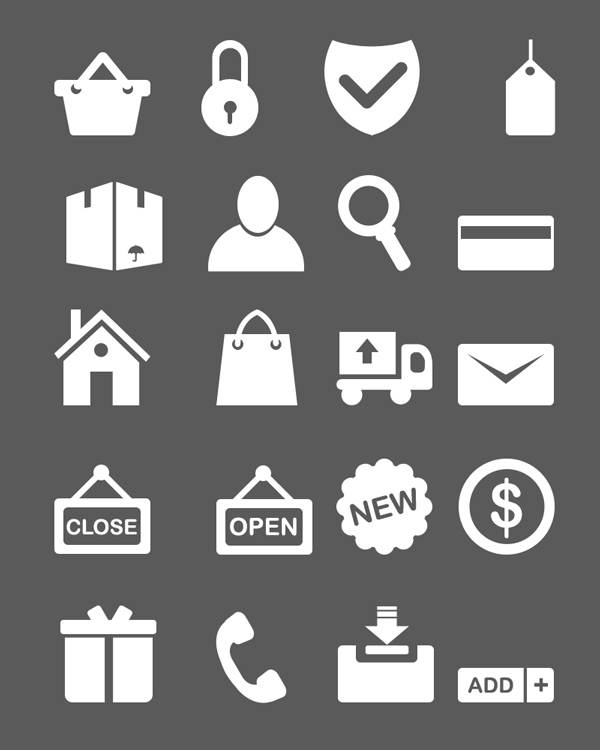 Author: Rafi
File Resolution: 128×128, 64×64, 62×62
File Format: PSD (Vector Shape Layers), PNG
Keywords: ecommerce icons, icons, PSD files
Size: 0.34 MB  (zip)