As is true with most web designers, your techniques for creating quality websites are mostly self-taught. You try hard to keep up with the latest trends and techniques, and you also put significant effort into finding the best tools for your work.
You look for tools with productivity-boosting features, and tools that will enable you to create the highest-caliber websites and deliver them on time.
Pre-built websites offer excellent solutions to your productivity, website quality, and client satisfaction objectives. Be Theme, and its library of more than 210 professionally-designed pre-built websites, offers the following advantages:
Pre-built websites are superior to wireframes or mockups for giving your clients previews of what is to come. They are easy to customize, quick to prepare, and they can provide greater detail.
Creating UX patterns takes time. UX patterns are already embedded into the pre-built websites. You simply need to customize and brand the content.
You don't need to relearn once-familiar coding languages, or seek the services of a developer. You can create awesome websites without ever needing to touch a line of code.
Pre-built websites, together with Be Theme's powerful site-building features, give you a winning combination. Your clients will be more than satisfied, and you can soon be on your way to earning extra income.
See What Beautiful Pre-Built Websites Can Do for You
This sampling of pre-built websites will give you an idea of how little effort it takes to create home pages and key landing pages, and special pages as well. You can do a small amount of customizing to get what you want, or a lot. It's up to you.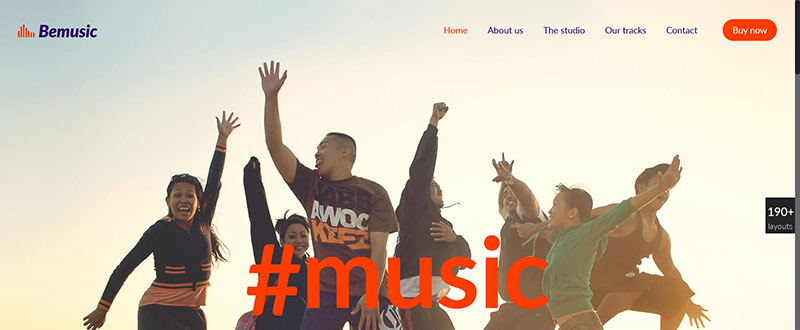 There's nothing like youthful exuberance. This pre-built website highlights a cool, urban environment coupled with a card-like design and subtle parallax effects.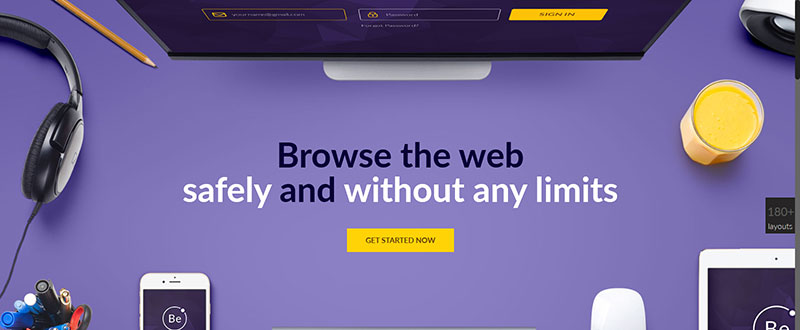 Clean lines and organization, with a focus on UX, typify professional website designs.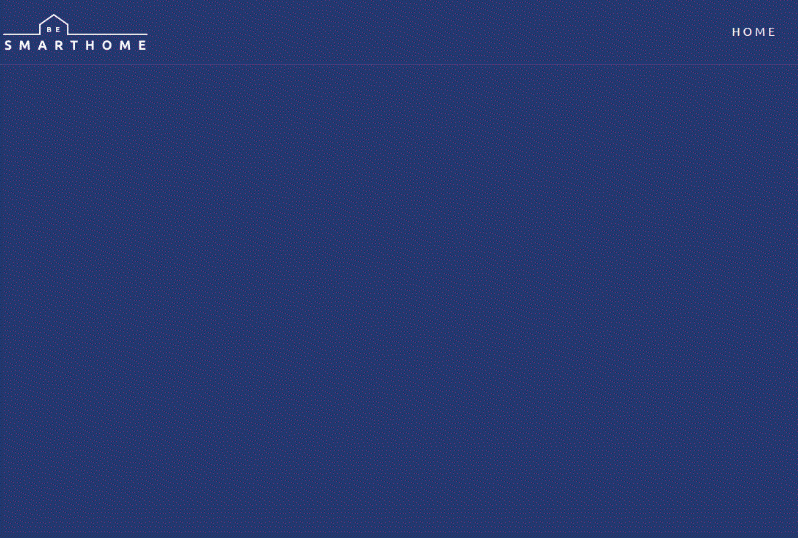 This pre-built website's fresh, engaging design invites the user to come in and stay a while. The UX is smart, simple, and intuitive.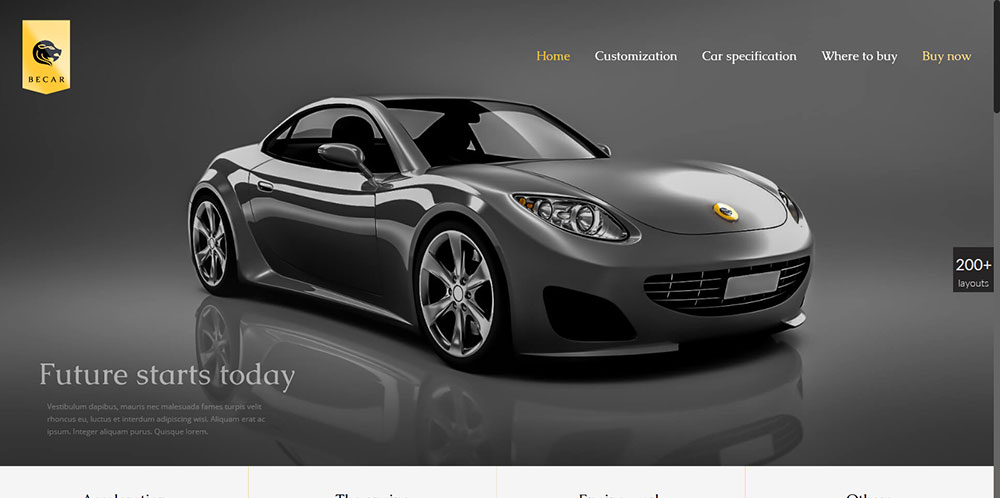 The purpose of this hero image is to sell. Note he skillful use of colors in the buttons, icons, and active links; as well as how white space focuses the user on important information and a call to action.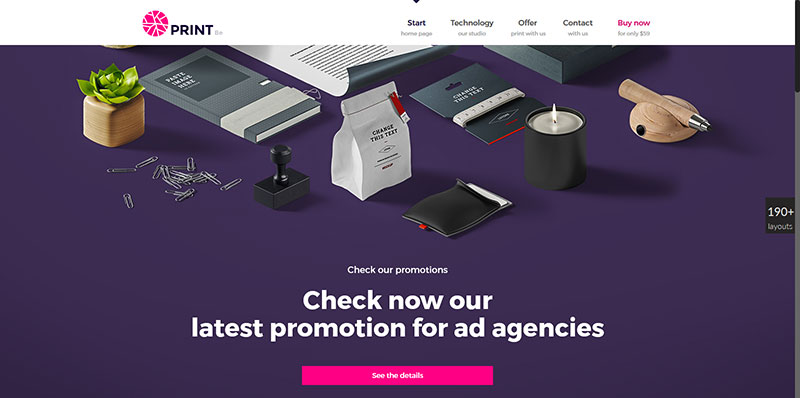 This website is a great example of how you can best showcase a business's products or portfolio.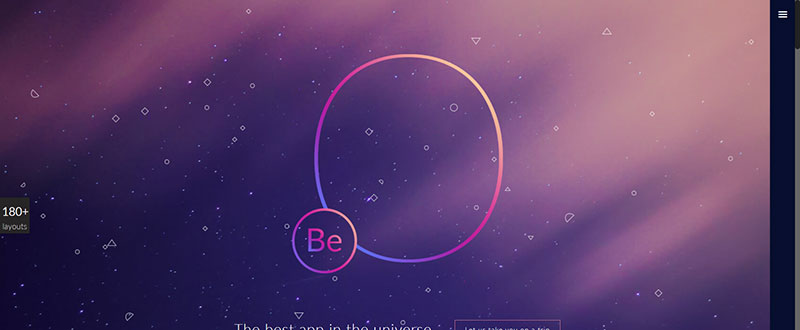 It doesn't require a lengthy message to draw a user in. A clear, simple design will do the trick. Ease in browsing was one of this website's objectives.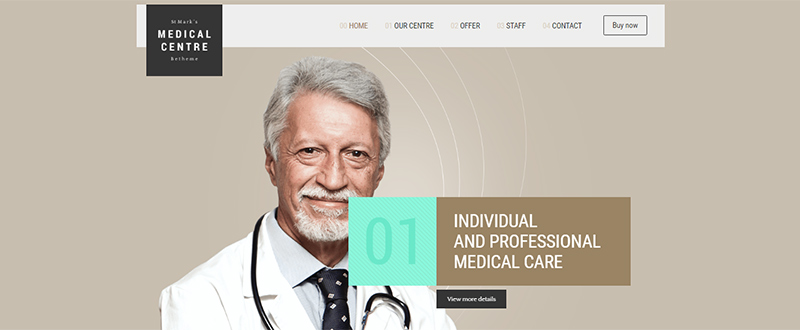 A basic principle of medicine is "do no harm". This web design for a medical care website communicates both professionalism and trust; and places an extra emphasis on conversion.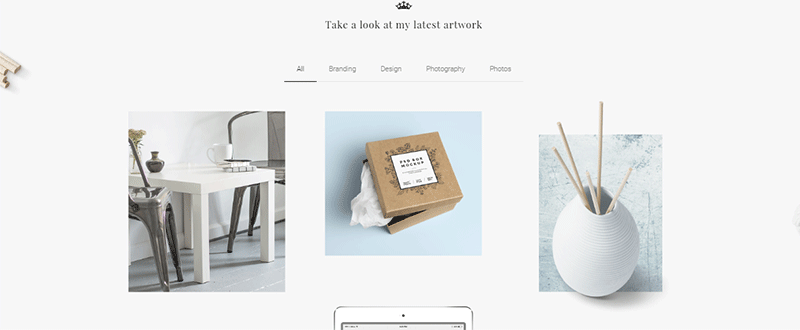 This modern, trendy example is focused on the gallery. It combines white space with simple and intuitive designs to provide a relaxing and informative UX.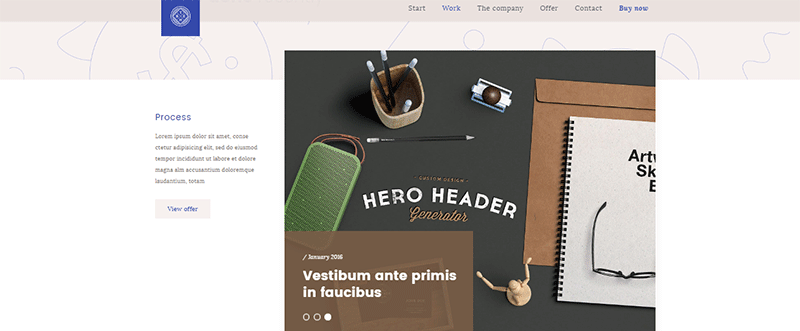 This agency website's brand illustrates the modern, fresh approach characteristic of its services. The project area is beautifully designed, and features plenty of white space.
Yet Another Advantage: The Powerful, Easy-to-Use Muffin Builder
It's fun to build a webpage when you can do it rapidly, and make your client's day. Muffin Builder makes that happen. The latest version, 3.0. makes your page-building experience even more satisfying.
The Muffin Builder 3.0 UI has a newer, cleaner look, and several powerful features have been added. The new Wraps section makes it possible for you to create advanced content that few if any other page builders are capable of.
New tab navigation and search capabilities allow you to locate and use design items more quickly than ever.
The page-building capabilities of Muffin Builder, in combination with Be Theme's powerful Options (Admin) Panel and Shortcode Generator, will have you creating one awesome page after another in no time at all. The 200+ shortcodes allow you to create highly detailed features and functions without your having to write a line of code.
If you need to start a page from scratch, the Layout Configurator will help you set it up in no time.
Check out this video to see how easy Muffin Builder is to work with, and how designing to even the most demanding requirements can be both fun and gratifying – whether you use a pre-built website, or start from scratch.
The Biggest WP Theme of Them All Has Much to Offer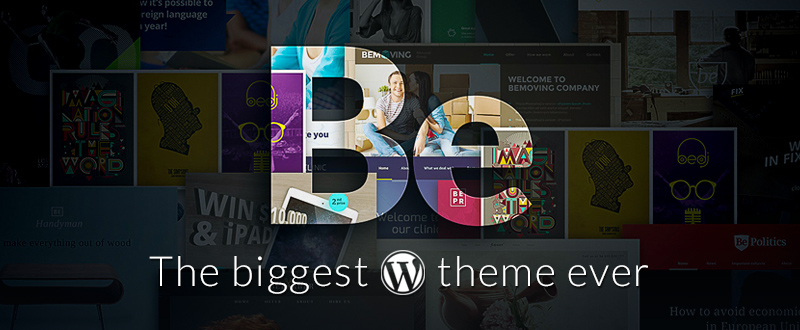 Be Theme is big in more ways than one. It's selection of pre-built websites is large (210+), and it is growing month by month. You can take full advantage of any of its 40 core features, which includes design elements and options galore. Be has a 30,000+ strong user base, and enjoys a huge reputation as leader in multipurpose WordPress themes.
The pre-built websites can be installed with a single click, and with another click to two you can start customizing and page building, with a library or 200+ shortcodes to help along the way.
Be is retina ready and fully responsive. Your mobile users will not be neglected.
It takes less than a minute to install the WooCommerce plugin, and you'll find special pre-built websites for your eCommerce website needs. Uploading products is quick, and is never a problem.
Boxed layouts, wide layouts, single or double sidebars, or none at all, these and other options give you all the flexibility you need.
Plenty of options for blog and portfolio presentations, including flat, grid, and masonry formats.
Be is optimized for speed, it's SEO ready, Multilanguage and RTL ready, and a whole lot more; including automatic updates and super customer support.