Clean & simple live chat interface (PSD)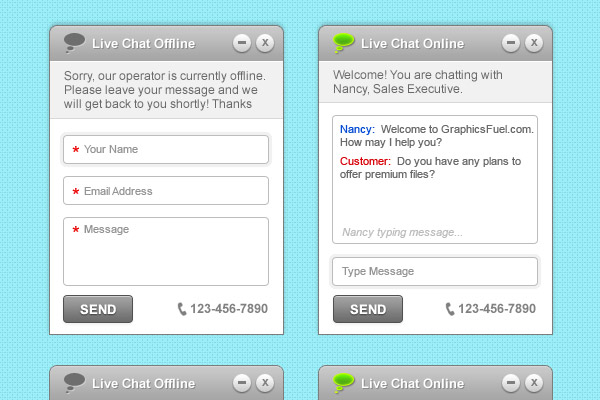 Friends, today's PSD freebie is a clean and simple live-chat web interface in Photoshop format. The layered PSD file comes with both online and offline UI along with minimized versions to help you create your own live web chat user interface. You may also like these other GUI elements.
The design is pretty modern and simple. The main focus of the design is to show both offline and online status of the chat window. Hope this small goodie is useful to you.
Author: Rafi
File Format: .PSD
Keywords: live chat interface, PSD templates
Size: 0.14 MB  (zip)