Wish to create a website that's within your budget? With this collection of 10 New Best Free WordPress themes, you can set up a modern website that never sleeps. What's the catch? It's obvious. Think of it this way, a website can promote your brand 24/7, 365 days a year. Who else can do this for you? Well, no employee will do it. So, take time to check out the collection below. Don't miss a chance to choose the one that can best represent the values of your brand.
Why WordPress is Best Option for Your Business?
No matter what business you're in, WordPress has done things easy. It offers you great designs jam-packed with features that go above and beyond. If you need fresh thinking for the launch of a new product or service, these 10 best WordPress themes can be the answer. The point is, 84% of the world's population is now online. Most businesses fail just because they run out of customers. The trick is to attract buyers online and entice them to explore your offerings. But, if people can't find your website when they type a search term into any search engine, you're simply losing them. If you fail to attract potential customers online, sorry, you're not in business.
So, are you ready to take things into your own hands and give your audience what they're looking for? That's great. Then, all probability aside and head on over the best WordPress themes for business. Building a website is no more a rocket science, instead is a fun and enjoyable hobby. When still in doubt, remember that this collection of 10 new best free WordPress themes is a true bounty for those with a zero technical experience. You just lose nothing except your potential customers who are looking for you right now. Don't keep them waiting!
How to Get Started with WordPress?
Still haven't got a clue where to start? Start off by choosing the best WordPress theme with which to build a website for your business. Then, let the magic things happen. Experiment, fill it with your content, change settings, add new layouts, anything you want to design it in a way that appeals to your customers. Design a website that matches the user behavior and helps them get what they want. The best thing is that WordPress offers a wide variety of innovative features, plugins and widgets that can easily extend the functionality of your website without any coding. For most people, WordPress is the best option that can grow together with their businesses. So, why not for you?
Step right up. Catch the excitement and finally give WordPress a try. Enjoy it!
Bitunit - Bitcoin Free WordPress Theme
Bitunit is a free WordPress theme well-suited for your next web project. Bitcoin is a revolutionary invention of the last decade, that's why this fully responsive template you just can't pass on. Create a fully-functional bitcoin buy and sell website to gain the attention you need. Built with drag-and-drop Elementor Page Builder, it allows you create new unique layouts without the headache of any coding. Moreover, this SEO-friendly theme is Ecwid ready, so your online store can go live in as little as five minutes. Don't miss it.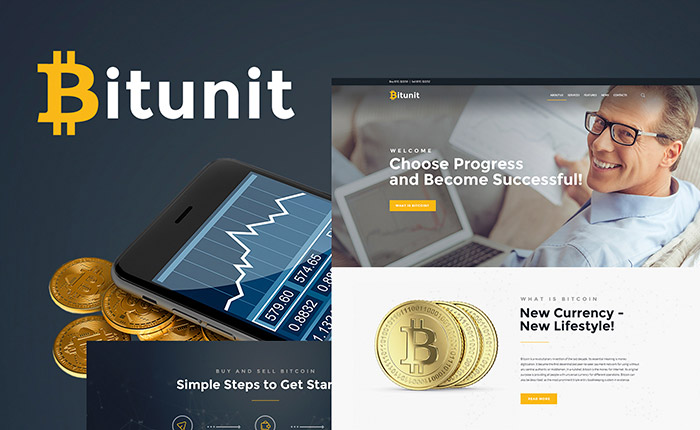 Monstroid 2 Lite - Business Free WordPress Theme
Take a look at this simplified free version of Monstroid2 theme. This incredibly flexible theme can help get you started quicker. Even with zero technical experience, you can set up a modern website which performs smoothly on a variety of digital devices. On top of that, this Ecwid ready theme for business, e-commerce and online publishing is 100% GPLv.3 licensed. Learn what's more comes included in this free WordPress theme. Enjoy it.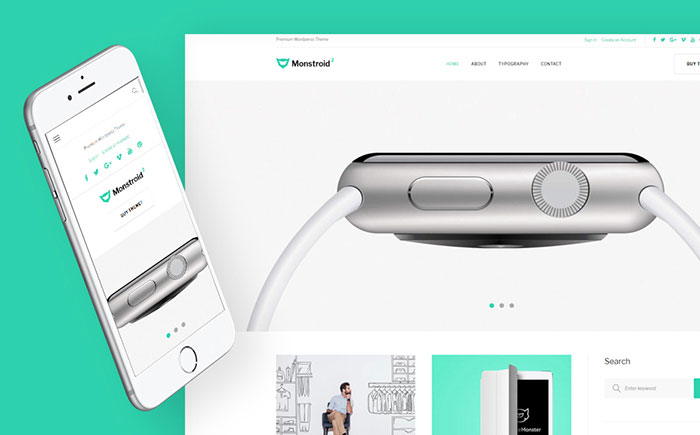 Iridescent - Wedding Album Lite Free WordPress Theme
Iridescent is a free WordPress theme well-suited for wedding photography portfolio websites. With Iridescent, you can tell the story of the happiest day via the stunning website. Showcase, sell and share your exceptional wedding photos to impress prospective clients and grow your wedding photography business. Besides, the theme is responsive, WPML ready, cross-browser compatible, SEO-friendly, and more. Get one of the best free WordPress themes and create a powerful website. Step right up.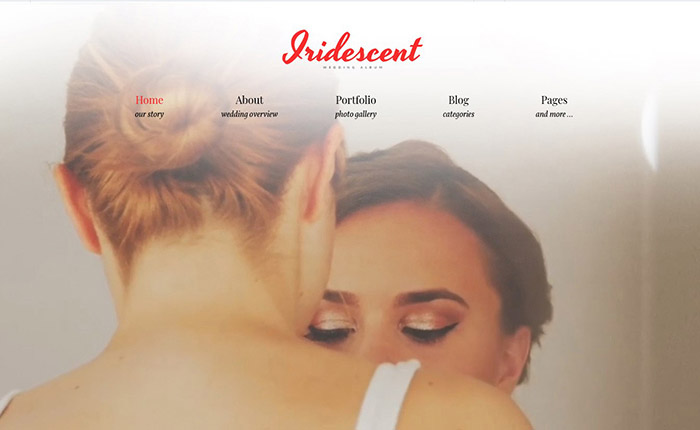 MalcolmY - Freelance Designer, Personal Portfolio Lite Free WordPress Theme
This clean free WordPress theme is a great choice for freelance web or graphic designers. This responsive theme can help jumpstart your web project and save you a ton of time and effort. It comes with multiple layouts and pages that will work perfectly on a variety of modern devices. With only a few clicks, you can set up a blog or make a stunning portfolio to blow your competitors out of the water. Moreover, this SEO-friendly theme comes with an intuitive interface, a fully adjustable look, Ecwid integration, and a set of web forms. Have fun.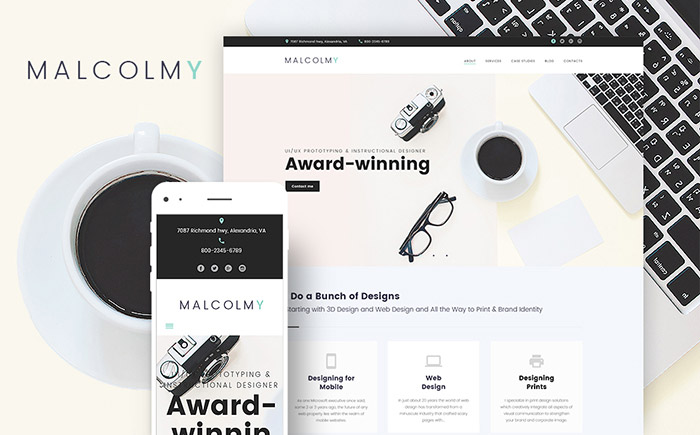 Talking Business - Conference & Education Free WordPress Theme
With Talking Business, let the whole world know about your conference. This free WordPress theme comes with integrated appointment booking form to help your visitors check the schedule of your event and reserve a spot in an advance. Built with Power Page Builder, it allows you modify layouts as per your needs and extend the functionality of your website with ease. With Newsletter Subscription, you can start generating leads from the web and win the battle for attention. Enjoy its live demo version to learn more.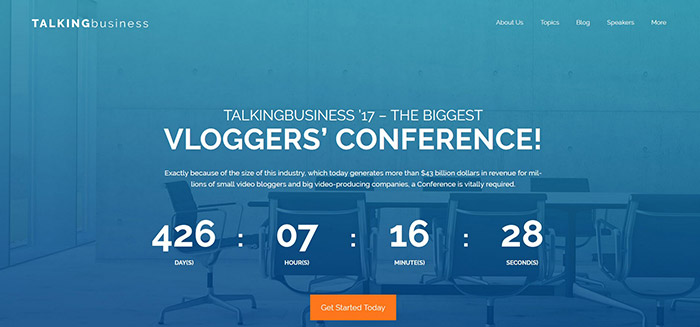 FreeBook - Landing Page Free WordPress Theme
FreeBook might very well be your best bet if you need to create a landing page for selling your digital products online. Thus, design a landing page which can provide information about your goods and services. It comes with an unobtrusive design which you can adapt to your unique business requirements. Experiment, change your logo, color scheme or fonts to create a truly compelling case. Make sure your landing page will look perfect on all last-generation devices and screen sizes. On top of that, it's Ecwid ready and SEO-friendly. Try it.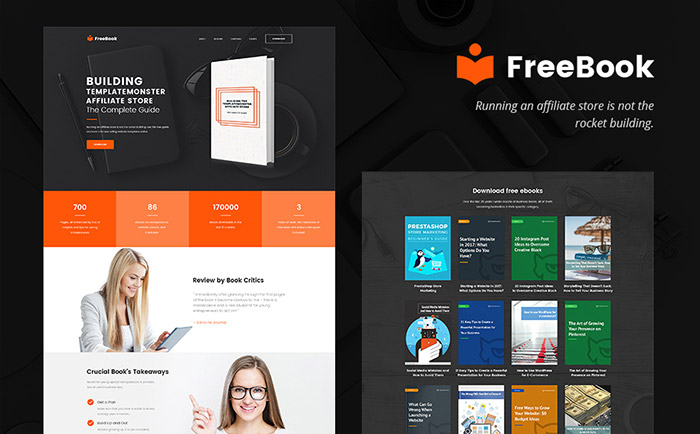 Adveland - Amusement & Entertainment Park WordPress Theme
Adveland is a better way to create a website that never sleeps. Set up a highly efficient amusement park website without the headache of any coding. Built with the state-of-the-art drag-and-drop website creator, it offers a set of ready-made building blocks to help make your pain go away. With a Personal Blog feature, you can always start a blog and attract more natural traffic to your site. What's more? Well, it's responsive, Ecwid ready, SEO-friendly, and cross-browser compatible. Besides, the theme includes TM Gallery, Events Calendar, Appointment Booking, and a Contact Form. Check it.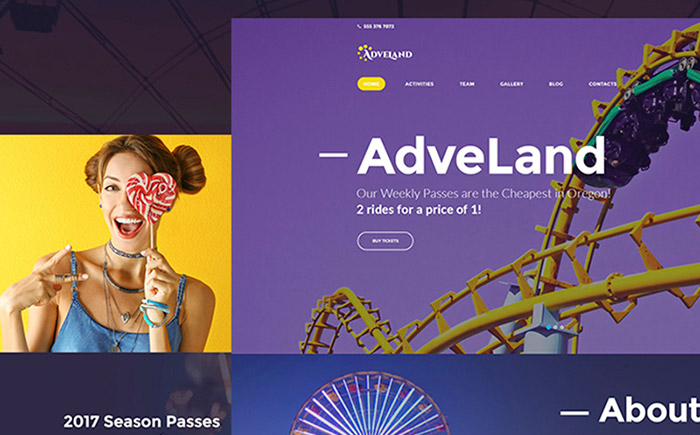 Pilates Center - Sports, Fitness & Yoga Free WordPress Template
Take a look at this 100% GPLv.3 licensed free WordPress template ready to jumpstart your pilates center website in no time. This fully editable template comes with WordPress Live Customizer to help you make any changes to your site live, without reloading it. With Appointment Manager and Timetable plugin, your visitors can check your schedule and book an appointment directly on your website. This Parallax template can help impress your visitors and entice them to stick around and explore your offerings. Don't miss a chance to create an excellent gym class or sports center website.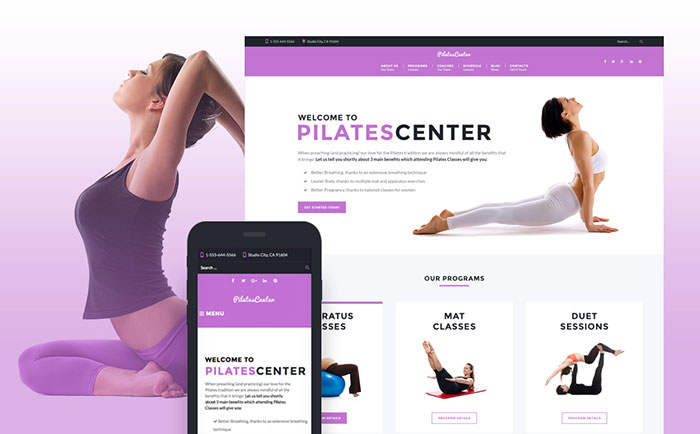 Catwalk - Fashion Modeling Agency Free WordPress Theme
Need to create a glitzy website for your future fashion web project? Great! Catwalk is right up your alley. This free WordPress theme can help get you started. Create a website that can mesmerize everyone who lands on it by chance. Showcase your portfolio, provide information about the latest and upcoming events, encourage your visitors to get Newsletter Subscription, and more. The theme is responsive and cross-browser compatible, so it adapts smoothly to a variety of devices and all modern browsers. Did we mention that it's 100% GPLv.3 licensed?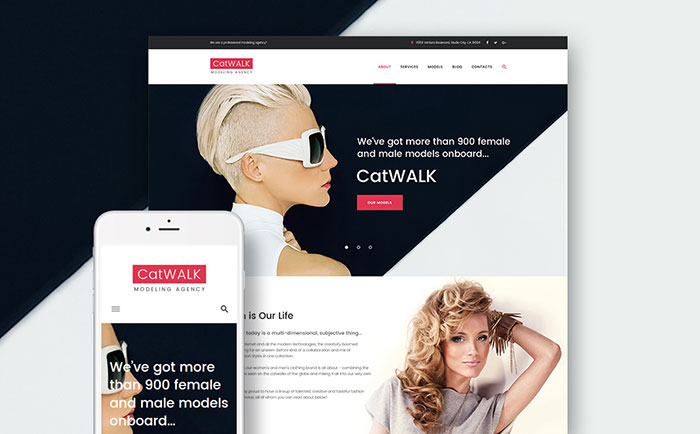 Mia Ittalloni - European Restaurant Free WordPress Theme
Take time to enjoy this nice specimen of free WordPress themes crafted for restaurant and cafe websites. It comes with a clean and responsive design to make sure your visitors will enjoy its sleek design on any device. Create a sparky restaurant website with tons of bells and whistles in no time. This Ecwid ready theme is 100% GPLv.3 licensed, so you can use it on multiple web projects without any restrictions. Moreover, it includes an Appointment Booking, Restaurant Menu, WP Live Customizer, Commenting System, and a Booking Form. Well, head on over Mia Ittalloni.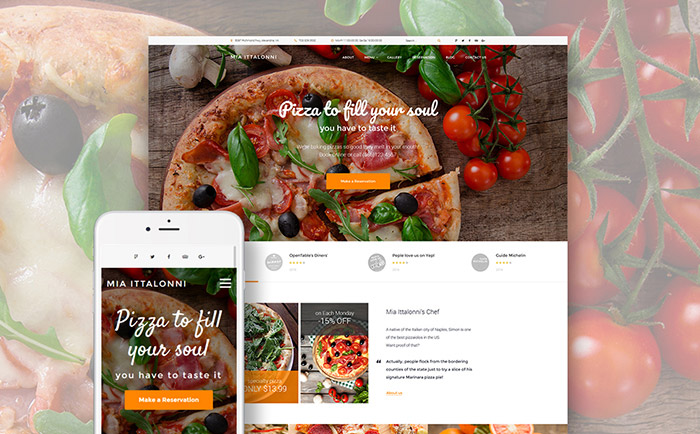 Conclusion
Well, everyone's idea of success is different, anyway, there are multiple free WordPress themes ready to represent it. Instead of waiting for a magical 'someday' to arrive, take things into your own hands and create a modern website. When still in doubt, grab this free eBook to learn what are the best plugins for your WordPress site. The point is, that there are many of them and you can simply be lost. However, this free eBook can help find a better way. No more wondering.