The online world is growing at a horrendous pace. A thousand or so new websites make an appearance every day. They are taking the advantage of the increasing number of people who rely heavily on their handheld devices to find products, services, or information they are looking for.
If you own a website that relies on yesterday's technologies, you're missing out on a lot of the action. Today's websites have to be fast, super user friendly, and above all, 100% responsive.
Are your plans include building a new website or upgrading an old one? You'd better check to see if the tools you have been using are up to the task of building. The site that will deliver in today's environment – and tomorrow's for that matter.
The best way to ensure that would be to select one of the best WordPress themes that has the right tools and features. Also, has a proven track record, is 100% responsive, and is ranked highly by those who should know.
All of these 10 top WordPress themes for 2022 meet these criteria and any one of them will get the job done for you.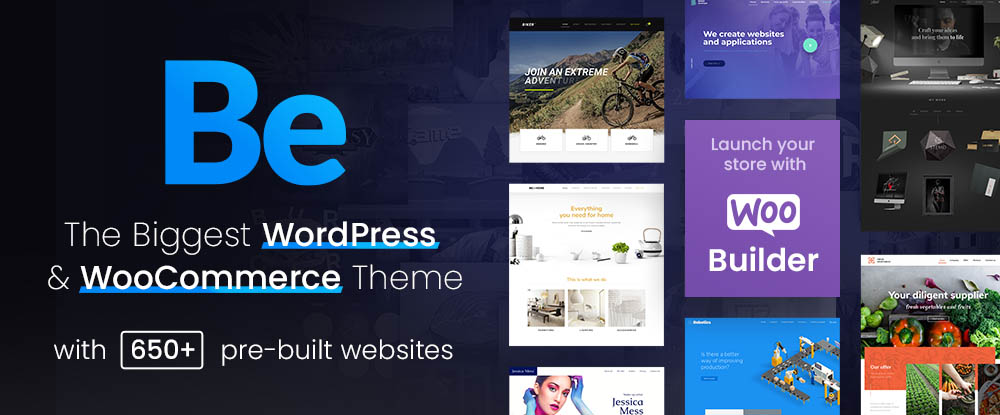 In terms of sheer size this ultra-popular WordPress theme is the grandaddy of them all with its 650+ pre-built websites, 40+ core website building features, and its more than 240,000+ customers.
A few of Be Themes key features include –
650+ customizable pre-built websites that make creating any type of website a super-easy task. They can be imported with a single click, they are responsive, and UX ready.
A fast, easy to work with Live Builder with its impressive page-building capabilities.
A WooCommerce Builder that is an absolute gem in that it enables you to create any shop or single product layout you want to and is complete with customer-friendly shopping features, product previews, a sticky menu, and more
The super-intuitive Muffin Builder and a Header Builder with its multiple options.
BeTheme is loaded with valuable design options, it is Elementor ready, and it is frequently updated. Click on the banner to checkout each of Be's powerful core features in detail.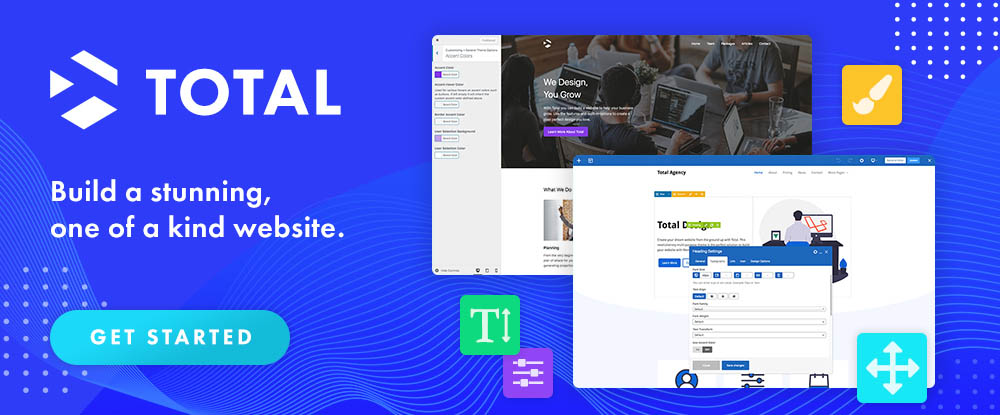 Total has it all. It will give you all the flexibility you are ever likely to need, plus it is surprisingly easy to work with, even for a beginner.
Total's features include –
90+ Section Templates, a selection of post entry cards, and 45+ quick-import demos
An extended version of the popular WPBakery drag and drop builder complete with a valuable selection of custom builder elements
Live customizer theme settings working in combination with a dynamic template and dynamic layout functionality to give you all the flexibility you'll ever need
The Total WordPress theme is 100% responsive and is loaded with animations and custom backgrounds
With Total, you can make excellent use of the WordPress Customizer to adjust and view your main theme settings prior to publishing.
Click on the banner and discover what this developer-friendly theme's 48,000 satisfied customers already know.
Sales figures have a meaning when you're looking for a top of the line WordPress theme, and with Avada they mean a lot, because with Avada you've purchased the #1 best-selling theme of all time
Avada's designers understand the importance of design perfection, how to achieve it, and how to create a theme that lets you design anything you want the way you want to do it.
Avada's Fusion Core presents its users with an amazing assemblage of powerful website building tools and plugins that include –
the Fusion Builder and the Fusion Slider, a Shortcode Generator, and a Mega Menu

40+ one-click importable customizable demos and 50+ design elements
the Fusion Page options and Fusion Theme options that give you all the flexibility you can manage
Avada is 100% responsive, speed optimized, and WooCommerce ready. Click to find out more about what a theme with 450,000+ sales can do for you.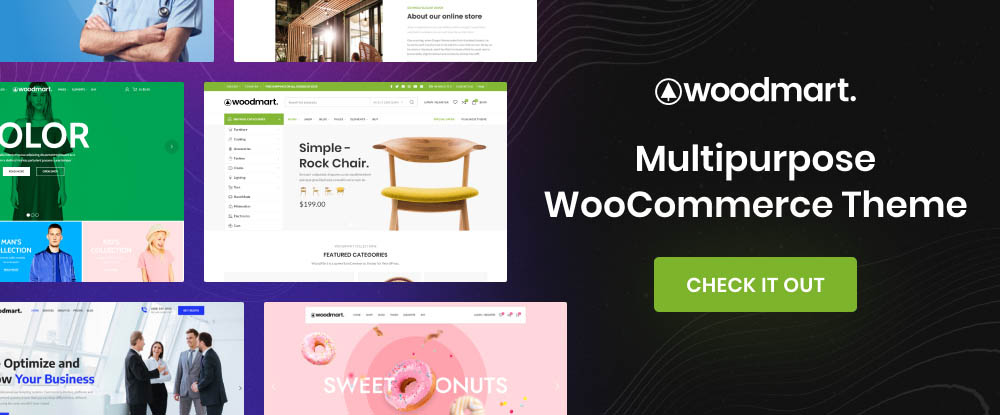 Woodmart enjoys the distinction of being ThemeForest's most highly regarded eCommerce theme, as it is loaded with features you won't find in most other eCommerce-oriented themes.
Key features include –
75+ premade websites, 400+ templates, and 15 special pages
A valuable selection of product page display options
Visit the site and you'll quickly understand why Woodmart belongs in this top 10 selection.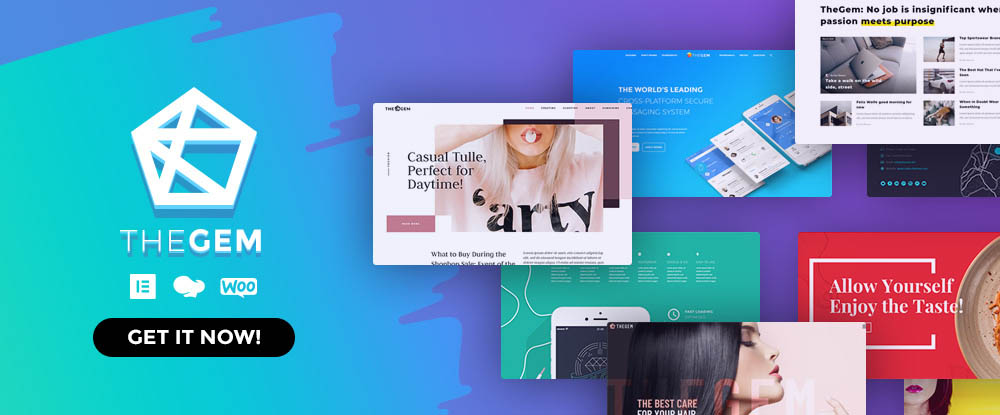 60K+ satisfied users can't be wrong. What you'll find in this highly customizable and performant ThemeForest top seller includes –
Over 400 attractive pre-built websites and templates you can use to create any website type
The game-changing TheGem Blocks with its valuable collection of 300+ pre-built premium section templates
Elementor and WPBakery page builders together with a collection of ready to work with pre-built WooCommerce shops
Excellent webpage perfromance results thanks to one-click optimization feature, including popular WP Rocket plugin
This Swiss Army knife of website builders offers 5 star support.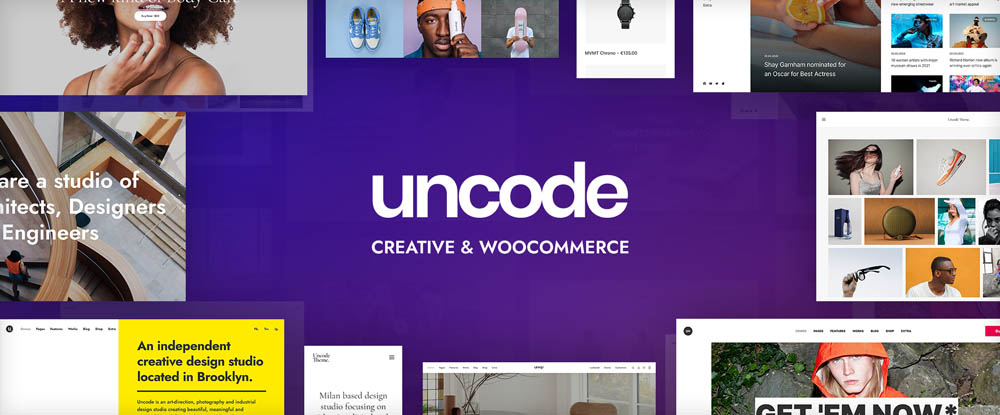 Great attention to detail is to be expected in a premium WordPress theme and Uncode has done so in spades. This pixel-perfect theme is an Envato best seller with its 88,000+ sales.
Uncode's key features include –
A souped-up Frontend Page Builder
Advanced WooCommerce capabilities including a Single Product builder and a wealth of customer-centric design elements and options
A Wireframes Plugin and 550+ section templates
Uncode is ideally suited for creating blog, magazine, and portfolio sites.
Rey's sophisticated integrations with Elementor, WooCommerce, and WordPress takes you to a new level of website building innovation.
Rey is easy to set up and a joy to use
A Rey key feature is the popular Elementor page builder along with a valuable selection of Elementor widgets that can be used to resolve any website-building issue
Ajax Navigation and Filters streamline page browsing and navigation functions
Rey is SEO friendly, developer friendly, and 100% responsive.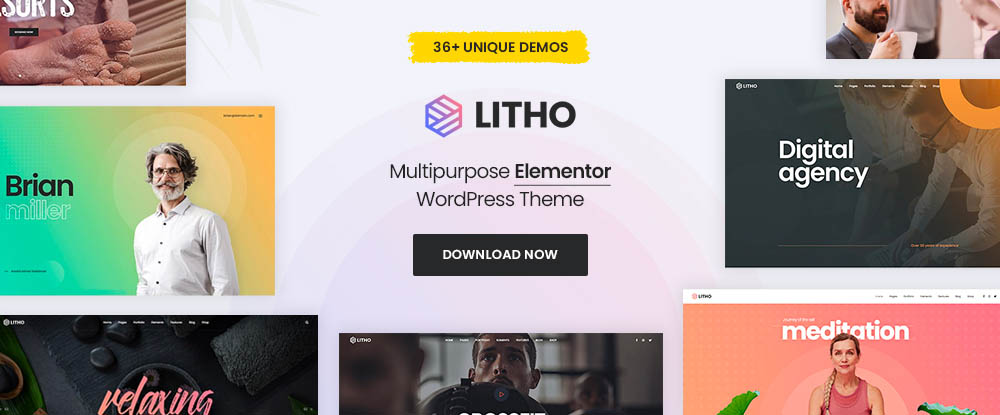 The fact that Litho is an Elementor WordPress theme says a great deal about what can be expected of it. This multipurpose popular theme can be used to build any website type you can envision.
The Slider Revolution plugin is included along with a ton of home pages, creative elements, and templates
Litho-created websites are fast, responsive, and SEO friendly
The online documentation is excellent, and the customer support is fantastic.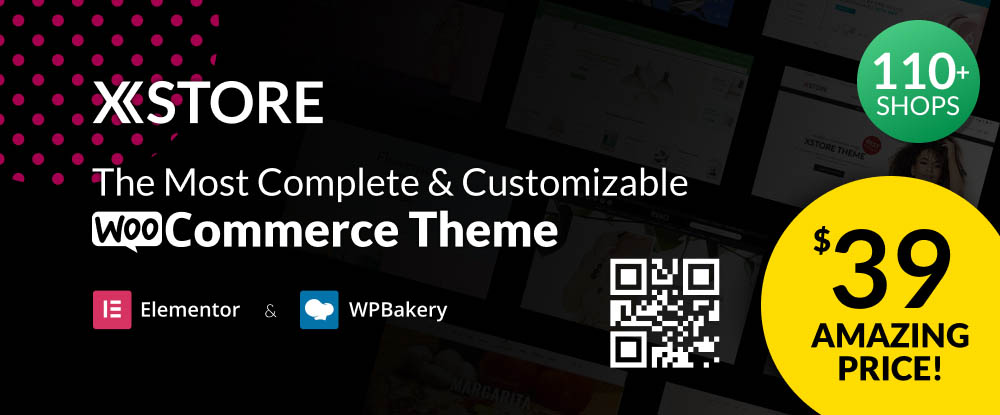 XStore is a power-packed WooCommerce theme that is available at a bargain price. This WordPress theme has built up an enthusiastic following from day 1 for more than a few reasons that include –
110+ impressive ready-to-customize shops
Elementor and WPBakery page builders
A live Ajax theme option and $550 worth of premium plugins
A single product page builder, single product layout options, and other product-oriented features and elements.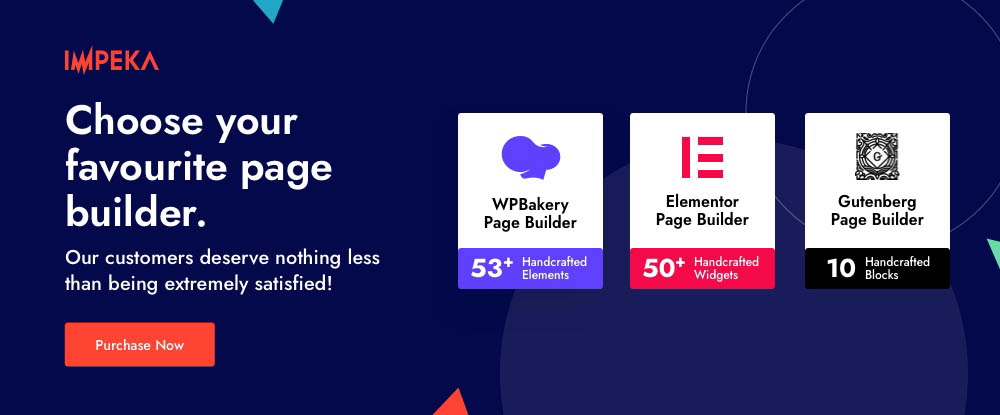 This impeccably designed WordPress theme is easy for beginners to use yet has many of the features that advanced designers insist upon to be able to create websites that fully match their expectations.
Impeka-built websites are fast, responsive, SEO optimized, and WooCommerce friendly
Impeka users have Elementor, the Gutenberg editor, and an enhanced WPBakery page builder to choose from
Coding and design skills? You don't need any.
With such a humungous number of awesome WordPress themes on the market you might be tempted to "take a chance" and hope that what you selected will do everything you need it to do.
Chances are it won't, but what can you do if you don't have the time to do a deep dive to find precisely the product you need.
It makes the most sense to seek out and benefit from advice from the experts. Like those who authored this article and produced this selection of 10 of the best WordPress themes on the market today.