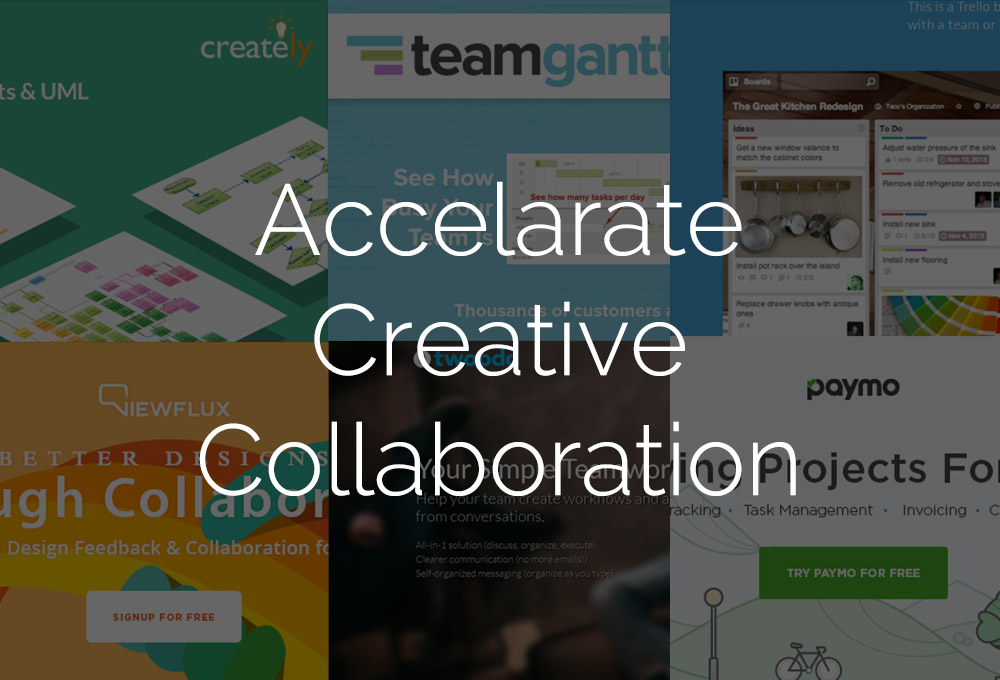 Contrary to popular belief, the so-called 'formal' solutions for project management are not strictly meant for corporations and Fortune 500 companies. Small- and medium-sized businesses stand much to gain by using online platforms to organize. More than anything, web based project management platforms enhance team collaboration. The most accomplished ones manage to replace the need for face to face meetings, e-mails, and spreadsheets.
Besides, when you're part of a team that is comprised of web designers or developers, scheduling and controlling many projects at once is definitely not your forte. You can, however, do something about that. Below you fill find a list with promising software that helps creative teams excel in their work.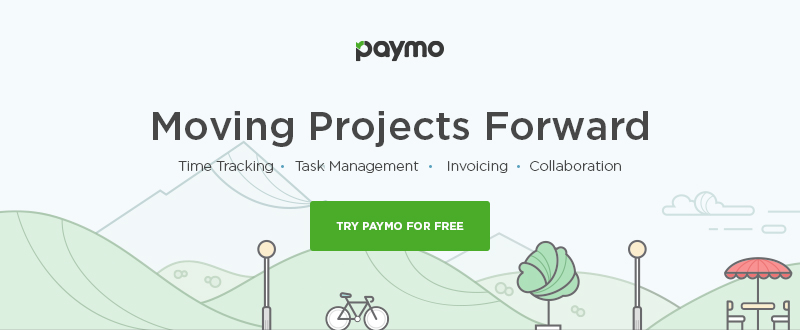 I will start with a team collaboration platform that supports 16 languages, and is hence cut out to be a project management solution for small and medium companies everywhere. Apart from the obvious managerial aid it provides, and which I am going to discuss in the next paragraph, Paymo has a variety of regional options that accommodate all users. For instance, you can switch to your local currency.
The Paymo dashboard is very open to customization. It's over to the user to decide what it shows and where. Task management and time tracking become a piece of cake; you can see your team's timesheet and input over the current and precedent month, in the overview section. That is also where you can display your most important projects and clients. Furthermore, Paymo enables the use of templates for your projects, and for outgoing e-mails to your customers. Whether you're sitting at your desk, or have to move around a lot, you never lose sight of your projects; Paymo offers widgets for Windows and Mac, along with apps for iOS and Android.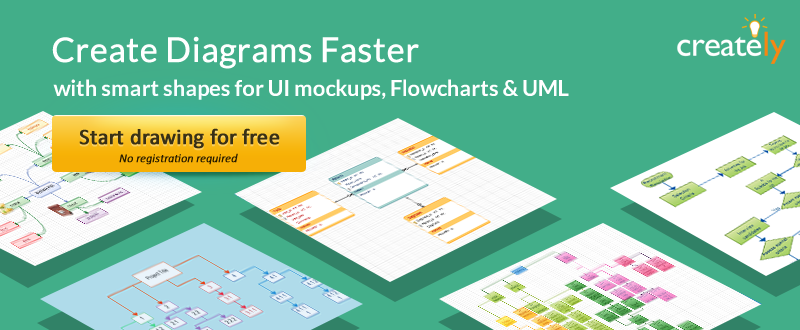 At the beginning of every project, designer and developer teams have to diagram in order to decide on how the budget is supposed to be spent, what resources are to be used, and what sort of functions are desirable for their mockups and such. Naturally, the clients have a big say in these matters, so they should be invited to play an active part in devising diagrams.
The best way I know of is to hold whiteboard sessions, and you can do so with Creately Diagramming. This will turn out to be a very efficient tool, whether you're preparing to diagram for a database, sitemap, UML or UI mockup. With Creately, your job is easy. You can simply choose from a list of diagram templates, and them modify them accordingly. Smart shapes go even further to alleviate your mission, by cutting down diagrams and converting text to graphics.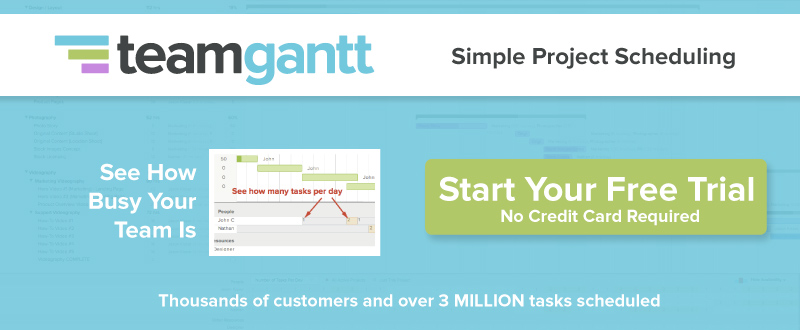 If you need more proof that project management is not complicated or bothersome, then try TeamGantt's free trial; it stretches over 30 days. This platform responds to creative teams with a loaded schedule, who can use the same venue to share documents and conversations, and generally keep multiple projects in check.
Some online project management tools seem to be divorced from reality. TeamGantt puts them to shame, as it offers baselines to compare your planned timeline with the real one, so you can all learn from the experience. In addition, your team members can set task dependencies, and integrate the software with their desktop calendars. You, as their leader, can see what everyone is up to at any given time, thanks to TeamGantt's resource view.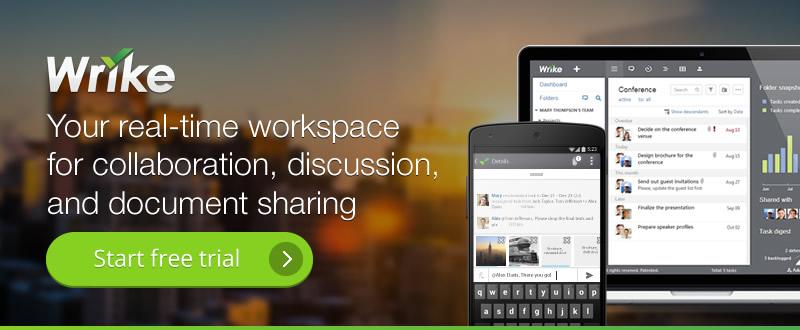 As we move further through the list of useful project management and peer collaboration software, let's make a stop for Wrike. You probably noticed that knowing more about what your colleagues are doing makes you feel more assured about your own role. Transparency can really boost everyone's productivity, because they will find it easier to synchronize. That's where Wrike comes in. Get each and every project update from your newsfeed, whether you're using a mobile device or desktop, change documents and task descriptions with other colleagues, in real time.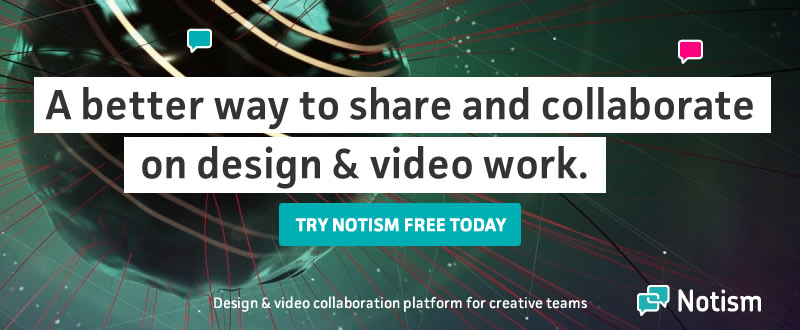 You always need to get feedback from coworkers and customers, and put it to good use. Notism is a good way to go if you're busy with a design or video, since it gets your team together to brainstorm, and opens the door for your clients' valuable input. The main advantage that comes from working with Notism is that it provides everyone with a visually stimulating setting to express their views. You can count on it to cast your static designs as nearly finished prototypes for web and mobile.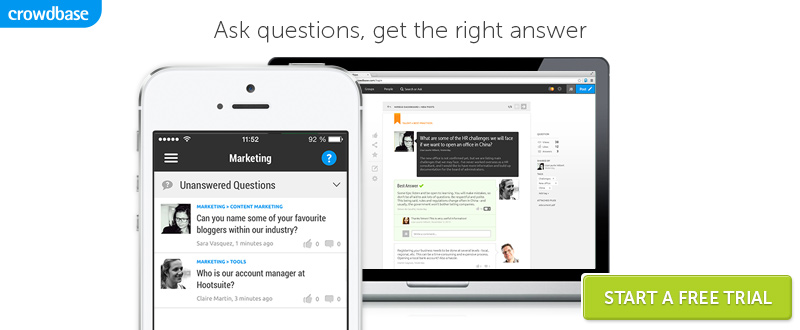 Do you know the enemy? Or, to put it otherwise, do you know what you're dealing with when you set out to destroy the competition? Successful project management is not just about team collaboration and proper scheduling - it's also about taking the pulse of the market, and gathering information that helps you crush your opponents. Crowdbase is an online management tool that takes thirst for knowledge seriously. If you work with it, your team will never miss out on anything important.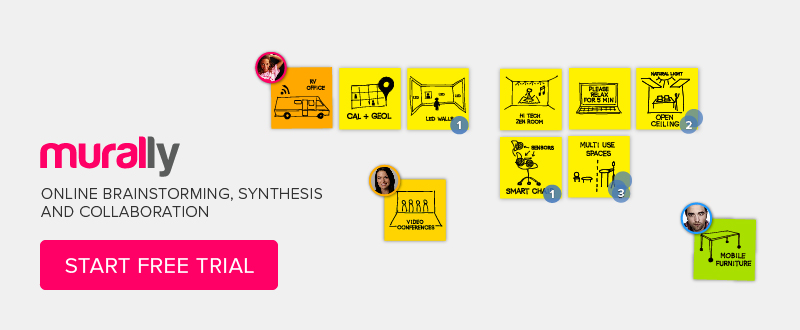 How many times have you heard people say that failure to communicate is failure to deliver great results? Well, it's true. If you want to keep all your fellow designers on the same page, then Mural.ly guarantees an engaging sharing environment. It's a creative solution for creative minds who need to collaborate. Mural.ly gives every user a canvas where they can express themselves freely, adding content from folders, or dropping it from the web.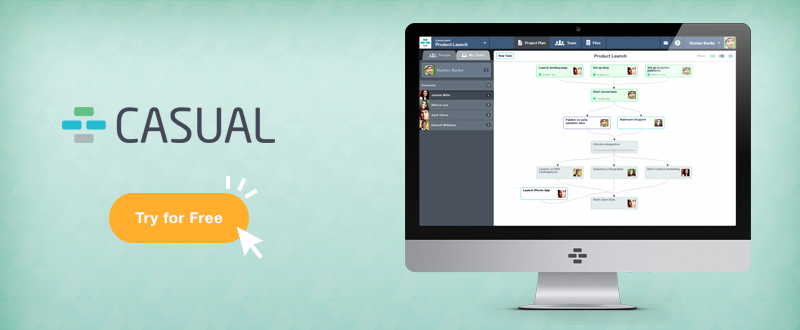 Wouldn't it be great if you could design your project plan just like you're doing with the project itself? Check out Casual, a unique collaboration-boosting platform. You can use it to draw a flowchart to plan your project, and make exceptionally visual product roadmaps for your team to follow. You know what would make your workload even lighter? Templates. With Casual, you can save every project and create templates that help you save some time.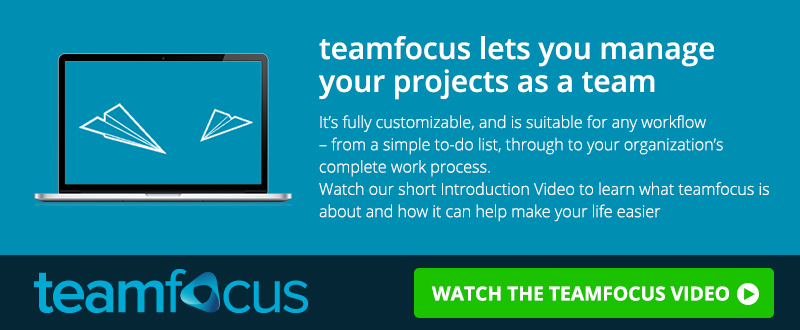 Teamfocus must be one of the most adaptable project management solutions on the market. It answers to your team's individual working style, not to mention that it includes functions like bug tracking and customer support. Even better, you can use it for free and bring two other members on board. You'll see the difference right away. What used to be a nightmare when you were multitasking with spreadsheets is easy-breezy with Teamfocus, because you get to summon all projects in one place.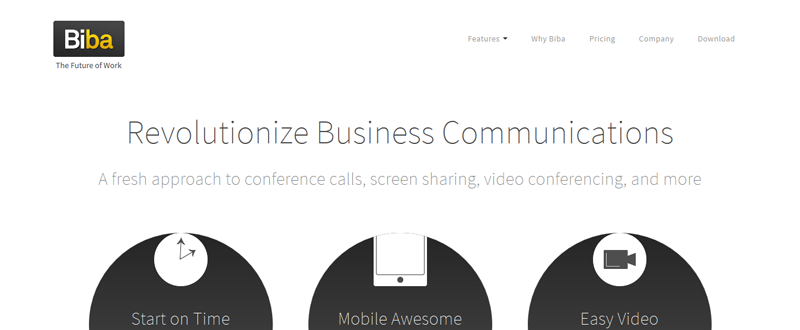 Since you're part of business that entails daily communication with clients and colleagues, it would be wise to look for solutions that optimize the way you and other interact. I suggest Biba, a team collaboration app that you can use to hold online meetings and send instant messages.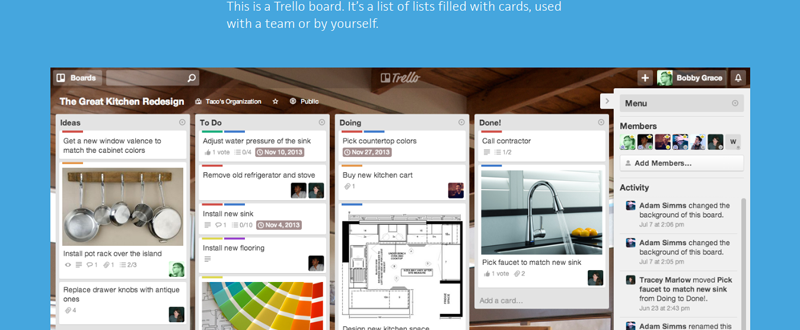 As we approach the end of my compilation with handy solutions for project management, we encounter supremely visual tools that seem even friendlier to designers, but they have more limited capabilities. Meet Trello, for instance, the board where you can add to-do cards and see the tasks your team is working on.
If you fancy the idea of making your team feel right at home, so they can feel liberated to suggest fresh ideas, then simply take org charts and job descriptions out of the picture. Yammer is a project management tool that takes after social media, insofar as it brings your team members together with unprecedented ease.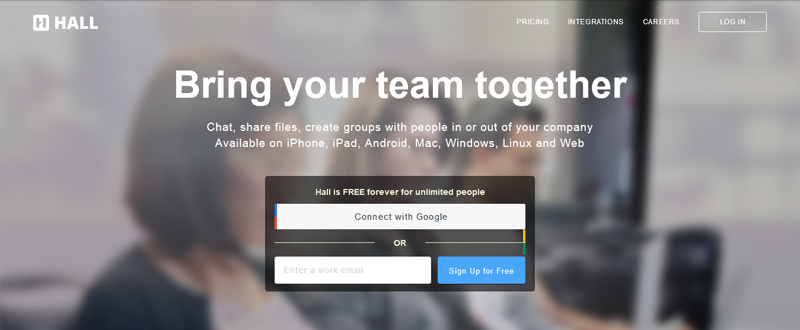 For the record, not all tools related to formal project management are pricey. Some of them are low-cost, and even free of charge. Take Hall, for instance. It curates seamless communication and file sharing within your company. Besides, it's quite safe to use because it encrypts your data.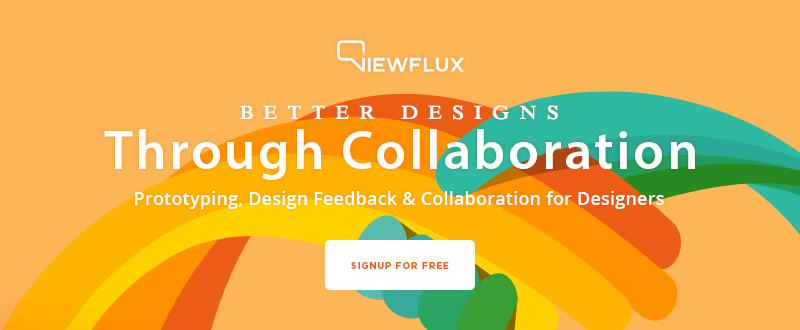 If you're looking for an online venue where you can upload and present your projects, you'd be hard-pressed to find better solutions than ViewFlux. Avoid the constant back-and-forth of sending and receiving all types of files, and just store source files on this platform, then invite customers to review your prototypes.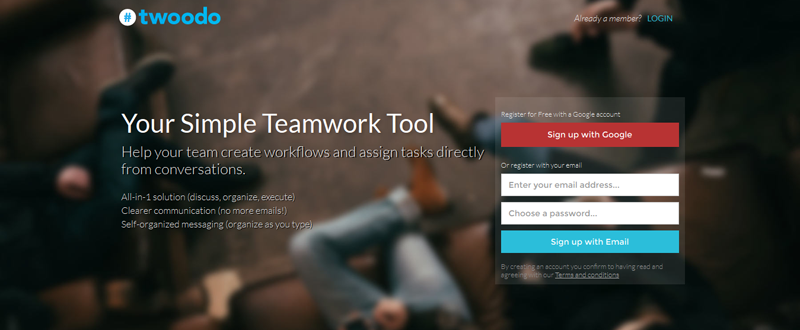 The final entry belongs to a collaboration tool that doesn't take too much of your time to understand. Twoodo is easy to command, has nothing to do with forms and templates, and allows you to set up specific departments within your company. Workflow is generated directly from discussions.
Conclusion
This is where my list ends. You can trust any of these solutions to raise standards at your web design/development company when it comes to collaboration with peers and clients, as well as simplify the way you control your projects. Bottom line is, all of the recommendations presented here have a smooth or sometimes non-existent learning curve, and you don't have to wait long to see the difference they make for your start-up.