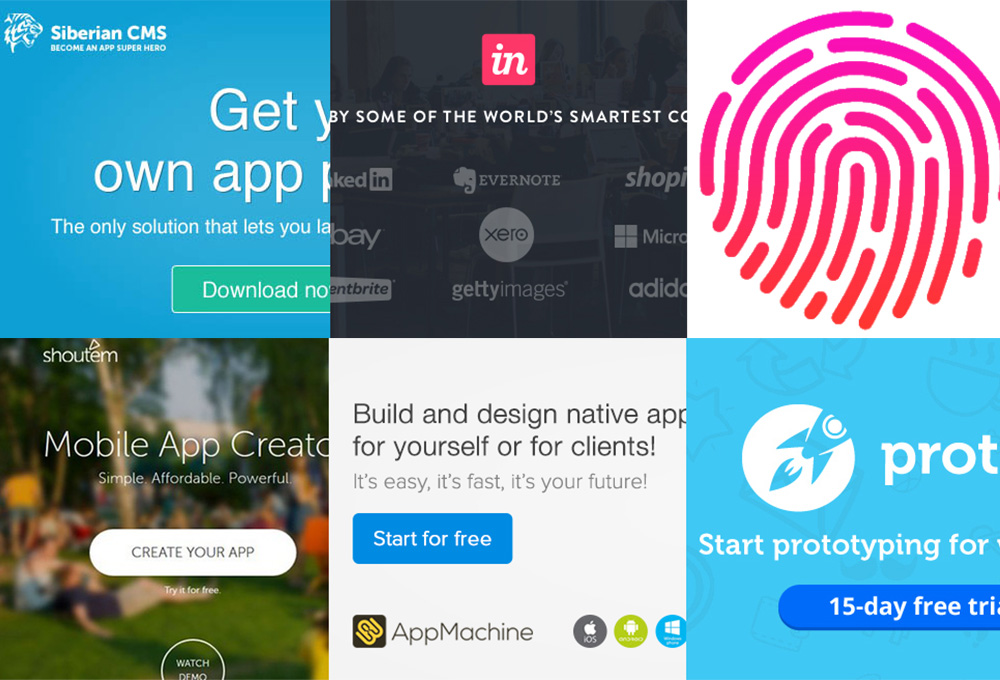 If you're a web designer or a web developer, then you must have one or many prime tools that you turn to when you're wireframing and making prototypes for your websites, web apps, or mobile apps. I wrote this article in an attempt to make sure that you're up to date with the industry's leading solutions, such as they are at the present moment. Check below for a list of my top preferences.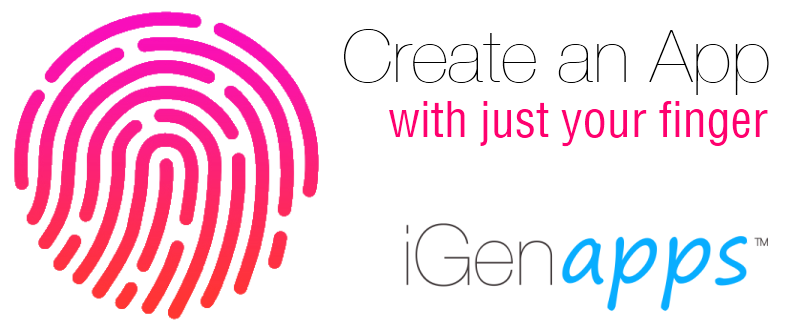 I'm assuming that everyone who is reading this article has no problem thinking of her- or himself as an 'Apper'. Appers are professional creatives who no longer have to stumble on technicalities like programming in order to complete their projects. Lack of coding leaves more space for imagination, and allows for a faster turnaround. Meet Apper from IGenApps Inc., a DIY mobile app whereby you can build, distribute, and publish mobile apps for your clients.
The mobile apps made here have a very similar look to native apps. Even further, this tool actually comes with a handy URL feature that accurately modifies the user interface of your app, so that its UX is optimized for each of the following devices: Android, iOS, Windows Phone, or Amazon Fire. Apper only charges $4.99/month, apart from optional expenses, and by paying this small amount, you make sure that your app stays hosted and continues to be compatible across all platforms.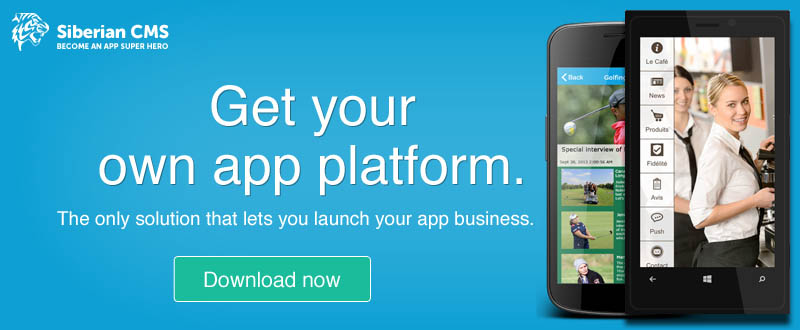 Siberian CMS is one of the topmost representatives of the open-source market. You probably know all the ins and outs of WordPress, right? Well, you'll notice straightaway that Siberian CMS has the same basic functionality. With this tool by your side, you will be able to craft a wonderful app in an uncomplicated process, by toying with modules instead of coding.
Contrary to online app building resources, Siberian CMS can be installed on your own server. And since you always own all the source code, you don't have to worry about unpredictable subscription fees, or even about your ownership status. Yet, what I like most about Siberian CMS is the fact that you can totally count on it to launch your own app platform. It has two commercial versions that really make the grade. Get either of them, for $250.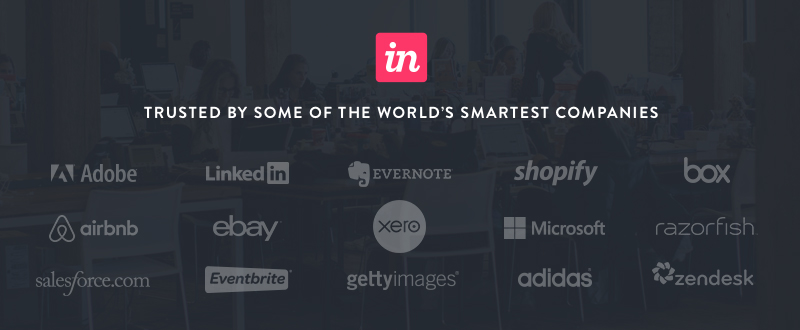 InVision is a prototyping tool for the elite, without the shadow of a doubt. Not only does it offer its services for free and is easy to work with, but it supports web designers who are fed up with classic prototyping tools. As such, InVision has integration with Photoshop and Sketch, and pays serious attention to your aesthetic needs, by allowing you to forge high-fidelity prototypes that retain the appearance that you wanted to assign them, all along.
InVision is a great venue to build and test prototypes, collaborate with your team, and also to share their ongoing progress with your customers. What is more, prestigious companies such as Adobe, LinkedIn, and Evernote worked with this resource, and the total number of users has so far amounted to 400K.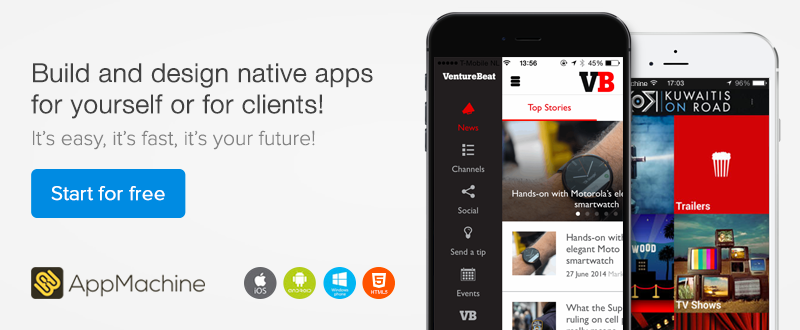 Sometimes you have to build native apps, and at other times you have to devote your energy to creating web apps. In any case, AppMachine is your answer. This cloud-based app making platform performs like a well-oiled machine, and it starts by giving you 35 pre-coded blocks when you begin. Besides, with AppMachine, you can also import data, connect to web services, and use CustomJS to add other features and code. Anything you do is entirely free of cost, until you finally decide to publish your app to stores.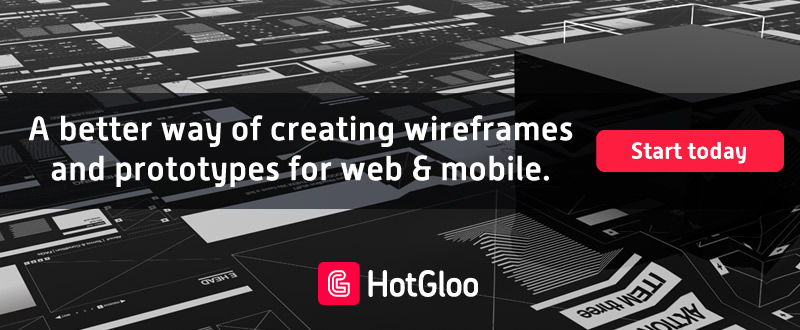 Many of my friends sung the praises of HotGloo, and I can't help but join them in marveling at this advanced 'wireframe UX prototyping' tool. Creative professionals know that their time is a valuable resource, so the first thing we all require from out prototyping tools is for them to have an intuitive interface. HotGloo is all that, and it also unlocks a powerful library of wireframe widgets for you and your colleagues to use at will, and build device-responsive prototypes. You can save your project in any version, and send preview links to your clients.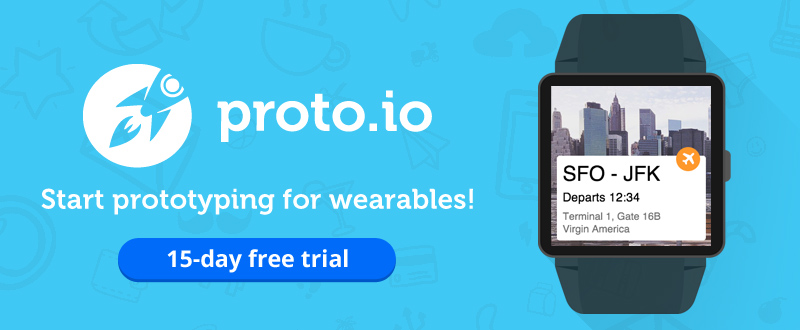 Proto.io pushes your prototype's interactivity to the max, by giving you a huge array of dashing animations to choose from. It's an excellent tool to use, when you want to fashion superb apps without touching a line of code, and ultimately present it with short URLs, or through the player app of your clients' Android and iOS devices. You will love working with its drag-and-drop interface, which enables users to import their own design assets, or choose from iOS, Android, or Windows phone UI elements, in addition to a multitude of preset icons.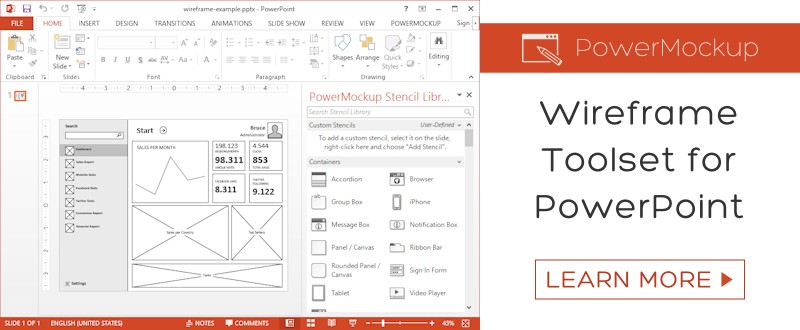 You don't always have to use a stand-alone wireframe tool. PowerMockup is living proof that a simple add-on for PowerPoint can help you deliver such an explicit presentation, that your customers will never be in the dark about their product. Just pick any wireframe stencils and icons from the amazing library at hand, and use them to make an incredible slideshow. Or, you can set your creativity loose and use real PowerPoint shapes to add new stencils for future usage. PowerMockup is compatible with Microsoft Office 2007, 2010, and 2013.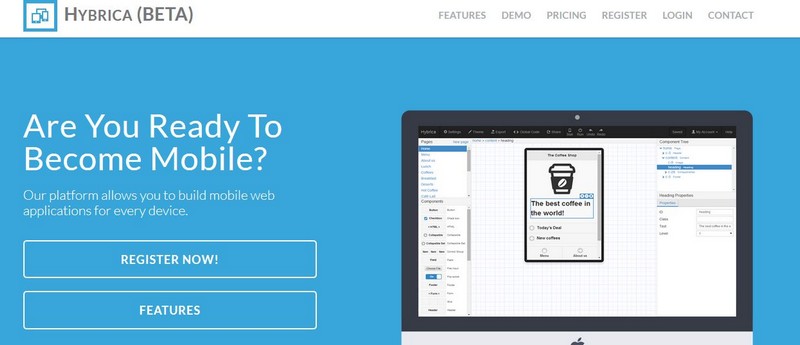 Moving further on my list of favorite app forging software, I would like to write a few words about Hybrica. It's a fine online platform that comes to your aid when you're building mobile apps. It starts by offering you 25 components to choose from, so you can devise beautiful apps that are based on the jQuery Mobile Framework.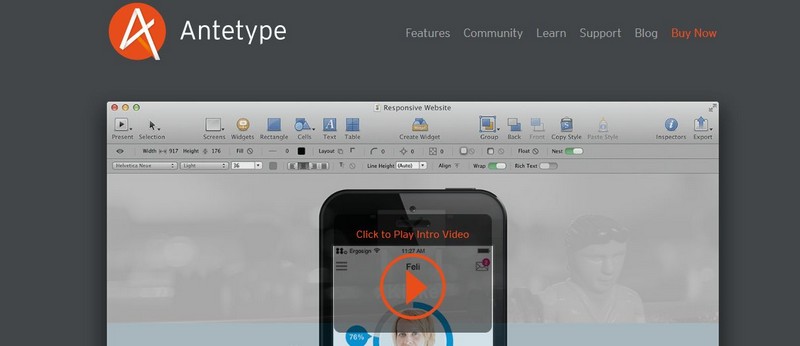 I couldn't possibly omit Antetype as this list of elite app creation and prototyping tools progresses. Anyone would be charmed by the fact that Antetype allows for the possibility to create and use one's own widgets over and over again, not to mention that it discloses a library stacked with over 400 pre-designed widgets.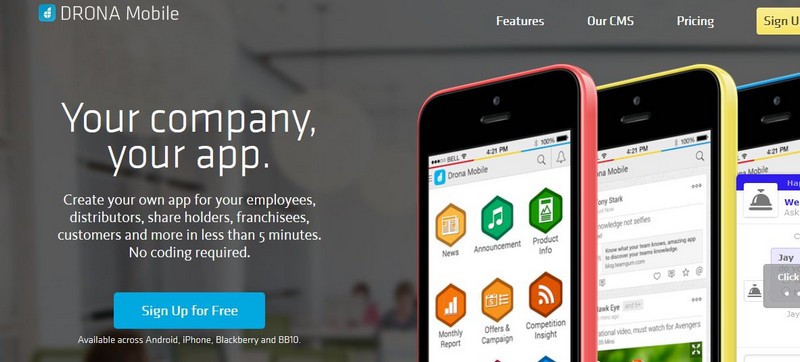 DRONA Mobile is such an unbelievably simple platform. It even responds to common people who can easily strike up mobile apps to complement their own business. Seeing as the whole process is broken down to three very simple phases, DRONA Mobile is very accessible. After choosing a layout, you are free to import data, invite other users, and publish you app to stores.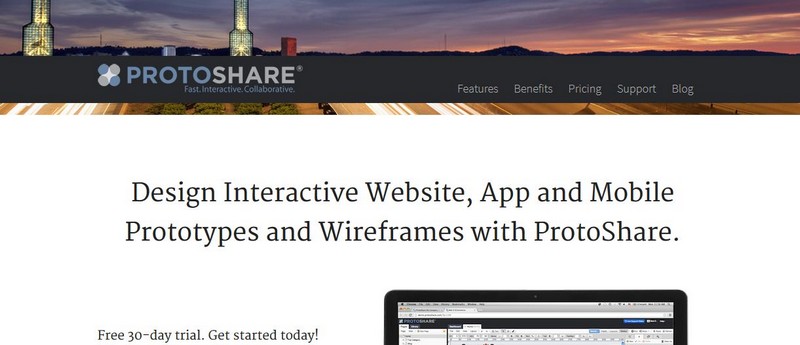 Perhaps you did not know this piece of information, but ProtoShare is the original web-based platform for wireframing and prototyping. It is most adequate for teamwork in building app mockups, prototypes, or website wireframes. Now you can see how it fares by entering the 30-day trial without providing any credit card information.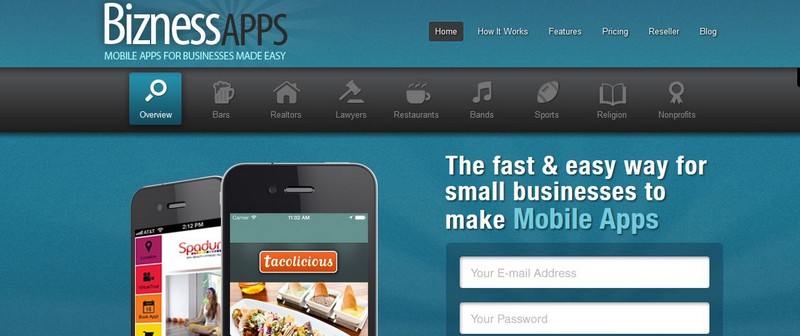 Bizness Apps is a great idea when you realize that you have an app to make and you're running out of time. You can just choose one of its gorgeous templates. It's a steal in terms of pricing, and will help you forge mobile websites or native apps for Android, iPhone, and iPad.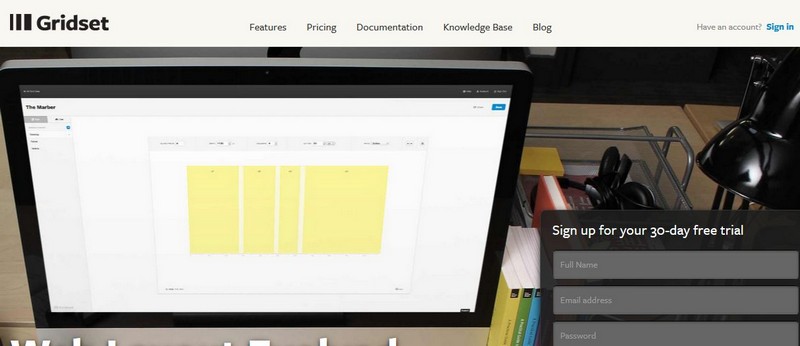 Gridset caters to the requirements of passionate web designers in search of the best manner of building either simple, or more complex layout grids for the web. You only have to spend a few minutes in order to customize a grid, and you might also enjoy managing, saving and using the same grid later on.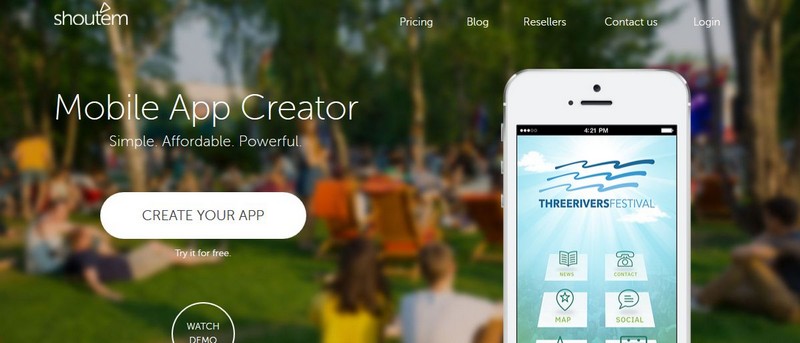 ShoutEm has also reserved a spot in this choice list of resources and tools for prototyping and app creation. Web designers will feel very comfortable working with it. The Basic plan only costs $19.90 per month to make HTML5 apps, the Advanced plan for iPhone and Android apps is $49, and The Unlimited plan amounts to $119.90 per month.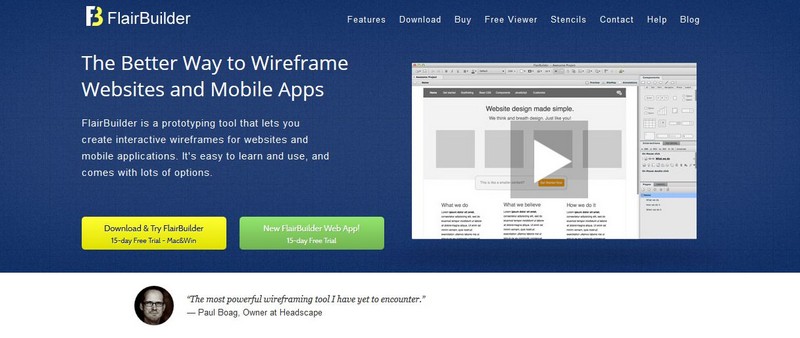 In the end, I would also like to put FlairBuider on the map, if you're ever interested in trying out other app making tools than those that you're accustomed with. It's absolutely free for everyone to use, and easy to use for making app or website wireframes.
This concludes our incursion in the world of great tools for prototyping and app building. If you search the web far and wide, I can promise you that you won't be able to find better resources than those listed in this article. I hope this list helps you make informed decisions in the future.