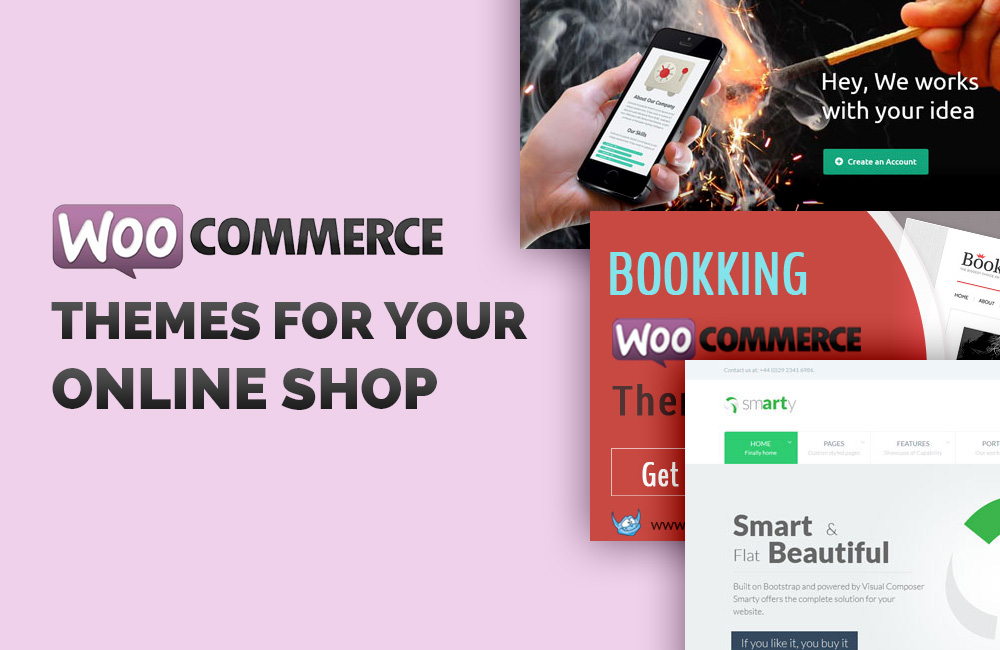 We live in a Digital Era, and a great deal of people get whatever they need over the internet. Online shopping also happens to be faster, and well within reach. When people look at retail stores from their desktops or mobile phones, they take very little time to decide whether a website is worth their while. This is why using an appealing theme when you're creating WooCommerce websites for your clients, is more than necessary. These are the top 15 choices you could possibly make at the present moment.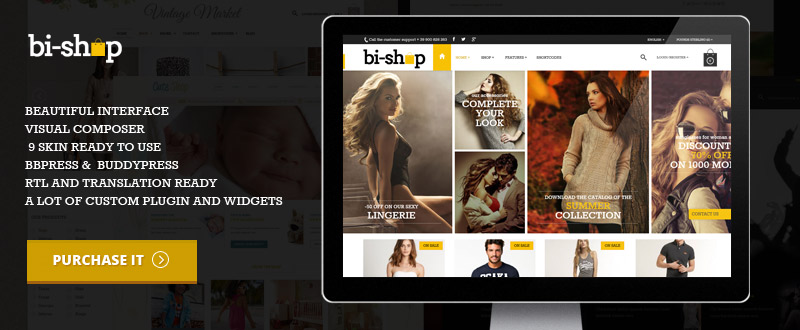 Bi-Shop would be a top rate option. This theme is designed to bring out the best in any type of web shop, and it's incredibly easy to set up. You won't take very long to get the hang of it. Truth be told, I've never stumbled upon a more engaging theme. It's built on top of a stout framework, and offers 8 skins + 8 different graphic styles.
Designers can easily operate the visual composer and demo importer to fashion as many responsive layouts as they want. Notwithstanding the many fantastic e-commerce features, Bi-Shop also includes loads of widgets and plugins, not to mention full integration with BuddyPress and BBPress. In addition, users of this theme gain access to an exclusive set of Sliders, and get unlimited Parallax. What is more, they benefit from RTL, superb JQuery effects, and CSS3.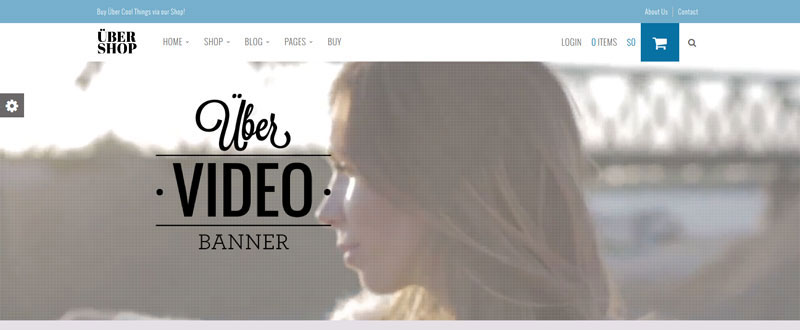 Ubershop is based on HTML 5, so it goes without saying that any websites made with this theme have no problem adapting to all browsers and devices. Furthermore, the Retina-ready, minimalistic and modern design guarantees proper display on desktops and mobile devices. For an additional $19, you're also granted the WordPress Revolution Slider plugin.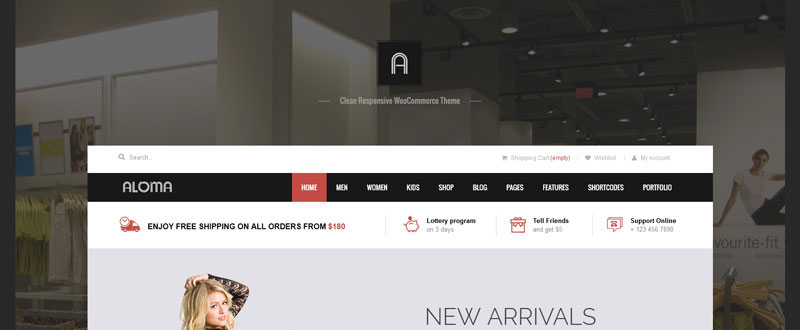 Aloma is specifically engineered for making online stores, and therefore it automatically installs the WooCommerce plugin upon activation. An exquisite feature allows potential clients to compare products in a pop-up screen, and then add them to cart. Besides, it's also possible to set a 'quick view' lightbox, whereby visitors can delve into the details of a certain product by clicking a button.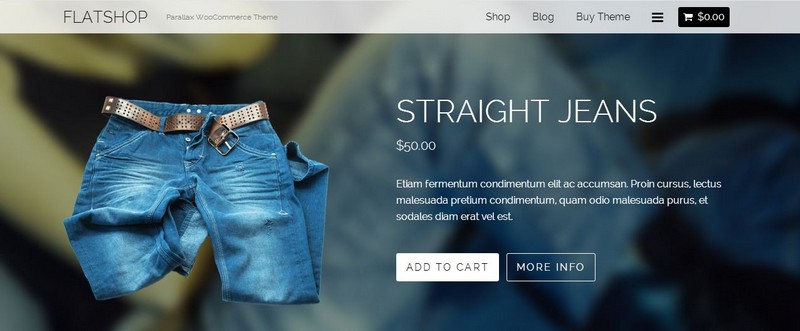 Make way for Themify's dazzling WooCommerce theme, Flatshop. You can depend on it to achieve an ecstatic user experience for any sort of web store. Feel free to craft as many shop pages as necessary, knowing that there are 4 different ways to customize each individual layout.
Don't be shy to include awesome effects like fly-in animations and parallax scrolling. Place modules in their positions, and preview the end result every step of the way, with an exquisite frontend drag-and-drop builder. The site visitors can easily check out all product specifications, and if they decide to buy, simply add them to the shopping cart without being forced to wait as the web page reloads.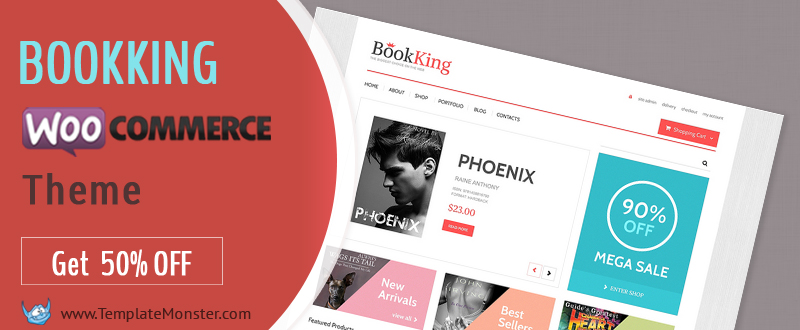 BookKing from TemplateMonster is brilliant for building book and print stores. Shops in this line of business usually tend to appear stuffy and crowded, but BookKing eliminates that risk by incorporating enough white space and warm, pastel colors. Moving further on, you'll notice that it's a breeze to customize this theme however you dream to, and also use any of the 80+ shortcodes or 600+ Google fonts in the process.
How would you like to benefit from a 50% discount to the exquisite BookKing theme? This is a limited offer, and it stands until the 22nd of September. Just add this theme to your cart, and finally type in coupon code WOO at checkout, to claim it.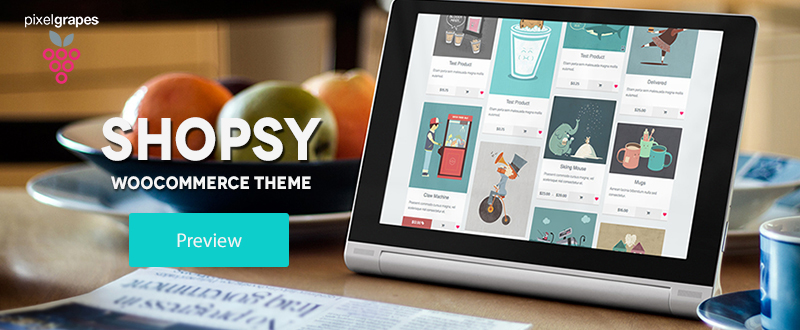 Shopsy earned a place in my list of favorite themes for WooCommerce. It has a wealthy collection of killer animations, so you can imagine how attractive your online shops will turn out to be. As a matter of fact, your clients will barely be able to keep track of all the sales they close because of Shopsy.
This theme is built on Bootstrap 3.0 and gives designers loads of built-in icons to work with, thanks to Font-Awesome 4. In addition, it's a pleasure to get things done with the drag-and-drop function, and so build an unlimited number of page-blocks and templates.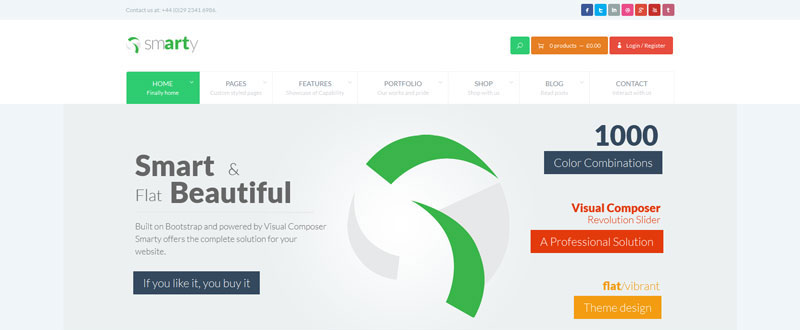 Smarty is powered by Visual Composer, the drag-and-drop page builder that features 30 custom modules. Designers can establish countless product variations, and include the price for each and every one of them. Additionally, they can also choose to show or hide elements such as product title, description, and price, add to cart button, etc.

Whenever your clients ask you to set up a classical WooCommerce store that has simple and direct apparel, consider using the theme named SoCute. It's based on a minimalistic and sublime design, so that your clients' clients face no obstacle in checking out various products and making a purchase. You won't believe how many layout options and shortcodes are at your disposal. See for yourself what SoCute has in store, with the live demo, or by activating a free version.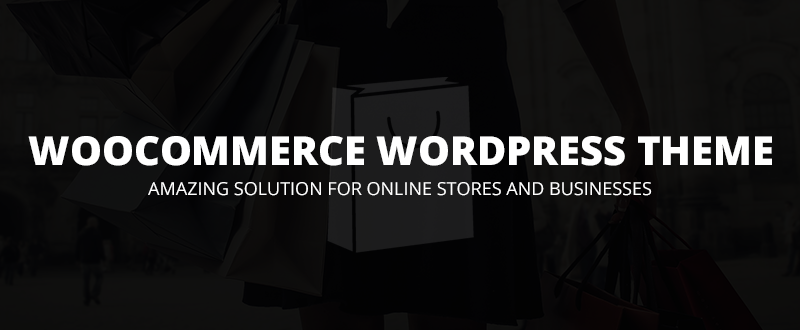 It wouldn't do to miss out on the pleasure of working with an exquisite theme like Munditia. This theme is equipped with the popular Revolution Slider, a Premium plugin for WordPress websites that has a $15 value. Let your imagination go wild and use this slider to create fantastic slideshows to showcase the products on the shelves. Furthermore, the Admin Panel enables users to activate valuable features, such as Wishlists, AJAX page loading, and Zooming in.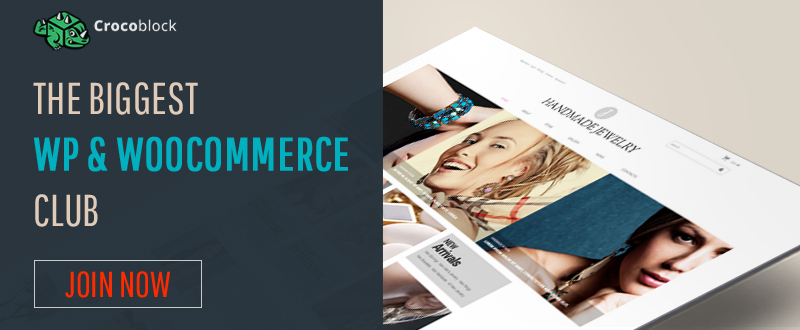 Custom jewelry stores are in high demand nowadays. If you're ever asked to help an owner of such a business launch their online shop, you won't be able to find a better theme than Handmade Jewelry from Crocoblock. And you'd do well to remember this source of outstanding WooCommerce themes for any future project, because it's very convenient to pay $55 for a theme, and get 91 templates at the mere price of $0.6 each.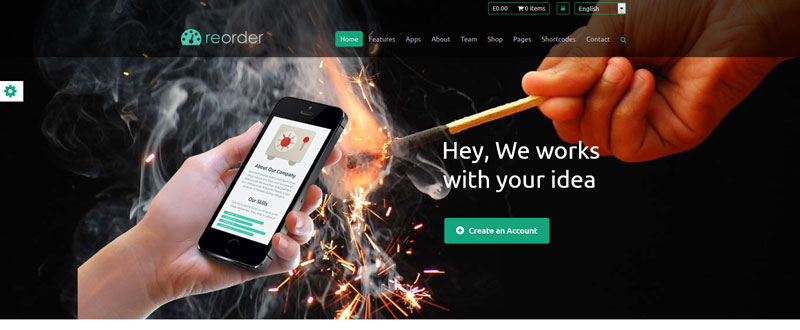 Reorder is a wonderful WooCommerce theme for creating online stores that sell any type of merchandise, from gadgets, to jeans. It offers Parallax and non-Parallax one-page layouts, it's based on Bootstrap 3.1, and it's made from W3 validated code. Enjoy using the visual composer to set up pages, and choose between 4 homepage formats.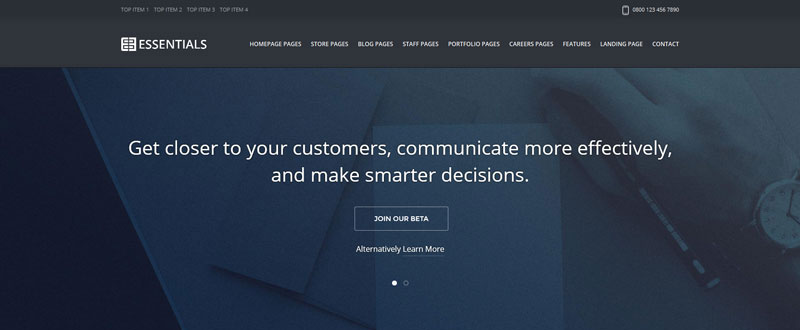 Check out Business Essentials, a dynamic theme befitting any WooCommerce website that wants to come across as serious and sleek. With the theme, you can set up carousels of products that are touch friendly for visitors who access the store via mobile devices with touch screen. Besides, there are no boundaries when it comes to layouts.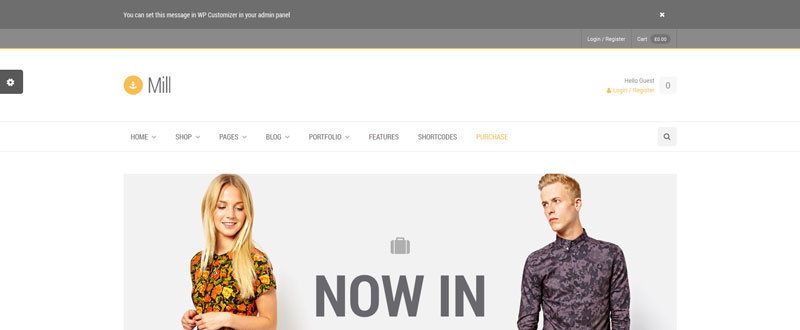 You may also want to take Mommerce for a spin the next time you're contracted to build a web shop of any kind. With this, you can take your pick from 9 surreal-looking skins, and craft unique websites with a modern look. Mommerce includes, among many things, Mega Menu, 2 Premium sliders, and CSS transitions.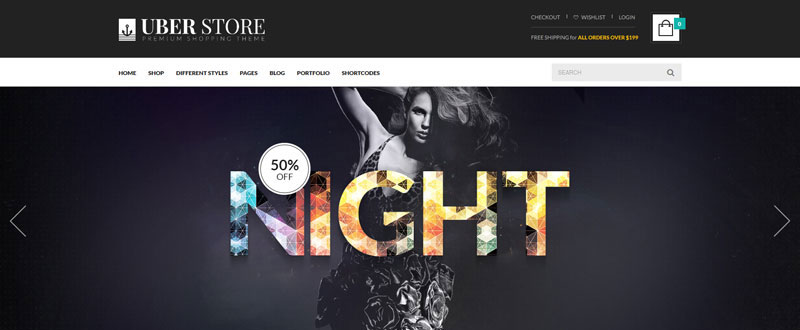 UberStore takes WooCommerce website design to the next level. It's totally responsive, and allows you to strike up an unlimited number of home page styles. You are also free to create complex product pages using Metafizzy Packery, but on one condition: that you enlist the Premium version of this theme.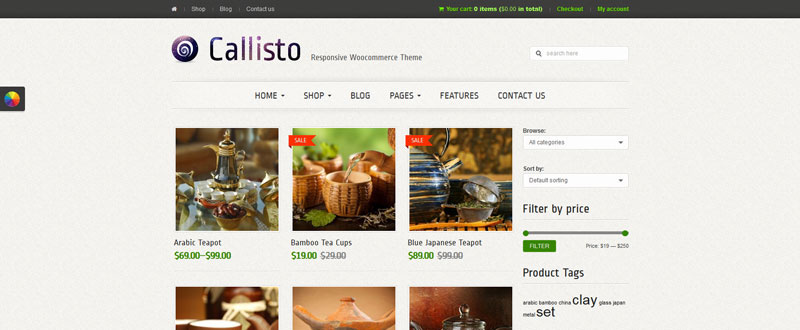 Seek and employ the theme Callisto, to make fabulous online stores that deal in IT equipment, clothing, or anything else you can think of. A $90 value is covered by the bundled-in visual composer and the Revolution Slider, taken together. Additionally, you are going to love the pixel-perfect graphics that come with Callisto.
Conclusion
We have reached the end of our journey through the realm of superb themes to build WooCommerce websites with. You may have recognized some of the themes I mentioned above, while for others it may be the first time you read about them. I hope this article helps you in your WooCommerce design projects.