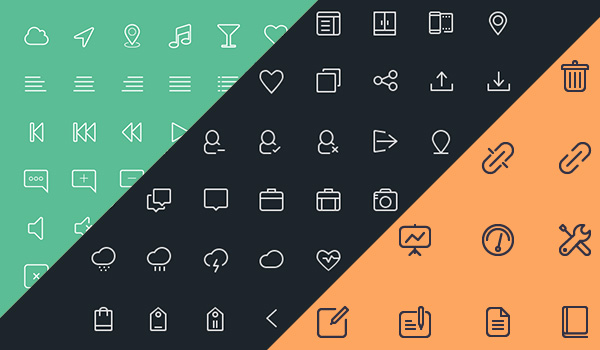 Outline or line icons are certainly one of the key design UI elements in mobile apps and web designs especially when designing in iOS 7 style. As a designer, you may always need to have a collection of various icons, especially free icons to help you accelerate your UI design work.
In this collection, you'll find hundreds of free outline icons for various subjects, thanks to the respective designers of the icons. In most of the sets, you may find the icons in editable vector shapes in PSD or AI formats to help you edit and resize the icons depending on your needs.
Even as all the icon sets listed below are free to use, you are always requested to check the license terms of the respective authors just to make sure that you are using them in the right way.