In this collection, we want to show you the 20 best free vector patterns with people, which is a popular trend today.
Graphic patterns have been indispensable design elements for a long time. Today it is one of the easiest ways to create a unique design for any product. With a suitable vector pattern, you need just a couple of clicks to transfer it to your products: clothes, souvenirs, office supplies.
The ecological pattern illustrates people surrounded by green trees and bushes. The concept of this work is an ecological lifestyle. The characters sort garbage, use eco-friendly vehicles, recyclable items, and alternative green energy. Windmills and waste bins are important design elements. This pattern will raise attention to important environmental issues.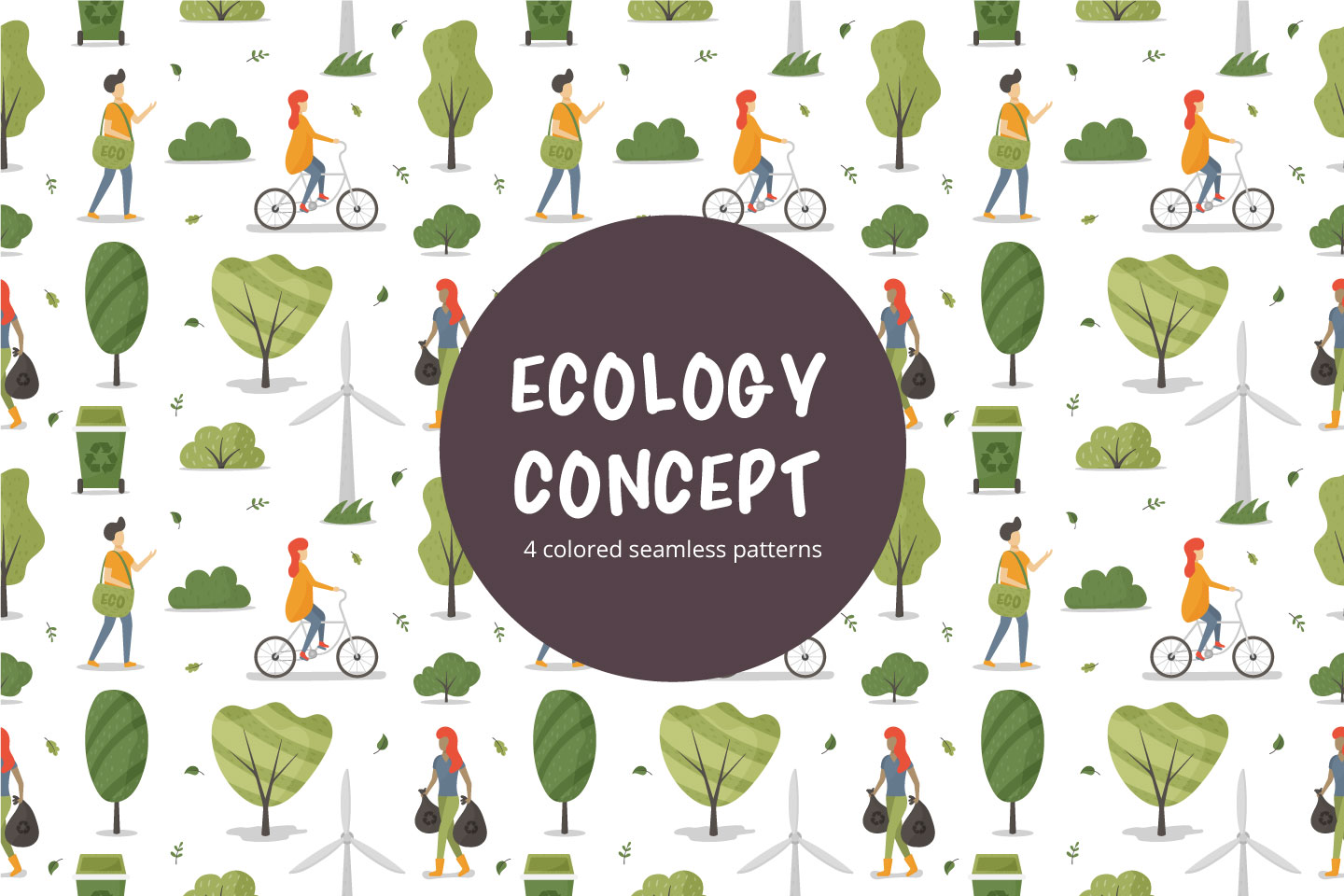 Office People Vector Pattern
In this pattern, you will see office workers in business and smart casual attire. This is the vision of modern women and men working in the office. Managers, executives, HRs, IT workers – the pattern is suitable for different job positions.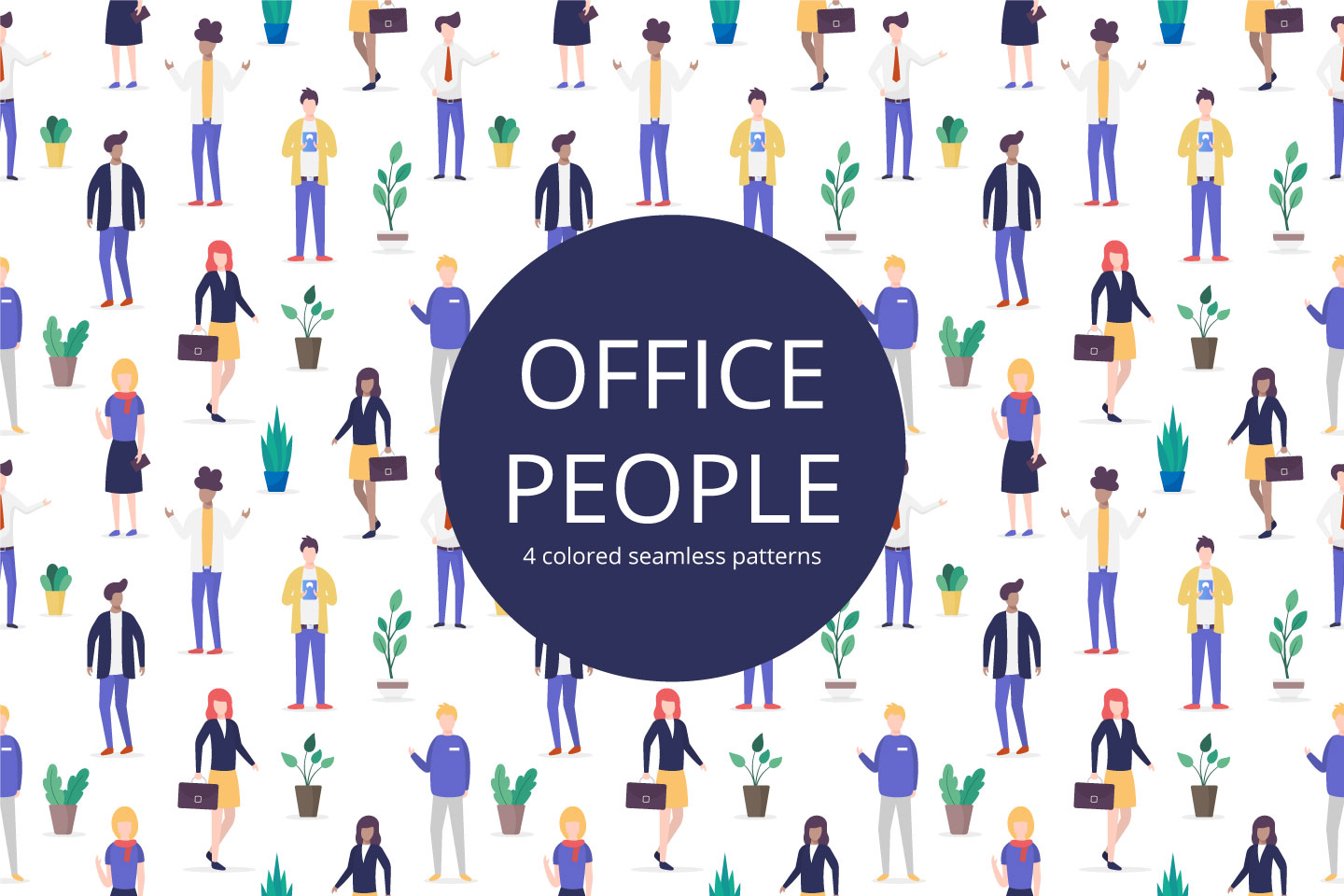 The main elements of this seamless wedding pattern are newlyweds, guests, gift boxes, and hearts. The romantic pattern perfectly conveys the atmosphere of celebration. You will find different formats in the archive.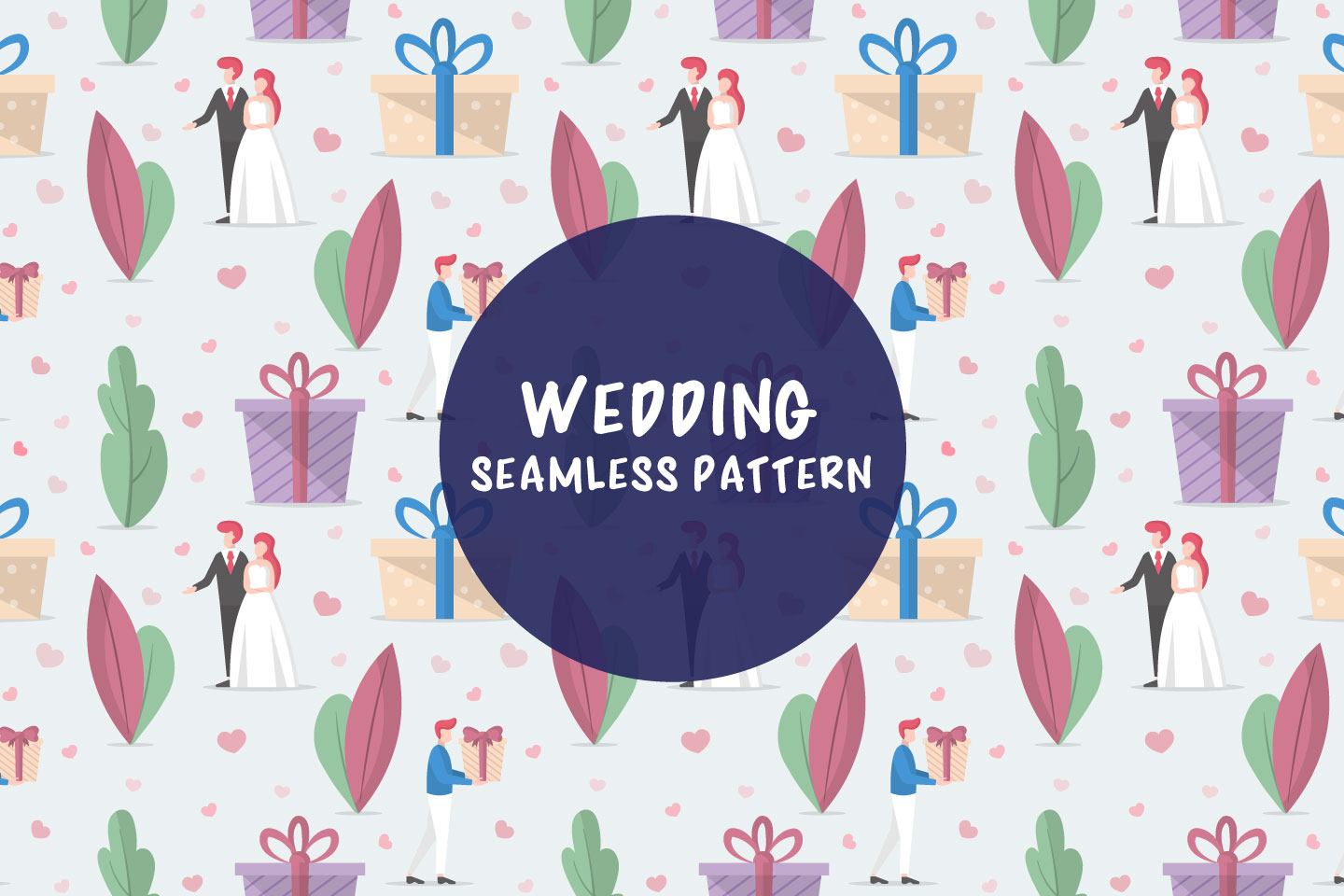 Beach Vacation Seamless Pattern
This fun flat-style free pattern depicts people in swimwear. It also features beach attributes such as palm trees, cocktails, ice cream, and exotic fruits. Everyone will feel the captivating vibes of a resort vacation.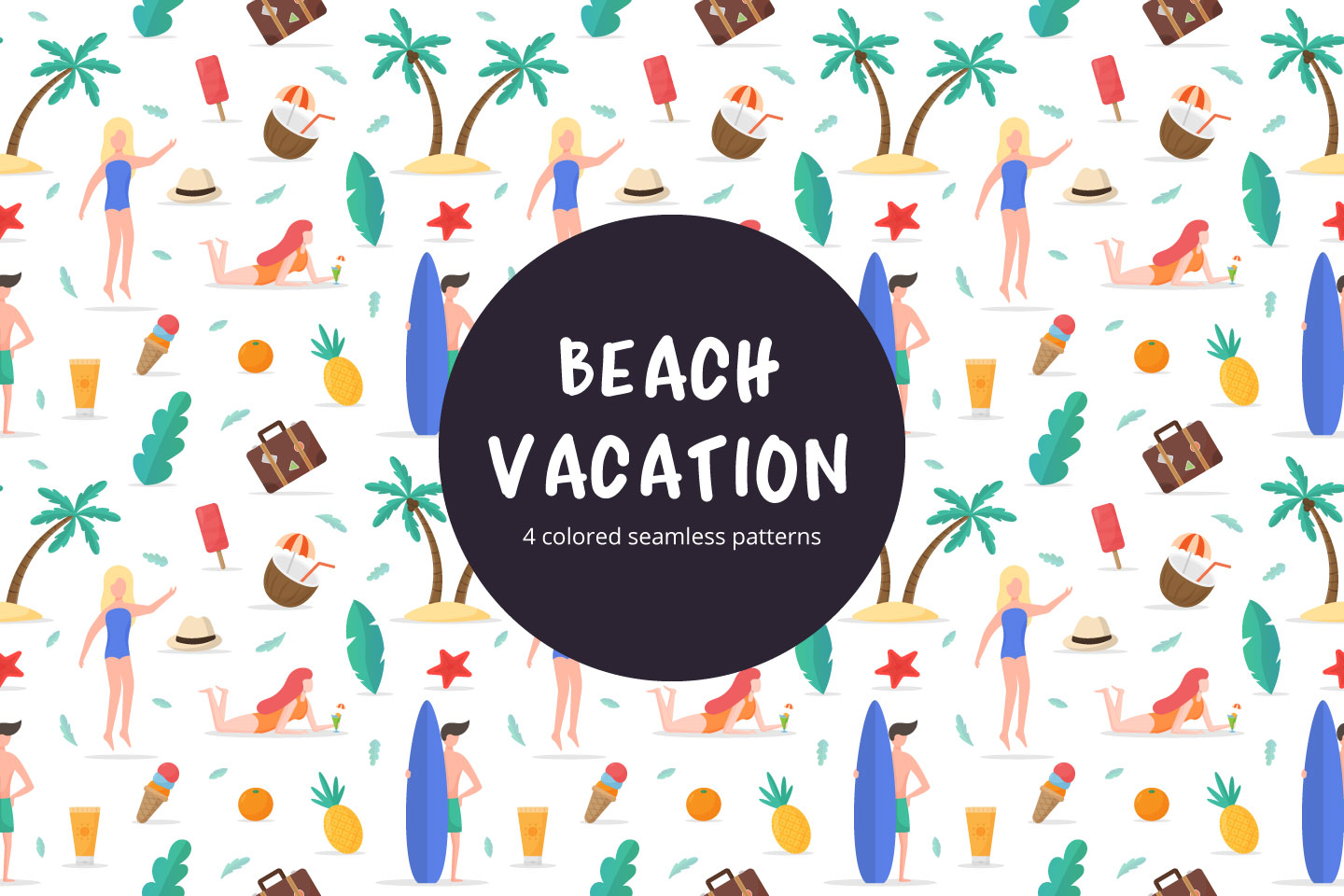 Family Christmas Seamless Pattern
Awesome winter holiday seamless pattern. You can see interracial families decorating the Christmas tree. Parents and kids spend quality time together and getting ready for Christmas or New Year. The exciting atmosphere on the eve of the holiday is conveyed to anyone who looks at this pattern.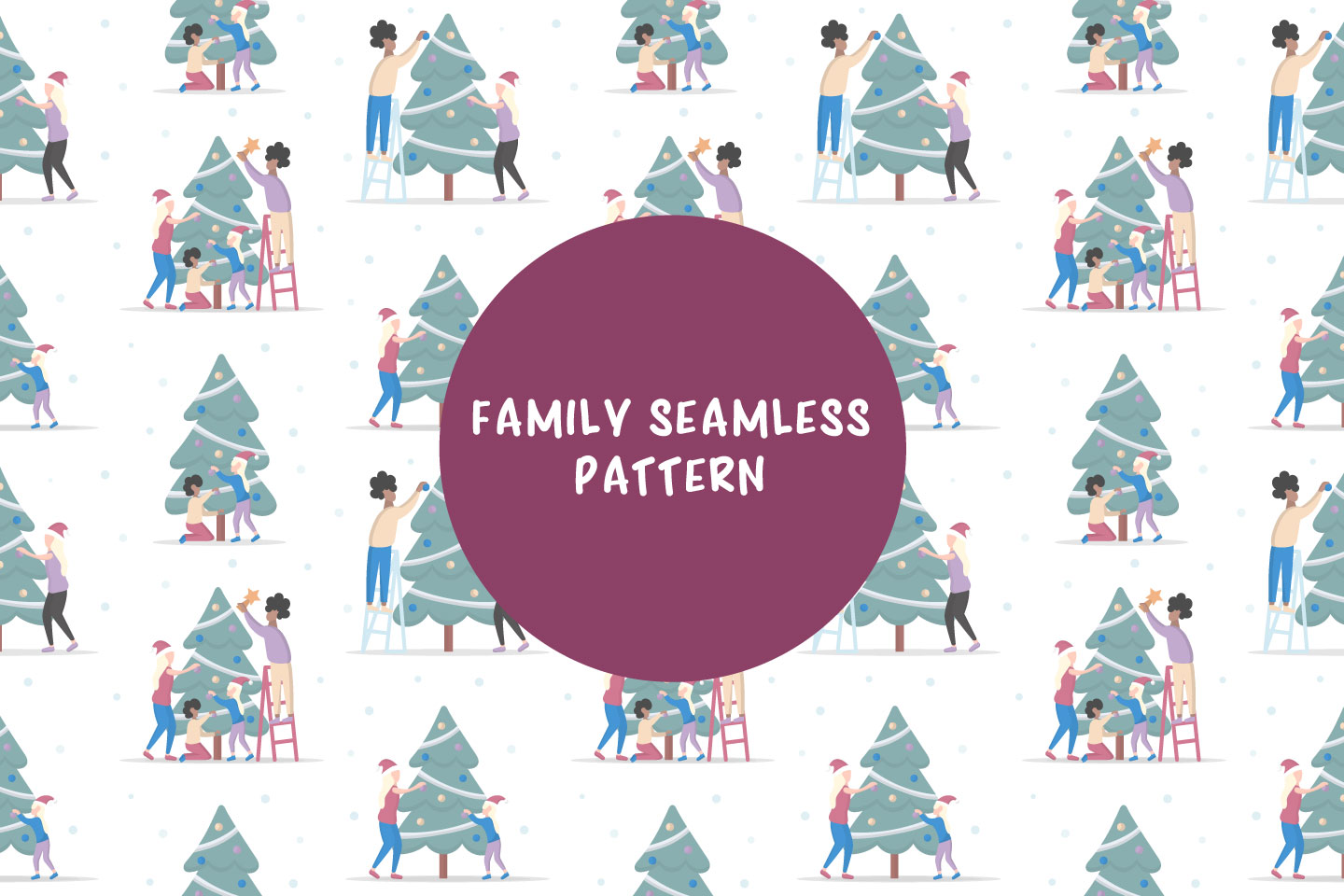 This cute template is made in the theme of a young family. The characters in this illustration are a couple expecting a baby and a young family walking with a stroller. Additional elements in the form of plants and lanterns create the atmosphere of a cozy park.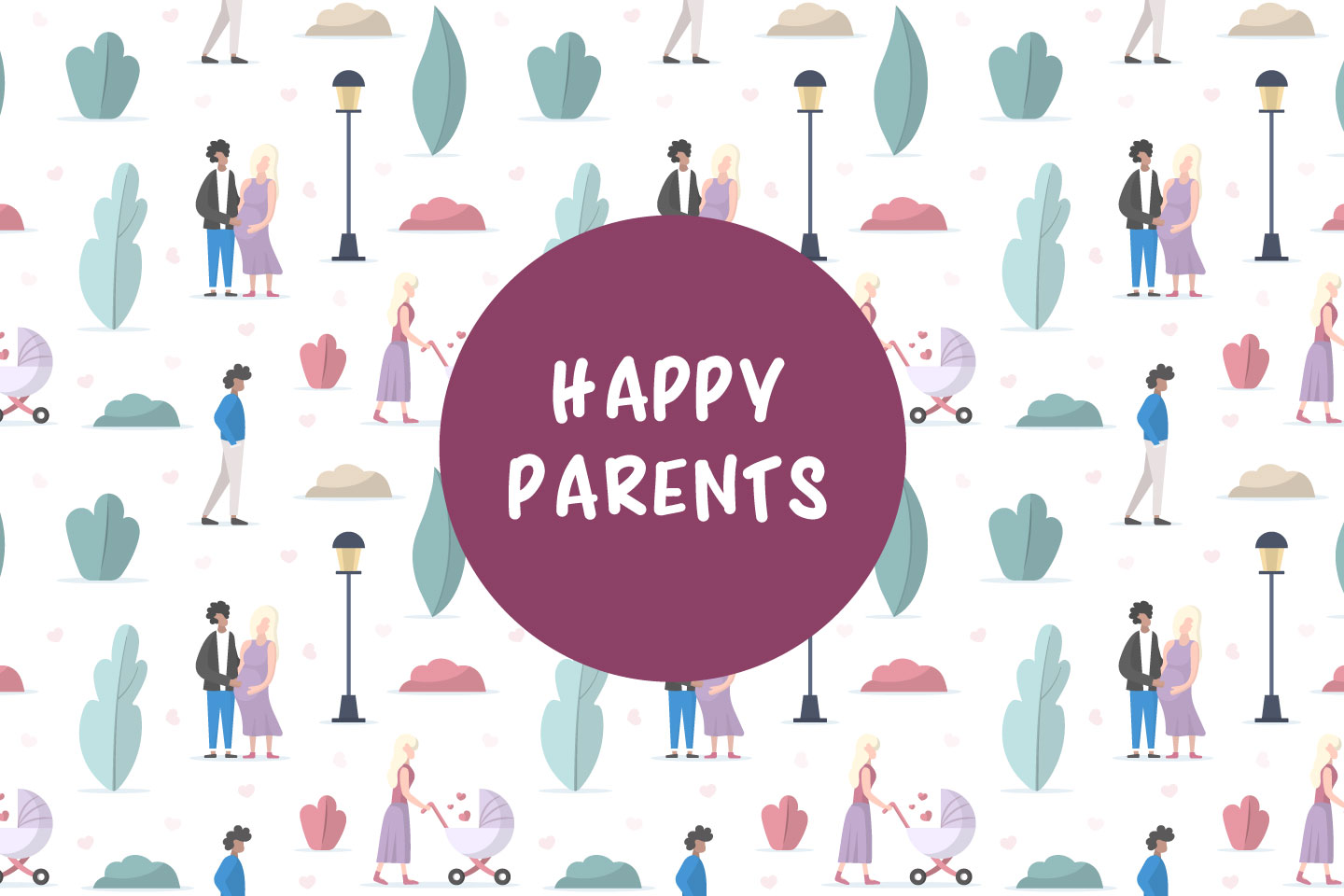 Autumn Walk Vector Pattern
A bright nice template illustrates people enjoying a walk on an autumn day. You can see an interracial couple in love, a bicyclist, a mother with a child, people with umbrellas hanging out in the autumn park. Colorful trees and falling leaves create a beautiful fall image.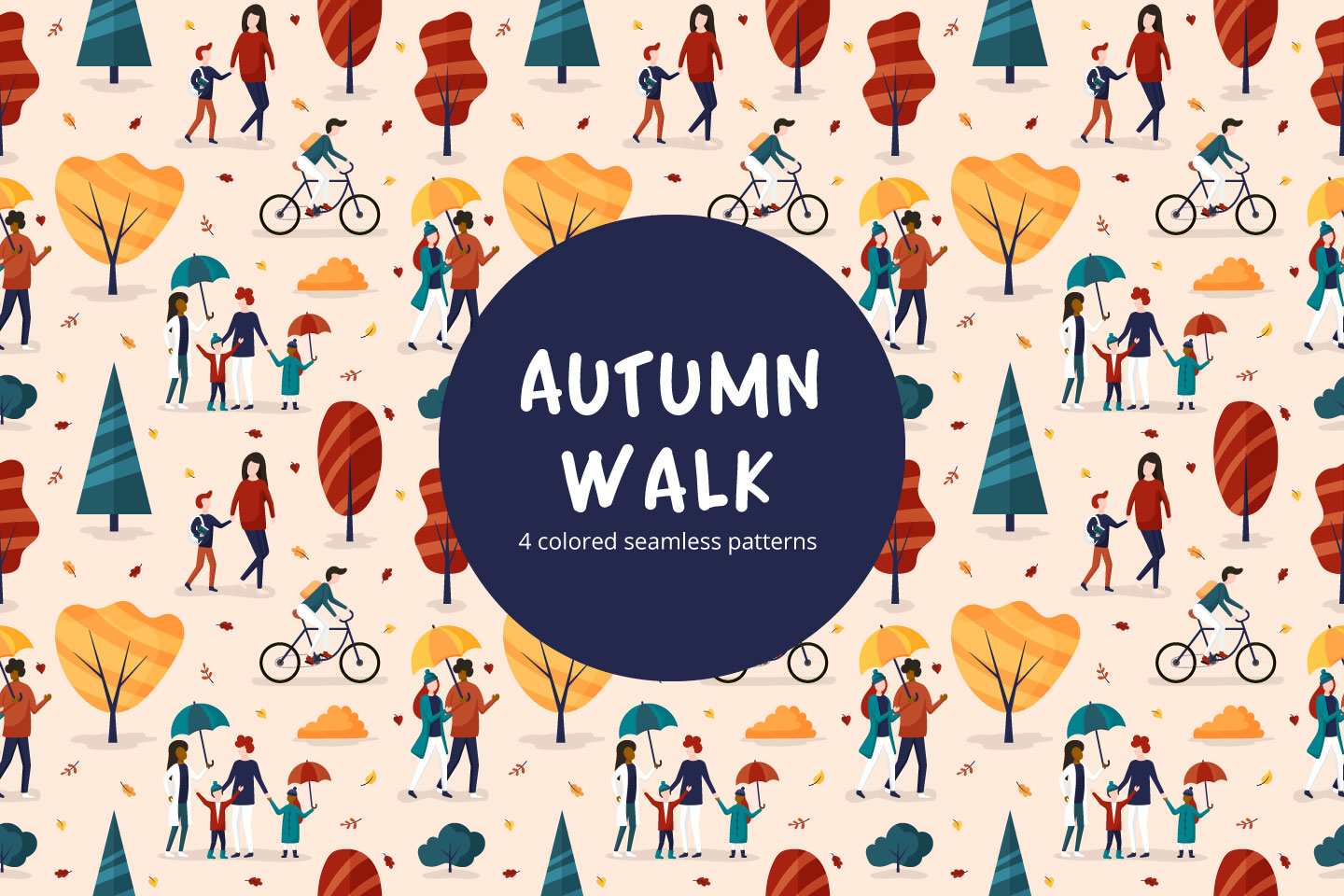 This funny flat pattern is perfect for Halloween celebrations. It depicts children dressed like zombies, Dracula, and witches for All Saints Day. Also, the designers have added such irreplaceable holiday elements as pumpkins and cobwebs. A creepy yet cute template will be useful for your needs.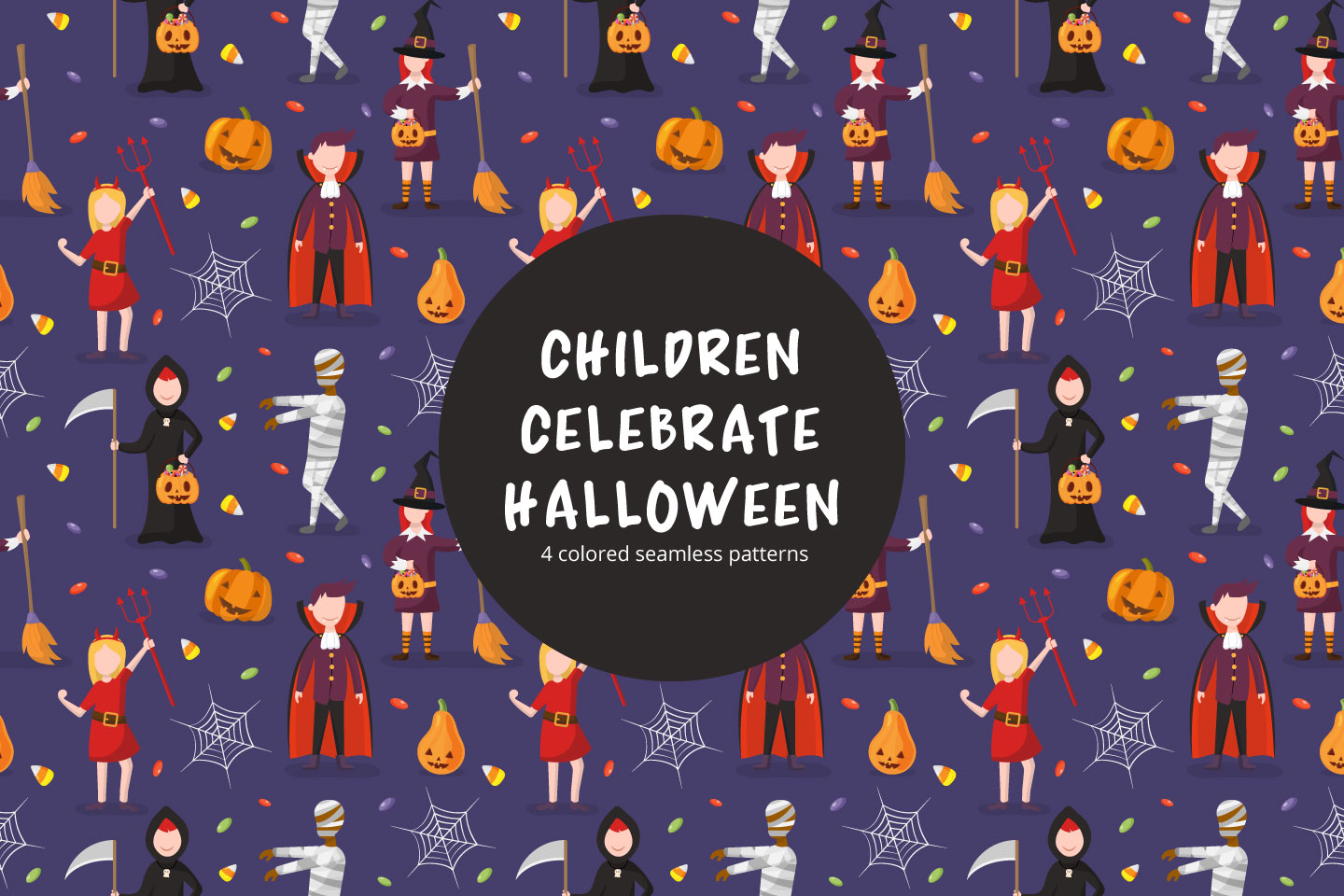 People Silhouettes Vector Pattern
Multi-colored figures of people on a dark blue background form this unpretentious pattern. Here are the silhouettes of men, women, parents with children. You can download the pattern in good quality in different formats.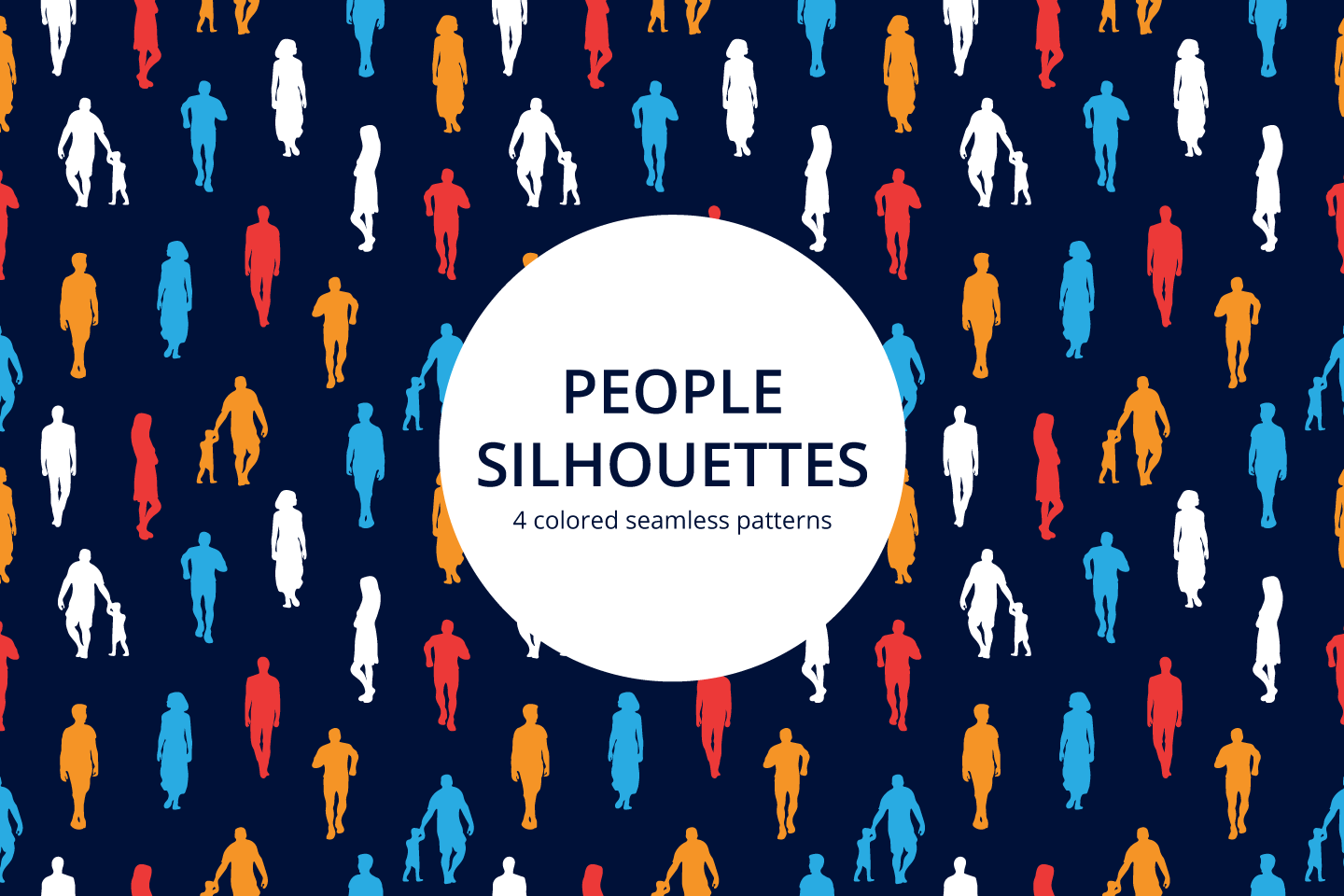 In this illustration, you can see people of different races with gadgets, backpacks, and suitcases strolling against the backdrop of trees. Men and women heading somewhere. Someone is busy with their smartphone, someone reads on the go, while others admire the nature around.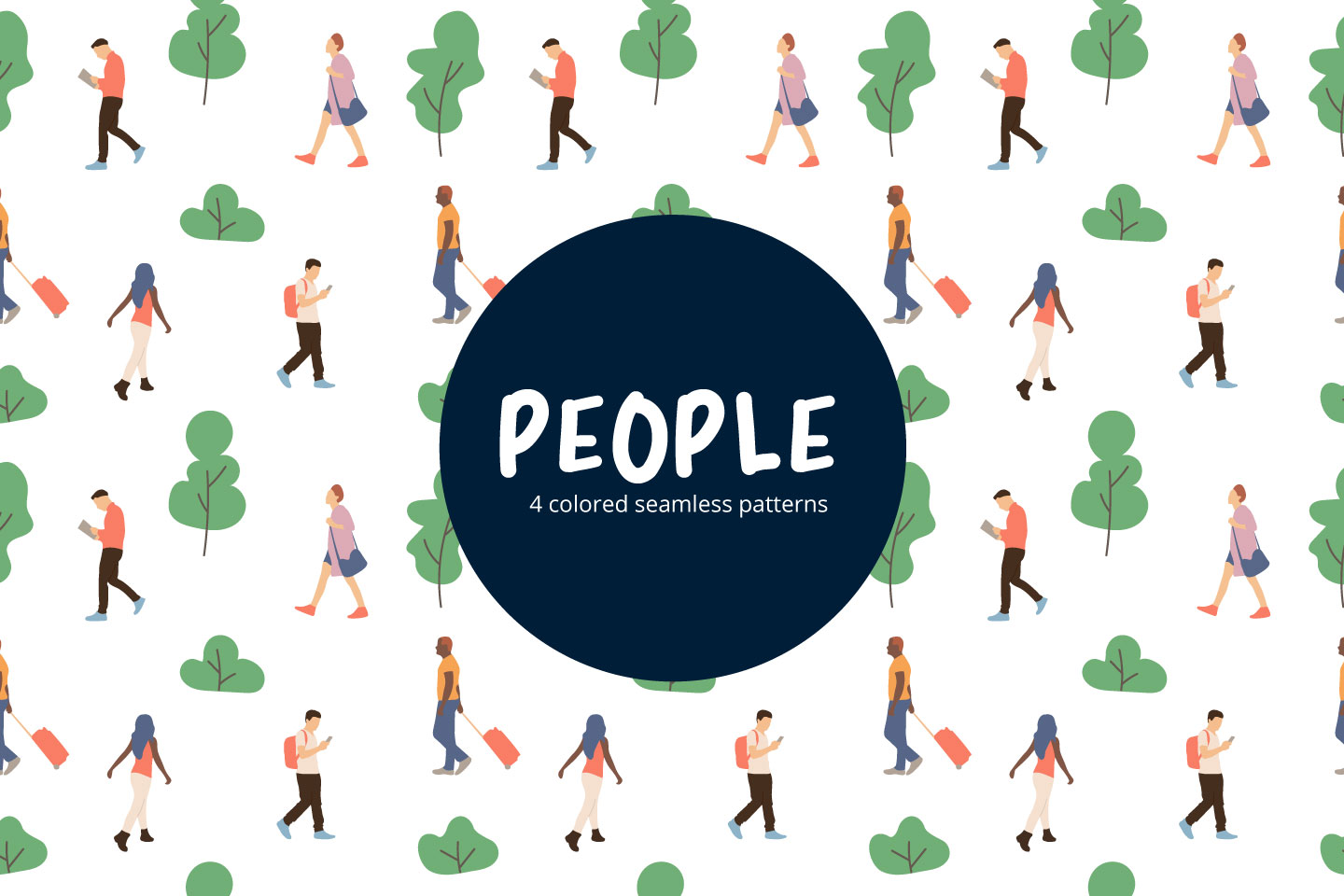 Doodle People Vector Pattern
In the doodle style pattern, men and women showing different emotions. Stylish young people with different hair colors and hairstyles form the huge crowd. This pattern will be useful for youth-oriented products or social projects promotion.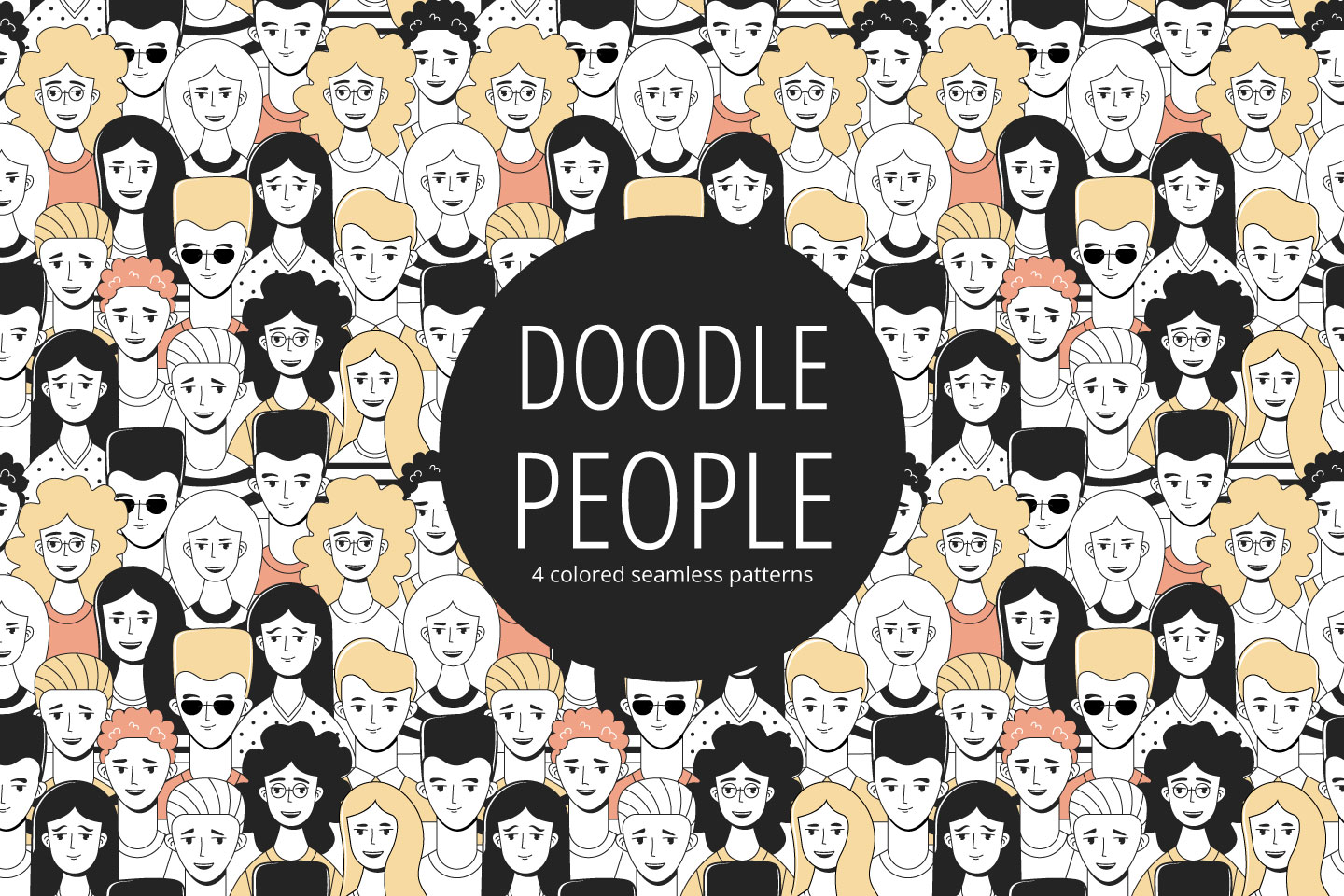 The cute school-themed pattern includes the figures of schoolchildren and typical school attributes such as books, a globe, stationery, and a school bus. Bright thematic details make you want to look at the pattern again and again.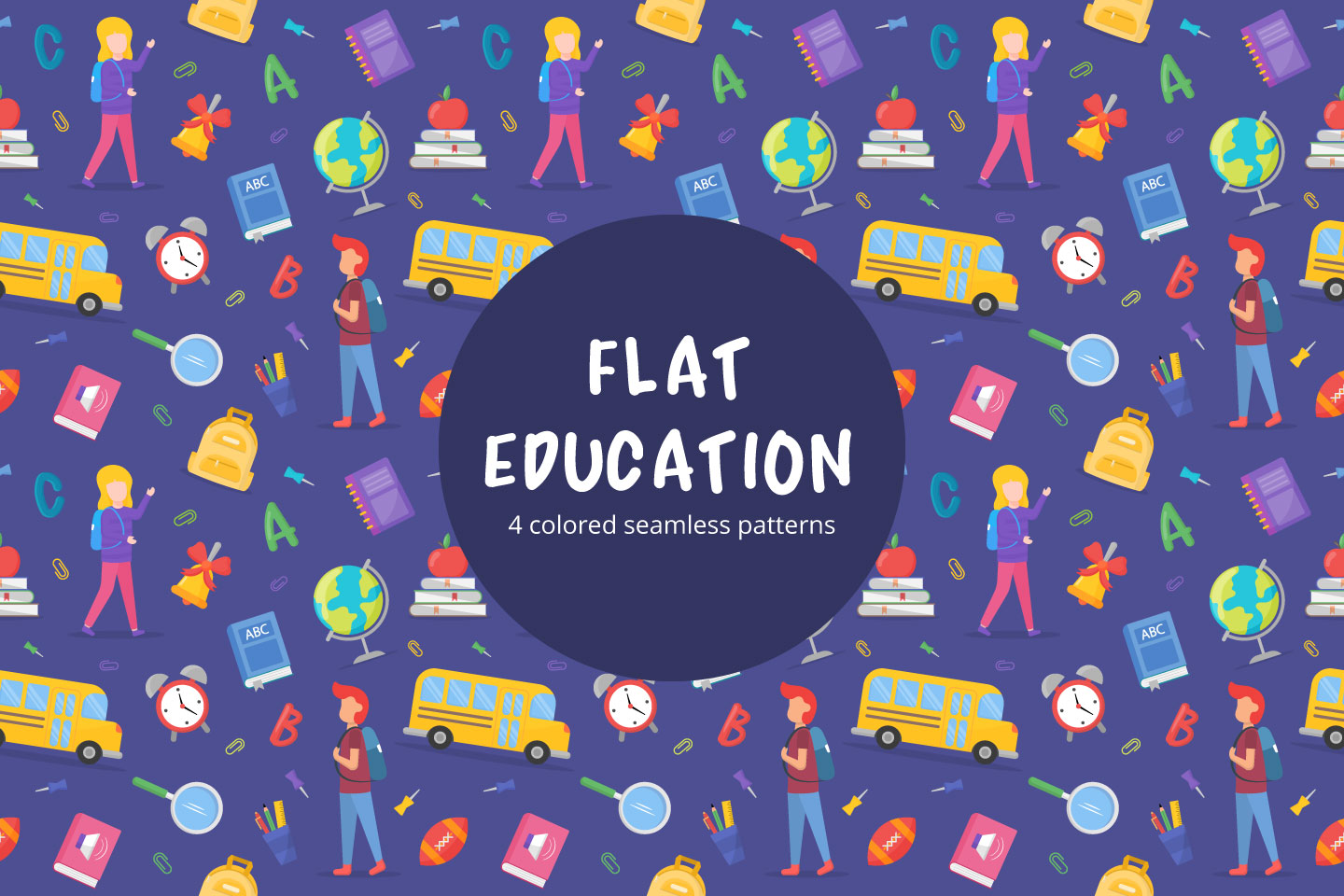 Beach Holidays Vector Pattern
Seamless pattern with people having a rest on the beach. Palm trees, surfing, ice cream, and complete relaxation – that's what this vector template broadcasts. You can see all the variety of summer vacations anywhere in the seaside resort.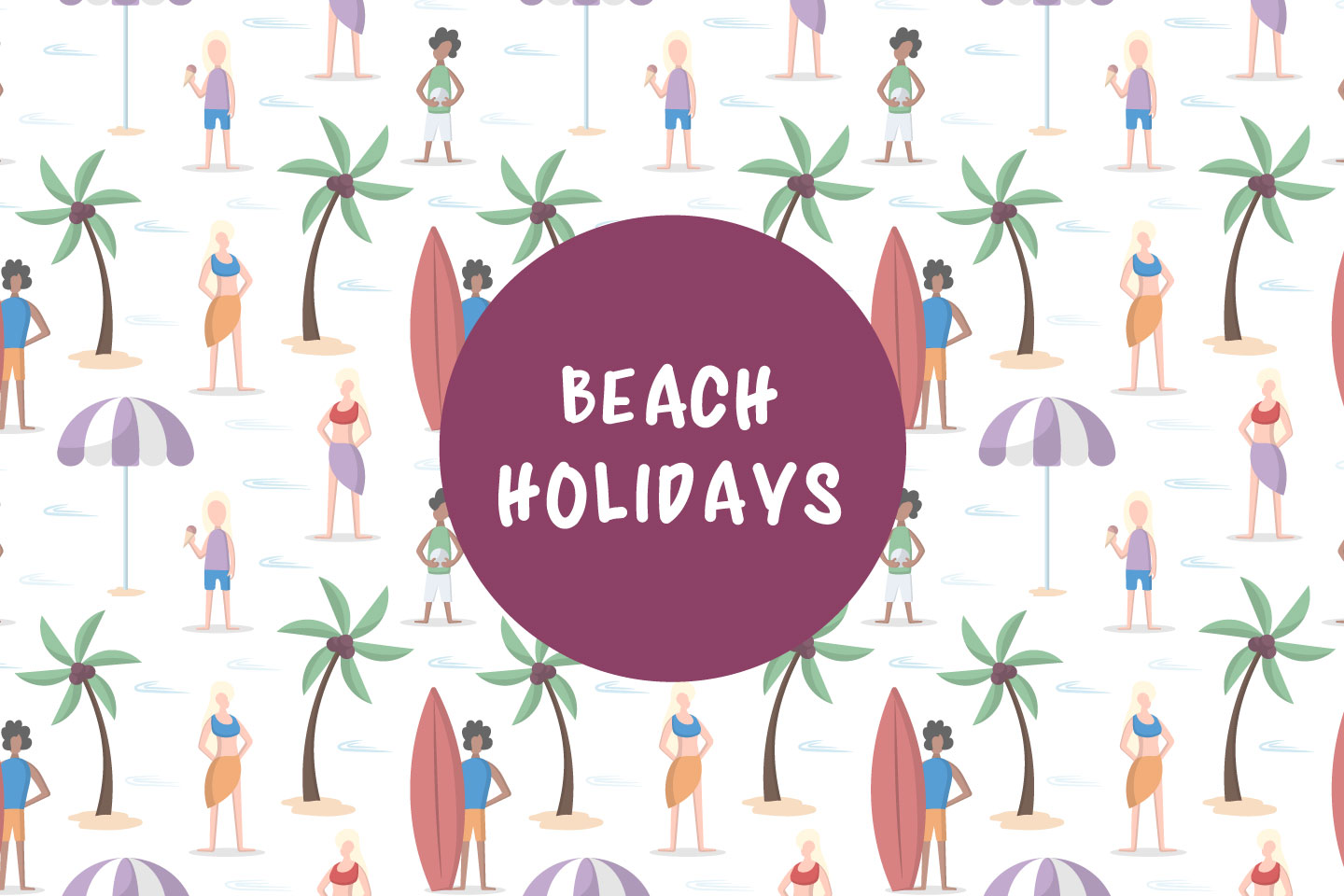 Parents With Children Vector Pattern
Another seamless pattern related to the family. You can see the children and parents having fun in the park among the green trees. People run and play in nature. It's a good promotion for a healthy lifestyle and family values.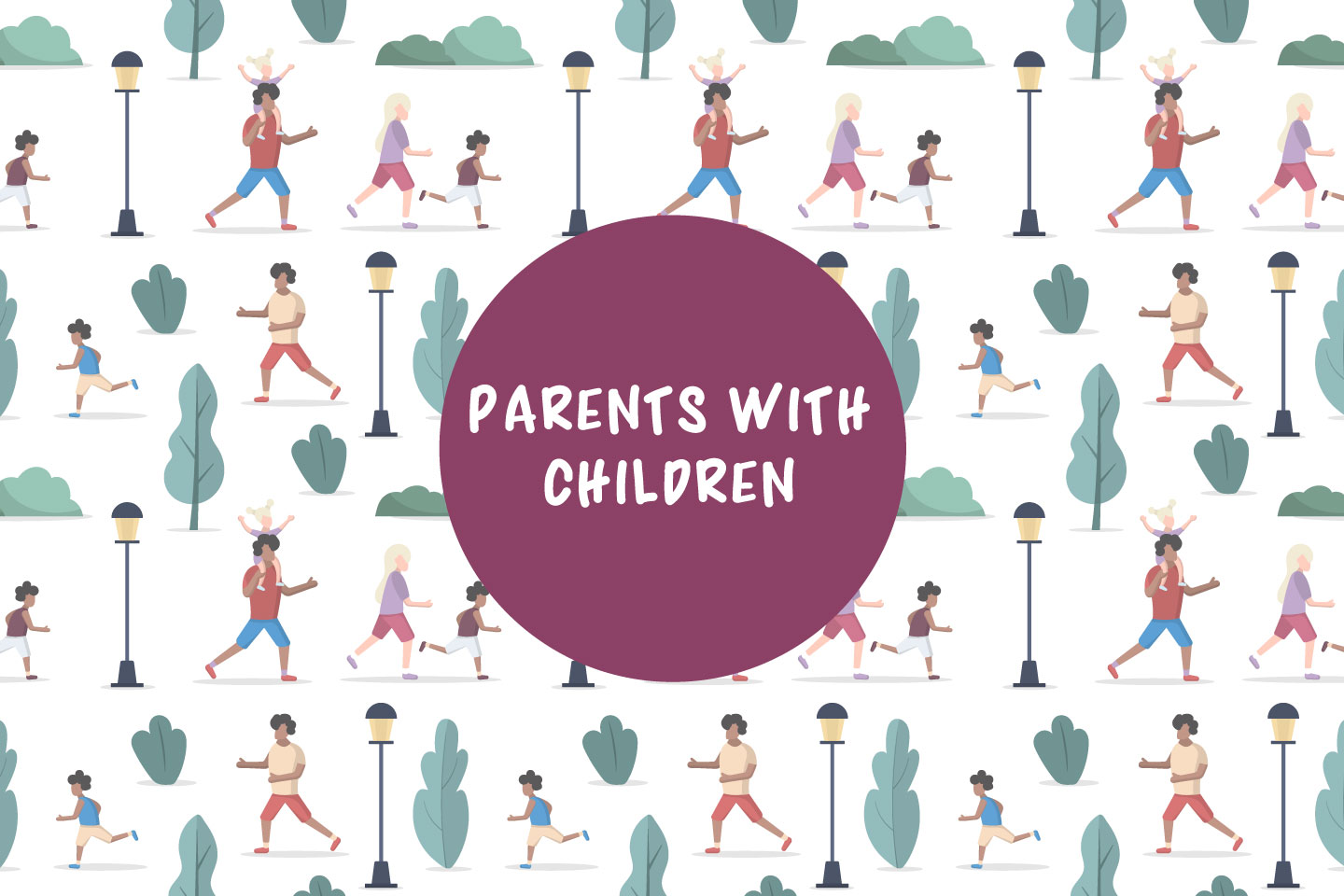 Kids Party Vector Pattern
By the design of this template, you can guess that the main theme is a children's party. Birthday cake, balloons, and happy kids receiving their gifts. Children celebrate their birthdays and express sincere joy.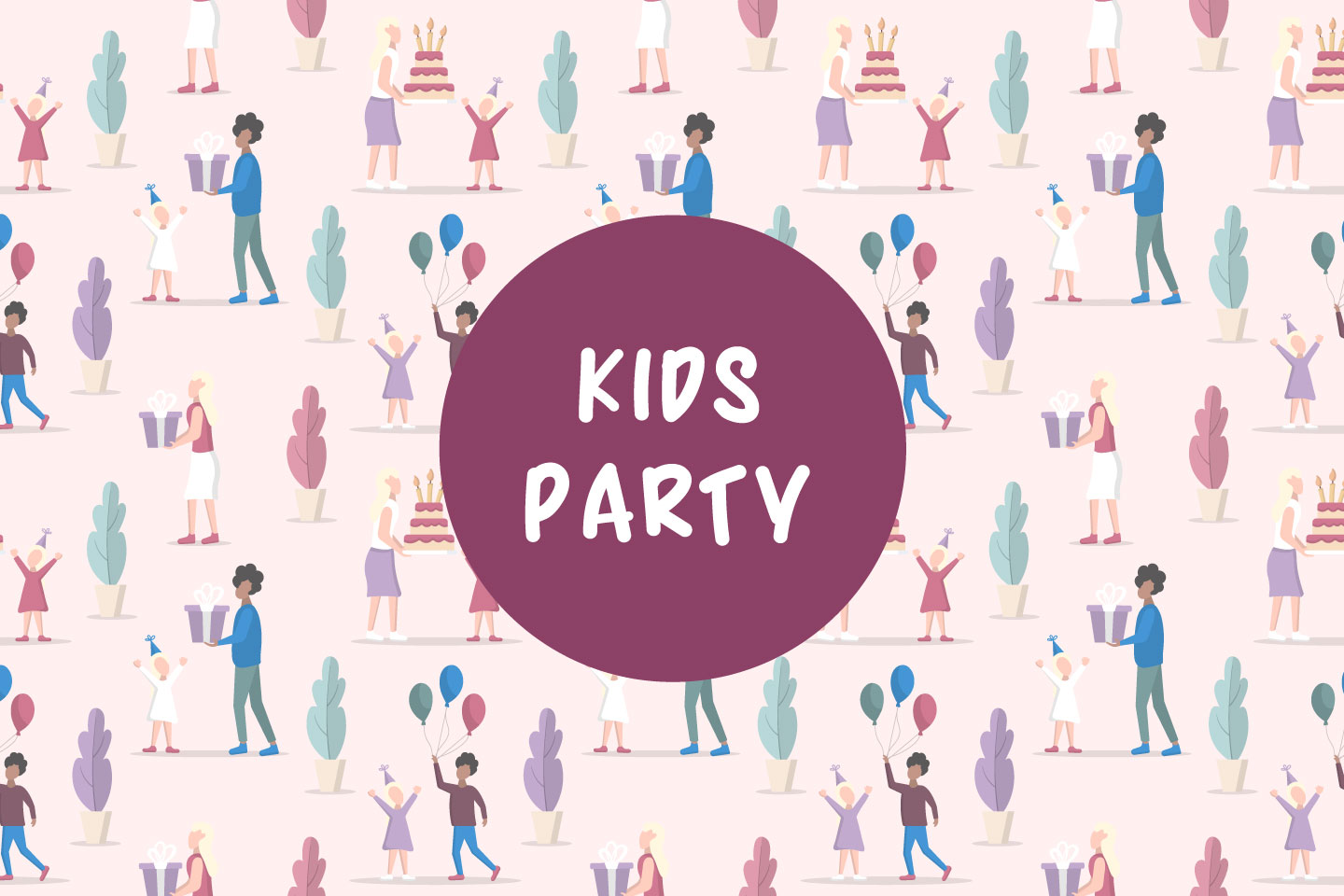 Kids Party Vector Pattern
Smiling students in academic caps on the graduation template showing positive emotions. Long years of studying in the past now! Additional elements of the pattern are diplomas, balloons, medals, champagne glasses, and confetti.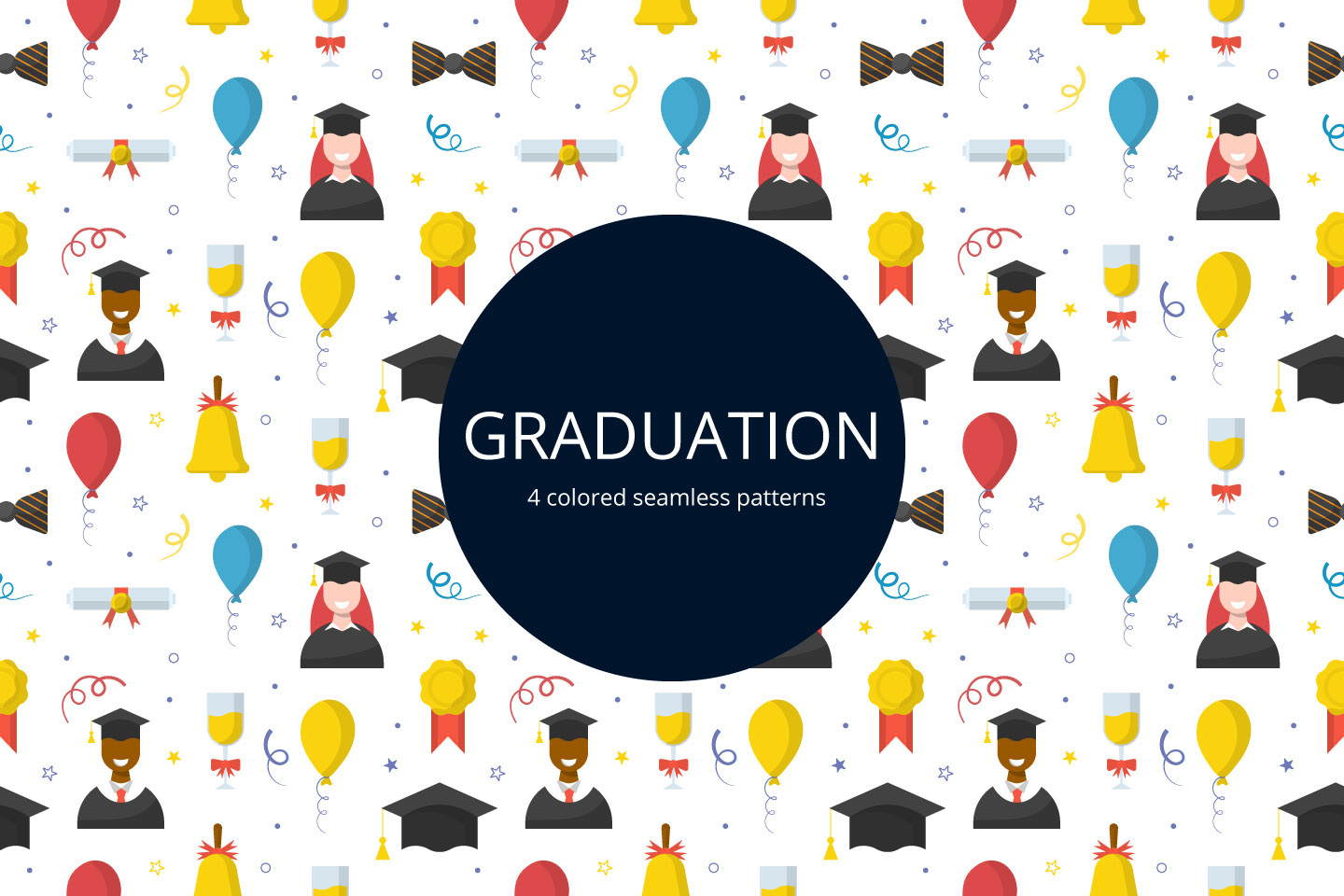 A romantic honeymoon pattern is perfect for events such as an engagement, wedding, or anniversary. The characters in the illustration are a couple in love on a lovely floral background. The designer depicted two mise-en-scenes that alternate. In the first scene, the newlyweds holding hands. In the second scene, you can see the groom carrying the bride.
Family Trip Vector Pattern
The Family Travel Pattern depicts parents traveling with their children. Parents with luggage, taxi cars, and happy children – looks like they going on a tourist trip or vacation.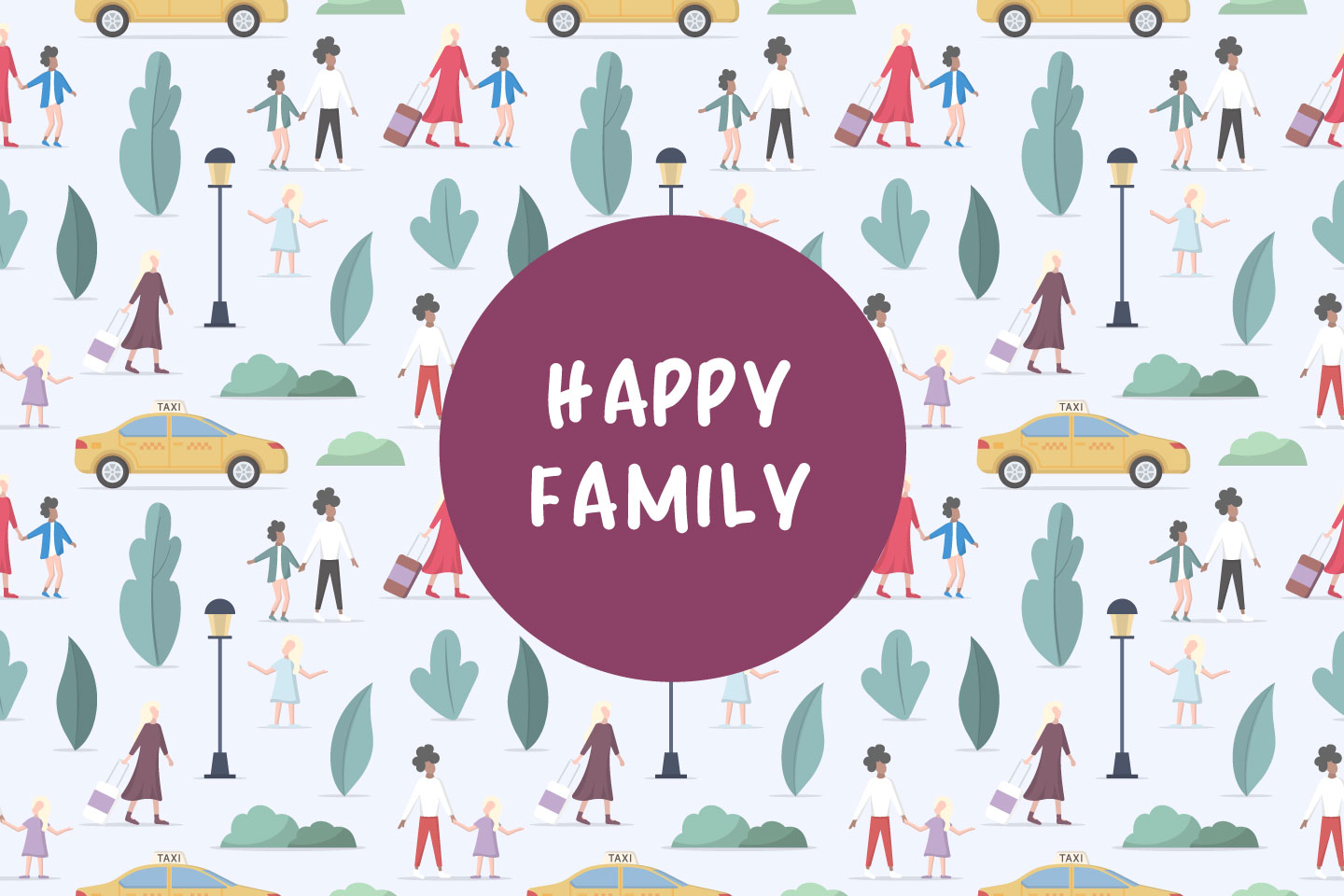 Young Family Vector Pattern
Flat pattern with couples in love and young parents spending time with children. A cute backdrop shows love and family values. Hearts and colorful leaves are additional design elements.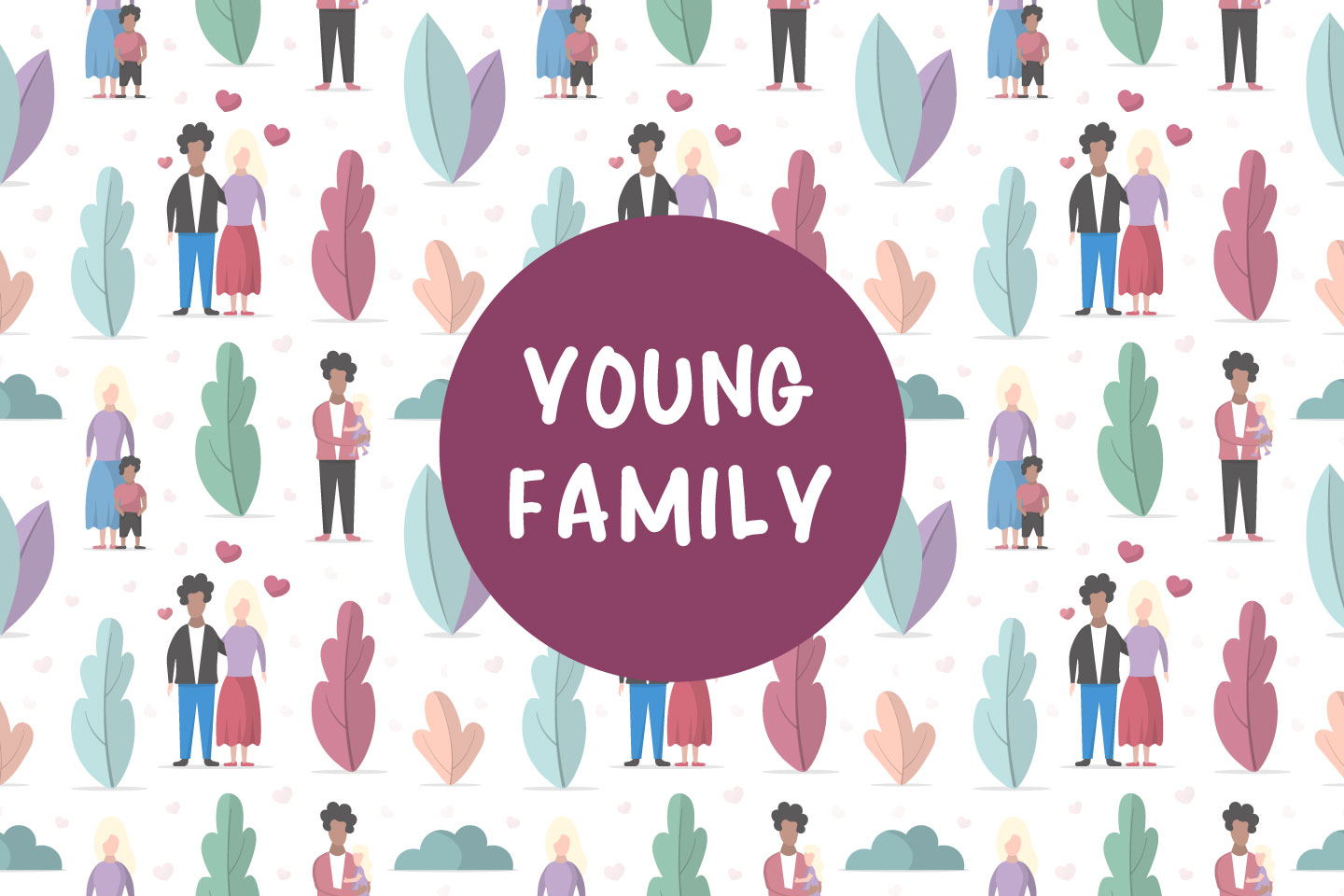 Newlyweds in a Balloon Vector Pattern
Flat pattern with couples in love and young parents spending time with children. A cute backdrop shows love and family values. Hearts and colorful leaves are additional design elements.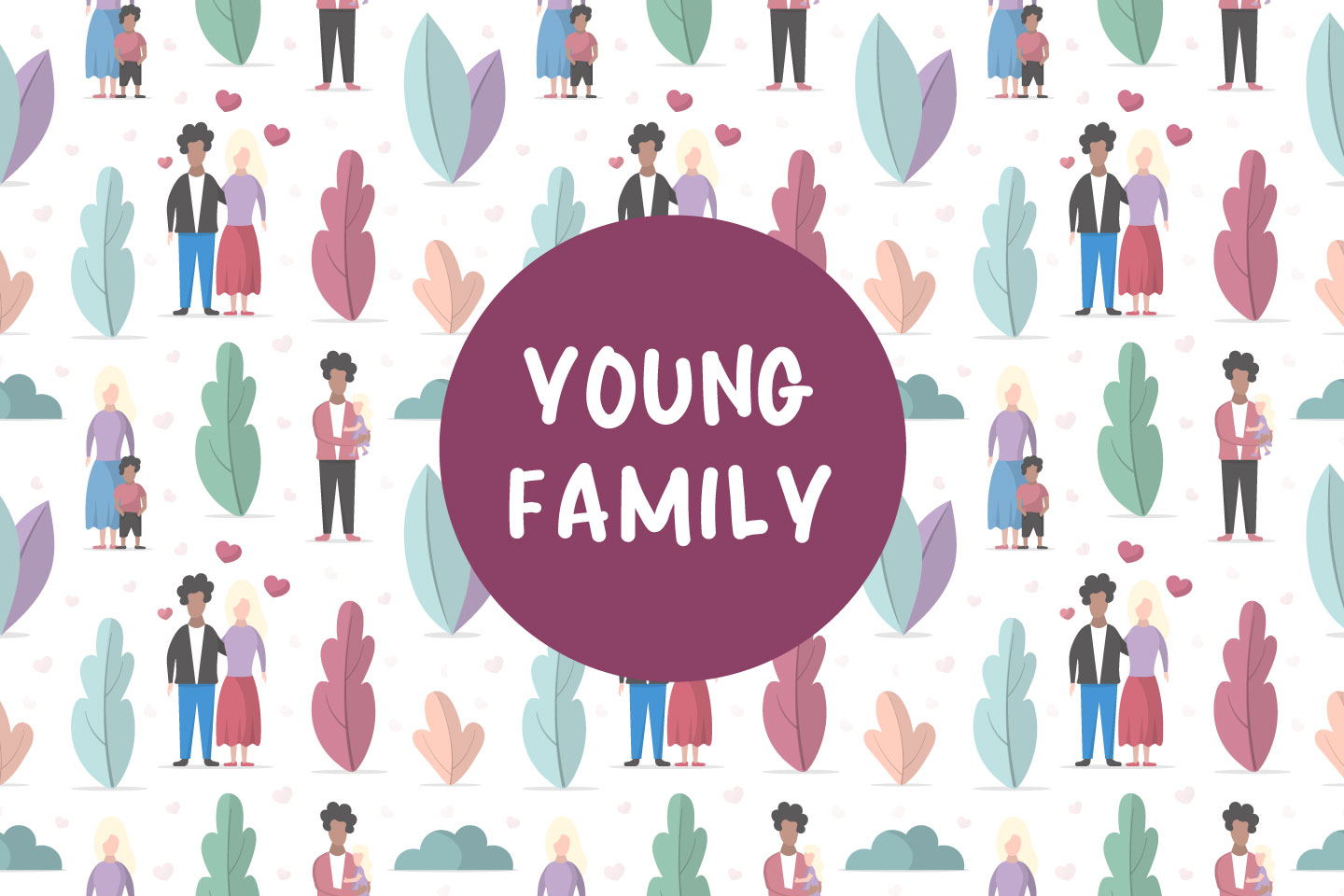 We hope you will find suitable this collection of pattern freebies. Each template is represented in a few different formats (AI, EPS, JPG). That means you will easily adapt our patterns even if it's your first experience with this kind of vector template. Enjoy!