Any web resource related to the fashion industry needs to captivate the users' eye with its versatile look and inimitable visual style. Fashion WordPress themes can become real time-savers for the users searching for pro-built and stylish ready-made solutions for their fashion blogs or web stores.
The fashion WordPress themes that we have handpicked for this collection are responsive and fully editable. Their unique, customizable designs are enhanced with stunning animation effects, which are intended to make the visual appeal even more remarkable. All themes are well-documented, most of the fashion WordPress themes come with free support and many smart features that you can use to your benefit. Btw, some themes are licensed under the GPL license.
Waylard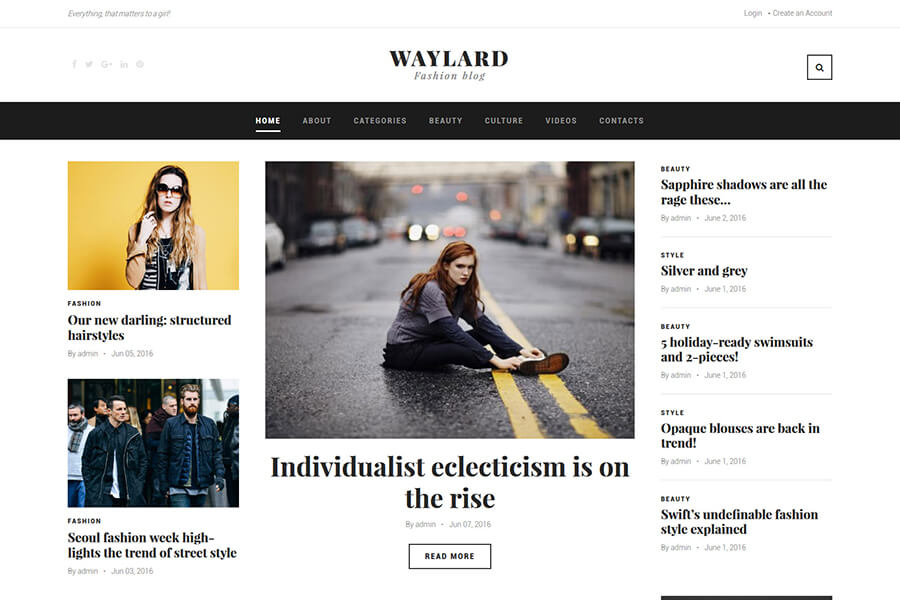 Demo | More info
Waylard is an elegant and stylish fashion WordPress theme licensed under GPL v3.0. The theme can be installed on more than one site and tweaked any way you wish. The clean layout style is spiced up with bold visuals. Clear content hierarchy, catchy headlines and the clever choice of fonts enhance the theme's readability.
Fashion Spot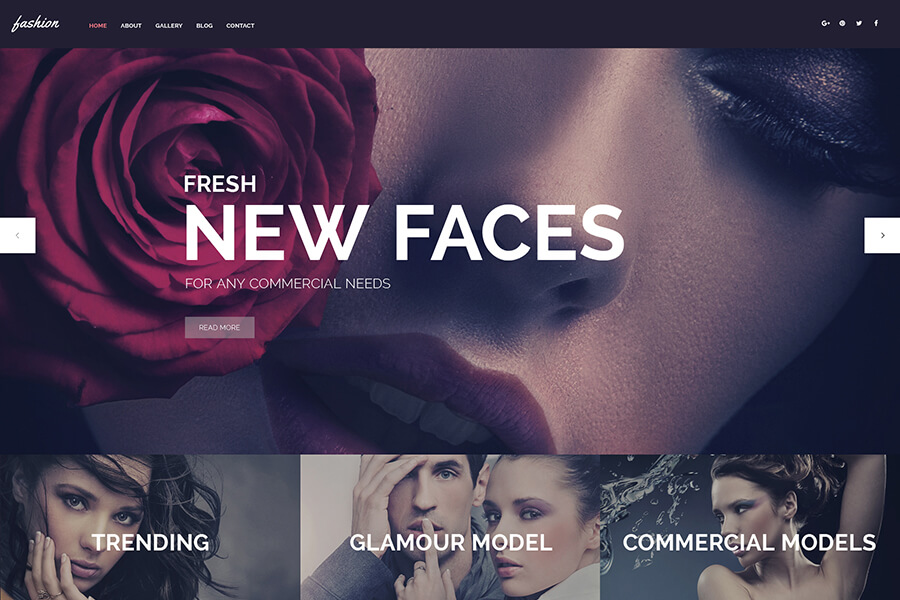 Demo | More info
The theme features a photo-rich layout. Grid-based content structure and integration of usable galleries allow you to share lots of data on one page, in a well-balanced manner. The theme runs on Cherry Framework 4. Well-known for its ease of installation and management, the latter enhances the theme with a number of customization options. Shortcodes and custom page templates are provided to speed up the theme's modification.
Style Park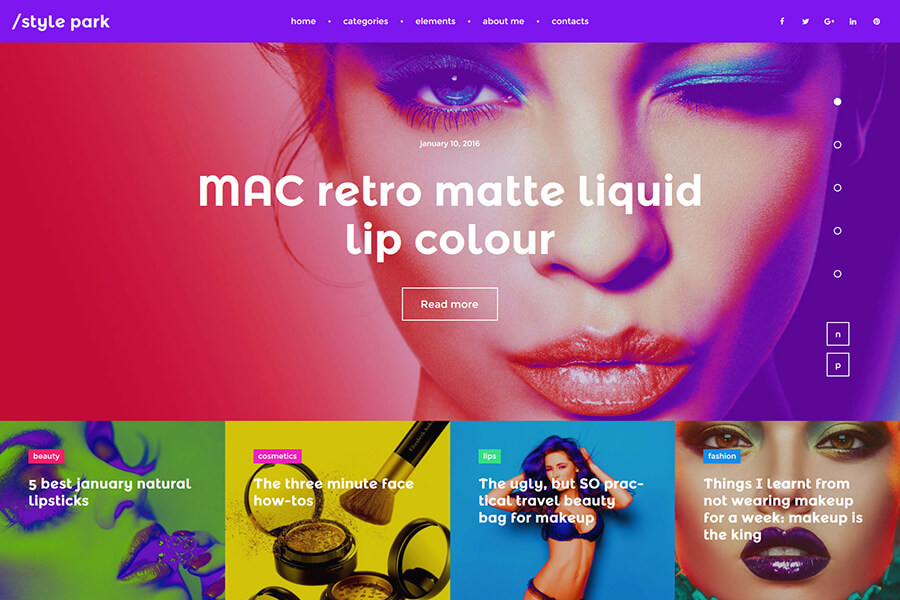 Demo | More info
The vibrant and colorful layout of this fashion WordPress theme will be a perfect fit for presenting fashion-related projects on the web. Pre-loaded with WordPress Live Customizer, it speeds up the process of the layout management to a great degree. Style Park includes a series of premium widgets, letting you build versatile layouts on the fly. Btw, this is one of the most popular WordPress themes featured at TemplateMonser.
Samson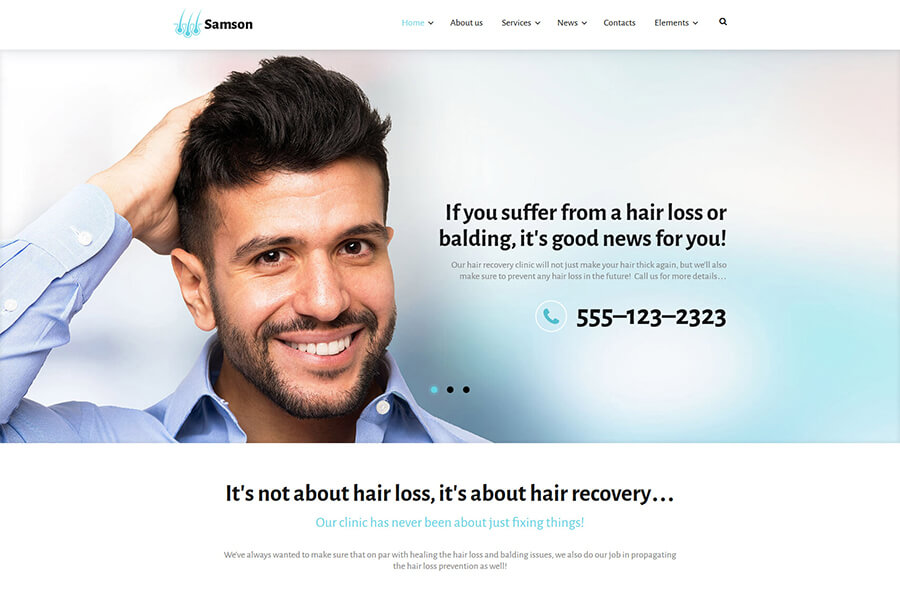 Demo | More info
Here is a fully-featured theme for medical and healthcare websites. Licensed under GPL, it can be installed on a number of websites, with its code being tweaked in literally any way you want. The theme is built with Power. This is a custom drag-and-drop page builder from TemplateMonster. Pre-loaded with 25+ modules and a library of presets, it gives you the freedom to customize the design in multiple ways.
Business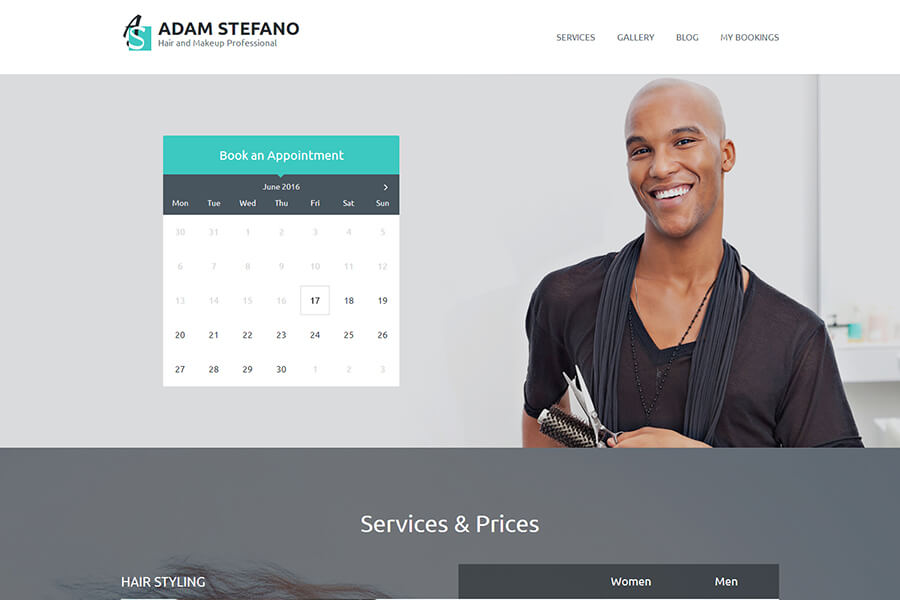 Demo | More info
A built-in appointment booking plugin is one of the most outstanding features, which will come in handy for beauty parlors, hair stylists, and other professionals working in the beauty and fashion industry. Unlimited customization options, multiple color choices, a set of Google web fonts, a customizable front panel, and GPL license give you the freedom to tweak the theme in a way that perfectly matches your business requirements.
Kustrix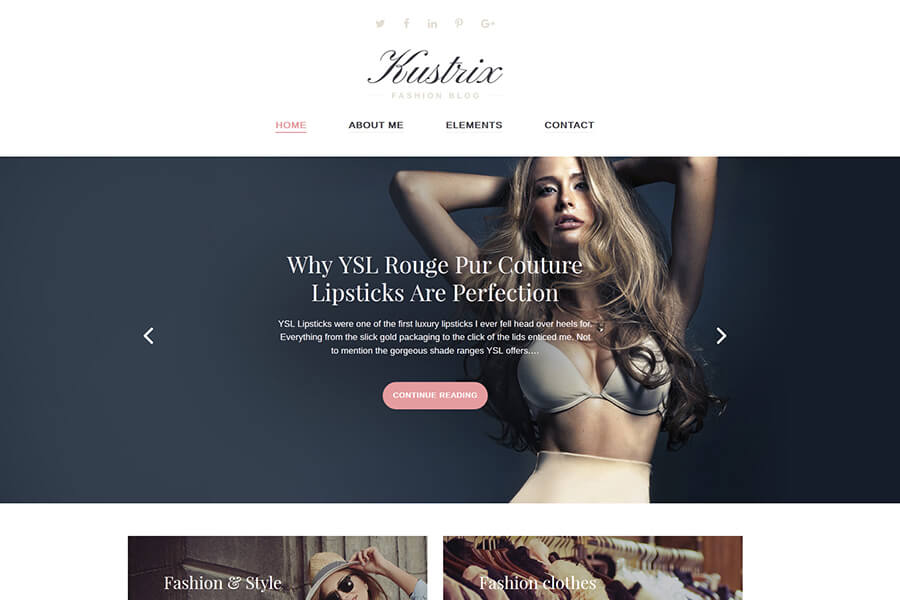 Demo | More info
The theme is simple and intuitive in its management. Pre-loaded with WordPress Live Customizer, it lets you tweak the layout and see the results of your work right away, without waiting for page reloads. The theme is 100% GPL and includes a host of premium widgets. Built with valid code, it is well-documented and includes a set of layered PSD files.
Boutique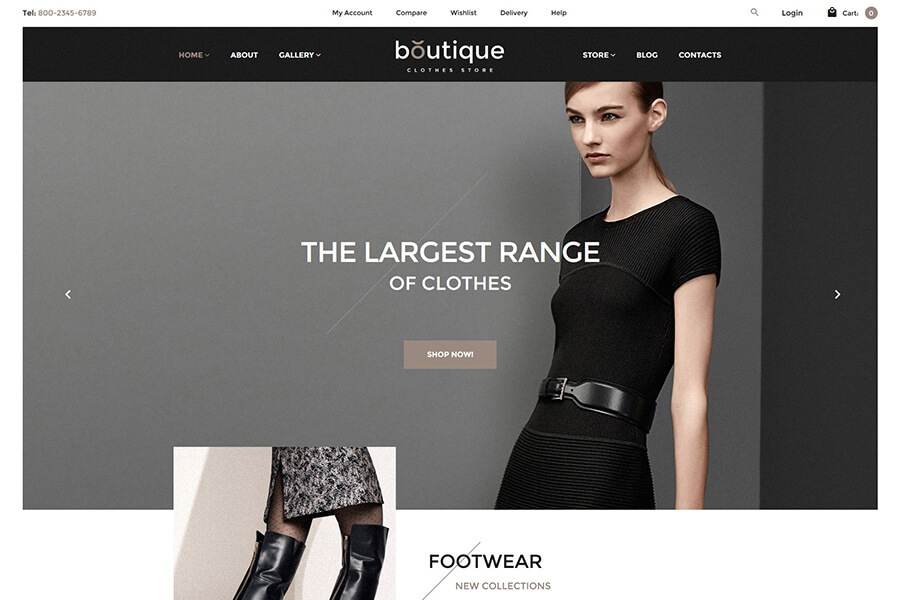 Demo | More info
The responsive layout of this fashion WordPress theme is built in classic black and white colors. Thanks to the whitespace, the pages look well balanced and the content more readable. Non-standard positioning of data on the theme's front page makes the layout more captivating. Bold visuals featured in the header and blog posts provide for better readability of the content.
Supreme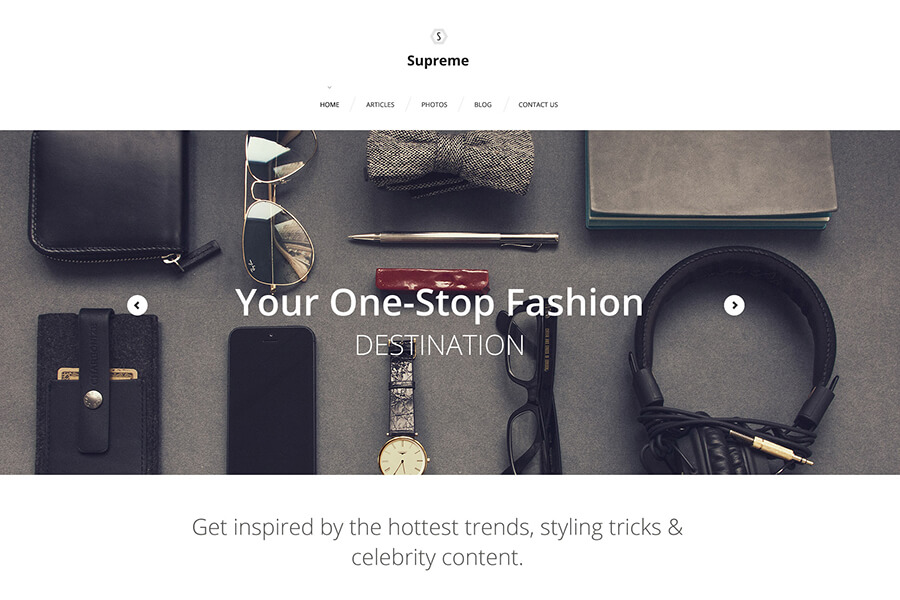 Demo | More info
This responsive template features a Retina ready layout, which will make your site's content look razor-sharp on a variety of the latest generation devices. Photo backgrounds feature parallax scrolling effect, which creates an illusion of 3D environment to the theme. Video backgrounds are great attention-grabbers. With their help, you can be more effective introducing the audience to your business.
Houston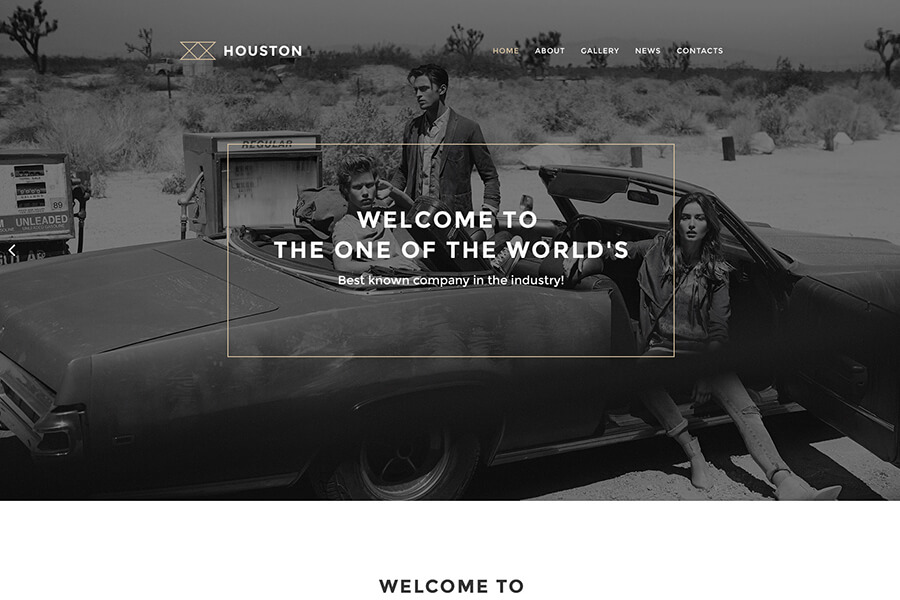 Demo | More info
Featuring elements of vintage style, the theme's layout looks refined and elegant. A page-width carousel slider in the header of the theme welcomes visitors to your site with your special offerings. Card-based content position and image hover effect make the theme user-friendly. The front page includes a block with user testimonials, which are intended to increase your customers' confidence in the reliability of your business organization.
Hair Extensions Salon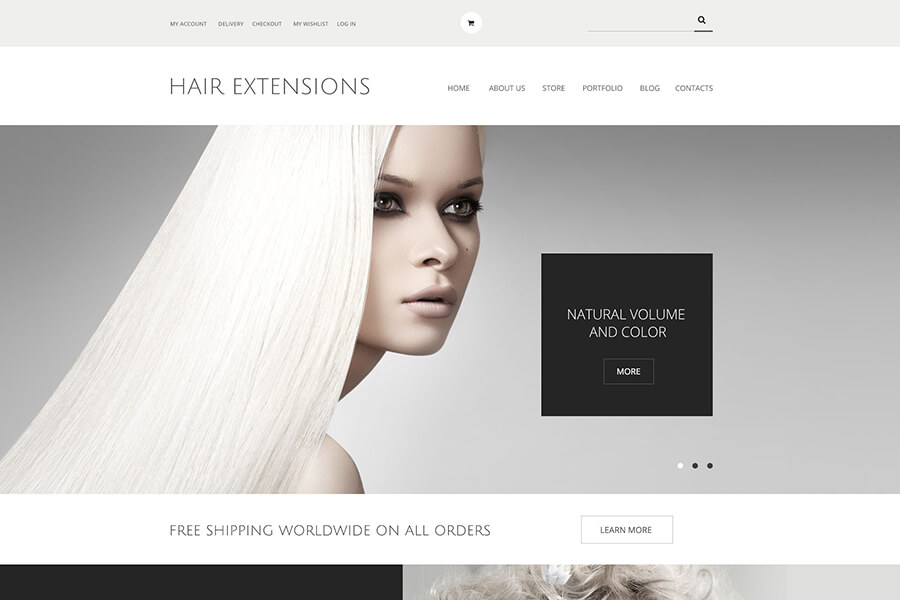 Demo | More info
Clean layout of this theme features lots of whitespace, making the theme so airy and quick to scan. The implementation of a drop-down menu that remains fixed to the top of the page facilitates navigation a lot. The main page is focused on the effective presentation of featured content and special offers. Presented by means of banners and product previews, the store's items feature a grid-based structure. This lets you share a wide range of content on one page.
Fashion Stylist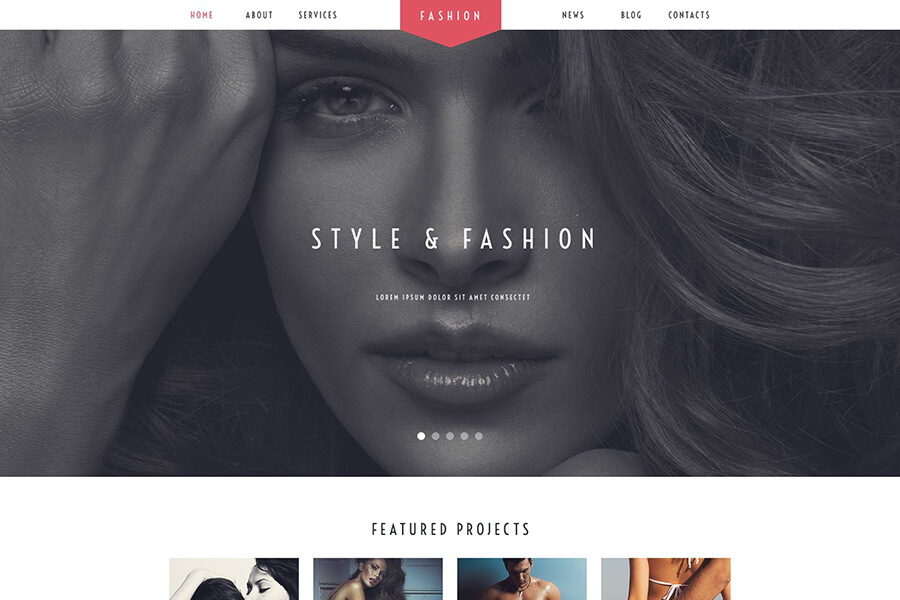 Demo | More info
A large bold slider in the theme's header is the first thing that people will see when opening your page. It is fully editable and can be enhanced with texts, CTAs, smooth transitions, and impressive animation effects. The layout is rich in visuals, which are placed in the backgrounds and product previews. The theme is fully integrated with social media, letting your site's visitors reach your official pages on Facebook, Twitter, Google+ and Pinterest effortlessly.
Hair Extensions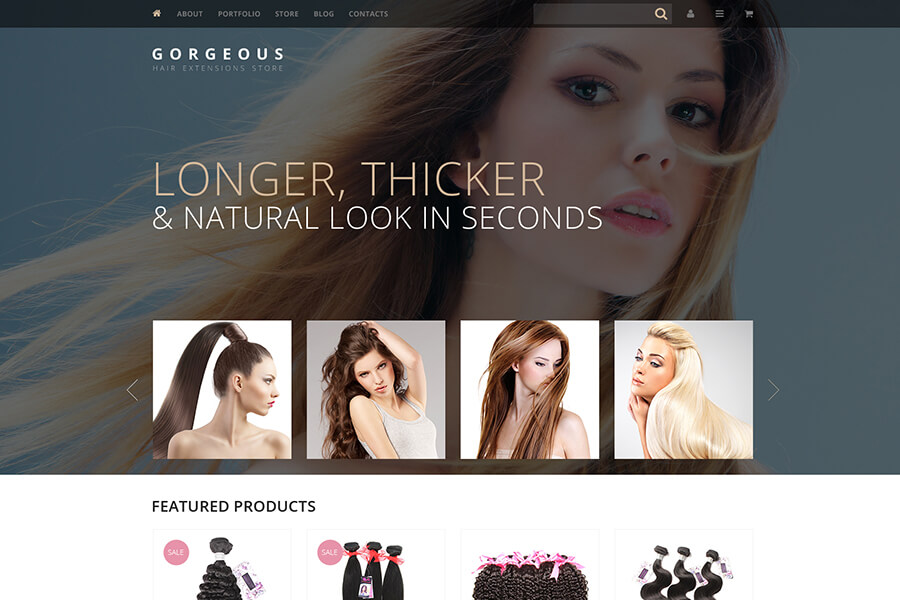 Demo | More info
Here is one of the most popular Fashion WordPress themes that is integrated with WooCommerce functionality. Its fully responsive layout runs on Cherry Framework, which brings an array of smart customization options to you. The theme is pre-loaded with widgets, which can be used even by people with no coding skills.
Editorso
Demo | More info
The theme is best suited for fashion blogs and personal sites. Like many other fashion WordPress themes in this compilation, it is pre-loaded with WordPress Live Customizer. The latter allows you to apply quick changes to the theme's look and feel while simply dragging and dropping different design elements. On top of that, the theme is licensed under GPL v3.0, which allows you to use the theme on a variety of websites with no restrictions.
Fashion Blog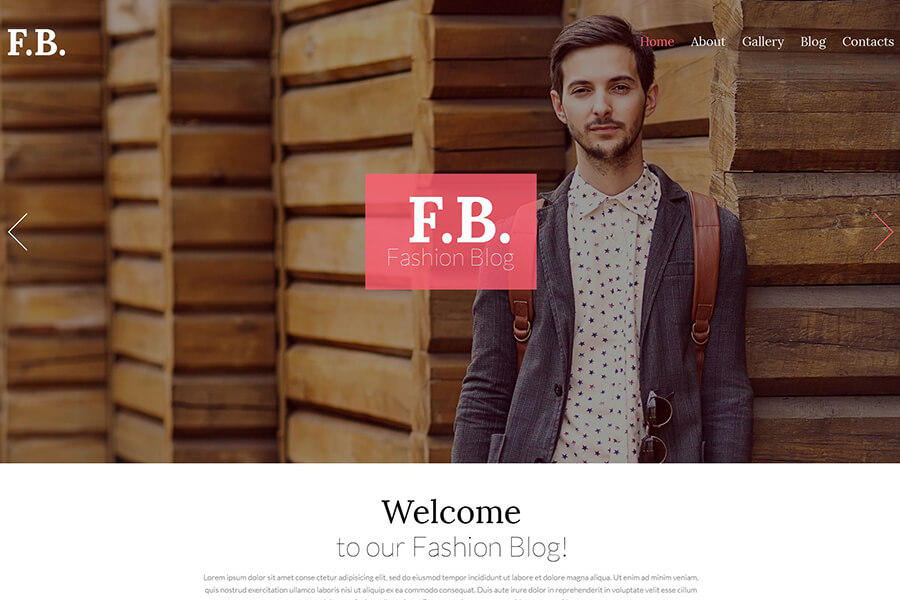 Demo | More info
The theme is intended for fashion blogs and magazines. Visually impressive and trendy, it is built with raw power to meet the demands of diverse web projects. The layout is fully editable. A simple admin panel features advanced customization options, several gallery scripts, a set of shortcodes, and more handy options providing for quick and seamless modification of the template.
Watches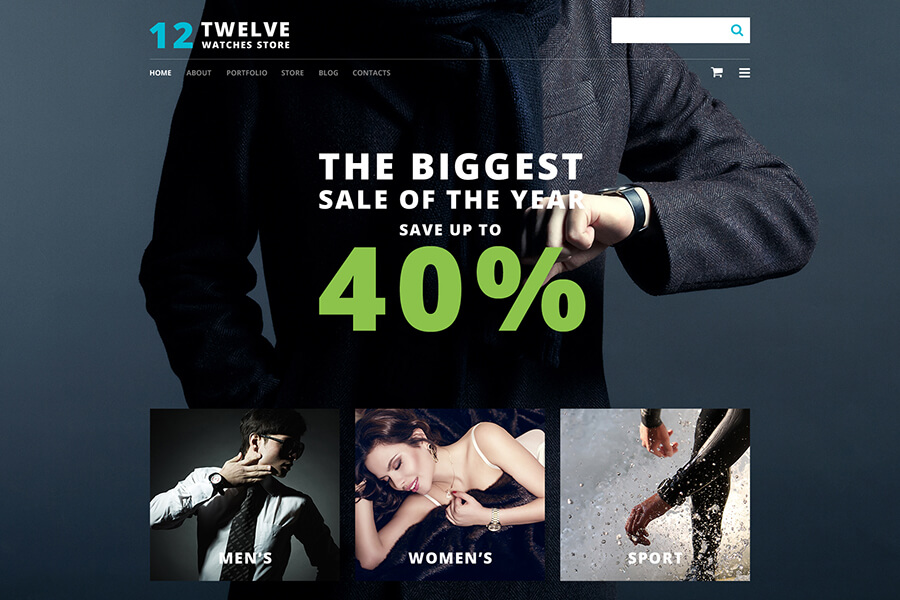 Demo | More info
Use this theme for fashion and accessories web stores. This is a fully-functional WooCommerce solution that is ready to go out of the box. The theme is focused on the impressive presentation of the store's items. Organized in a grid-based list, the featured content is quick to scan. Enhanced with quick view functionality, each item can be examined in detail on the front page of your store.
Men's Fashion
Demo | More info
Here is one more stunning WooCommerce solution in this list of fashion WordPress themes. The minimalist layout features background videos. The main navigation panel remains in a fixed position at the top of the page. Live search functionality lets your visitors locate the necessary content by typing in a search request in the respective field in the theme's header. A shopping cart and a hamburger menu with orders, wishlist, registration form, and compare functionality are also sticky.
Massage Salon
Demo | More info
The relaxed atmosphere achieved on the pages of this beauty WordPress theme is achieved due to the airy and fresh color palette. The template is not information-heavy. This allows web users to browse its pages effortlessly, and pay extra attention to the data they enjoy the most. The theme is integrated with blog functionality. A newsletter subscription form is added to keep everyone updated on your latest news.
Boutique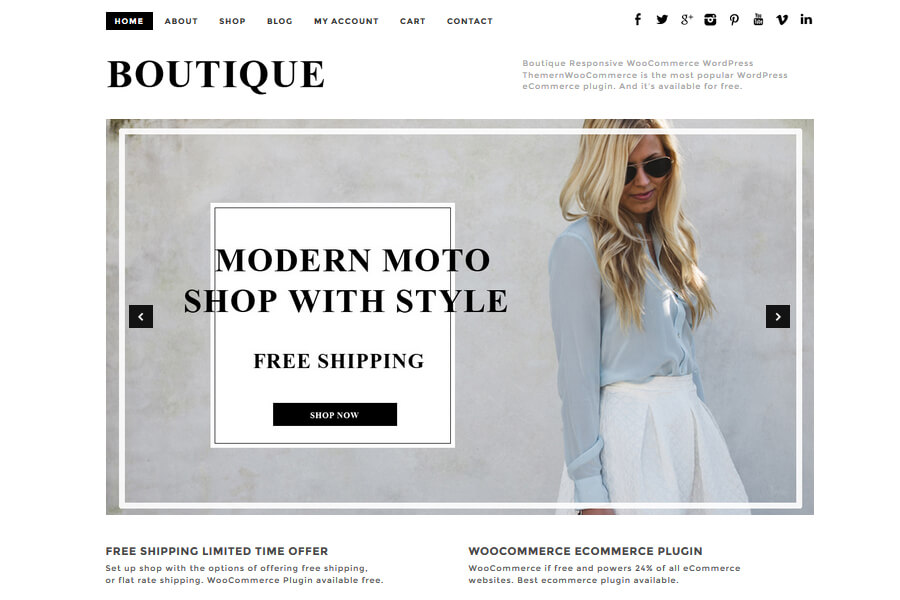 Demo | More info
The aesthetically pleasing and superbly modern layout of this theme will work best for fashion stores. It is one of those eCommerce fashion WordPress themes that are built in a minimalist design, bringing the users' focus of attention to the content. The theme is responsive and crossbrowser compatible. SEO optimization, unlimited domain usage, support and updates are the welcome bonuses for everyone who downloads the theme.
Fashion & Mag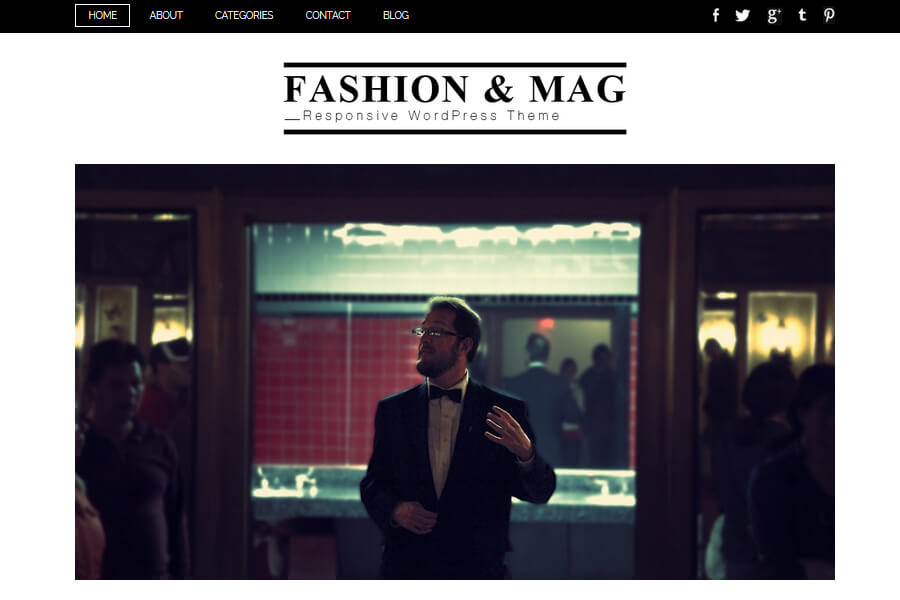 Demo | More info
Just like many other ready-made fashion WordPress themes from this list, Fashion & Mag was built with the user in mind. Best suited for blogs and online magazines on topics related to the fashion industry, the template features a well thought-out content structure. Grids provide for better readability of the theme. The combination of visual and written content provides for better user experience on the page.
Fashion Style (free)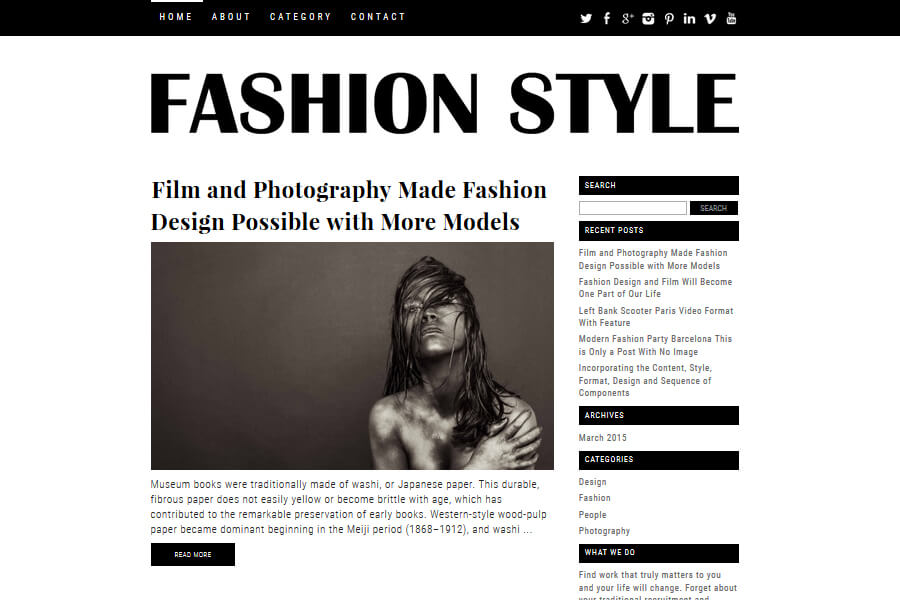 Demo | More info
This is the last, but not the least, ready-made solution in this selection of responsive fashion WordPress themes. The best thing about it is the free download. Ideally suited for blogs, it can also be used as a starting point for your personal page. The template is compatible with all the major web browsers. Social media icons are featured in the theme's header.
Conclusion
There we go. We hope that this compilation of 20 responsive fashion WordPress themes will come in handy for you. Feel free to browse live demos and take a closer look at the functionality of each template by clicking the respective links. Also, we would highly appreciate the sharing your opinion about the aforementioned designs. What features do you enjoy the most? Are there other cool fashion WordPress themes that are worthy of a mention? Please speak up below.
Written by Katherine Crayon, copywriter reporting on tech news and all aspects of the web design industry. Anyone looking for more inspirational posts, tips and advice or simply the latest industry news, meet her in person on G+ and Twitter.