Without getting limited to web design or development tasks, below you will find 25 ways to quickly boost your projects. Having on your side absolutely the most effective tools, you will deliver the highest level of quality, you will differentiate from your competitors and end with happy customers that will recommend you to their friends.
Ideas are important assets and I will share one major idea with you. iGenApps, a tool which we have reviewed below, can extend your website with a phone app without coding skills needed or huge costs. What if you can offer customers support directly from the phone app, for your WordPress theme? Or maybe explain the web development workflow.
Below you will find different solutions that will greatly help you. Kohezion for example is helping you build online databases without needing programming skills. Check them and share your thoughts with us.
1. Tailor Brands - Automated Logo Maker and Brand Builder
Tailor Brands can help you enhance your WordPress website by giving you a unique logo and brand that can take your marketing to the next level. The company's logo maker and branding tools give you ready-made materials that you can easily deploy on your website, your social media, and all your marketing channels.
Making a logo is an excellent blend of design and ready-made templates that result in unique images that you can easily inject into your website. Additionally, when you create your logo, Tailor Brands also automatically creates a whole array of branding materials that you can take advantage with a monthly subscription—the basic package starts at $2.99, while the full bundle costs $10.99.
The company's services include a resizable logo that can be downloaded in several web-ready formats, along with the ability to create seasonal-themed versions of your logo. For social media, Tailor Brands also offers a full weekly planner along with pre-made posts, ads and covers for Facebook, and a social post creator for several platforms.
Moreover, the company's easily-created logos and branding can be used to design quick landing pages to introduce your services in a few clicks, as well as a full kit of business materials that include business cards, presentations, business decks, and letterhead.
Tailor Brands' full-featured branding suite gives you excellent value and the ease of a ready-to-implement logo and brand materials.
The mobile market is hugely growing and it's normal. Mobile phones are powerful devices, faster than many laptops and personal computers, easy to carry which are part of our everyday life. Something which is even more important in the smartphones vs computer comparison is the fact we are utilizing far more our phones rather than our computers. Mobile traffic is growing 66% per year, the mobile app market predicted to grow 270% to $189 billion by 2020 and the app stores see 140 billion downloads. Huge numbers.
IgenApps is a mobile app creator which needs 0 coding skills, is budget friendly, easy to use and it will help you have your own fully customized app in minutes. It's the number 1 app builder in the App Store and Google Play, having already more than 1,5 million registered users from 248 countries and 2 million downloads.
IgenApps is the future, literally. Check their website for all the details that will show you what you can achieve using this platform. As WordPress and Squarespace Democratized Web-Building, iGenApps is the solution to get in touch with your fans, customers, and followers directly from their phones. You don't need to hire expensive developers and to wait months to have your own professional app. Their patented wizard building process will guide you step-by-step to create it.
They are offering a free trial and the pricing is affordable for everybody. Their premium services include helping you publish the app to the Apple and Android stores for a small cost. Build a mobile app with iGenApps.

Have you ever dreamed of having a platform to quickly build online databases without hiring a team of web developers, spending lots of money and waiting for a couple of weeks or months? Kohezion is a great online database software that will quickly help you build your, fully customized online database, in no time and without having coding skills.
It is packed with cutting-edge security features and tons of options so you can quickly build a database for your projects. Kohezion is used to manage clients, leads, create reminders, create invoices and attach files and much more.
It's a complete solution, which can do pretty much everything for you. Come with an idea and the platform will help you build it. Check their website to understand all the platform can do for you.
The pricing starts from $50/User/YEAR and you have everything included. If needed, their team can build your app for a very reasonable price. Get in touch with them.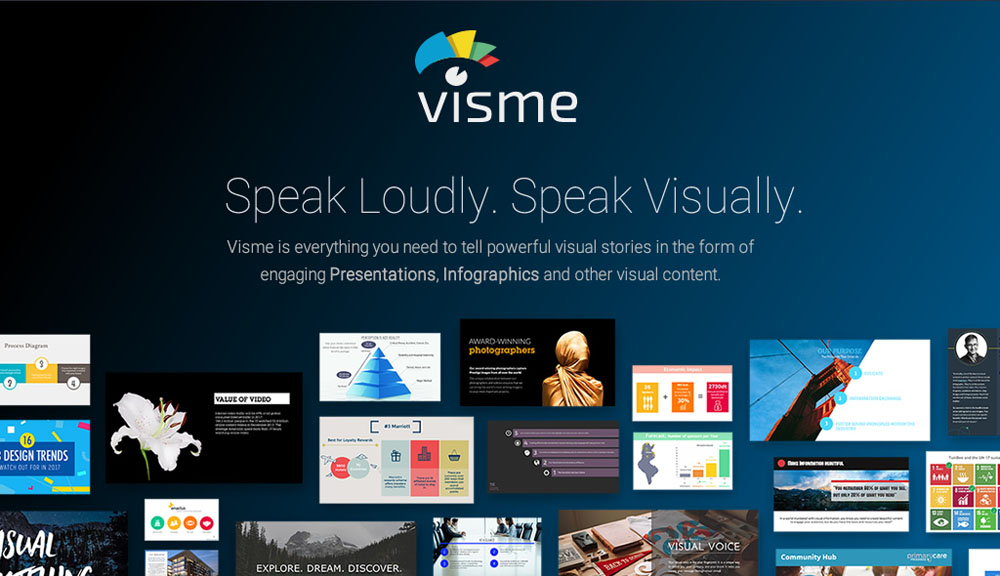 Visual communicators come in all shapes, skills, and sizes. But not all have the technical know-how to design the visual content they would need to speak to their audiences. Visme is the solution that will bridge the skills gap and allow any communicator to effectively deliver their message.
A presentation design software and visual creation tool rolled into one, Visme is accessible for anyone to use regardless of skill level but flexible enough for actual design professionals to use.
You can start with any pre-made template and add in your assets, or you can select from a custom layout and use items from the existing content blocks. The tool also allows you to integrate interactive content, such as videos, audio clips, maps, quizzes, polls, and surveys.
Publishing and sharing your work on social media or on websites is simple with Visme; you can also download your project when you're working offline as an image, PDF or HTML5 file. If you deem it necessary, you can password protect your files.
Visme is free for you to try for yourself. If you would like access to the tool's suite of added templates and layouts, paid plans are available starting at $10 a month. Having the full version also means having complete control of your brand, including uploading your own fonts.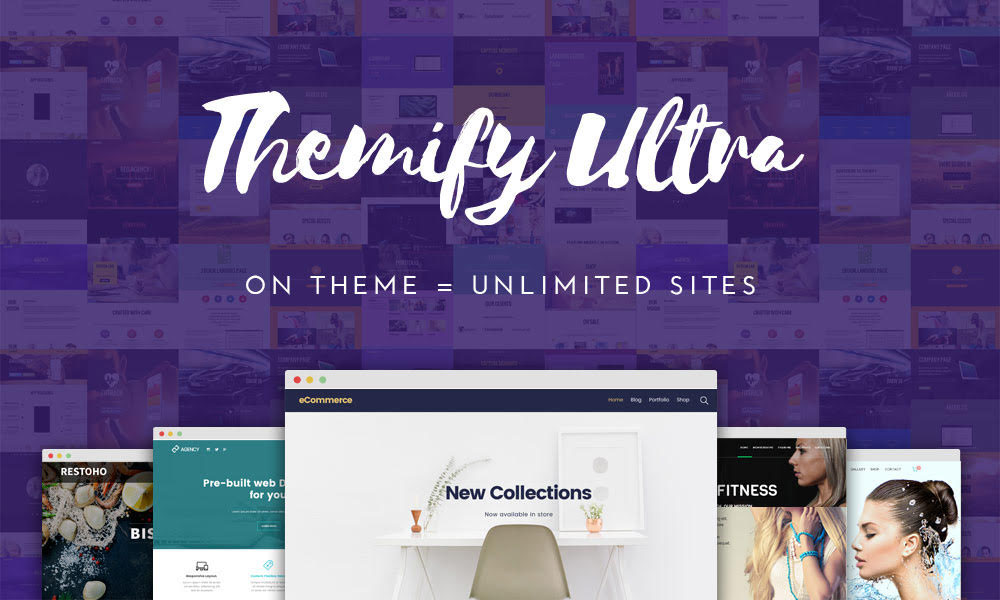 Ultra is among the most powerful WordPress themes having 60+ pre-designed, gorgeous layouts, 11 included add-ons that will greatly help you and last but not least, an excellent drag-and-drop editor that can be used to create unlimited websites from scratch or after selecting a layout. The price is $49 for the standard license and you have everything included.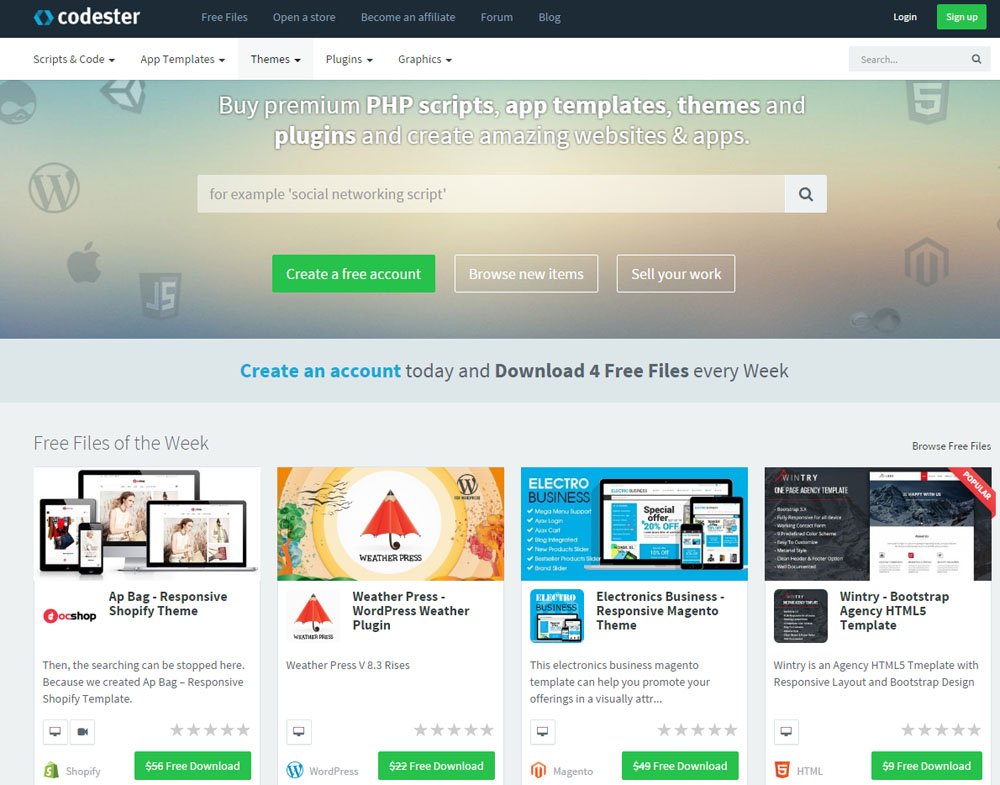 Codester is a fast-growing marketplace for web professionals where they can sell and buy everything related to web themes, apps, plugins, scripts, codes and much more. The WordPress community is keeping its eyes on this platform and should too. Also, check the "Flash sale" section where you can buy products with 50% discount for limited periods.
GrapeCity was founded in 1950 and since then, web developers and designers are loving their products. Since 1987 they are developing custom controls for Microsoft Visual Studio. Using their JavaScript solutions (SpreadJS and Wijmo) you can deliver high-performing web apps and websites faster. Check their website to see all the features they offer.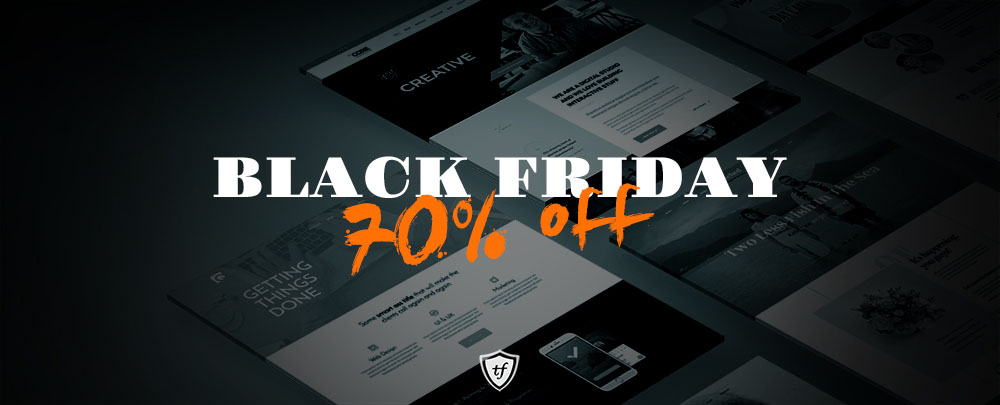 ThemeFuse is a highly reputed WordPress theme developer that has an impressive collection of launched themes. All of them are gorgeous, were designed with terrific attention to details and are packed with everything you may need. Check their portfolio and pick what you want. For $99/year, you can have access to all their themes which are more than 45. Use this code BLKFRY2017 and get 70% discount.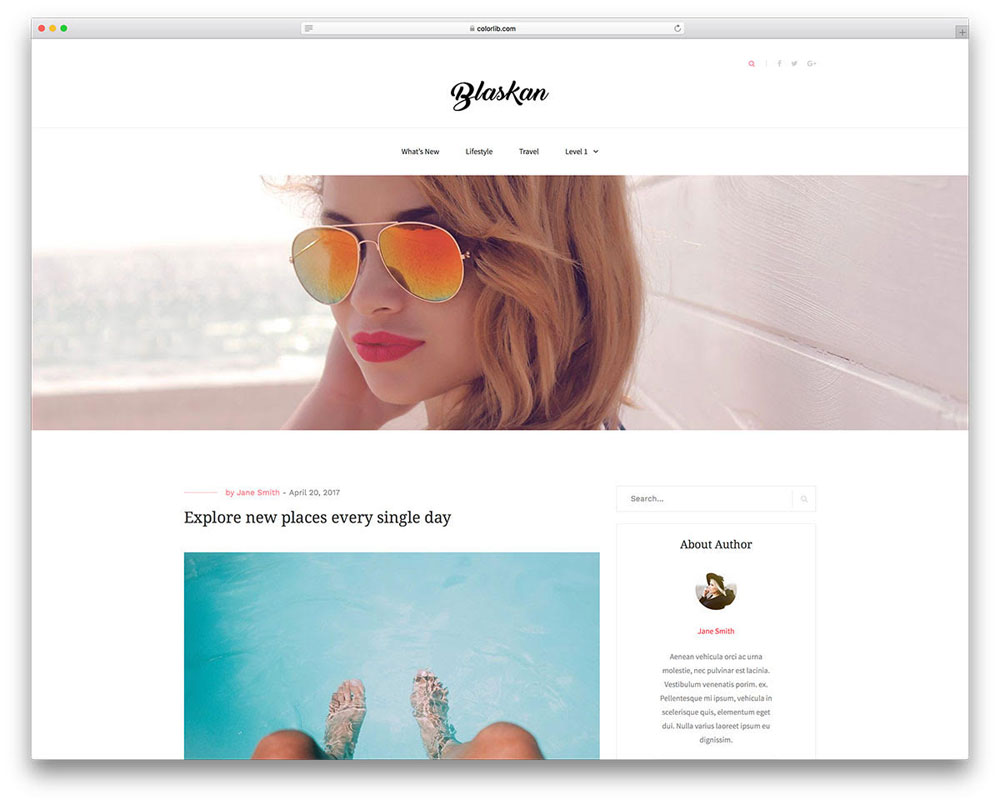 Colorlib launched a new WordPress, free to use theme named Blaskan, a very simple yet beautiful template well suited for food, fashion, personal, corporate or any other awesome blogs. On their page, you will find 3 video tutorials that will help you easily install and customize this theme to be a perfect fit for your project.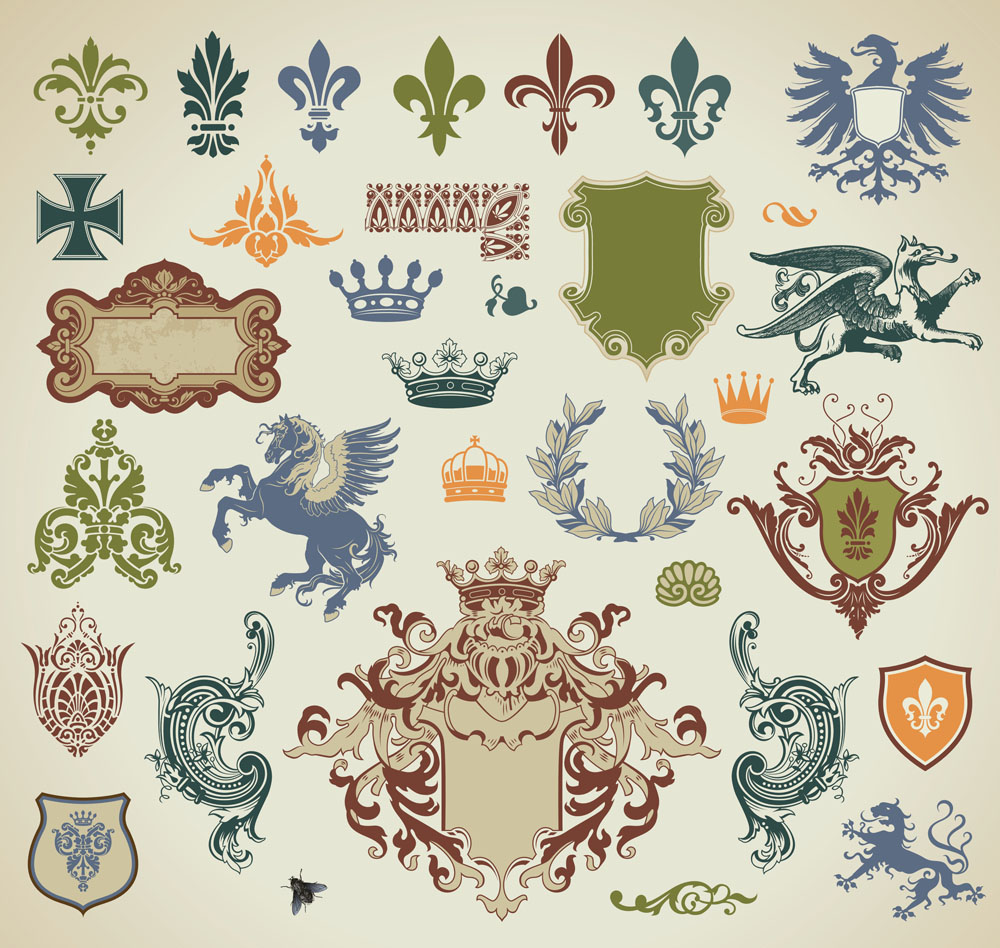 Web designers, developers and finally all web professionals are constantly looking to have the best images for their projects. VectorStock is a huge marketplace with almost 8 million images that can be resized to fit your needs. 160,000 images can be used for free, without spending any cent. Browse the website and pick what you need.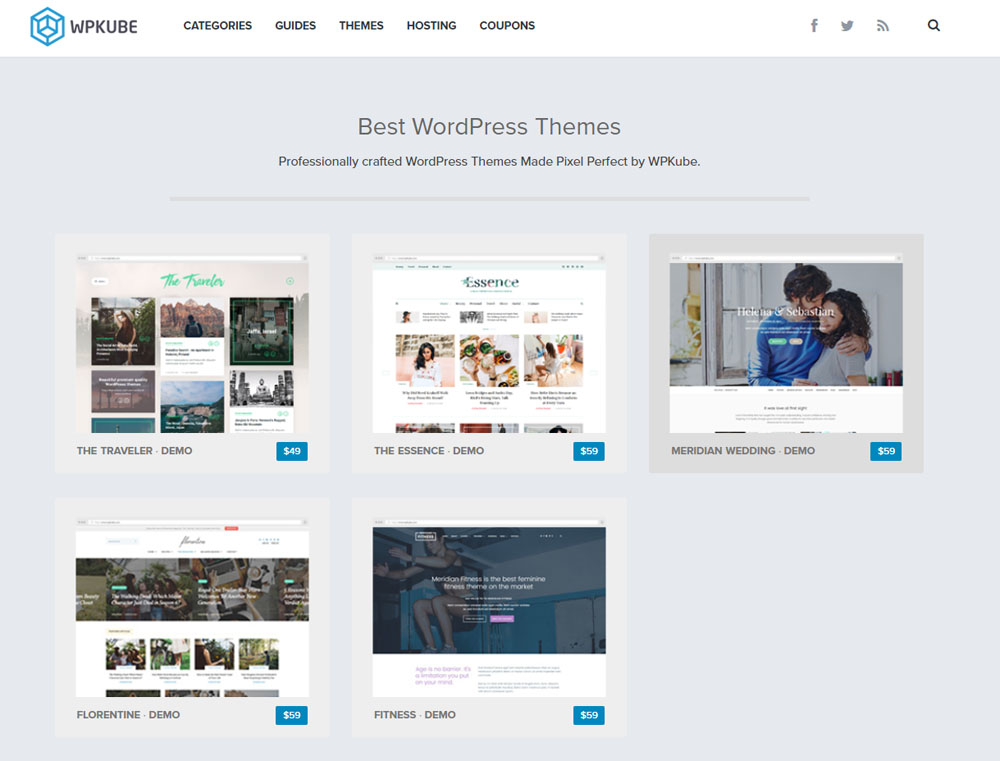 Wpkube is another WordPress theme developer which already launched 5 professional and gorgeous templates. On their website, you can find great resources for WordPress, such as hosting solutions, coupons, and guides. They managed to launch the most complete guide to launch a WordPress website, check it.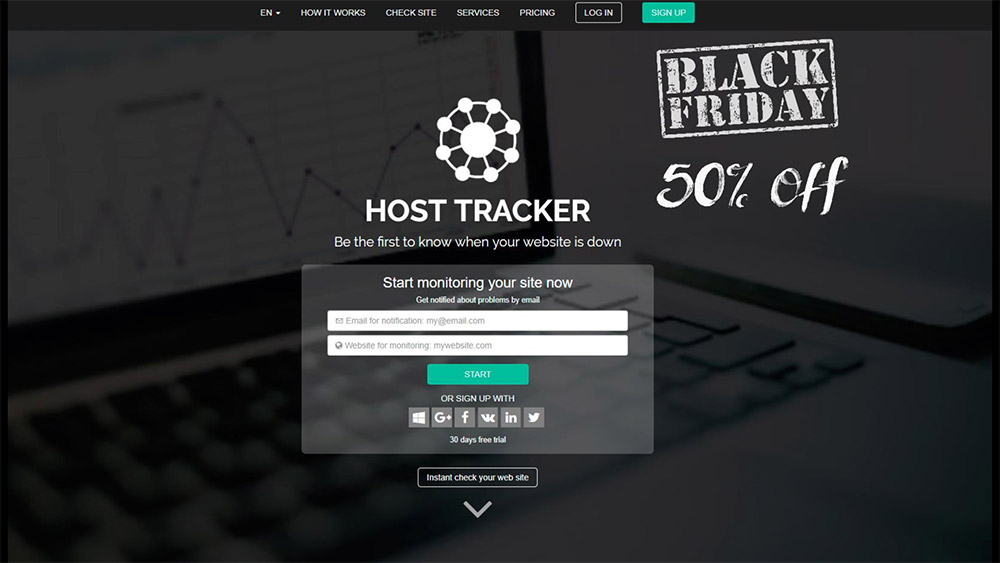 Host-Tracker is among the best website monitoring services on the market. You will get instant notifications regarding your website failures and something that is extremely cool and helpful is the new feature AdWords campaign automatic pausing and then reopening if any troubles with the site are detected. This will save you tons of money.
They are offering a 50% discount for new customers, get the offer.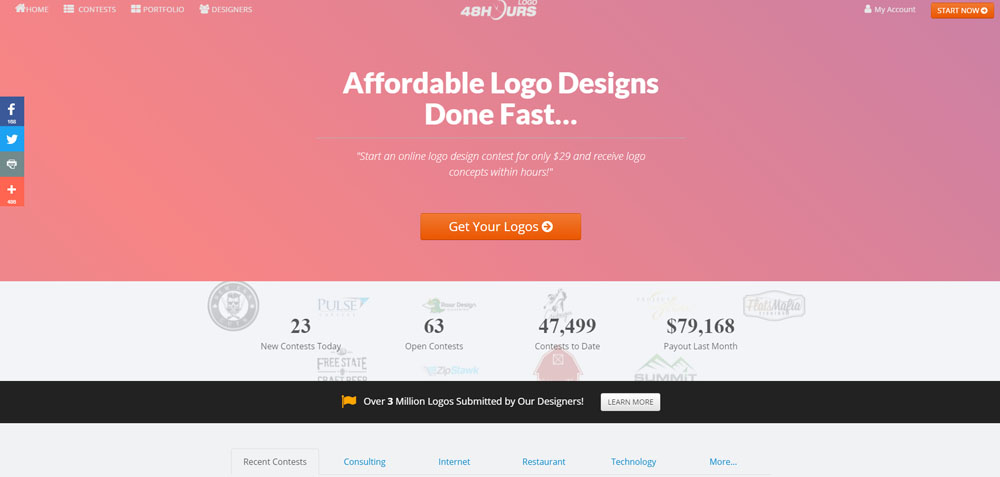 Looking for a great logo design and you don't want to spend a fortune? 48HoursLogo is a great logo platform where you can launch a contest with only $29 and web designers will compete to make the best design for you. The results are excellent, check them.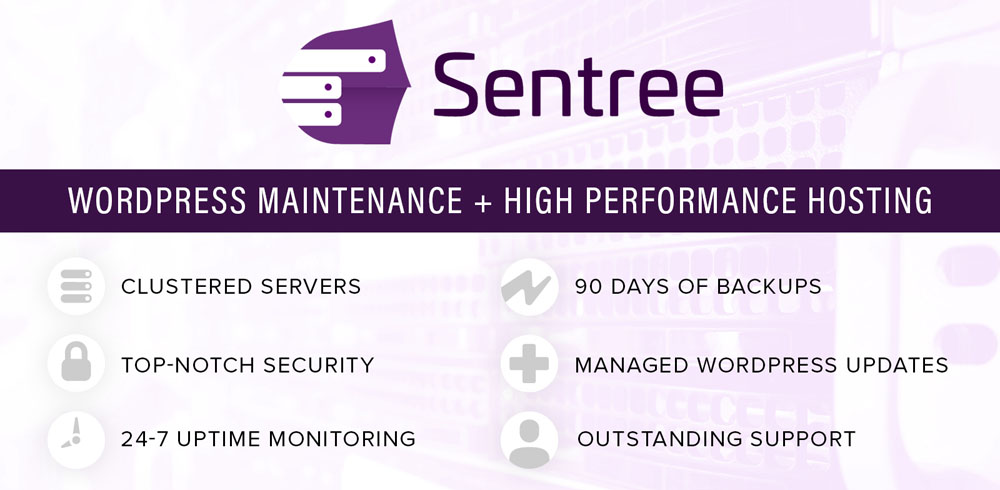 Sentree is an excellent hosting solution utilizing the latest technologies and techniques to improve secureity, reliability, and speed (while keeping prices at a minimum). You will benefit by having 24/7 monitoring and a platform engineered to support virtually unlimited growth. Your site can start out small and grow to support millions of visitors. The pricing starts at $35/month and if you will pay annually, you will get two months free.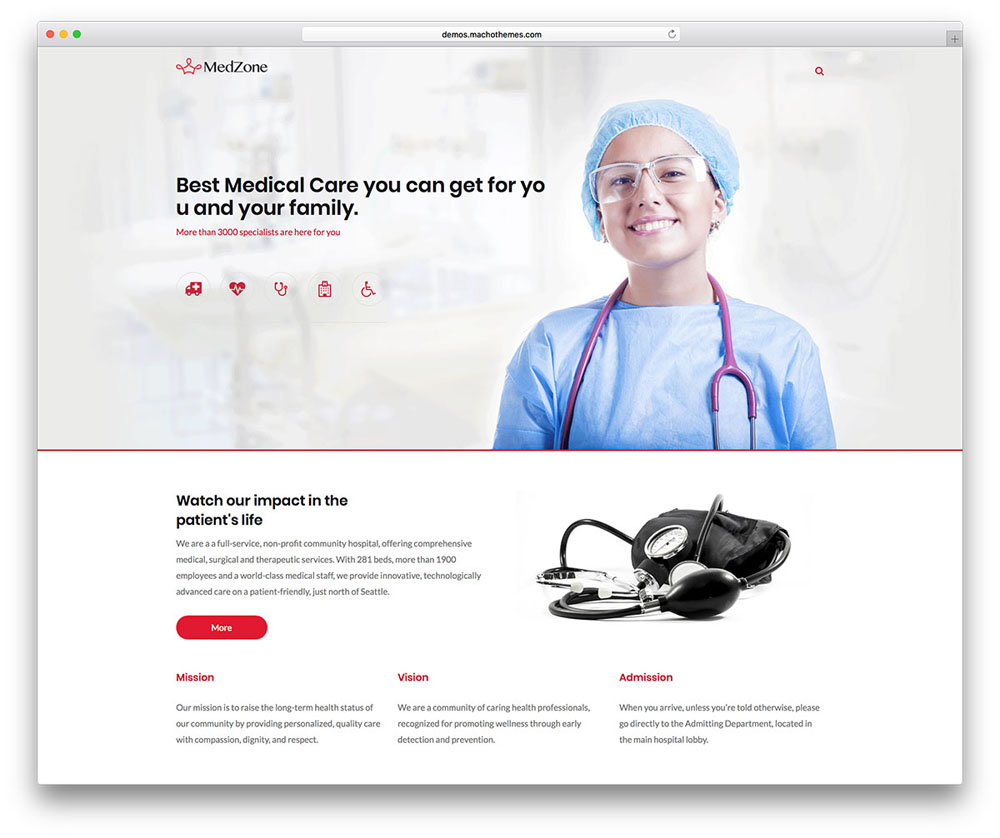 Medzone is a free to download and use medical WordPress theme which is flexible enough to be a perfect fit for doctors, dentists, health clinics, and other medical practices. It is extremely fast, SEO optimized, responsive and mobile friendly. Build your medical website with Medzone.

SuperbWebsiteBuilders is a top-notch solution for proficient web developers and newbies willing to unveil the secrets of web design and the benefits of using website builders. The major objective of the resource is to provide users with unbiased reviews and comparisons of quality website builders that enjoy the utmost popularity. The website also offers informative ratings of the top web building tools to simplify users' choice.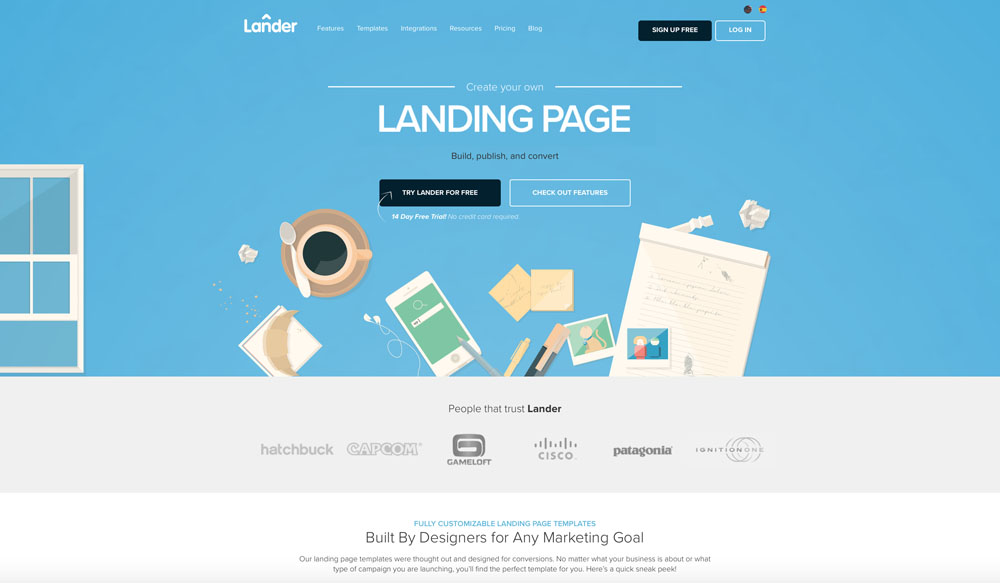 Landing pages are extremely important as great ones can boost your conversion a lot, helping your business and projects achieved the targeted results. Lander has plenty of landing pages themes and a built-in editor that will help you fully customize them. Pricing starts at $16/month – billed annually.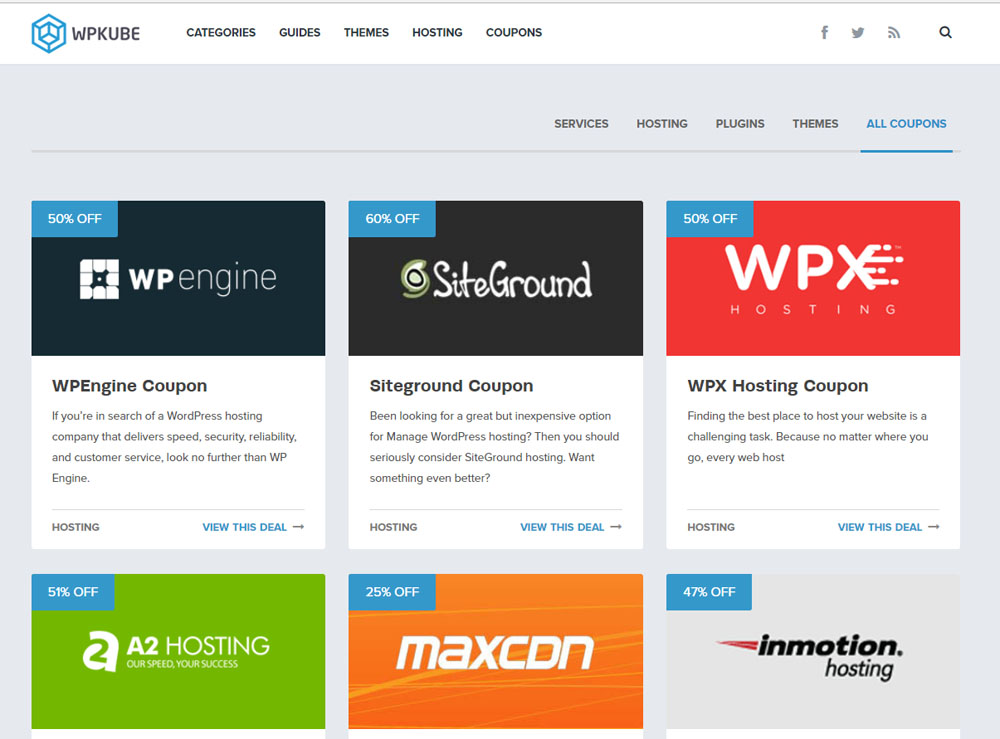 Wpkube is a new WordPress theme developer that already launched 5 gorgeous templates that are flexible, responsive, mobile-friendly and easy to customize. Check their portfolio and pick what is a perfect fit for your project. The pricing starts from $49/theme.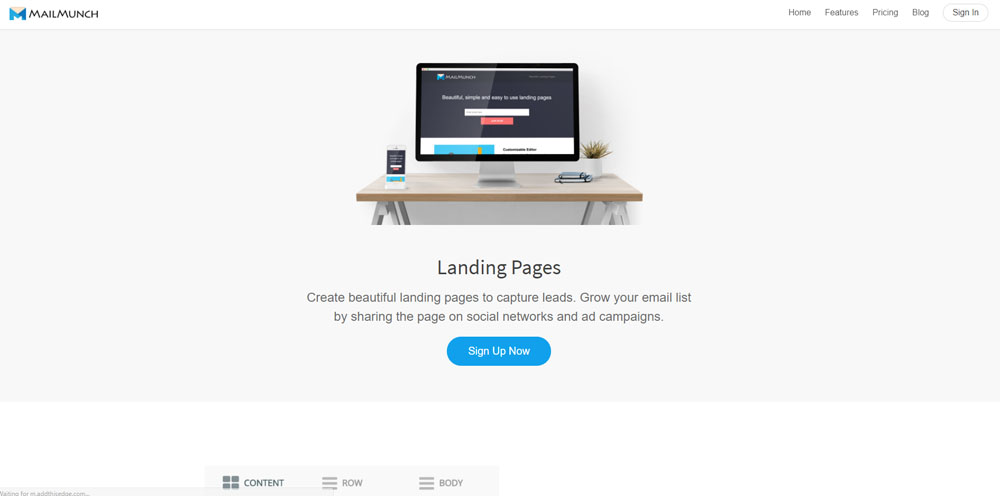 MailMunch is a high-performance and super-simple to use landing page software that will quickly help you boost your conversions. Use the built-in editor and design professional landing pages without needing coding skills. There is a free forever plan with basic features included the premium plans are starting from $15/month.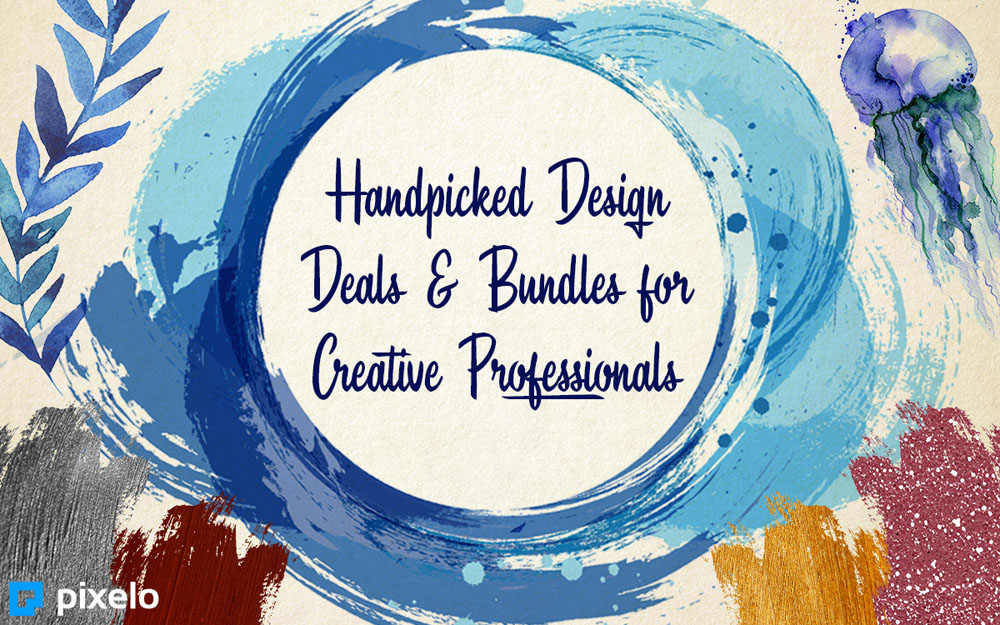 Pixelo is the perfect place for web designers, developers and all web professionals that are looking for the best deals on the internet. You will find awesome bundles and design deals that will save you tons of money and time. If you are looking for some great fonts to adorn your projects for the holiday season, grab the Fontelicious bundle for a whopping 99% discount. Check it.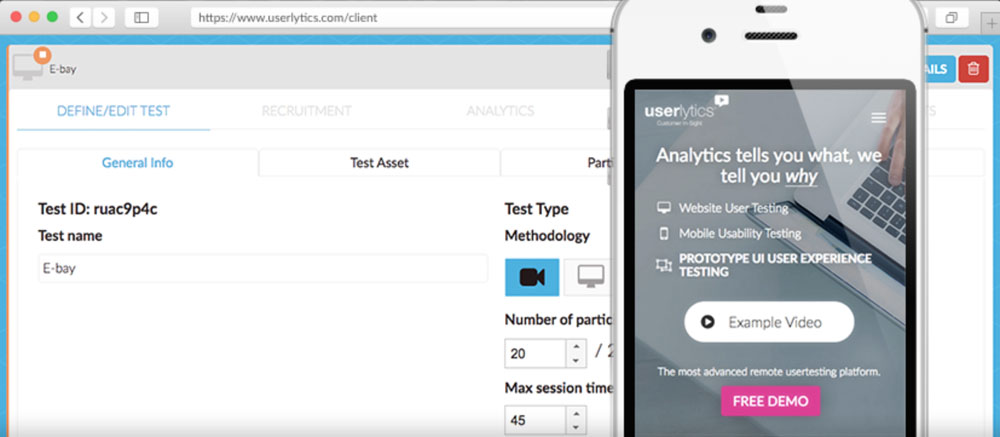 Userlytics can help you optimize your assets through its user testing platform for user experience testing, website usability testing and user testing of apps, websites and prototypes. Features include picture-in-picture task based videos, with usability testing branching logic. System Usability Scale (SUS), Time on Task, and Success/Fail metrics complement the qualitative recordings. Pricing starts at $49/participant.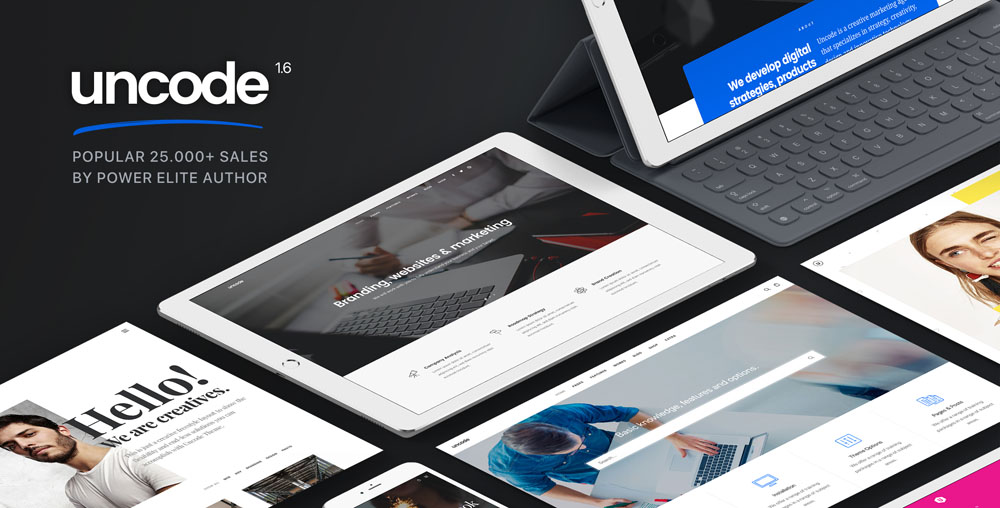 Uncode is an excellent, highly versatile WordPress theme, with almost 30,000 sales and that only on ThemeForest. Built with terrific attention to details, Uncode is fully responsive, mobile friendly and can be customized to fit any project in minutes. The price is $59 and it includes 6 months support.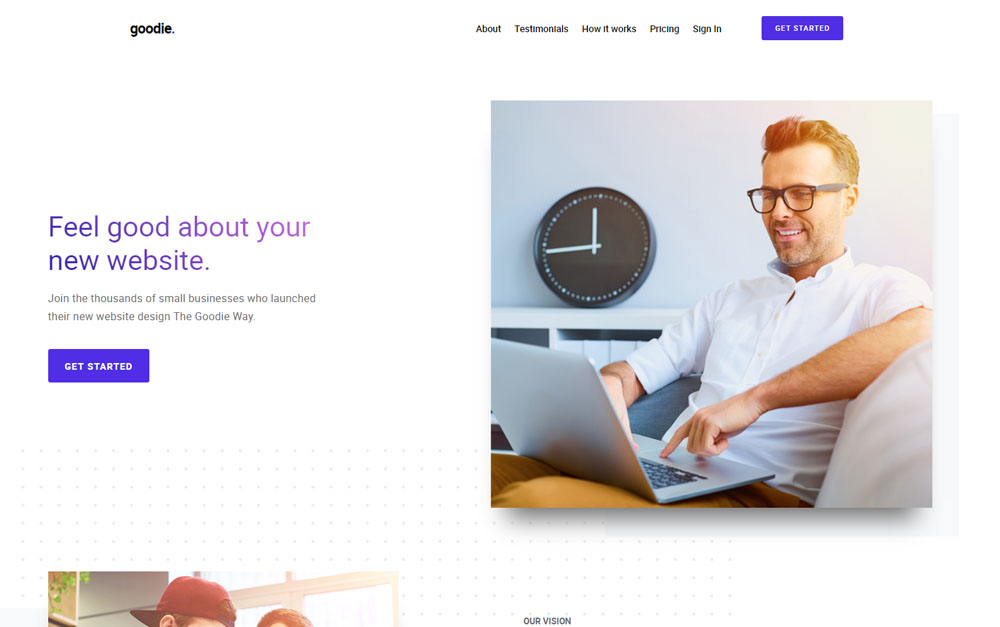 Goodie Website is a niche web development service made of professionals with more than 10 years' experience on the market, focusing to provide the highest levels of quality in building gorgeous websites for small businesses. They are asking for a fixed fee of $999/websites. Get in touch with them and discuss the details of your project.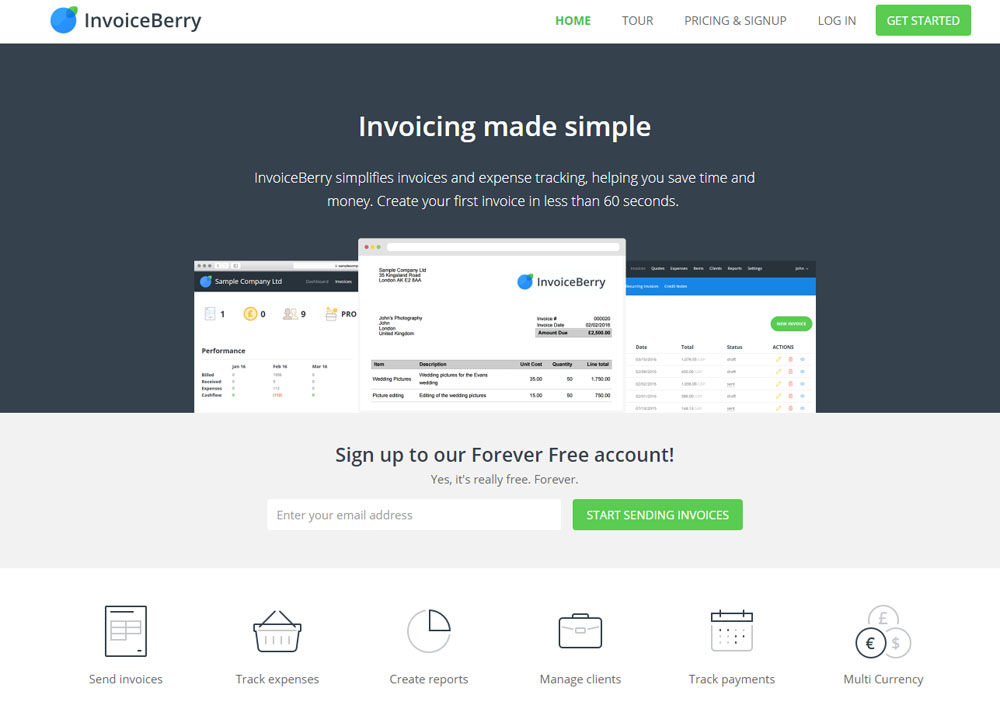 InvoiceBerry is a complete invoicing platform perfectly adapted to freelancers and to small and medium companies. Creating, fully customizing and sending the invoice takes less than 60 seconds and your customers will receive a professional invoice that will be your business card. It can be used also for tracking expenses, sending reports and much more. The have a free forever plan and the premium plans start from $15/month.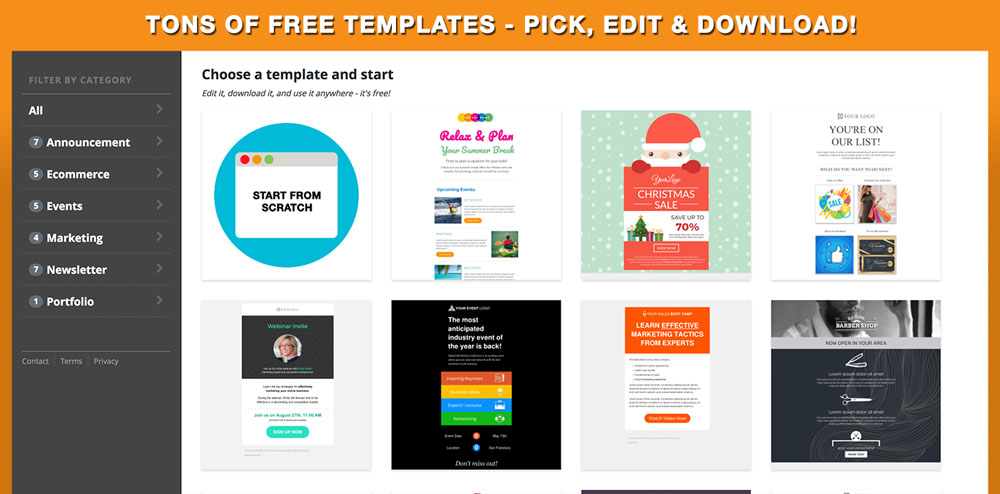 EmailMonster is an excellent email editor tool, having lots of free templates available and a powerful built-in editor that you can use to fully customize them. They are offering a free Black Friday email template.
Conclusions
Most of these solutions are offering free trials and free forever plans, which makes it very easy to test the tools and verify which ones are a perfect fit for your projects. Give them a try and come back with your impressions.