Startups are being launched every minute and most of them are having difficult times as obstacles appear daily. Most of these obstacles can be easily bypassed by having on your side the best web tools and services. You don't need to do everything alone and many times these solution can help you cut costs, save time and achieve better overall results.
In the below selection, you will find 25 web tools and services that are powering half of the online businesses or even more. The showcase is covering almost any need you may have – Logo design services, websites builders, conversions tools, WordPress themes, invoicing and much more.
Check it.
1. Tailor Brands - Design a Logo and Create Your Brand
If you need a quick and outstanding graphic design suite for your branding, Tailor Brands has you covered. The company uses AI and advanced machine learning algorithms to create unique logos that serve as the foundation for your branding efforts. Starting with a simple questionnaire to understand your preferences, Tailor Brands will scour its database of design options, color palettes, and logotypes to craft a logo that echoes your needs.
With your brand mark in hand, Tailor Brand also furnishes you with a full branding suite that will take your marketing efforts to the next level and help you gain exposure across all your channels. This includes a social media toolkit that begins with a weekly social media planner complete with a premade schedule and ready-to-upload posts.
You can add your own touches and modify the planner to fit your campaigns by creating new content with the social media post maker, and even boost your paid strategies with the Facebook ads creator. If you want to get into the holiday spirit, Tailor Brands' subscription incorporates seasonal logos to spruce up your social media accounts.
If upgrading the business side of your branding is a goal, Tailor Brands capably generates several related branded business materials that can quickly enhance your efforts. You can impress clients, vendors, and partners with branded letterheads, presentation templates, and business cards. Furthermore, the platform grants access to EPS files of your logo if printing fun swag for your audience is part of your strategy.
Tailor Brands offers two subscription models—their basic service starts at $2.99 per month, while their full branding suite is $10.99 monthly. Overall, if you're seeking a variety of design options, easy-to-use tools, and unique visuals for your branding efforts, Tailor Brands is worth exploring.
Price: Starting from $2.99 / month.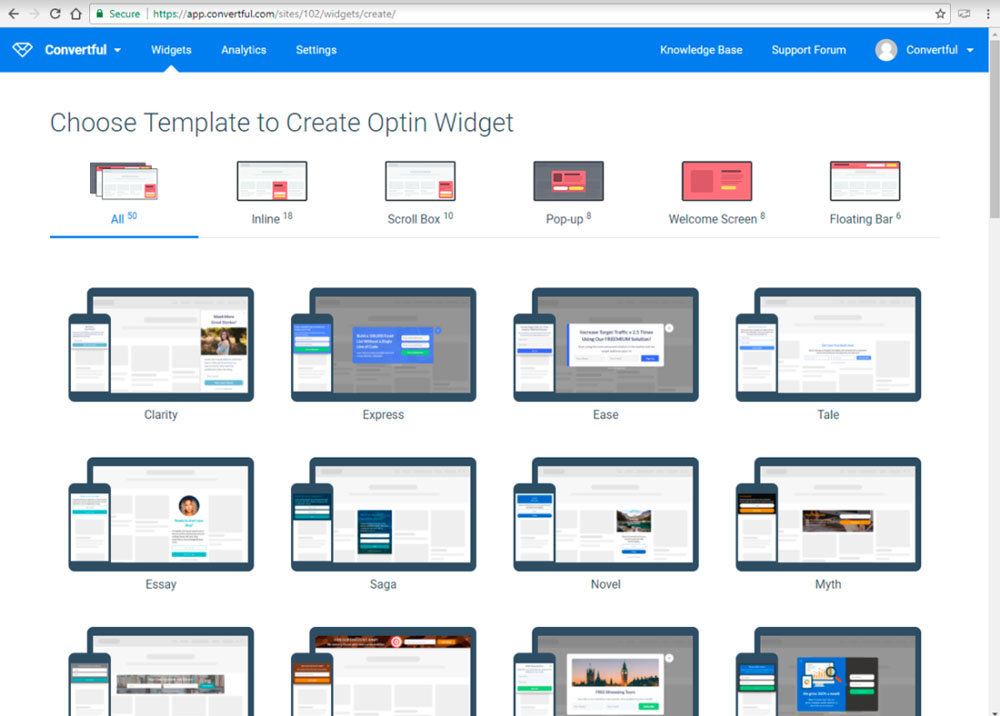 With Convertful you can easily convert visitors from all website platforms and all major email marketing software into leads and customers. Studies say that about 98% of the visitors leave the website without performing the target action and above 70% will never return. The numbers are huge and are increasing.
Using their built-in drag and drop builder and 50 beautiful themes, you can easily create responsive and mobile-friendly forms that convert. You don't need previous experience or coding skills.
Recommended by the famous Neil Patel as a great tool to convert, Convertful is packed with awesome features, including for the free plan.
Sign-up and start getting customers.
Price: $9 / month - Early Bird (Last Call) offer.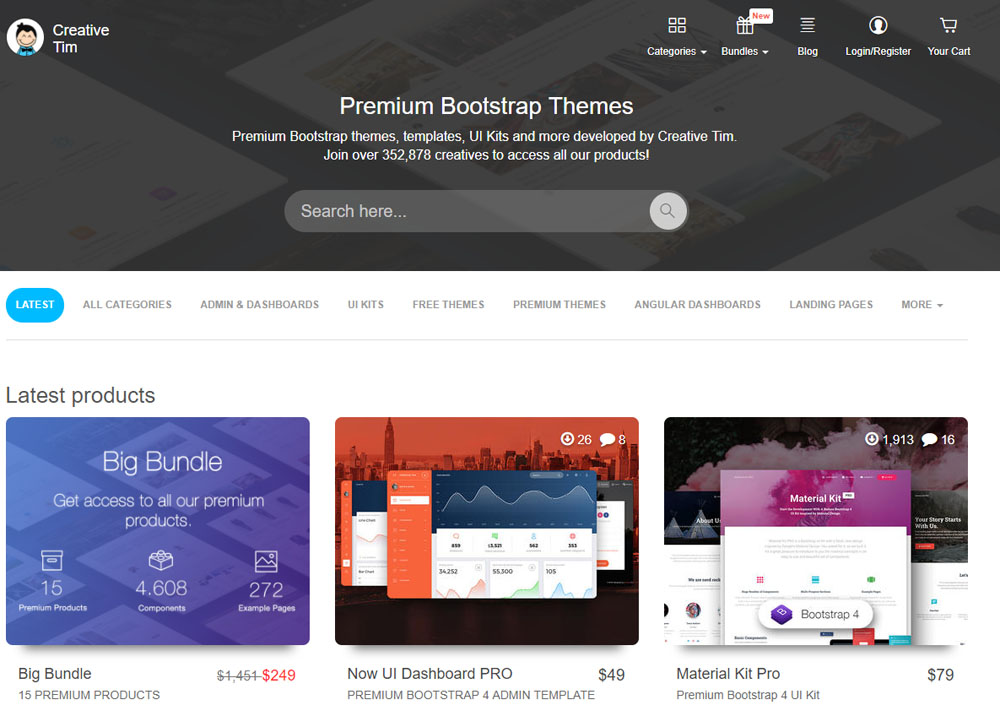 Web developers need longer days or solutions to have more time and be more efficient. The demand is huge and only the best will find success. Creative Tim can easily help you with the second part. They are developing brilliant Bootstrap 4, Vuejs, React and Angular based products that will help you save tons of time to create websites and web apps.
Their offers are divided into 3 big categories. You can find a nice collection of different paid templates and components(Admin, Dashboard, UI Kits, Angular Dashboards, Premium Templates and much more), free great stuff offered under the MIT license and 3 useful bundles that can help you big time. The Big Bundle has everything Creative Tim has to offer and it costs $249 for the personal license. The price is hugely discounted and it's probably the best deal you can find on the market.
Price: Depending on the product.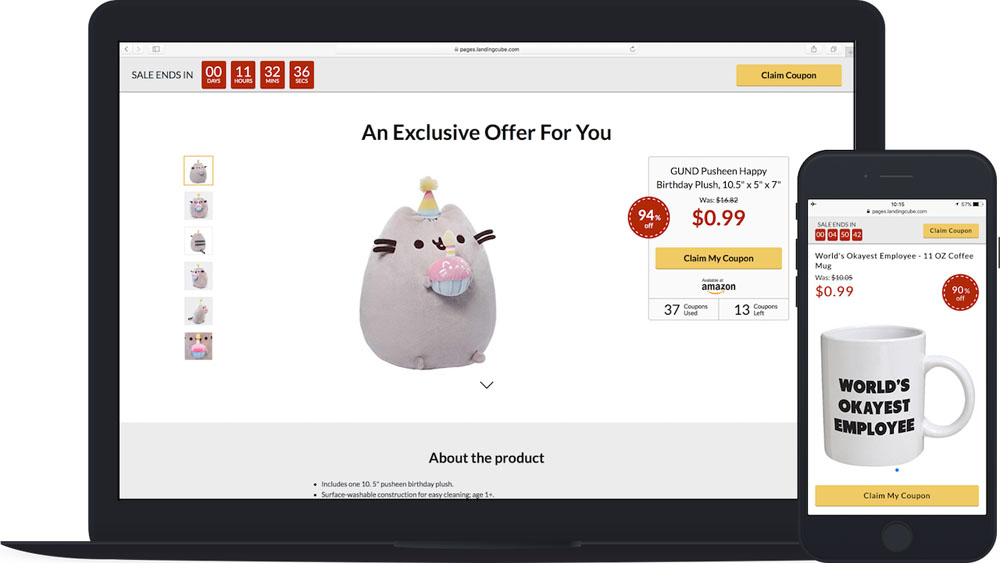 LandingCube is a highly reputed and professional solution to create Amazon landing pages that quickly convert. It takes less than 3 minutes to build a fully customized page with a video, branding options, product images, descriptions, 5-star reviews, and FAQ. There is no need to have any coding skills or previous experience, the process is easy and straightforward.
It is the best way to grow your Amazon sales while building a more resilient brand. Instead of being entirely at Amazon's mercy, external traffic lets you take back control and build a thriving business that will be around for the long-term.
Start a free trial of 14 days.
Price: From $19 / Month.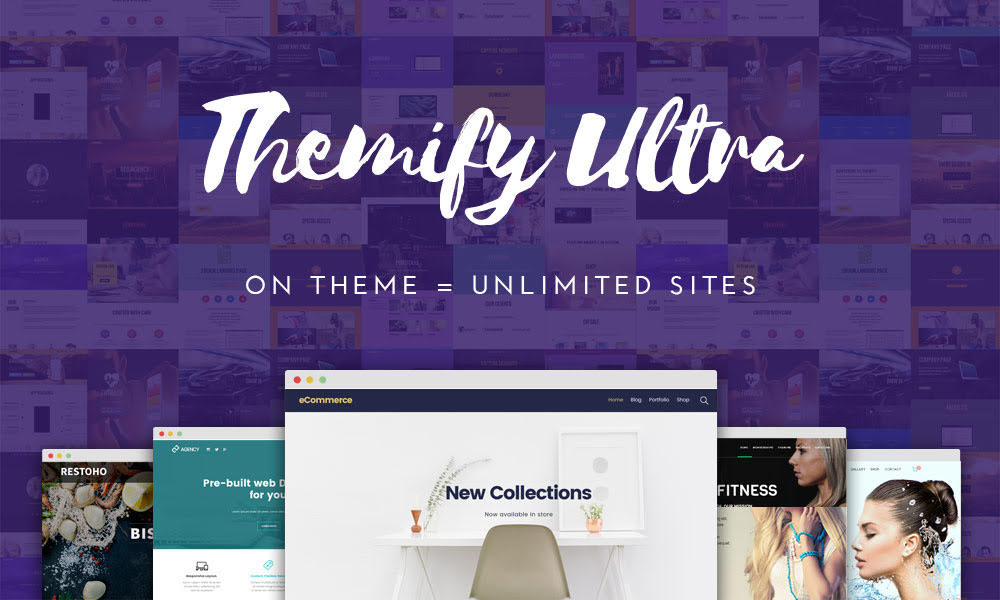 Ultra Theme is an excellent WordPress theme, pixel-perfect, loaded with 12 add-ons, more than 60 gorgeous predesigned layouts, a powerful drag and drop builder and much more. You can use Ultra Theme to build unlimited great looking websites, perfectly adapted to your needs.
Price: $49 – Standard license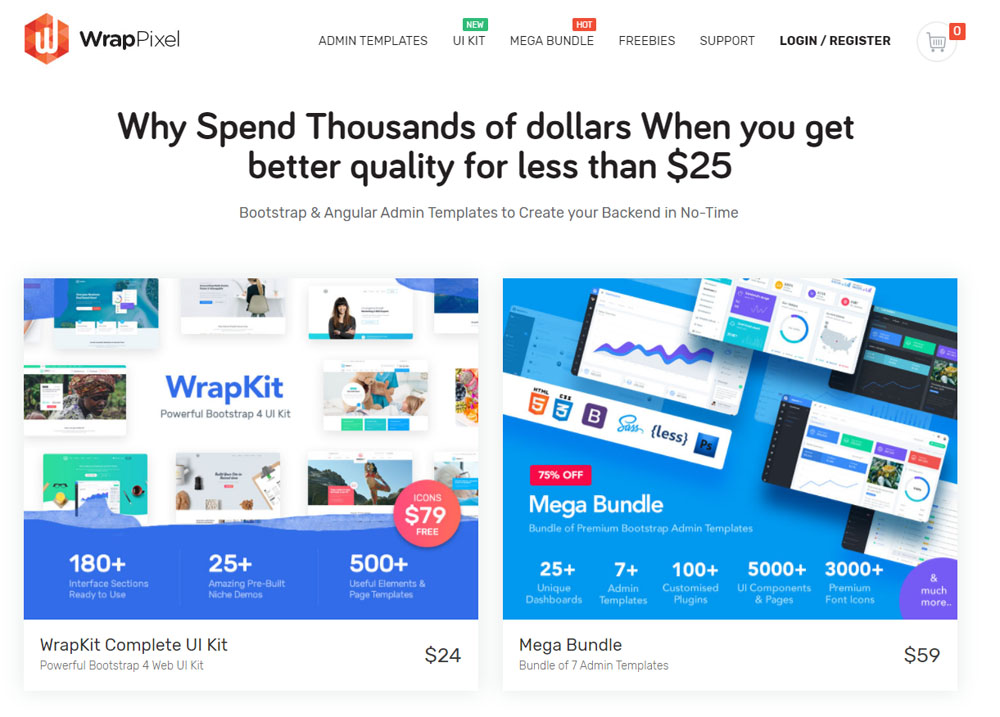 WrapPixel is very well known in the market for offering high-quality admin and HTML templates. All their themes have award-winning designs and are packed with everything your projects need. They are offering lifetime support for both free and premium templates.
Check their portfolio.
Price: Depending on the product.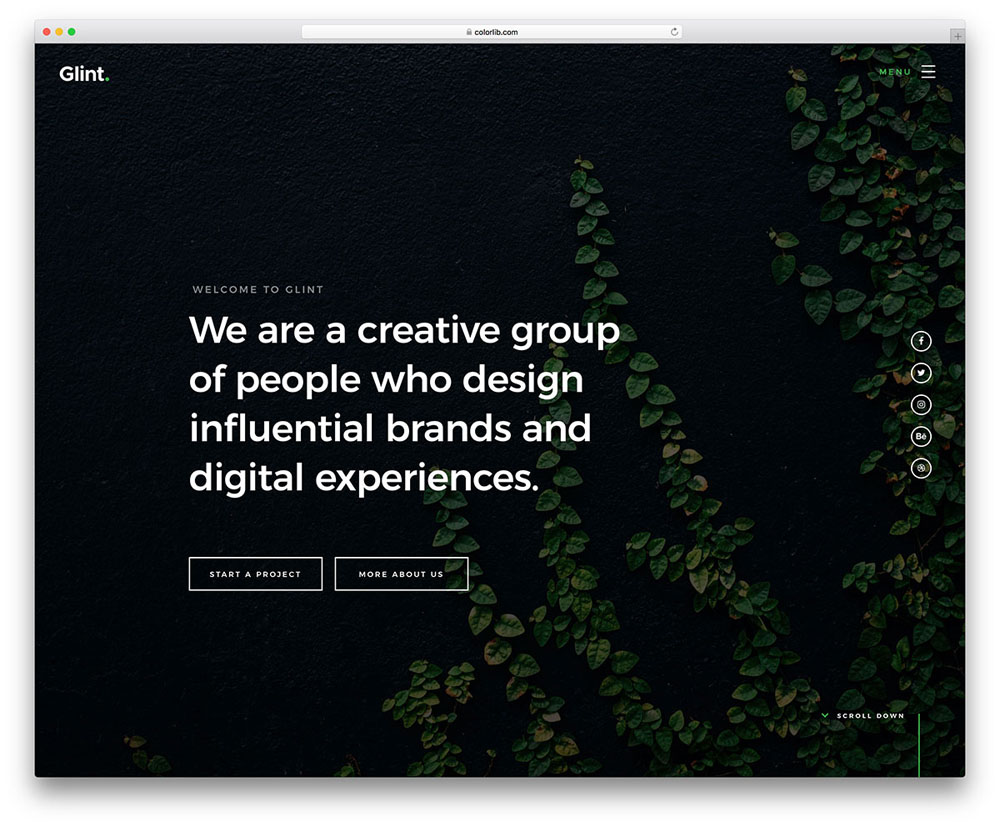 Glint is another great HTML template made by the powerful WordPress theme developer Colorlib. It's a gorgeous HTML template designed especially for designers, photographers, freelancers and any other creative profession.
Glint is having features that you can find only on premium HTML templates. Check it.
Price: Free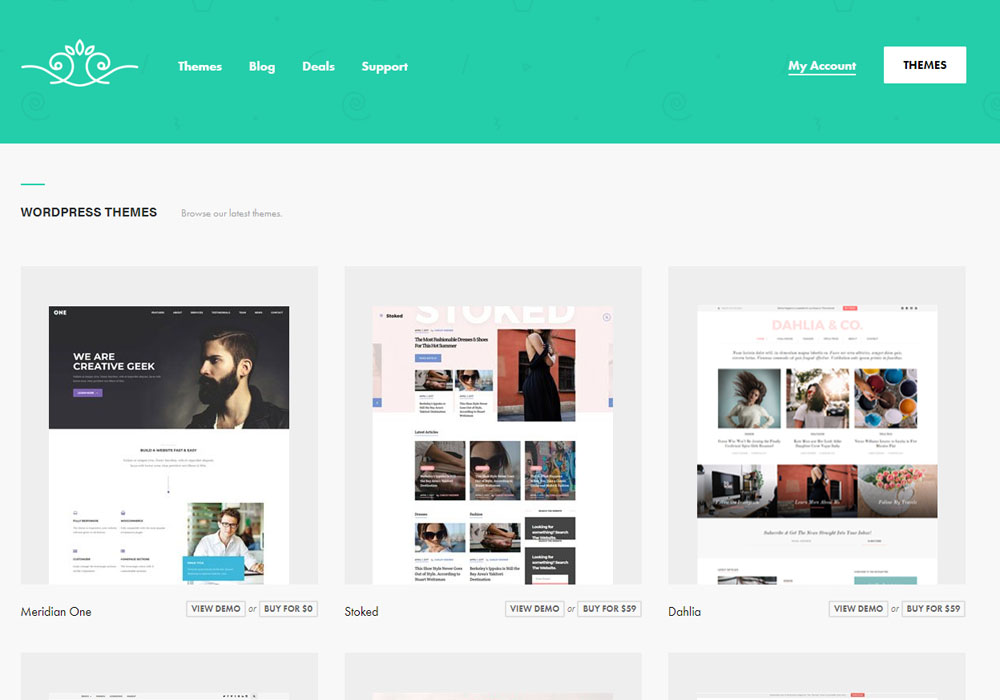 MeridianThemes is a pretty new WordPress theme developer which builds pixel-perfect themes, packed with features that you are normally finding only on the most expensive templates. Pick what you need and build your new website.
Price: Depending on the project.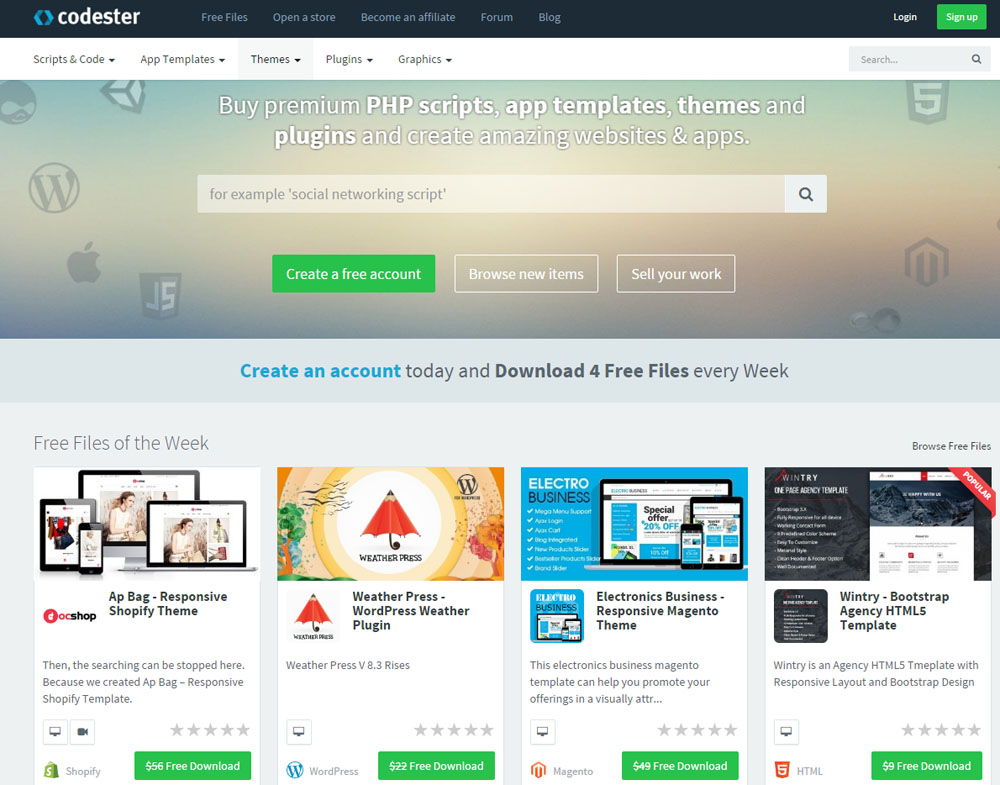 Codester is a complete, huge marketplace where you can buy and sell website themes, graphics, PHP scripts and codes, plugins and much more. They have even a special section where they are selling products for limited periods of time with 50% discount. Browse Codester and pick what you need.
Price: Depending on the product.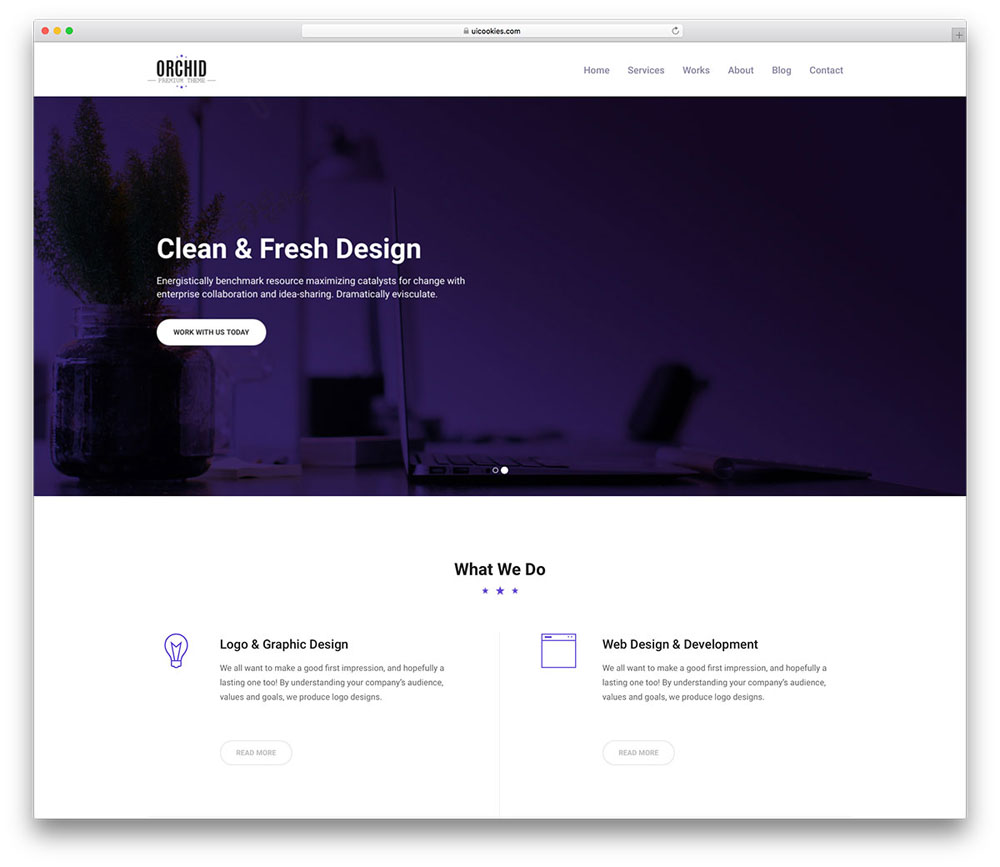 Orchid is a simple, free, yet very powerful and technologically sophisticated one page HTML5 business simple portfolio website template. The codebase of this free HTML5 business website template is secure, well-organized, and efficiently coded so that anyone having any level of HTML CSS coding can customize it, or programmer can turn Orchard into dynamic CMS like WordPress, Joomla, Magento, Drupal with ease.
Build a new website with Orchid.
Price: Free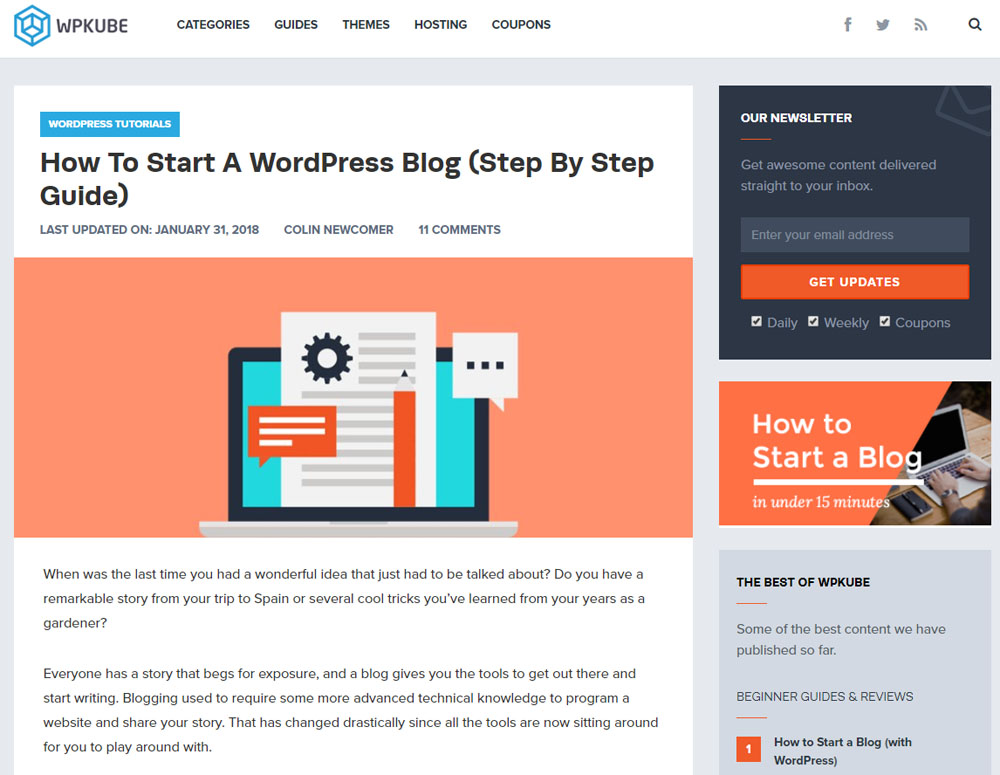 WPKube is very well known for their highly detailed guides and now they have built the best one for making a WordPress website from scratch. You will find important info about hosting, plugins, themes and everything you need.
Price: Free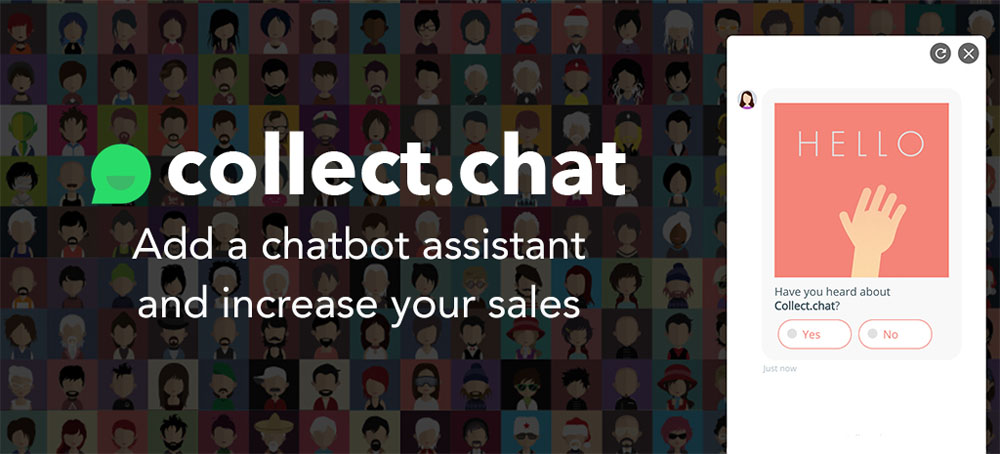 Collect.chat is a user-friendly chatbot builder tool that lets users create chatbots for websites as an alternative to static web forms and pop-ups. Now your sales representatives can take a rest, while users can be engaged using interactive chatbots. This tool lets you create chatbots within minutes and users require zero coding skills.
It's a great way to increase conversions and collect a lot of data from your website visitors.
Price: You can create the bot for free. Premium plans start with $14/month.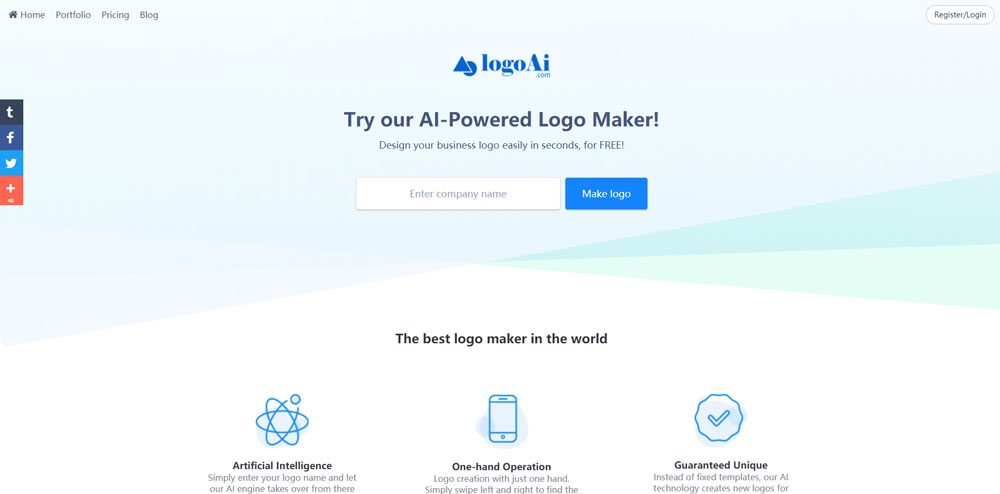 LogoAi is a new concept by which you simply enter your logo name and let our AI engine takes over from there. Instead of fixed templates, their powerful AI technology creates new logos for every single customer. The result is very good, try it.
Price: Starting from $29.
Sentree is using cutting-edge technology and all their platforms are engineered to support virtually unlimited growth. Your site can start out small, and grow to support millions of visitors. Keep in mind that all the plans include managed WordPress updates, clustered servers for speed and reliability, malware monitoring, and a full 90 days of backups.
Price: Starting from $35 / month.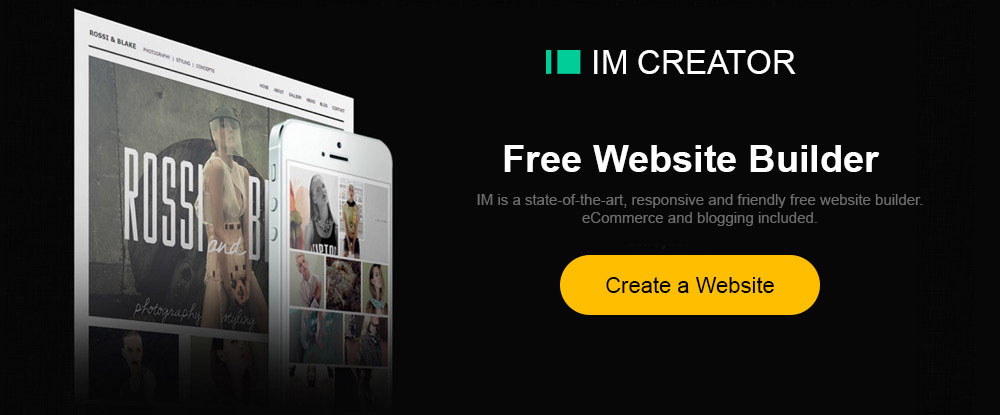 IM Creator is an easy-to-use website builder, which allows creating websites that feature excellent design and stunning performance. The system has a convenient WYSIWYG editor, dozens of responsive templates and design customization tools to build professional websites of different types. You can make use of the White Label solution the service offers to bring your business to the brand new level.
Price: Free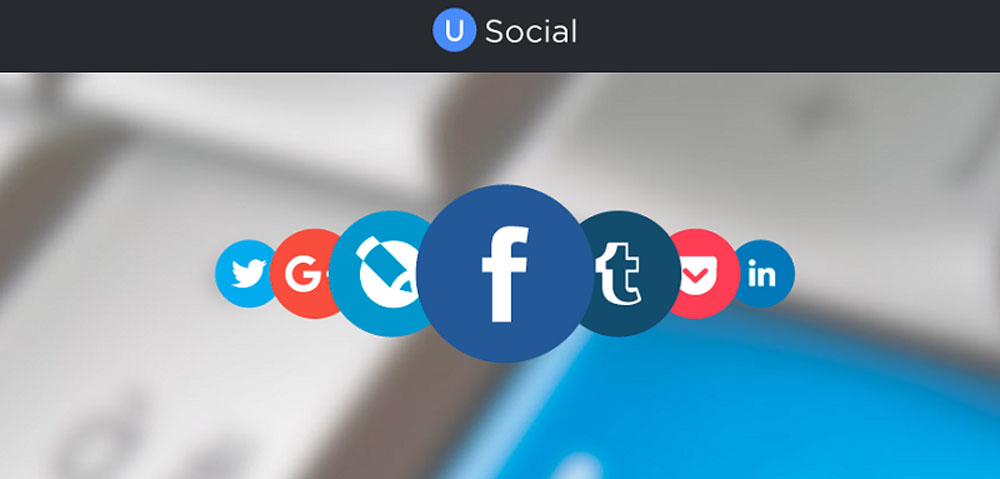 uSocial is an effective online tool for boosting user engagement and increasing website traffic through social networking buttons. The platform provides access to hundreds of designs for Like and Share buttons to display on your website. The addition of buttons, they offer a cool Social Locker feature that locks your most valuable website content behind a set of social buttons until the visitor shares or likes the page.
Price: Free.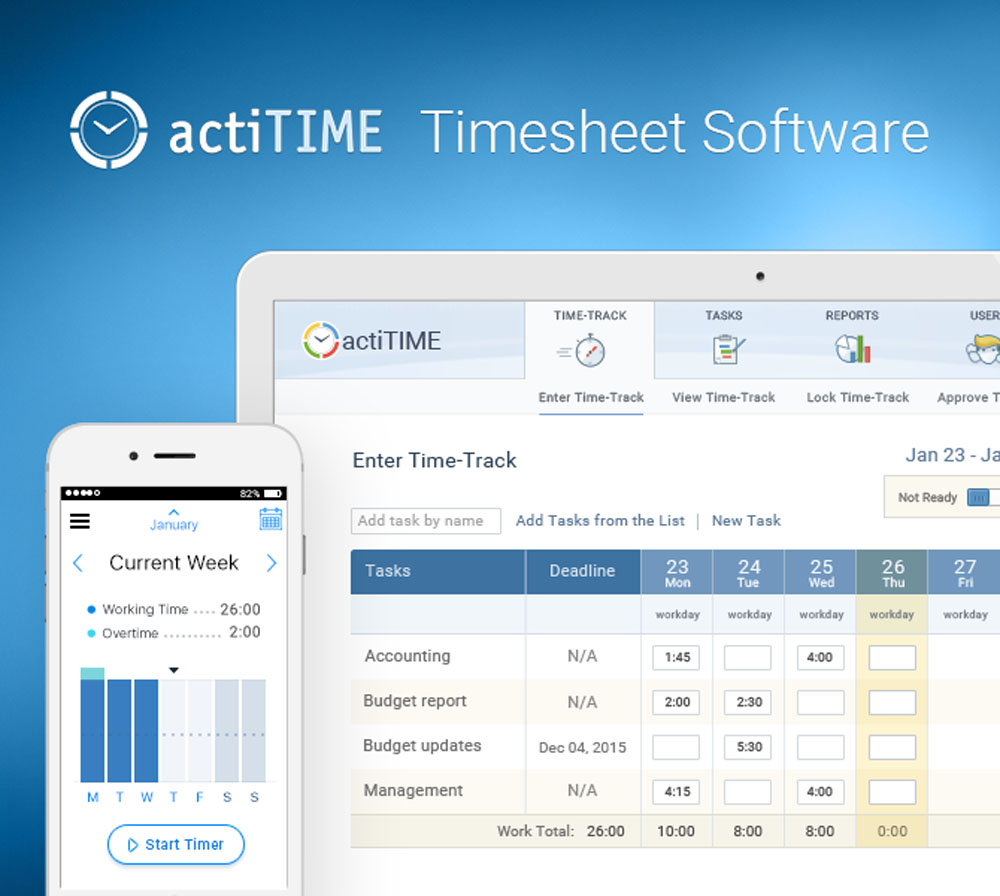 actiTIME is an online time tracker where you can easily track time, add comments, register leaves and much more at the desk or on the go. Using this web tool, you can manage the project scope better by tracking projects' delivery status and controlling costs. It is packed with tons of features and options, which can be turned On/Off to match your business needs. Check their website and start a free trial of 30 days.
Price: Starting from $40 / month.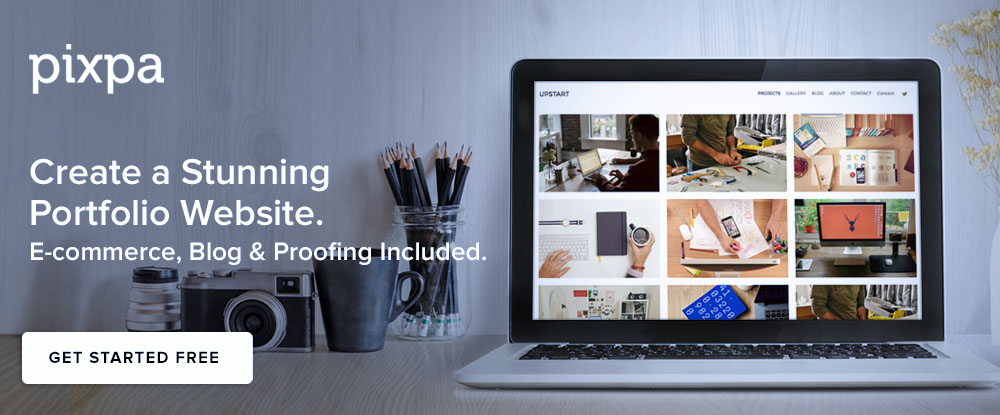 Pixpa is super-easy yet powerful DIY website builder designed for creative professionals. With 40+ beautiful, customizable and responsive themes and a clean and intuitive interface, Pixpa stands out from other website builders with in-built e-commerce, blogging and client proofing tools and its focus on simplicity, flexibility & powerful editing features.
Price: From $5 / month.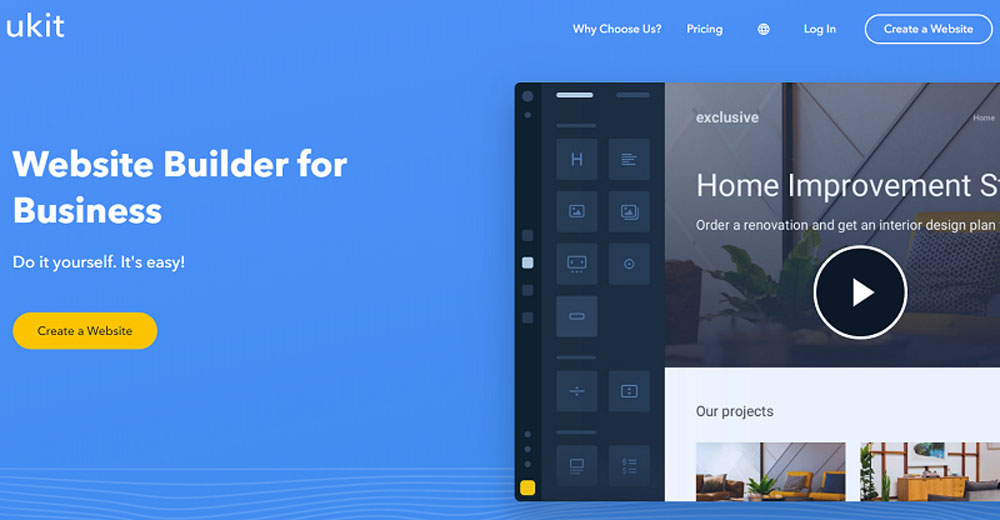 uKit is a drag-and-drop website builder with tons of attractive, mobile-friendly designs. It comes with a powerful editor which allows creating websites in the visual mode without worrying about coding. You can easily build anything from a simple one-page website to a professional online shop in minutes. What's great here is that features are easy to understand for beginners, yet pros can dive more deeply to customize every element.
Price: Starting from $4 / month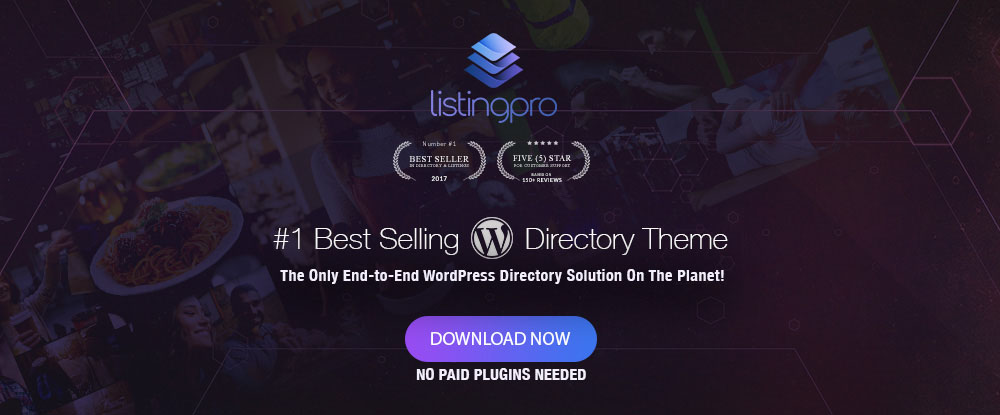 ListingPro is the bestselling Directory Theme on the market, packed with tons of features and options. Everything is included and you don't need any additionally paid plugins. All you need is there and you can easily build your business.
Price: $69 – Standard license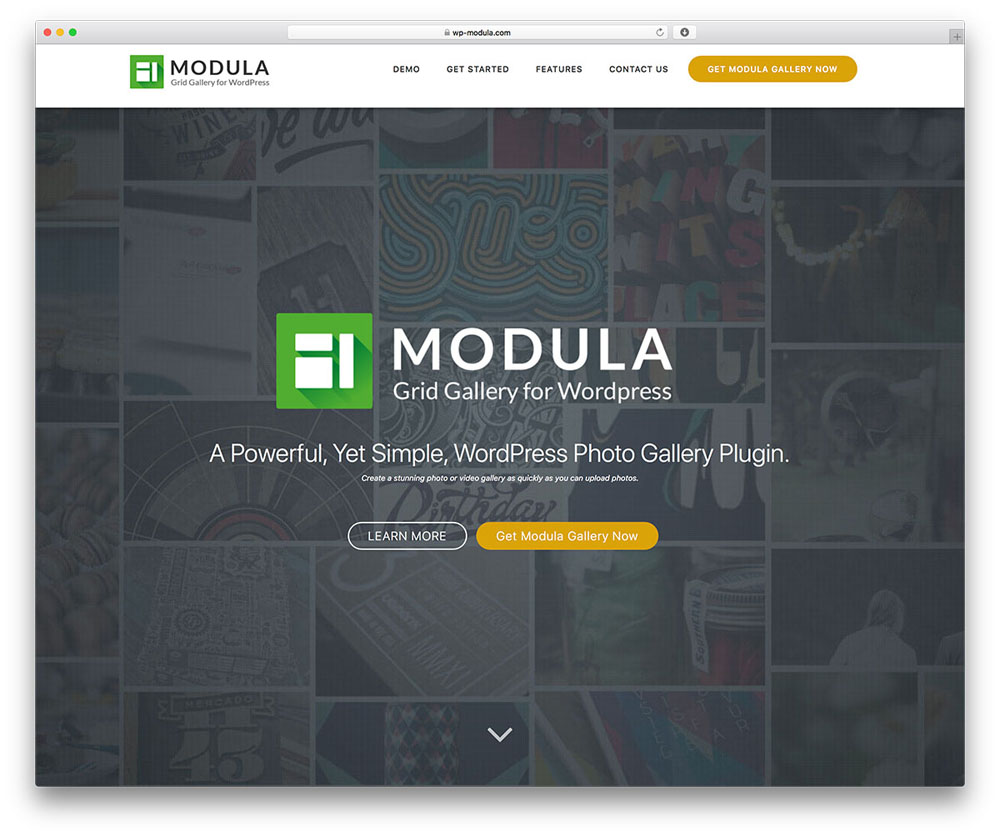 Modula is a professional WordPress photo and image gallery plugin that makes it easy for users of all levels to build beautiful grid galleries. Modula's unique grid system ensures your gallery avoids the boring square look found in many other plugins. Just give Modula a size and a list of images and it does all the work for you.
Price: Starting from 19 euro/month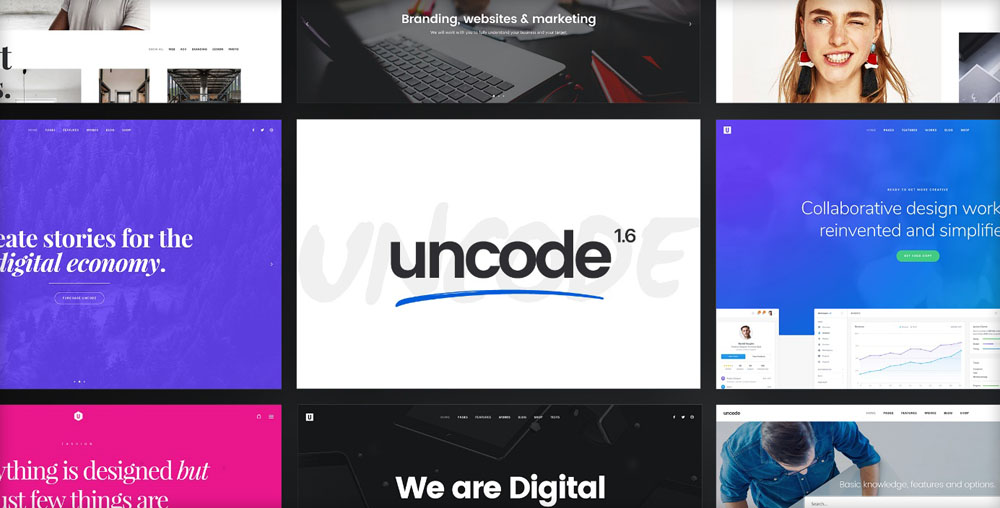 Uncode is a pixel-perfect creative multiuse WordPress Theme designed with terrific attention to details and performances. Each concept can be easily imported. Start with any of these layouts or create your own.
Try it. Price: $59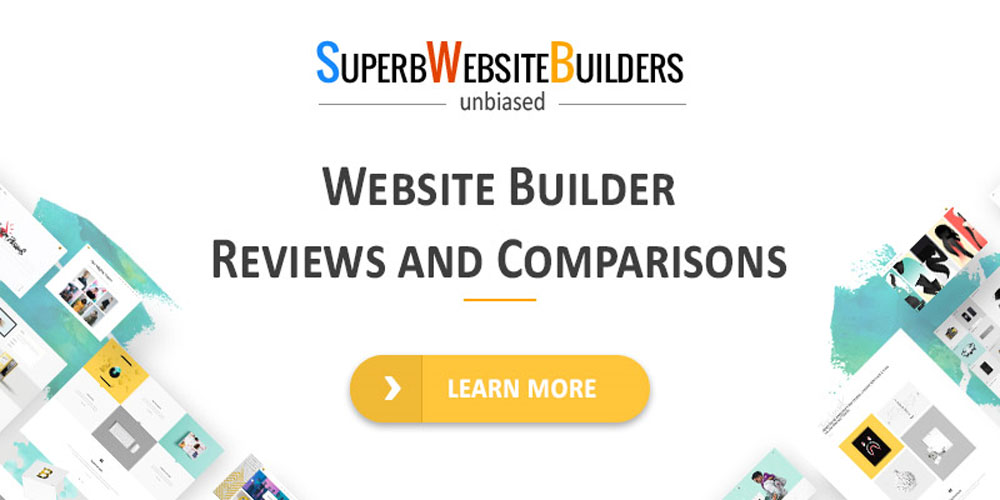 SuperbWebsiteBuilders is an authority niche blog that was created with a major purpose in mind - to help users build different types of websites with ease and convenience. The owner of the website and its editor-in-chief is Howard Steele - a web developer and online marketing specialist with years of niche expertise. He provides professional tips and recommendations on lots of issues concerning website creation.
Price: Free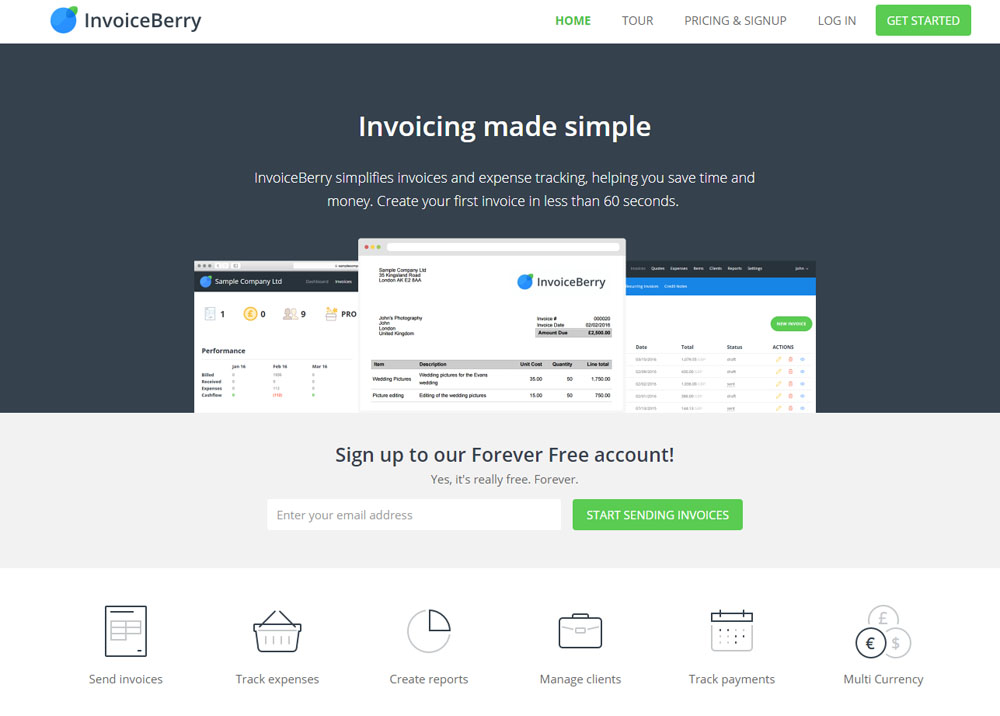 InvoiceBerry is a super-simple yet very effective online invoicing for small businesses and freelancers. Send fully customized invoices in less than 60 seconds, track expenses and keep track of customer payments.
It is packed with many features and useful options, check their website and register for the free account.
Price: Free account and the premium plans start from $14 / month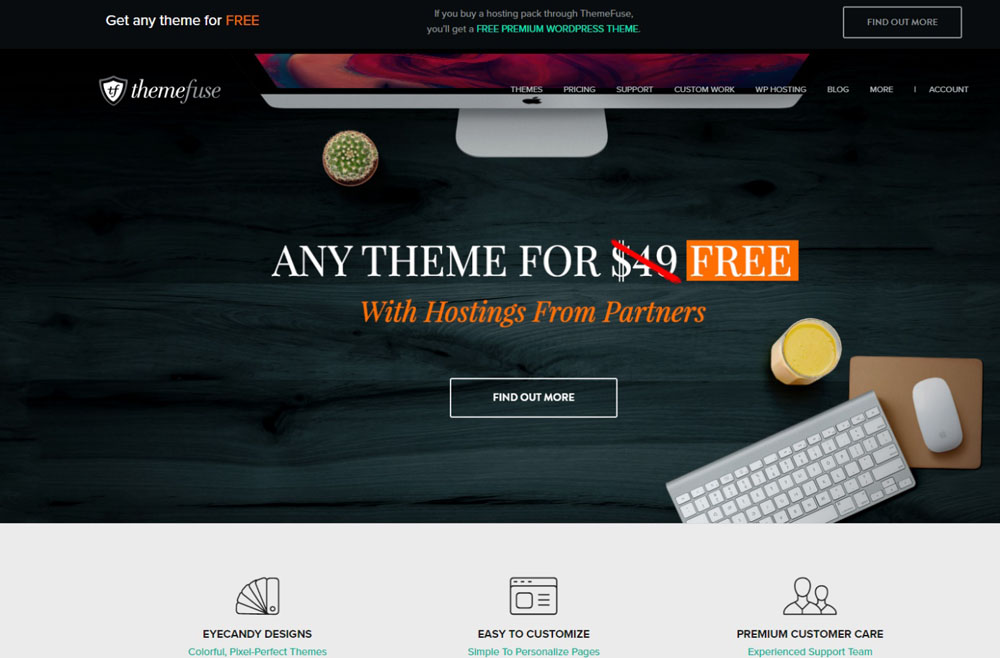 ThemeFuse is an excellent WordPress theme developer that made more than 45 pixel-perfect templates. All of them are fully responsive, looking great on any device and can easily be customized for any kind of project.
Check their portfolio and start a new website.
Price: Depending on the product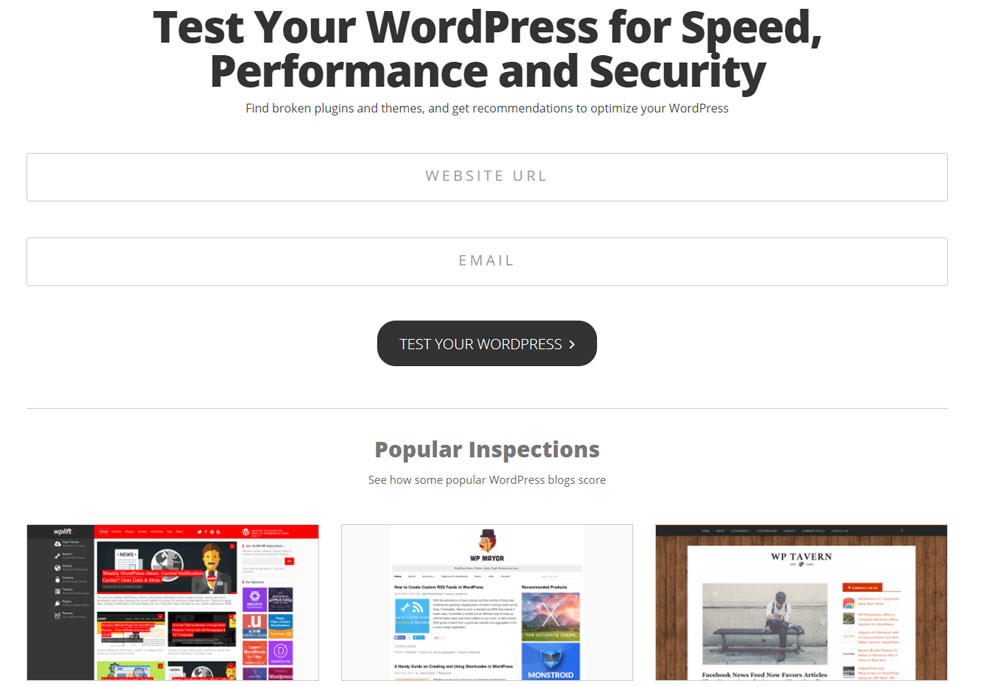 Building a WordPress website is not complicated but we need to pay attention to several things and sometimes errors appear. WordPress Inspector can quickly test your WordPress website for speed, performance and security issues.
Price: Free