If your blog is educational, and you would like to run a course right on your WordPress website, you may need to run an LMS (Learning Management System) plugin on your WordPress site. An LMS is a software that makes it easy for you to administer, document, report, and track educational material. If you install an LMS plugin on your WordPress, you will be able to administer a course on your website similar to what you would see on eLearning platforms like Udemy. Your students simply need to log into the LMS to take your course.
Education is a multibillion-dollar industry. If you feel like you have content that others would benefit from, you should seriously consider selling a course.
Point to note: When it comes to delivering content on WordPress, you should know that you have two ways you can do so. You can opt for a membership plugin or an LMS plugin. Once you decide that you want to start selling content through courses on your WordPress, leverage writing services like essayservice.com to offer your students the best material possible.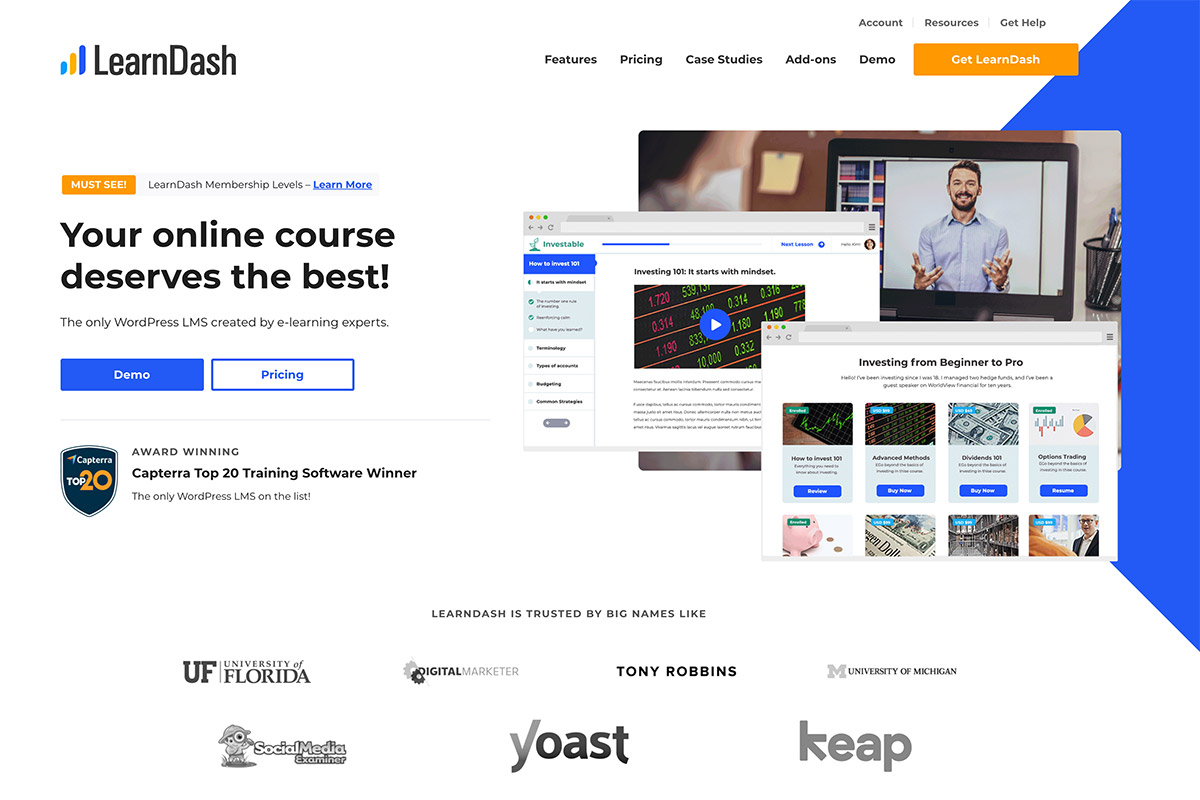 LearnDash will make creating and running your courses very easy for you. Creating the class, whether from old or new content, is effortless with their drag-and-drop course builder. Test how well your students have understood your courses by testing them with quizzes. There are eight different ways you can set questions so you can easily decide that some quizzes are multiple-choice, while more intense topics have questions where students fill in the blanks.
Sometimes, you want the content released piecewise, so your students don't get ahead of themselves. Other times, you are okay with your students learning at their own pace and will release the course in its entirety. Whatever your choice, you can do it with LearnDash. Grading will be effortless with their automated grade books, and your students will get their certificates after completing the course successfully as the plugin will create them using the design you uploaded.
The icing on the cake is that LearnDash has a 'Focus Mode' which will help your students to stay focused on your course and avoid distractions. For all the features it offers, it is not hard to understand why they are at the top of this list.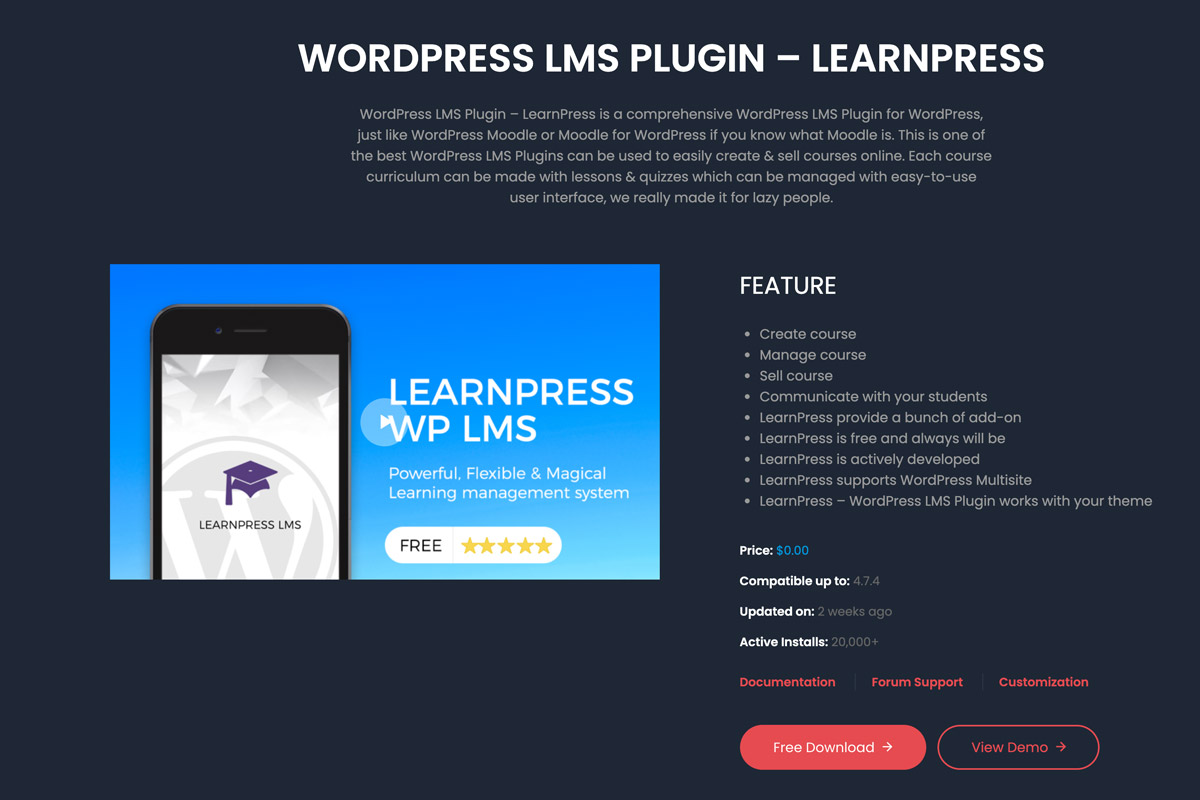 Are you looking for a free but functional WordPress LMS plugin? Try LearnPress. It has most of the features you would find in a regular LMS plugin. You can choose to add extra add-ons and extensions to make it even more functional. Using LearnPress's setup wizard, setting up your course will be a breeze. If you have several websites that use LearnPress, you can easily import or export classes to and from your new website. You will find some of the features from LearnDash on LearnPress. For example, you can set the system to give access to new topics/courses after a set prerequisite (drip content), set quizzes, and do your grading with this plugin.
Additionally, your students can add courses to their wish lists and review your courses. If you are keen on selling educational material to your clients, LearnPress is an excellent tool to add to your arsenal.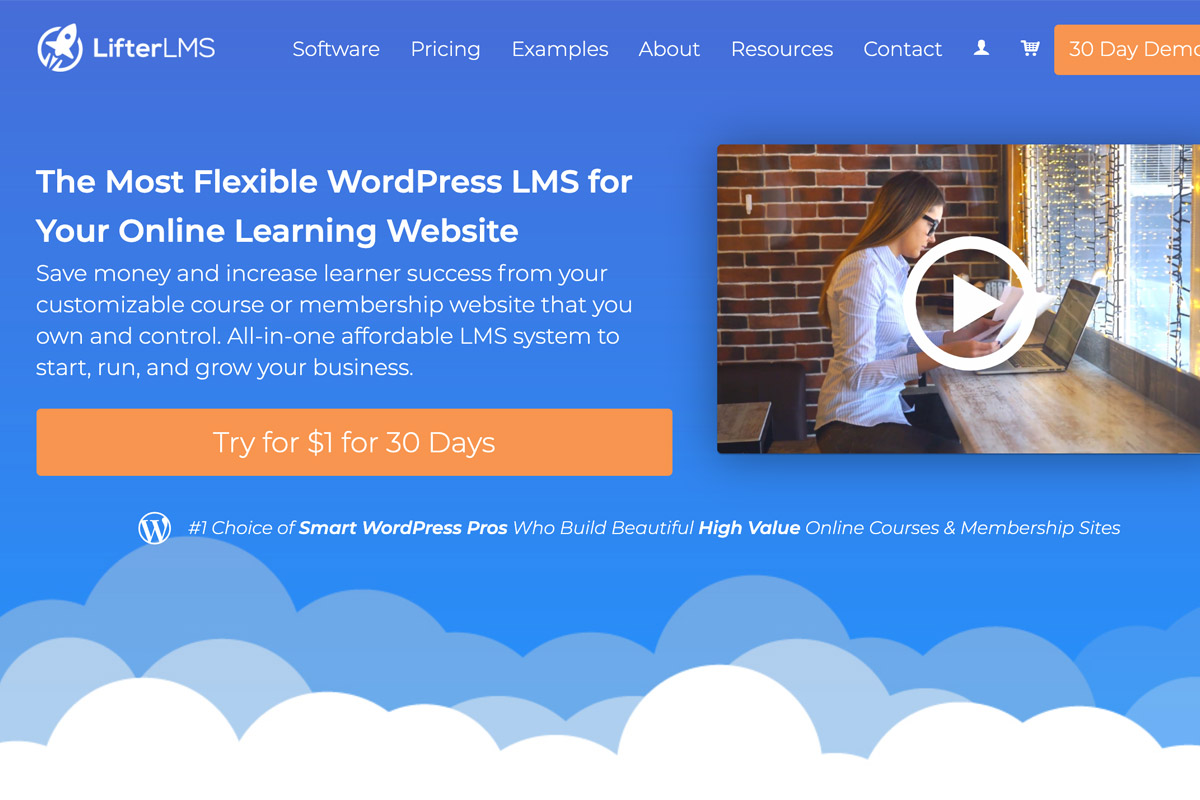 LifterLMS may appear as the third LMS plugin on this list but don't be fooled into thinking that it's any less effective than the two other LMS plugins. Just like the other two plugins, it will make the process of creating and selling content hassle-free for you. You will get most of the same features you got on the other LMS plugins. For example, you can get the drip content feature and tier your course. It has the option of including multimedia lessons, for example, by using audio, video, pictures, and texts to make the course more appealing to your students.
LifterLMS makes learning easy and enjoyable for your students in several ways. For starters, your students get a dashboard where they can get an overview of their progress so far. You can make some content downloadable for your students so that they can work on your course even when they are offline. You can also use discussion areas to interact with your students to enhance the learning experience for them.
For some of the features, though, you may have to merge it with some extensions. For example, you can combine it with eCommerce plugins and connect it to your affiliate marketing plan or an email marketing service. Additionally, extensions can help you introduce some payment methods to make paying for your course more convenient for your students.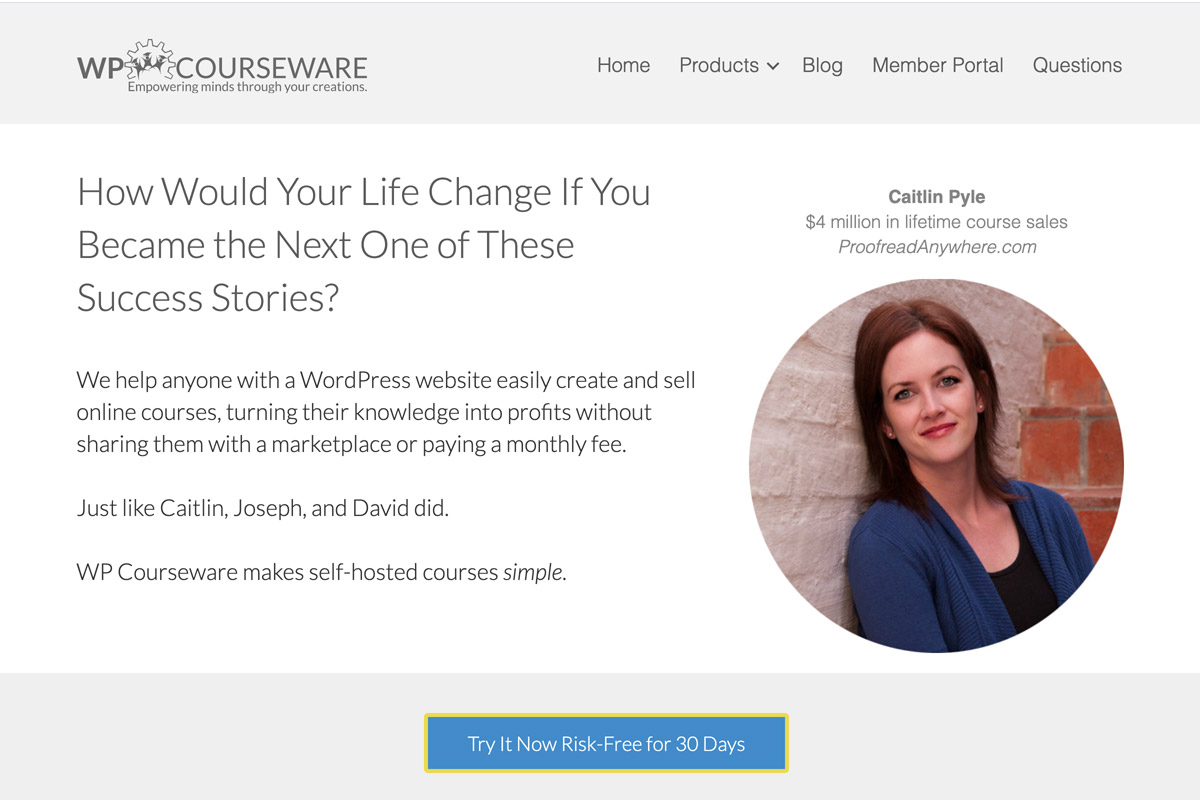 Just like LearnDash, setting up your courses using WP Courseware is very straightforward, thanks to their drag-and-drop feature. It does not matter whether you want to create several multi-tiered courses; WP Courseware will make it possible for you. Set prerequisites you need your students to meet, and content drip and WP courseware will make sure that your courses are delivered according to your requests.
For the courses you want to monetize, WP Courseware allows you to blend it with several eCommerce plugins so that you can easily sell your courses to your students. You can regulate how your students access your course no matter if they are just previewing the course or have only paid for a free class. If any of your classes are in video format, you can take advantage of the plugin's compatibility with several video hosting solutions from Vimeo to YouTube.
A great additional feature that comes with WP Courseware is that you can set it to send customized feedback messages to your students. Unlike most LMS plugins, which send your students generic messages most of the time, this plugin can allow you to send personalized messages. This means that the message the student gets can vary depending on their activities and even their grades.
If you are offering content that your clients are willing to pay for, making money using courses will be very easy. Thanks to digitization and the internet, many people and institutions are choosing to deliver their classes online. If you feel that you have content that students would find valuable, it may be time to consider getting an LMS plugin to take your course delivery to the next level.