With a market share of nearly 61%, WordPress is the most popular content management system – and it's easy to see why. From the very beginning, the platform was designed for the less tech-savvy, making it easy for just about everyone to set up and maintain a website.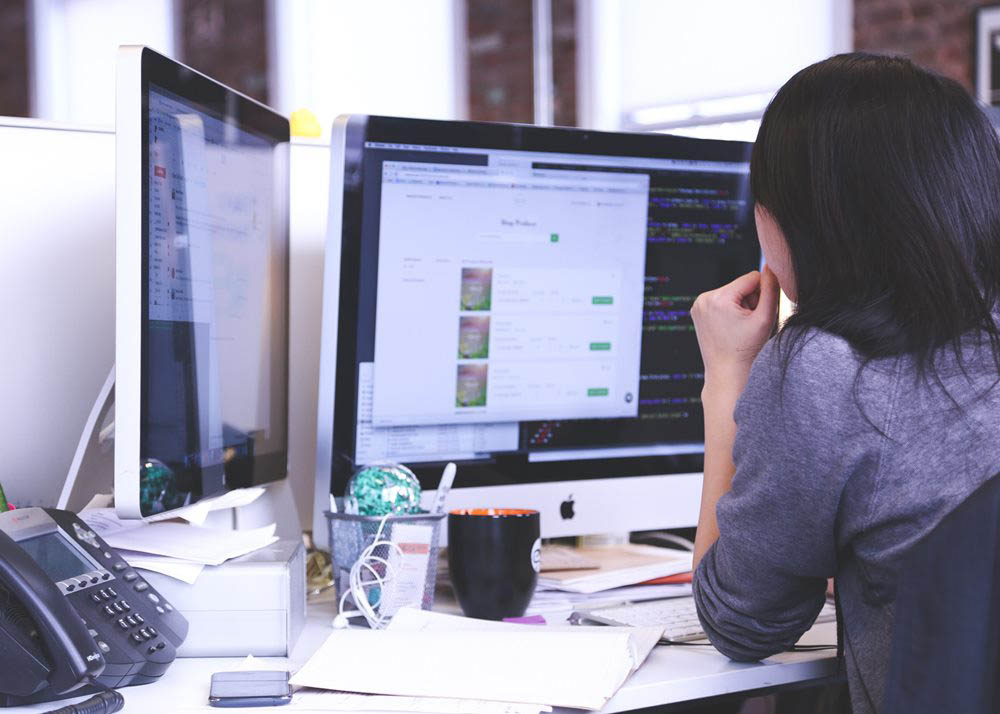 The multipurpose platform is known for its robustness, flexibility, and ease of use. From a more technical perspective, since WordPress's core infrastructure is based on open-source code, the vibrant ecosystem of developers and designers that has risen around it has strengthened the platform's position as a go-to solution for agencies to build websites.
However, there are several reasons why WordPress may not be the right choice for your agency – especially if you build websites at scale. It doesn't offer features targeted specifically at digital agencies such as team collaboration capabilities and client management functionality. It doesn't come with any hosting plans included.
WordPress is built for maximum versatility, at the expense of efficiency. Each client's site will have its own hosting, development and content management environments, requiring you to manage login credentials for everything, since there's no central dashboard for managing it all at once.
Duda, on the other hand, is a web design platform designed for digital agencies that packs powerful features to facilitate efficient website builds at scale.
In this article, we'll dig deeper into why agencies might be better off using Duda instead of WordPress and discuss the tools, features, and functionality Duda brings to the table.
Reason #1: Duda Is a Fully White-Labelable Platform
First off, Duda is a white-labelable platform, which means you're able to incorporate your agency's branding elements into the back-end. As far as your clients are concerned, all of the websites you create are built on your own proprietary platform, reinforcing your positioning as their go-to address for web design.
With Duda, you're able to add branding elements to different areas, including:
Client login screen and dashboard.
The website builder, editor, and preview screen.
Email communications.
You can customize and set default branding elements including logos, text, colors, background images, and buttons. In addition to this, the platform gives you the option to use CSS code to further customize white-labelable areas.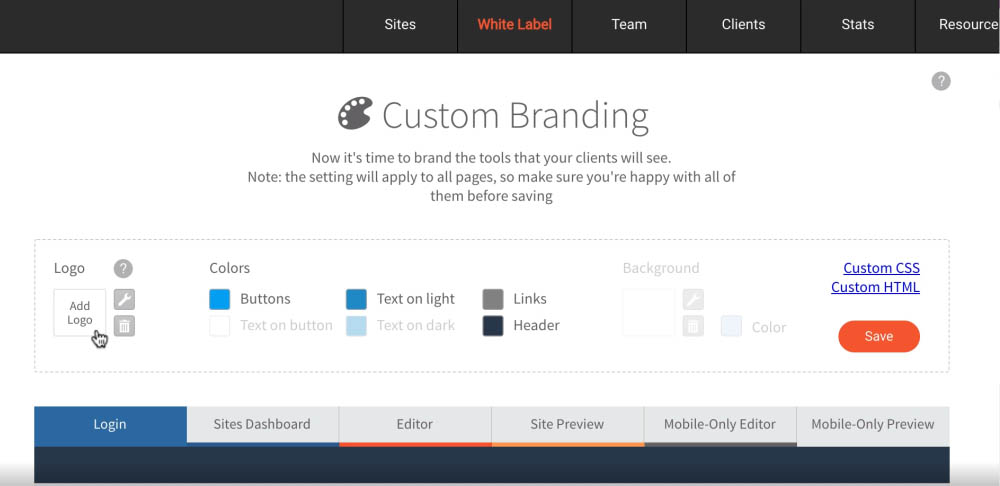 In addition to this, you can use Duda to create interactive, branded website previews that your clients can scroll and click through to see what their site will look like on different devices. This allows agencies to deliver a consistent (and professional) customer experience from the start.
Similarly, the emails you send clients (such as login credentials, resetting password, or weekly reports) will also have your branding on it.

Reason #2: Duda Offers Team Collaboration Tools

Many times, web designers and developers end up creating similar sections on client websites. These may include contact forms, FAQ pages, pricing tables and product feature sections. With Duda, you're able to create, save, share and even assign individual sections to team members.
In addition to this, you can also save designs as templates which team members can easily import, tweak and reuse for future site builds. This way, you won't have to recreate the wheel, and you'll save a ton of time.
Another handy team collaboration feature available with Duda is its user roles and permissions. If you have different people on your team in charge of designing sites, managing e-commerce, setting up demos, or anything else, then you can assign them permissions. As a result, your team will be able to collaborate constructively without stepping on anyone's toes or losing sight of their responsibilities.
Duda's Site Comments feature allows your team members to easily communicate with each other and with clients. This allows everyone involved with a given project to post comments directly on different sections of a site as it's being built. Every comment will be pinned to a specific site element, which makes it easy for team members to share opinions and get feedback on a single, centralized platform. This makes it easy to keep track of changes and assign tasks to specific team members.

Reason #3: Duda Simplifies Client Management

Another area where Duda really shines is client management. For starters, you can use Duda's Site Comments feature to involve clients strategically in design projects. By allowing clients to drop comments directly on design mockups and prototypes, fewer design iterations will be required, and you'll be able to move projects along faster.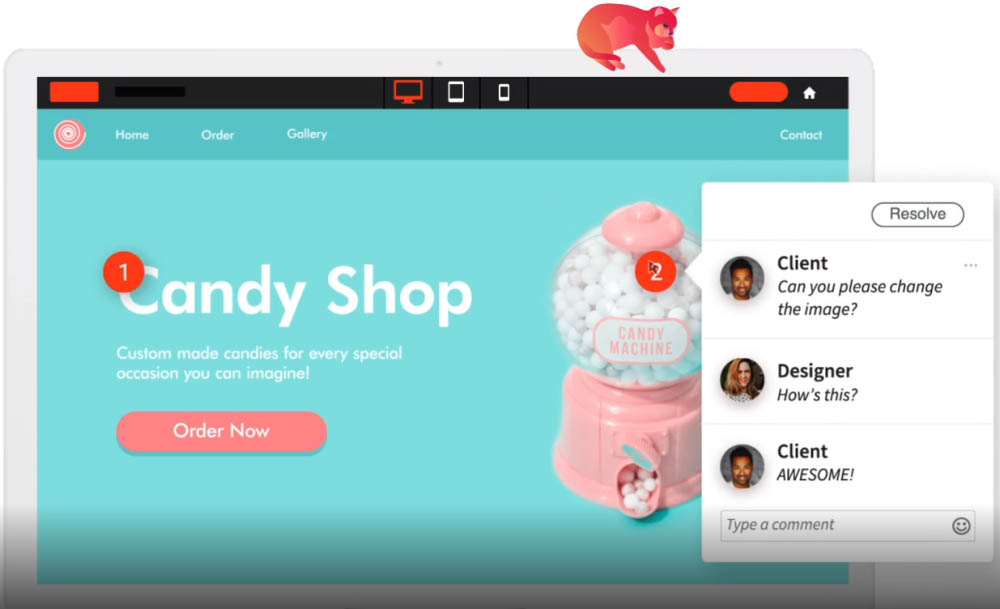 Similarly, you can use the user roles and permissions functionality to restrict client access to the more technical features – so they don't accidentally "break" the site. And if your clients are more technically inclined, you can grant them access to the entire site so that they're able to edit it and manage accounts after the handoff.
The platform allows clients to access their sites and make edits directly from the dashboard. For example, you might allow them to edit the site's design, manage SEO settings, access developer mode, or connect domains.
Asking clients for site content – such as copy and images – often takes longer than necessary and involves a lot of back and forth. However, with Duda, you can simply automate emails asking them to submit these assets via a form. And to remove friction even further, you can also import client content by scraping it from their images or text database on the web and pull it into your libraries.
Duda also enables you to keep your clients in the loop about site progress and performance. You can set up alert emails to go out when project milestones are achieved, and you can send clients weekly or monthly automated tracking and analytics reports. These reports will help them understand how their sites are helping them grow their businesses. All of these messages are branded with your agency's logo and styles.
Reason #4: Duda Makes It Easy to Diversify Services

Another great thing about Duda is that it's a fully managed website builder that comes with reliable, fast hosting, SSL certificates, e-commerce capabilities, progressive web apps (PWAs), and built-in tools for content personalization.
As a web development agency, you can diversify your services and keep clients engaged with your business for longer. You can offer monthly subscriptions that include hosting, analytics reporting and cybersecurity monitoring.
To take it up a notch, you can offer website personalization and conversion rate optimization services, you can set up a mix of triggers and actions available with Duda to deliver personalized browsing experiences to visitors.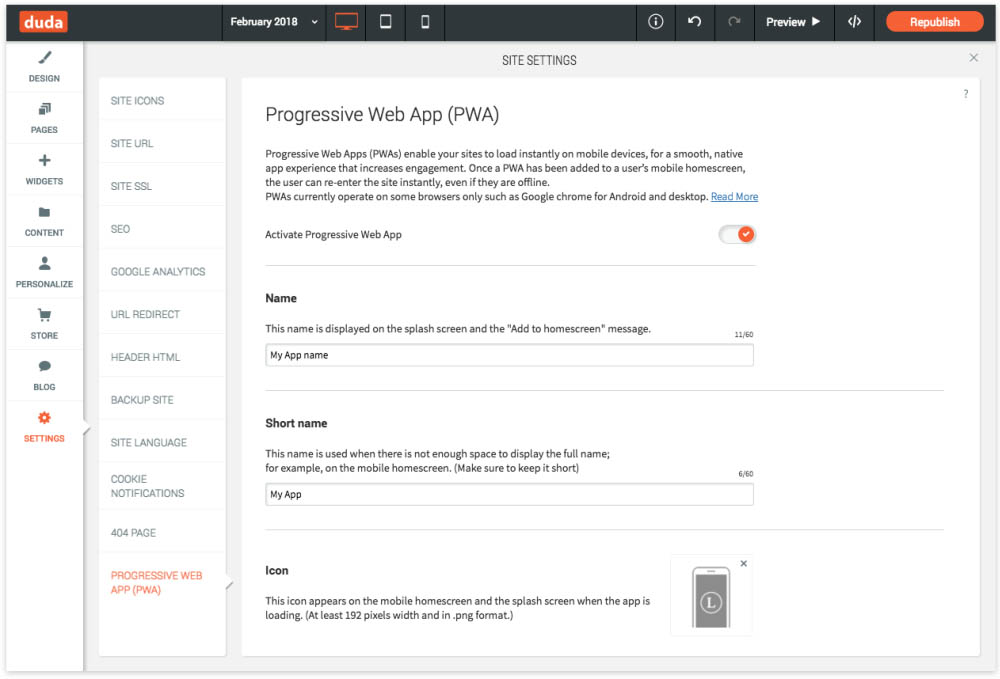 In addition to this, you could also offer PWAs as part of your package and use Duda's built-in feature to automatically transform any client website into a progressive web app.
Duda also offers a number of integrations which make it easy for developers to offer complete solutions to clients. For example, you can include integrations with popular tools like Mailchimp, Google Sheets or PayPal as part of your offering.

Reason #5: Duda Takes Care of the Technical Details

One of the standout features on offer with Duda is that it takes care of the technical side of things for you. Instead of finding and managing hosting for clients, you can use the platform's managed solution and take some of the heavy-lifting off your plate.
Duda sites are hosted on Amazon Web Services (AWS), the most popular and trusted cloud provider. With unlimited bandwidth and storage at your disposal, you can offer your clients high-quality web development services that include free hosting, mobile optimization and SSL certificates.
The platform is GDPR-ready, too, which means it offers compliance resources including privacy policy templates and customizable cookie notifications.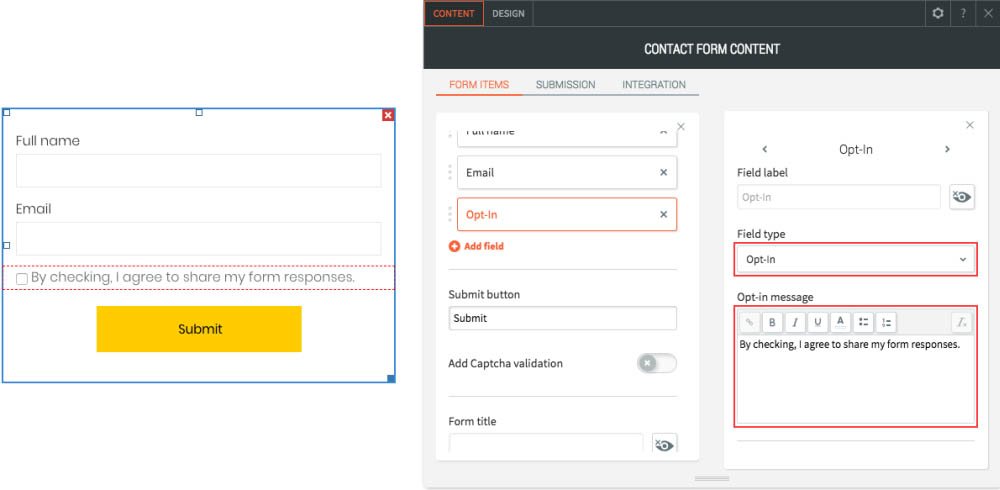 In addition, all Duda websites are automatically optimized for Google PageSpeed out of the box. It's also worth mentioning that Duda uses a global content delivery network (CDN) to deliver your site's content (like images, videos, and downloadable resources) to visitors from the hosting servers closest to their geographical location. This ensures that your clients' page load times are not compromised.

Conclusion

Duda-powered websites are centrally managed, which means you and your clients won't have to worry about the technical side of things after you hand over the site.
Unlike traditional CMS solutions like WordPress, Duda offers a complete web development package that comes with neat features like hosting, SSL, personalization capabilities and PWAs.
What's more, agencies are able to leverage the platform's team collaboration, client management, and white-labelable functionality to deliver professional and consistent customer experiences.