Over the past year, the number of designers and services they offer has increased by about 30%, according to a study by Forbes. Most of them offered their customers precisely graphic design, which is so much in demand among small, large, and medium-sized companies. A particularly popular trend in 2022 – 2023 is unlimited graphic design, which is available on a subscription basis. In this article, we will highlight the top eight services that will offer such services in 2023.
What is Unlimited Subscription Graphic Design?
I think it's worth starting with a general definition of what graphic design is. As the name suggests, this is the first thing your visitor sees on your site. It can be various banners, logos, website designs, product cards, etc. In order to give their consumers and buyers more flexibility in this matter, it was proposed to create an unlimited graphic design service through the purchase of a subscription.
How does it work? Easier than simple. You, as the buyer, pay for the subscription. For each provider of such services, they differ in price, but as a rule, the set of services remains almost unchanged, with the exception of some individual cases. This may include web design, banners, brochures a logo, various visual effects, etc. You get unlimited data services on a monthly basis. But do not forget that, as a rule, the time to complete the work ranges from 24 to 48 hours, respectively.
Here are the TOP 8 subscription services for unlimited graphic design.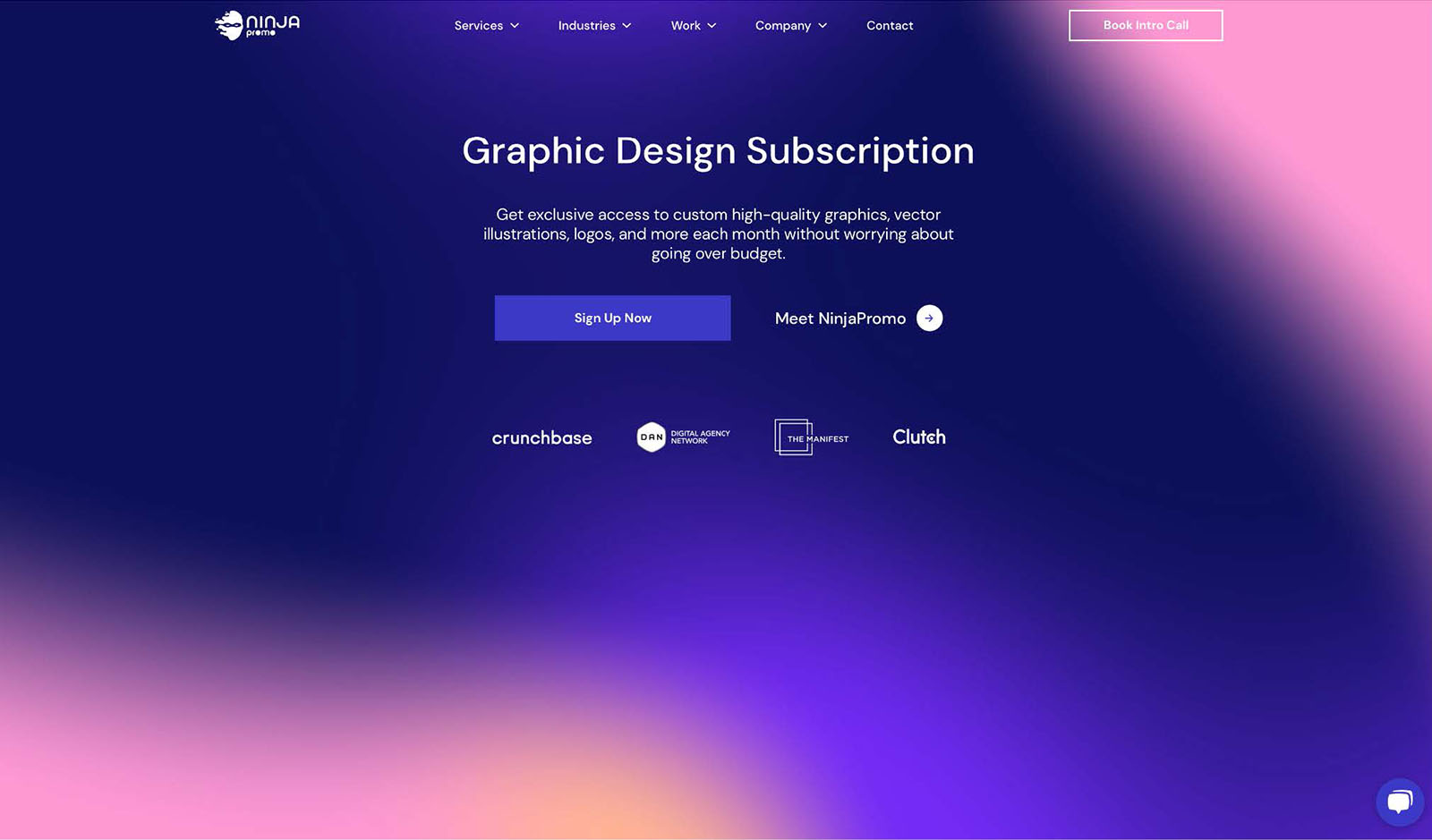 NinjaPromo is one of the most famous and advanced companies providing unlimited graphic design subscription service. If you're in need of a constant graphical resource stream, this is definitely the place to go. The company positions itself as professionals in their industry who will be able to meet the demands of any client, whether it be a large company like Apple or a small business.
Benefits of NinjaPromo:
Fixed and single subscription fees
Your own custom designer
Full unlimited. You get as much as you want.
You do not spend money and time on the selection of a professional designer.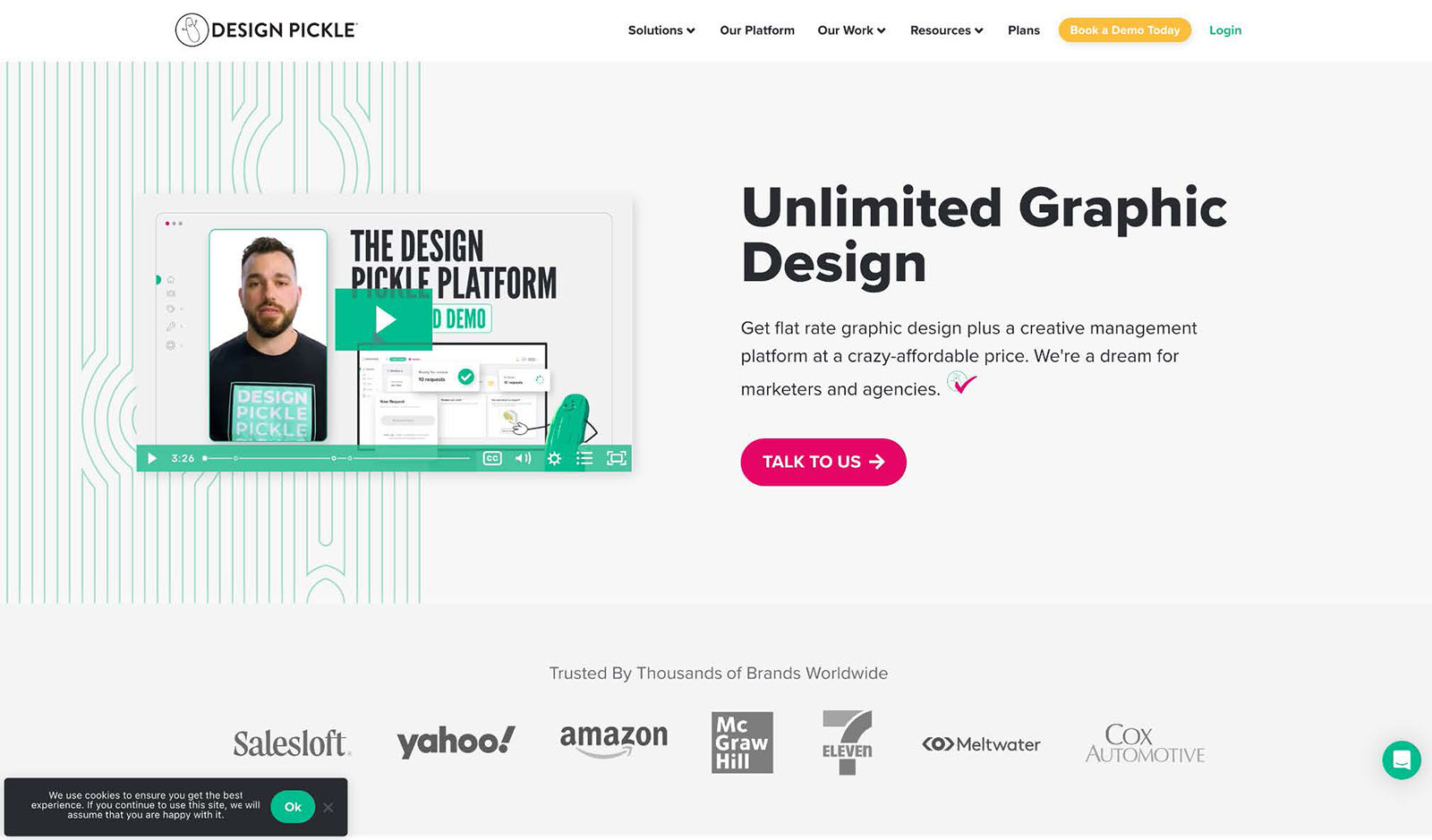 Design Pickle, is another agency that works exclusively on a subscription basis for their clients and offers flexible plans for unlimited designs. The company was founded in the USA, in the state of Arizona. On the plus side, you can request a demo service to try everything out before paying for a subscription. Also, their team offers such solutions for companies as: custom illustration, presentation design, motion design, etc.
Benefits of Design Pickle:
operates in 12 countries
Over a million customer requests have been completed.
flexible prices
a wide range of services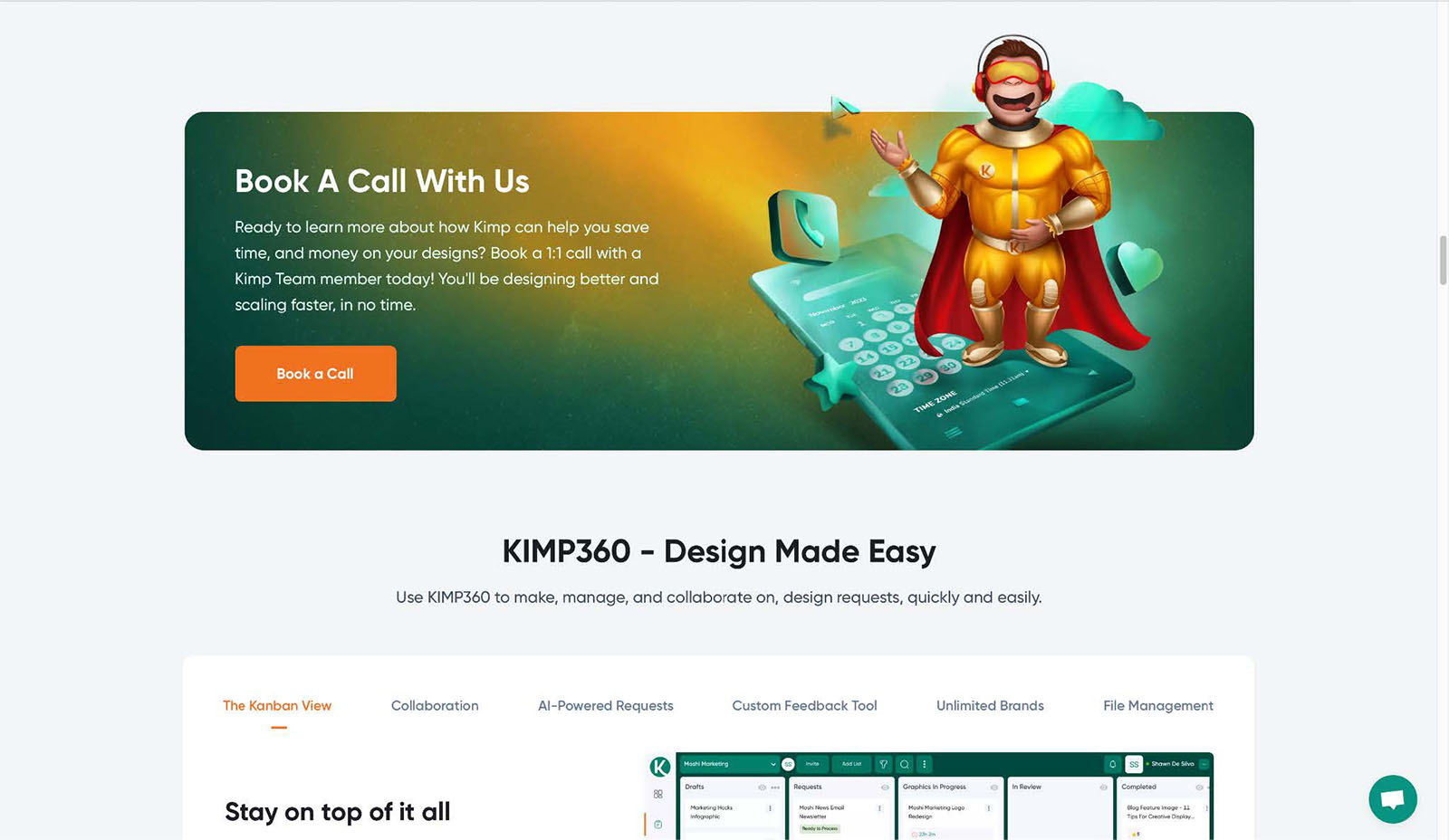 Kimp is one of the old agencies, which was founded back in 2003 by a few people who started offering their services in graphic design. Today, it is one of the most advanced agencies. Now they offer a single subscription to their services. For example, a graphic design subscription will cost you $299.5. If we talk about the video, then the price will be $ 349.5, respectively.
Kimp Advantages:
flexible service and single subscription
There is a system of discounts.
user support is 24/7.
various design categories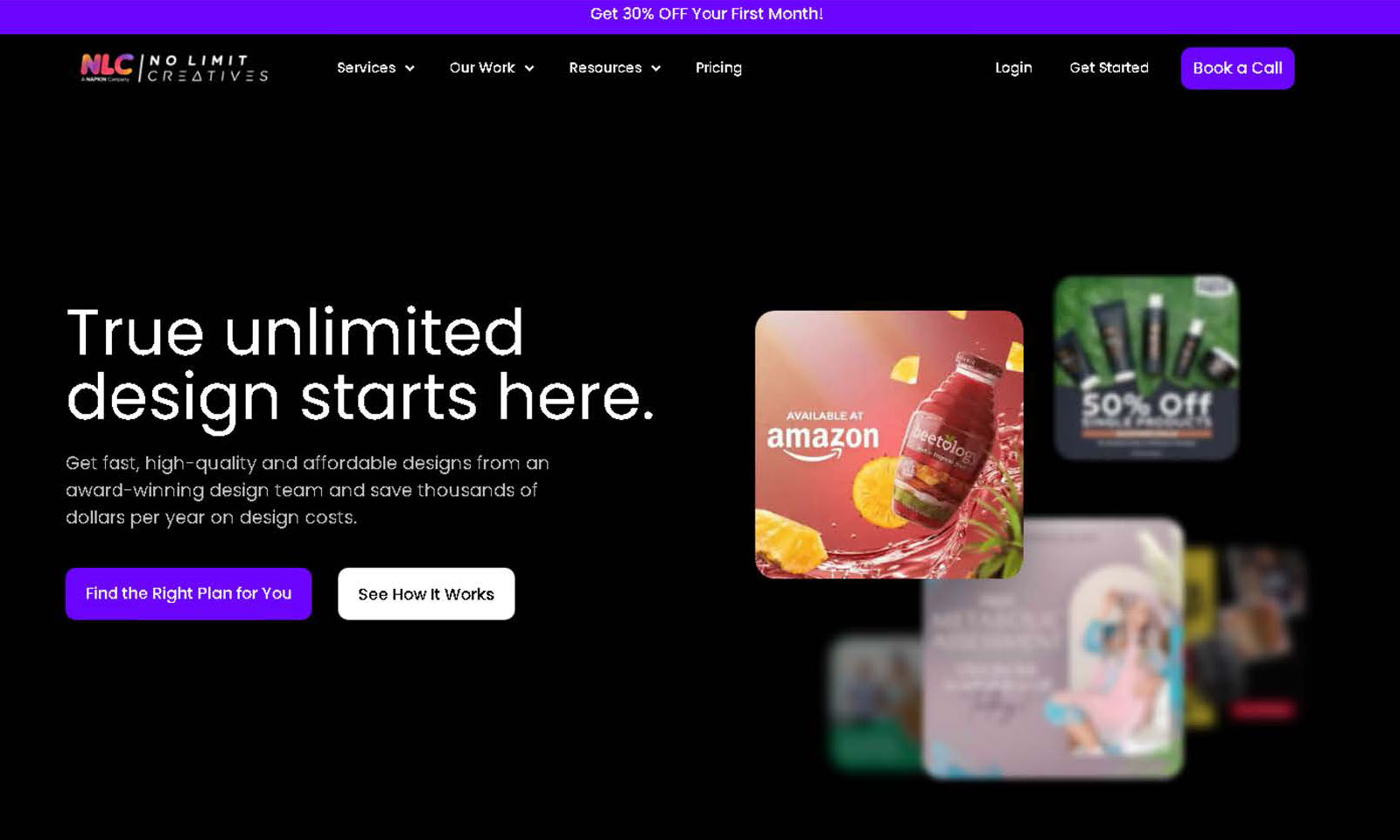 NLC is a popular agency that also specializes in subscription graphic design. They have already worked with such popular brands as Nestle, Pepsi, Burger King, etc. When you subscribe, you will have access to many features and benefits with which you can solve all your tasks. Be it any illustrations, logos, landing pages, or even an Amazon listing. All this is not a problem for NLC. The agency has a rating of 4.8 out of 5 on Trustpilot, which indicates their reliability and popularity.
Benefits of No Limit Creatives:
unlimited customer support
wide range of services
good user rating
decent price for service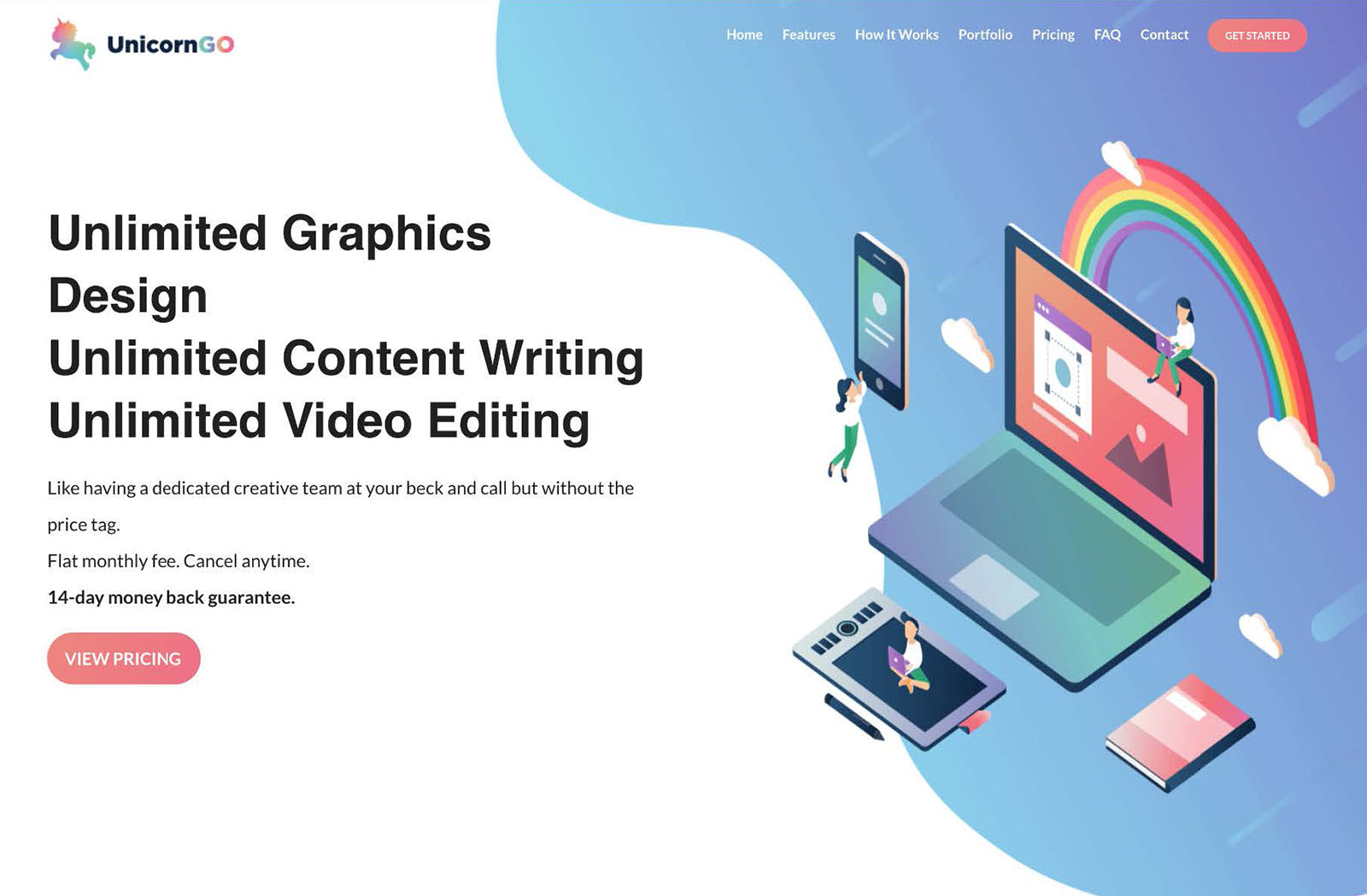 UnicornGO is an Australian agency that specializes in design, specifically graphic design, by subscription. Their headquarters are located in Sydney. One of the benefits of working with them is the 14-day money-back feature. In addition, you will receive unlimited edits on the task and fast completion of work within 1-2 days (excluding official holidays).
Advantages of UnicornGO:
unlimited number of edits
right to a refund within 14 days
ability to cancel a job at any time.
support for all file types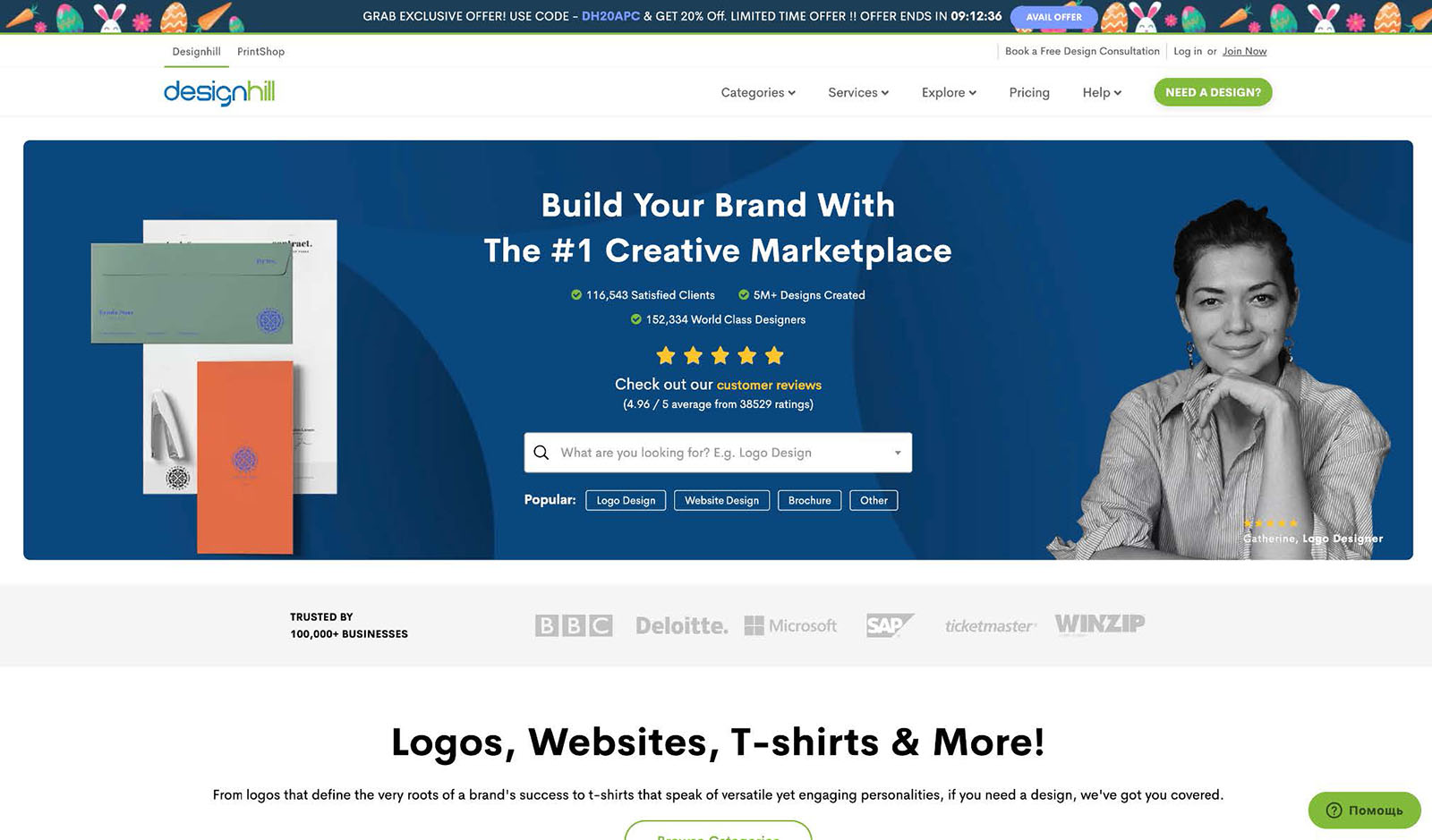 Designhill is a multifaceted company that is engaged not only to design logos, banners, and so on but also can take on the design of t-shirts, websites, book covers, packaging design, etc. The company was founded in 2014 by Rahul Aggarwal and Varun Aggarwal. The main advantage of the company is their multi-purpose functionality, thanks to which they won a leading position in their industries.
Advantages of Designhill:
A large number of services are offered.
flexible prices
availability of a single package of services
availability of own tools to create logos, t-shirts, etc.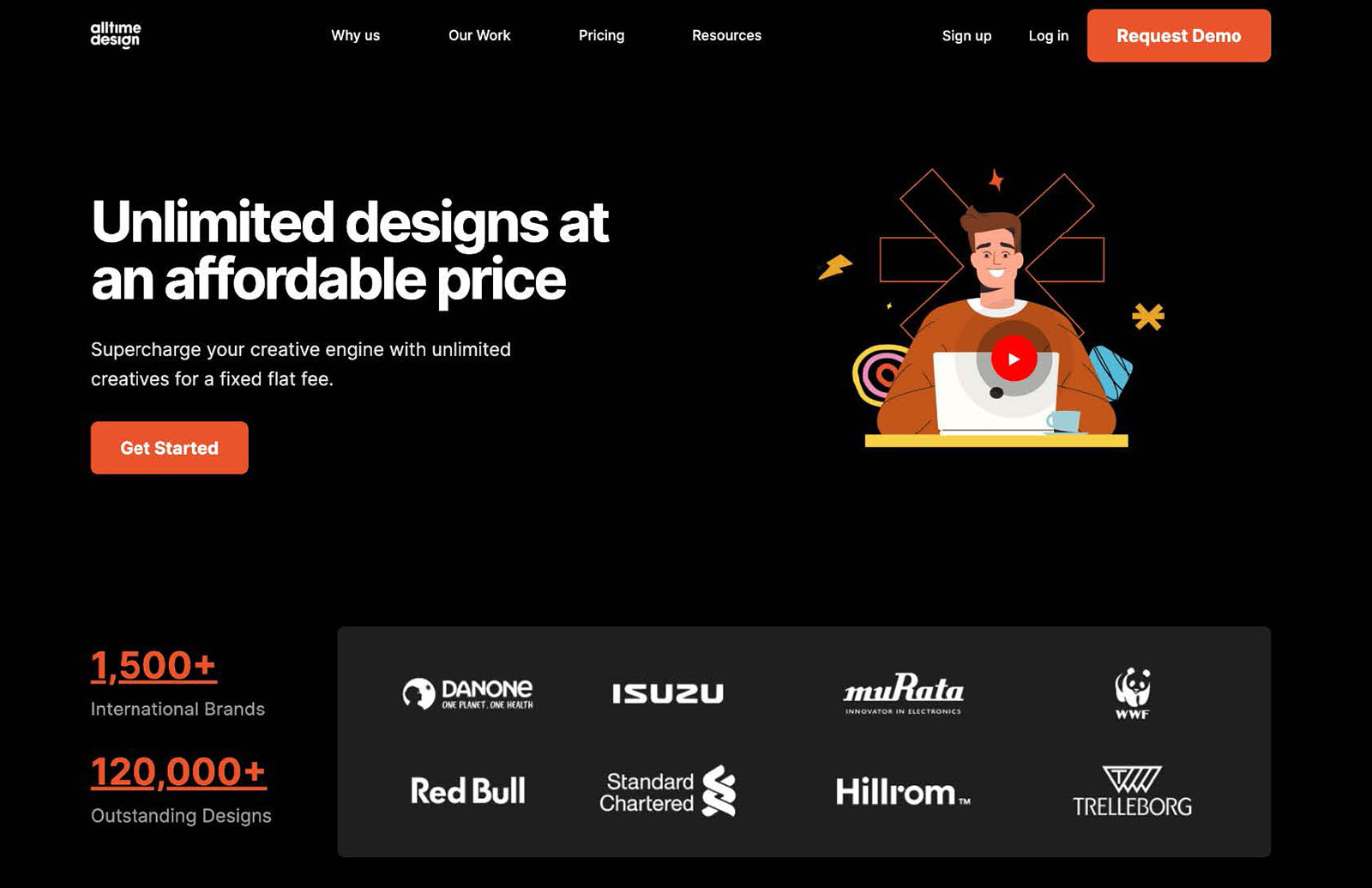 Alltimedesing is a leading agency in graphic design based in Singapore. Their team includes a large number of talented designers who will bring your product to a successful conclusion. The main advantage of agencies is the absence of contracts. This means that you can cancel your order at any time. You will also have to pay a fixed amount; there are no surprises. The agency also works on the principle of unlimited edits to the task.
Advantages of the Alltime design:
A large number of designers are on the team.
Fix price
unlimited number of edits
Trial period: 21 days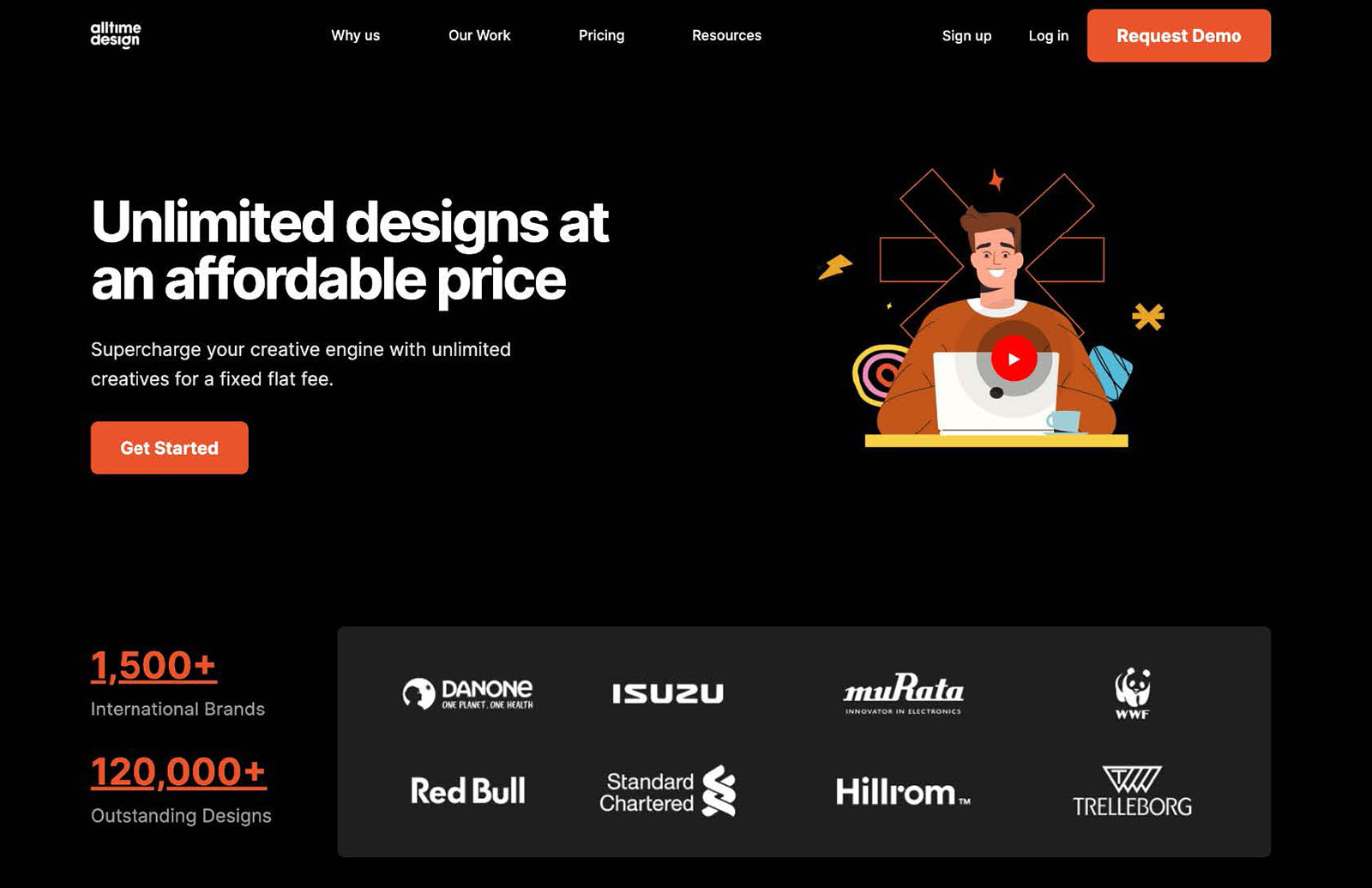 Awesomic is a multifunctional design agency where you can try their service for $7 a week during a trial period. The beta launch of the agency occurred in 2019. And in 2021, they will have already started working with thousands of clients around the world. Their trustpilot score is 4.8 out of five, which is a decent result. The main advantage of this agency is the possibility of a refund if you do not like their work.
Advantages of Awesomic:
Possibility of a refund
trial period for $7
good score on Trustpilot
Flexible service packages
Today, there are many agencies and companies that offer their users unlimited subscription-based graphic design for small amounts, and this is a big plus. So, you won't need to research designers and communicate with hundreds of suitable candidates. Especially for you, we have collected the most worthy companies where you can use similar services. We have described their positive qualities, and their continued dignity. Now, the choice is yours.