This unique and versatile pack features a collection of 9 free black paint brush stroke circles. From bold and thick strokes to delicate and wispy circular wavy lines, each circle is digitally crafted with care to give your designs a grungy and modern look.
The beauty of these vector elements in your digital artwork lies in your ability to add a unique sense of texture and depth. With their swirling brushstroke, they can transform an otherwise flat background into a fascinating piece.
But the versatility of the circular brush stroke vectors doesn't stop here. The element is a great choice as a logo-icon for custom logos for weddings and photography, and personal brands, t-shirt designs with bold and attention-grabbing captions or slogans. From templates and business cards to print materials and greeting cards, there are endless opportunities to incorporate these free vectors into your design projects.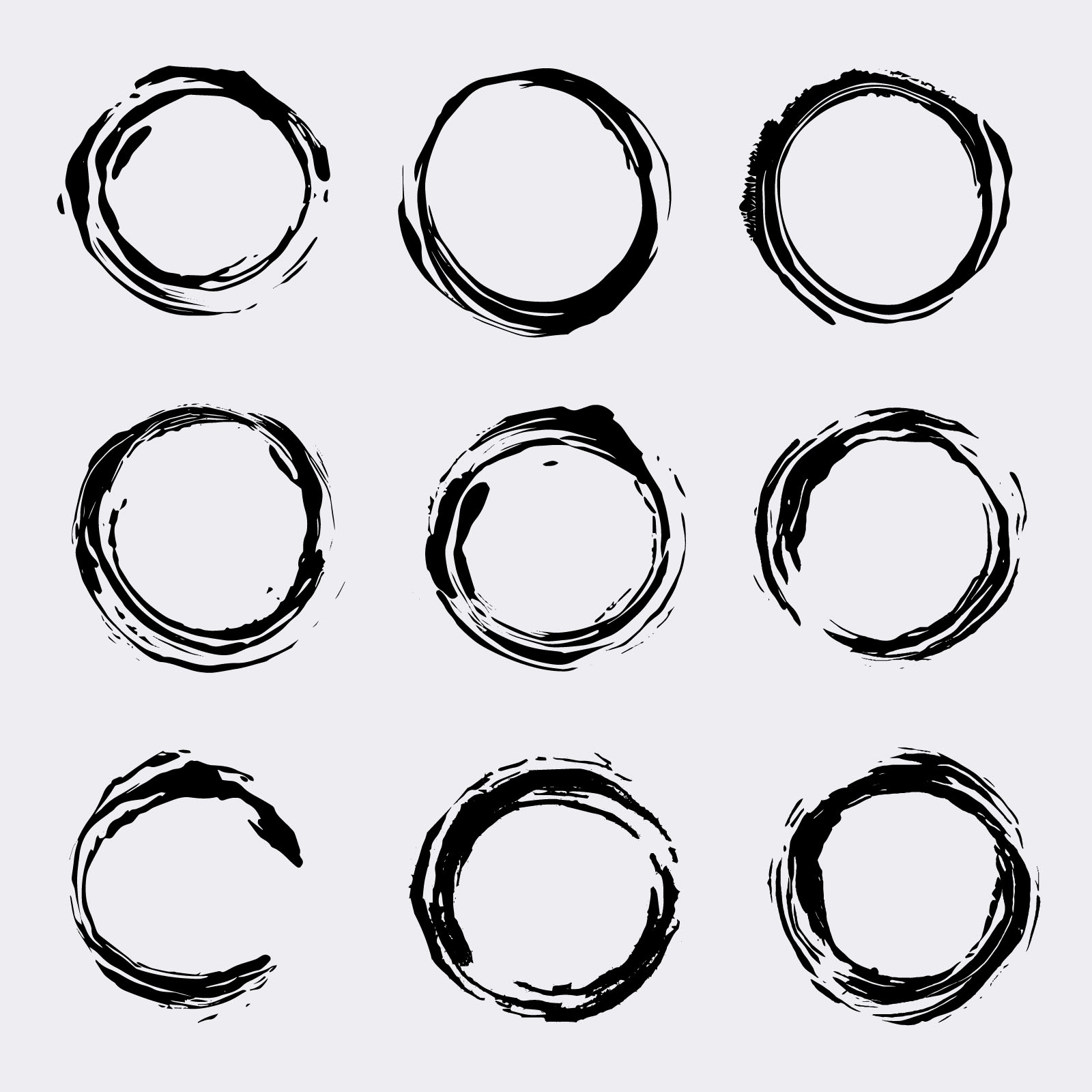 File Format: AI, EPS, PNG
Layers: Vector
Dimensions: 4000×4000 Pixels
File Size: 3.28 MB