We so excited to introduce another awesome fonts bundle by our friends at Pixelo: The Artistic Design Bundle. This bundle contains a huge collection of high-quality design resources to help you improve your design quality and save hours of your time.
You will get 12 amazing fonts, ranging from Sans Serif, Display, and Script. Some fonts come up with a huge set of family and styles, and some other have a bunch of alternate characters to play with. Total 60 fonts included in this package.
There are also 2377 graphics including patterns, add-ons, templates, mock-ups, and icons.
You can create a playful design, convert a photo into parallax video, showcase your works with mock-ups, and so much more. All with a few clicks and can be done in seconds by using these resources.
This is an overview of all resources included in this bundle. Check out The Artistic Design Bundle to see more detail previews and features.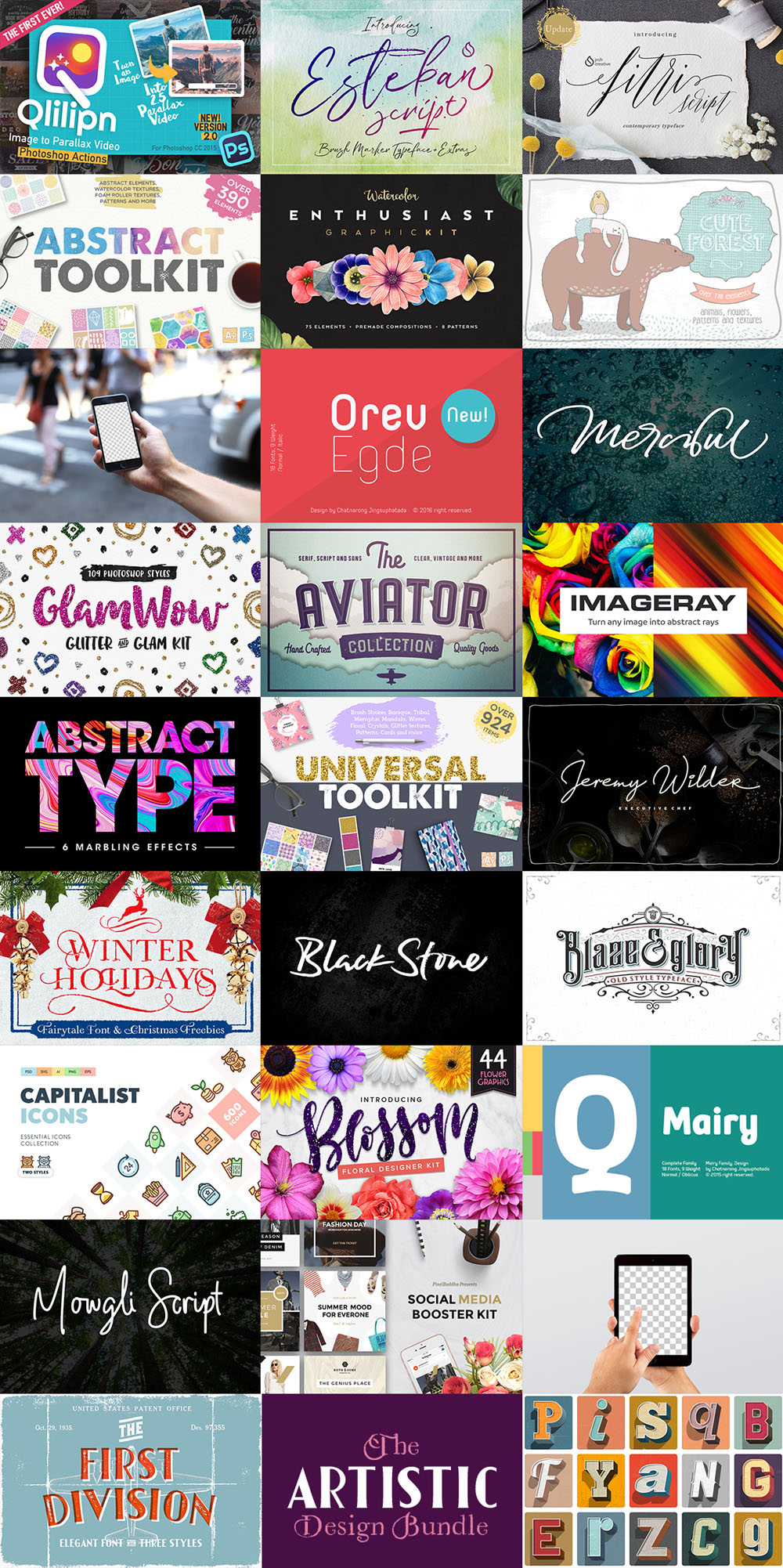 Take a look at some beautiful resources within this bundle: