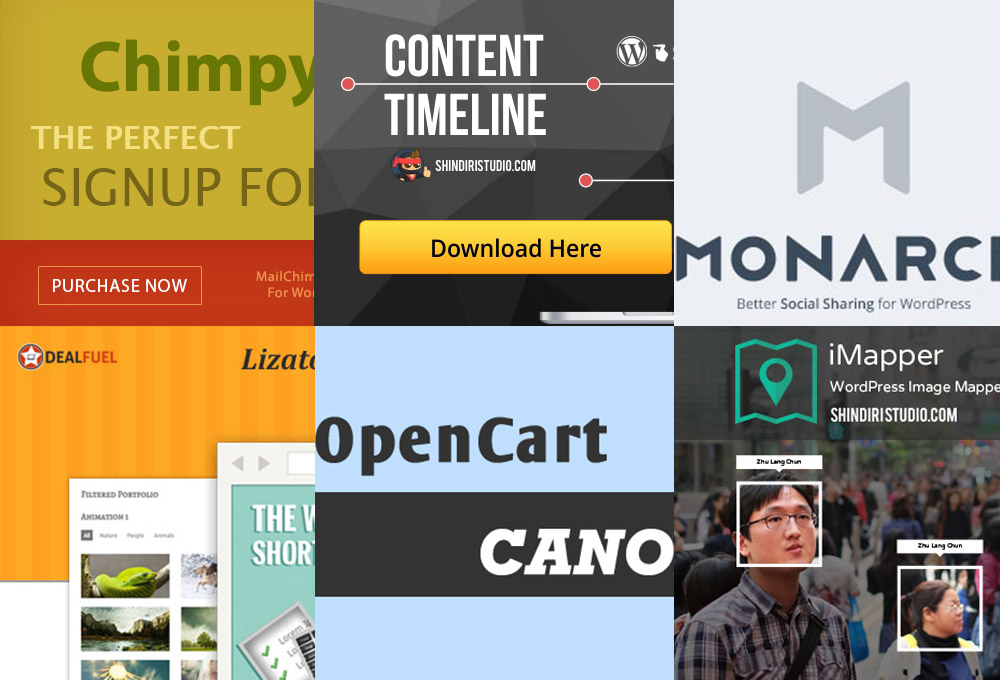 As we craft various websites on WordPress, OpenCart, Magento, or Joomla, we employ other resources that help complete the projects for our clients. Certain plugins have gained the favor of web designers and web developers, and so we each have some favorites that we use repeatedly.
What makes one solution better than the next? I set my mind to round up the most useful and the most promising assets for many purposes, and present you with a list of options that is wealthy and up to date. If you'd like to check my hand-picked recommendations, then enjoy reading this article.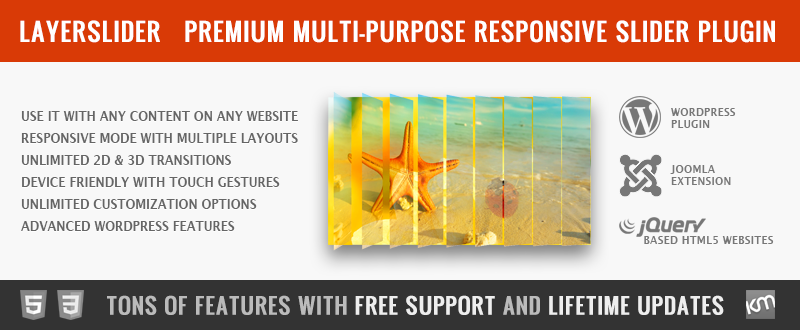 I reckoned I should jump-start my compilation with a sophisticated helper that complements every major CMS. The premium plugin named LayerSlider is highly recommended, regardless of the type of website or platform you're working on. It is engineered to assist professional creatives in configuring slideshows, image galleries, and content sliders, then integrate them with websites in a responsive and SEO-optimized manner.
Upon installing LayerSlider, you can begin to browse through its 13 skins, and choose the one you prefer. Soon enough, you will be on familiar terms with the drag-and-drop builder. Thankfully, it is complete with a live preview feature and a timeline view. Try your hand at making animations with the transition builder, or take your pick from 200 preset slide transitions with 2D and 3D effect. In addition, LayerSlider enables you to add content like text, Google Fonts, images, videos (self-hosted HTML5, or from Vimeo/Youtube), and HTML code.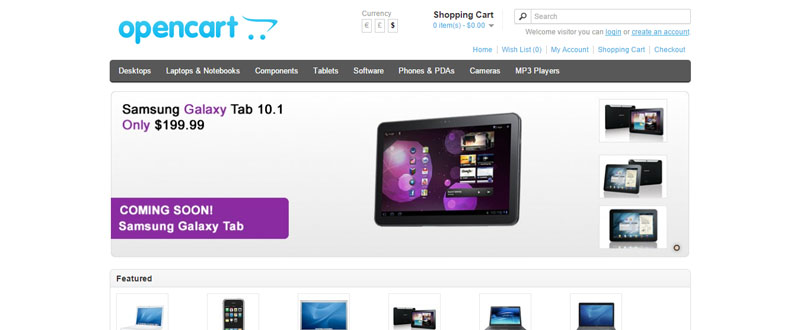 Nobody likes to wait. Waiting for a website to jump through iterations is even worse, as any visitor will confirm. And when it comes to online shopping, the longer the checkout process, the smaller the chances for the same customers to return. Keep this in mind, the next time you're busying yourself with setting up vendor websites using OpenCart.
I noted a plugin for managing the checkout process in your admin panel. Its interface is sleek and friendly, carries a sensible design, and is very flexible in integrating with your website. With no vqmod required, you can place a sign-up/login form on the checkout page, as well as the product image, and multiple billing plus delivery addresses.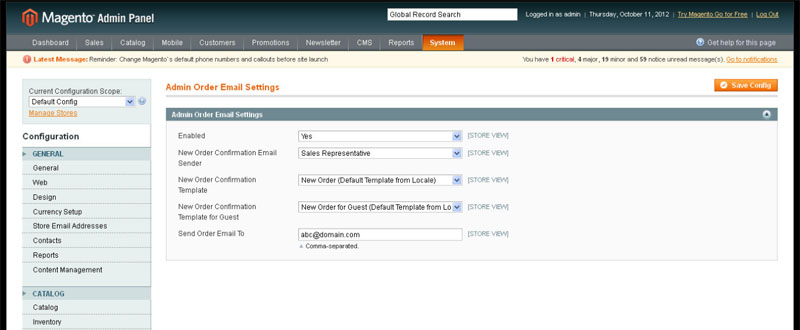 While we are still on the subject of premium resources for E-commerce websites, I have to approach the matter of order-related e-mails. With each newly placed order, the customer retinue of your web shop gets larger and larger. Hence, you are required to configure and manage a smooth ordering process.
In this sense, I would like to suggest a handy module on Magento websites, meant for sending new order e-mails to admin. With this extension, it's possible to easily customize the default Magento e-mail template to reflect your vision. You can establish a new order template for registered users, which is different from guest users'. In addition, the module allows you to calibrate an e-mail sender for confirmation messages.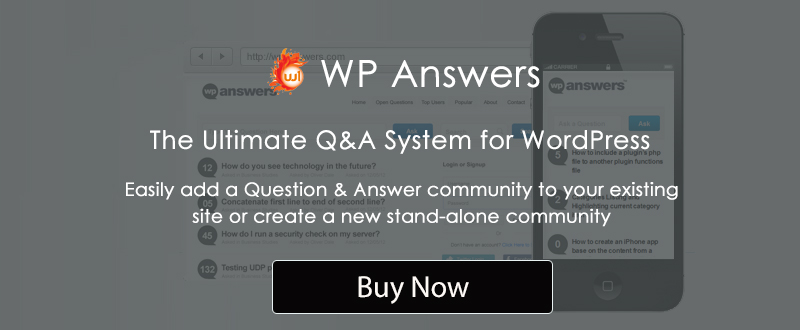 Do you encourage your website users to be actively involved in the member zone? Having an interactive community is the real measure of a website's success. Therefore, there is every reason to integrate a Q&A section on your websites. Check out the premium WP-Answers plugin, for WordPress-based websites. It has the automated function of pulling in content from Yahoo's Q&A, and includes a way for readers to log in through their social network accounts.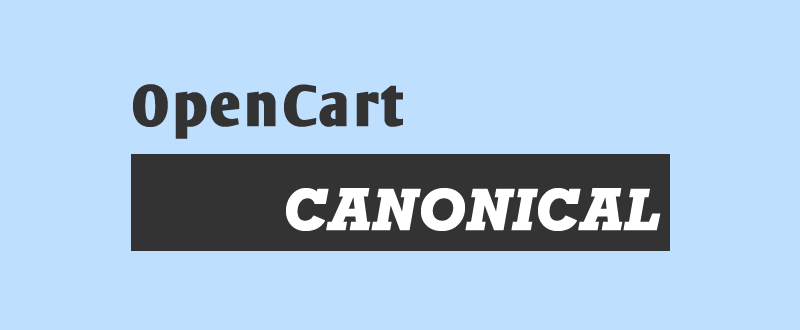 OpenCart may be an amazing PHP cart software, but the SEO associated with it is seriously faulty. In default form, your freshly-installed online store would flood the Google index with multiple duplicate information, index, category, and product pages - which results in low page ranking. I suggest you use a fully documented, life-saving plugin that adds canonical links to some of your pages (main page, category and information pages), and overrides the intrinsic OpenCart bug that places the wrong canonical URL in the products page canonical tag.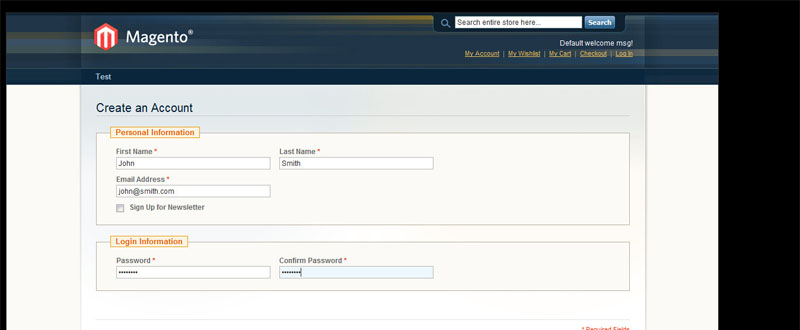 How many times have you created WordPress-Magento hybrids so far? It's common to rely on Magento for E-commerce, and on WordPress for blogging and overall pages management. Or, you might prefer to manage everything from a Magento standpoint. Nevertheless, these two separate entities each requires separate user sign-in. I know of a plugin that uses the Magento 'My Account' area for both instances, and syncs passwords, login/logouts, and changes in user information, across both venues.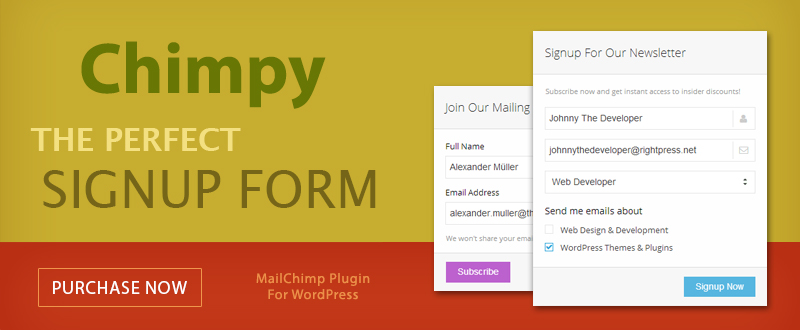 E-mail marketing is such a powerful tool, nowadays. If properly configured, it will bring in lots of business for any type of website. This reality indicates that you need a solid MailChimp WordPress connection, and Chimpy would be the ideal plugin to make it happen. Use it with confidence to set up registration forms and disclose them to site visitors in pop-ups. You can also trust Chimpy to show comment forms, as well as synchronize WordPress users, and give permission for subscribers to access locked areas.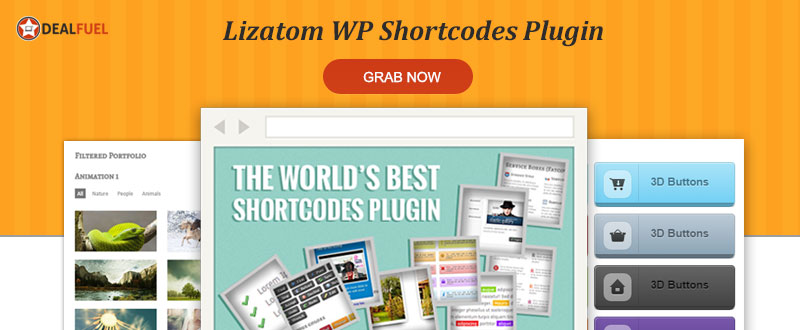 Each blog and online shop based on WordPress is special in its own way. Before embarking on any such project, every web designer and web developer makes a mental map of the desired functions for that specific website. And, for each of those functions, shortcodes really come in handy. Lizatom for WordPress would a good call, because it offers 5000 shortcodes for all purposes. Add a 3D shadow effect for images, as well as pricing tables, and reveal text with accordions, or customize order lists. You also get pricing tables, CSS3 buttons, tooltips, and info boxes.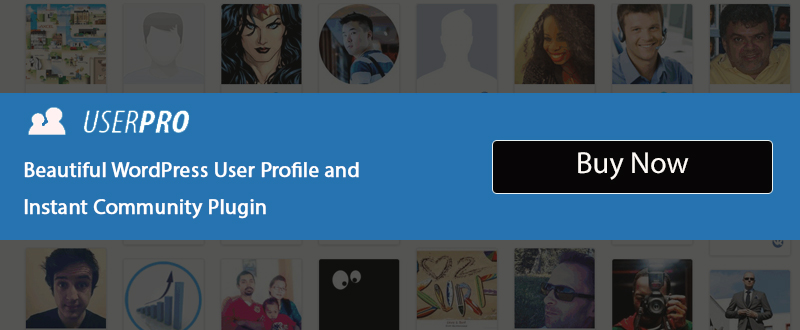 Professional creatives must also tend to the member communities of all their websites, and do everything in their power to enhance user experience. The key to elevated user interaction lies with a premium plugin named UserPro. It is such a proficient tool for user profile management. It is liberating to work with this plugin to establish site member directories, as it has plenty of display options, and lets you strike up beautiful registration forms. Furthermore, your users will also have a swift connection to social networks within their reach.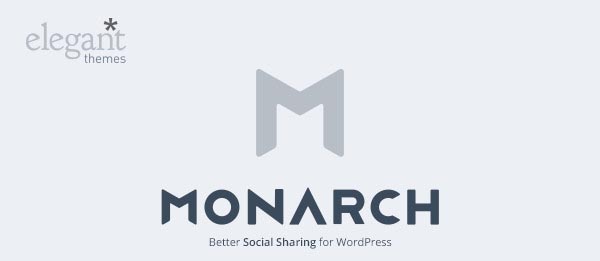 The case for social sharing plugins is strong. If you care to boost the incoming traffic of your website, then direct your attention towards premium solutions such as Monarch. I don't think you could find a better tool to set up your visitors' social sharing experience with. It's packed with brilliant automatic functions, and gives you the chance to choose between 8 different locations, and a total number of 40 social networks. Besides, the plugin also helps you monitor sharing and following counts with unprecedented ease.

I am aware that, as far as manual coding goes, opinions on exemption from it may vary. If you're usually dedicated to doing everything from scratch by yourself, or have no problem leaning on automated functions, it makes no difference - impending deadlines strike us all with panic, sometimes. When time is seemingly getting the best of you, it makes sense to employ the best WordPress premium plugin there is, in order to build websites from your browser. FrontEnd Page Builder is a breeze, and its technical support team - highly responsive.
It's true that an image is worth a thousand words, but in the context of web stores, that's not enough. In an ideal setting, your customers ought to extract the largest possible amount of information about a certain product, without having to inquire further than the product page. If you created a map of pins on its image, all your clients would get what they need in one place. iMapper is my plugin of choice: you can use its pre-made pin styles, or take it upon yourself to design new ones.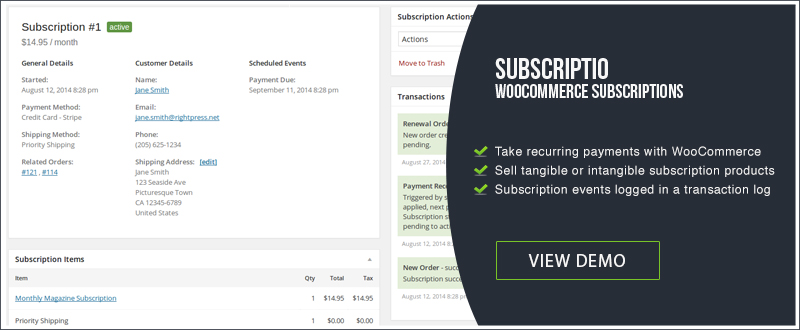 Looking for a clean way to deal out woocommerce subscriptions? I have only just stumbled upon an advanced extension that has got you covered. Subscriptio helps you command every detail concerning the subscriptions your website sells. Just step onto the user interface, and you will notice right from the start that it was made with the needs of web developers in mind - due to the presence of many hooks and filters. Easily establish how often to send reminders, and also the length of suspension periods.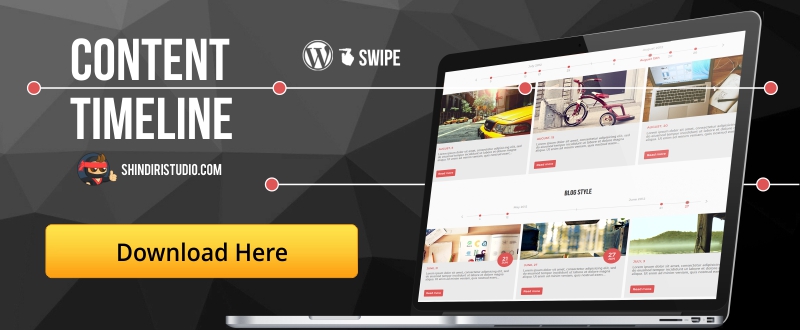 Timelines give the distinct impression of space, and make the public more receptive to the content on your website. It would be a good idea to go with this layout option, now and then. Meet Content Timeline, a lovely plugin for WordPress websites, which proposes 11 customization options. You can use it to set up date-relevant points, or points that follow other rules than mere chronology. There are no limits to the numbers and groups you can include, and information can be displayed both to the right, and to the left.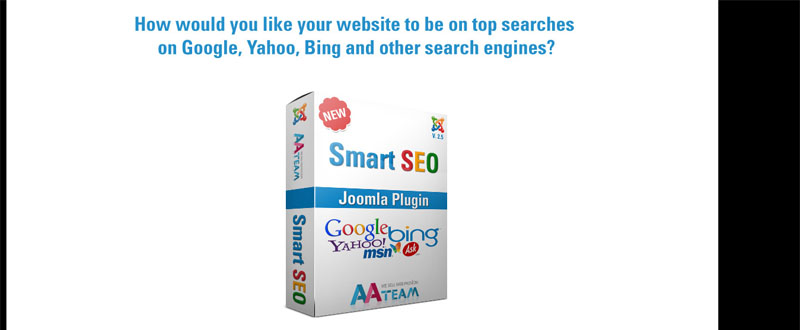 Optimization for search engines is an essential issue. If the website in question is based on Joomla, take this plugin into consideration. Smart SEO is a precious helper that does not demand any technical knowledge from your part. It will take very little time to fine-tune your content for Google, Bing, MSN, Yahoo, etc.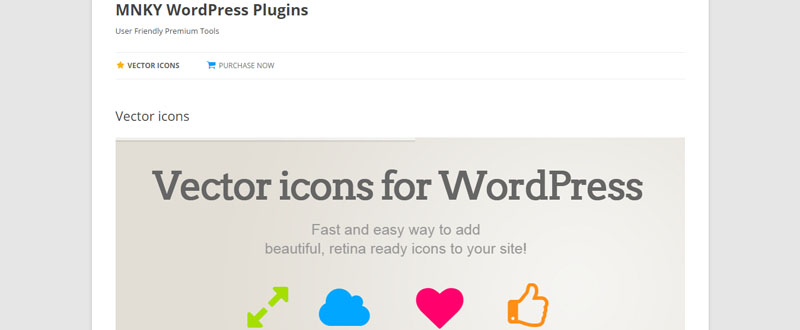 Lastly, I would like to mention a retina-ready and high-definition plugin for when you need to include vector icons in your WordPress project. Why alter image or PSD files, when you can use a simple tool with a lush icon panel, over 900 icons, and vector fonts? Vector Icons for WordPress are available with pre-established or customized effects.
 Conclusion
The list could continue. Yet, at this point, I am content to end my autumn selection of premium plugins, extensions, and modules with the heartfelt wish that this article proves useful to you on an informative level. My final suggestion for you is to always be careful with the resources you use, and only choose the topmost services and products as part of your client projects. If you have any questions or would like to say anything at all, you are most welcome to the comment section.