If our brief reviews of themes, website, page and app builders, services, and resources seem overly positive, it is because we are always on the lookout for the very best, and that is what we list. Whether a product or service is new and generating lots of interest, or it is a well-established old timer, it is certain to be an excellent choice if it has the features or functionality you are looking for.
Many of the design aids listed here offer demos or free trials, and several are free to use on a permanent basis. Clicking on the hyperlinks will open the doorway to more detailed information than we care able to provide in a few short sentences. If you don't see what you are looking for, check back with us later. We are always on the lookout for the best tools for designers to use.
WordPress Themes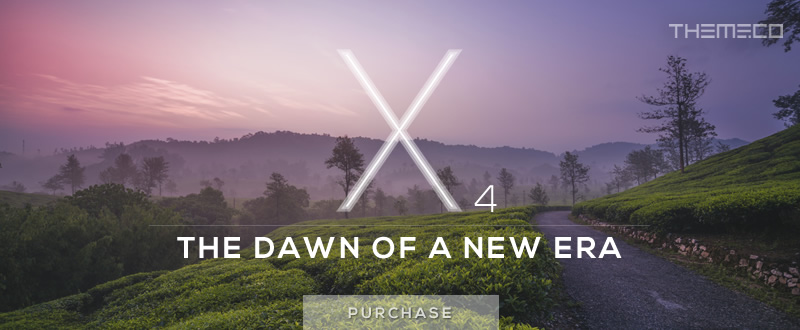 When X Theme's authors and promoters talk about the dawn of a new era, they are referring to the recent release of Version 4, and they are not exaggerating. V 4.0 has caused more than just quite a stir in the web design community. X's users are raving about what this latest update, and its Cornerstone centerpiece, brings to the table. X was already ThemeForest's all-time fastest seller, a situation which is unlikely to change anytime soon. Cornerstone is a new and innovative page builder. It has created so much excitement that you will find it elsewhere in this list as a standalone product. X has many other fine features of course, features that have made it the premier WordPress theme it is. Your purchase gives you free access to Themeco WordPress plugins, a thriving user community site, forums, and an excellent technical support team.
Even though Enfold's authors put usability ahead of functionality as they added features while they were creating this WordPress theme, the functionality you look for to make web design as fast and easy as possible is there, and in abundance. Ease of use is however apparent throughout, and it is the primary reason why Enfold is ThemeForest's best-rated top seller. Experienced web designers will tell you that this theme's editor is easier to work with than is the case with any other WordPress theme, and relative newcomers will tend to agree. The focus remains on decisions first and features second, which when translated, means ease of use, and is what makes this theme the excellent choice it is.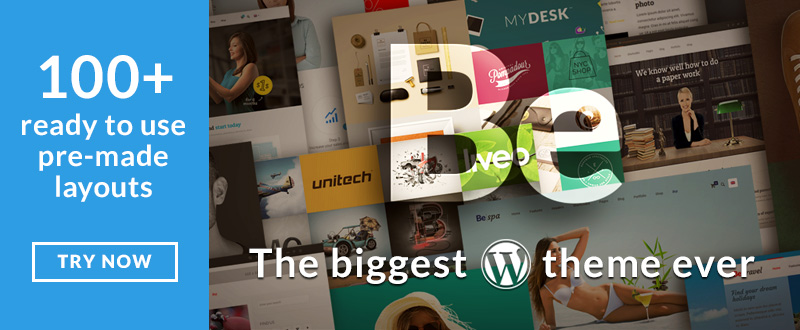 Be Theme is the biggest WordPress theme ever, and it is still growing. Bigger definitely means better where quality features such as design flexibility and versatility are concerned. Bigger does not mean more cumbersome either. Quite the opposite is true. Be's secret to success, which can be your secret to success as well, lies in the 100+ pre-made layouts that come with the package, plus the support 40+ additional features provide. Be is fast, it is easy to work with, and when you make it your choice, you will be backed up by a world-class technical support team. Be is highly recommended, and it is an excellent choice if you are in the market for a premium WordPress theme.
Website Builders and Platforms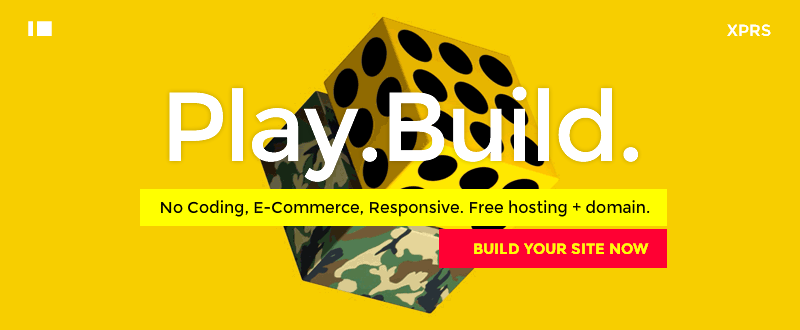 XPRS by IM Creator is a newly released website builder. It's very different that what I used to expect from website builders. They make it very hard for non-professionals to create ugly looking websites. For the designers in crowd, their white label program is very appealing and allows you to easily get XPRS under your own brand, managing 1000's of clients with ease, and grow a nice business.
The main difference, and what I think is going to be an industry standard very soon, is the fact that they don't use drag & drop. Instead, you build your website piece by piece using pre-made content sections. Something that reminds the famous Lego game. Check it out…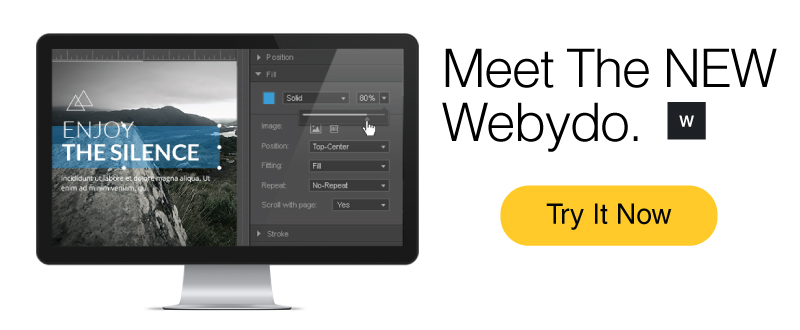 Webydo is the answer to designers looking to take the reigns and lead the market for website creation. With Webydo, professional designers and web agencies can create responsive websites with pixel-perfect accuracy and a host of client features. Along with a full White Label feature for personal branding, Webydo provides designers with 1-click hosting, client billing, and multiple site management capabilities. This SaaS platform is led by its designer community of more than 175k designers which, in a radically democratic process, decide which features should be developed and added to the platform.
WordPress Page Builders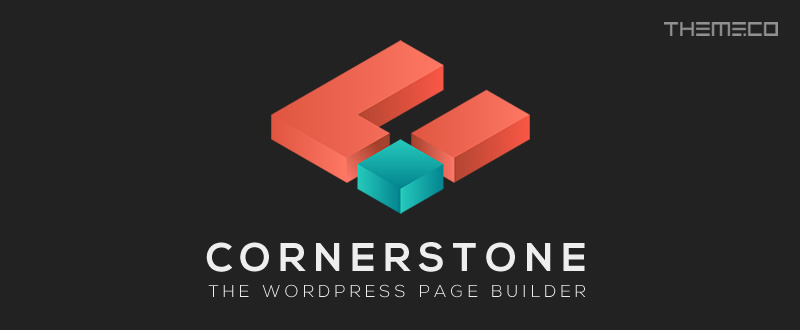 Cornerstone has recently become a focus of attention in the website design community. It is a new, innovative, and a productivity-enhancing tool. Users have been raving about this page builder, and for good reason. Its 100% front end editing feature provides side-by-side, clutter-free displays of the editing and preview functions. This new product makes the edit-and-check later cycle a thing of the past. Designers can now see their edits and changes as they are making them. Even if you are happy with the performance of your present page builder, it may be worth your time to give Cornerstone a look.
Themify Flow is another page builder that enables you to see the results of your edits in real time. It also does away with the edit and review, edit and review cycle, replacing it with a continual edit and preview feature you will find extremely helpful as you proceed with your design. With Themify Flow, it is possible to create as many templates as you wish, styling design elements is a quick and easy process, and your layout design is under your complete control from start to finish. As this is an open source product, it will cost you nothing to use as your page builder of choice.
Project Management and Collaboration Tools
There's no need to search for one tool for your project management needs, and another tool to simplify information sharing among team members, or with clients. Nutcache will serve as a valuable asset in both areas by seamlessly integrating its team collaboration features with its project management functions. Nutcache gathers information and stores it, to be readily accessible when you need it. You can track time, expenses, and project status while storing information in the collaborative boards for team sharing.
Azendoo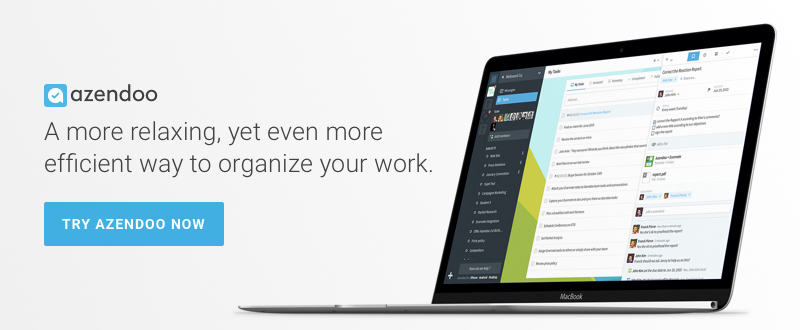 Plan and manage tasks more efficiently than ever, and stay relaxed while doing so. Getting your work done and relaxing at the same time may seem counterintuitive, but Azendoo is an intuitive project planner and task manager that can make it happen. It is also a collaborative teamwork tool, the function it was originally created to perform. If you have constantly been afraid of easing up a bit for fear of your project collapsing in front of your eyes, Azendoo can put that fear to rest.
Converting Designs to Code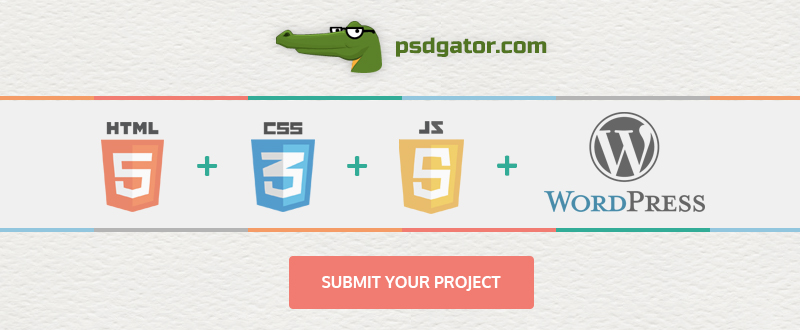 PSDGator is a relatively small team that has gained a very large reputation for excellence in converting PSD designs to clean, W3C compliant HTML/CSS or HTML5/CSS3. As part of their conversion service, they will first review your design to see if there are any issues that need to be resolved before they proceed with the conversion activity. This ensures design errors or discrepancies will not be carried over into the code.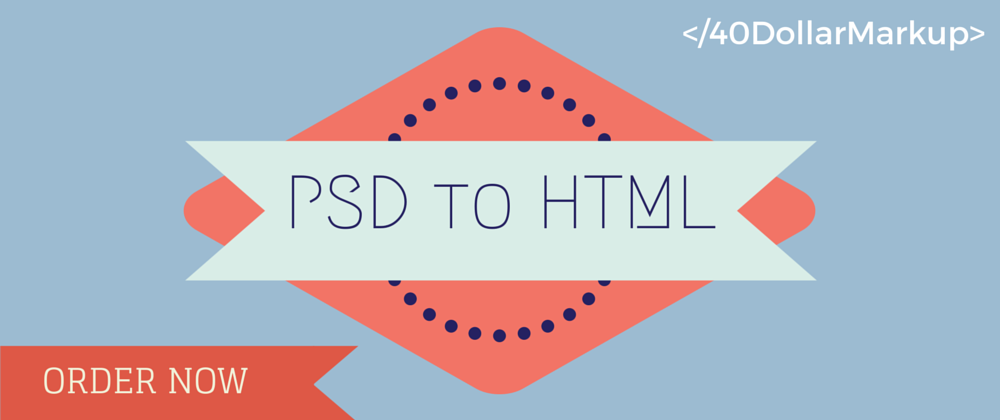 40 Dollar Markup will convert your PSD designs to W3C valid HTML/CSS, but their services do not stop there. If you have a legacy site that needs to have its code updated or upgraded, they will do that for you, or if you have a website you need to have converted to responsive, they can do that as well. 40 Dollar Markup backs of their services by fully supporting their deliverables.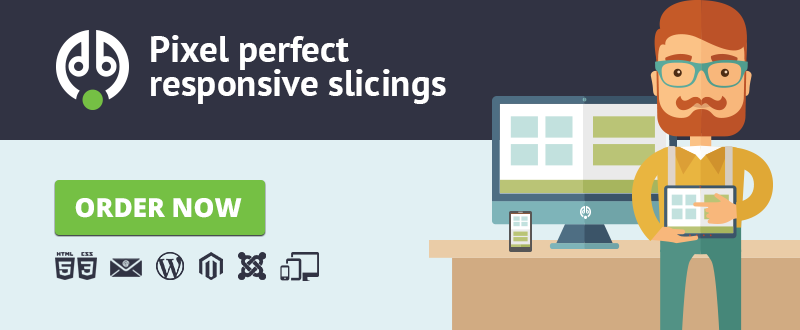 Direct Basing will convert your PSD designs to W3C valid HTML/CSS, but their services do not stop there. If you have a legacy site that needs to have its code updated or upgraded, they will do that for you, or if you have a website you need to have converted to responsive, they can do that as well. Direct Basing backs of their services by fully supporting their deliverables.
Hosting Services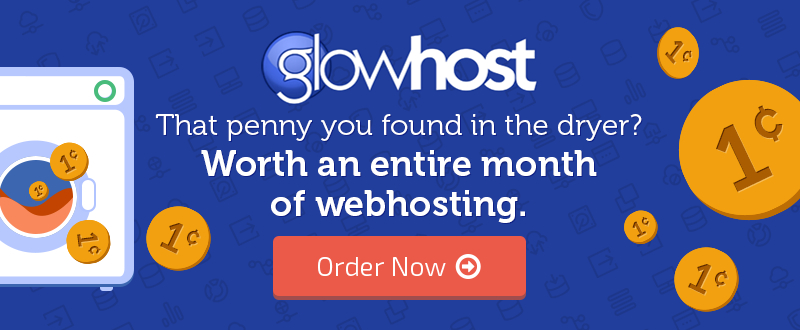 If maximum uptime, data recovery provisions, and high speed data processing and transmission, at an affordable price, are important to you, Glow Host will be an excellent choice for your hosting service. They offer the world's fastest hosting services, they have servers located in 16 worldwide datacenters, and they specialize in managed dedicated, cloud, and complex server hosting services. Needless to say, they are a well-established and reputable service provider.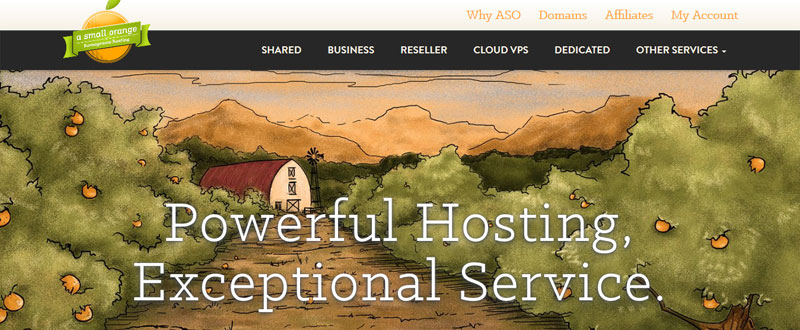 A Small Orange can produce a hosting plan that custom fits your shared or business hosting needs. They will make it a point to customize their managed servers to give you optimal service. They offer 4 basic hosting plans for you to choose from, based on your storage and bandwidth needs. Three of the plans allow for unlimited domains, and their live chat and email support is yours 24/7.
Stock Photo Agencies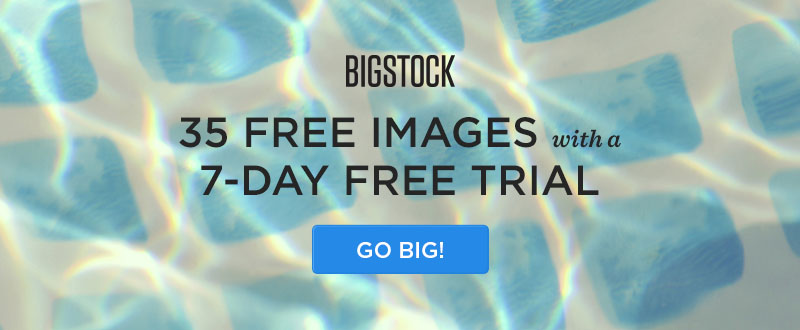 Bigstock offers 25 million high-quality images for you to select from. Fortunately, they have also provided an excellent search capability that enables you to quickly zero in on a small selection of photos, vectors, or illustrations from which you can make your choice or choices. Their prices are quite affordable. To get started, you can opt for the 7 day free trial and select up to 35 free images.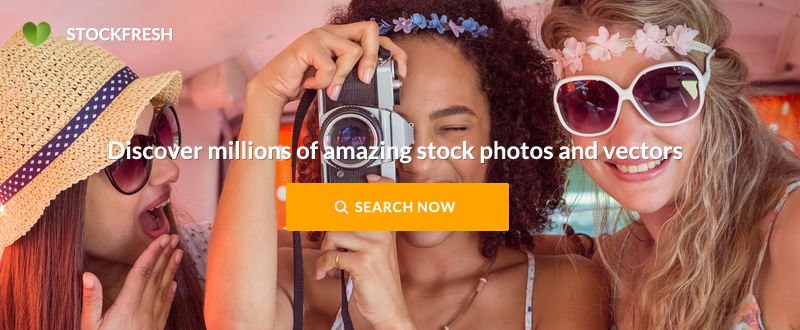 Stockfresh also has a few million images to select from. This excellent resource for photos, vectors, and illustrations offers some of the best prices on the market for images that are of uniformly high quality. You have a choice of subscribing or prepaying, and since the Stockfresh website is responsive, you can browse or place an order while you are on the go.
Web Apps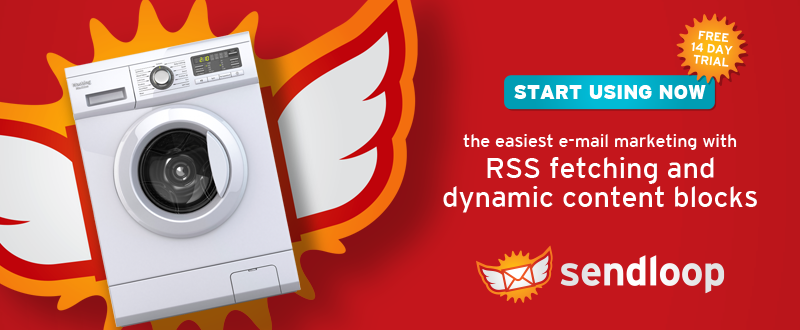 If your marketing campaigns rely wholly or partially on email marketing, the Sendloop app may offer an ideal solution. This web app has all the features and capabilities you will need to conduct your email campaigns. Features include a drag and drop email page builder, an excellent selection of mobile, device ready templates, and an online image editor.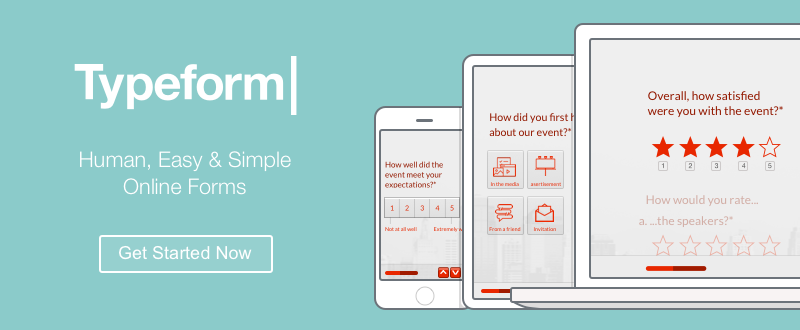 Typeform is an unbelievably slick form builder that makes people gush. When's the last time you had an enjoyable experience taking a survey? Use Typeform to create sexy surveys, pretty polls, and cool questionnaires. Great user experience increases completion rates, completely blowing away drab and boring Google Forms and Survey Monkey. The free version has crazy options and unlimited responses.
UI Kits
Vonn Material Design Module UI Kit

The Vonn Material Design Mobile UI Kit features 100 modern and classy templates, and a drag and drop editor that will allow you to design an Android mobile app in a hurry should the need arise. The templates have been place in 9 logical categories. Simply download the files on Photoshop and you are ready to get started.
Zed – Essential Wireframe Kit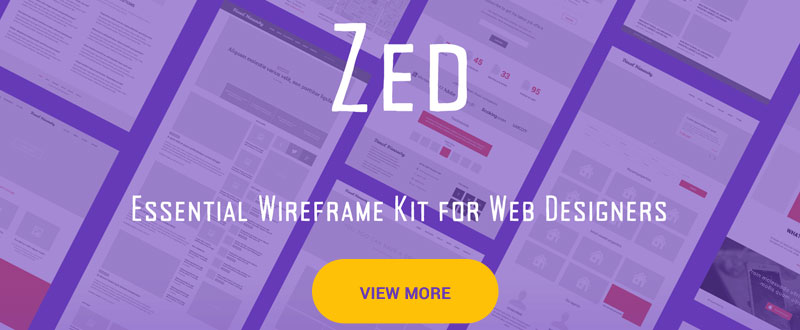 The Zed-Essential Wireframe Kit provides a great solution for creating an on-the-spot prototype for a website. Pick one of the 25 PSD templates, paste a client-supplied image or logo on it, and show your client what the final website could look like. Zed works with Photoshop CS5. The 25 1500 pixel-wide templates have been placed in 10 convenient categories.
Icons and Fonts

Having 1000 icons at your fingertips is nice to have, and that is exactly what Icons Responsive provides. You actually have several thousand icons to choose from, since each icon comes in 4 sizes and 4 different styles. Because the icons are vectors, they can be edited to give you even more choices. They are also scalable and responsive.
Handcrafted Font Bundle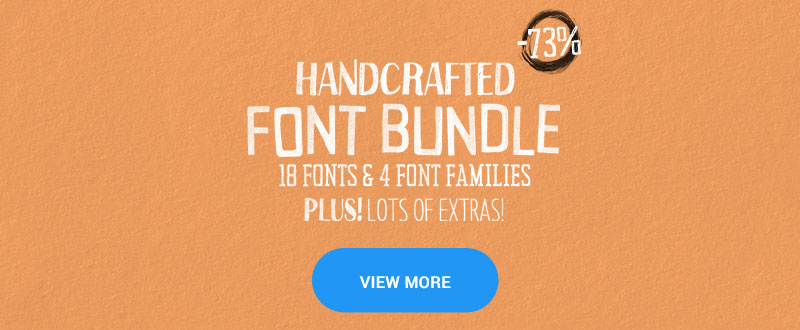 By taking advantage of Visual Hierarchy's Handcrafted Font Bundle, you can create a distinctly different look for your websites. Handcrafted fonts can also be put to excellent use for establishing your brand identity. The bundle is made up of four Visual Hierarchy font families of 18 multilingual fonts; Jovial Font, Tallow Uppercase, Troia Serif, and TrueSketch. Stylistic Alternatives and a Bonus selection of symbol fonts are also included.
Conclusion
There is much to choose from in this list of high quality products, services, and resources. Hopefully you have found something that will prove to be an ideal solution for one or more of your design needs. If you feel something should have been included but wasn't, let us know. Feedback is important to us as we go about putting together our lists of themes, page builders, hosting services, etc.
Your thoughts and ideas are always welcome, so feel free to share them with us, and make it a point to visit us again.