Web designers and creatives often feel bewildered when it comes to time tracking. The same goes for invoicing and billing, resource scheduling, and the like.
These people are not always "numbers" people. They are happiest when they can devote as many hours as possible to what they do best. Usually, it does not include the aforementioned tasks.The good news is, there are plenty of apps that will do the bulk of this work for you. Time tracking can be automatic or manual. Invoicing is easily done, and can include online payment options. Other project management tasks also lend themselves to partial or full automation.
Here are 10 of the best time tracking, invoicing, and project management apps you'll find anywhere. Pick one or two, and you'll quickly discover how easy they are to use, and how they can streamline your work processes.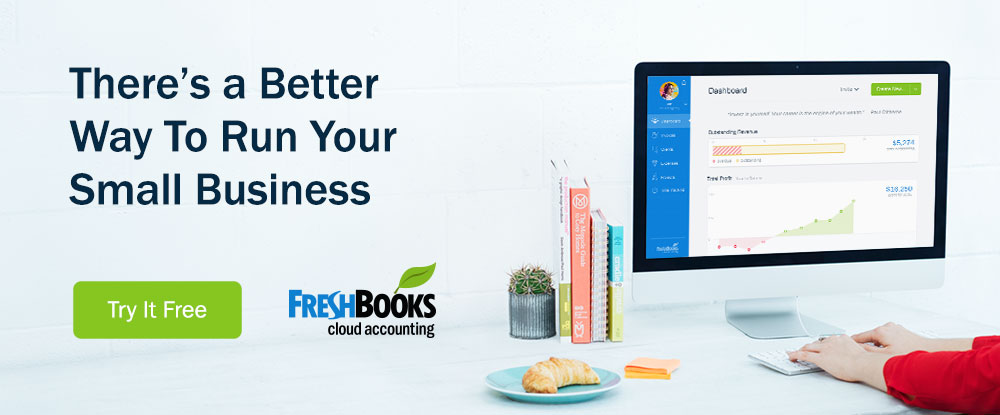 Designed for use by freelancers and small business owners, FreshBooks goes beyond merely collecting the information you need for invoicing. You can set up this cloud-based accounting and invoicing app to receive payments online, and automatically send out late payment notices when the need arises.
It also allows you to add your brand color(s) and logo to your invoices; giving them a sharp, professional look. FreshBooks even informs you whether your client has received and seen your invoice, so there's no need for you to send a follow-up query.
FreshBooks also helps you manage your business expenses. You can use the award-winning iOS/Android app to take pictures of receipts with your iPhone, and store them for later use.
FreshBooks is delightfully simple to use. You don't have to be a "numbers" person to use it. It's already in use by more than 10 million small business owners. Take advantage of the free 30-day trial to see what it can do for you.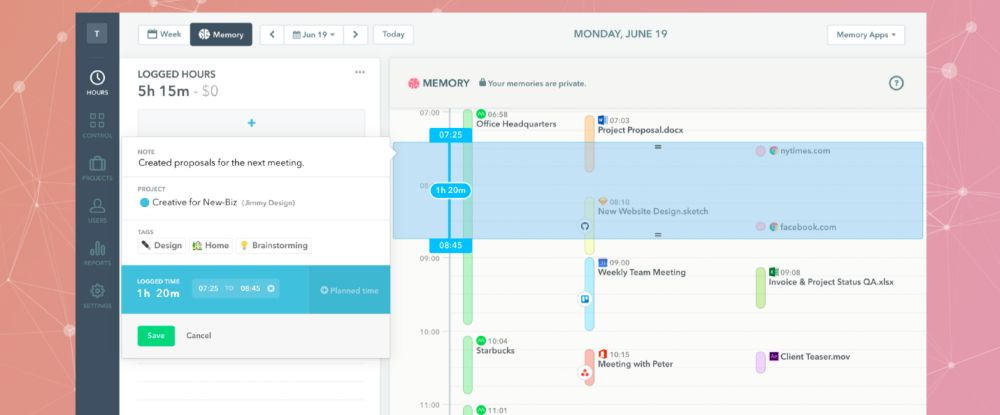 Whether you're a freelancer or you own a small business and work with a team, you need to be able to track and separate your billable from non-billable hours to accurately determine what to charge your clients. However, human nature dictates that people tend to forget some of the things they've worked on, and/or how long they worked on them.
This forgetfulness can cost you or your company money as you end up submitting timesheets based on guesswork. Memory by Timely solves that by precisely tracking and organizing every file you've worked on, website you've visited and app you've used in an easy-to-grasp timeline.
So, if you're still struggling to create detailed and accurate timesheets, let Memory by Timely create them for you! All you need to do is confirm. You'll never miss a billable-hour again and your clients will see exactly how the project's budget has been spent.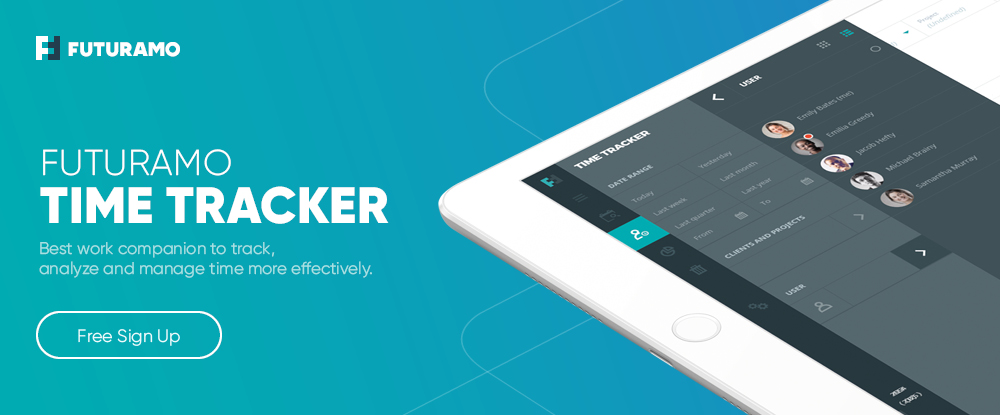 Futuramo Time Tracker does more than simply track the time you spend on a given task or activity. This cloud-based app helps you better manage your time, and your work, by means of its advanced statistics feature. This feature gives you valuable insights into your (or your team's) work habits, enabling you to modify any of those habits to improve your time and cost estimates in the future.
Futuramo Time Tracker can track multiple projects at once. Its searching and sorting features allow you to find information you need in terms of date range, task assignee, client, or project. This capability also allows you to plan your next projects by viewing and learning from past ones.
Futuramo Time Tracker is free to use for up to 3 users, and since there is nothing you need to install, you can be up and running in a matter of seconds.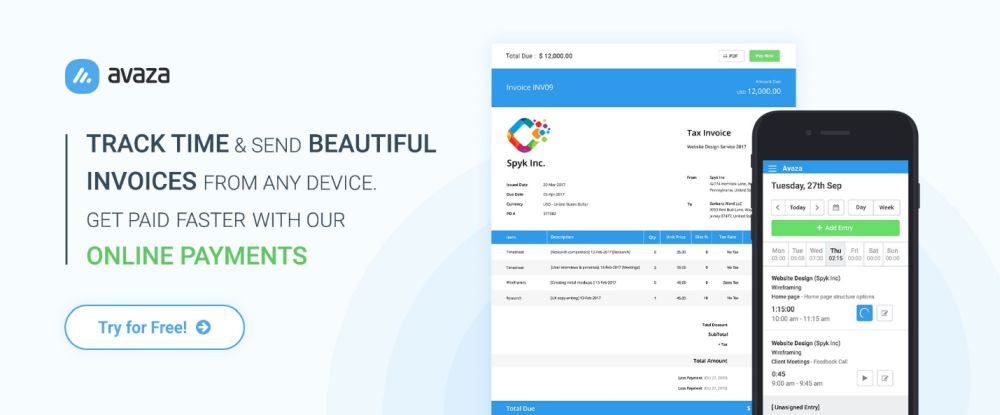 Avaza is a multi-purpose app that is ideal for creative agencies. Already in use by over 15,000 businesses around the globe, Avaza provides a range of solutions that address your time tracking, quoting and invoicing, and expense reporting needs.
Among its many useful features is the ability to manage your project and its budgeting and billing methods by instant toggling between your project's Gantt charts, task listings, and Kanban boards, and the ability to connect with more than 500 apps.
It costs you nothing to sign up and take this powerful app for a test drive.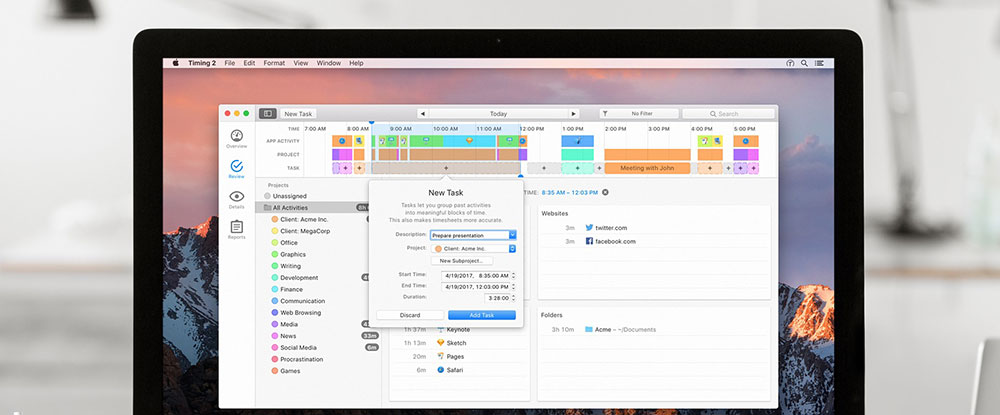 The majority of project time trackers require manual starting and stopping for each task or event you're involved with. Timing does it automatically. Timing keeps an accurate accounting of the apps and websites you use and the files and documents you work with. It uses this information to provide you with interactive timelines that show you what you did, when you did it, while providing insights into your productivity.
Timing comes in three editions (Productivity, Professional, Expert) and comes with a 14-day free trial period.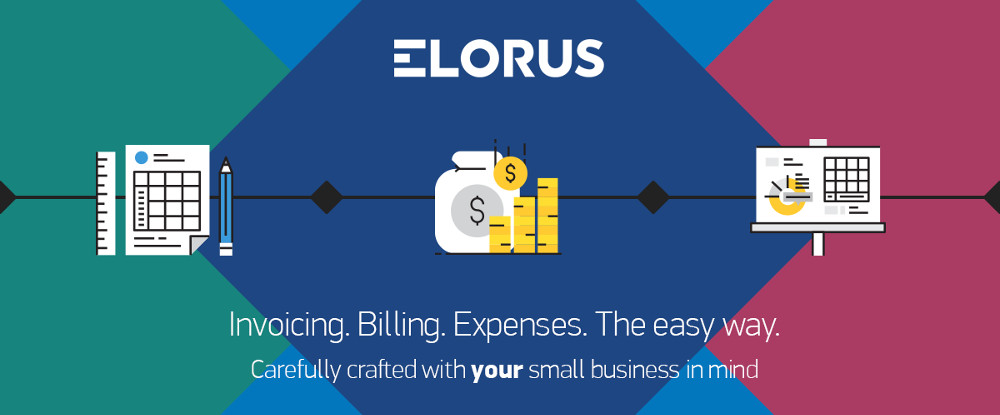 Elorus offers an easy way to conduct invoicing, billing, and expense tracking and reporting activities. It also offers multiple user accounts to make collaboration easier, and it supports multiple currencies.
A most interesting feature of Elorus, and one that your clients will love (and you will too), is its private client portal. Your clients can log in, review their transaction histories, download invoices, and make payments online. You retain total control over who can access this portal.
Elorus is free to use if you are working with 3 or fewer clients.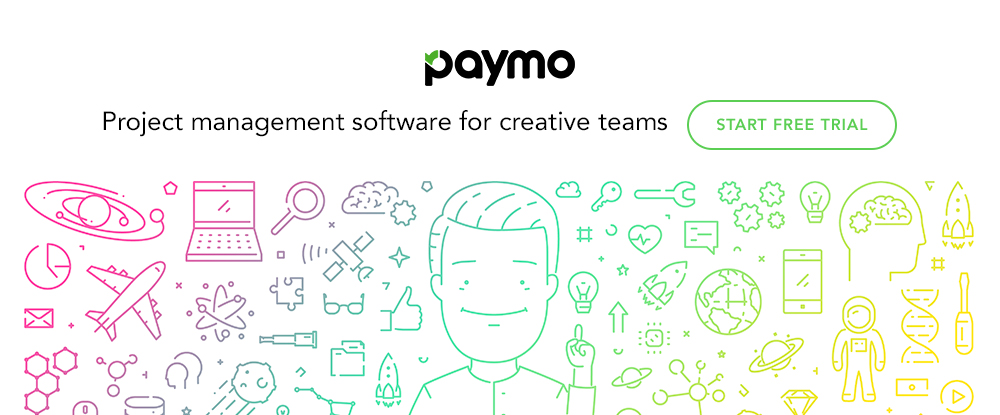 Paymo can be a solid choice if you're in the market for a multi-featured project management tool that performs automatic time tracking, resource scheduling, invoicing and expense accounting, and promotes real time collaboration with project clients and stakeholders. Features include Kanban boards and Gantt charts to help you organize your tasks and timelines to help you manage your resources and expenses.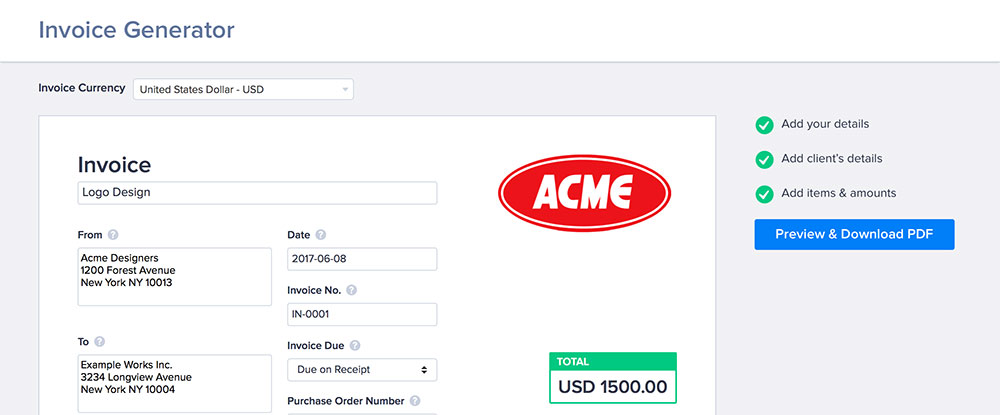 Free Invoice Generator gives you a quick and easy way to create invoices. Simply enter the line items and other necessary information (you can also include notes to your client), and you'll shortly receive the invoice in PDF format in your email. You can create an unlimited number of invoices at no charge.
Hiveage also has a subscription account where you can sign up for advanced features – online payments, time and expense tracking, subscription billing, etc.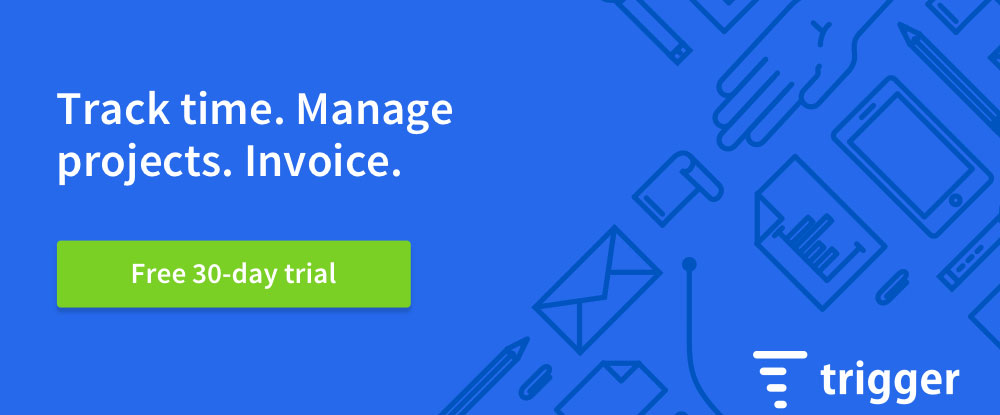 Trigger is a great option if you're looking for a time tracker that also offers project management and invoicing (direct to Xero). You don't have to pay for three services - it all comes under Trigger's one affordable price.
The best part is that you can click on "Unbilled Invoices" and quickly know who (and how much) to invoice because time tracking is done in real time against real client tasks.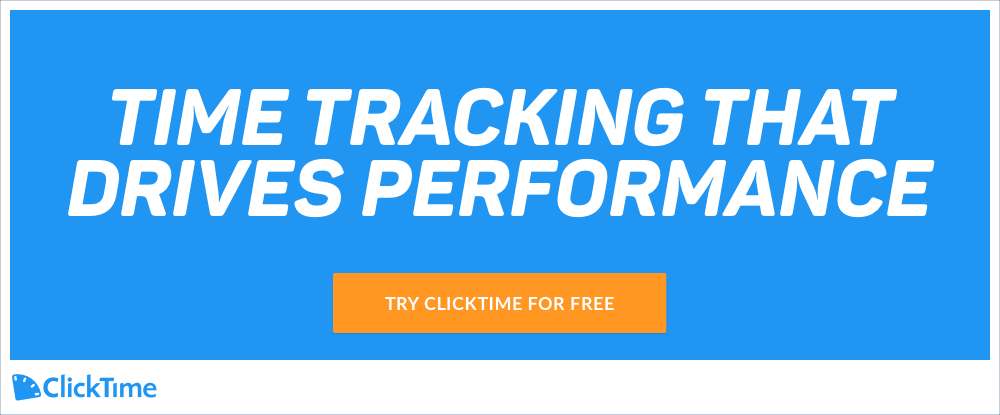 ClickTime – Easy Online Timesheets is a multi-featured online software platform that will help you manage your project costs, stay within budget, and maximize your profits.
Features include a set of pre-built reports for viewing performance metrics, an interactive planning dashboard to manage your billable and non-billable hours, and free iPhone and Android mobile apps to help you track and manage time and expenses. Three plans are available; each with a 30-day free trial.
What's in It for You
We discussed some great time tracking, invoicing, and other project management solutions.  You've seen how many options you have.
Some of them will be suitable for web designers or freelancers. Others are perfect for business owners. Yet, there is no doubt you will find just the right one for yourself.
While some of the apps offer specialized solutions, others present multi-functional platforms. Any of the presented applications will definitely make your workday progress smoother. Especially if you're not an accounting guru, or a "numbers" person.