A majority of designers look to WordPress as the ideal platform on which to build a website, whether it is a portfolio, eCommerce, blog site or something else. WordPress is packed with tools. Plus there's a ton of themes that can be used with it that provide even more tools and options for a web designer.
WordPress doesn't have every feature you might need at some point. Even when using a theme with the platform the capability to add a key feature may still be lacking.
A plugin can be the saving factor. The only problem is that there are more than 55,000 of them in the WordPress repository.
Rather than spend a better part of the next few days looking for one you can use, why not check out the 8 plugins described in this article. They're among the best of the bunch for 2020 website building projects. Practically it is guaranteed to put your websites on steroids.

Not all plugins are task specific, even though when you think of a plugin that's what generally comes to mind. Not all plugins fit into the "premium" category either. Most don't, and many if not most will have you reaching for your wallet.
The Brizy WordPress plugin performs multiple tasks. Since it's a premium tool it performs them very well indeed, and what makes it even better is Brizy is free to use.
Since Brizy is drag and drop, it's remarkably easy to learn and use and you don't have to concern yourself with coding.
You can use Brizy to design a section of content, an entire page, or a complete website.
Features include pre-made blocks, layouts, popups, global colors and fonts, and 4,000 icons. Plus, those blocks you customize can be saved for reuse.
Brizy features app and full mobile and tablet control benefits along with free documentation and video tutorial support. Get started using Brizy today. It won't cost you a dime and there are no strings attached.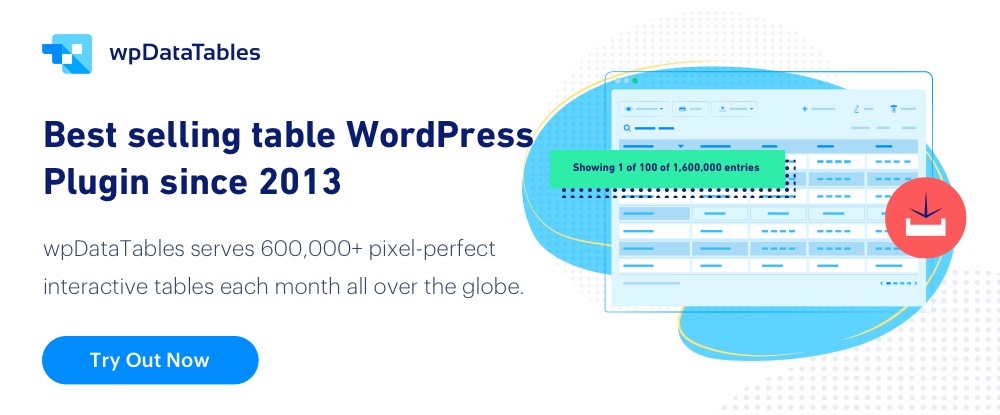 It is not typically for WordPress themes to have any ability to create tables and charts from massive amounts of data. Plus there aren't really any plugins that are up to the task – except one.
wpDataTables enables you to work with massive amounts of data (read that hundreds of thousands of rows) from a variety of sources and in a variety of formats.
This premier plugin will accept that data, do the heavy lifting required to organize and manage it, and build well-organized and informative tables and charts that are colorful, responsive, and easy to edit and maintain.
wpDataTables accepts data from Excel files, Google spreadsheets, CSV files, XML, serialized PHP arrays and more; as well as real-time data from MySQL.
wpDataTables is especially useful for presenting financial, statistical, comparison, and complex analysis data, and even product catalog information.
This dynamite little plugin can lift a huge load from your shoulders.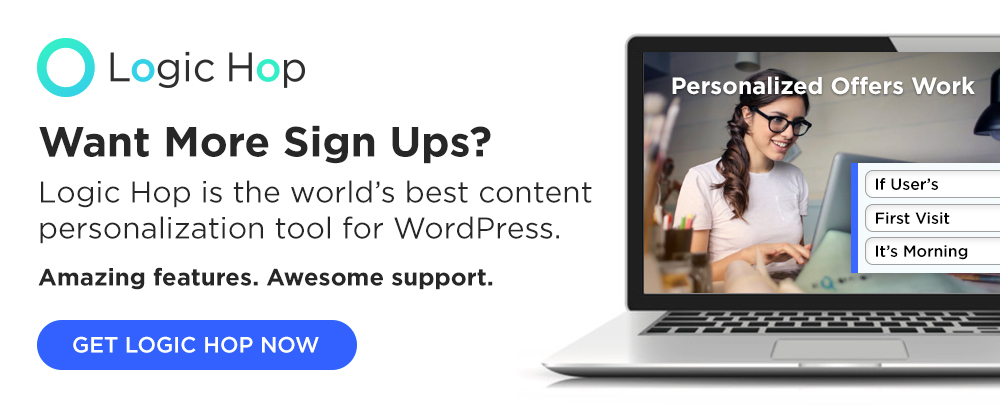 Your website is boring. Sorry – We visited it 5 times and it had the same call-to-action. Just kidding… We only visited it once and never went back. Sadly, this is what happens with most sites. Users click in and bounce out. Why? Because the content isn't relevant to their needs.
With Logic Hop you can personalize your site and show the right content to the right person. And you know what happens? They stick around. They convert. They buy your products. That's right, it's a fact that personalized websites perform 200% better. That's why Logic Hop is one of our top WordPress plugins for 2020.
Logic Hop brings the power of personalization to WordPress giving you unlimited personalization at one low price, including geolocation. Turn your website into an engaging, money-making, conversion machine. Don't be boring. Start personalizing with Logic Hop.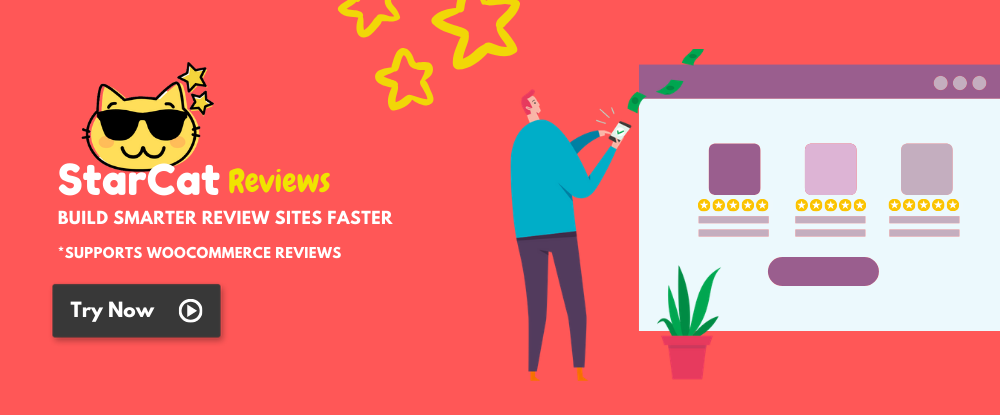 StarCat Reviews is an All-In-One WordPress Review plugin that is designed to meet your every need for a review site or section. You can easily create any type of review website including a user-generated review site. You can make money by reviewing products and services on your website.
It includes an advanced review system with Multiple Rating Criteria, Pros & Cons, and Review Replies that can be used in any Post, Page, WooCommerce page or CPT. It also has premium add-ons with more powerful features.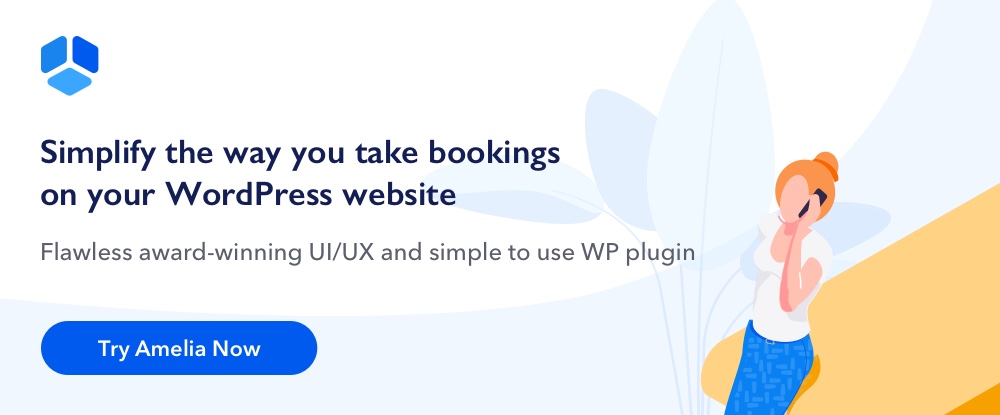 The Amelia WordPress plugin, with its award-winning UI and UX, will automate your appointments, events, and booking operations. To the extent your business depends on these operations, Amelia can save you time and money, and significantly reduce and even eliminate employees' and customers' frustrations.
Customers can book and manage their appointments 24/7
Amelia matches customer appointment times with employee availability
Operations can be managed from a central location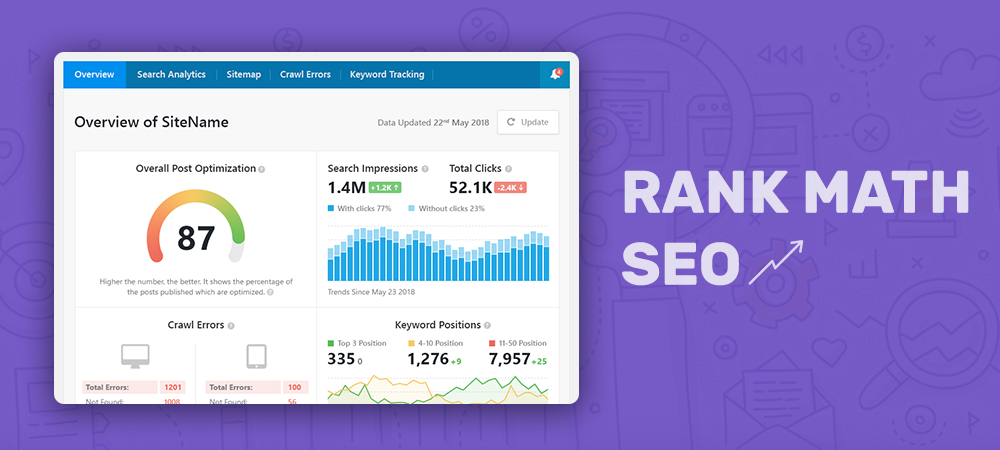 SEO-related skills are not always a web designer's strong point, and for many - Rank Math SEO can be a godsend. This unique SEO plugin's clean, easy to work with UI gives its users a powerful way to satisfy search engines and generate more traffic.
Rank Math assesses your site on 40 SEO factors and provides actionable SEO-enhancing advice.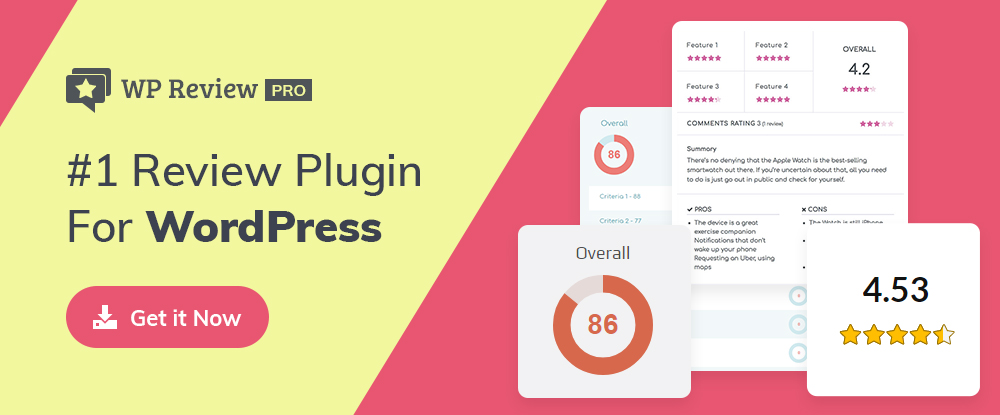 A decent review section can give an eCommerce site a real boost. A top-rated, best-in-class review section can put the same site on steroids. The WordPress Review plugin offers a variety of review and rating scenarios that can be applied to match your brand, product line, service type, and audience.
WP Review enables product comparisons and promotes customer comments. This plugin is 100% WooCommerce friendly and compatible with any WordPress theme.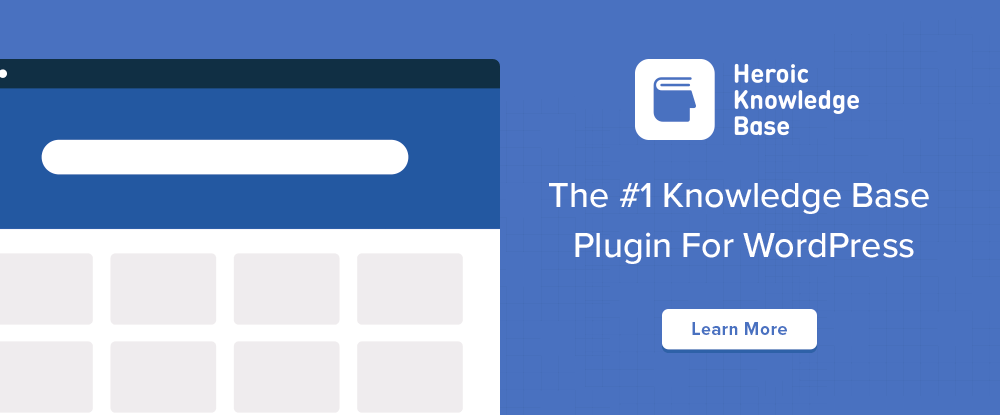 Heroic KB is currently the most popular WordPress knowledge base plugin on the market. It integrates smoothly with any WP theme right out of the box and offers 24/7 customer support.
Web designers really appreciate Heroic KB's live search, actionable analysis, and article feedback features that combine to provide answers to questions and useful information to customers and important information to website managers.
Hopefully, you've found that one or more of the 8 premium plugins listed above can resolve a problem or scratch an itch that's been haunting you for a long time. A WP theme that gives you all the features and functionality you ever likely do need is a rarity.
That applies to many specialty themes as well. Selecting a plugin that enables you to incorporate an engaging review section, helps you personalize your site, or make it super SEO friendly makes good sense.
That said, happy hunting.