Startup and small business owners always face the challenge of finding new customers. Retaining existing customers can also be difficult.
Today's business environment is highly competitive. Thus, it is crucial to own a professionally-designed and carefully-constructed website. Like this, you can ensure that the ongoing search for customers and clients will be a successful one.
The following 10 WordPress themes are perfect for this purpose. They provide the tools to build websites for startup and small business owners. Each of these themes has the necessary features to create high-quality websites. With the help of these great themes, you will be able to build a reliable customer base.
You may find more than one of these themes particularly appealing. That's OK. Simply take a closer look, and you should find the one that suits you best. You needn't fear to make a poor decision. That would be difficult to do with these premium themes.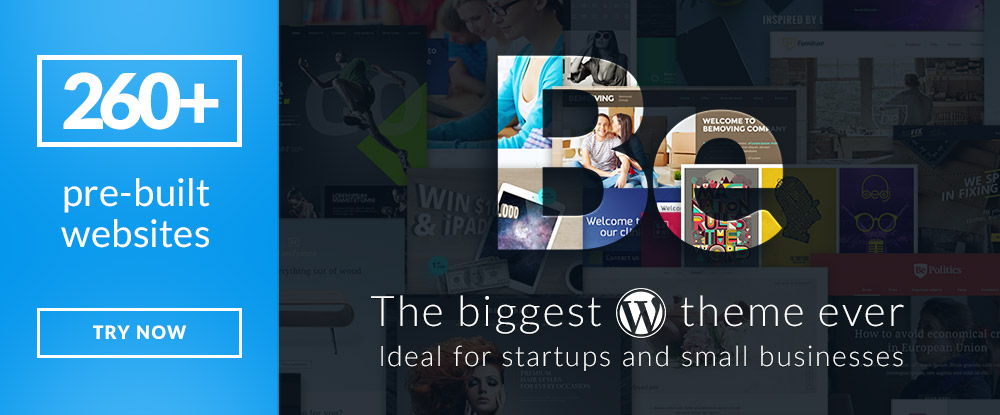 What makes Be Theme a good choice for building a small business or startup website?
Be Theme has a whole host of answers to that question. This, the biggest WordPress theme ever, provides many different approaches to putting together a website that any small business or website would die for. It's WooCommerce ready, responsive, SEO friendly, and filled with special effects and design options.
Did you ever think it possible to build a website from scratch in only a few hours? How about 4 hours? That's happened time and again for Be Theme users. Not having to write a line of code helps of course, but Be has so many powerful and helpful features, not the least of which are its 260+ pre-built websites (most of which are multi-page), that it's easy to get off to a quick start, and easy to put a few pages together quickly.
Install a pre-built website with a single click, and then put Be's Options Panel and Muffin Builder to work. Be's 200+ shortcodes come in handy as well.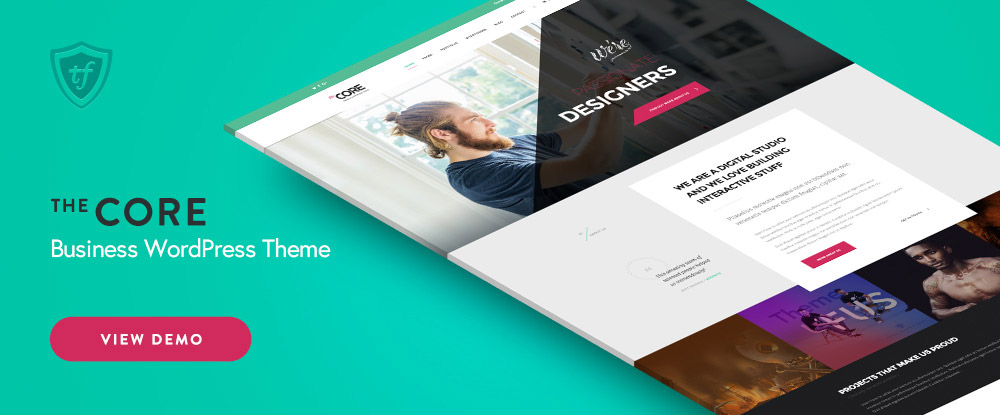 What makes this theme a good pick for a startup or small business website?
With The Core, you have 20 professionally-crafted, customizable website examples to base a website on. One of these, Core, will make a great starting point for your next small business or startup website project. Several purchase plans are available. You can choose a single website-building plan, or one of the unlimited website-building plans, in which case you'll get all 20 of the website examples, plus lifetime updates and support.
The package includes a visual drag and drop page builder, plenty of header and footer options, and a huge selection of other web design options to work with, including shortcodes. No coding will be required on your part.
The core is WooCommerce ready, it's responsive, and it has what you need to create a stunning portfolio to showcase a business's products and services.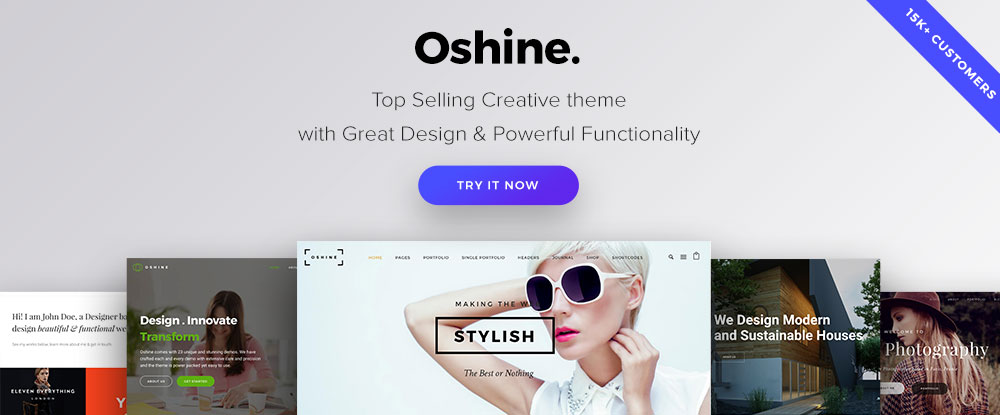 Why choose Oshine for your startup or small business websites?
Finding the right match for a startup or small business among Oshine's 27 stunning demos is not a problem. Each demo's design is crisp, clean, and totally modern, and requires but a single click to install.
Page building is a fast, easy process thanks to Tatsu, Oshine's front-end visual page builder. It works in tandem with a powerful options panel, generous typography and color scheme selections, and a nice range of header and menu styles to pick form. Your options are not only limitless, but and you'll have complete control over your designing the layouts you want.
If creating a portfolio is part of your plan, creating an awesome one to showcase products or services will be no problem at all, and the result will always be responsive and WooCommerce and WPML compatible.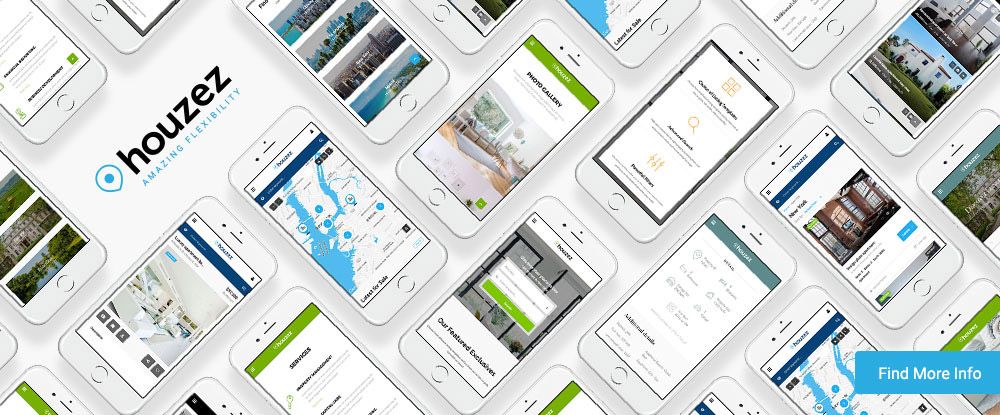 What makes Houzez the right choice for a startup or small business?
What Houzez offers may not be the right fit for some businesses, but for a realtor or real estate agency, it's perfect. This specialty theme has everything needed, including property search, rating, and review systems, the ability to collaborate with other real estate agencies, and even an online payment system.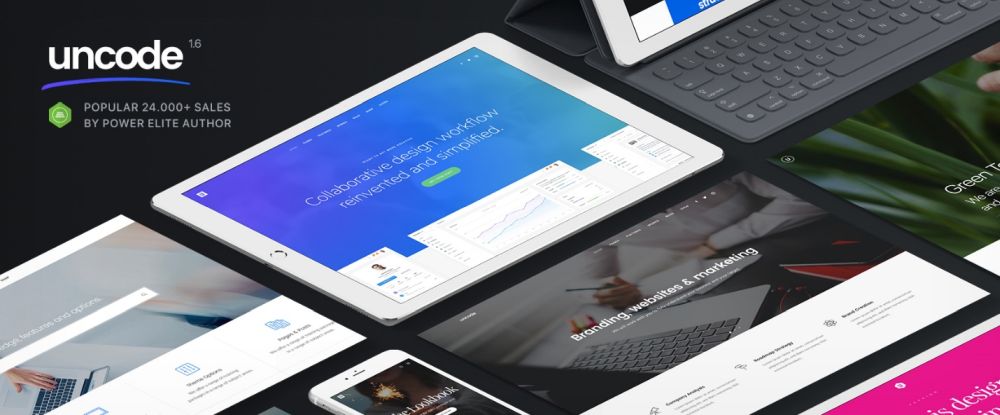 What makes Uncode a good choice for small businesses or startups?
Uncode's design is ultra-professional. It's smooth as silk, and it's pixel perfect. With this multipurpose theme, you can create stunning websites for any small business or startup. Uncode uses Visual Composer as its page-builder/editor, which means you'll always have 100% control over your page-building activities and layouts.
Uncode is an easy, trouble-free web building tool to work with.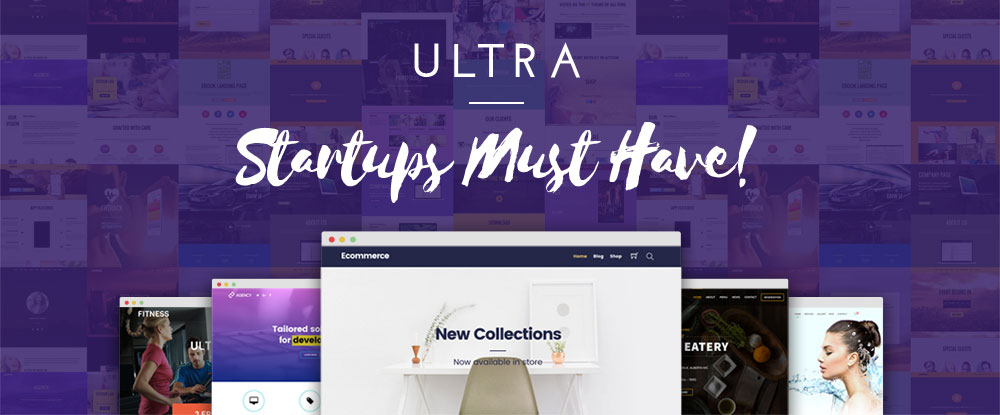 What makes Ultra by Themify, a good choice for startups?
Ultra's secret lies in its pre-designed row approach to building a website. Each of the 34 pre-designed rows is responsive, customizable, and you can drag and drop them to where you want them.
This novel approach makes page building almost ridiculously fast, easy, and fun!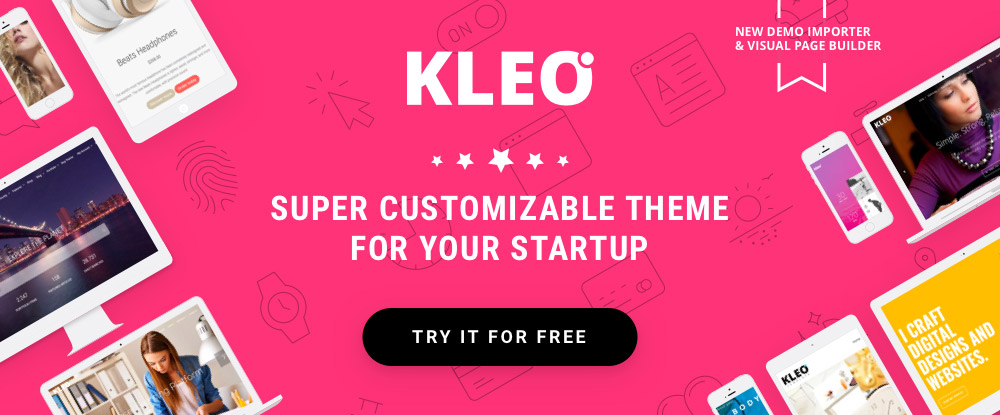 Why is KLEO a good choice for startups?
If you have a small business client who needs to have a website up and running in short order – KLEO to the rescue! KLEO can turn a vision or a list of requirements into realty in hours, and possibly in minutes.
It's single-click demo import, compatibility with most of the popular plugins, and drag and drop page builder make it a must-have theme.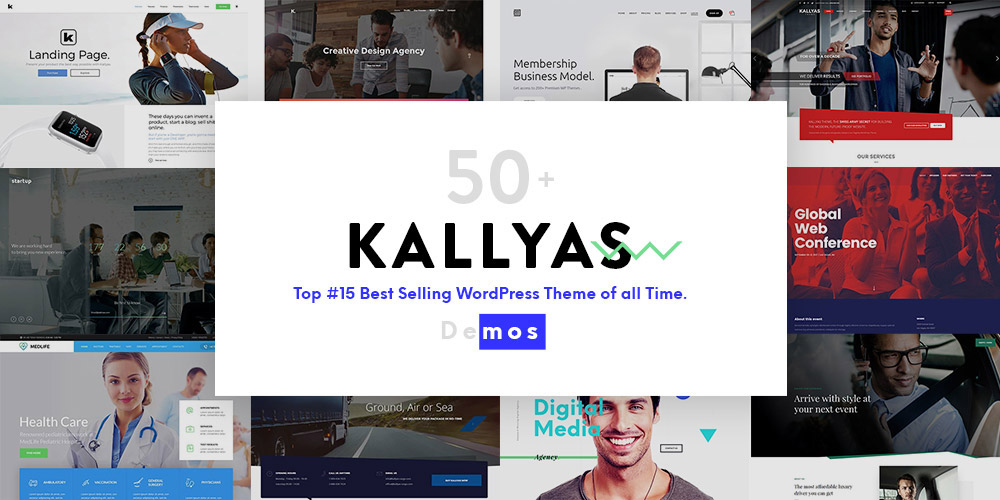 Why Kallyas is a good choice building startup or small business websites.
Experience and reputation are two very good reasons. Kallyas has been among the top 15 WordPress theme best sellers for the past five years. And, it's the result of the work of a design/development team having many years of combined experience.
Kallyas comes with 50+ pre-built websites and Zion, its amazing, innovative page builder.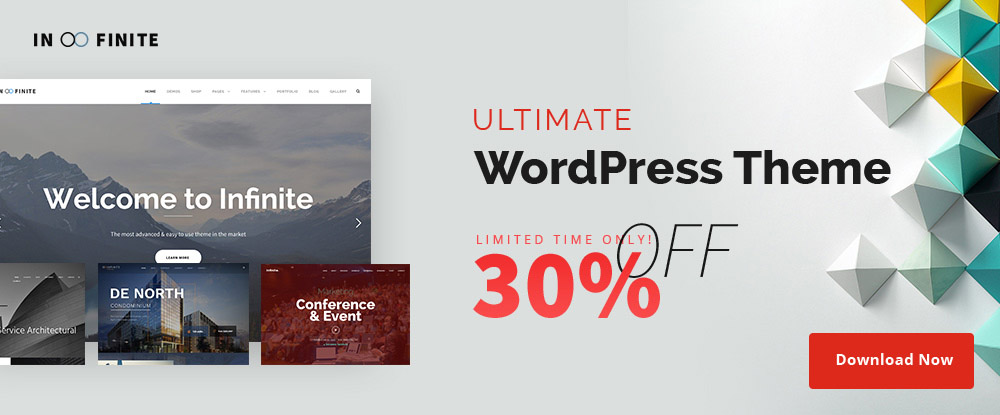 What makes this theme a good match for startups and small businesses?
Infinite offers a great selection of website demos that have been conveniently placed in four categories: Corporate, Creative, Niche Retail and Services, and WooCommerce. The design features of these demos can be mixed and matched to give you precisely what you client wants and needs.
Better yet, for a short time, Infinite is available at a substantial discount.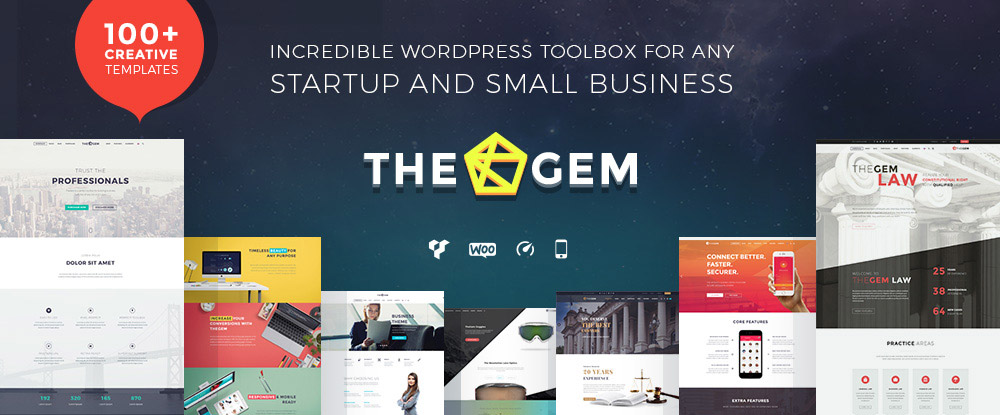 What makes TheGem a good pick for startups and small businesses?
If you're searching for a theme that will make your brand stand out, and take your business to the next level, TheGem will be a great choice. This premium WP theme comes equipped with the flexible features necessary to create startup or small business websites.
TheGem comes with more than 50 business carefully designed business concepts. You can work with a single concept or demo, or combine elements from several via drag and drop. In addition, you'll have 250+ website elements to work with, and no coding is required. TheGem is a great investment.
Conclusion
Have you made up your mind, or are you trying to decide among several candidates? Making a choice may take a little extra time. But it will be time well spent, and you don't have to worry about making a poor choice.
Have you made up your mind, or are you trying to decide among several candidates? Making a choice may take a little extra time. But it will be time well spent, and you don't have to worry about making a poor choice.
If you like what you see, or think we may have left something out, we'd like to hear from you.