Well, it's not a secret that working as a designer is a hard thing… Still, let's talk about the positive aspects of this profession. In a word, today I'm going to give you 3 easy but cool tips that can quickly make your working day happier. What is more, one of them is about relaxing! Are you excited now? Let's go!
Create Your Own Style Guide!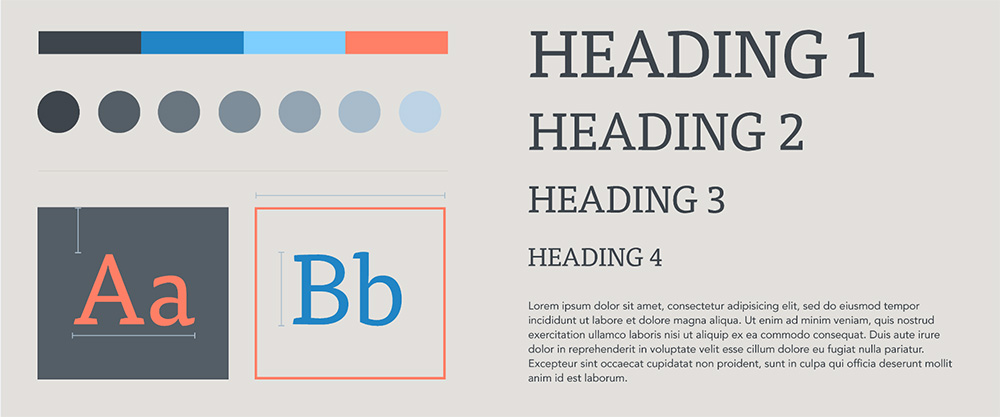 As you may now, today creating style guides is pretty popular in the publishing world and the one that Google made for its own Material Design is an awesome example of a properly produced guide. So, there are a great variety of the recent style guides, as they can come in the form of documents or even big books. In the end, it will help one to keep a contrasting team on the same page, so all the successful designers create their personal style guides to make sure that the online projects that work with have uniform styles all the way through. Plus, here is an additional way to stay trendy and interest web audience with your work. All you need to have is a well-written style guide, so why not?
Back to Big Typography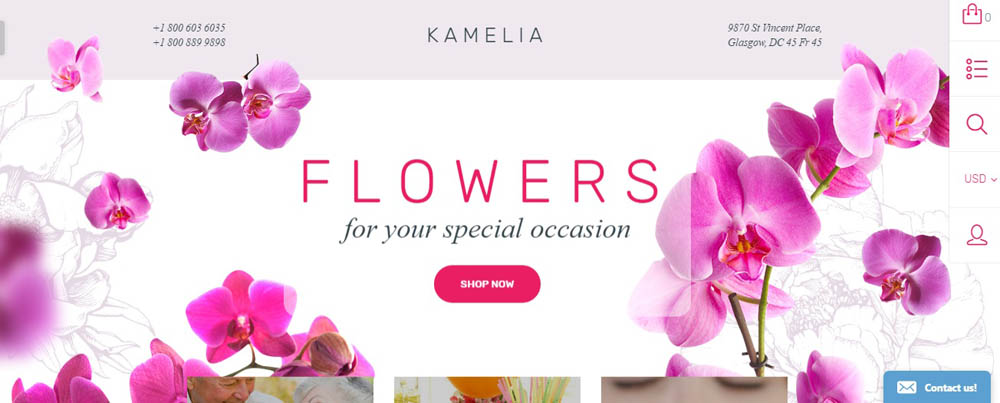 Yep, I know what you are thinking about: using larger fonts is not a new web design trend, but don't forget that everything new is, actually, well-forgotten old. Thus, now more website designers prefer to use big and simple fonts that are, firstly, better to be read online (especially on smaller screens of mobile devices) and, secondly, allow one to focus on the content. Moreover, such typography does look fashionable and fits in fine with well-known flat design and other minimalistic trends. Believe me, people won't like your website (even if it is the most stylish one) when its content isn't readable! Just remember that simplicity plus comfort is a real formula of getting success.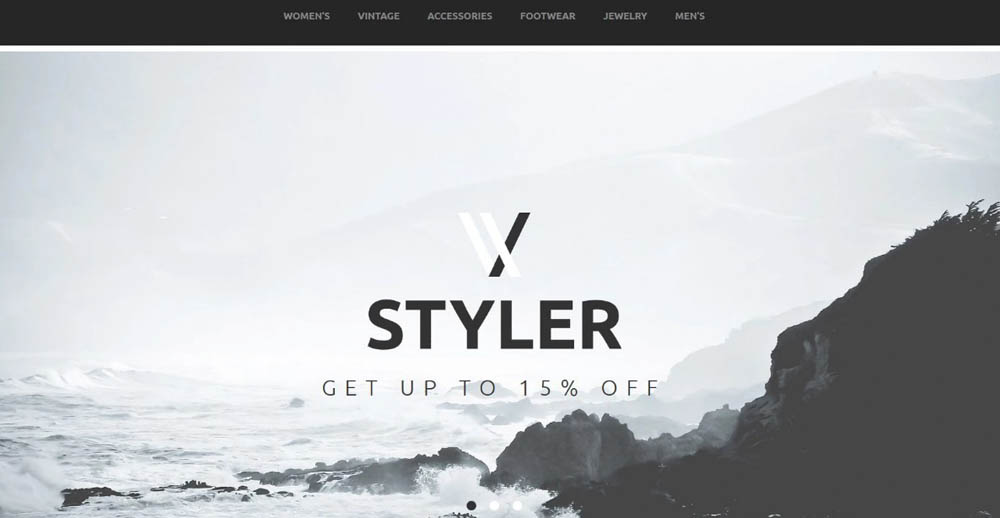 Finally, Coffee!
Talking about relaxing, it will be the biggest part of the post, as being a designer means a lot of work to do and having a break is an important step before new achievements. My personal way to have a rest when I'm short in time is to help myself with a cup of delicious coffee. If you are a coffee addict too, you know that today this tasty drink is quite expensive, so it will cost one a mint of money to buy favorite coffee every time they need to relax. Actually, it would be much cheaper to make your own drink! I know what you think about, but, believe me the process is not as complicated as some people think. By the way, what is your favorite coffee? Mine is definitely latte! That is why today I'm going to share with you the way I usually do it.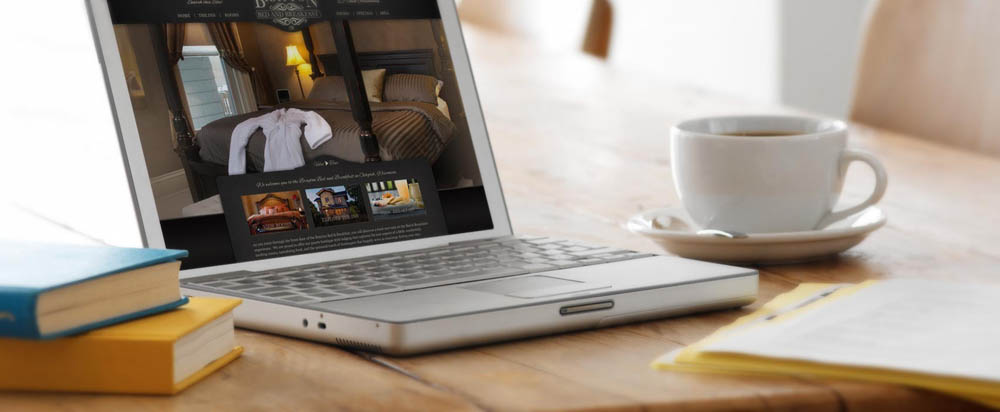 To begin with, latte is milk from French. Keep in mind this point, as milk (and properly made espresso, of course) is the most important part of all the work. Basically, you have to learn the technique of milk steaming and once you have mastered it, everything else will be quite easier to do when the milk is properly done. Then you can decorate your coffee with basic latte art (I will add a helpful video that can assist you with it a little bit later) or even create your own designs. Needless to say, once a designer is always a designer, so let's transform your usual cup of coffee into a real masterpiece!
What do you need to make a perfect latte? Naturally, such things as: espresso, steamer / steaming wand or any other tool that will help you to work with milk, (don't be upset if you don't have a coffee machine, because there are a lot of items for milk available on eBay) a milk frothing pitcher / jug, your favorite coffee cup and a strong desire to create something cool. Firstly, fill ½ of the pitcher with cold milk and simply turn the wand. Secondly, submerge it and then raise the wand to the point where one can hear a couple of hisses. Note that there should be no large bubbles forming on the top and if you see them it means that your milk was overheated. Thirdly, turn the wand off when the temperature of milk is nearly 140°F–180°F. Here is my personal tip for you: hold the pitcher / jug with your left hand the way you can feel its temperature and as soon as it becomes uncomfortable to hold the pitcher (because it is too hot) just turn the wand off.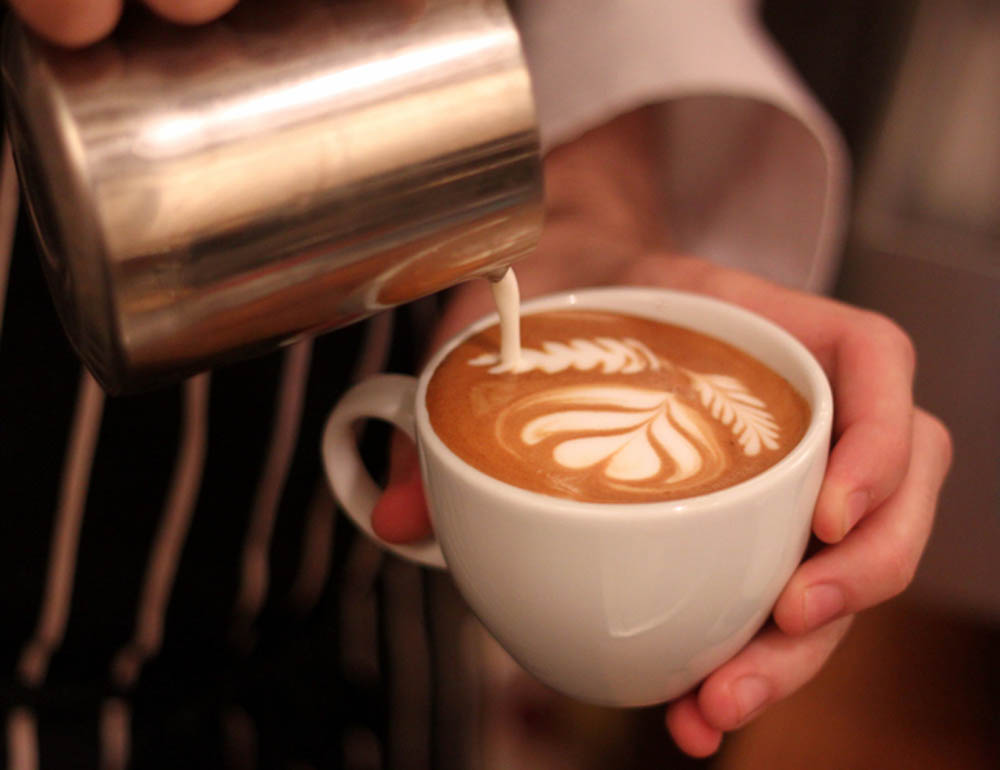 Have you ever noticed that latte is usually given in the round bowl-shaped cups? That is because it is always easier to make a beautiful late art in such mugs. To get a success you have to pour your milk into a cup slowly and consistently at a high distance, as such technique lets espresso and milk continue incorporating.
As it was promised, here is a useful video I found on YouTube.
Without a doubt, there are a lot of various ways to create latte art. Still, I think that after a couple of home lattes you will be able to create your own design that will certainly surprise your friends, co-workers and relatives.
To finish with, what are your own ways to relax when you are short in time? Don't hesitate to leave your thoughts in the comments below!