If you're in need of a platform to share and test your designs, a wireframe, mockup, or prototyping tool is an obvious solution. These three types of tools are not the same. Even though the names are sometimes used both interchangeably, and incorrectly.
A wireframe is a low-fidelity model of your design. Wireframes are static models. They are often used to provide an early look at a design before all the details are flushed out. Wireframes show shape, but not substance.
A mockup is a mid- to high-fidelity representation of a design. A high-fidelity mockup can present the exact look of a product, but it is still a static model. A typical mockup cannot simulate performance (otherwise, it would be called a prototype).
Prototypes are dynamic. They can low- to high-fidelity, depending upon the purpose behind them. Some prototypes can simulate the exact look and feel of a website or mobile app. A prototype may be beautiful or quite ugly; as long as is it is functionally correct, and it works.
Building a prototype involves in most cases three steps:
Step 1: Sketch out the website or app flow, page by page (how a user might navigate).
Step 2: Create 3 to 5 digital models of each page. Test them to see how they work; then iterate until you have the functionality you want.
Step 3: Focus on increasing the fidelity of the visual details. Yet only when you are satisfied with the functionality. A finished prototype may or may not have the same look as the end product, but it should have the same functionality.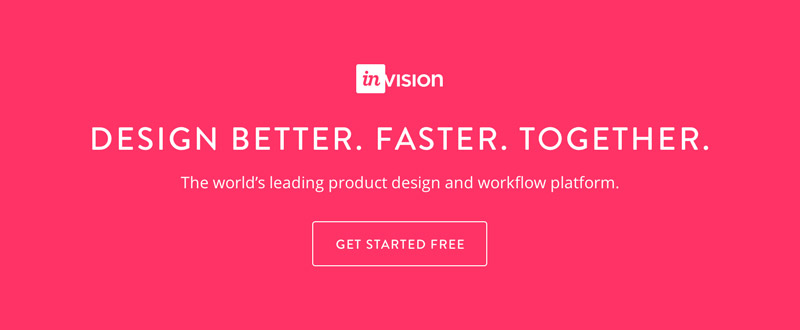 With InVision, you and your design team can prototype, review, modify, and user test your web and mobile products; and do it all without a single line of code. This premium product design platform, used by more than 2 million, powers digital design products at roughly 70% of the leading Fortune 100 companies. Forbes recommends this product, and lists the company as one of the top cloud-based companies in the world.
Prototypes are used primarily for feedback and testing with the intent to refine and verify product design. It only makes sense that a premier prototyping tool like InVision will help you or your team deliver better, smarter products. Being cloud-based, means that InVision is always on and ready to support your prototyping, team collaborating, and testing needs.
A free 15-day trial is yours for the asking. Try it out and see how this prototyping platform can streamline and speed up your entire design process.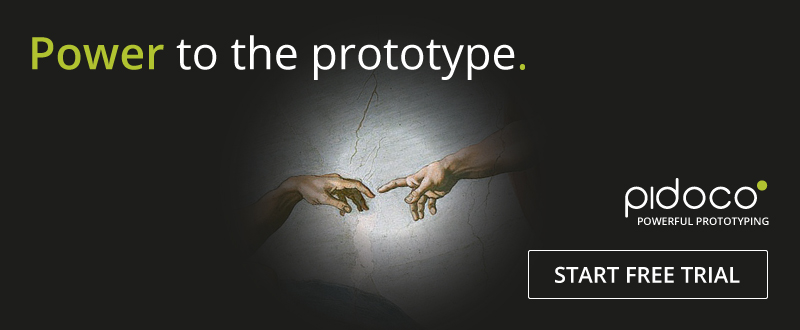 Pidoco is ideal for both web and mobile app designers. It's ideal for individual designers, and ideal for teams; especially because of its shallow learning curve. Most first-time Pidoco users are productive right from the get-go.
This tool can also be used for wireframe and low-fidelity prototyping, so it is a useful tool to have throughout the design process. Where it really shines however, is in turning out high-fidelity, interactive UX prototypes, and doing so quickly. Your work can be previewed live in your web browser and/or on mobile devices.
Pidoco's plans come with unlimited screens, unlimited users, and unlimited reviewers, free use of the Pidoco app, continuous updates, and friendly user support. Pidoco's Enterprise Edition is available if you want to run it on your own servers.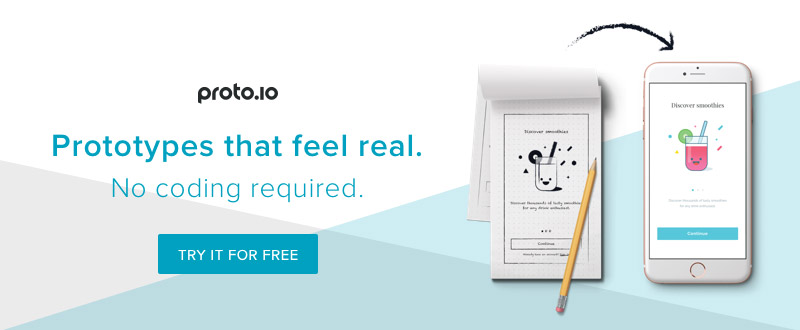 This pioneer, world-class application prototyping platform is used by designers, design teams, and developers alike. Proto.io has the capabilities needed for them to validate their products early on, and save time and money in the process.
With Proto.io, you can create an app prototype for any screen size. You can satisfy all your prototyping needs on a single platform. Use it during the early stages of design for building wireframes and mockups you might need to check on the direction your design is taking, or to solicit feedback. During the latter stages of design, use it to create animated, interactive high-fidelity prototypes for usability testing and sign off.
Coding skills are not required, and Proto.io is so easy to use that you can start creating awesome prototypes right away. 330,000 users, smoking-hot startups, and Fortune 500 companies have placed their trust in Proto.io. Take advantage of the 15-day free trial.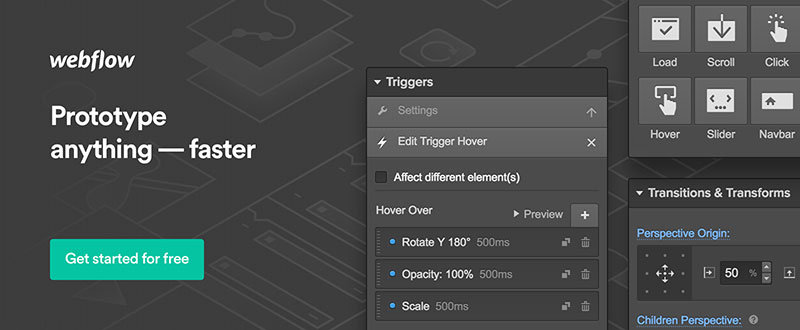 Webflow is not your typical prototyping tool. Everything you create on this platform, including awesome high-fidelity prototypes, is powered by production-ready HTML/CSS and JavaScript. When you refine your web or app prototype to provide the exact look and feel of what you're looking for in the final product, the responsive code is there as well.
You can either move seamlessly into the production stage, or present your design, with your responsive code, to the developer. Webflow has other features you need as well, including collaboration, and automatic version control.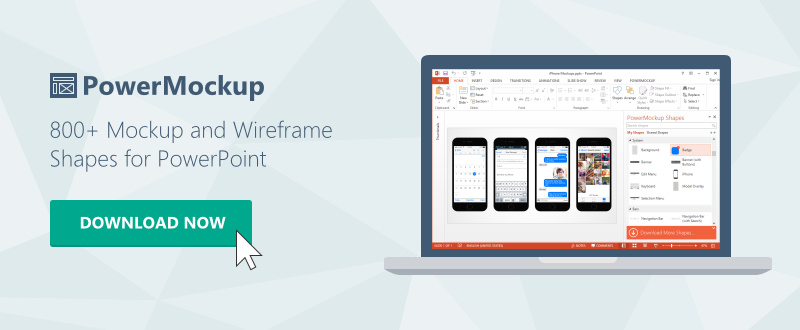 PowerPoint already has storyboarding features that can be used to demonstrate flow between screens. PowerMockup, a PowerPoint add-on, features a library of UI design elements and shapes that you can drag and drop onto a PowerPoint slide to create a wireframe or mockup of your design to present and share with others.
The library is a "Shared Shape" library that you and your team members can add to. Smart shapes are also included in the library. Now, screen prototypes of mobile, web, and desktop applications can be created right inside PowerPoint.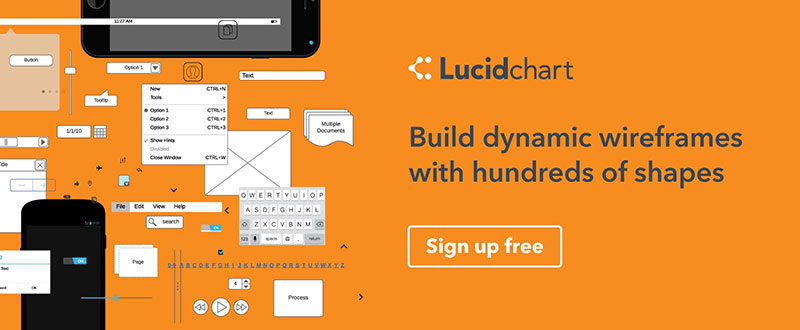 Lucidchart features an extensive library of design elements that you can access to quickly create static mockups and wireframes to share with team members. If a wireframe or mockup tool is all that you require, this application will serve you nicely.
The main reason for including it here however is its flowchart-making capability. When you are presenting flowcharts during a design review, or for whatever reason, you naturally want them to be professional looking, and you want them to be done right. That is precisely what Lucidchart does for you.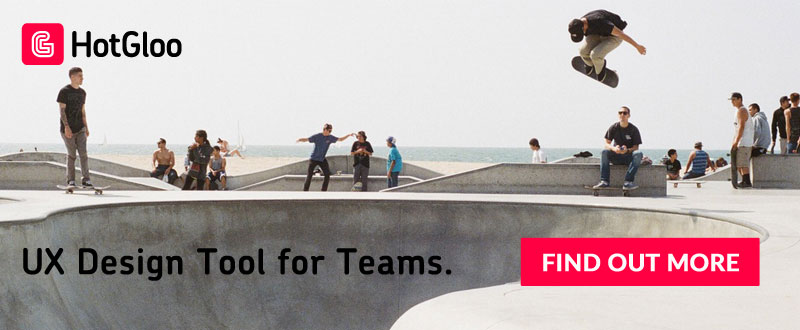 Searching for a prototyping tool that fits your needs? One that is easy to use, has all the features needed, and provides you with a design environment that practically breathes UX?
With HotGloo, you can create web, mobile, and wearable prototypes right in your browser. You'll have access to a 2,000+ element UI library, and a multiple-license account for collaborating and testing. HotGloo is well documented and supported by video tutorials and webinars.
Whether your next prototype is for an award-winning app or a huge e-commerce wireframe solution, HotGloo is the perfect match. Try for free.
A few ending words
At first glance you might think all seven of these tools would be pretty much the same. In truth, there is quite a range of capabilities for you to choose among. Most provide premier prototyping capabilities, including collaboration and usability testing features. A couple are best for building wireframes or mockups. Having read the intro, you should not have a problem making the right pick.
There's even a tool you can use to create professional flowcharts that reflect nicely on your professional skills, and an application for those who live and die with PowerPoint. In other words – a good product for everyone.