Why Calligraphy?
Calligraphy is an art form; specifically, it's the art of producing decorative handwriting or lettering with a broad-tipped pen or brush. The word comes from the Greek words, kallos, which means beauty, and graphein, which means write. Together, they form a third Greek word, kalligraphos, a person who writes beautifully.
Today, calligraphy is typically defined as giving form to signs or letters in an expressive and harmonious manner. Modern calligraphy can be functional, as in wedding announcements for example, or purely decorative, where signs or letters do not necessarily have to be readable.
Modern calligraphy flourishes in graphic and creative design, wedding and event invitations, and various types of document and certificates, such as diplomas. It is also widely used in maps, religious art, logo design, font design, and typography.
Finding a calligraphic font that will best serve your purposes isn't always an easy task. Fonts can be overly decorative or flashy for some uses, or too simple and modern-looking for others. Beauty is of course in the eye of the beholder, but when choosing a calligraphy font, it's best to select one that can easily be paired with a simple body font in a way that provides a sense of balance.
Calligraphic fonts should generally be used sparingly, so as not to overpower your overall designs. Innovation is good, but it's best to proceed with caution. If you choose to defy convention however, and it works, so much the better.
Following, is a nice selection of a number of the best free fonts you'll find in the calligraphy category.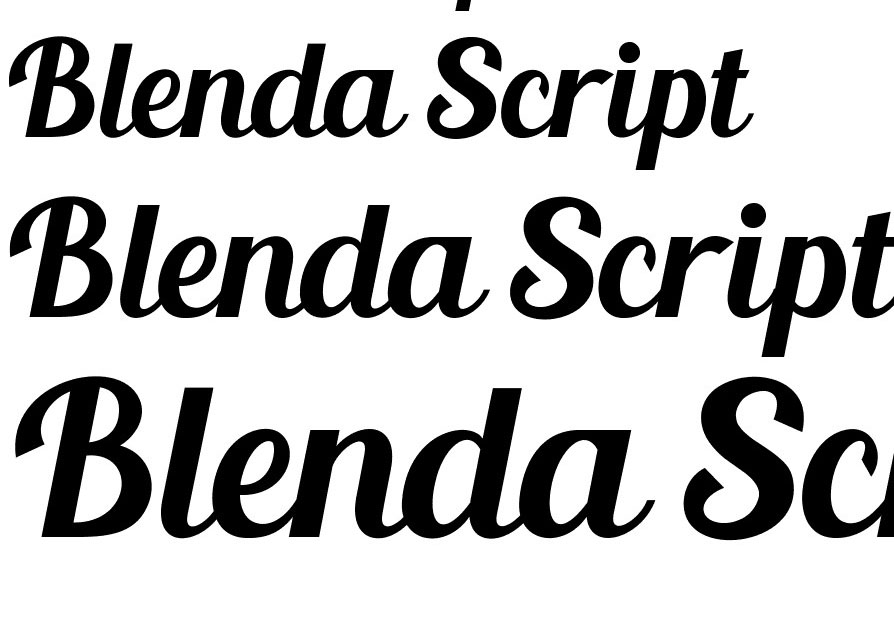 Blenda Script offers a somewhat vintage look. It is thick; and it is playful. It can be put to good use for eye-catching headers intended to project an abundance of character or personality. Blends Script is a free, experimental font. It was inspired by another bold, vintage script font – Lobster font. Blenda Script is a good choice for logos, posters, or badges, in addition to print or web headings.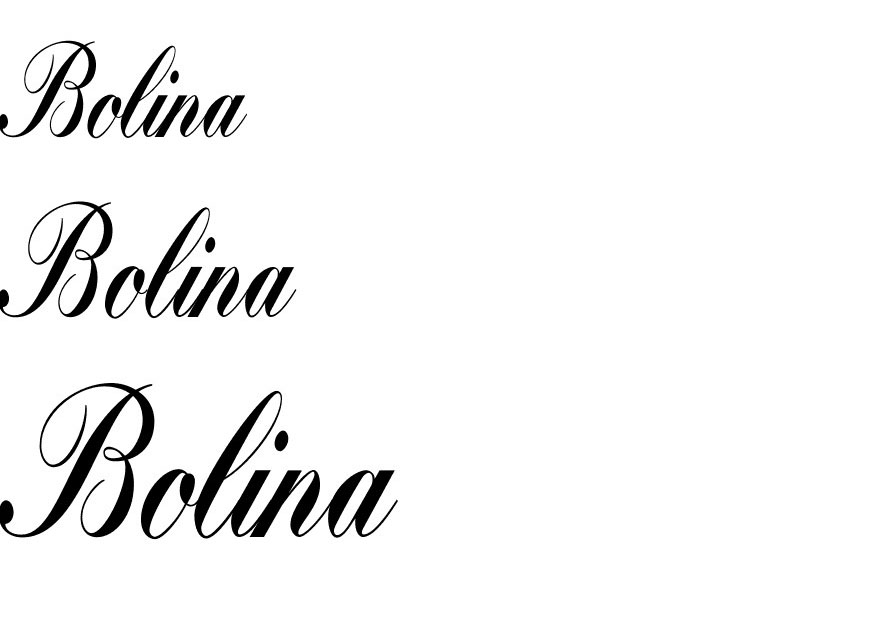 Notice the varying thick and thin stokes that make up this classic condensed calligraphy font. Bolina is a font style you can find use for across any number of different projects.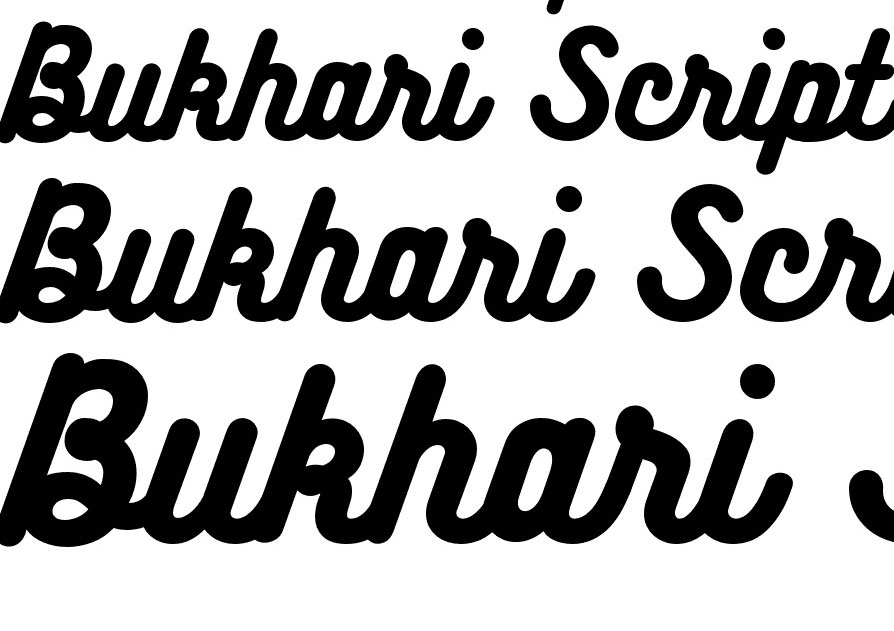 Bukhari features a bold monoline cursive font. It comes with a variety of OpenType features than allow you to create a number of interesting ligatures and variations.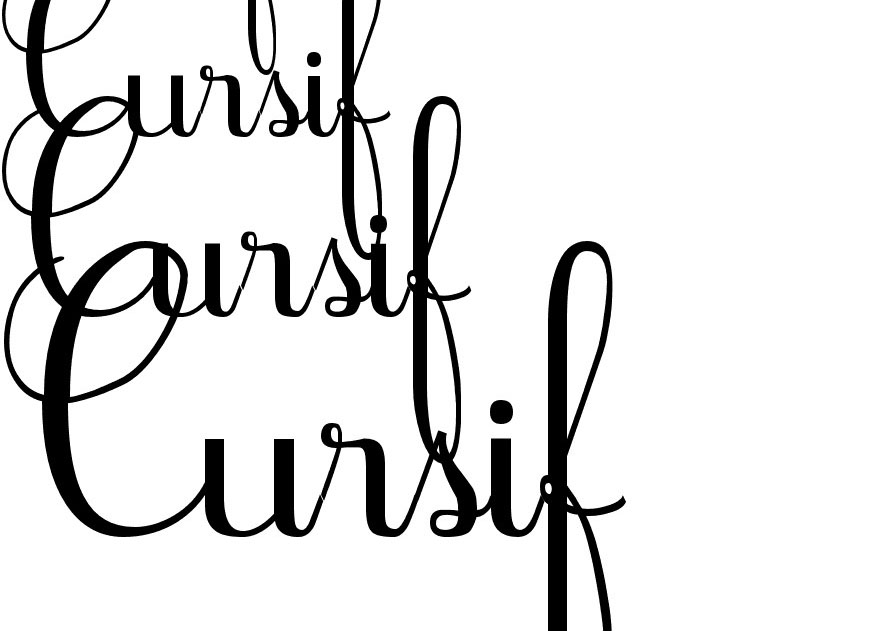 Cursif is tall, classic, and definitely a font that can add a touch of elegance wherever you choose to use it. This is an excellent font to use for short lines of text.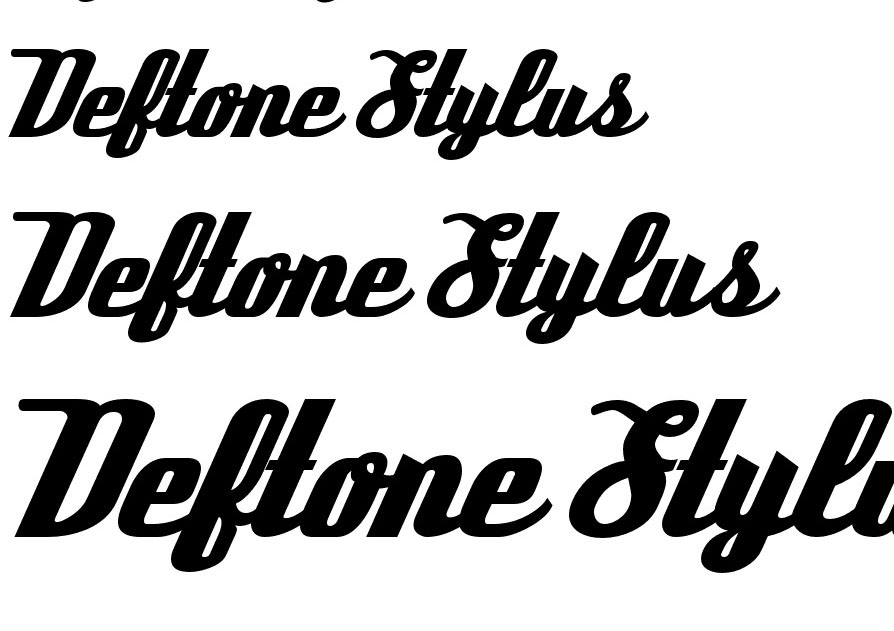 This thick-stroked font is an attention-getter. It's strong, solid look makes it a good candidate for industrial design applications, or wherever a well-structured look is called for in a design.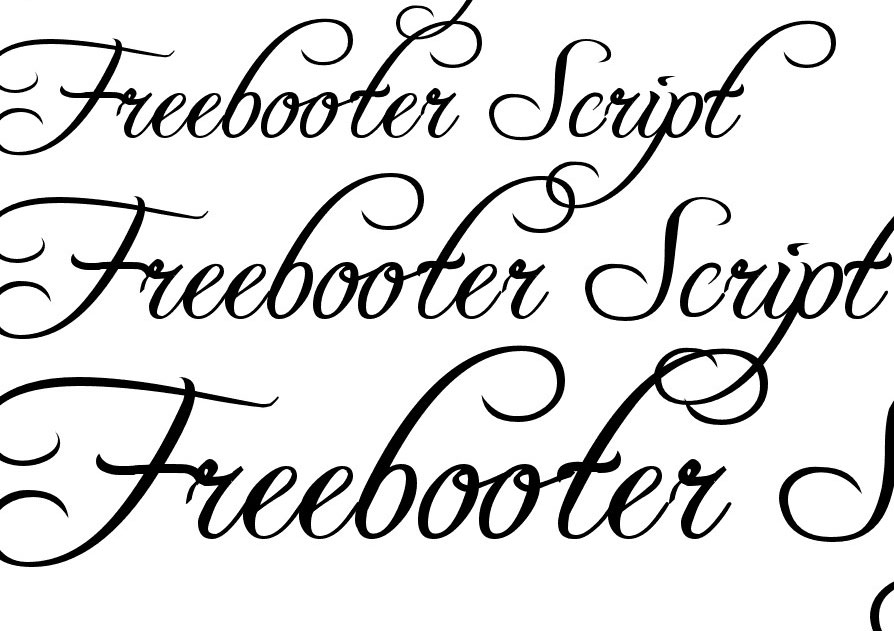 It is easy to overdo a curly font, but that is not the case here. This unique, curly font will can add a sense of formality and elegance to a design. It is a good example of calligraphy at its graceful best.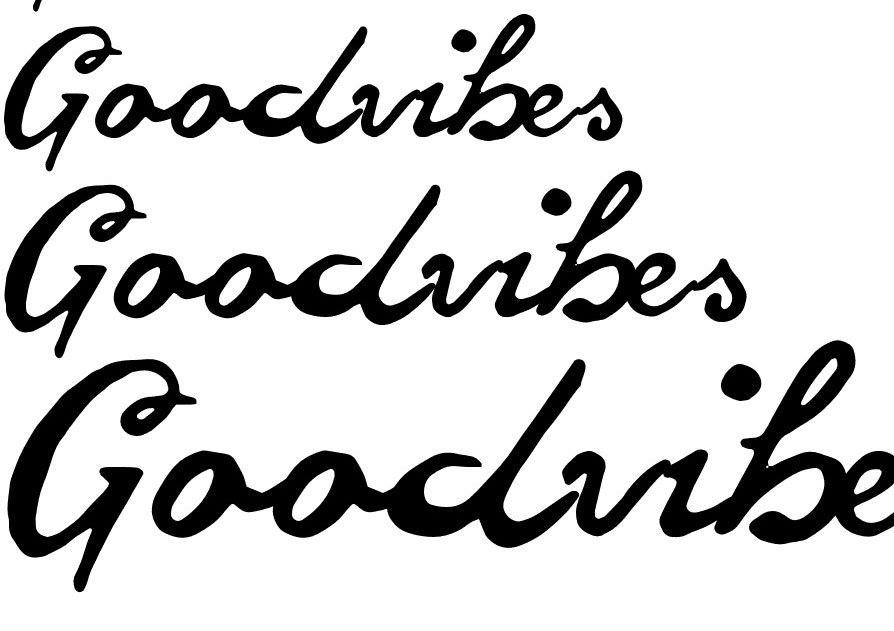 This uneven handwritten font, with its chunky stroke width and realistic imperfections, definitely has personality and character to spare. This font can be the right choice when you really want to make your work stand out.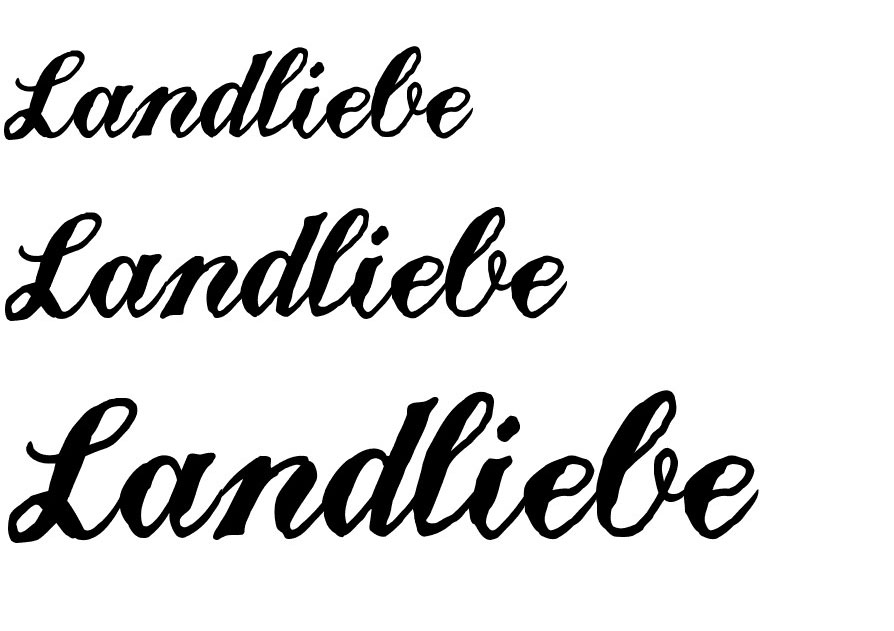 Here is another font filled with purposeful imperfections. It's somewhat "wobbly" appearance adds a very personal touch. Landliebe can be used for short lines of text, and its thick and thin variations make it a perfect choice for headings.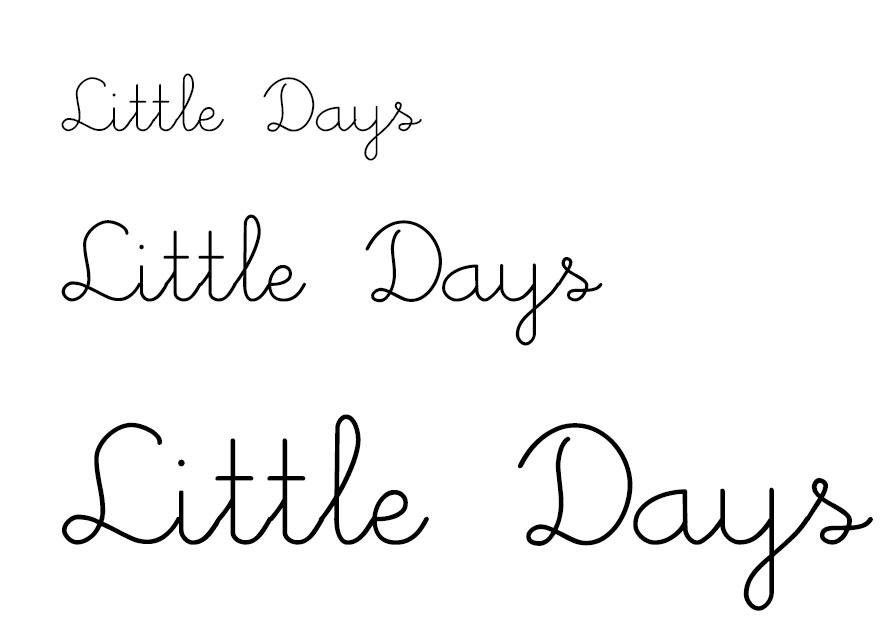 Little Days is a simple, romantic, thin monoline font that is just right for giving your designs a feminine touch.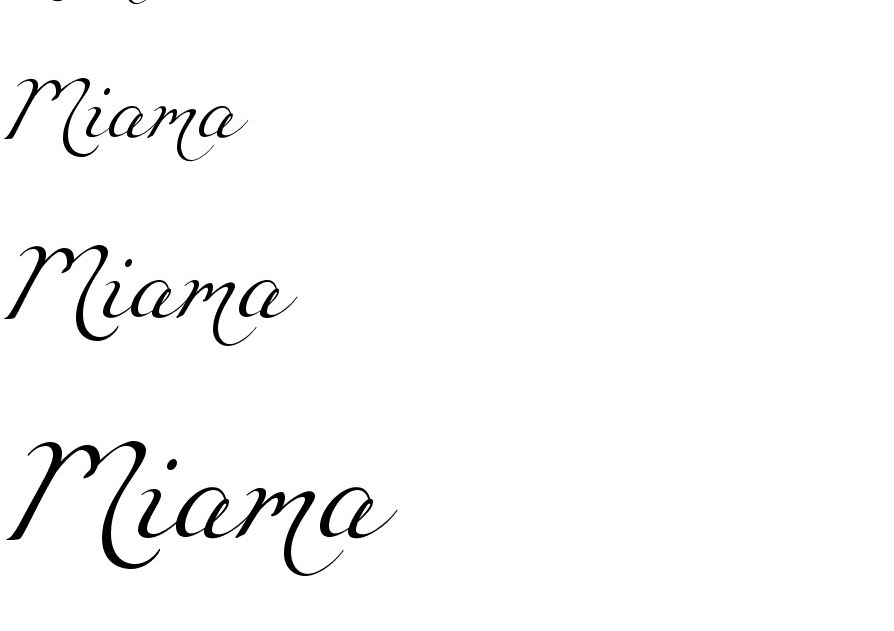 Its creator's girlfriend, and her handwriting, was the inspiration for this romantic and personal font. With its tall ascenders and descenders, this light and simple font is perfect for short pieces of text. It is not recommended for use for long pieces of text.
A casual monoline script font with a slight vintage look, Nickainley will be perfect for anyone requiring a highly legible calligraphy font for informal usage.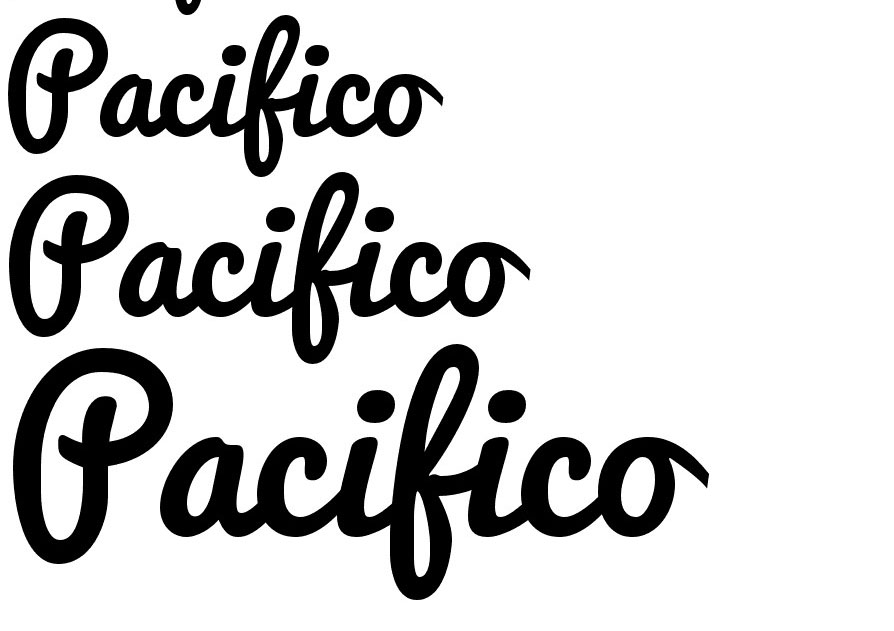 This modern brush script font takes its inspiration from the American surfing culture of the 1950s. It is a fine choice when a need exists for a bold and engaging font.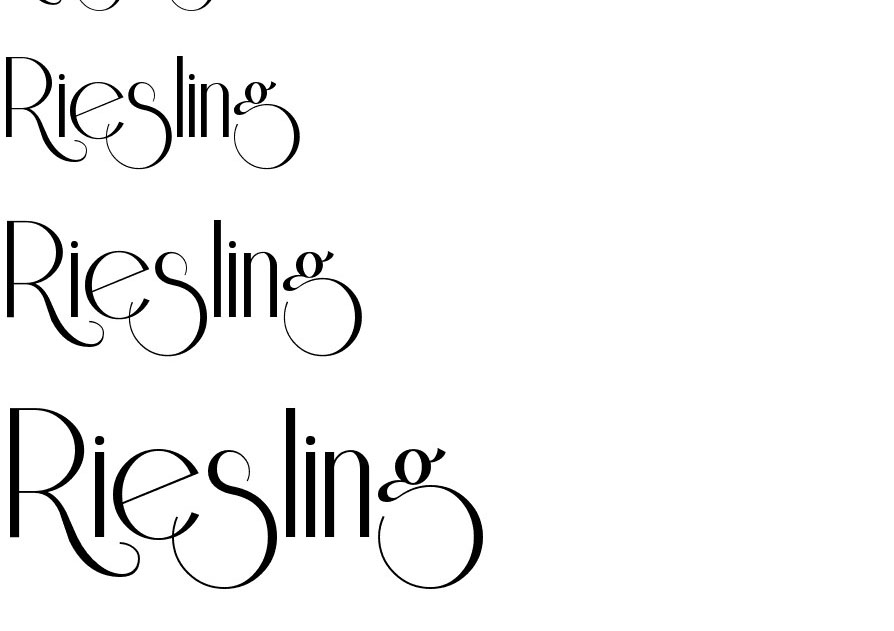 This Art Deco inspired font is not your typical traditional calligraphic font; but, with its thin upstrokes and thicker down strokes, it does fit in with the vintage calligraphy styles. Riesling is quite unique, it is eye-catching, and it is a good choice for situations calling for a subtler calligraphic effect.
Another eye-catching calligraphy font, Windsong is an elongated, dramatic script, featuring elegant, free-flowing ligatures and swooshes.
An additional pair of calligraphy fonts you might find of interest