There are only 4 more months to go and 2017 will end. It was a great year in the web resources field. Some of the web tools and services further consolidated their positions as the best and most effective resources and some developed new technologies to be more competitive. We have gathered 25 different web tools and services like cloud storage solutions, event ticketing system, web development services and many others. All of them are premium solutions that will help greatly help you.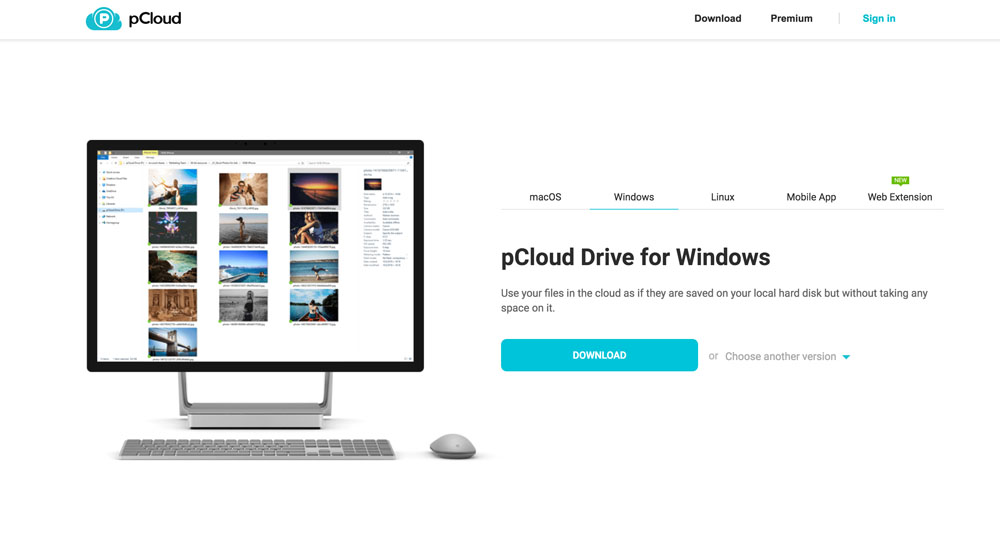 pCloud is one of the best cloud storage services providers on the market, being among the top 5 but many considering it as the best software. pCloud in numbers look great: launched in 2014, 7 million users, 1,3 billion files uploaded and 7 PB stored files on their secure servers. The level of security is at its highest level, often compared to a military base. For 6 months they have asked a total of 2,800 hackers and different people from top universities like MIT or Boston, and different organizations to try to crack their system. The system proved to be impossible to crack. Something that is unique and special is the introduction of the Lifetime plan. No other company in the cloud storage market has done it before. It gives users the chance to invest in a secure storage solution and eliminate the risk of losing their files to external drives, which have an average lifespan of around 5 years. External hard-drives are in imperfect solution as they cost hundreds of dollars and have a 20% chance of breaking down in the first year, not to mention the risk of being stolen. The cost of recovering information on an external hard drive is extremely high, and can often exceed $1,000.
There are 2 Lifetime plans: one is $125 (500GB storage, 500GB download link traffic, Unlimited remote upload traffic and 90 days trash history) and the other is $250 (2TB storage, 2TB download link traffic, Unlimited remote upload traffic and 180 days trash history).
There are 2 Lifetime plans: one is $125 (500GB storage, 500GB download link traffic, Unlimited remote upload traffic and 90 days trash history) and the other is $250 (2TB storage, 2TB download link traffic, Unlimited remote upload traffic and 180 days trash history).
If you need less storage space, you can get the free plan which contains 20 GB cloud storage. Register for free.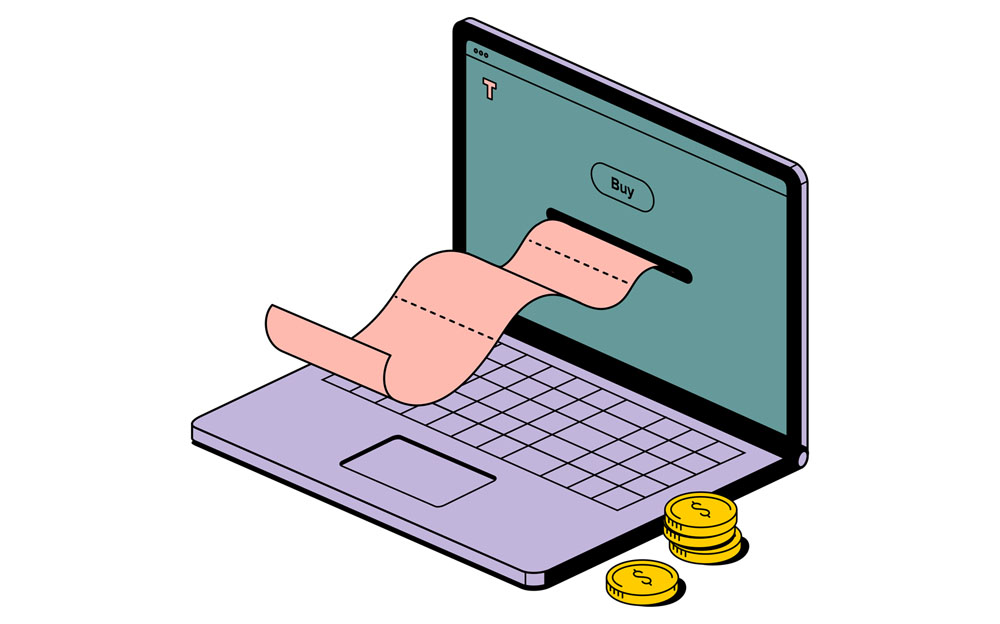 Tickera is the best way to sell tickets online with WordPress. It's a plugin that you can quickly install and configure to fit your needs. Downloaded more than 80,000 times, Tickera WordPress plugin is the complete ticketing solution and it works with any well-coded WP theme. This means that you will save some good time and money skipping the need for web designers and developers but still be able to launch your online tickets web store in no time.
Right out of the box, Tickera comes with serious set of features. Now, add to that 26 add-ons that will further expand its basic functionality with all the things you may ever need. For example, using Seating Charts add-on, you can create a floor plan of your event with the exact seat positions allowing your customers to pick the exact seat they want for your event. Or, how does seamless integration with WooCommerce sounds? You can get that with their Bridge for WooCommerce add-on. And all of this is just the beginning...
The documentation is thorough and easy to read. If needed, the support team is friendly and will help you terrible fast. Use Tickera, it's from far the best WordPress ticketing solution.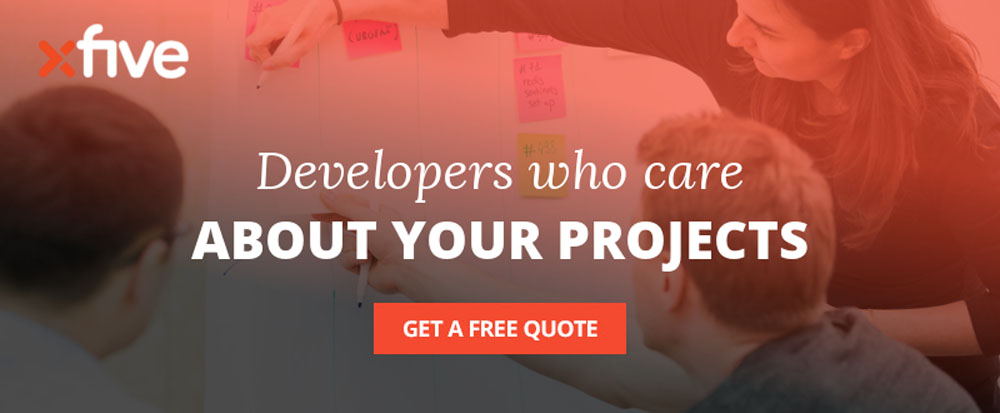 One of the highest appreciated web development agencies in the market in the last 10 years is Xfive. They have started as XHTML and in 2016 they rebranded in Xfive, as this name is better representing them. X comes from Xperienced developers and Five from the high five idea. These developers care about you and your projects, they always deliver on time and the process is transparent, you know every moment the status of your project. Xfive can do single projects or build and hire teams of developers for your company, acting as an extension. Whenever you are low on manpower, discuss with them and you will get a team of professionals in no time. Xfive is a complete web development agency that can do everything you need. Get in touch with them.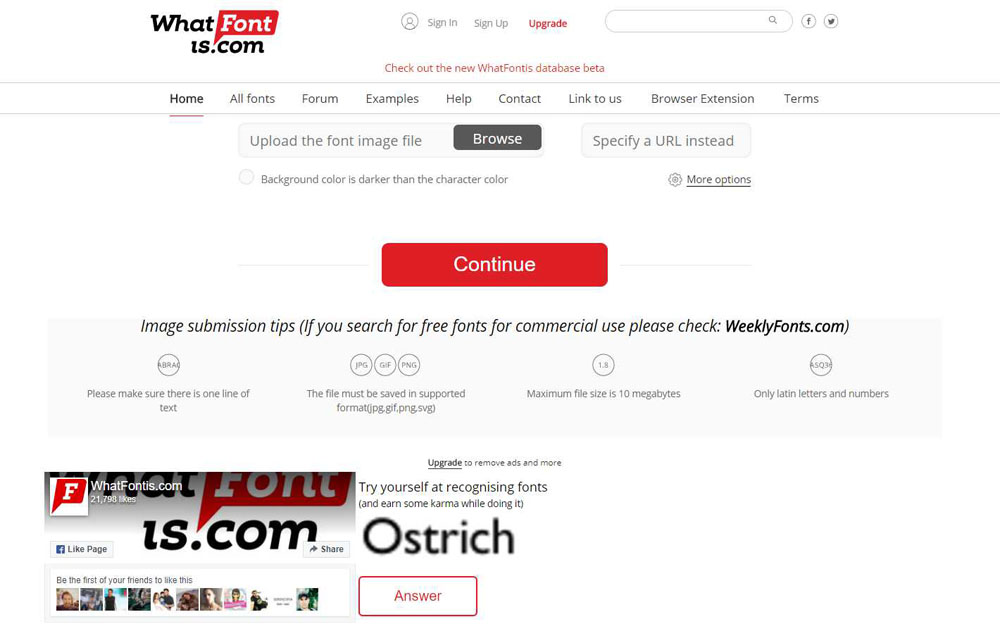 WhatFontIs is probably the best free font identification software on the market. It is using the latest technology, has a huge font gallery and a very fast high processing speed. It is normally used by professional web designers for their projects but anybody can benefit from using it. After you upload a picture, the software will identify in no time the font you are looking for. If there isn't a perfect match, you will get 100 alternatives to choose from. Keep in mind that WhatFontIs can be installed also a browser extension. Start using it.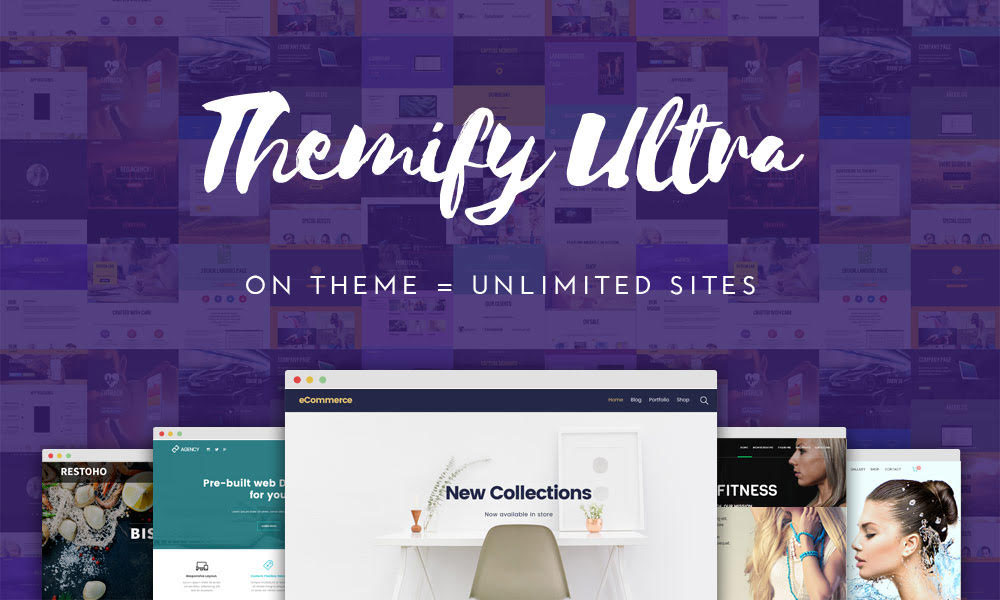 A highly appreciated WordPress theme is Ultra, a product made by the famous Themify team. These guys have an excellent track record in providing premium themes. Ultra is packed with 11 add-ons, a powerful drag-and-drop builder and 60 pre-design layouts that will save you time. It's a complete, versatile theme with which you can build unlimited websites. The standard license is $49.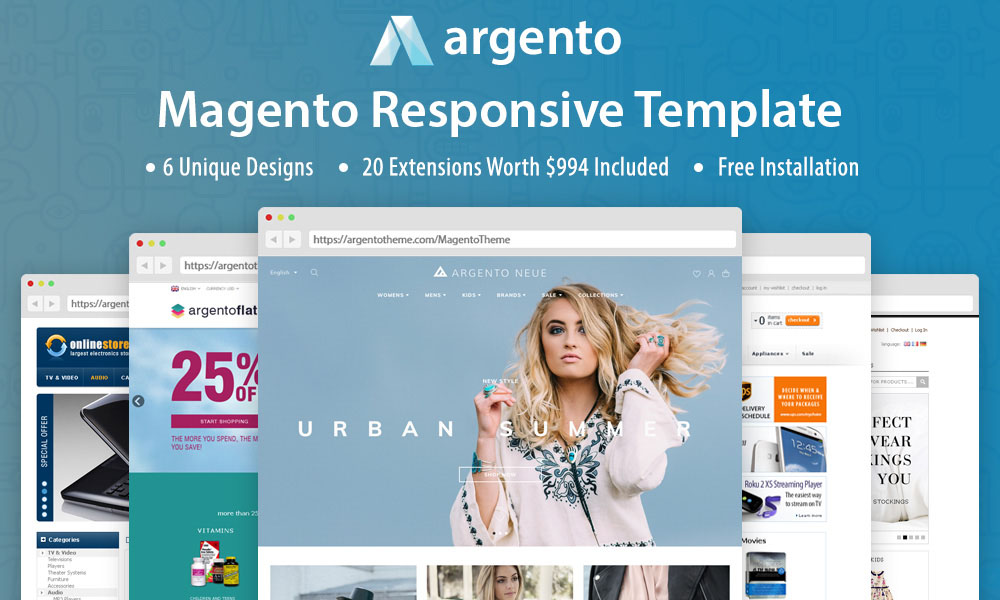 Argento, a highly appreciated Magento theme is well known for creating a strong bond between your website and your customers. This time-tested template helped more than 2,500 demanding clients and it will deliver the same results for you. The price is budget friendly, it's $125 for a Lifetime theme license. The price includes 18 powerful add-ons worth $994.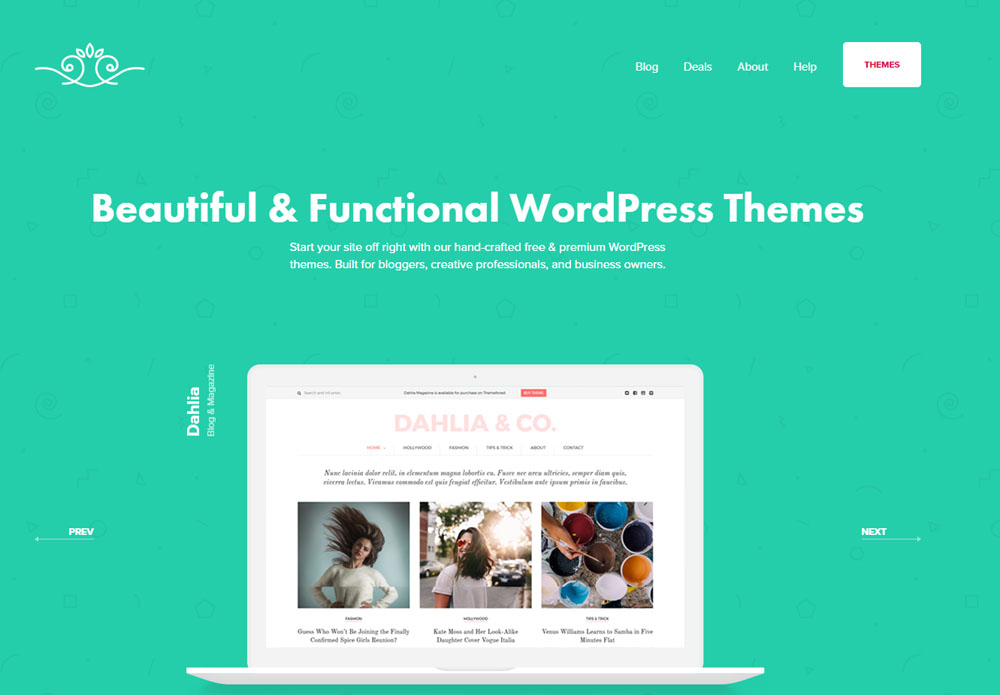 MeridianThemes is creating great WordPress themes that are packed with everything you may need. Their templates are fast, secure, easy to setup and customize, compatible with the most popular plugins and much more. MeridiaThemes is building multi purpose templates that can cover most of the projects.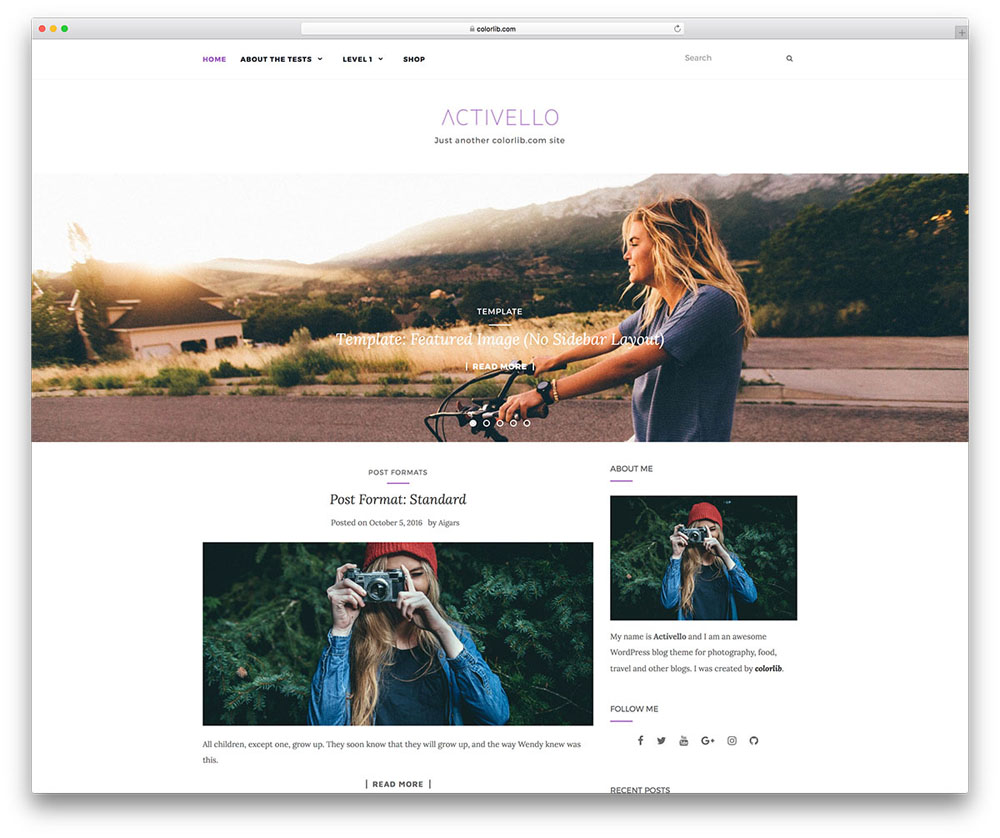 Made by Colorlib, a powerful and fast growing WordPress theme developer, Activello is gathering more and more attention. It's a free, multi purpose and minimal WordPress blog theme that is using Bootstrap front-end framework. It is fully responsive, mobile friendly and fast. Activello comes with several custom widgets and full-screen slider to showcase your content with style.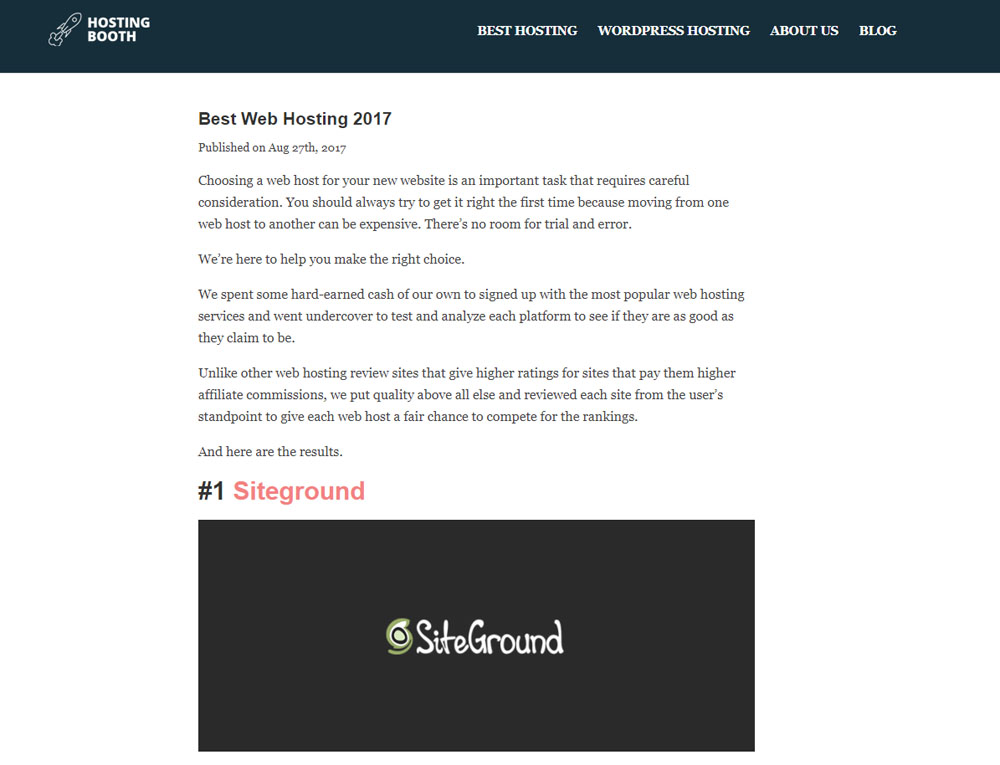 Having a great hosting solution is mandatory for your website. A great hosting will make your website load faster, be secure and be online every moment, without risking to lose customers and visitors. Check these solutions and pick what is perfect for you.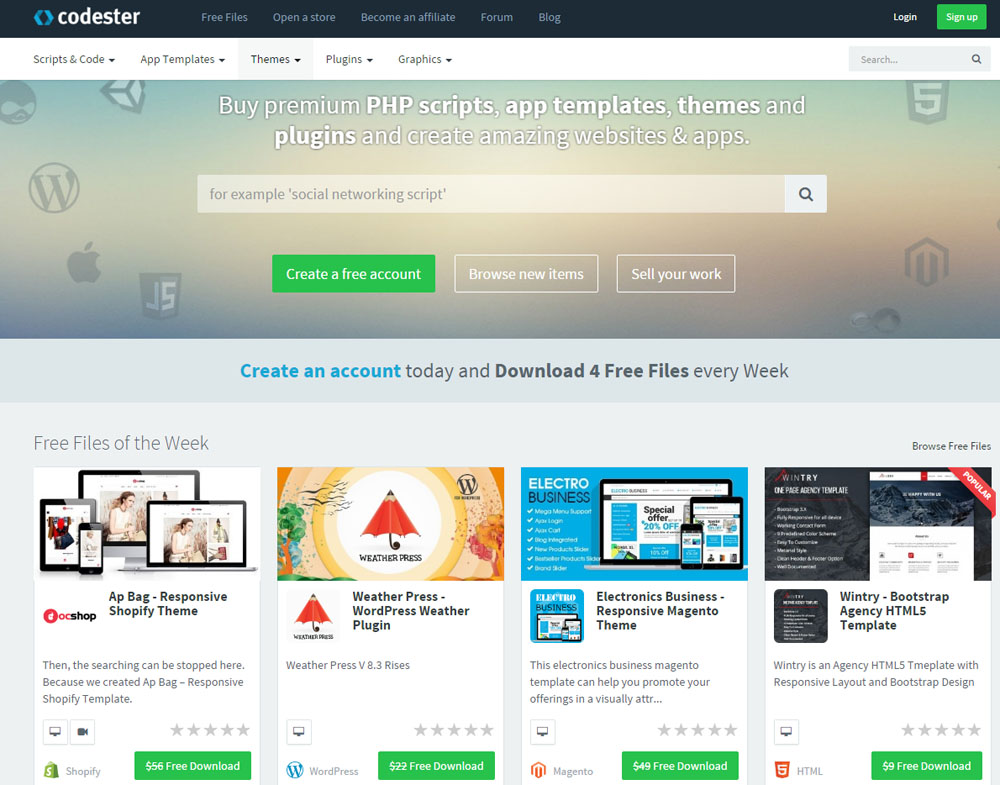 Marketplaces for web designers and developers are more and more popular as there everything can be found, at competitive prices. Codester is a new player, fast growing, and the WordPress community is already keeping its eyes on them. You can buy and sell all kind of scripts, website templates, apps, and plugins. Check it.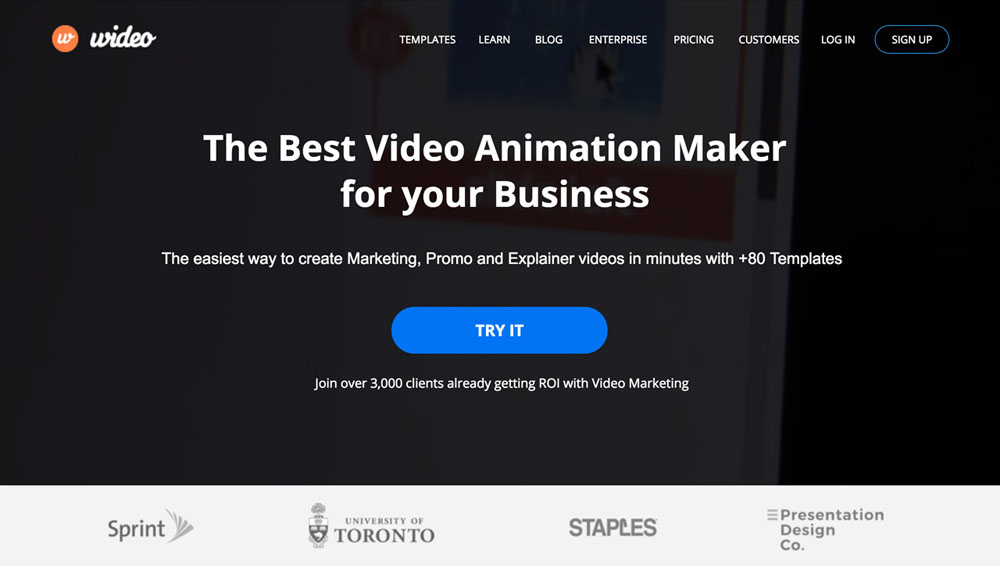 Video marketing is a blast, everybody is winning a lot by using it. If you think how you can start using it, it's super simple. Wideo is the best video animation maker for a business that will help you increase business. You start with the included templates, drag and drop elements and you end having an excellent video, fully customized after your needs. Make your video with Wideo.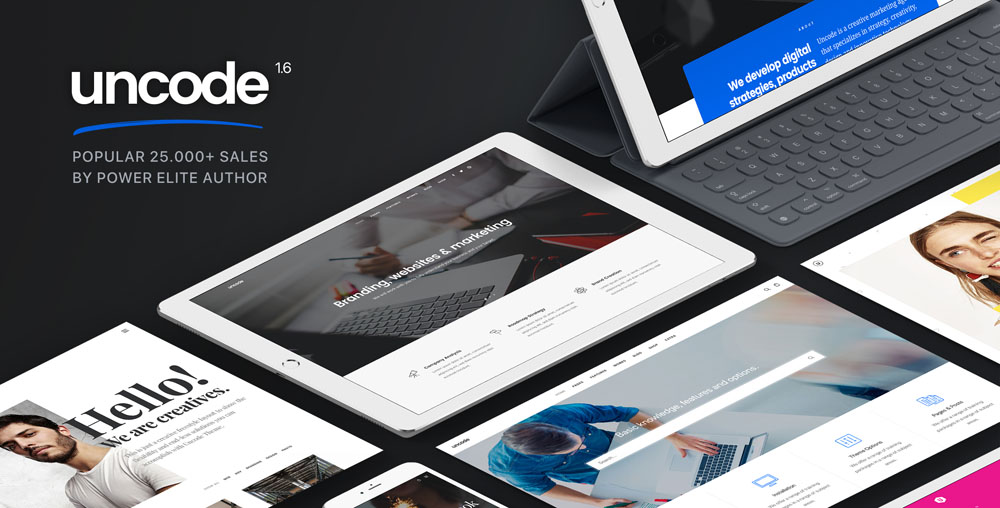 Uncode is the most popular and a top choice multi purpose WordPress theme designed with exaggerated attention to details, performance, and flexibility. Uncode is packed with a customized version of the powerful drag and drop Visual Composer page builder, Revolution Slider, LayerSlider headers, and iLightbox. It comes loaded with 40+ pre-made concepts ready to go or combine. Using Uncode you can easily build gorgeous and intelligent websites.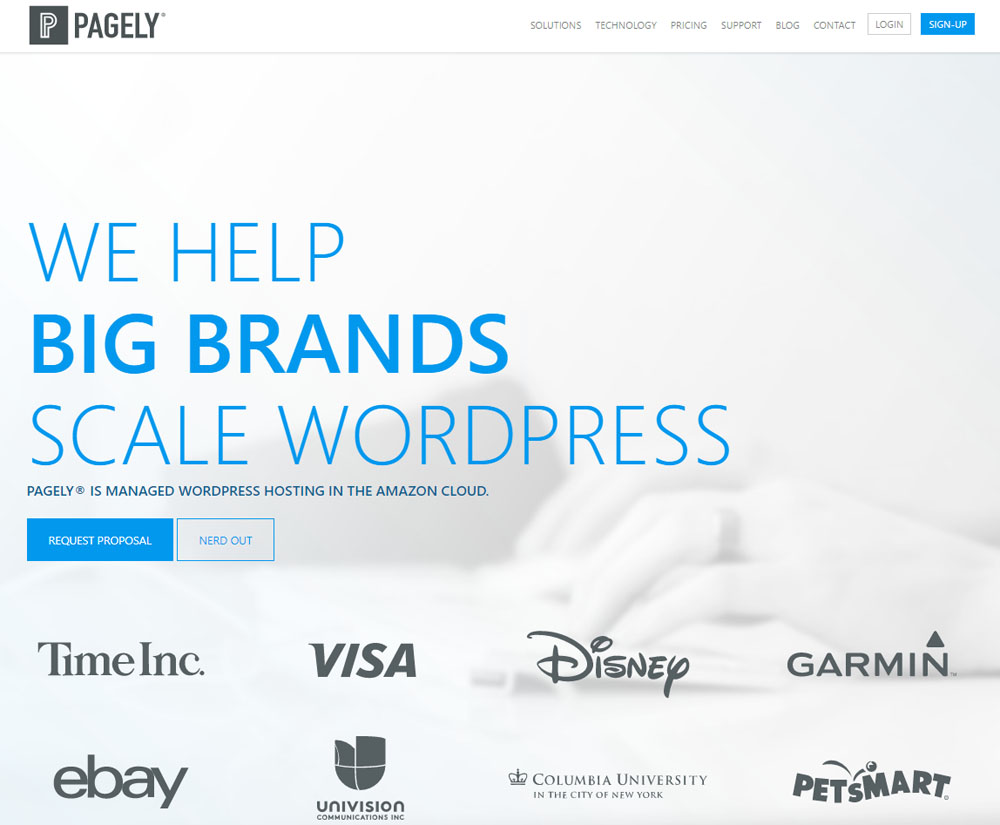 Pagely® is the preferred Managed WordPress host for large businesses across a variety of industries. Companies like Disney, Verizon, and NGINX trust Pagely to host their WordPress sites. The Managed WordPress hosting stack is built upon Amazon Web Services. Simply, this allows them to leverage a near infinite amount of resources and advanced tooling to scale and support your WordPress app.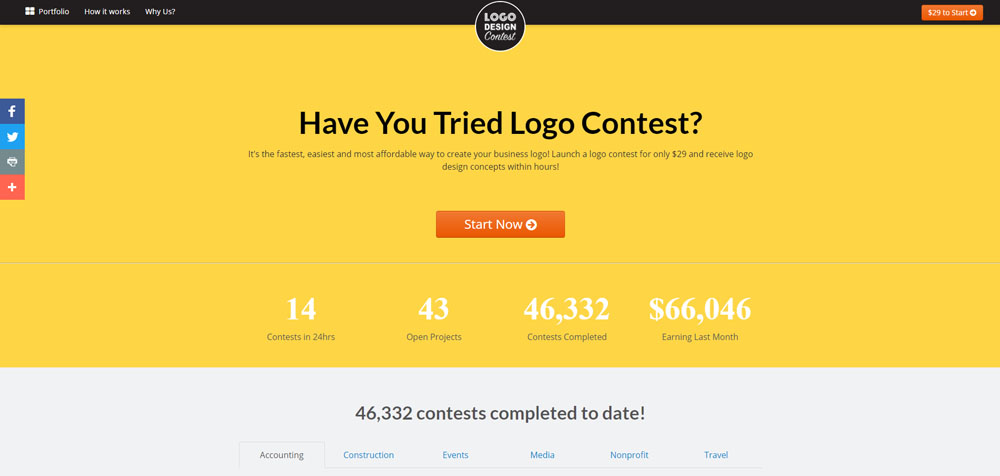 Are you a graphic designer, developer or a business owner that needs a new custom, professional logo, without spending hundreds or thousands of dollars? With LogoContest you will spend $200 and receive 40-650+ logo concepts in just a few days. It's super simple to use and you will be connected with thousands of professional graphic designers from all over the world.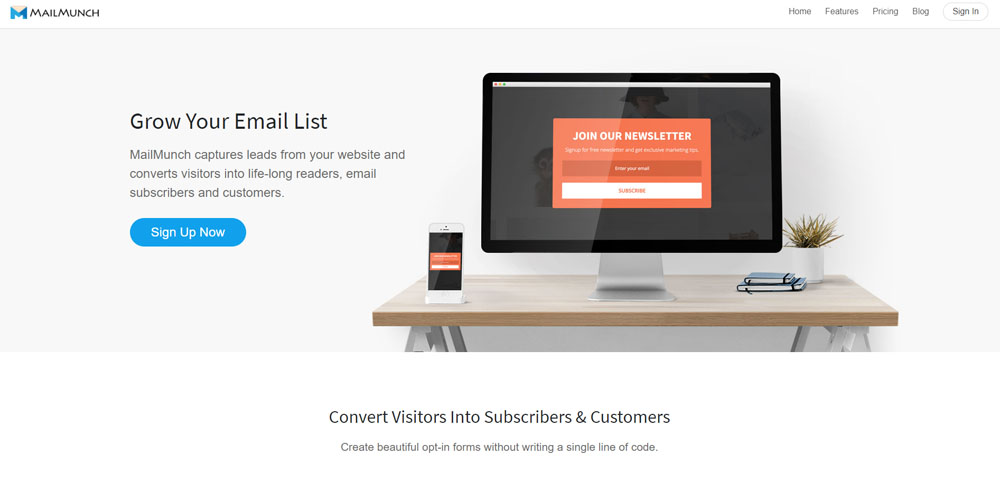 MailMunch is the perfect tool to quickly convert abandoning visitors into customers and subscribers. 50,000+ websites use MailMunch every day to get more leads and grow their businesses and you should too. There is no need of coding skills to build gorgeous forms that convert. Pricing starts $9 / month and they are offering even a free plan.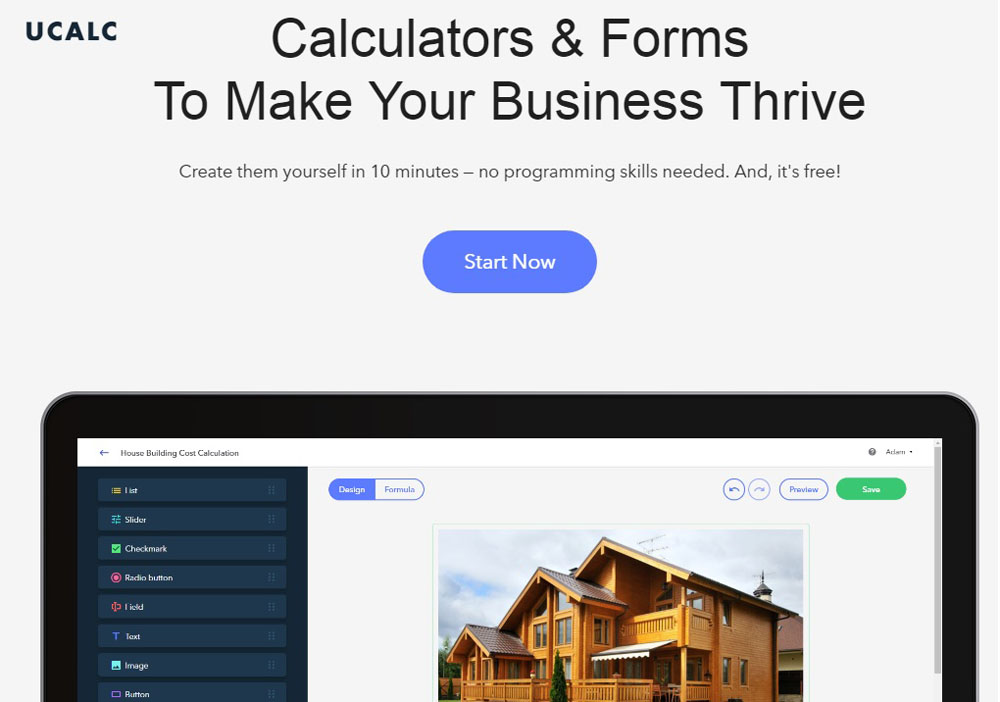 uCalc.pro is a calculator builder for any kind of website. From a simple blog to online store: uCalc will benefit a website owner and its visitors. Coding skills are not required — the builder will guide you through the creation and installation process in just 15 minutes. Simply set up fields with input data, add them to a formula and embed the generated code into your website.
uSocial.pro is a tool for integrating your website with social media: "Like" and "Share" buttons, as well as metadata builder for Facebook and Google+. Attract visitors to social media communities with special invites, make users share content with a "social locker" and track views and shares statistics in your profile. Once signed up, you can create button sets for an unlimited number of websites.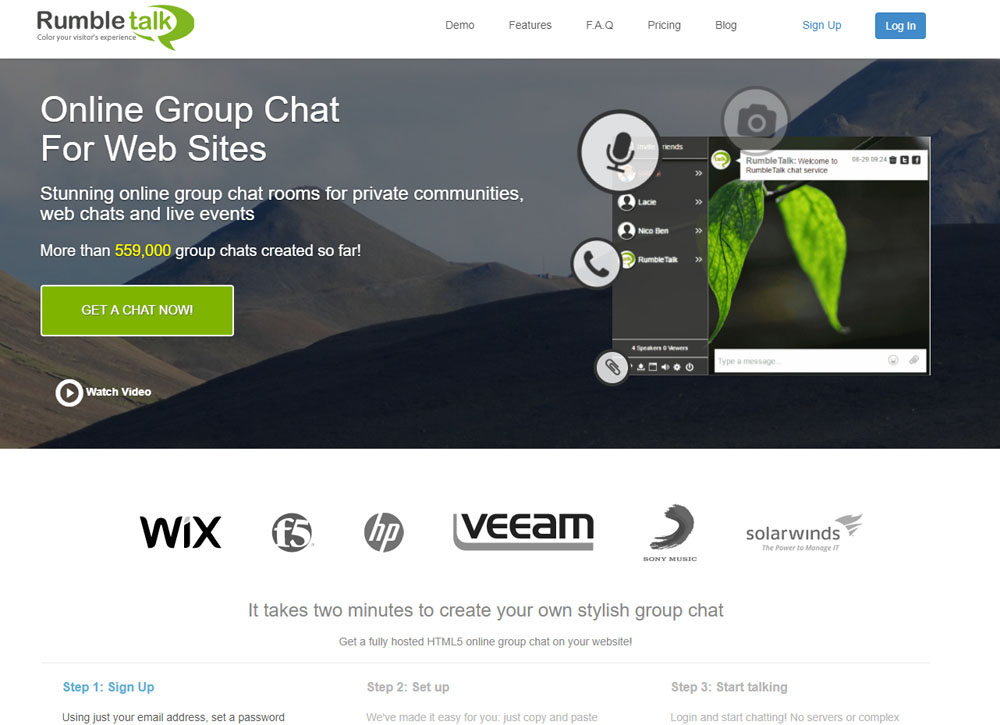 RumbleTalk is the leading and most appreciated chat room app for websites. It has more than 550,000 customers and the number is growing every day. RumbleTalk offers an HTML5 chat room with various chat themes and lets you create your own stylish CSS skin. RumbleTalk can be used as a Group Chat platform by online businesses. The app enables online publishers to build a community and interact fluently by having the same conversation on their website, mobile site, and Facebook page. RumbleTalk is easy to integrate, personalize, and customize and is conducted on the cloud. Websites can use this app as a fast chat room service. You can add the same chat room to your website, blog, and Facebook page.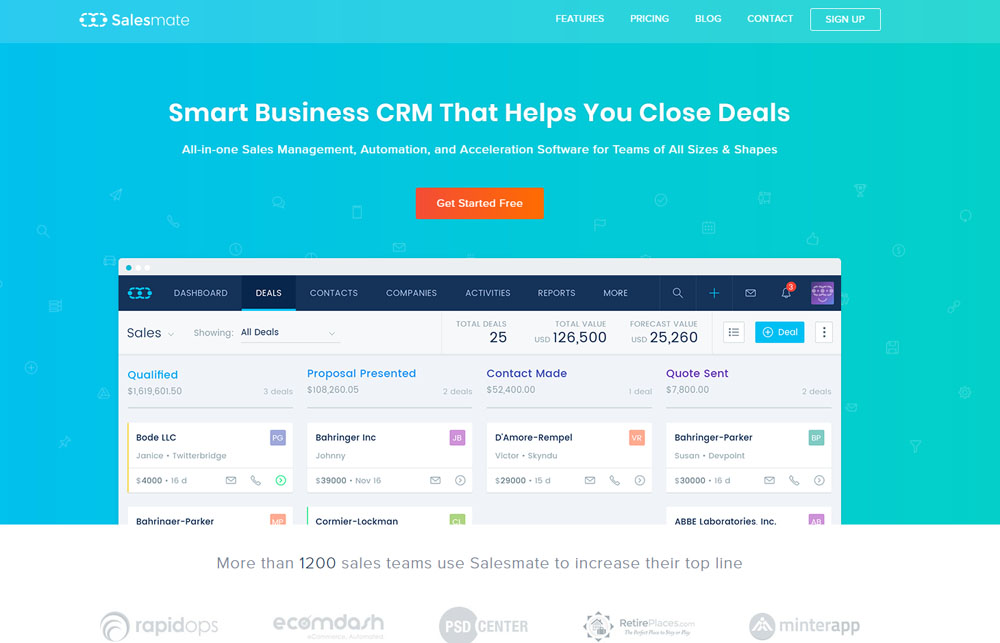 With Salesmate you can manage your pipeline, greatly save time on all stages of the sales cycle and win new customers without breaking your back on busy work. Easily assign and track deals, the progress of individuals, and your team from our CRM pipeline. They help small businesses scale their sales to what they want to become. Get a real-time view of your entire sales funnel. The pricing starts from $15 / month.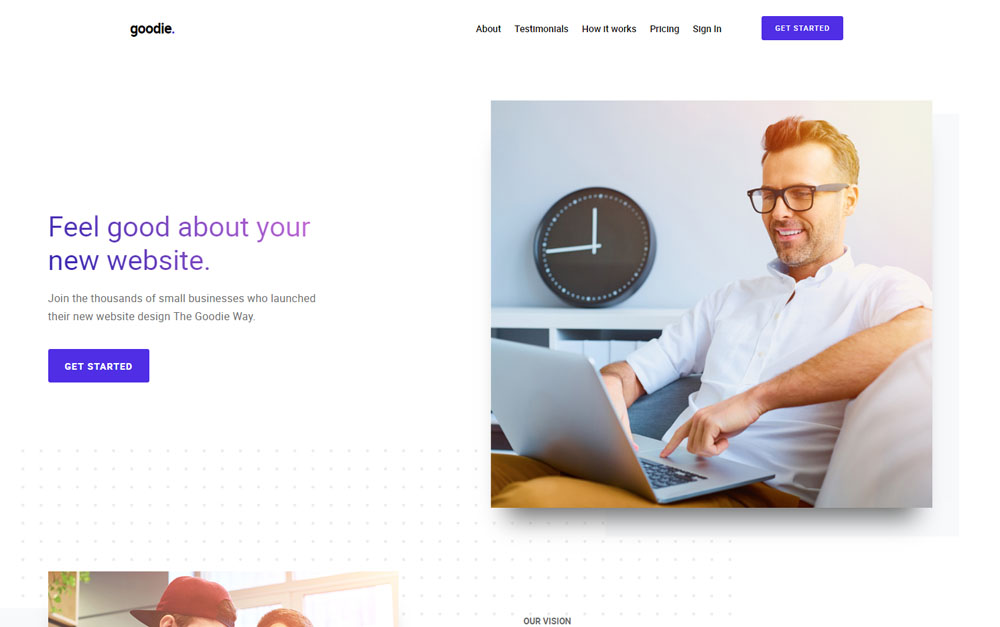 There are tens of thousands of web development companies on the market, but some are way better than others. Goodie is not the average agency, these guys have a great experience and focus on delivering outstanding websites for small companies. This is the single thing they do, but they are doing it right. Discuss with them the details of your new website and you will be amazed how cool they are and the high quality they deliver.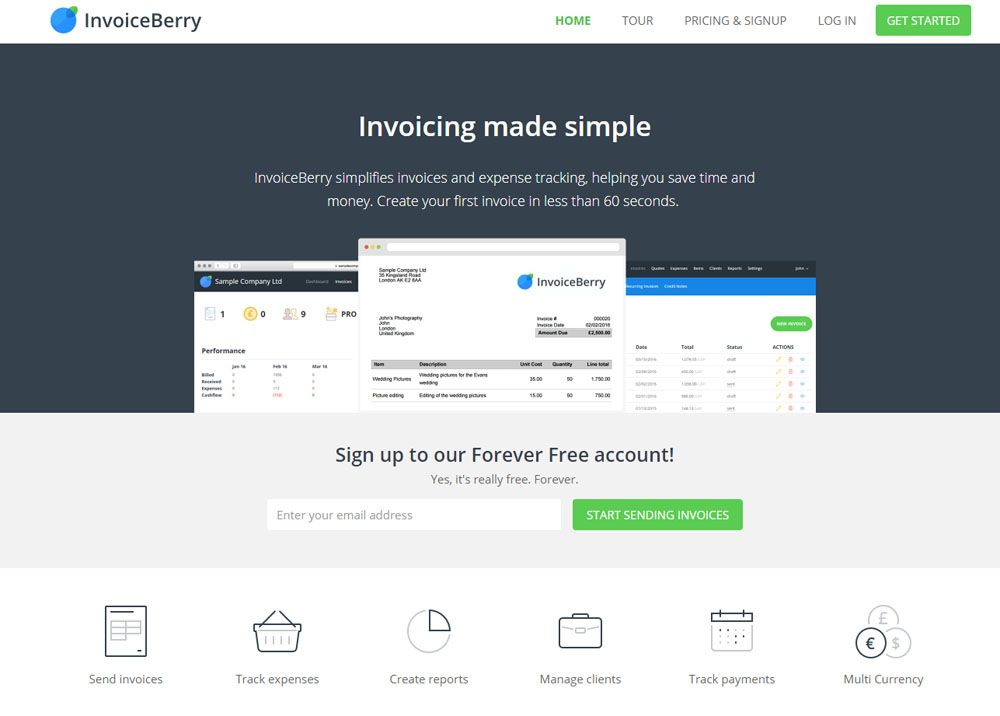 InvoiceBerry is used by small companies and freelancers for their invoicing and track expenses needs. Creating and fully customizing an invoice takes less than 60 seconds. InvoiceBerry is a complete invoicing solution that is offering a free plan and the premium plans are starting from $15 / month. Start with the free plan and upgrade it whenever is needed.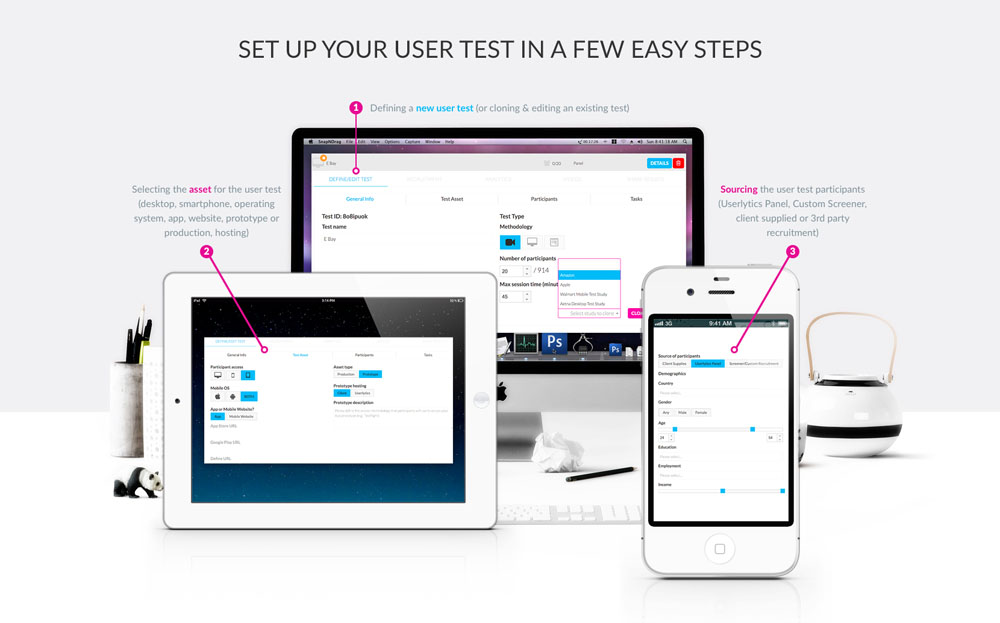 Userlytics can help you increase your business and your ROI. How? It's super simple. Iteratively user test your designs, concept sketches, wireframes and high fidelity prototypes, as well as production websites and mobile apps with participants interacting with them from their homes and offices. Like looking over their shoulders!
Benchmark user test the designs against your existing assets, against the competition, and against best practice user experience sites and apps.
The pricing starts from $39 / participant. Picture-in-Picture videos of your target Persona as they interact and conduct user testing from their home or office.
Time on Task, Success/Failure and System Usability Scale (SUS) metrics. Branching logic that personalizes the user experience test script to the actions and responses of each participant, like moderated usability testing but with the scalability of unmoderated UX testing. Check it out!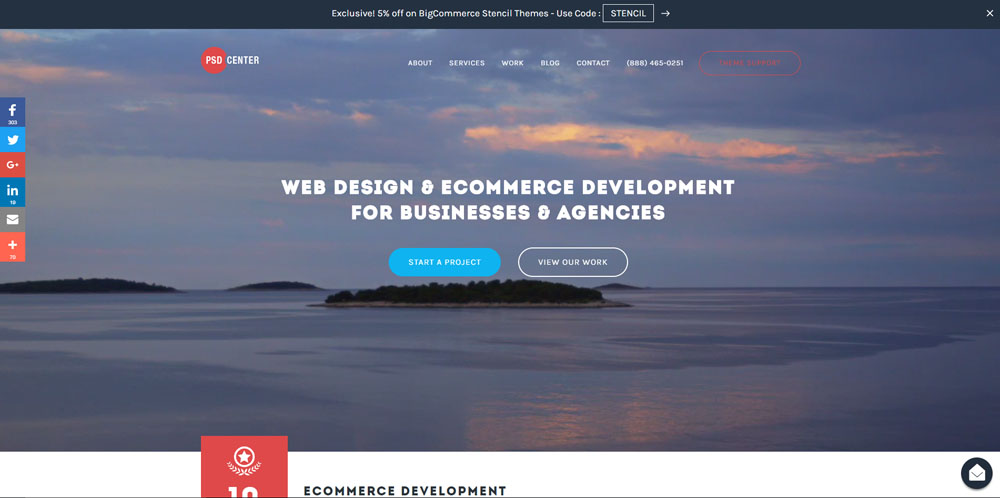 One of the best front-end development companies on the market is PSDCenter. They have an excellent track record since 2009 and they can do everything you may need, including eCommerce. The process of working with them is straight forward, transparent and a joy. Get in touch with them.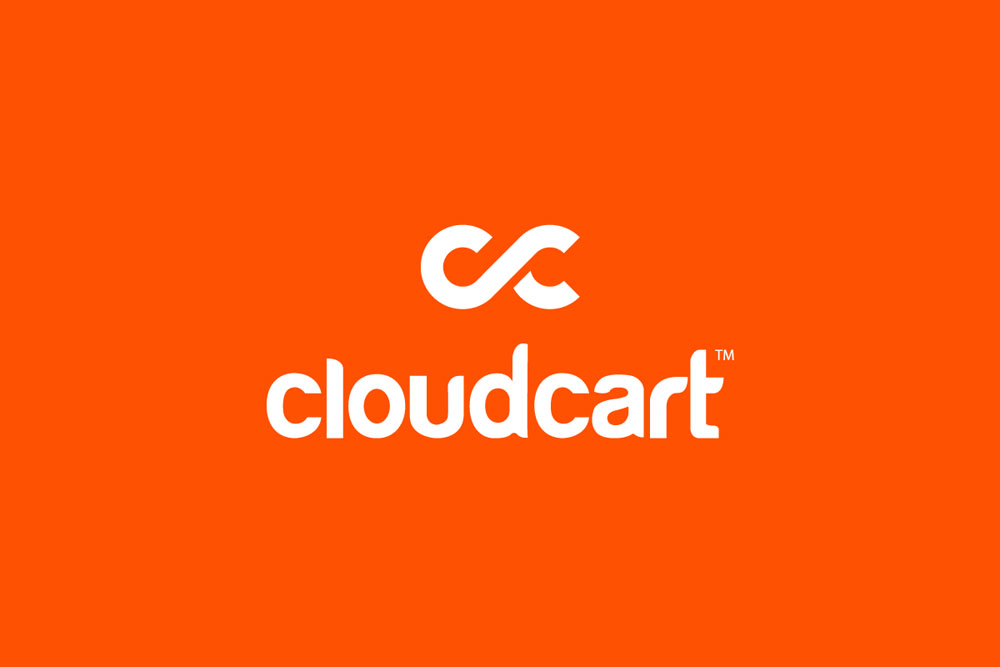 Starting an online shop is an easy task with CloudCart. There is no need for graphic designers, developers and lots of money. Create your online store with hosting from Google Cloud with only $9.99 / month. If needed, you can easily connect your Facebook and eBay accounts with your online store, to increase sales. Test CloudCart for 14 days for free.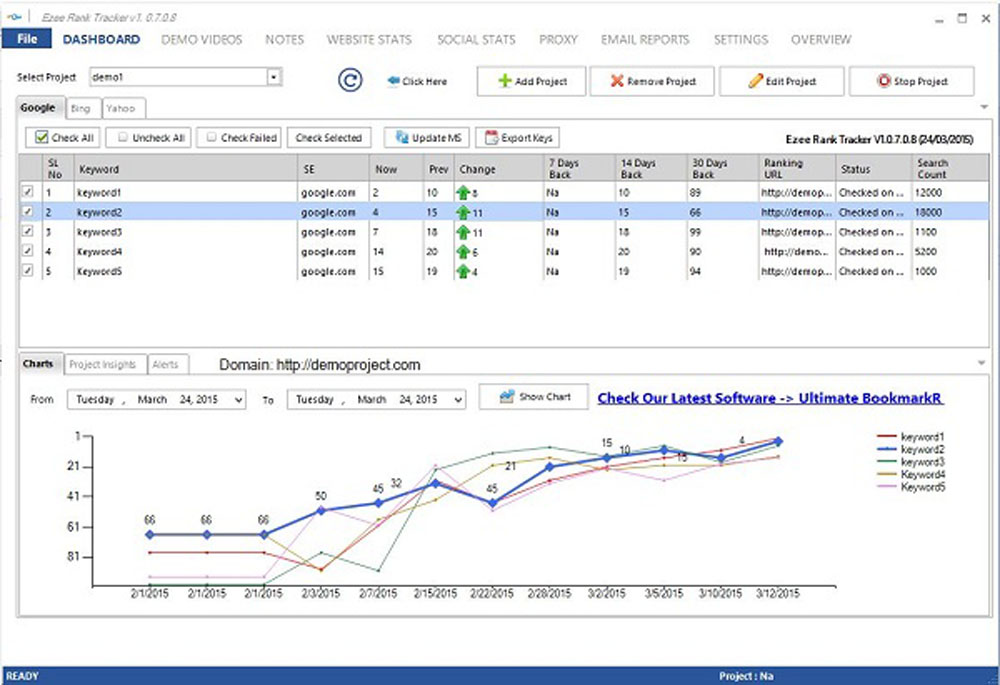 Ezen Rank Tracker is rated as the best rank tracking solution available on the market. Get Powerful Solution to all your SERP, Youtube, and Social Signal Tracking Needs. You can track social signals of top 9 platforms and get Google, Bing, Yahoo Rankings of up to 1000 results. Get complete white label reports or send reports automatically to your clients. Most of the Companies out there Charge Monthly or Charge for Updates but Ezee Rank Tracker is One-off Fee. Its updated regularly from last 4 years and thats the speciality of this software.Check all the offered features and get the $99-lifetime license.
The differences between an average web tool and a top one can be notable, having a showcase like this is mandatory for any web developer, web designer or the common business owner. Please share your thoughts with us regarding these 25 web tools and services.