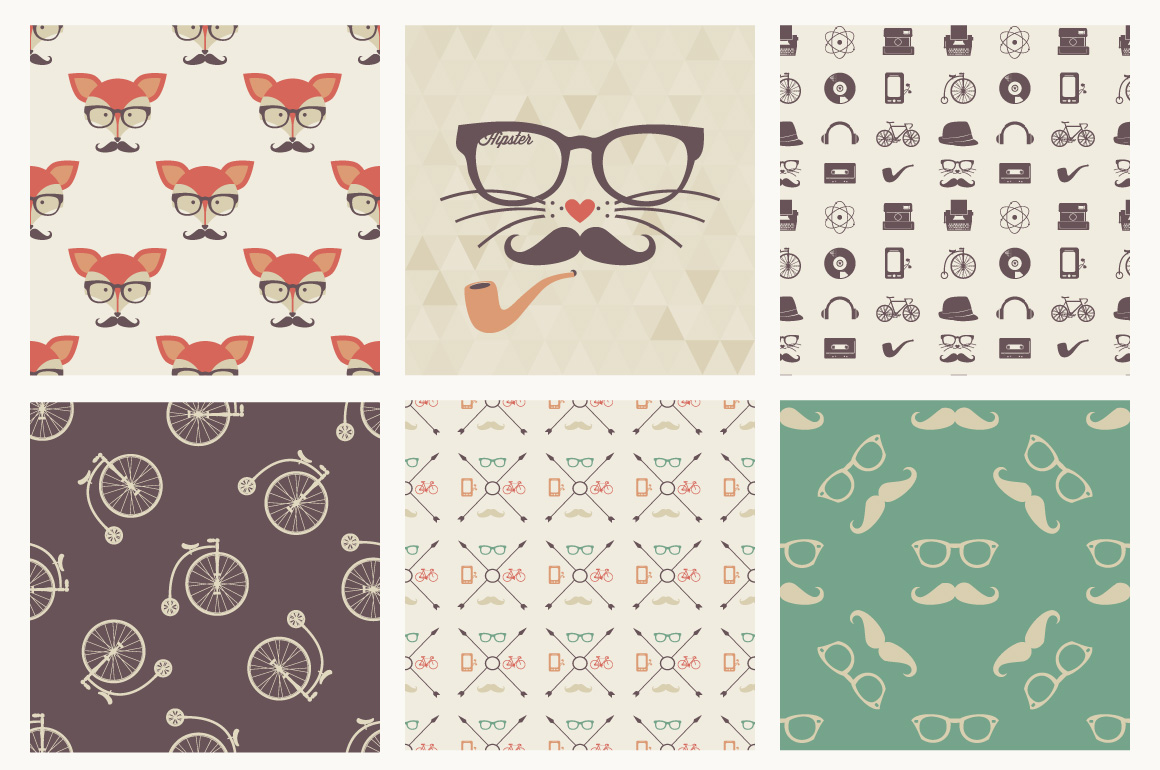 Today, we are happy to release this exclusive freebie of hipster seamless patterns from Vecteezy.com. The patterns come in Adobe illustrator .AI, .EPS and .PSD formats, so this means you can easily edit and scale them.
If you like hippy stuff like me, you'd definitely love to have this freebie in your resource kit. You can use this icons pack to create your hipster graphics or as a tileable background. Or you may also have a client who's too cool to love hipster stuff just like you and me and wants you to create a website or a print graphic packed with hipster elements. In that case, this resource comes in handy. Hipster trend is in full swing!!
The icons in the patterns include spectacles, mustache, cat whisker, fox, unicycle, pipe, hat, tie and more. You can use this resource for your personal or commercial design projects.
Thanks to Vecteezy for this awesome resource. You people rock!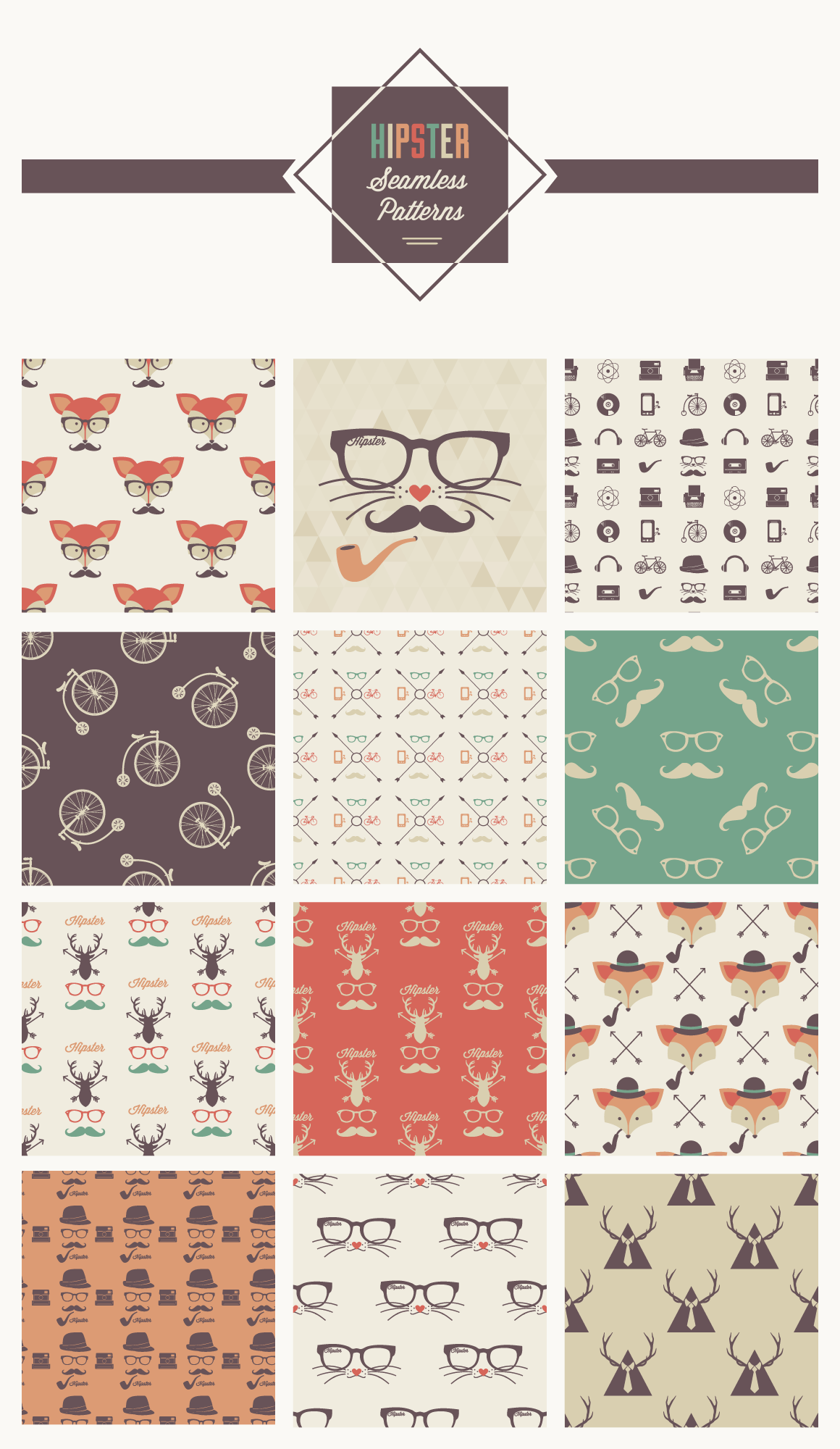 Author Vecteezy
File Format: .AI, .EPS, .PAT
Size: 4 MB (zip)
Keywords: Hipster Icons, Seamless Patterns, Vectors
License