If you are a business owner or freelancer looking to take your commercial business to the next level, then you should definitely check out 11 Free Invoice Templates for Google Docs and PowerPoint. This article contains the most creative and high-quality invoice templates for your business projects.
Any professional and beginner sooner or later faces the problem of reducing the number of sales. This problem usually paralyzes many entrepreneurs. Therefore, we have prepared 11 free invoice templates for Google Docs and PowerPoint for you. Often, a drop in the percentage of sales is due to the fact that entrepreneurs do not want to take care of the convenience of their customers. One of the main components of customer comfort is invoice. In addition, the use of invoice templates will allow you to significantly expand your customer base. After all, by using them, you will have the opportunity to sell your products to other countries. This collection of invoices will help you improve the quality of your services. Don't miss the opportunity to learn about high-quality and modern invoice templates that you can use now!
This is a classy template that will fit perfectly into your business project. This template uses all modern requirements that are focused on the convenience of your customers. Consequently, they will increase your sales margin. It is already ready to use and implement in your business!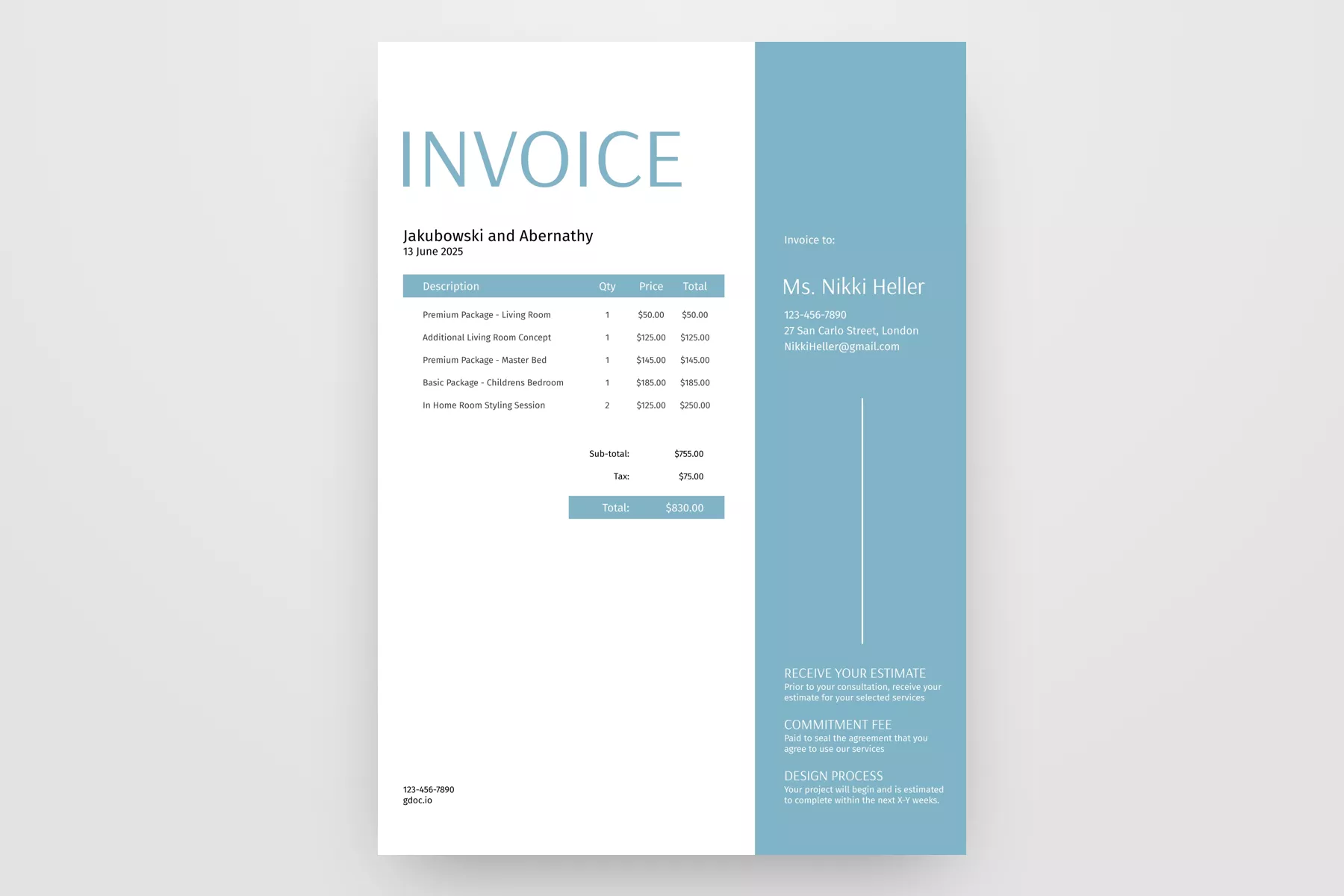 Here is a stylish template that will not go unnoticed by your customers. It will perfectly fit into such a sphere of commercial business as selling clothes or accessories. If desired, you can edit the template or use the original.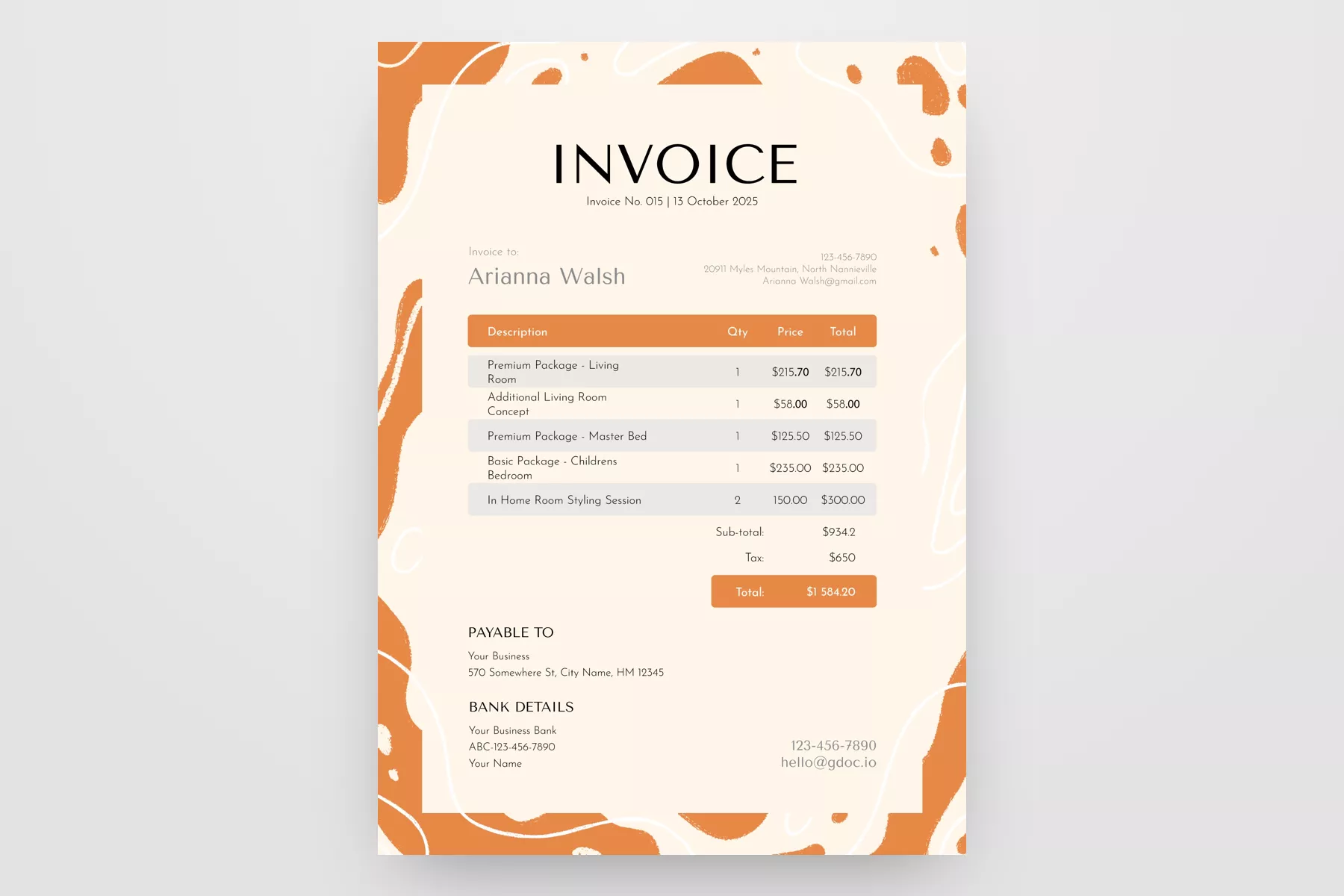 This is a simple but truly professional template. Its highlight lies in its simplicity, which does not distract customers from the main text. So all you need to use it is just to change the required information on the template.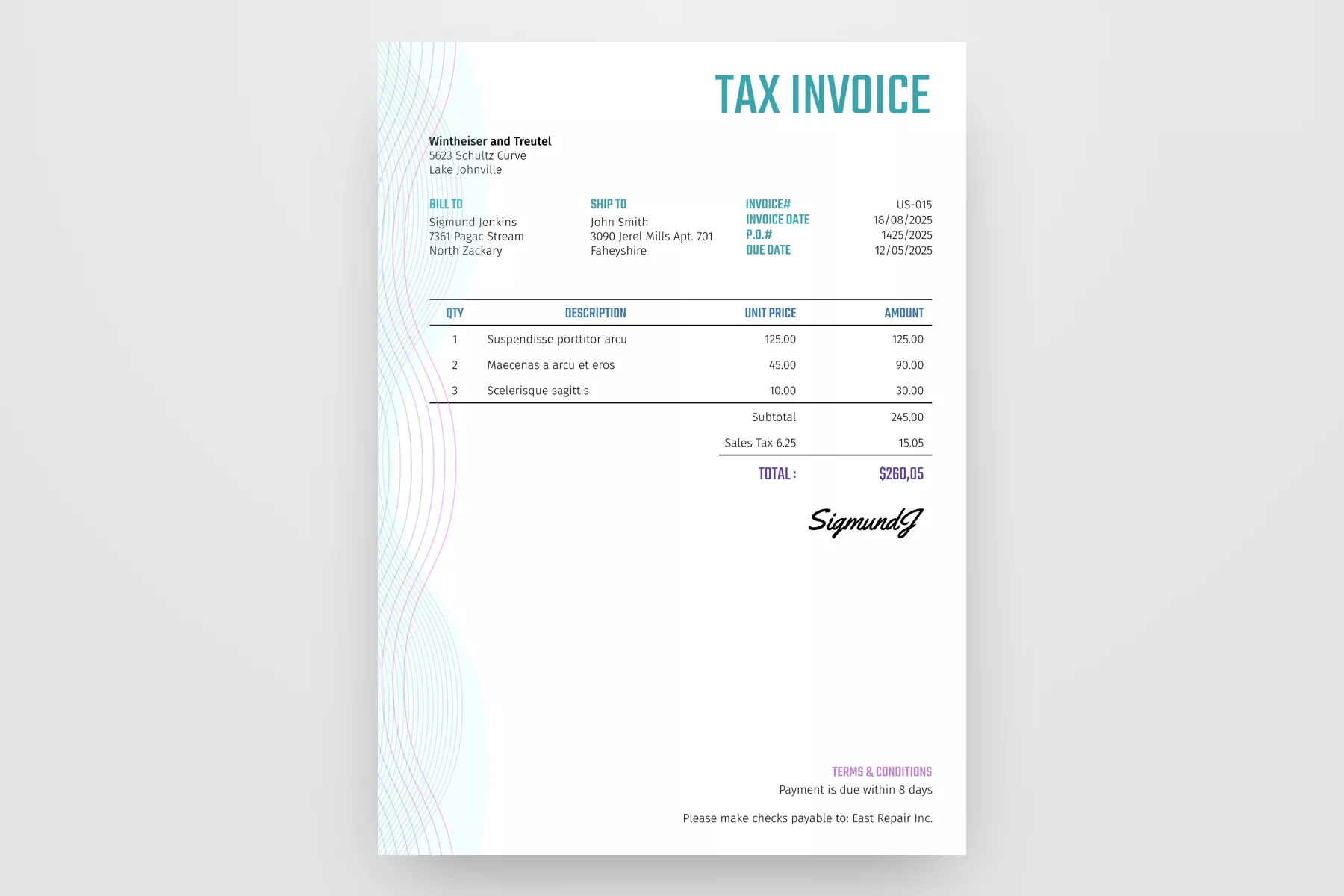 The cute look of this template allows you to use it in various thematic commercial projects: flower sales, children's toys, as well as for freelance designers. It will be a great solution to increase sales!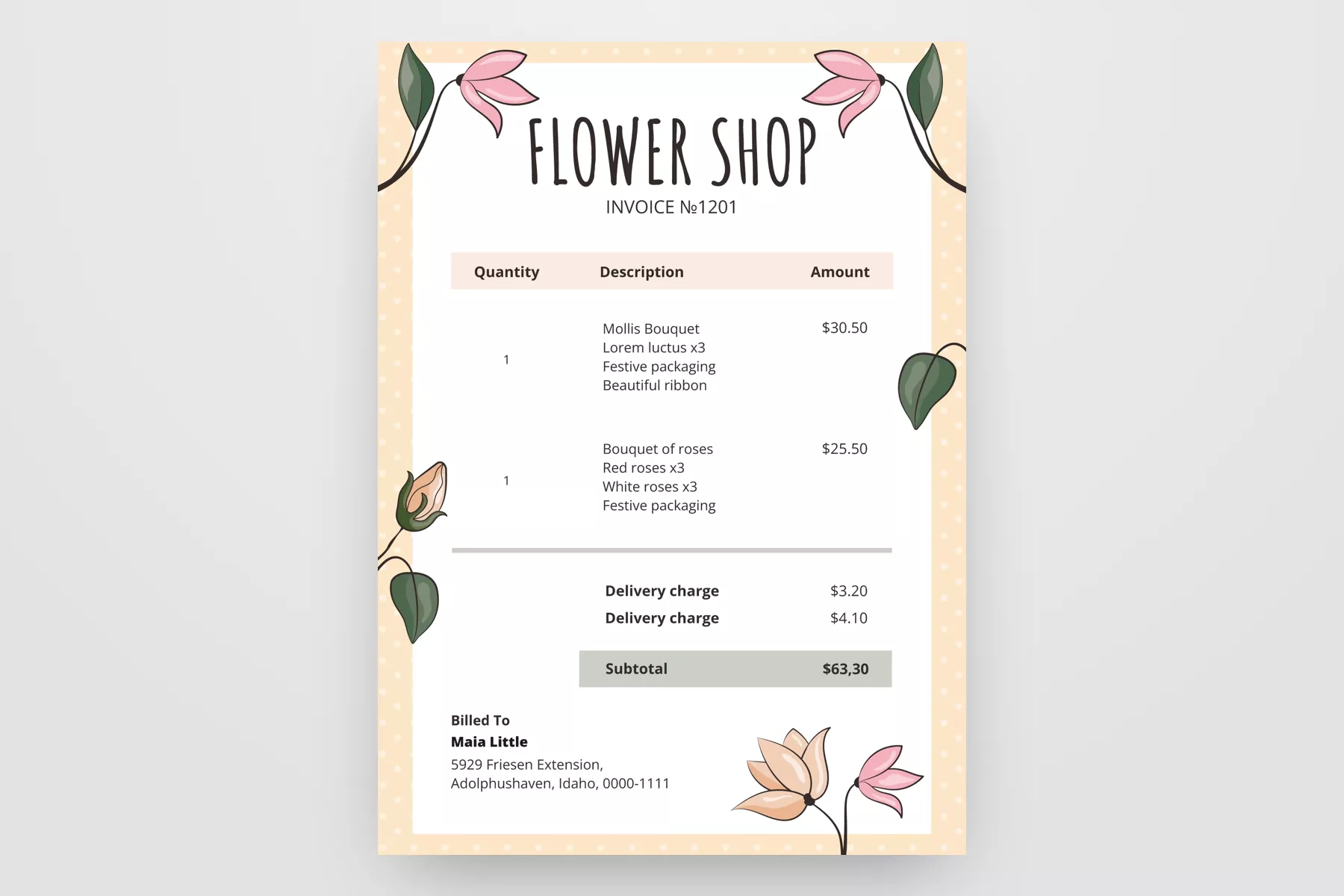 Multifunctionality is exactly about this template. It combines a great structured table with the ability to add multiple products to it. In addition, you can use this template both online and in print.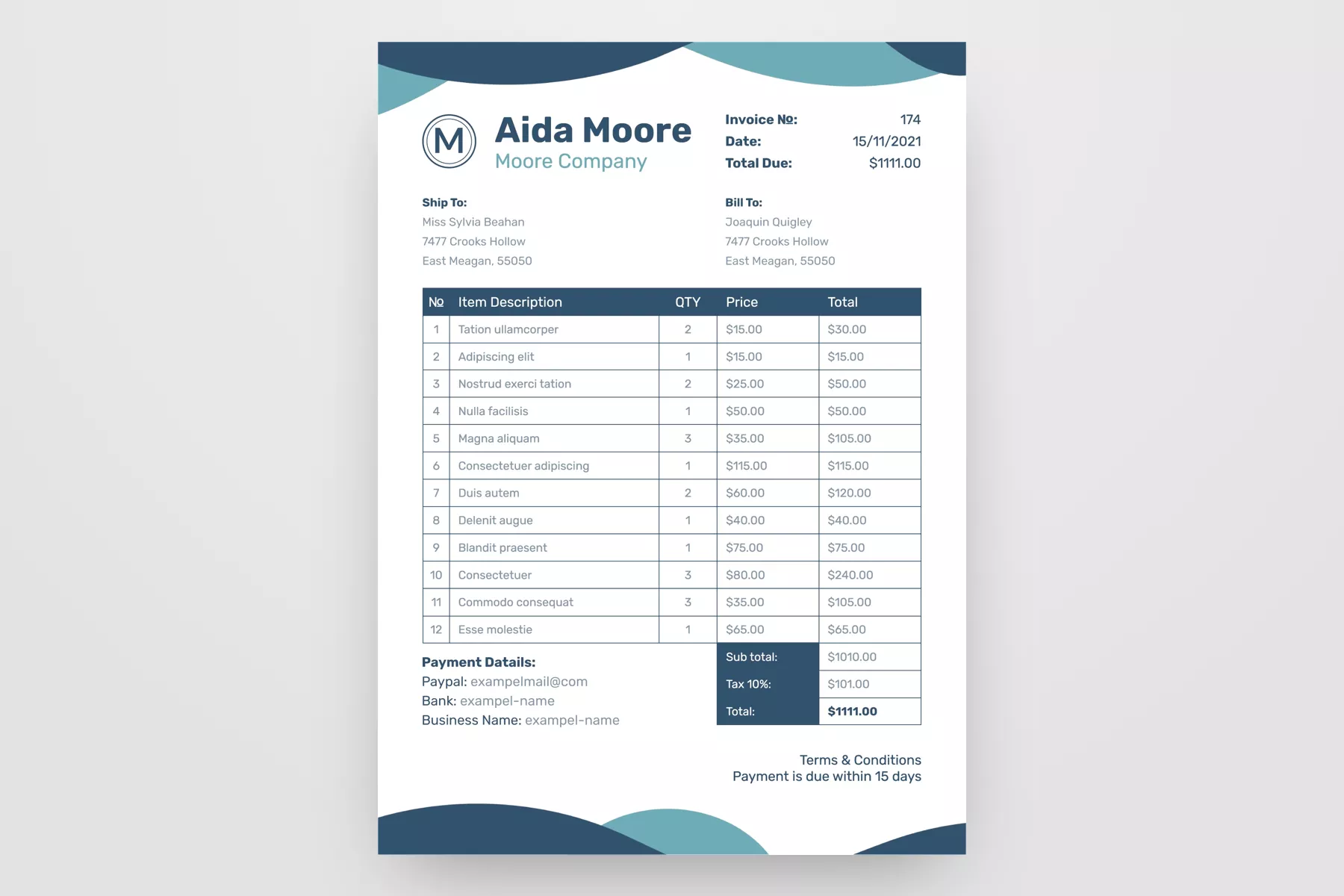 This is a template that is filled to the brim with important information about the customer's order. At the same time, it is designed in a minimalist style, which makes it easy to redesign its appearance and content to suit your business.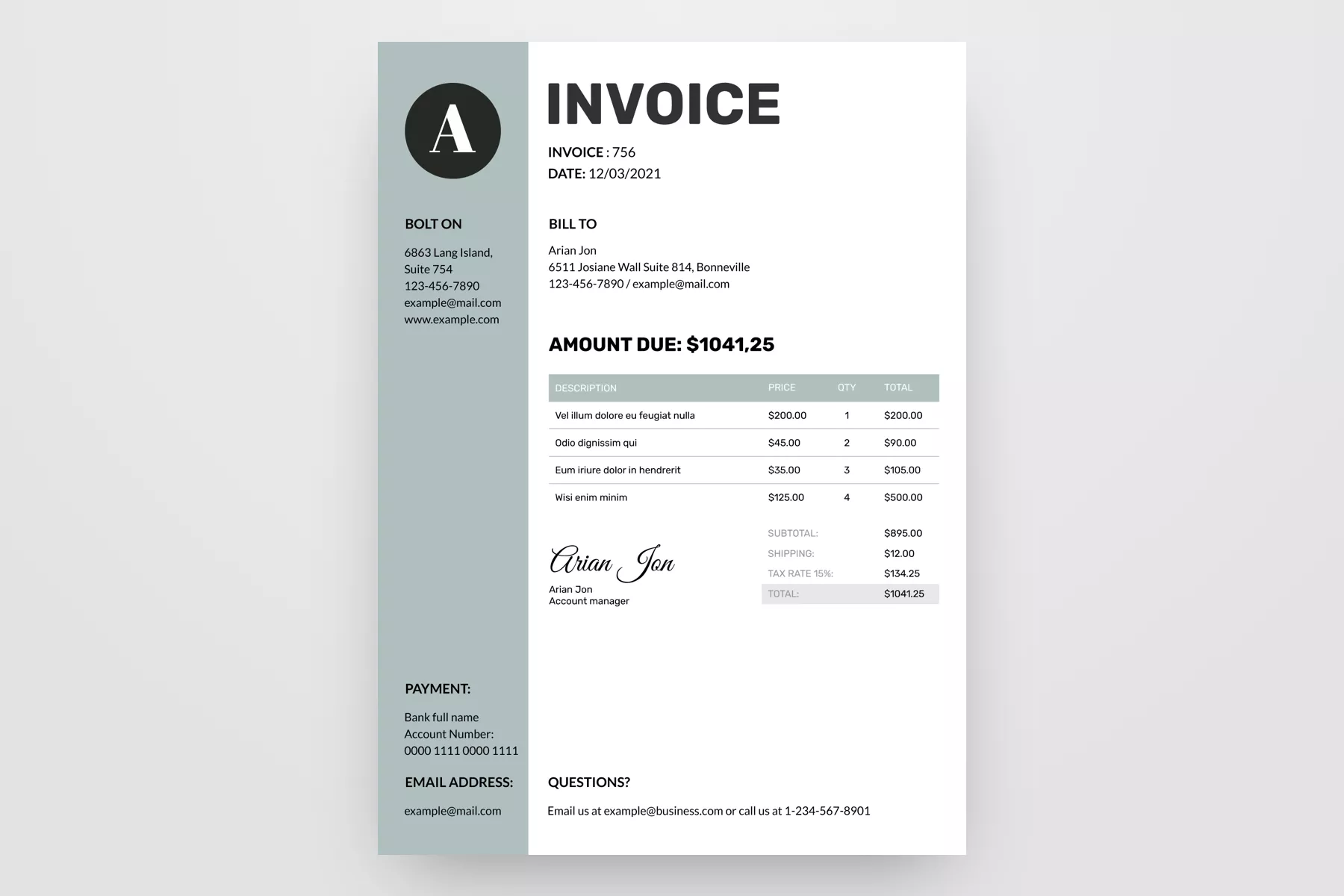 If your business is built around saving the environment, then this template is perfect for you. Its greenish color symbolizes natural purity. And the information that it contains will help your customers find out the full amount of the payment, payment details and other information on their order.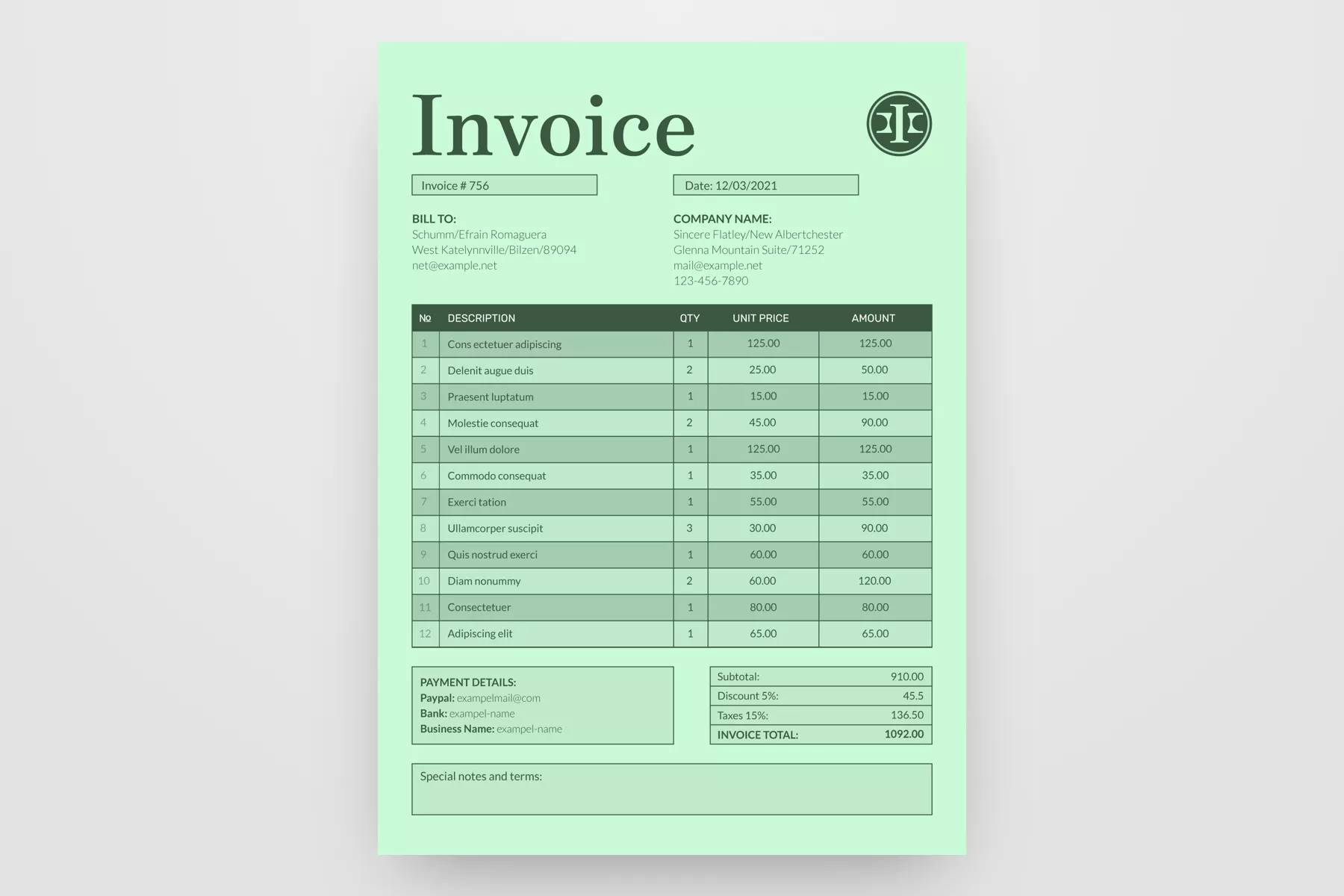 Formal, creative, informative – these are the first things that come to mind when you see this template. So it has everything you need to show your business and yourself as a professional who cares about his clients.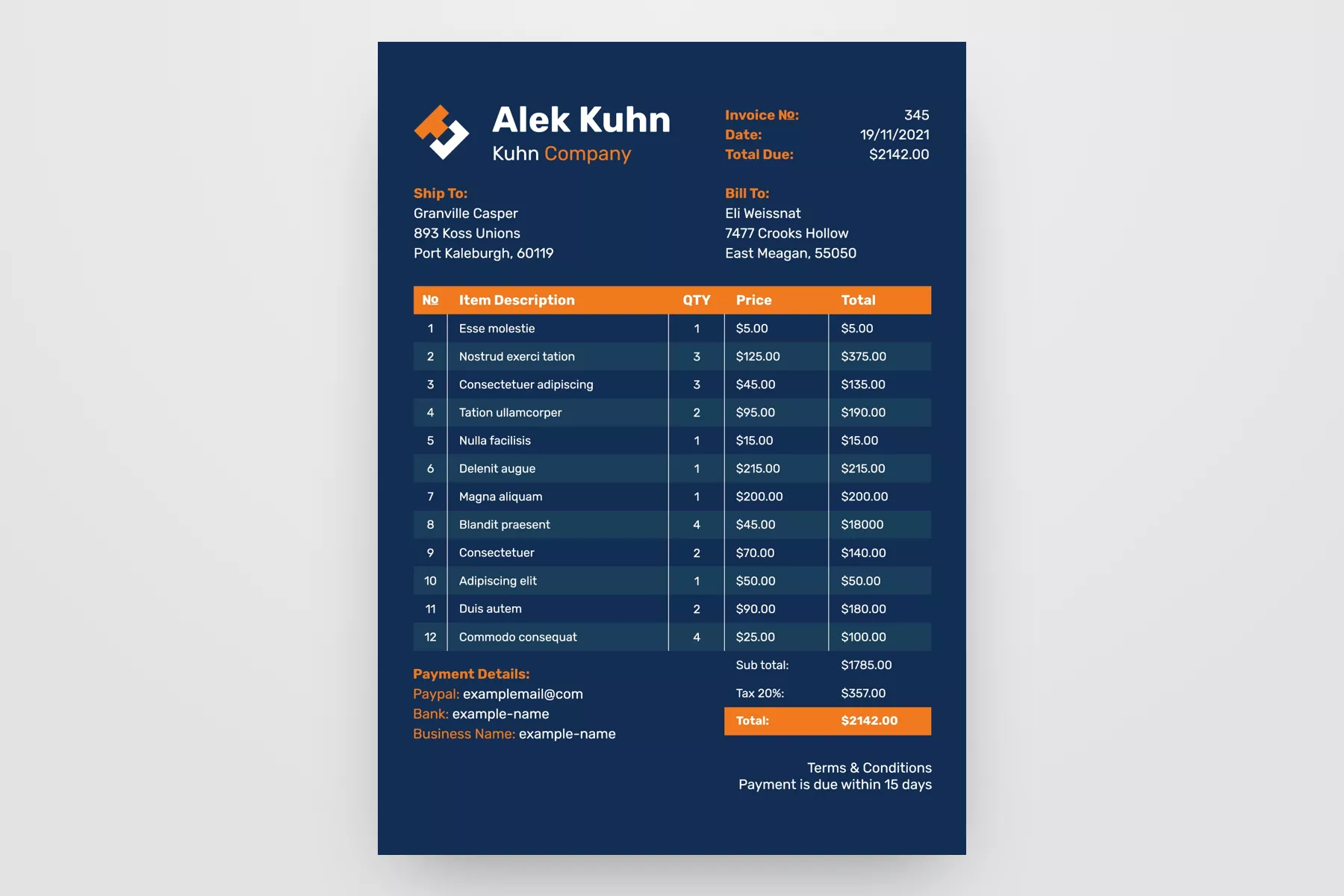 This is a good template that will allow your customers to immediately find out the necessary information about their order. The green, blue and white shades of this template are great for attracting attention and will not let the template get lost among other papers.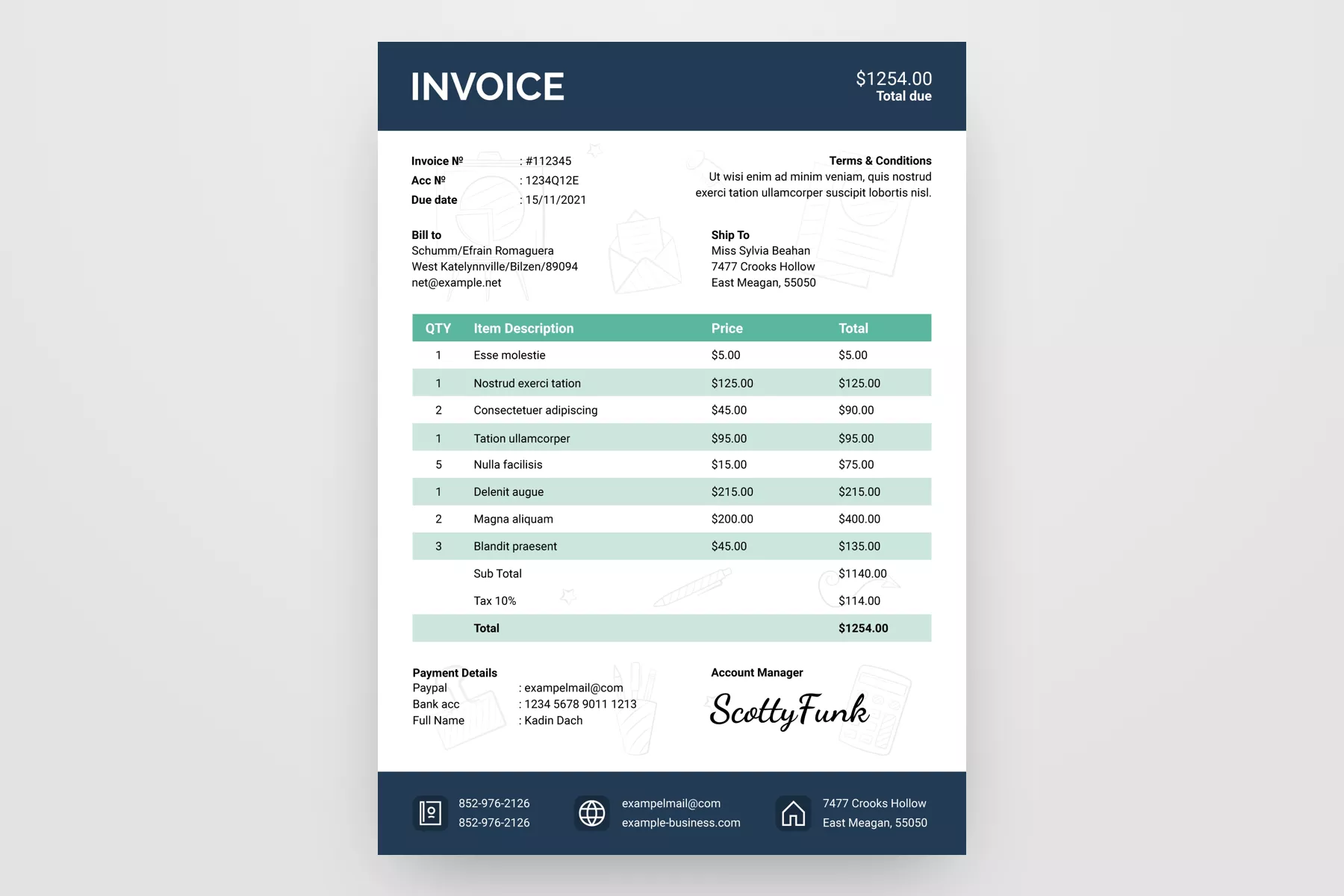 If you want to try introducing an invoice into your business and don't know which one to choose, then using this template is the perfect solution for you. The unobtrusive and professional design of this template will help you!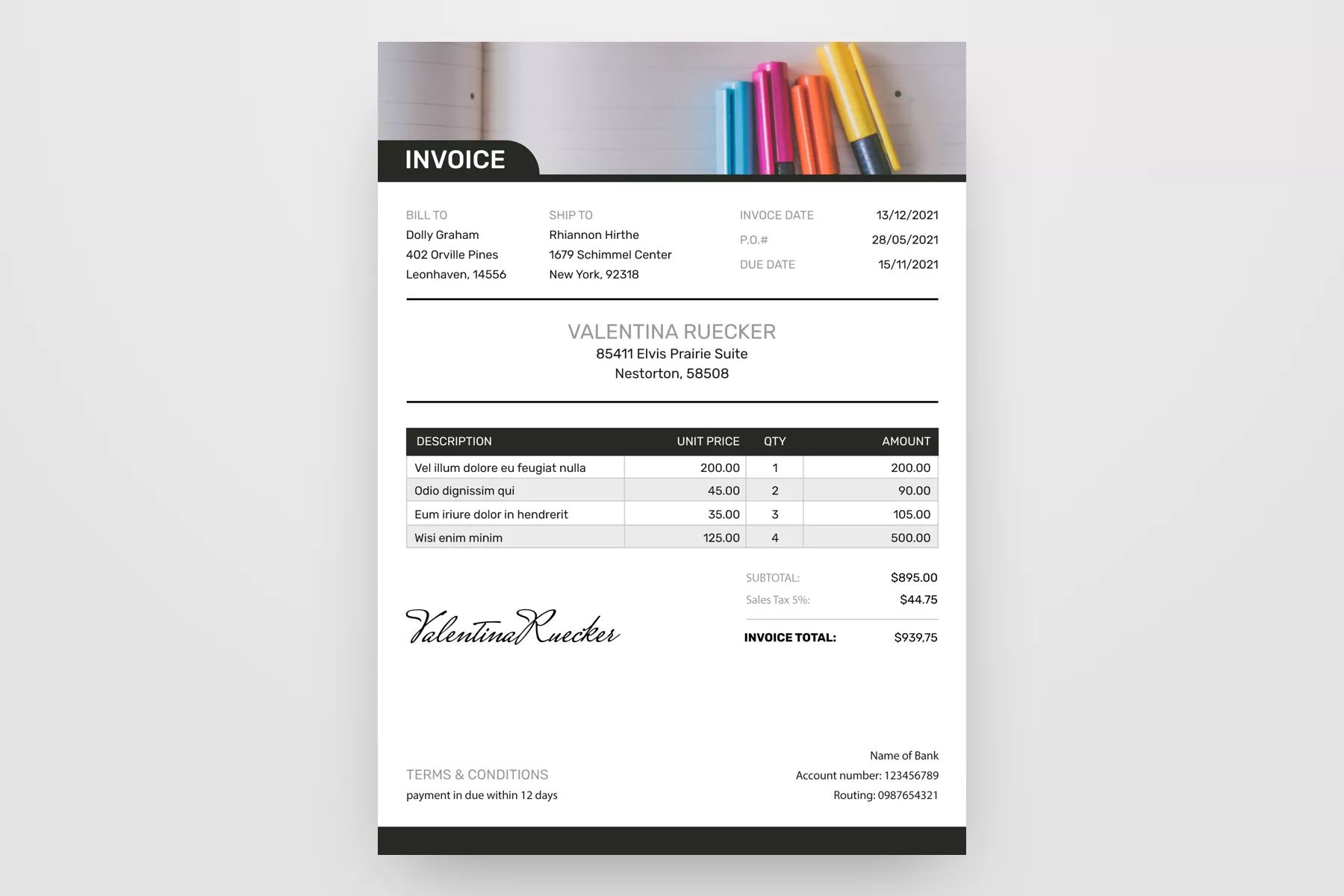 The design of this template was developed specifically so that you can edit it to suit your requirements. This template contains a great deal of useful information. At the same time, it retains a minimalist style that can be easily transformed into maximalism by adding the right details in Google Docs and PowerPoint.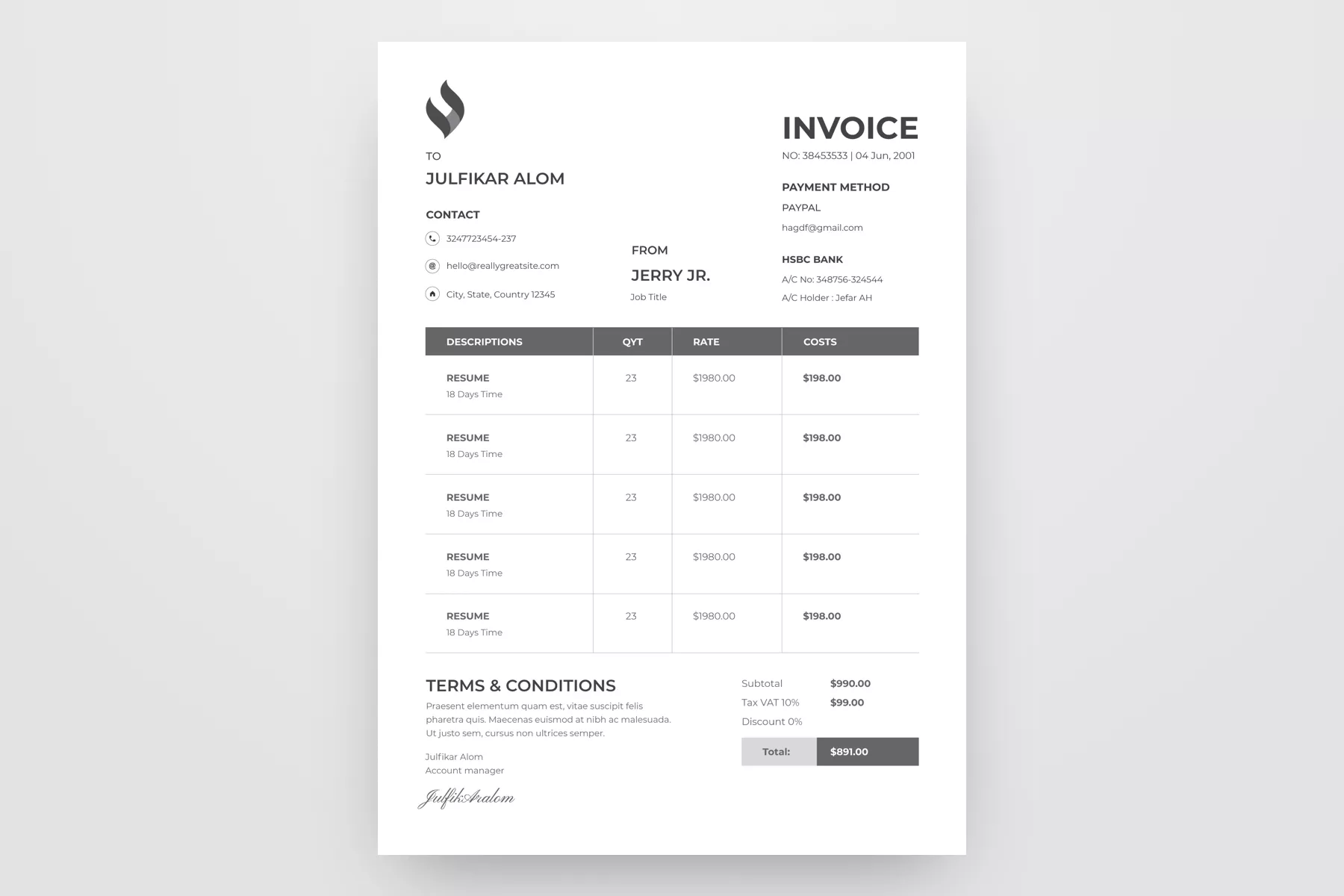 Invoice templates is a cool section that stores high-quality, and most importantly, very useful templates for your business. Moreover, the gdoc.io website publishes new templates daily that can help you and your business in the future.