Nowadays pressing a button on your camera or any other gadget which is used for taking photos isn't enough to create a beautiful shot. A professional photo needs to be edited before you let other people see it. Thankfully, there are various free Adobe Lightroom presets which can make the image editing process easier.
How exactly Lightroom presets work? They are files which contain all of the settings applied to photo color correction. Presets are installed in Lightroom itself and their usage is one of the best ways to save your time while editing photos, especially if there is a collection of shots which are required to have the identical look and style.
Why Everyone Should Have Free Adobe Lightroom Presets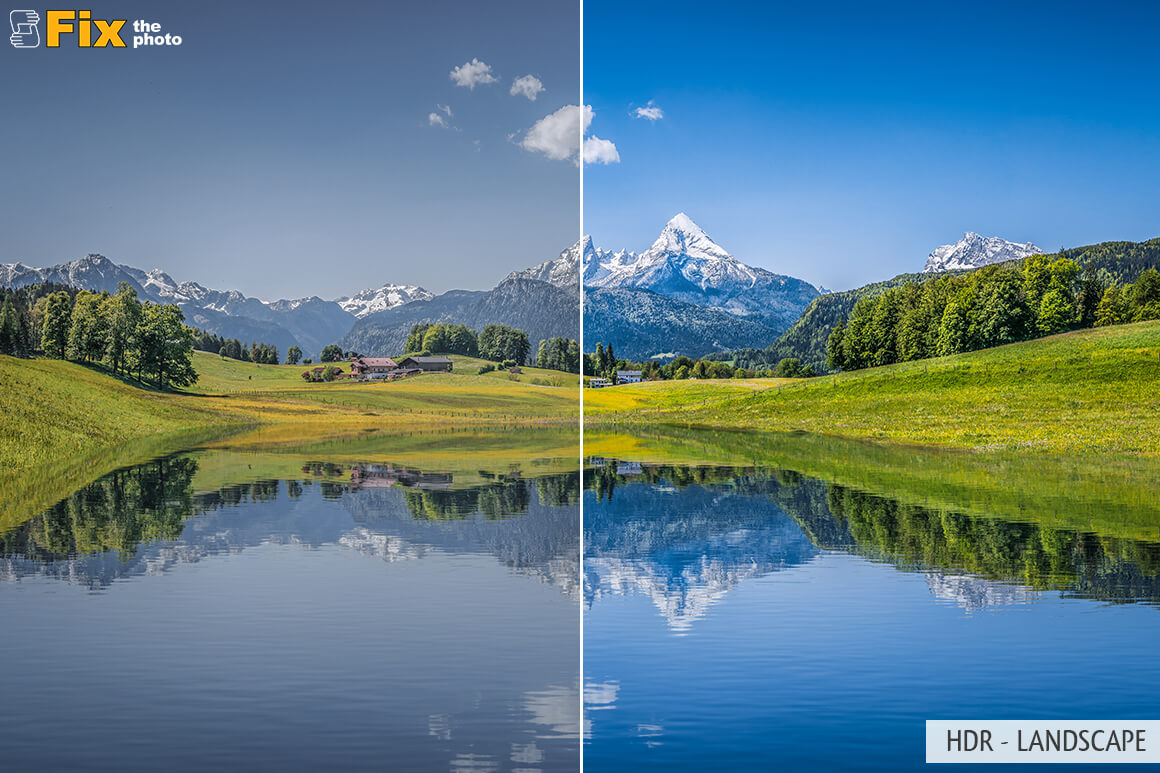 1. They make editing images a less time-consuming and exhausting process.
Now you won't need to apply one and the same settings to multiple photos, you can just click a few times and a good photo is ready. Moreover, you may apply different presets to one and the same photo and show all the variants to the clients so that they choose the one according to their preferences.
2. Easily used even by those who are new to Lightroom.
It takes a lot of time and efforts to get the hang of Photoshop photo editing software, but with presets it won't be as difficult as it may seem. Presets are viewed as a great educational resource, as it contains certain settings and you can open it to see how exactly a specific effect is achieved. If you do this, it is possible to deepen your knowledge, become a more experienced user of Lightroom and overall improve your photo editing skills.
If you have any trouble understanding how presets works, you can always search for tutorials or guides where every step is demonstrated and explained in simple words.
3. They diversify the look of your photos.
Sometimes you have to go through a decent amount of variants in order to find the most appropriate style of image editing. Applying various presets gives you an opportunity to take a look at one and the same photo but with different adjustments of coloring, vibrance, exposure or temperature and choose the most suitable variant. At the same time, if you want to change your picture editing style or achieve a certain effect, but you have no idea how to combine various settings and accomplish it, presets will come to your rescue.
4. They add invariability to your photos.
When your task is to edit shots from one photoshoot, you want to make sure that all of them have a similar color pallet. With the help of presets you don't need to remember the settings you have applied to previous photos, they are already prepared for you. If you don't like the final result, you can always reset changes and apply another preset.
5. They can be adjusted with ease if it's necessary.
As you start applying Lightroom presets, you will definitely find a couple or more favorite ones. You can personalize them to your photographic taste in order to create and develop your own image editing style, recognizable by others. Already existing presets may also encourage creativity and inspire you as a photographer. Also, not every preset is suitable for all the photos, so the ability to tweak presets for a specific shot definitely comes in handy.
Where to Download Free Lightroom Presets?
Adobe Lightroom has some basic presets installed in the software. And there exist a plenty of various custom Lightroom presets made by ordinary users and professional photographers which are either available for purchase or are free of charge. If you are wondering where you can find high-quality free Lightroom presets, we are providing you with links to the most reliable websites, which we highly recommend to check out. There you will be able to download free Adobe Lightroom presets, which means that you won't have to pay for them and use for your personal purposes.
FixThePhoto 380 FREE Lightroom Presets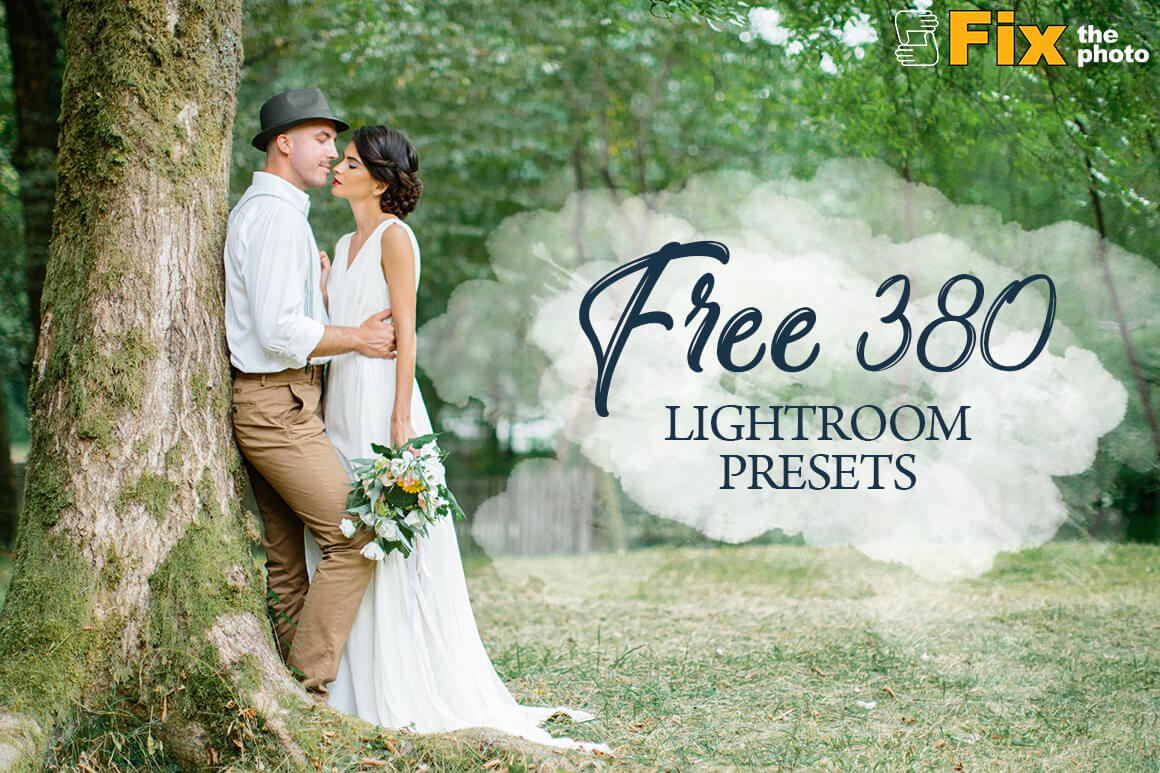 As a team of professional photo retouchers with many years of experience in the field of photo editing, FixThePhoto have selected the most widely used free Lightroom presets, classified them according to the sphere of the use and uploaded them for free.
On their website, approximately 380 free and excellent Lightroom presets can be found. Every bundle consists of 10 free Lightroom presets arranged in a logical order to be able to figure out the sequence of necessary adjustments and settings. A description of preset's aim, final effect and a short installation instruction are provided for each product. The given plug-ins were specifically made available for everyone: they support almost all existing image file formats, they are adaptable to various versions of Adobe Lightroom and are appropriate for all types of personal computers (PC / Mac).
FixThePhoto's bundles with presets are suitable for:
• any particular occasion, for example, free wedding Lightroom presets;
• preferences in the adjustment of coloring, like black & white or free VSCO Lightroom presets;
• creating special effects, such as natural light or HDR and many more to choose from.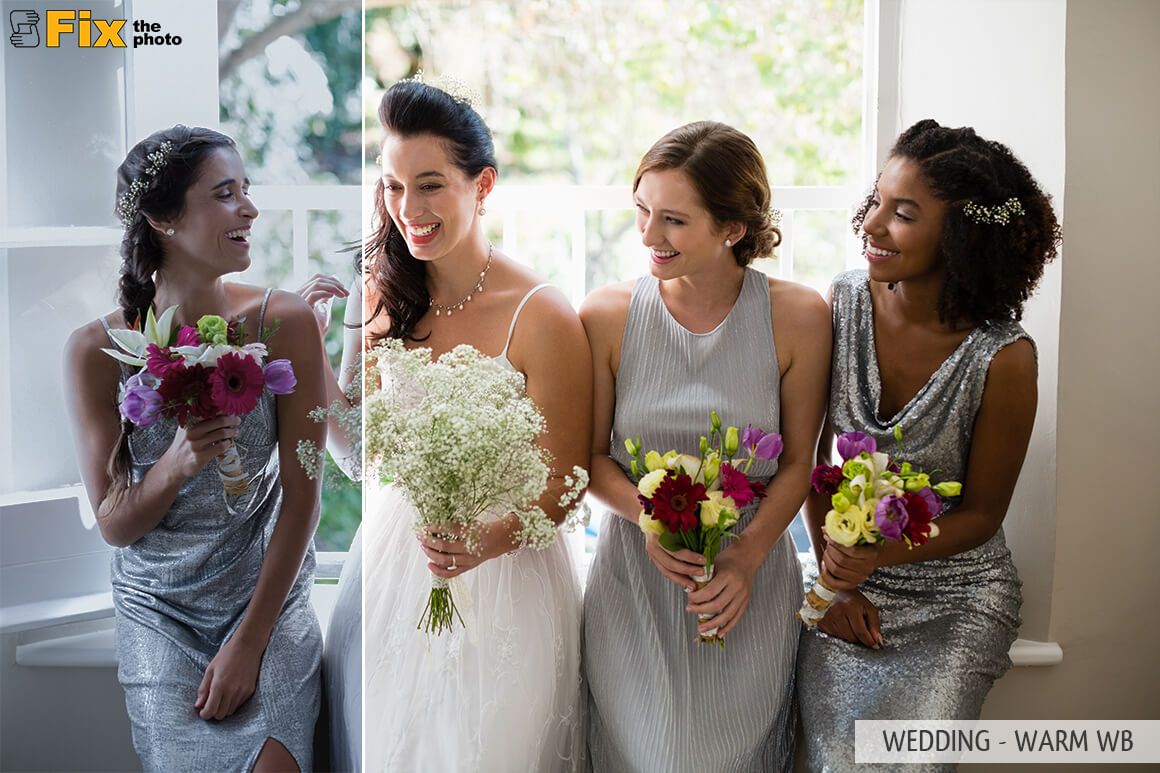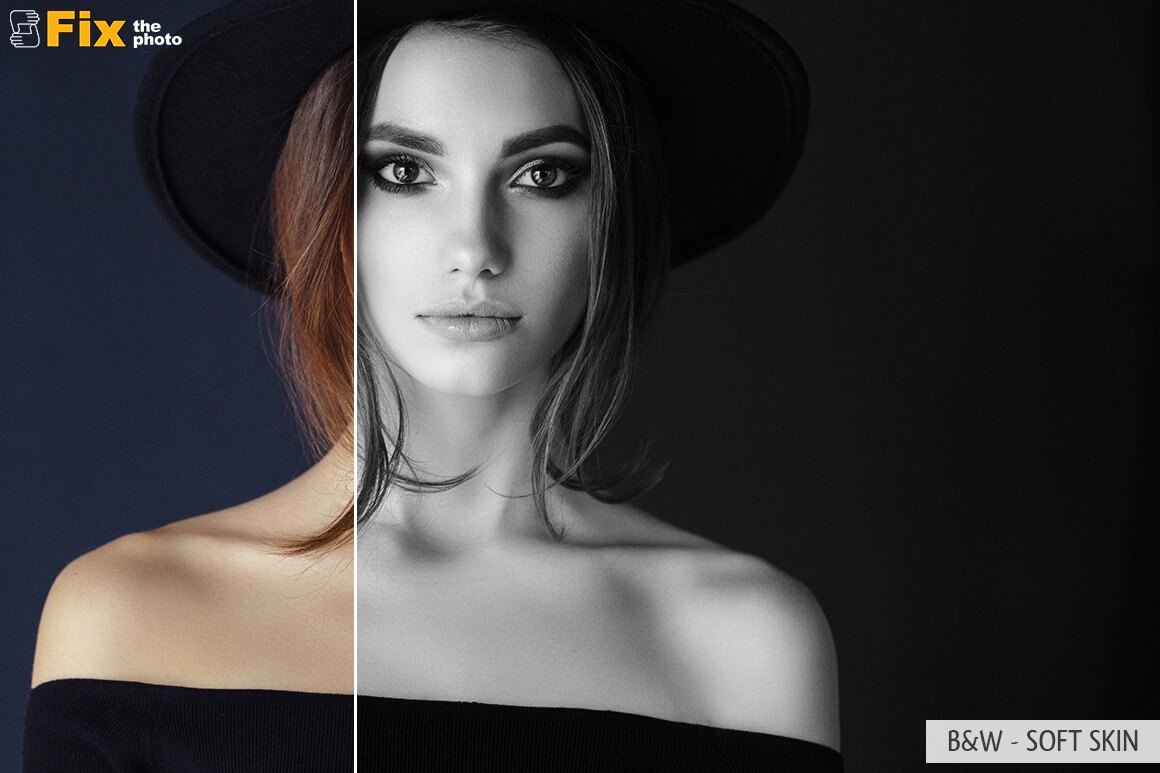 In addition to it, they suggest trying special bundles of presets – best free Lightroom presets in 2017 and best free Lightroom presets in 2018 which combine the most basic presets aimed at general image editing, namely adjustment of contrast, color balance, highlights, and brightness.
Weedit.photos 290 FREE Lightroom Presets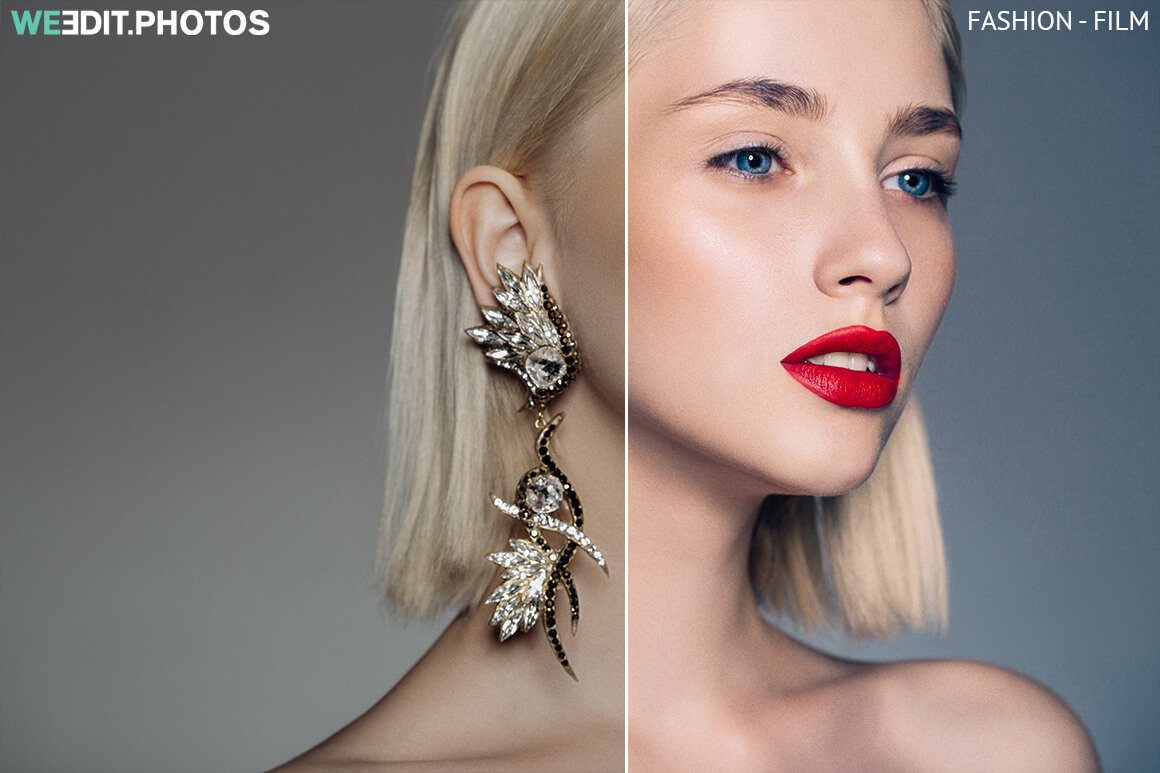 Professional photographer's editing service Weedit.photos have chosen the top free Lightroom presets following the latest photography trends and have uploaded them for free in separate sets organized in accordance with the theme and the style of picture editing.
We Edit Photos website has a great range of high-quality free Lightroom presets to offer. Each set contains 10 different Lightroom presets which are followed by their general and technical description, explanations and recommendations for appliance written to be easily understood even by beginners. Weedit.photos' presets can be used with any version of Adobe Lightroom and they are able to process all the possible image file formats (.raw and .jpeg).
30 sets of various LR presets are recommended for:
different genres of photography, for instance, free Lightroom presets for portraits or fashion presets;
photo sessions in all sorts of locations, in particular, free Lightroom presets for beach, presets for street or city shots;
photography of objects/products, such as presets aimed at editing food and cars.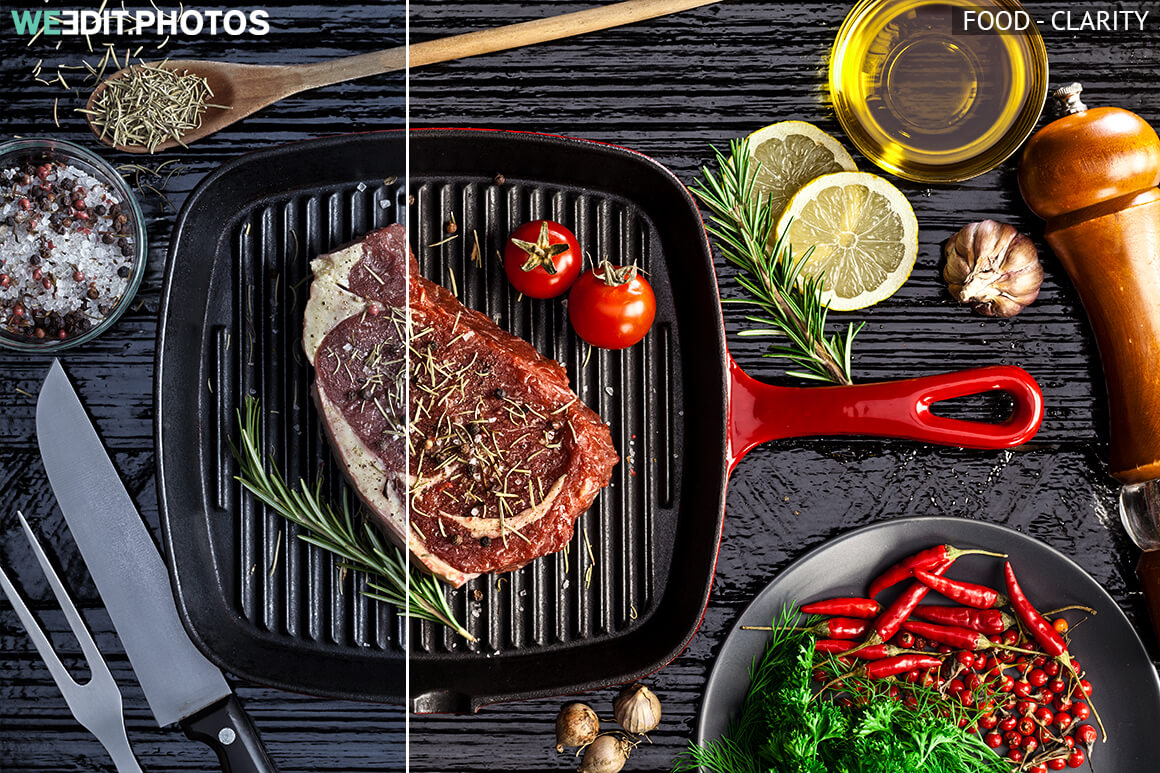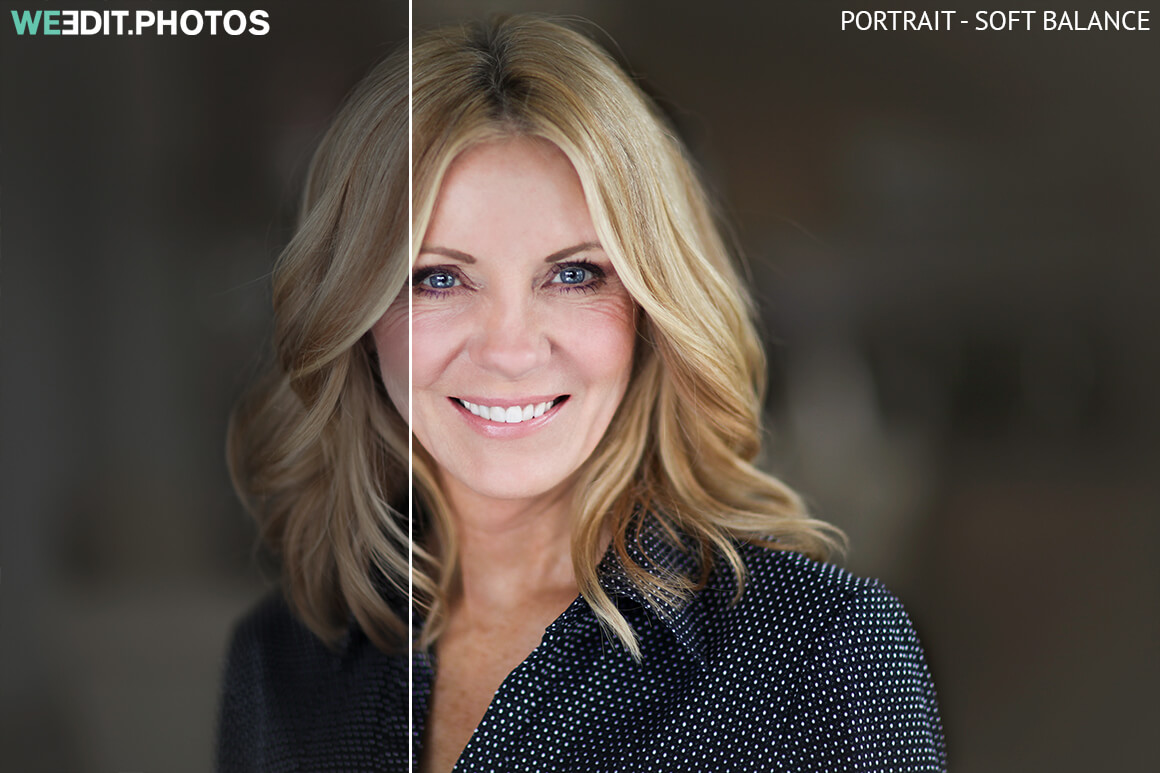 In addition, Weedit.photos presents special editions of bundles, namely presets for contrast, Cross Process and free Lightroom mobile presets, settings and adjustments of which give the photo a distinctive and extraordinary look.
Free and trendy Weedit.photos' presets for Lightroom will surely turn an ordinary shot into a piece of art and will bring your photography editing skills to the next level.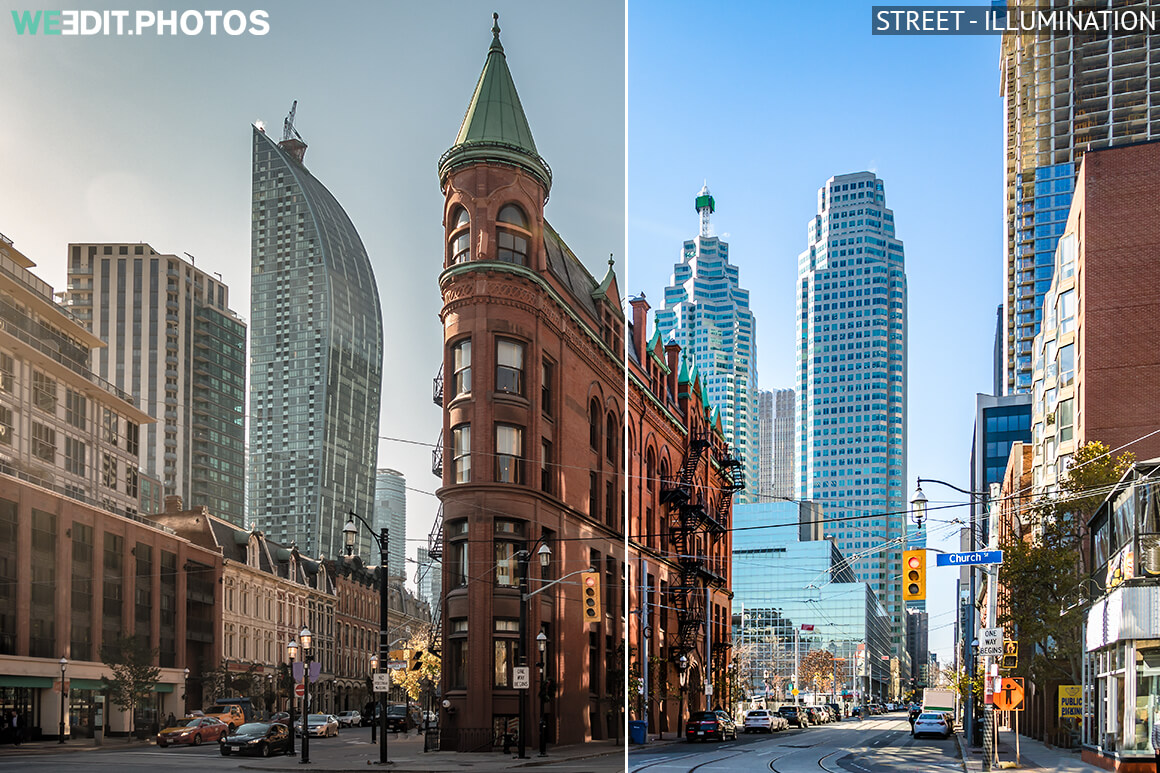 Summing up
It's high time for you to get some presets to test them on your own. By using presets in Adobe Lightroom you will surely spend less of your precious time on photography editing routine, will make it a satisfactory process, effectively transform and speed up your workflow. Only with high-quality presets you are able to take advantage of Lightroom to the fullest, so it's important to learn how to properly use them.