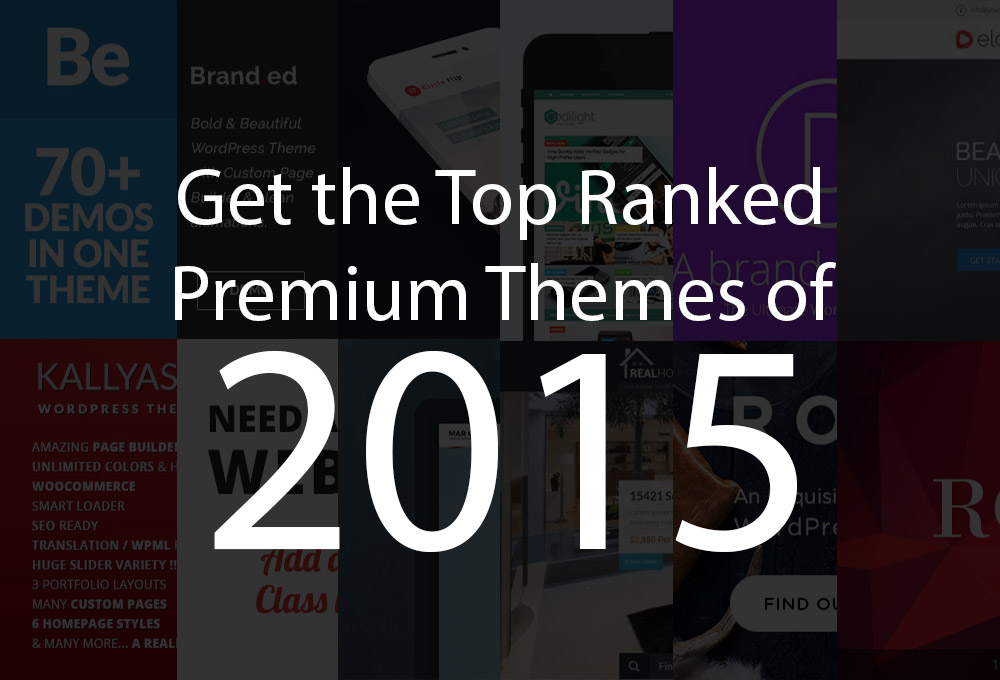 We've all had our share of business websites, portfolios, product and app pages, and blogs. I hope you're ready, because 2015 doesn't look like slacking up. For the world's most popular CMS, premium WordPress themes help you work faster and easier.
There are thousands of themes on the market, and web designers are inquisitive creatures by nature. Chances are that you tried your luck at some of them. Are they any good? More specifically, are they any good for 2015? If you can spot them in the list below, then yes, absolutely. This is a revised account of the most feature-filled premium themes.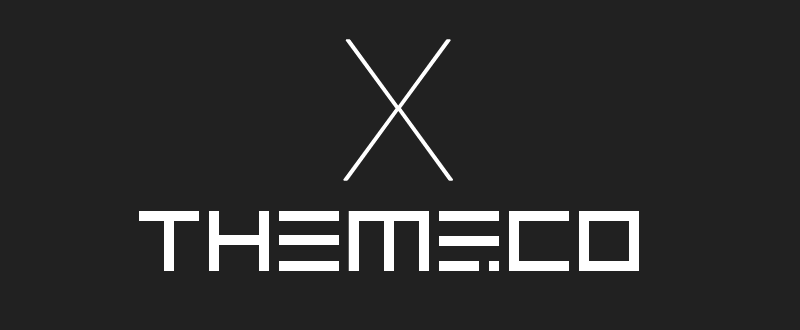 Kudos to X Theme for gathering so much support from the web design community! This theme deserves every bit of praise. It shows openness to the average user unlike any other theme out there. Every feature you could wish for - Themeco thought about it first. All questions are addressed so quickly in the forum, and I can only imagine how well-prepared the global support staff is.
X Theme ranks high for versatility and function availability. If you choose one of the four Stacks or complete designs, you have the initial starting point for any kind of website. And the best part is that you come to original results with every project. See the 30+ demos for Integrity, Renew, Icon, and Ethos, and you'll be hooked. Also, new demos have been announced.
What with the live customizer and 15 recently-added extensions, who wouldn't want to work with X Theme this year? Some WordPress plugins are the exclusive creation of Theme.co (Smooth Scroll, Content Dock, White Label, Video Lock and more).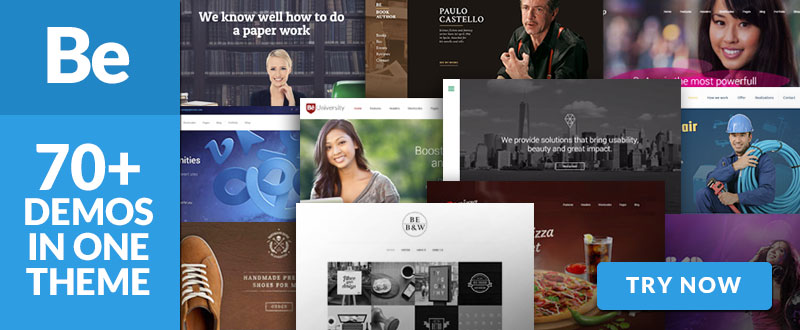 Another of my favorite themes this year is BeTheme. It may have crossed your path before. I find it hard to believe that such a progressive and versatile theme can slip by unnoticed. It's progressive because automatic updates are scheduled every single week, and it's versatile in demos and customization options.
The demos are awe-inspiring. You don't have the time to look at all 76 demos from BeTheme, and you don't have to - only a handful will do to create a delightful impression. Also, Muffin Group has spun 3 ways for users to build pages. They are the Muffin Builder, Visual Composer, and Shortcodes.
Lastly, you can put beautiful contact forms on display on every page thanks to Contact Form 7, not to mention slideshows (i.e. Slider Revolution plugin included).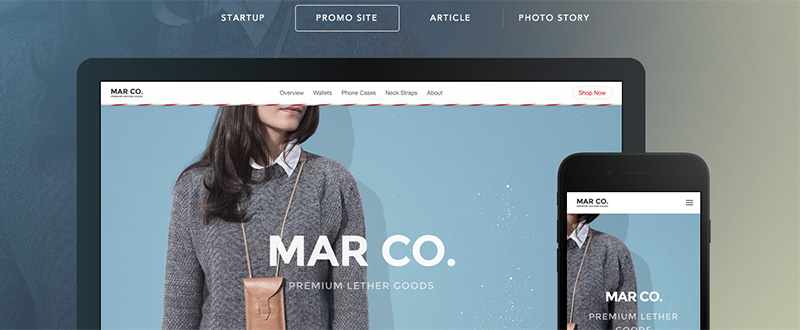 The biggest surprise this year by far comes from Designmodo. They thought, the heck with all the coding, and no more swapping one theme for another endlessly! And this is how Qards came to be. It exists as an alternative way to redesign websites. When is Qards most useful? It stands by for those occasions when you need only tweak some elements of your ready-made website.
Qards is a design page plugin, compatible with all themes.
Because it advocates code-exemption for web designers, you can use a card system to easily add content, while Qards does all the heavy lifting. Every single card can be edited with an in-line customizer, and then neatly arranged in your grand design. See? Who says you have to change your theme after all?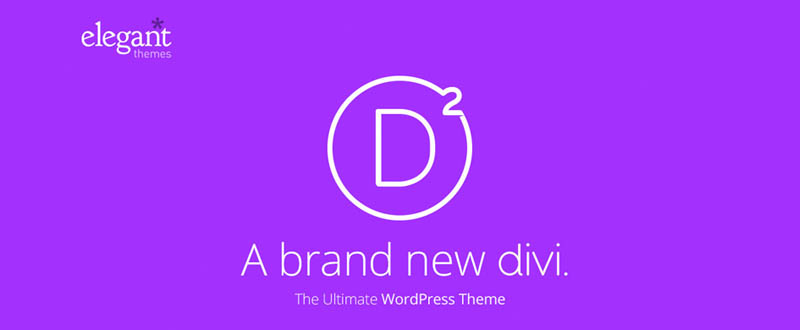 The next best theme was spawned in the labs of Elegant Themes. I recommend it for E-commerce and event-oriented websites - like weddings. It's Divi. Of course, that name already echoes in the minds of many web designers. Especially in the minds of those who value complete control over design in a theme. Modules with built-in CSS boxes provide the highest level of control. Try the Divi Builder 2.0, and you'll see what I mean.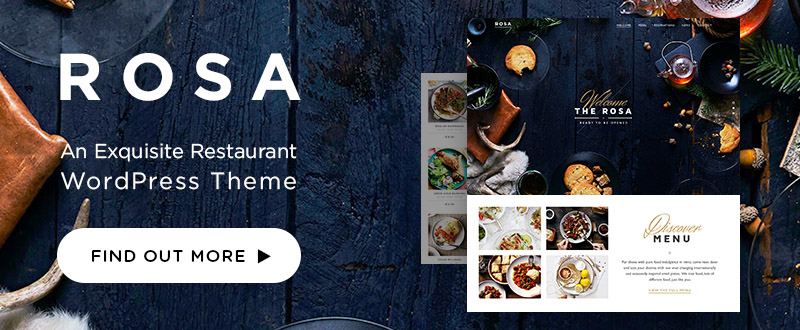 Now for an exceptionally animated theme. If you're fond of parallax, like most web designers are at the present moment, take a chance on Rosa. I believe it to be a fitting solution for restaurant pages. Did you know it has the option of OpenTable reservations? That's what any respectable restaurant ought to offer. Besides, the ecstatic typography animations and full-throttle image galleries are pure delight for users seeing your portfolio or photography website.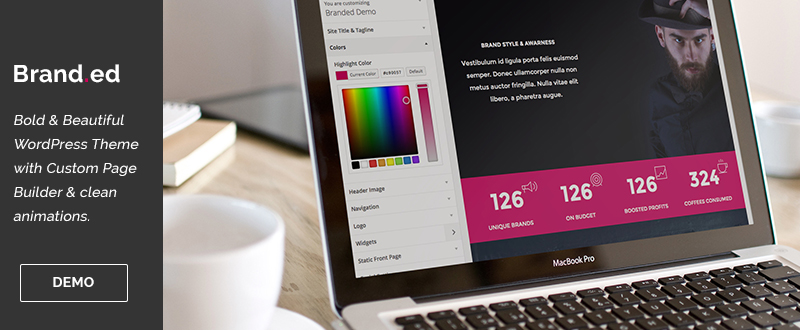 Since we've skirted the subject of portfolios, let it be known that the portfolio pages created in 2015 are bound to be audacious and dynamic. If it's in your cards to design that type of websites this year, be sure you get good themes. You want a theme that actually helps you advance your clients' personal brands. A theme like Brand.ed, with the possibility of horizontal parallax and cinematic slideshows, does that and more.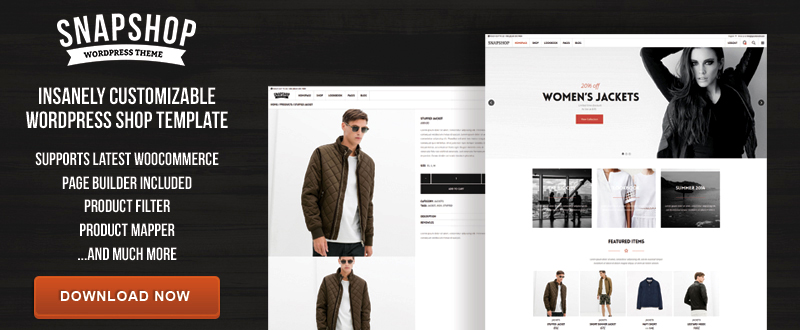 E-commerce is picking up the pace this year. Your mission is to keep up with all the challenges imposed by mobile E-commerce, like easy navigation and optimizing the way shoppers perceive your products. Drive them through the store with a simple Product Filter option. Also, add as much comprehensive information (or advertising content) on the main product image. The WooMapper function from SnapShop permits you to add those bits of content with pins. You'll see that prospective customers make up their minds faster.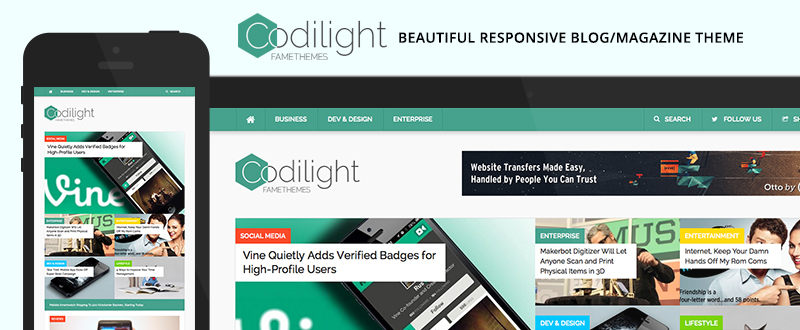 I mentioned earlier that coding doesn't have to preoccupy web designers as it once did. Not in 2015. Some WordPress themes embrace this truth wholeheartedly. Take Codilight, for example. You never have to worry about deprecated or broken code, because this theme takes pride in following the latest HTML5 and CSS developments. So, when you're asked to design a magazine blog - especially if the niche has anything to do with technology - choose the clean-cut design and built-in review system from Codilight.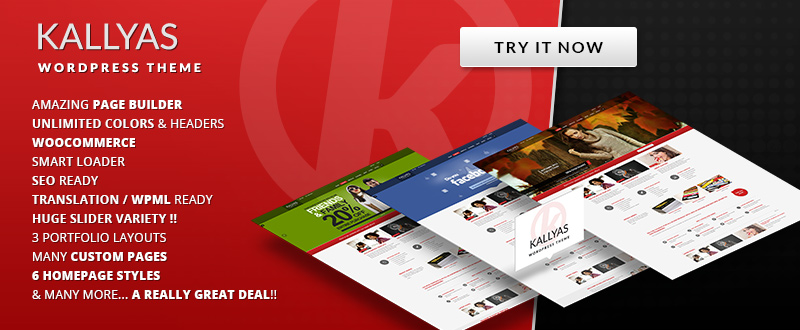 Here's a new rule for 2015. Never do business with WordPress theme developers who pay no mind to your requests. We all have to ask the support service a question sooner or later. How that service responds can either propel you towards project milestones, or hold you back for a frustrating amount of time. With Kallyas, I know for a fact that no one is ever kept waiting, or met with a superficial answer. So, your portfolio and WooCommerce projects are in good hands.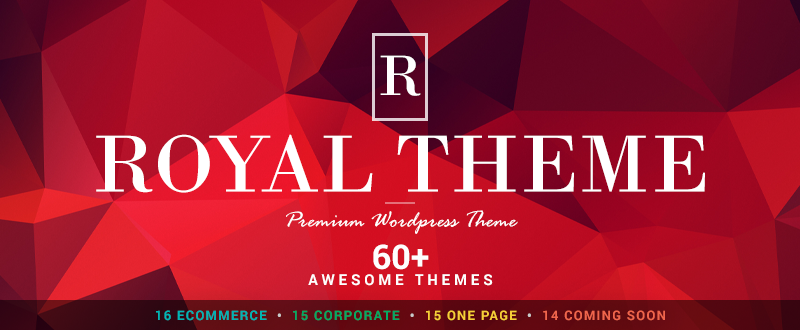 No matter how brilliant you think you are, there will be moments of complete helplessness when you can't seem to envision any form for your client's website. Let the 60+ demos from Royal Theme guide you and give you wings to fly again. You'll know what you're looking to achieve before long, and can then work towards your design with a simple page builder. Add any function with shortcodes and widgets.
It's not everyday that you design a website for real estate, so enlist the Real Homes when you do. You will be able to give your users advanced property search filters, as well as Google Maps with property locations markers. Plus, it's easy to add and modify media or information related to a property with the meta boxes from Real Homes.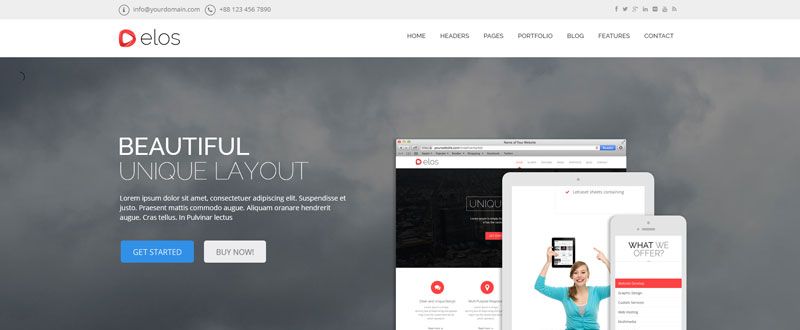 Are you looking for variety in theme options? Then, try this newly-found gem named Elos. It's was unexpected to learn that this underground theme has an amazing Shortcode Page Builder, Shortcode Manager, and Shortcode Lists Pack. Feel free to use it for WooCommerce, portfolios, and blogs. Elos offers 5 different header and footer styles.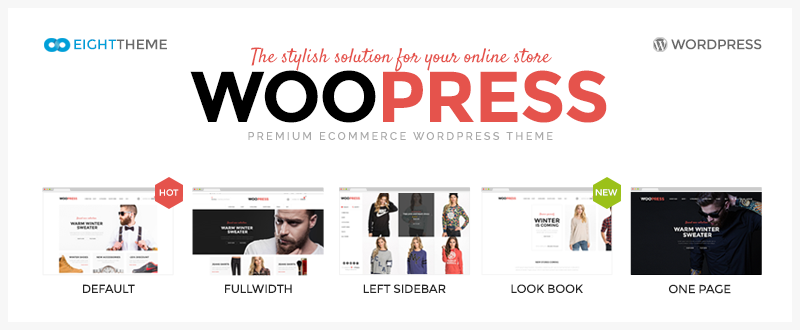 8theme has a great theme that you can turn to for web stores. That theme is WooPress. A I mentioned previously, it is crucial to showcase products as realistically as possible, because most potential customers will be using a mobile to scan through web shops very fast. With the WooPress chic design, your job is halfway done.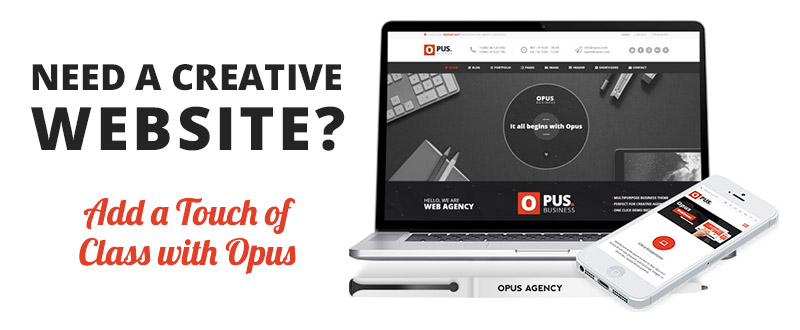 What does every business website aim to achieve? To make an impression, to be memorable! Opus is guaranteed to make any business website stand out with its elegant lines, and with the parallax technique it opens. On top of that, you can always see every change before your users do - with the live preview page builder.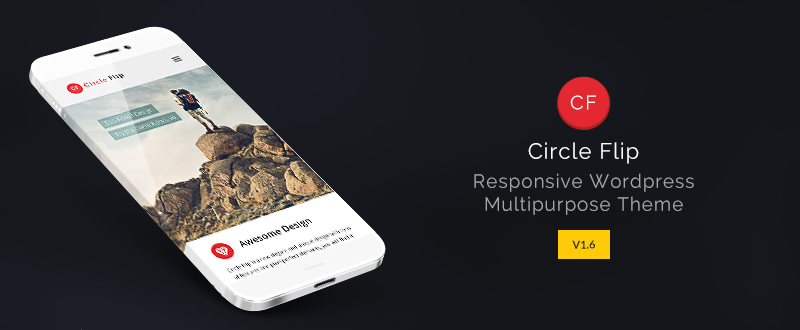 Don't you wish you could tell beforehand what a theme is truly capable of? It would be perfect if every theme followed in the footsteps of Circle Flip - and not be afraid of unlocking all demo content to non-users. As it turns out, Circle Flip masters flat design, and makes an ideal choice for WooCommerce.
Final thoughts
So, how many of these themes do you recognize? If it's a great deal of them, you're on the right track! If it's the first time you come across these names, then I suggest you take the time to get to know them this year. They can really help you create beautiful websites for your clients.