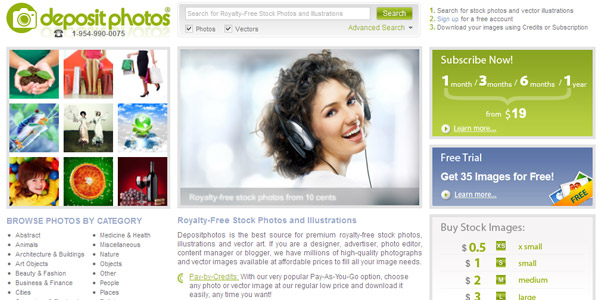 Friends, today we are pleased to announce a giveaway at GraphicsFuel.com in collaboration with DepositPhotos.com.  As a prize, we offer THREE 10-day subscriptions (5 images per day) for free using.
About DepositPhotos
Depositphotos is the best source for premium royalty-free stock photos, illustrations and vector art. If you are a designer, advertiser, photo editor, content manager or blogger, we have millions of high-quality photographs and vector images available at affordable prices to fill all your image needs.
Try DepositPhotos for free
DepositPhotos offers free trial subscription. Once you sign up you can download 5 images (JPEG) of any size or 5 vector files per day for 7 days amounting to 35 images free of charge. Creating an account is very easy and you can even use Facebook Connect to sign in.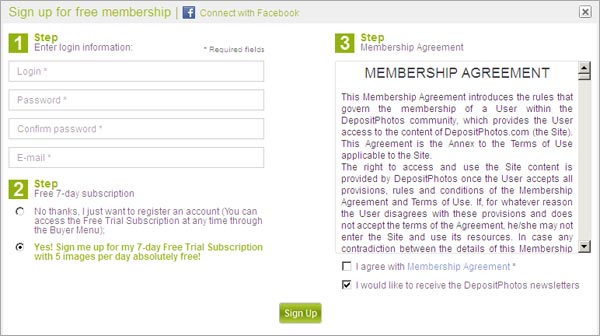 How to win
Follow us on twitter @graphicsfuel and @depositphotos
Tweet or share post on Facebook
Post in the comment a link to tweet or Facebook share post
Important Notes
The giveaway ends on August 30th, 2011 Tuesday. All comments submitted after that date are not accepted.
Please make sure to submit your correct email address.
Winners are determined randomly using random.org.
Comment once. Multiple comments with the same email address are rejected.
We'll send each winner a congratulatory email and include one promo code. Each winner can then activate the promo code in his/her own Depositphotos account.
Good luck!
Check out a few of their stock photos