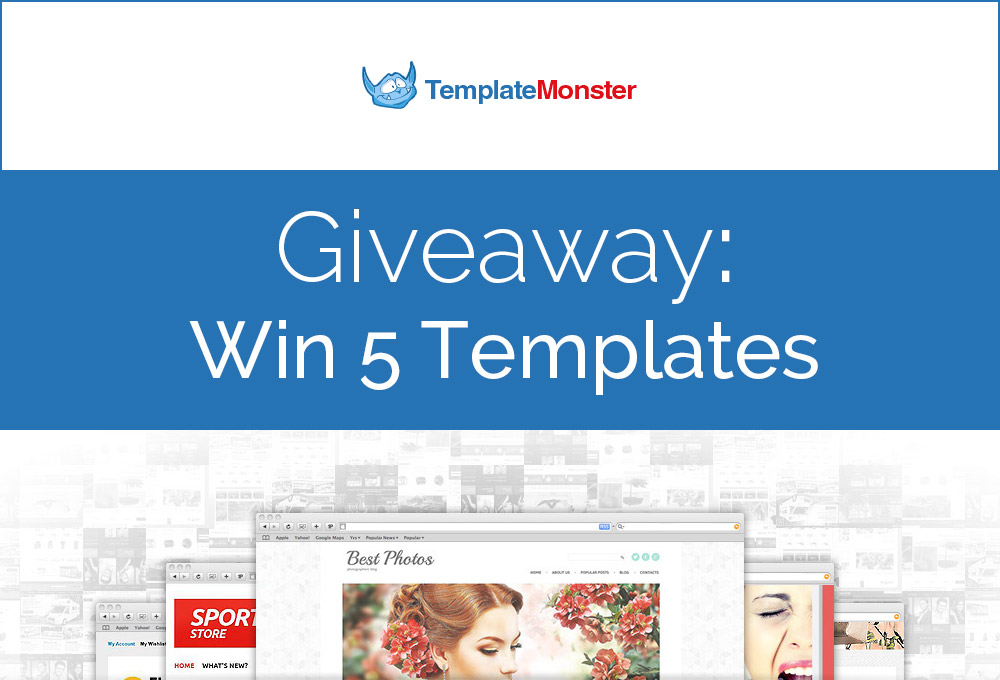 Do you recall the team from TemplateMonster.com? They have hosted a few giveaways on our blog. (For example, this one) What would we like to tell you now? Only good news, friends. This time TemplateMonster.com is going to give away some more of their Premium templates to a few lucky winners.
But let's be more specific.
How many templates will be available for free? 5 (FIVE) - and the templates can be selected from any category (from Fashion to Fishing), powered by WordPress, Joomla, PrestaShop, Magento or any other popular engine you prefer, or you can choose an HTML template.
There will be 5 winners. And each winner get win any template of more than 50,000 templates available.
Who can become a winner?
The answer is – anyone! The only condition is to leave a message in the comment section with the catalogue number of the template you would like to receive. The rules are simple as usual.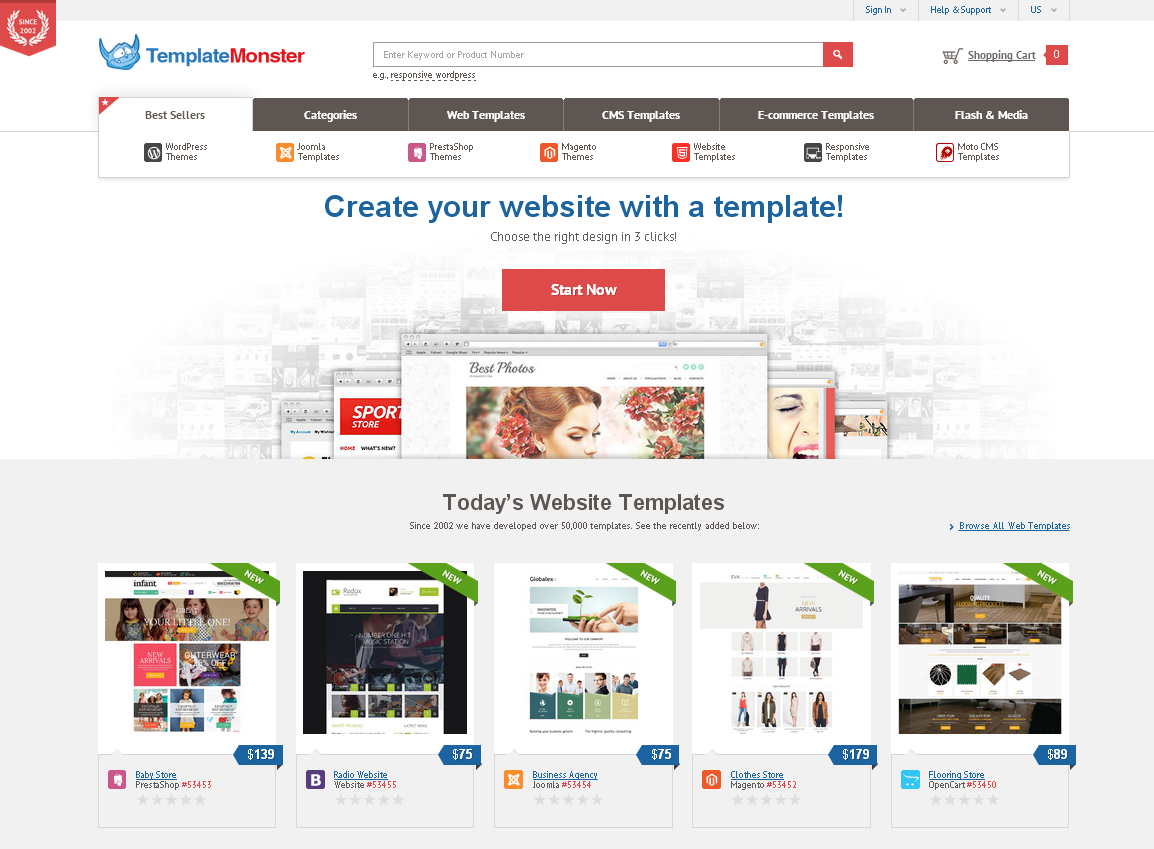 For those who don't know much about TemplateMonster yet, we would like to tell you that the company is a large, serious player in the web design market. The company has not only managed to hold its leading position for more than a decade, but constantly improves and develops new ideas. The team at TemplateMonster is constantly researching new trends and they use only the latest and the most advanced technologies building their templates.
But how can you personally benefit from this information? First of all, right now, you have an exclusive opportunity to get any premium class template of your choice for free. A template for one single line of comment… Worth taking a chance, isn't it?
But how does one not get lost with the huge selection of templates' available? Actually, TemplateMonster has a very user-friendly navigation and a bunch of different filters, so it won't be hard to find exactly what you need.
If you are still not sure about the platform, we recommend you start by selecting from the most popular ones.
• This page features 1900+ WordPress themes
• This page features 1000+ PrestaShop themes
• This page features 7000+ HTML5 templates
If you are a skeptic and want confirmation of our claims, here are the examples of WordPress, PrestaShop and HTML5 templates that should remove any doubts you might have.
Sandy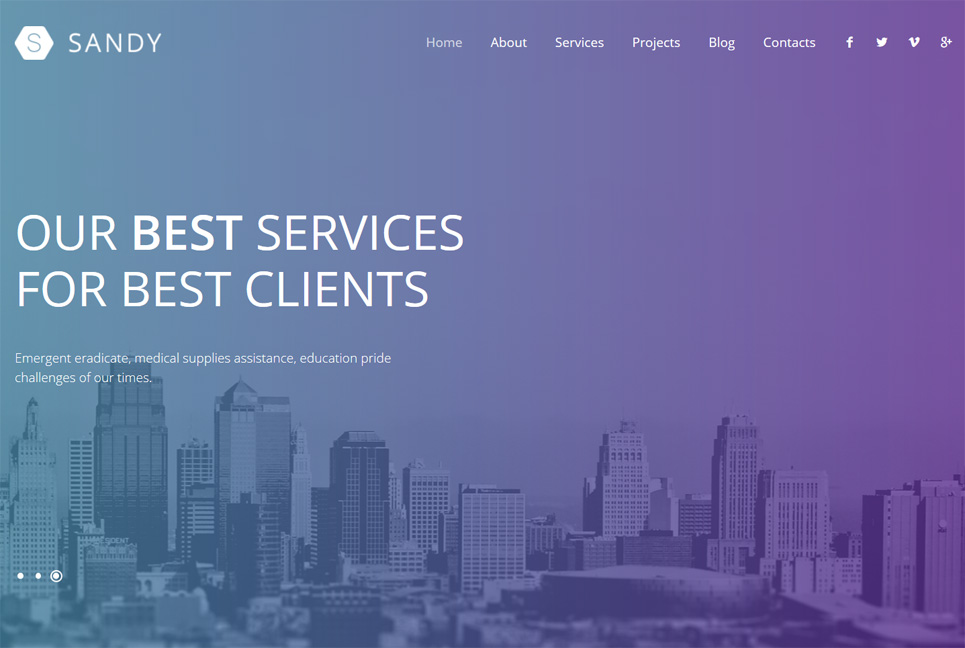 This WordPress theme is a perfect fit for a marketing, business or consulting company. Lilac blur applied to its images makes the colors soft and veritable eye-candy. You get the effect of a deeper layout due to Parallax scroll. Lazy Load effect is great for impatient users. Sticky menu is also a smart trick as navigation constantly stays before the visitors' eyes. Photos at 'Our works' section zoom in on hovering. This template boasts plenty of other features, which are worth noting.
Outdoor Furniture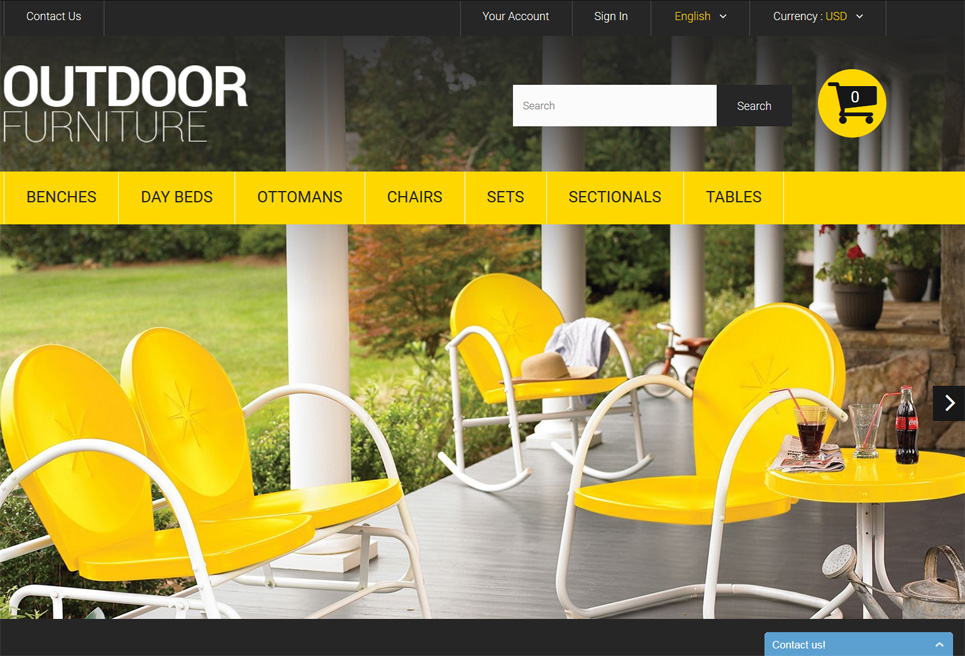 As you see, this PrestaShop theme can become a cool web store selling furniture. The author has chosen bright buoyant colors to draw the users' attention and stimulate them into action. The store is responsive, so the customers will be able to do the shopping from any gadget they have at hand. It also possesses Bootstrap functionality, which makes the customization process even easier. HTML plus JS and Parallax animation breathe life into the website's elements. The Product section has tabbed navigation, so merchants will be able to present as many items as they wish right on the home page.
Automobile Fan Site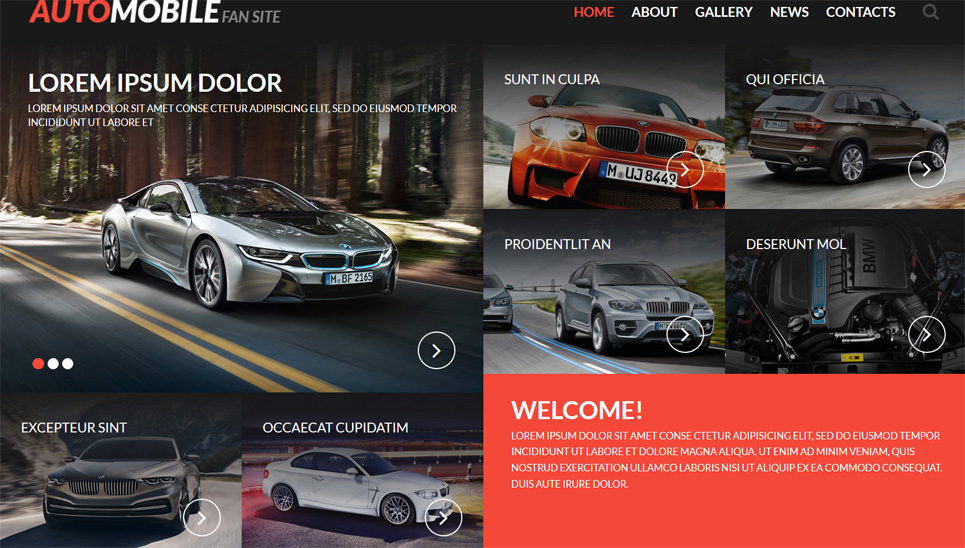 With this HTML5 website template the army of automobile fans will definitely be attracted. HD car photos and terrific HTML plus JS, Parallax and Lazy Load effects take your breath away. You can choose between Slider and TouchTouch gallery scripts when customizing the theme. It goes without saying that the theme is Crossbrowser compatible, which ensures future website's perfect rendering in any browser a car fan might prefer.
Do you like what you see? Then, what are you waiting for? Visit TemplateMonster.com right now, choose the theme you would like to get for free and put down its number in the comment section. We wish you good luck!