If you did a little shopping on Black Friday, you might have done it online or stood in line at a box store, or both. There's no need to go out the front door for your Cyber Monday shopping adventures. Unless, of course, you find doing so from a local coffee shop more to your liking.
Are you a designer, a developer, or a business owner? Then, Cyber Monday features some offers you should find intriguing. We've put together this list of 10 premium items. They are ranging from multi-purpose tools and themes to specialty applications and plugins. This is done in the belief you'll find at least one or two of them to be of more than passing interest.
We sincerely hope that will be the case, and with that in mind – may your Cyber Monday adventure be a rewarding one.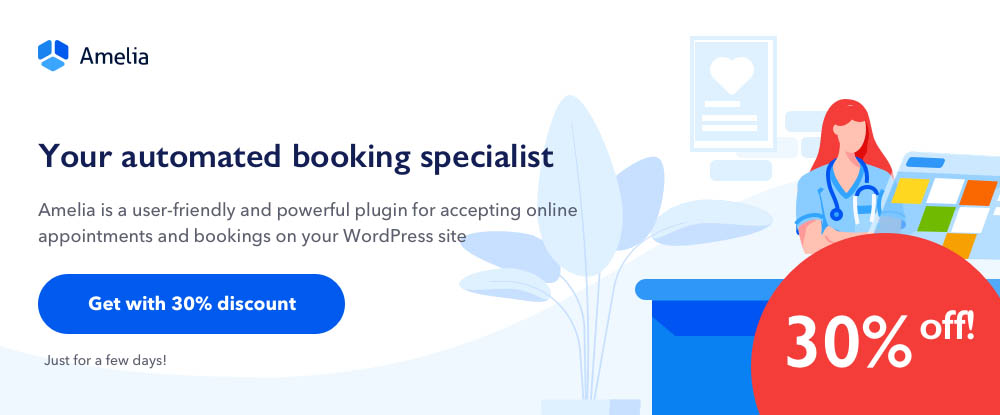 If you or your client own a business that offers professional services on an appointment basis and need a tool that will make booking and managing appointments easier and more efficient, the Amelia WordPress plugin provides a perfect match for your needs. Amelia is currently used by a host of health and wellness, educational, physical fitness, and other professional services.
Perhaps your business has only a handful of employees, all working at one location. Or, it has a much larger number of employees and clients and operates from multiple locations. Amelia easily manages either situation. This WP plugin will better organize, automate, and manage your bookings efficiently and effectively.
80-85% of users surveyed gave Amelia high marks. A similar percentage said this booking management tool's UX made it easy to use.
You'll like how seamlessly Amelia works with WooCommerce, PayPal, Stripe, Google Calendar and other business apps. You'll also like the Cyber Monday price of $41 – a 30% discount.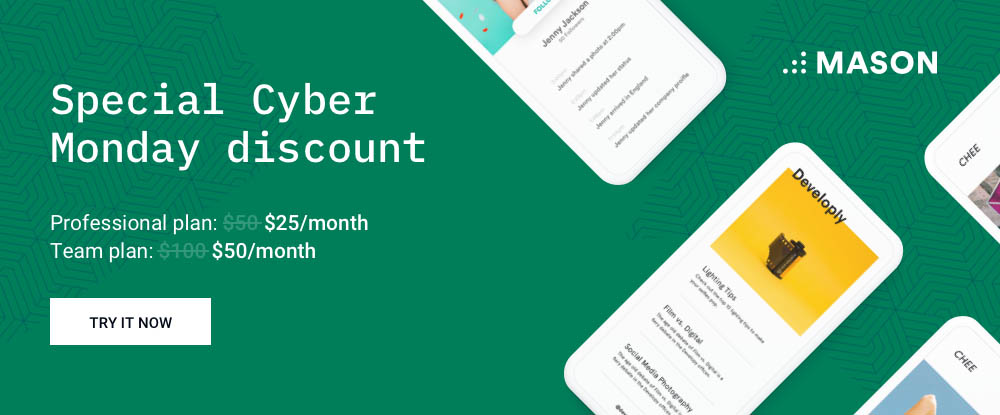 One way to go "all out" Cyber Monday is to purchase Mason, the world's first front-end-as-a service platform, and to date the only one. Anytime you can get a web design/development tool like Mason at a discount is a reason to celebrate.
Typically, the steps required to make changes to a website once it's gone online involve collaboration, design, development, and deployment.
Mason allows you to focus on making a change while skipping the usual hoops, hurdles, and redeployment tasks. Some changes can even be made by clients since it's easy to shape and deploy a new UI experience with a single line of code.
There's more to Mason of course. The best way to discover this new approach to design and development would be to take advantage of the Cyber Monday 50% discount.
The Professional Plan: $25; the Team Plan: $50.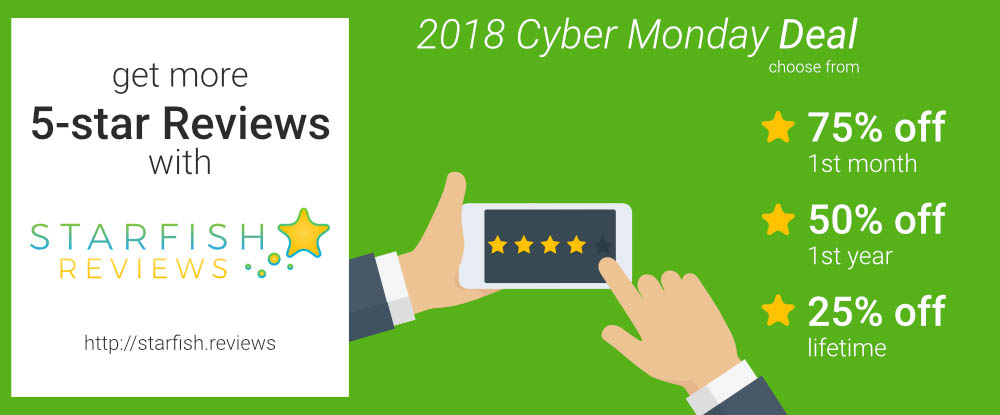 How about giving yourself a gift that keeps on giving? In this case, the gift is receiving more than the usual amount of 5-star reviews for your business, or those of your clients. Starfish Reviews helps businesses and marketing services generate 5-star reviews on online review platforms like Google and Facebook.
While this WordPress plugin could serve any business well, it is primarily oriented toward individual creative types, webmasters, entrepreneurs, and small businesses. It enables its users to get reviews on the platforms they choose, whether the platforms include Facebook, Google, TripAdvisor, Amazon, or one or more of many others.
For Cyber Monday:
You can take 75% off the first month (use coupon "18cybermo75"), take 50% off your first year (coupon "18cyberyr50"), or purchase a lifetime license at a 25% discount (coupon 18cyberlife25").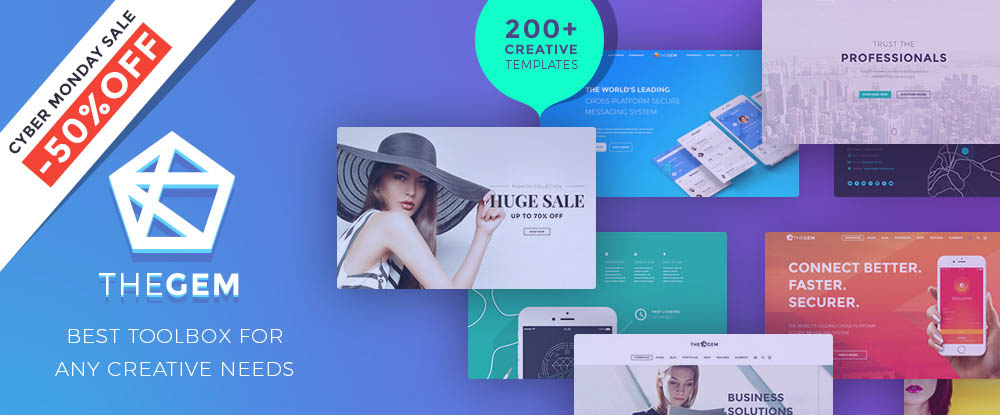 Another Cyber Monday gem is a high-performance WordPress theme/toolbox combination that's truly a web designer's dream. Appropriately named "The Gem", this multipurpose WordPress toolbox offers the ultimate in flexible features and tools.
A 50% discount makes The Gem one of the best bargains you're likely to come across during your Cyber Monday shopping experience.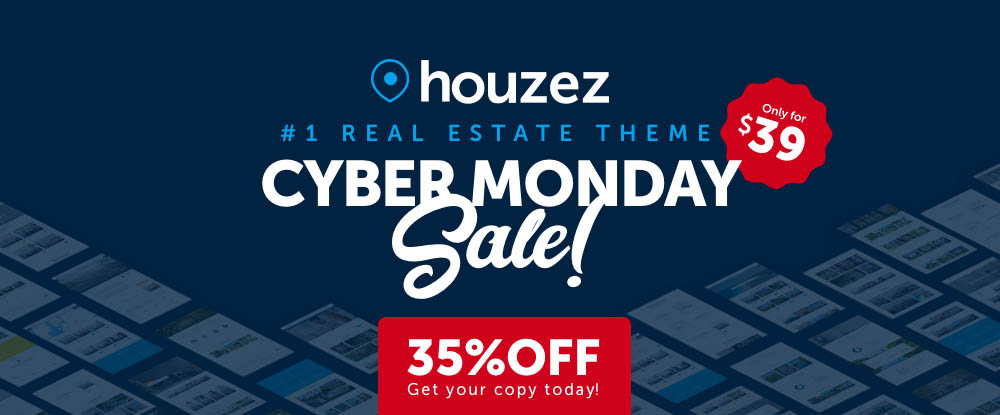 Houzez is the theme for real estate agents and agencies. It has all the features and functionality those in the real estate industry look for an expert, yet it can be customized to provide a perfect fit for an agency's business model.
Houzez' Property Management system, Advanced Search capabilities, and richly-featured, user-friendly Admin Panel have received excellent reviews. Get your copy today at a 35% discount.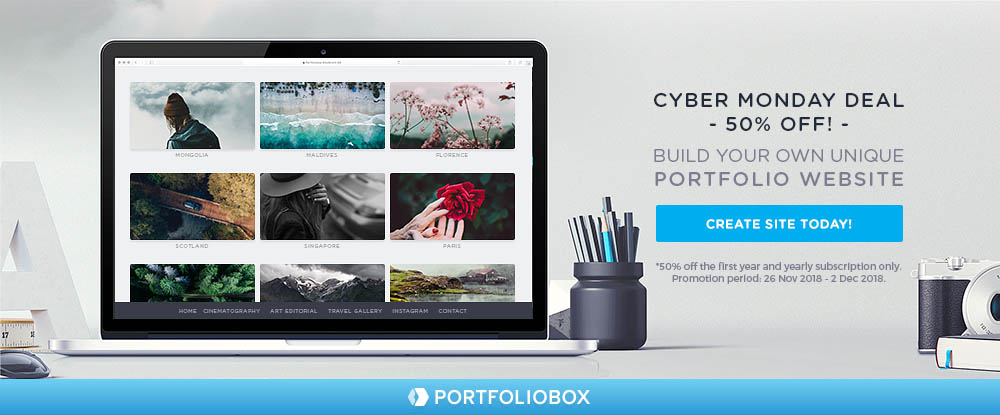 Portfoliobox is a subscription-based portfolio-building tool oriented toward creative professionals. It's so easy to use that you can create a professional-looking website in only a few short hours.
For Cyber Monday, Portfoliobox is offering this website tool at a 50% discount for the first year if you sign up between 26 November and 2 December.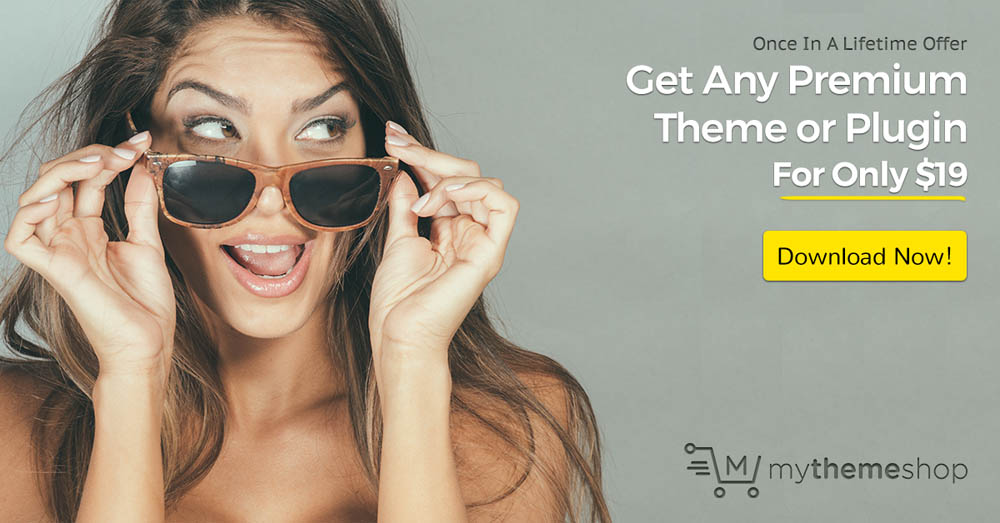 MyThemeShop specializes in premium WordPress themes that are professionally designed, feature clean code, and offer excellent performance. Their philosophy is that you should never have to worry about a theme's performance or compatibility.
MyThemeShop's Cyber Monday offer: Purchase any premium theme or premium for $19 or purchase an extended membership that features the entire collection for just $87.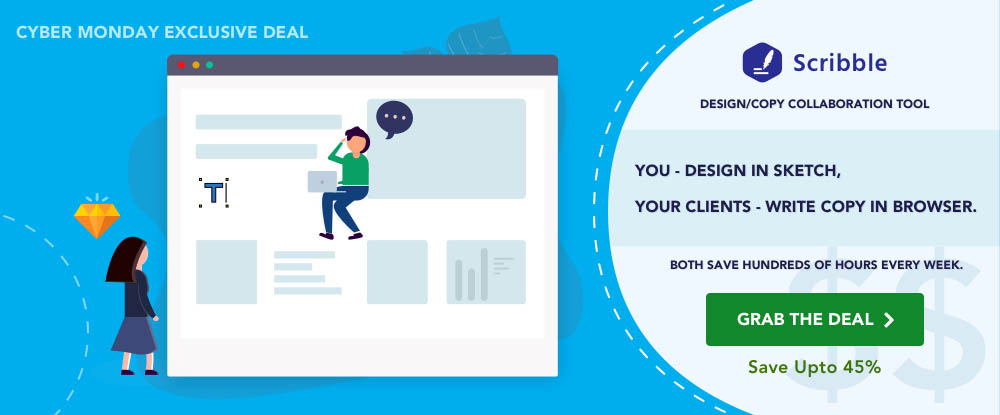 Scribble is a design/copy collaboration tool that markedly smooths and speeds up UX design workflows. With Scribble, it's simply a matter of loading Sketch artboards on the cloud and letting project stakeholders edit/approve the copy inside their own browsers – an easier way to collaborate.
This SketchApp tool is currently in use by 40,000 design teams and can be yours for $39 – a 40% discount.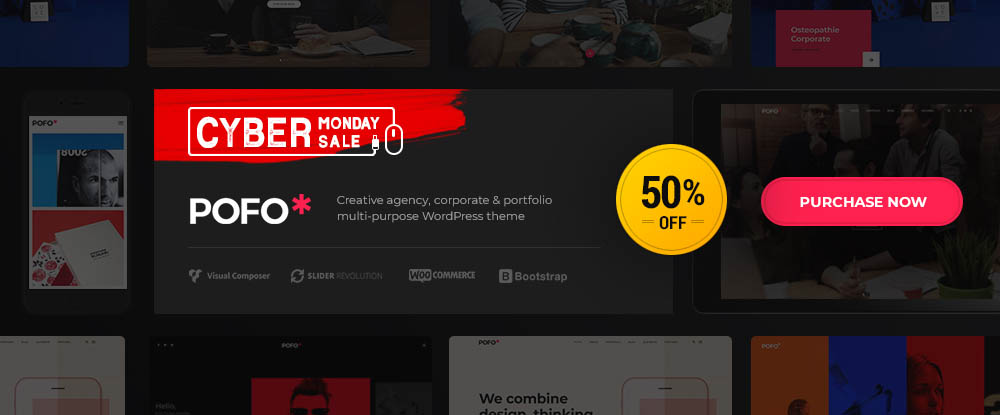 Although Pofo was primarily designed for creative teams, bloggers, and artistic types, this premium theme can be used by anyone who would profit from using a high-quality blogging, portfolio, and eCommerce tool.
Pofo offers crazy-fast performance, it's extremely customizable and flexible, and its SEO optimized as well. You can purchase Pofo at a 50% Cyber Monday discount.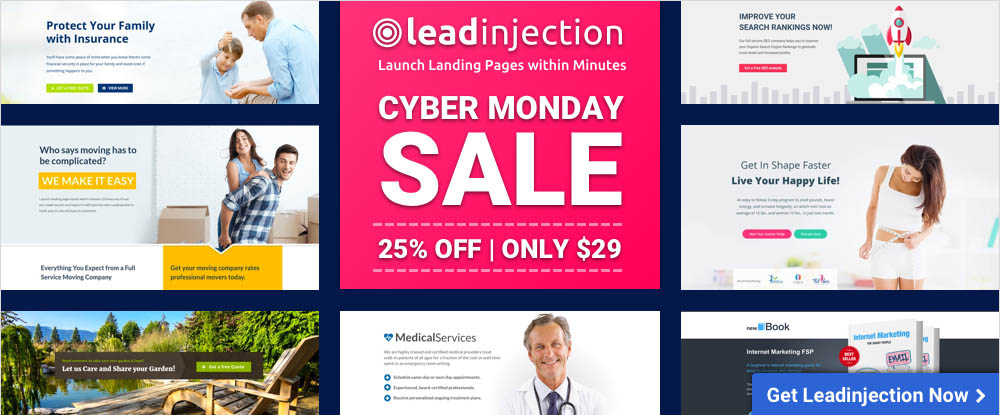 An increasing number of business owners and professional marketers have taken up Leadinjection as their WordPress landing page theme, because it gives them the capability to create and launch a landing page within minutes; an important factor whenever time means money.
An even more compelling reason is Leadinjection's Lead Modal plugin. The plugin provides a popup lead capture capability designed to entice visitors through the use of opt-in or call-to-action forms. A nice Cyber Monday pick!
Conclusion
Have you noticed that the featured items aren't any average web design and development tools? The truth is, a Cyber Monday special on an average product isn't such a big deal.
What can make Cyber Monday a genuinely rewarding shopping experience? It is when you come across a premium product or two you have a genuine use or need for, and you can get them at a discount. We hope we've succeeded.