Have you been looking into specialized or all-in-one prototyping tools? It is always good to have the opportunity to choose from among the best of the bunch. Like this, you can expect to maximize the benefits of prototyping.
It is useful to be able to emulate the look and functionality of an app before development. You're a step ahead in terms of time and money saved and the likelihood of success.
Software designers and developers have different perspectives. They might have different ideas about what a top prototyping tool would look like. They would agree it would be one that does what is expected of it and does it well.
Which would entail:
An ability to portray visual and interactive design elements with sufficient accuracy.
Functionality that aids the designer in ensuring a design's accuracy and consistency.
Features that promote and assist with team collaboration. They should help prepare a software solution for handoff to the developer.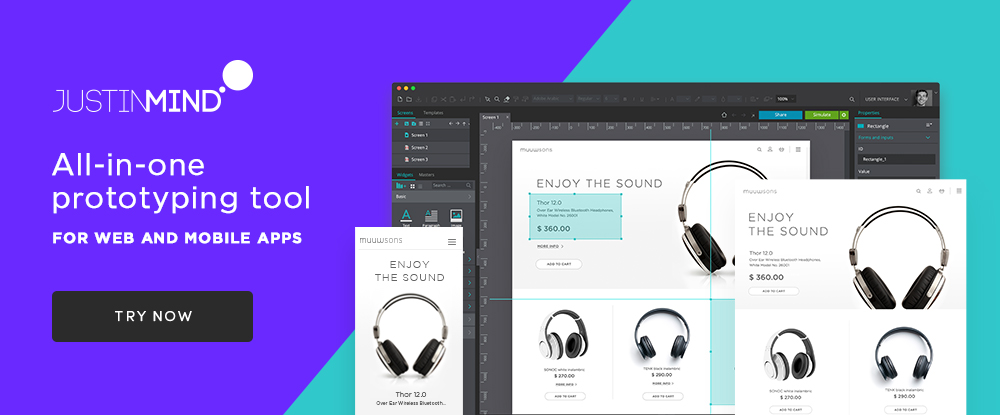 Whenever you have website and app prototyping tools like Justinmind in your design toolkit you're well positioned to validate your designs early on by receiving feedback when it tends to count the most.
Justinmind is an all-in-one prototyping tool that has all the features and functionality you need to demonstrate how your design is progressing and to solicit meaningful feedback from team members, clients, and other project stakeholders.
With Justinmind at your fingertips, you'll be able to create prototypes to a level of detail that supports testing on devices and validates that a design is ready to be handed off to the developers. You can do so without any need for coding thanks to the more than 4,000 pre-made UI elements, gestures, transitions, and interactions you can piece together to create the exact look, feel, and functionality of the real thing.
If you would like to find out more about Justinmind, it won't cost you anything to download and try it.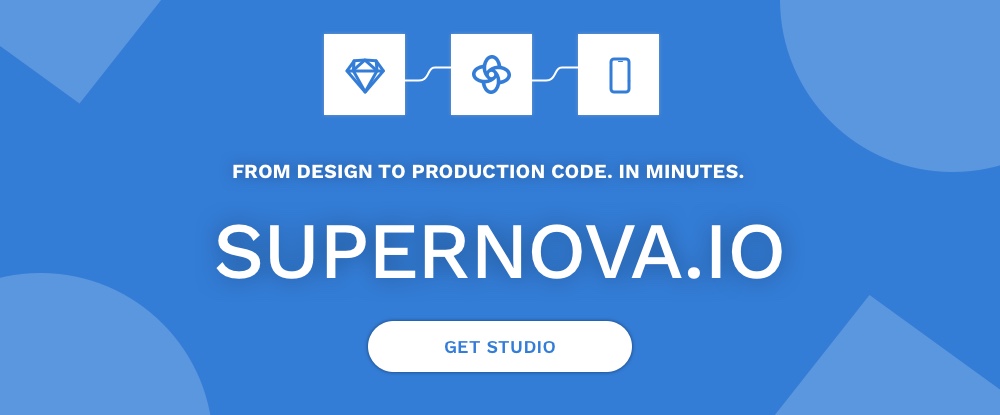 Supernova is fast, but what does "fast" mean to you? It simply means that it not only enables you to create a prototype quickly and without fuss, but it also speeds up your workflow by automating those mind-numbing tasks that, while necessary, take up way too much of your time.
That's what you should expect of a prototyping tool and that's what this mobile app prototyping tool delivers.
Supernova allows you to make the transition from design to production code in minutes – not hours or days. This prototyping tool converts Sketch designs to code for Android, iOS, and Reactive systems that matches the code of a professional developer.
With a little help from Supernova's companion apps you'll be able to experience the look, feel, and interactivity of your designs on any device, and on your browser with Supernova Cloud. You're invited to try Supernova for free.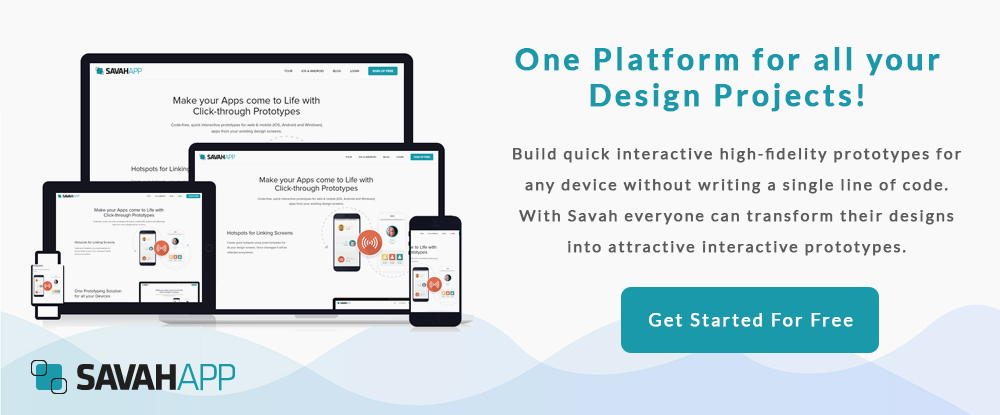 Savah App is an all-in-one app prototyping tool that enables you to transform a design into a prototype and collaborate with others, automate your design workflow, and manage it from a single platform.
Better yet, Savah App integrates with many of the tools designers use everyday, Auto sync design with Sketch App, Google Drive and Dropbox, thus eliminating having to juggle information from one tool or resource to another. And, when your project calls for creating a series of prototypes, Savah App keeps everything under one platform. You can always go back and compare one prototype against another on side-by-side screen views.
Several plans are available, including a totally free plan that's good for 3 projects, and 3 paid plans; Solo, 5-person, and 10-person, each of which you can try at no cost for 30 days.
The Benefits of Prototyping
There are advantages and disadvantages to using prototyping as a design approach. In times past, you had to weigh one against the other. You needed to do a research before deciding whether to invest in a prototyping tool. If you did so, you often had to face a learning curve before you could use the tool effectively and efficiently.
Times have changed. Today, the advantages of prototyping far outweigh any disadvantages. The learning curves of the best tools are flat. The tools are easy to use, they are fast and powerful, and many of them support other project design tasks.
The question becomes; which tool offers the greatest benefits? This, of course, depends on your particular needs. We can answer that question as you search for such a prototyping tool. You'll want to consider the following potential benefits a tool could give you:
They should effectively serve to eliminate systems requirements inaccuracies and/or ambiguities.
App and website prototyping tools should tell you if a given design solution will do what it is supposed to do. This is opposed to what it is able to do.
Prototyping tools can create prototypes that can serve as walkthroughs for developers. It especially applies to interactive prototyping tools. They should be able to give those developers insights into the expected look and feel of a design.
Prototypes help firm up what a finished product will look like. It will show how it will function, and lead to acceptance and go-ahead for development.
UI and interactive prototyping tools should exhibit collaboration and presentation features. They will give clients and stakeholders a sense of involvement.
Prototypes help developers estimate costs, schedules, and resource requirements.
Conclusion
At least one of the prototyping tools described here should prove to be beneficial. This is in terms of what they can accomplish and how well they accomplish it.
In presenting these tools, the focus has been more on the benefits for project management. We also had in mind the workflow management, collaboration, and ease of use. Their prototype-building capabilities can speak for themselves.