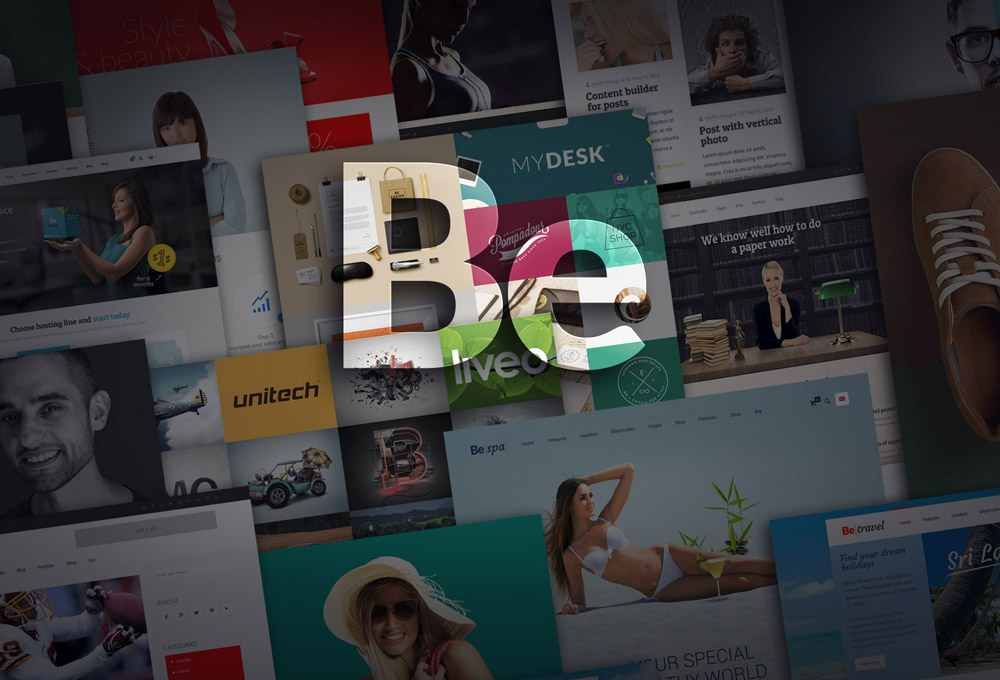 Read on to find out how to become more organized as a web designer and learn about how you can maximize your productivity.
Get advice on how to look at things with an entrepreneurial mindset. This attracts clients to you, the best of them, and means better control over your work load. Follow the content here till the end and see how you can better your professional self.
Advice for the "handyman web designer" and the niche-specific expert
Are you locked into a niche, or are you stuck between different types of web design projects? Regardless of your classification, there are pre-made layouts that can assist you with creating quality material for your clients.
Pre-made layout example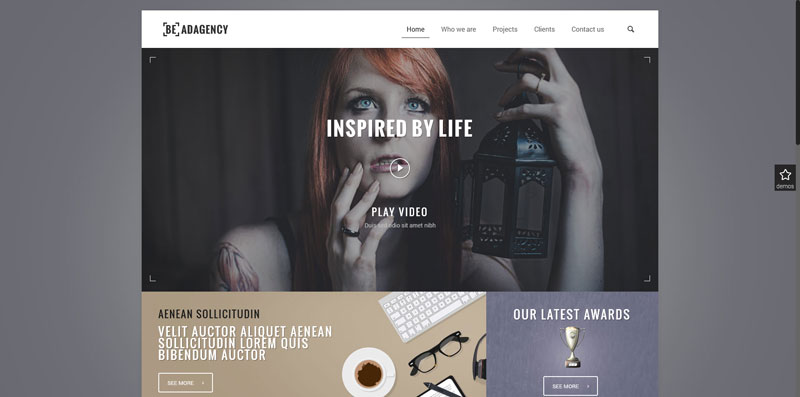 Two reasons why we support the use of web design templates by web designers include: 1) doing the design by hand will take a long time, it could mess up, and the cost is not as low as you would think, and, 2) revisions and retries aren't as time-consuming and impacting when the project is handled with pre-made layouts.
Stop struggling to become more organized or productive by following these words of advice:
If your budget (or the payout) is small, avoid doing the work from scratch or all on your own.
Influence the client to accept a website done with WordPress, as its easy to create and manage.
Go with a WordPress theme that has Elite Author pre-set layouts created for it. While there are many good choices, one great option includes the Be Theme by Muffin Group.
Select a previously created layout, adjust it and give it your own touch.
Take consideration to any feedback the client has given and avoid following any suggestions that are destined to fail.
Increase your expectations in yourself with each web design project you take on.
Keep an eye on the latest news and trends and inform your client of any that relate to their website.
Create a clear and detailed, yet easy to understand report on what you plan to do and follow up with the client so they are always in the loop.
The advice given above is a good start to better management for your work load. Furthermore, following these words of advice will ensure you can create websites--you are able to turn a nice profit and put a smile on your clients face!
How Pre-made Website Layouts Breed Beautiful Websites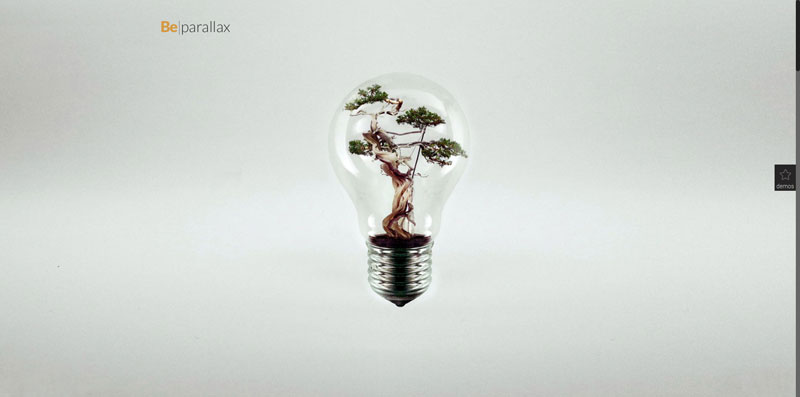 These layouts make it possible for website designers to finish a job in hours, versus what would have taken a few days. This means they have a huge value for any website designer, and is just part of the reason why they are so beneficial.
Its comparable to reserving or pre-ordering your purchase, but you're given endless custom options to work with and the end result is sure to be jaw-dropping.
You are given a bunch of short codes and a clean and professional design to work with. You can save time and manage multiple clients, lowering the cost for yourself and your clients.
Enjoy the increased productivity as a result of the custom enhancements to your work structure. With the advantage of pre-created website layouts, you are finally able to get organized and enjoy greater compensation for your time.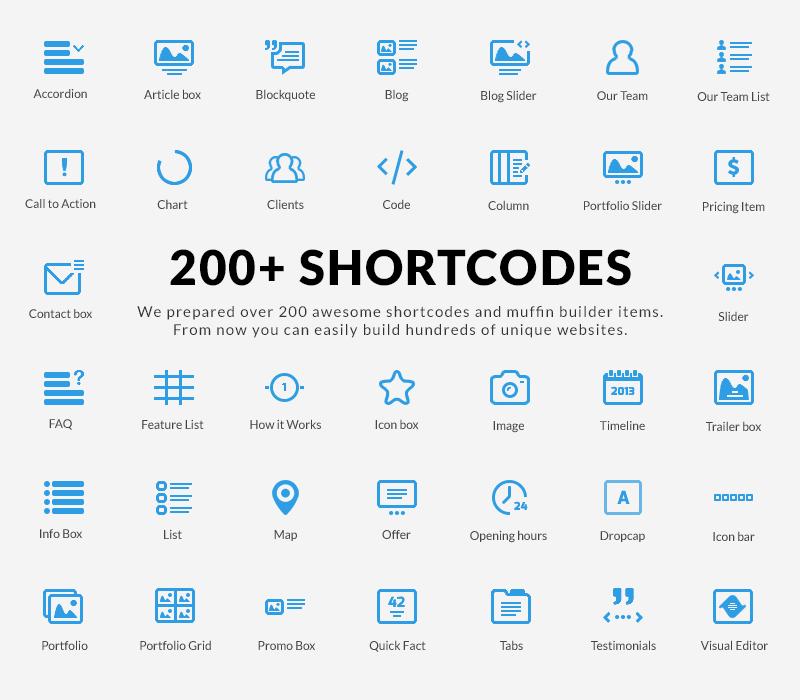 Follow this piece's closing section and get a greater grasp on why you may become way more productive, all thanks to the Be Theme we mentioned earlier.
The "Be" product gives you more than 90 pre-made website layouts that are easy to install at the click of a mouse. This gives you countless hours of time saved, which means more time to focus on the actual design work!
Continuing on, the Be Theme grants you complete access to a variety of useful features. The mainstay features include Muffin Builder and Visual Composer. These give you the ability to modify any visual elements that you like. They also let you adjust the elements based on the type of business and the material they need. Thus, you are able to give a product that puts you and your client on the same page, and that makes the process a lot easier.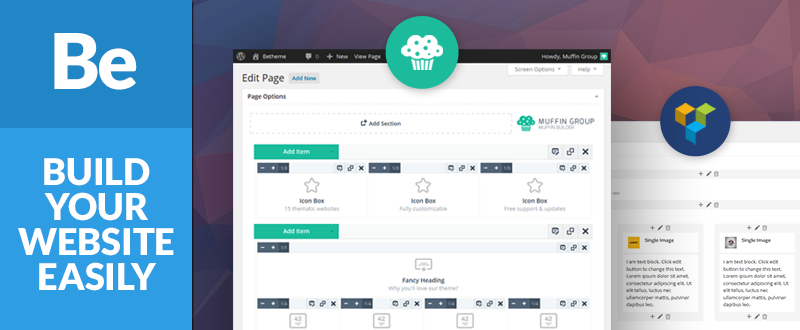 Additionally, there are updated grid versions given to you and the Layer Slider is simplified, so there is no stressing over the mind-numbing tasks you need to complete. You can increase your quality standard expectations and put more effort towards the actual design.
In entirety, Be is packed with features that make it an effective tool for a web designer looking to enhance their work management and productivity.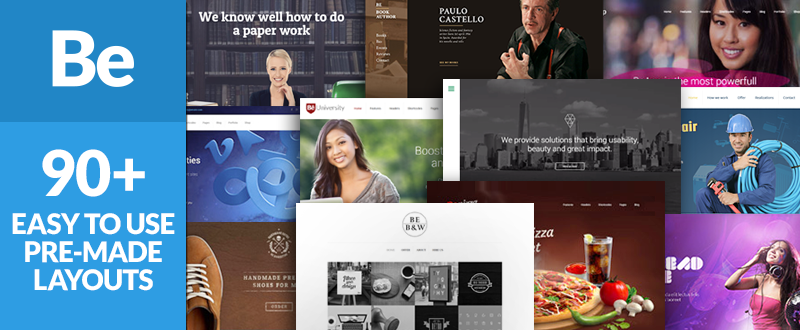 Pre-made website layouts are a great way to cut down on the creative work that you have to do and to become more productive. Plus, the Be Theme gives you tremendous tools to make your dreams possible. Press the button beneath this article to learn more about the Be Theme!