Web designers prefer doing what they do best – web design.
Most don't have the coding skills necessary to do top-notch development work. And even those who do, would rather spend their time doing design. They have no problem at all handing their work over to a coding service.
Web designers want to be kept in the loop however. Unless the coding task is an extremely simple one, they want to feel free to communicate with the developer. Finding a highly-skilled coder is of course essential, but finding a service that treats its clients as partners, is just as important.
Companies that employ both design and development teams recognize the danger. Throwing a design "over the wall" to the development team, and hoping for the best, because the two groups don't communicate well.
It's the same for a freelancer, or an in-house design team, that looks to a coding service to get the job done.
You won't have to "hope for the best" with these four service providers.
PSD to Many Things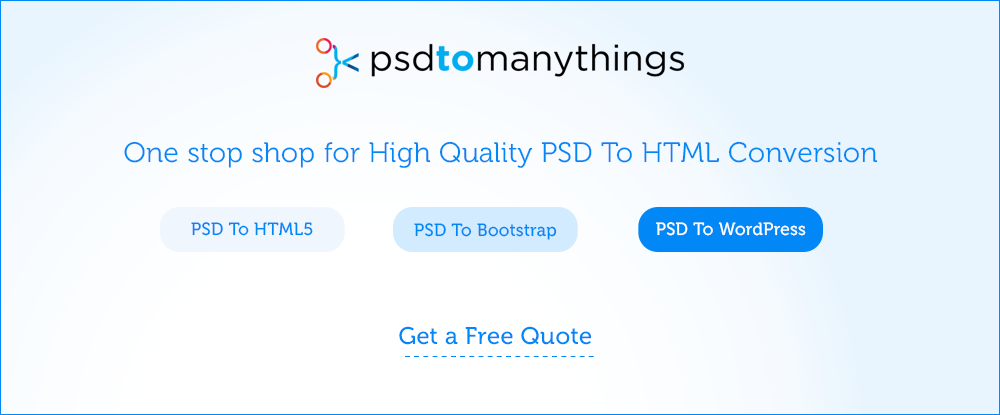 PSD to Manythings is aptly named. This design to code service converts PSD files to HTML5/CSS3, WordPress, Bootstrap, and more. If you happen to be a Sketch user, PSD to Manythings also converts Sketch files to code. The code markup you receive will totally comply with all the standard mobile devices and screen sizes, from iPhones and Android phones and tablets, to larger iMac displays.
The PSD to Manythings team pays special importance to maintaining a semantic code structure that fully supports SEO requirements. Your newly minted responsive website will also be powered by CSS3 Media Queries, and tested and cross-checked on all major mobile devices.
If building a WooCommerce-oriented website is your objective, the development team can present you with a custom eCommerce shop backed up by the most popular CMS in the world – WordPress. As your store is being built, it will be in keeping with the latest industry security standards, its shopping format will be in accordance with your requirements, and it will feature shipping options specific to your business.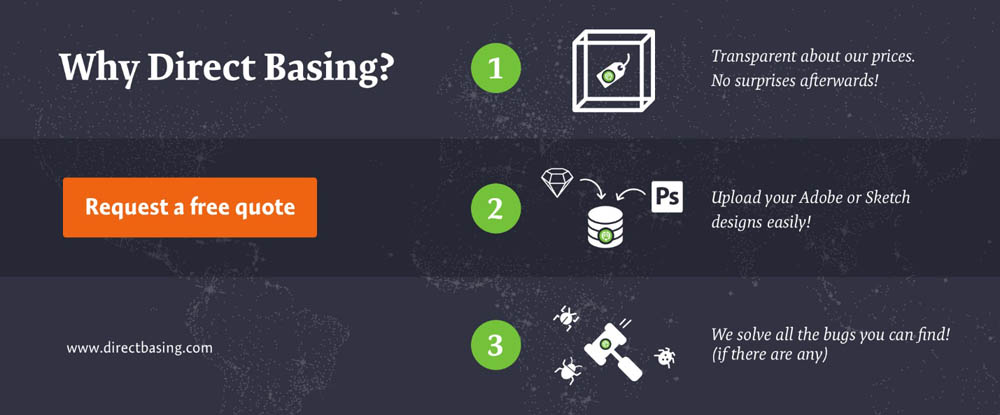 Working with Direct Basing is about as hassle-free as working with a team of developers can be. You can get a rough estimate of the cost of converting your PSD files to code by visiting Direct
Basing's website. If you like what you see, and you will, it's simply a matter of uploading your files, and waiting a short time for a quote.
The quote you receive will include QA inspection and testing, as well as a delivery date; which is of course negotiable. Once you give the go ahead, the team will get started.
Direct Basing specializes in converting PSD to HTML5 and responsive HTML5. If you need to have your files sliced and coded to WordPress or some other CMS; they can do that for you as well.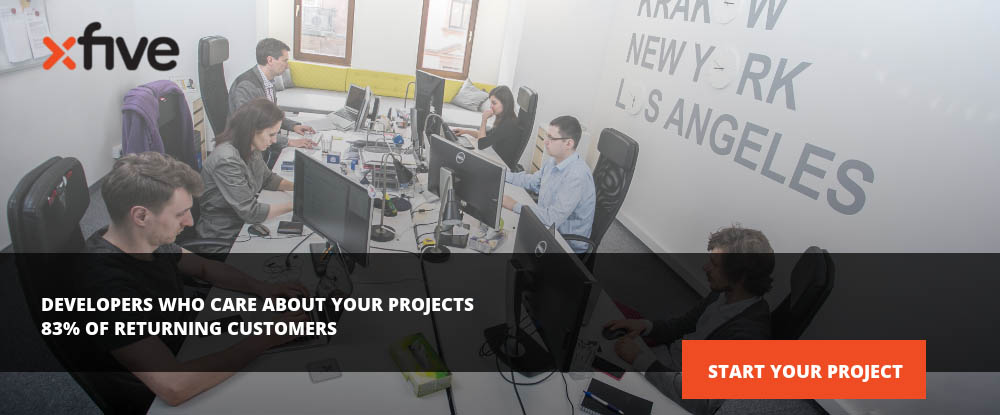 The experienced Xfive production and development team's priority is to assist you in any way they can to deliver a high-quality project, and do so on time. Xfive has expertise in advanced frontend development, backend development, and WordPress development; with special emphasis on converting design files (Photoshop, Sketch, AI) to HTML.
Xfive has been serving clients since 2006 (before 2016 as XHTMLized). The team operates under the philosophy that the best results are achieved when their clients perceive them as being good friends and partners that can be relied on. As a client, one of the first things you'll notice is how open and transparent their production process and development tools and standards are.
With 3 major offices, and a world-wide network of dedicated, professional developers to serve you, time zone differences will never be an issue.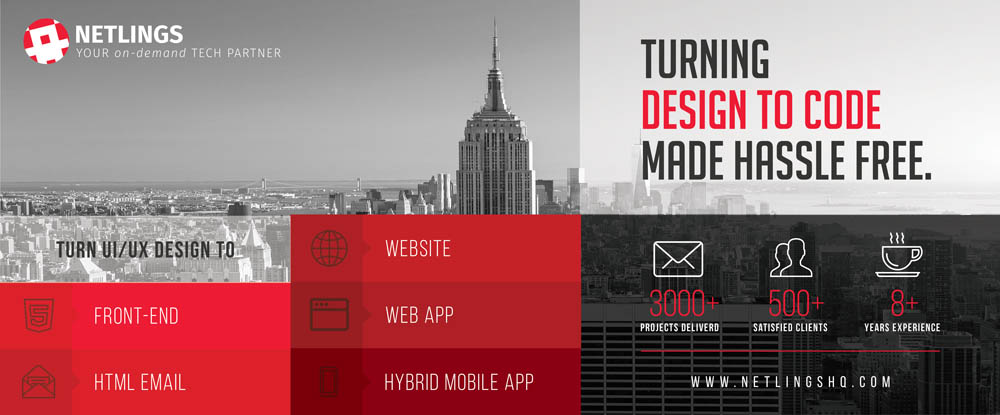 Netlings is an Indian-based software engineering studio specializing in WordPress integration and frontend development. Focusing on PSD to HTML and a variety of other platforms, they accept other design file formats in addition to Photoshop.
Netlings accepts projects from the very large to the small stuff, and will convert your design or upgrade your existing websites to semantic, W3C-compatible, SEP-friendly code.
Things to Check During Design and Prior to Submitting your PSD Files
A typical web designer takes care to ensure his/her PSD files are complete, and as error- or omission-free as possible before handing them over to a developer. He or she recognizes that the developer has enough to do without having to deal with designer-induced mistakes or ambiguities.
In spite of the best of intentions, mistakes and/or ambiguities sometimes make themselves known. When this happens, it can add to the development time and the overall cost of a project.
How mistakes find their way into your work is not always a mystery. Common error sources include feeling rushed, or finding yourself in a hurry-up mode, procrastinating or suffering from a bout of minor laziness, or the reemergence of a bad work habit that you thought you had long since put to bed.
Situations like these can happen to anyone; and for most professionals, they can be a source of embarrassment.
They can be effectively dealt with however; and one way to do so is to follow these practices:
Organize your Design Files
Structured and organized PSD files lead to a successful outcome. Poorly-structured or disorganized files take you in the other direction. It's a simple as that. Well-structured, well-organized files are productivity boosters from the coder's viewpoint, and for the layout designer as well.
If It Needs to Be Named, Give It a Name
Any element that needs a name, but lacks one, can be a potential source of difficulty for the coder. This is especially true of layers. The best way to avoid naming problems is to establish simple naming conventions early on in your design work. The same is true for color conventions.
It's particularly important to have naming and/or color conventions in place to deal with changed states or multiple states in a PSD.
Adding Rollover States
Rollover states serve to distinguish among the various action states often present in link functionality or call to action elements. This is another area that should be addressed early on, rather than having to backtrack to define them later.
Don't Use Blending Modes in PSD Files
Blending modes can serve a purpose if you want to preview something, and they are sometimes used to shorten image processing times. Blending modes are, however, impossible to recreate in CSS. If you leave any in, and they do nothing, count yourself lucky. More than likely, the resulting website images will not render correctly.
Give Plenty of Thought to Content Flexibility
If, anywhere in your design, you are allocating a fixed amount of area to a fixed amount of text, ask yourself if during development, or website maintenance, there's a chance that additional text may have to be added. Don't box yourself in. The same applies to areas designated for images.
Asset Folders
Special fonts, logos, supporting content, and other elements should accompany your working PSD in an assets folder. You will benefit your fellow collaborators by doing so.