Capture the true essence of your medical branding, especially for syrup identity with this ultra-realistic mockup template. Very close to photography, this customized 3D model removes unnecessary things and focuses on the viewpoint.
The medicine syrup bottle mockup template allows you to create realistic, high-quality visuals of your syrup bottle packaging. As you can see from the preview below, there are two different angles included in the download. The template typically includes customizable smart object layers that enable editing the label design, cap color, and background setting. This allows you to experiment with different design options and visualize how their syrup bottle will look in real-life scenarios.
The final design can then be used for presentation to the client. It can also be used for marketing and branding purposes, such as in product catalogs or websites, apps, and social media platforms.
The mockup is fully compatible with Adobe Photoshop, so we recommend you use the latest version of the Creative Cloud App for the best results.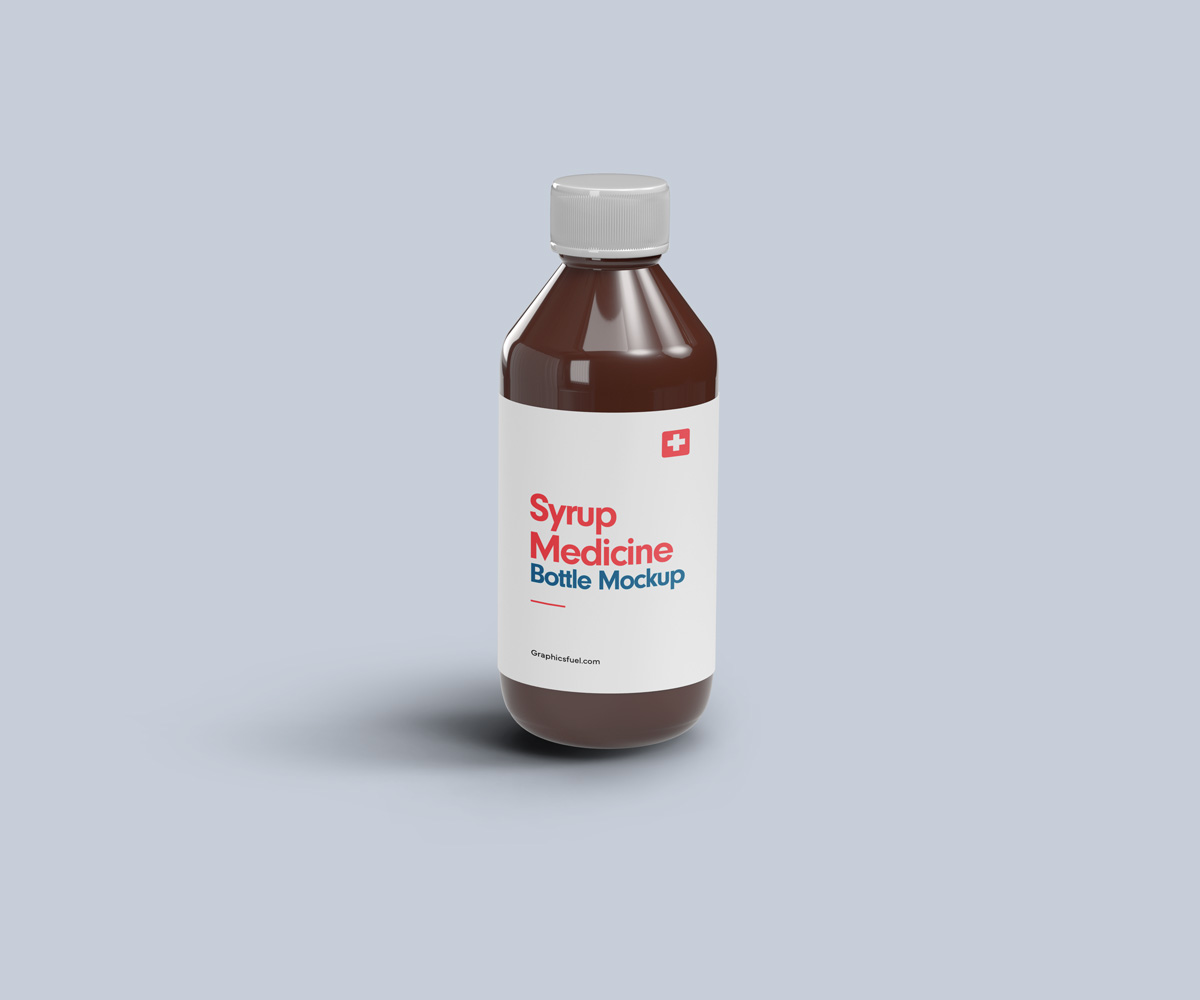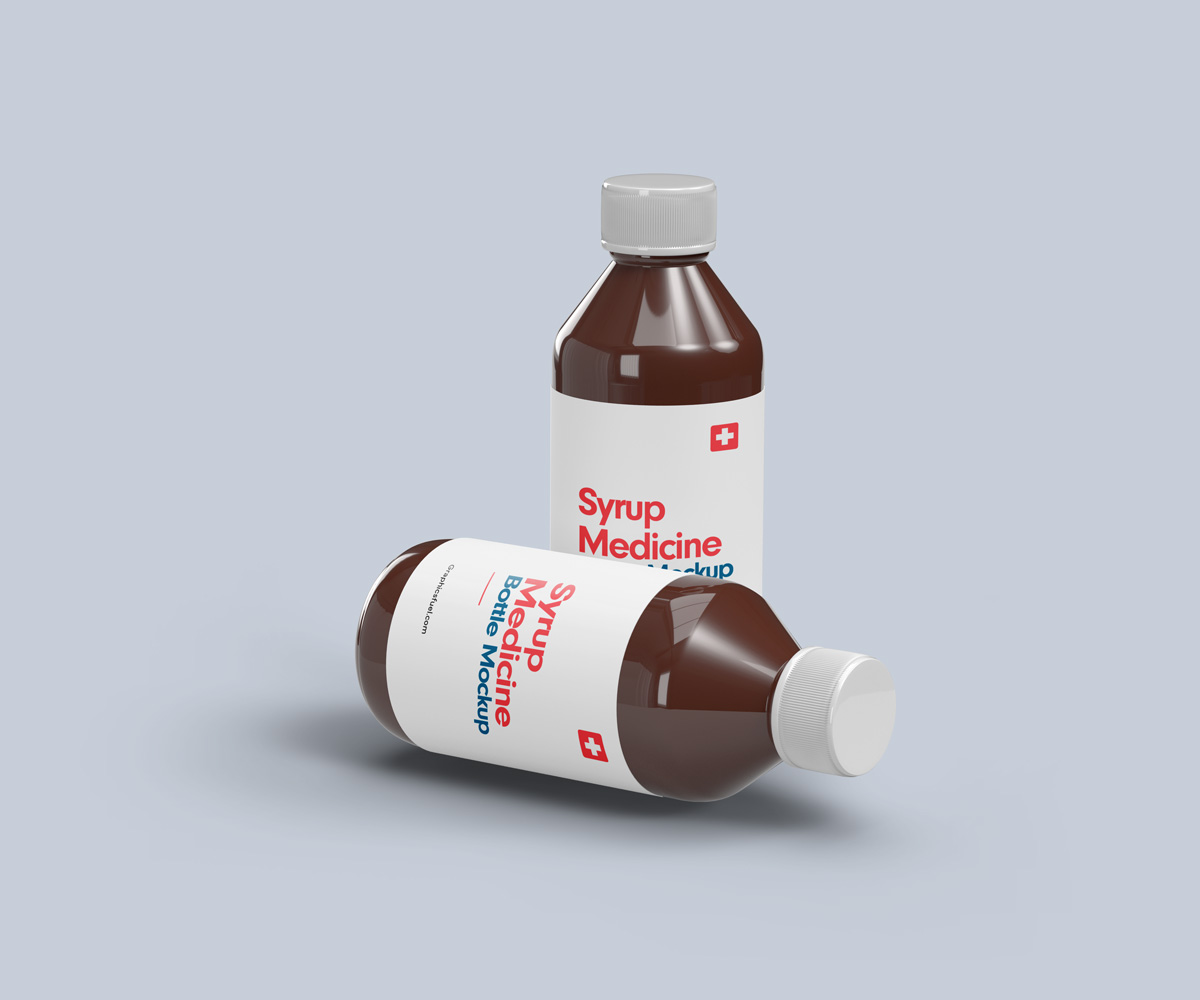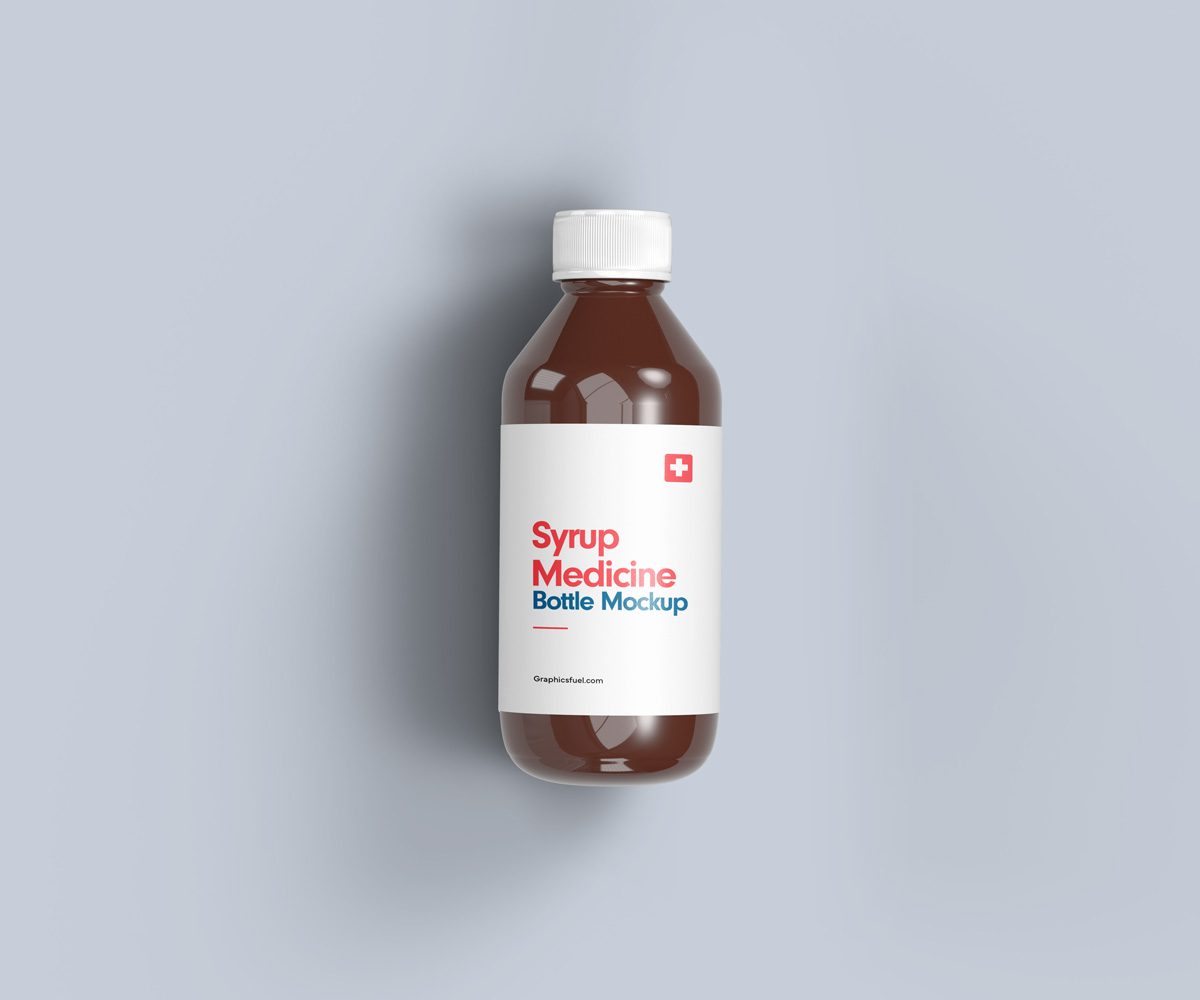 File Format: PSD
Layers: Smart-Object
Dimensions: 6000×5000 Pixels
File Size: 95.3 MB