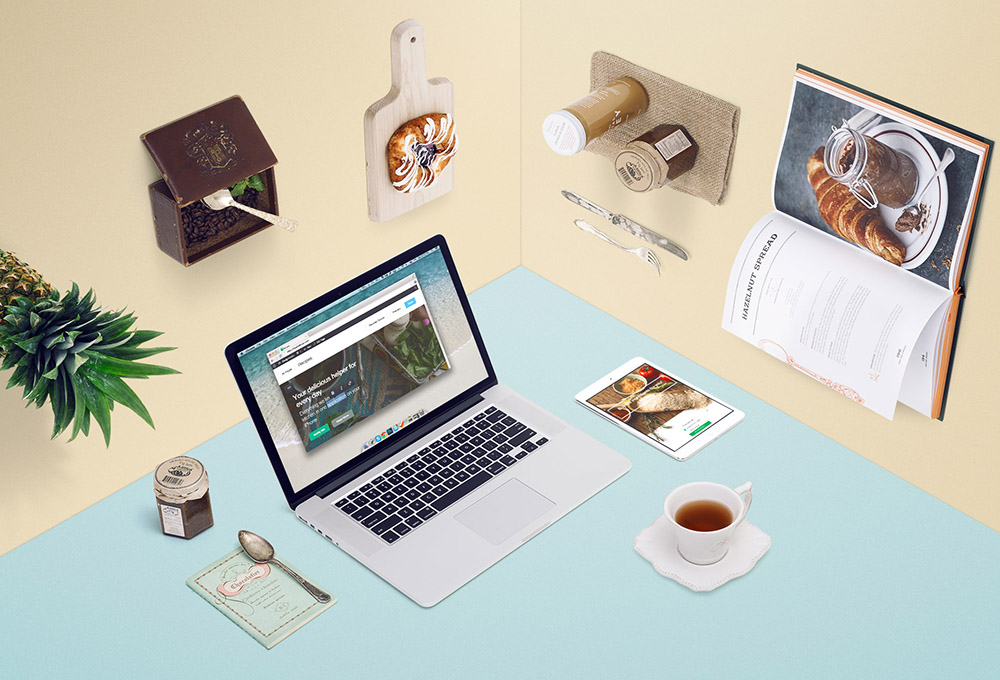 So many companies start on their journey towards success, nowadays. With each passing day, more medium and small businesses seem to come out of nowhere. And since we live in a digital era, it's unfathomable for those companies to lack an online representation. This is where web designers and web developers step in. I bet that a large part of our clients today are just that - startups and new companies in need of a landing page. Even though most of us have a history of dealing with all sorts of projects, and came to adopt a creative pattern by now, we can still learn new skills, take on different views, and use fresh resources in our work. The market gives you more solutions than you can ever hope to actually go for, so how do you sort through them? Website themes are especially abundant in the current scene. Choose wisely for each situation, and for startup/landing pages turn your attention to Startup Theme for WordPress.
This theme is brought to us by the team at Designmodo, and has recently been improved to a large extent, because it didn't use to get along with WordPress, or be so flexible in terms of general customization options. There is every reason to use proficient themes when you're creating websites, so this article aims to make a case for them, and takes the example of Startup WordPress Theme.
Getting Started with Startup WordPress Theme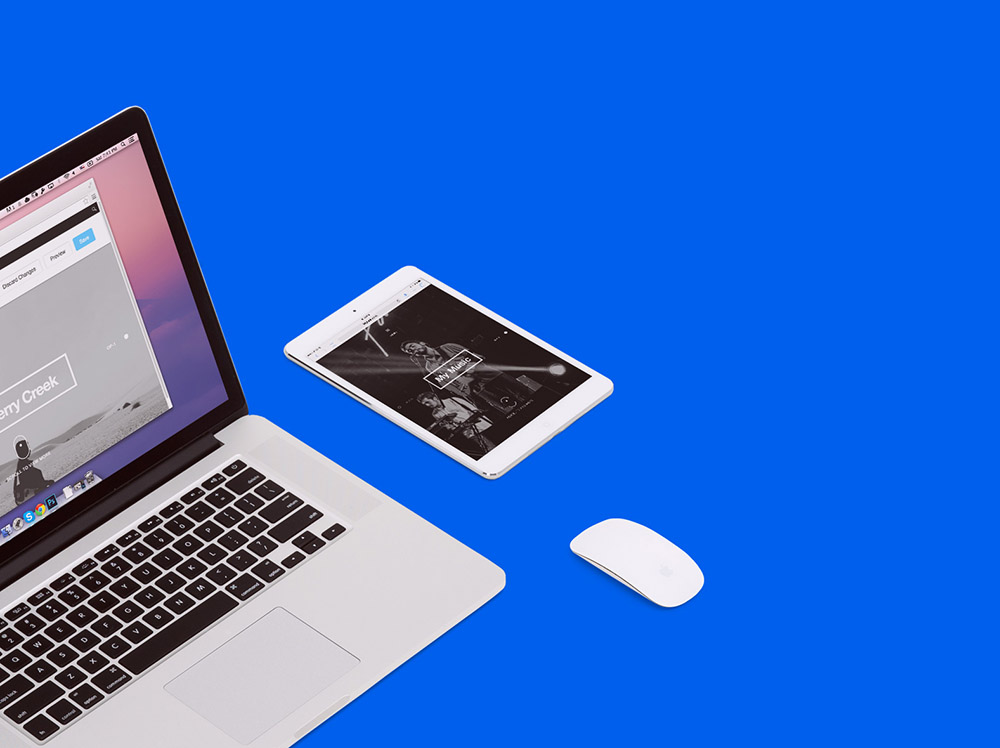 To my mind, Designmodo have outdone themselves with this theme. Do you have a few spare moments? Check out this tutorial video.
I hope you enjoyed the brief introduction provided in the video. If you want to know this theme to the letter, then I suggest you peruse the comprehensive user guide, and take heed. However, in the following lines, I am going to depict every feature and the overall experience of working with Designmodo's progeny, so don't go anywhere.
Let's start at the beginning. Startup WordPress Theme is easy enough to install, and then super easy to notice on your WordPress dashboard. Simply look for the alien menu item spelled out as 'SFW Pages', and click on it.
Working with Startup WordPress Theme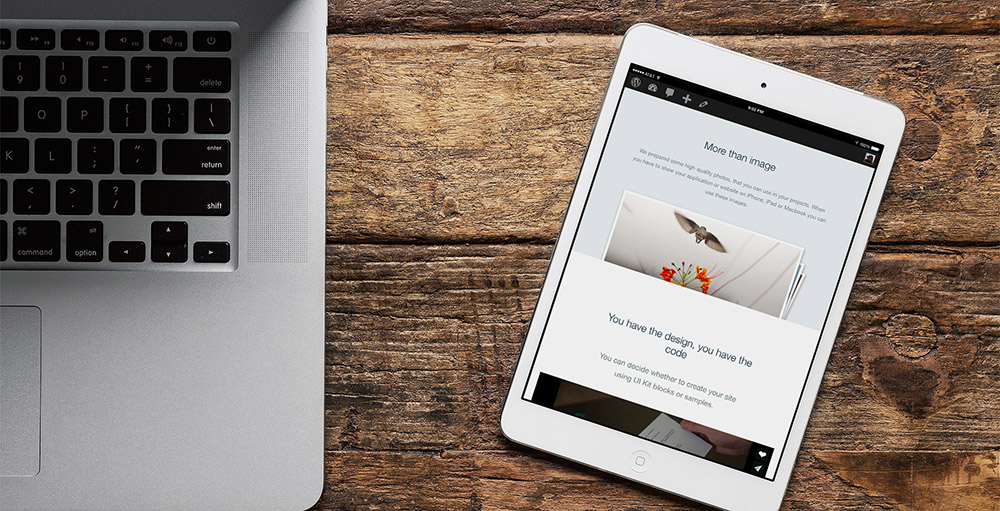 You will come face to face with a simple interface that eggs you on to make use of the drag-and-drop builder and visual composer in order to create a unique appearance for your website, taking one web page at a time. The next step is to click on 'Add New', and type in the name for your web page.
I was quite taken with the inline editor, which is easy-breezy yet accomplished enough to be taken seriously by a professional web designer on the job. A series of blocks stand by, and all 100 of them sport a particularly neat design. Furthermore, they have the distinct quality of being responsive, so there's nothing stopping you from fitting them into the design of your dreams.
The visual editor has an index on the left, and a main window that dominates the screen. Throw a glance at the website sections listed on your left, and get started on 'Contacts', 'Contents', and so on, and so forth. For 'Headers', it is possible to choose from 23 layout styles.
Besides, you should see how much action the main window allows for. It's the one and only venue for uploading content (media,images, and text), challenging color schemes of various areas, changing background, highlighting the text you wish to edit, and more. When everything is over and done with, you can preview your website, and then hit 'Save'. Your project is herewith completed.
Who Wants a Piece of Designmodo's Theme?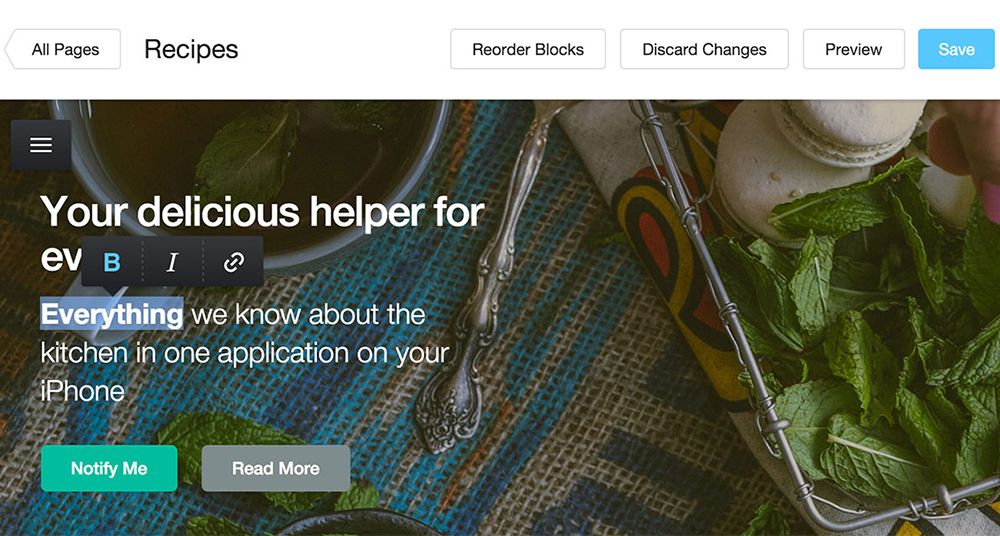 As I have demonstrated, it is unspeakably easy to work with this theme, and you can depend on it to help you construct marvelous landing pages and websites for startup companies. Admittedly, it is so simple that it will help save a lot of time and energy, which serves to increase your overall productivity in the long run - and that is no small matter. Despite the obvious shortcuts and exemption from coding, don't be fooled into thinking that Startup WordPress Theme is overly simplistic. Users can fondle the CSS anytime, in fact they are most welcome to it.
As for the price Designmodo set on their theme, I have mixed feelings. The cost of a single license amounts to $149, and I don't think that any sane freelancer would rush forward to embrace website theme for that price, no matter how proficient and complete it turns out to be. Five licenses, though, are priced at $349, and would be a sensible investment coming from creative agencies.
Another important detail concerns future updates of Startup WordPress Theme. Namely, if you wish to receive these updates, you are required to make a yearlong payment from the very beginning. Aside from that, the first 20 days of usage are connected to a sound money-back guarantee, which suggests that Designmodo is very confident that you can't possibly feel dissatisfied with their creation. Care to test that belief?
Conclusion
The best course of action for any startup company would be to make such an entrance that no one seeing their websites would forget anytime soon. The web designer who is in charge of that mission ought to keep in mind that, in this case, less is more. For optimum results, you have to draw on the essential aspects of that business, and base its online identity on the core elements that set it apart. It is in this context that Startup WordPress Theme from Designmodo really shines. I hope that someday you will get the chance to see this for yourself.