When you're in the process of building a portfolio website there's a whole host of things to decide on, keep track of, and otherwise manage to get the right results. One example would be the text on a portfolio page. It has to be engaging and informative without diverting attention from the work being showcased.
There's no shortage of themes on the market that give you the wherewithal to create a pretty good portfolio website. There are so many, that finding one that would best suit your needs could be quite a challenge. If creating a "pretty good" portfolio website isn't good enough for you, and it shouldn't be, finding the right theme can be a much bigger challenge.
You want one that helps you organize and manage your workflow; one that gives you all the flexibility and, if need be, extendibility you require; and, one that will help you build a portfolio website you can't wait to show the rest of the world.
Any of the following 8 creative WordPress themes will get the job done: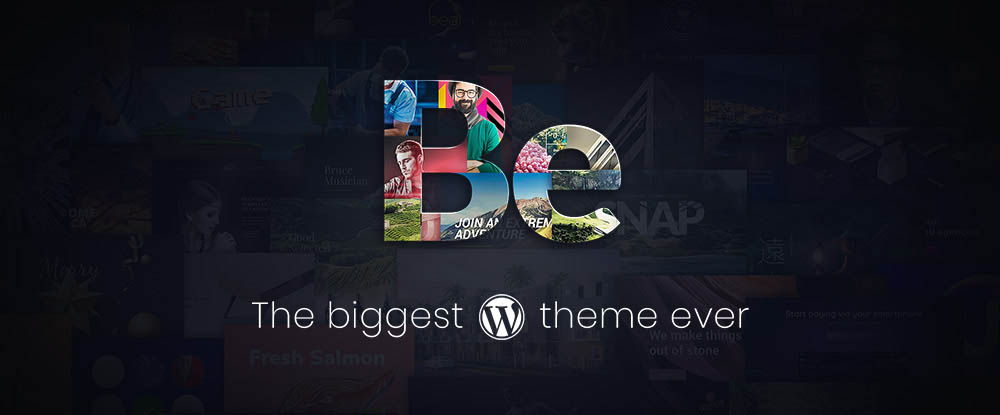 Be Theme has the web-building features, functionalities, and design options a web designer needs to build a high-powered, top-quality blog, portfolio, or eCommerce website, or any other type.
Thanks to its amazing library of 450+ professionally-designed and customizable pre-built websites, a top-of-the-line website builder, and a library of more than 200 shortcodes, you can create an award-winning portfolio website in as little as 4 hours – without coding.
These pre-built websites cover the gamut of website types and uses; 30 business sectors, portfolio sites, one pager sites, and the list goes on. They also provide the foundation you need to create a portfolio website featuring a superior UI and UX, and since they're customizable you have all the flexibility you need.
The BeAgency pre-built website has been especially well-received by businesses and agencies, but there are many others that will get your project off to a good start as well. Browse Be's library to find what would work best for you. Be Theme is SEO friendly, responsive, and gives its users first-class support.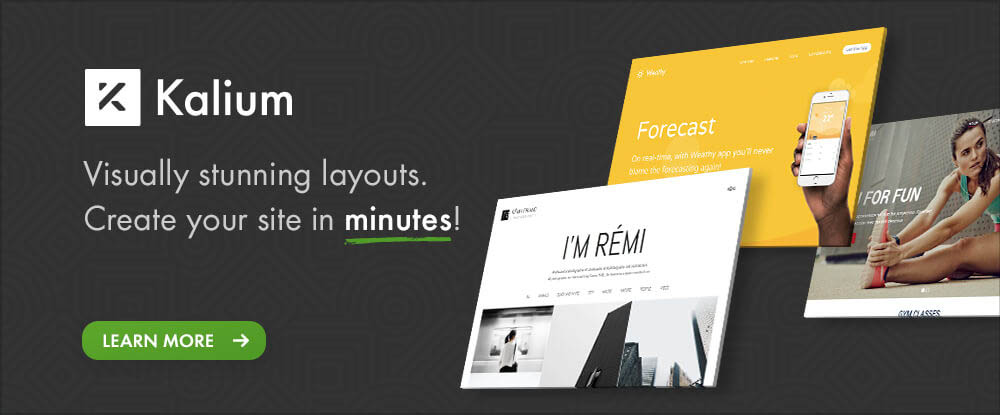 Versatile, vast, intuitive, innovative, and powerful. All the above apply to this extensible and developer-friendly WordPress theme. The term elegant applies as well; something you always want to see in a portfolio website, and something that, with Kalium, you can easily achieve.
The tools are certainly there. You'll have more than 30 different portfolio styles and types plus a variety of options and sub-options to build on, so it won't be any problem at all to create a stunning portfolio. You don't have to be an experienced web designer or long-time Kalium user either. You can get precisely the type of portfolio website you're looking for as a first-time user, and it doesn't require any coding to make it happen.
Simply clone and customize content from any of Kalium's demos and select the drag and drop design elements you need, and before you know it, you're done.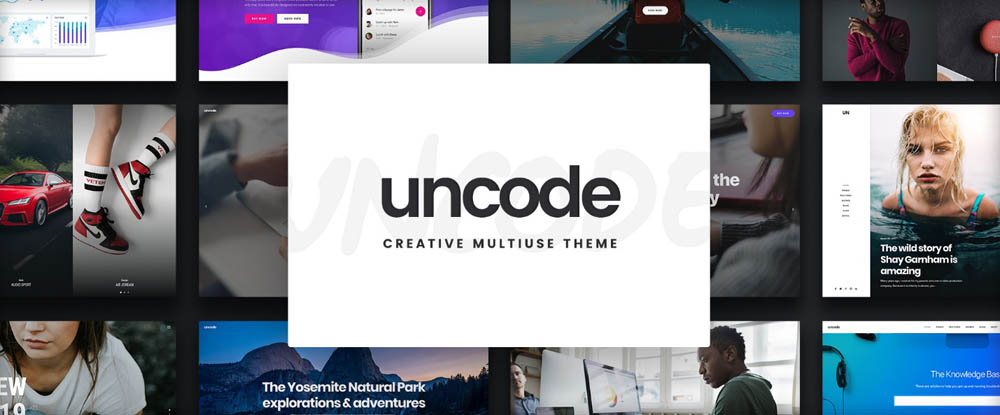 To get an idea of what this creative multipurpose theme can do for you, all you need to do is visit the website and browse the showcase of user-built websites. You'll be amazed at what you see, and more than likely inspired as well.
Uncode's strongest point could be the tools it provides that allow users to create one pixel-perfect website after another; and that includes portfolio websites – where pixel-perfect is a "must".
Uncode is a ThemeForest all-time top seller. Those who contributed to the user-built website showcase make up but a fraction of Uncode's 50,000-strong user base.
Uncode is easy to use, requires zero coding, and it's fully integrated with WooCommerce. There's an array of portfolio layout modes to choose from, including Carousel, and Masonry, and thanks to an adaptive grid system you can create "impossible" layouts as well.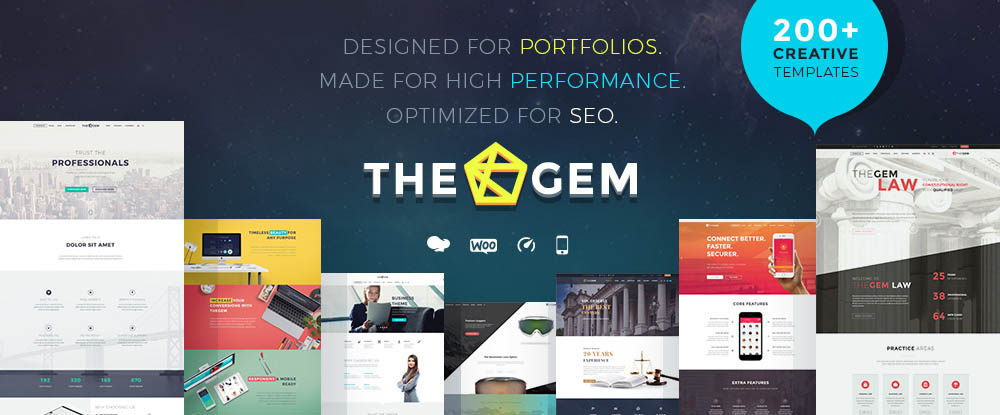 TheGem gives you more than 20 flexible portfolio layouts to start a project with. Once you've picked a layout and started adding content, you can put TheGem's flexible grid, gap, column width, and pagination and loading options to work, along with its hover and animation effects.
TheGem has been called the ultimate WordPress toolbox. It certainly has everything you need to showcase your creations to the world.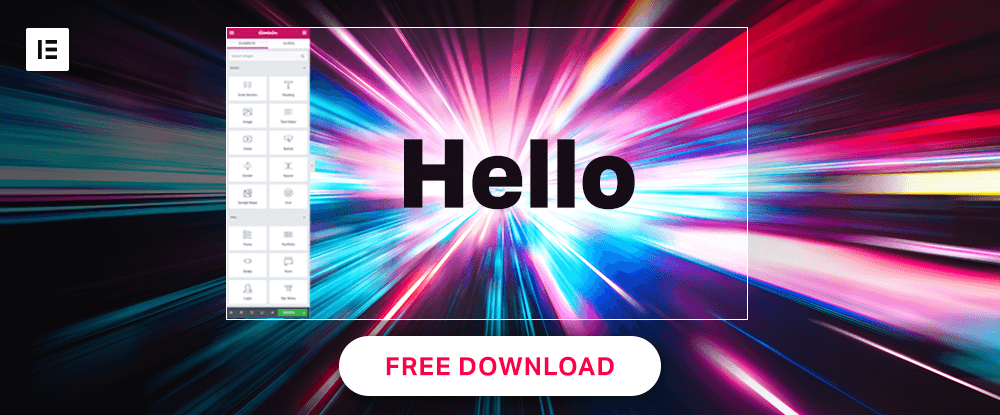 Hello is the fastest and lightest WordPress theme of all. Elementor users have come to favor it, and the Elementor team uses Hello for much of their testing for upgrades. Since Hello is compatible with all the popular WordPress plugins you don't have to worry about a plugin slowing you down or a problem cropping up. You can focus on what's important. Hello is an open-source theme, and it's free.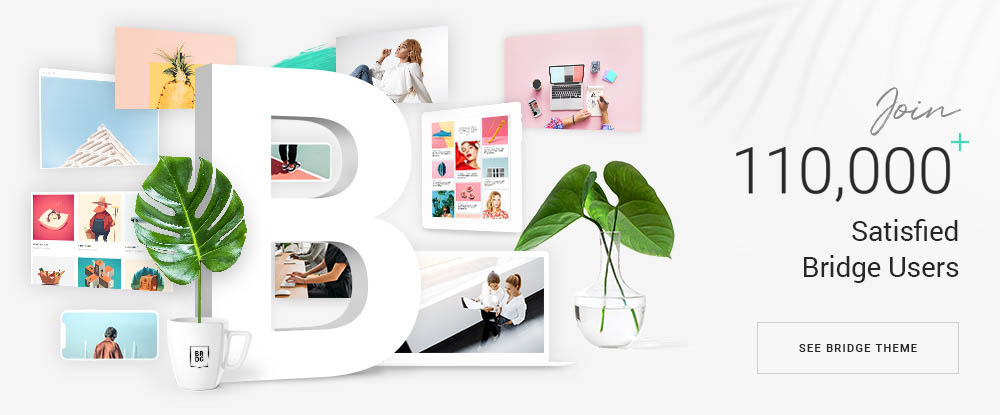 With a base of over 110,000 Bridge has become a ThemeForest best-seller. This creative theme is an ideal choice for both beginners and pros for any website building purpose.
It's 376+ demos, a wealth of design aids, modules, and other features make good to have at your fingertips if your goal is to create a portfolio website that's a genuine piece of art.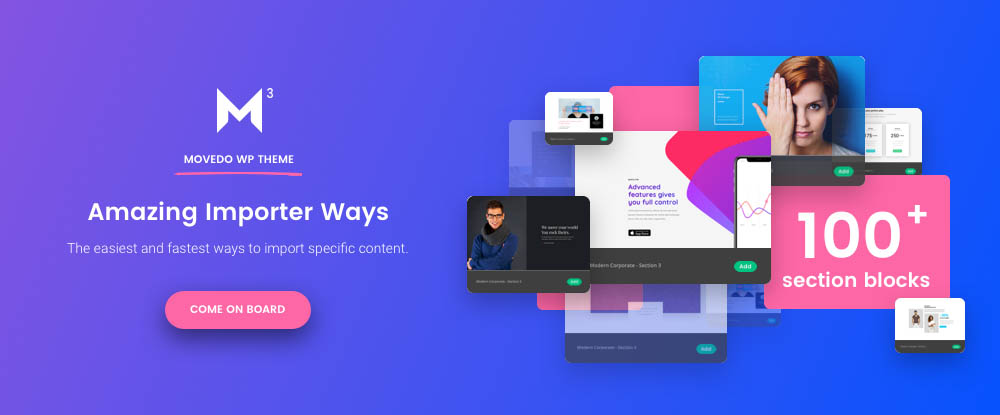 MOVEDO rocks! This theme can be so much fun to work with you may actually feel a little sorry to see a project completed. There's no rule that says you can't have fun when your creating something exceptional like a portfolio website that features images that seem to move when they actually don't, typography that's super moldable, and a host of other neat effects
Of course, the basic features and tools you need are there too.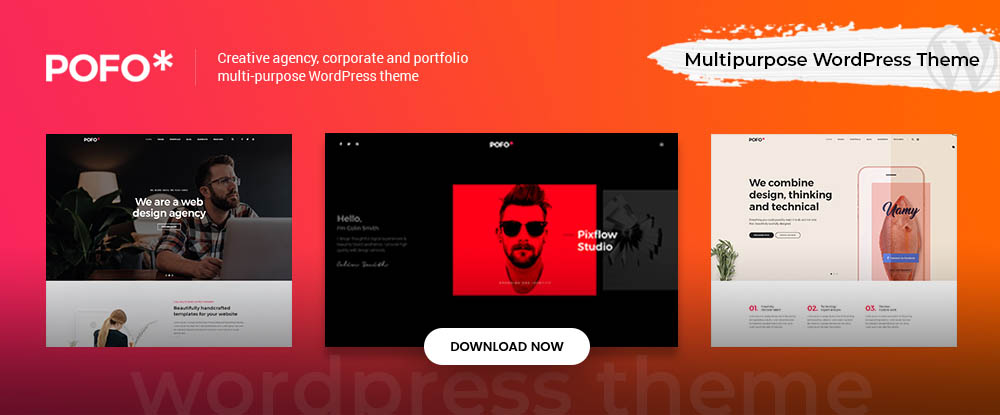 Pofo is a premium multipurpose theme that places a particularly strong emphasis on portfolio website building, which of course is why it's included in this list. Its portfolio-building features include 200+ demo pages you can import with a single click, 25+ home pages, and over 150 pre-built design elements.
Pofo is super-fast, super-flexible, and SEO optimized. The popular WPBakery is the page builder of choice.
Conclusion
When there are a few hundred multipurpose themes that have features you need to create a decent portfolio website, finding the best of the bunch can take some time. You might even have to do some trial and error activity before finding just the right one – and that can be a waste of valuable time.
It's much easier if you're faced with only a few to choose from; in this case 8. It can still be a challenge because any of these 8 themes might seem to be better in some respects than the others. Fortunately, it's a can't lose proposition. Pick one that looks to be right for you and you should be just fine!