Digital design trends never stay constant for long. This makes it necessary for web designers and agencies to update the tools and resources. They should be up to the task to meet the trends imposed by the latest digital technologies.
Even if you're managing to keep pace, new and improved tools and resources are beneficial. They will enable you to work faster and do better are continuously popping up. There are so many new ones at any given time. It can actually be quite a challenge deciding what you want to keep. Perhaps, there are some tools you should consider replacing with something better.
We can help you make these decisions quickly and easily. We've put together a tidy little list of 15 top-of-the-line tools, apps, and resources. You can use these for your 2019 digital design projects.
Starting with: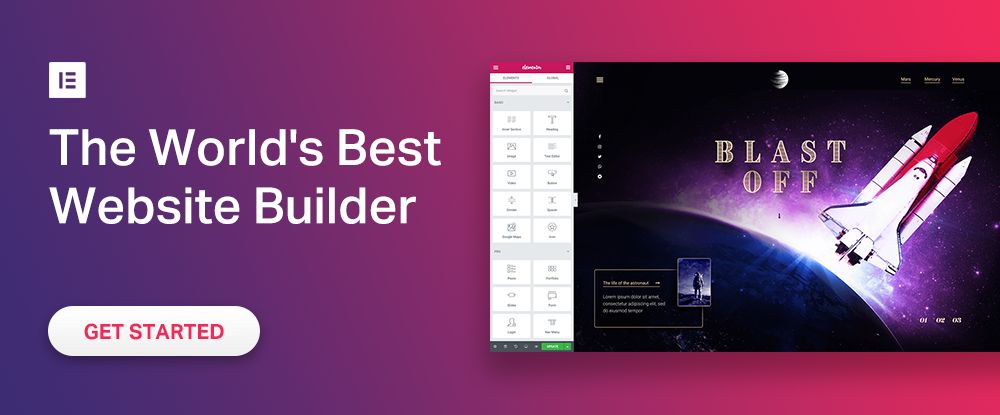 What should you expect from the world's best website builder? Quite a lot obviously; and that's exactly what Elementor gives you. For starters, this website builder is lightning-fast, it's extremely easy to use, it enables you to create virtually any page or website you can think of without requiring coding, and it doesn't impose the limitations or constraints on your designs as some themes and tools do.
You'd have to look long and hard to find a website-building tool that has greater flexibility than this one; due in no small part to its ability to integrate with any theme and any plugin. Everything is drag and drop and with respect to design aids, Elementor is loaded with templates, design blocks, widgets, and special website features you simply won't find elsewhere and would require the assistance of a developer to incorporate in your site. With over 2 million active installs to date, Elementor is helping individual designers and agencies create exceptional websites while improving their workflow in the process.
As a designer, you have to invoice to get paid, but you know that the time spent filling out, sending, tracking and following up on invoices could be better spent on other tasks. AND CO from Fiverr is an ideal solution to this problem.
AND CO helps you manage your invoicing from start to finish. It automatically prepares your invoices based on your contracts, projects or time tracking, so you barely have to lift a finger to send them. AND CO will create invoices whenever a project is completed or a milestone is reached. Invoices can also be periodically sent to customers or clients on a subscription plan.
With AND CO, you can also collect online payments via credit card, and funds will be deposited directly into your bank account. It notifies you when a client or customer has viewed your invoice, and sends you a reminder when a payment has not been made on time.
AND CO also offers other features to help you run your business, like time tracking, contracts, proposals, expense tracking, and task management. Everything is integrated to make your business admin workflows smoother.
Maybe this is a good time to make invoicing manually in your business a thing of the past!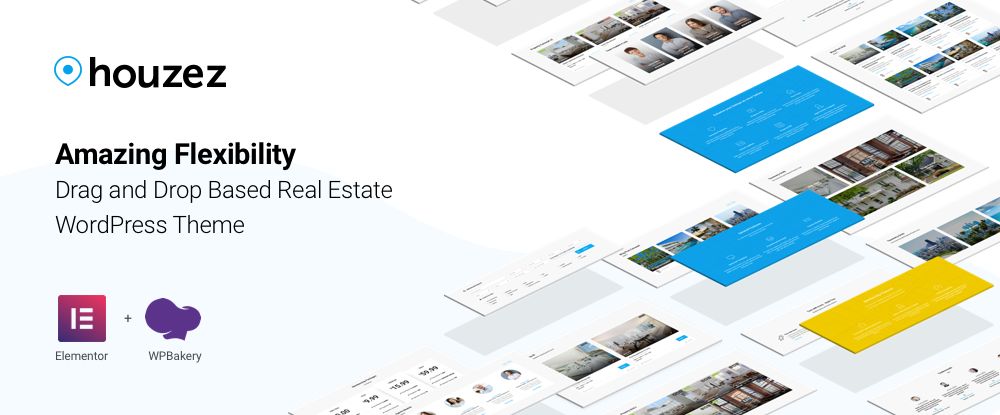 Houzez has been a favorite of realtors and real estate agencies for quite some time. It's gained a solid reputation for providing its users with the tools they need to go about their business whether in the office or out showing properties. Popular features include advanced search capabilities, the property management system, and Houzez' listings options.
Users also like the ease in which customization and modification is possible due to the drag and drop functionality.
Just when it seemed as if everything a user might need was there, the Houzez team produced a host of additional features along with improvements to several existing ones. There are too many to list here, but among the new features you'll find added listings sort and display options, a Customs Field Builder, property display gallery format options, and multiple showings and luxury homes showings scheduling.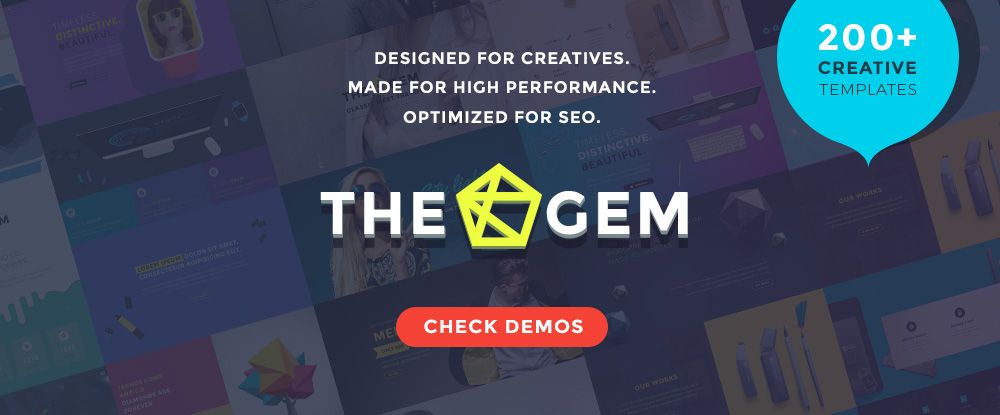 Designed for creatives, TheGem produces the most modern, creative website designs you'll find anywhere – at least that's the opinion of many of its customers as well as Envato.
In addition, TheGem delivers super-fast loading times and page speeds, its 100% flexible, extremely simple to use, and because of its flexibility, creativity, and customer support, this website-building tool can claim 100% customer satisfaction.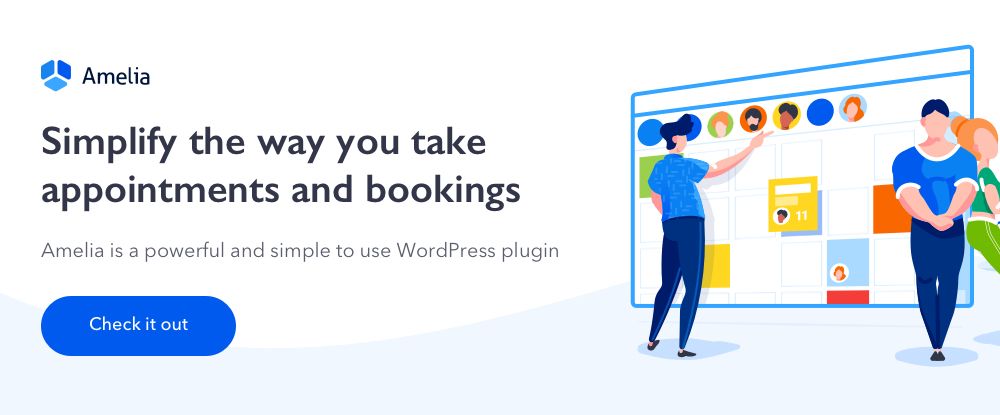 Amelia is a powerful, user-friendly plugin designed for businesses like health clubs, consulting firms, and beauty parlors that rely extensively on accepting and managing customer appointments. It is a great time saver for any business that currently uses a manual booking process.
Everything is automated and accomplished online. Customers appreciate being able to book appointments 24/7, and Amelia matches their appointment requests with employee's availability. Amelia also manages changes and cancellations, sends reminders, and collects payments.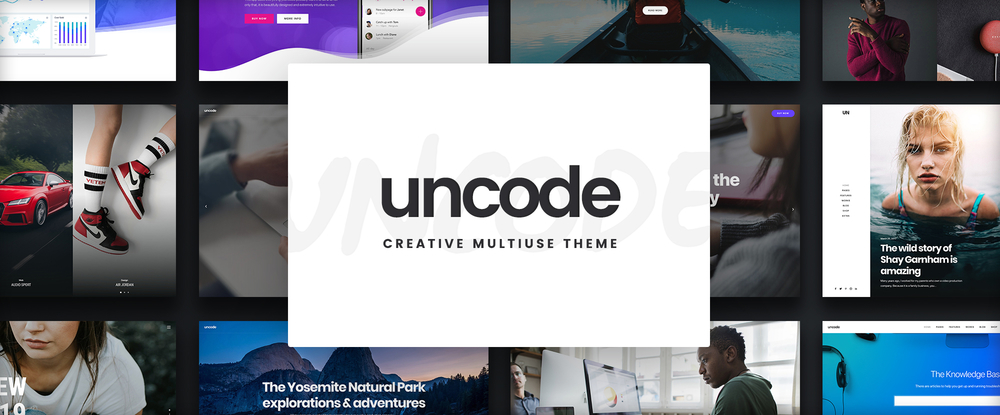 Uncode is a flexible, high-performance, pixel-perfect WordPress theme that's so user friendly that it's possible to create a breathtaking portfolio to showcase your work in a few short hours. Visiting Uncode's awesome showcase of user-created websites is the best way to get an understanding of what you could be capable of accomplishing.
Uncode is one of ThemeForest's all-time best-selling creative themes with more than 50,000 sales.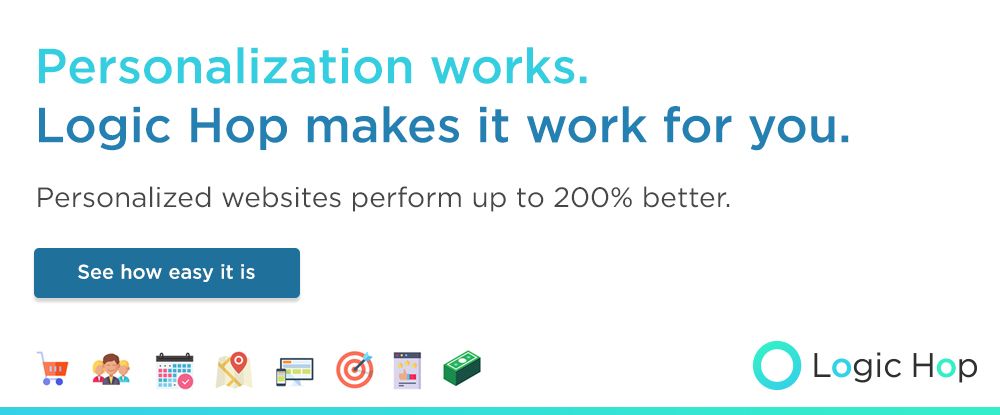 Statistics indicate that websites capable of delivering personalized messages to their target audiences perform up to 200% better in terms of sales and conversions than those that are not.
Logic Hop will personalize your messages based on pay-per-click responses, social media feedback, ad display responses, and actions people take while visiting your site. The bottom line – website messaging personalization just got a whole lot easier.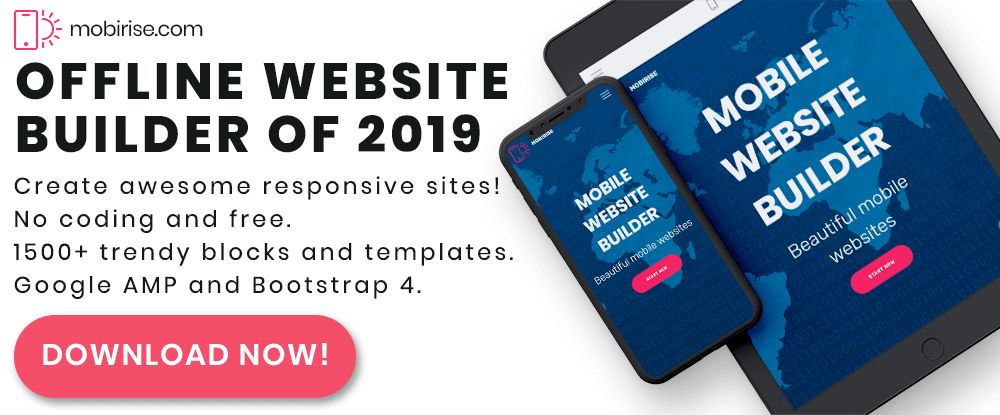 If you're a web designer who prefers working with an offline website builder, you'll appreciate how Mobirise gives you complete control over your website building projects.
You won't have to worry about coding since everything is drag and drop, and thanks to Mobirise's Bootstrap 4 or Google AMP foundation, your sites will be 100% mobile friendly and give you crazy-fast performance. Best of all, Mobirise is free for commercial as well as personal use.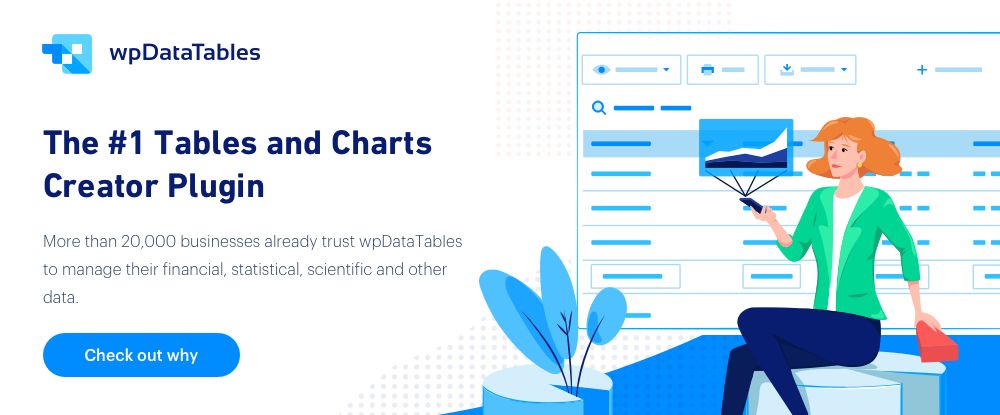 There are 21,000+ wpDataTables users out there who won't be shy about telling you how pleased they are having discovered this all-in-one table- and chart-making solution that's fully capable of managing and displaying huge amounts of complex data.
wpDataTables can provide you with colorful, informative, responsive and easily editable tables and charts in seconds. It is the only tool of its type that easily works with MS SQL, MySQL, and PostgreSQL databases.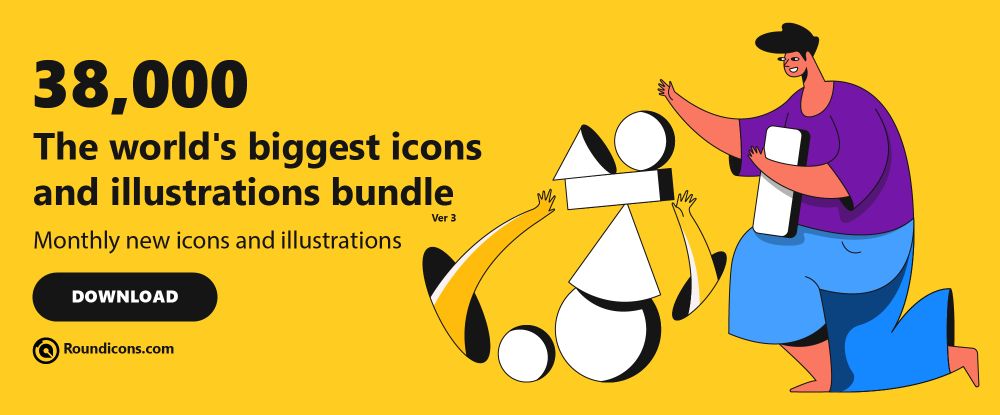 Having a bundle of 38,000 or more royalty-free icons and illustrations at your fingertips should satisfy your need for this type of resource for a good long time, and even longer since new icons and illustrations are added monthly.
The Roundicon's bundle can be yours for a one-time fee, and you can download it at a 20% discount when you use coupon code "GETBIG". The bundle comes with a commercial use license.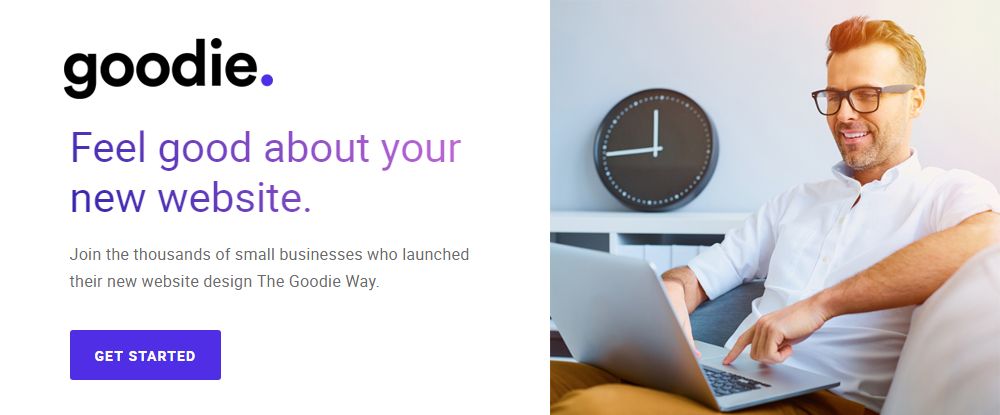 Goodie's service allows you to avoid the usual design-build-launch process and work directly with the developer. Whether you're a website designer or an end-client, all that's required of you is to present Goodie with your design and let the Goodie team do the rest.
You'll receive a squeaky clean carefully coded website for the special price of $999. Goodie will work with you to ensure you'll be getting exactly what you want.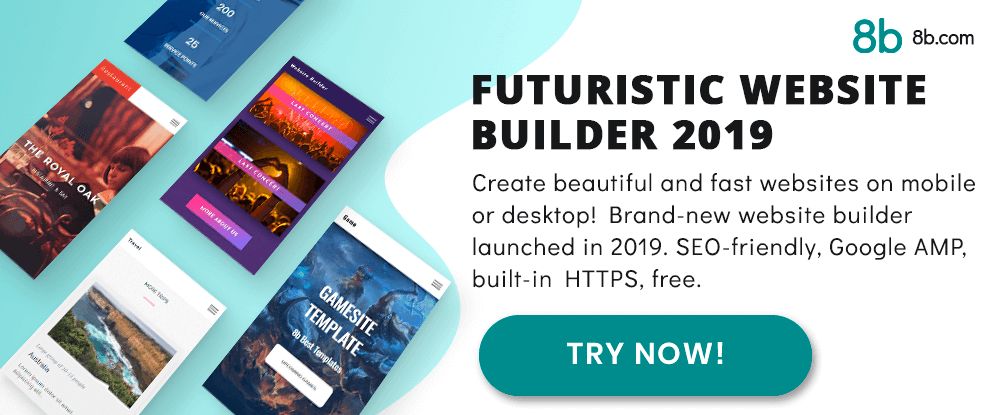 8b is brand, spanking new (January 2019 launch). Its design is futuristic and super simple, and it's super easy to work with. A feature you're sure to like is the ability to work on a website building project at home or at work on a desktop or on your mobile device.

8b is SEO-friendly, Google AMP ensures super-fast performance, and you get built-in HTTPS – all free of charge.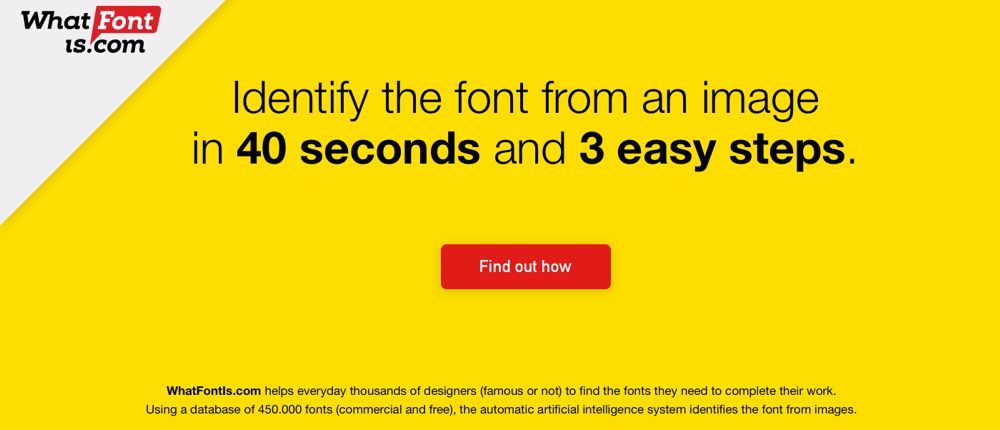 You've just found an ideal font for your latest design, but there's a problem. You don't know its name or where you can access it. It's a needle-in-a-haystack situation and you don't want to spend hours looking for it.
WhatFontIs has a solution. Upload images of your newly discovered font and let their automated AI system scan a database of 550,000 free and commercial fonts. You'll get your answer in seconds.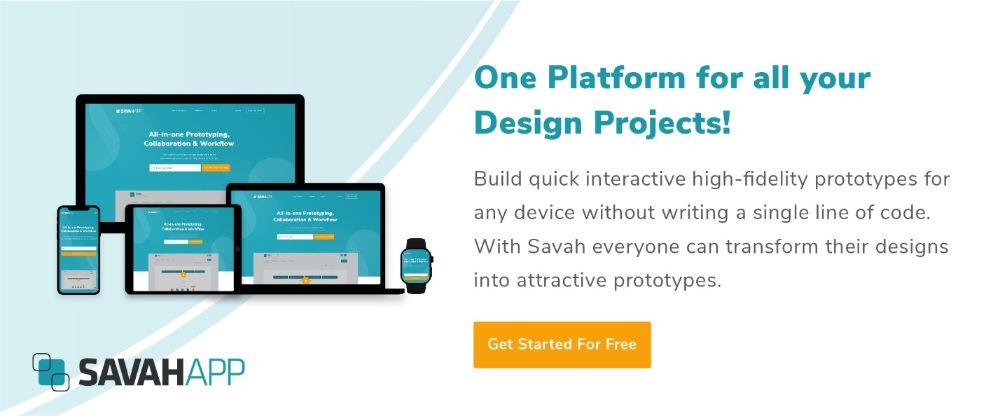 Savah is an advanced prototyping tool featuring a built-in design approval and workflow system. As a result, you can not only create highly detailed prototypes for a variety of purposes, but you'll also benefit from a powerful collaboration platform that enables you to receive visual feedback from team members and project stakeholders. Note that a 30% discount is given on annual plan purchases.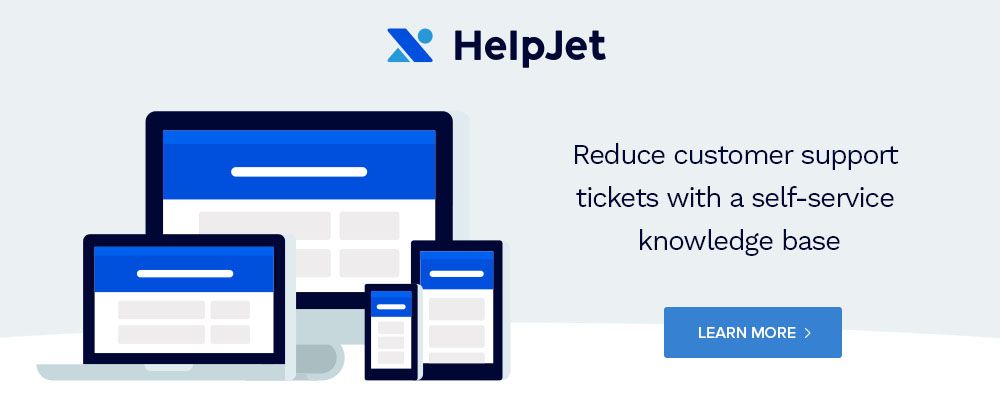 With HelpJet, you can make the move from manual customer support ticket management to lightning fast customer service when your customers need answers to commonly-asked questions, or any question/answer combination you enter into its knowledge base.
You get the twin benefits of being able to maintain a smaller customer support staff and making your customers happier by not having to wait for answers to their questions.
Conclusion
You most likely won't have a need for all 15 of these tools and resources. If you were to choose only one, it could make your day. It can transform your better-than-average website into one that's truly awesome.
Pick several, and who knows where you'll end up, although it's guaranteed it will be in a nice place. Whatever you might choose, you can rest assured it follows the latest design trends.