Imagine your eye-catching poster elegantly displayed on a city concrete wall of a bustling street. With the easy-to-use free outdoor poster mockup, you can visualize the immense potential of your design in a realistic setting, captivating passersby and leaving a lasting impression.
A blank white paper poster meticulously glued onto the concrete grey wall acts as a sign that commands attention. The poster billboard becomes a canvas against a dynamic urban background, allowing you to visualize your creative poster design. The mockup template mimics the authenticity of a genuine office or retail space, ensuring your concept aligns harmoniously with any environment.
To customize this free mockup, insert your own artwork or advertisement design onto the blank smart object layer, provided in the top layer of the mockup. Ensure the dimensions and resolution match the template for seamless integration. You can even hide or unhide the moving graphic of a person and the shadows on the wall.
It can provide a realistic preview of your advertisement material. Go ahead and grab this free poster mockup template.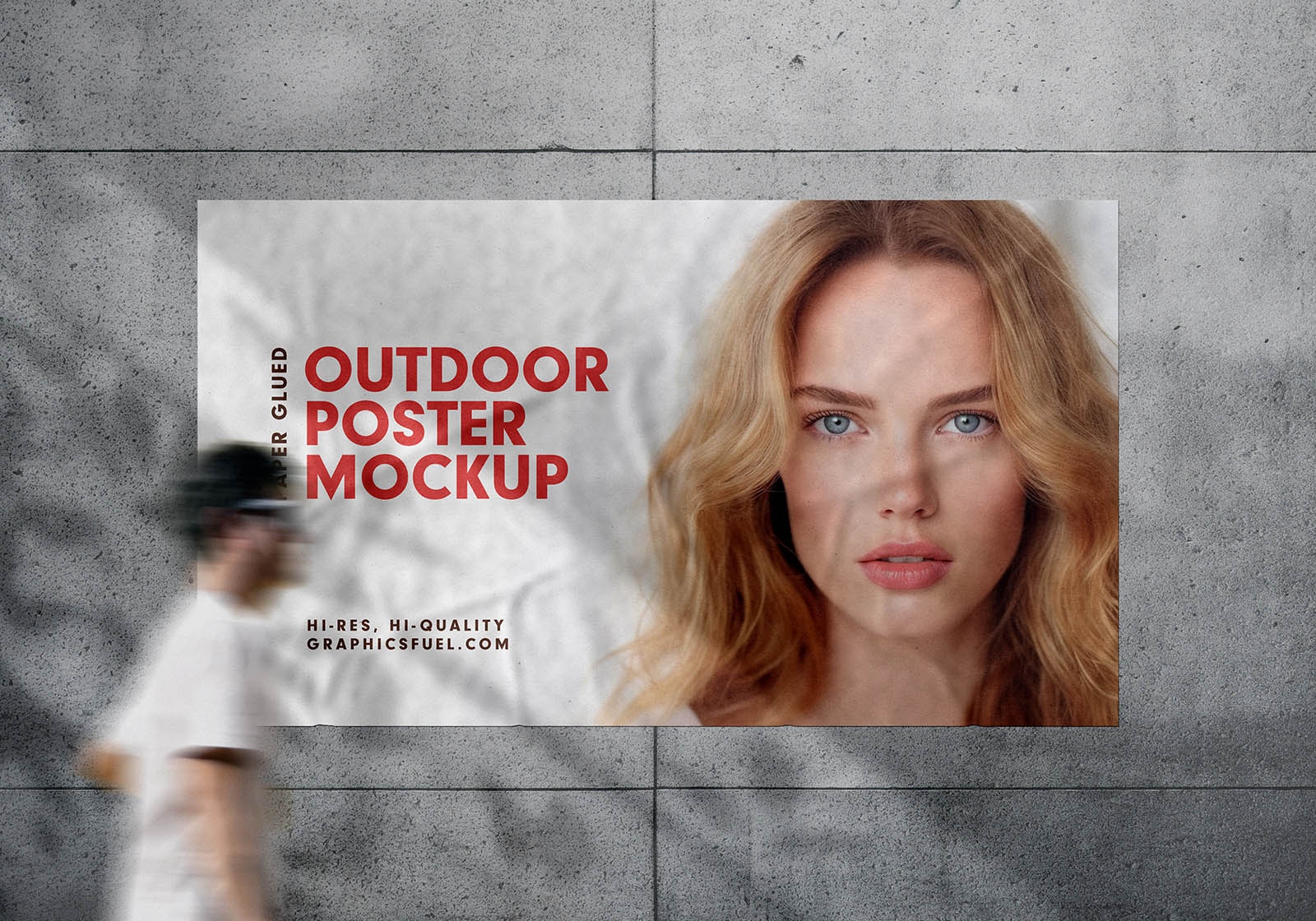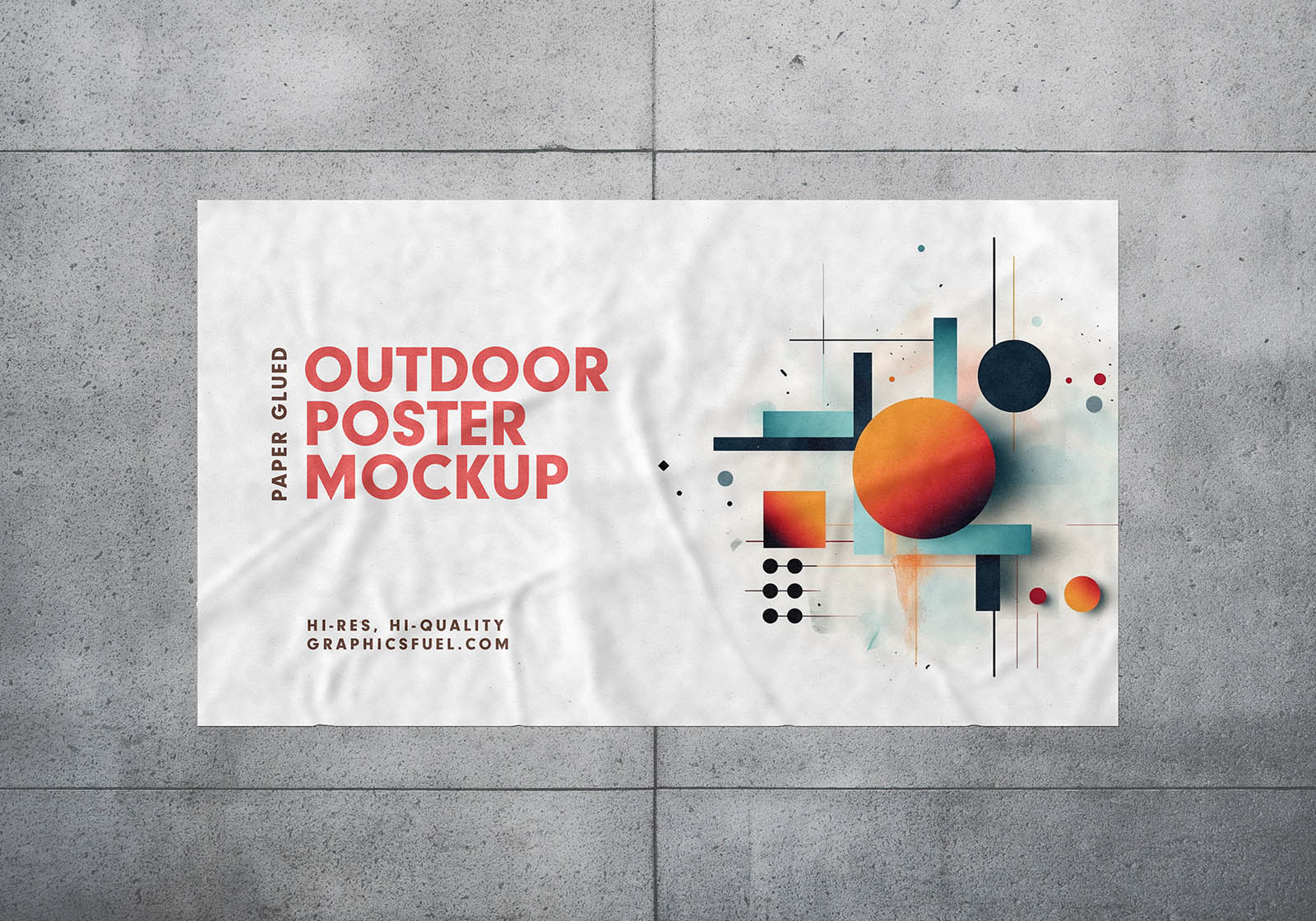 File Format: PSD
Layers: Smart-Object
Dimensions: 5000×3500 Pixels
File Size: 143 MB