Tired of making regular portraits? Want to add some mysterious elements to any portrait? Well, these mockup templates are perfect for those who want to create a face blur effect on their photos.
You can use these two mockups just as a regular template. Simply add your photo through the smart object layer and save. You'll be stunned to see the blur and translucent face hovering over the original portrait, creating some unique effects. It's not done yet. It's just the beginning.
To apply the blur effect in the portrait face, move around the layer named "Shape (Move for Effect)" in yellow color under the Blur Effect folder to position your area of blur effect, such as on the eyes, side of the face, top, or on the entire face. This will result in a clear and accurate application of the effect giving your portrait that perfect blur effect on the face.
The templates include 4 pre-made gradient map color options giving you the freedom to choose the perfect color scheme to match the tone of your project. Or simply, ignore the gradient maps. Unhide them.
This template is perfect for portraits and poster designs that require blur effects.
Note: Photos not included in the PSD templates.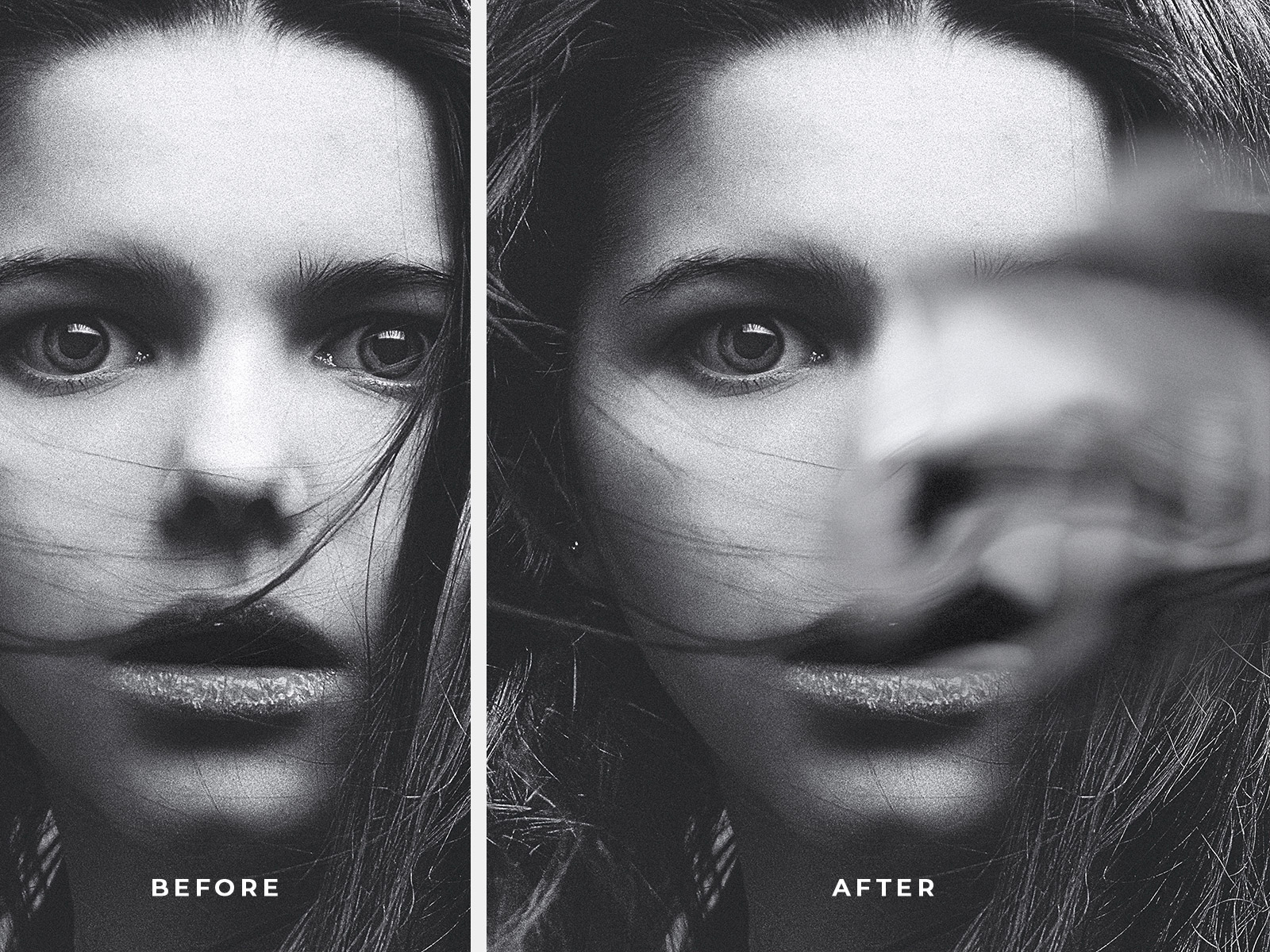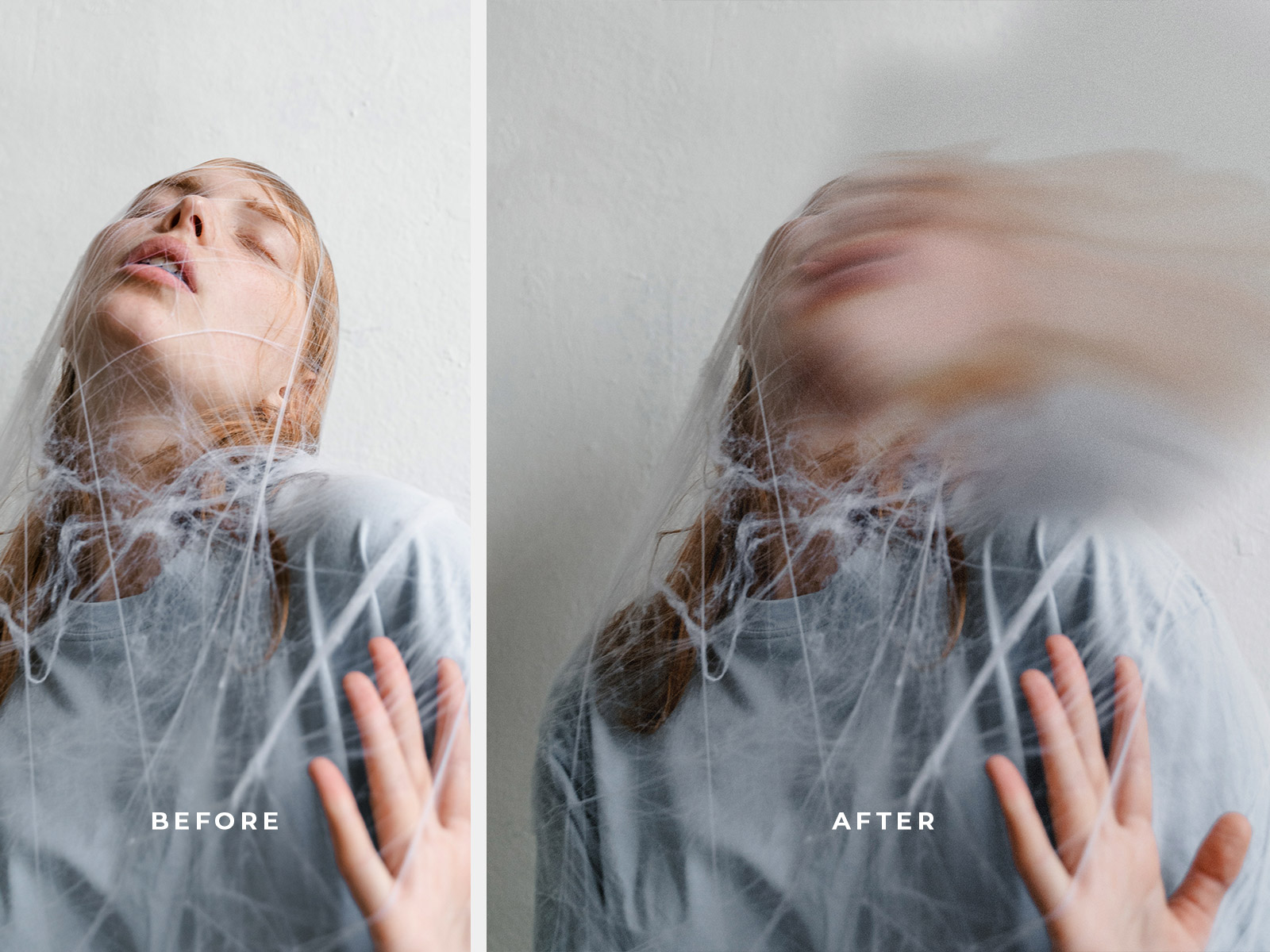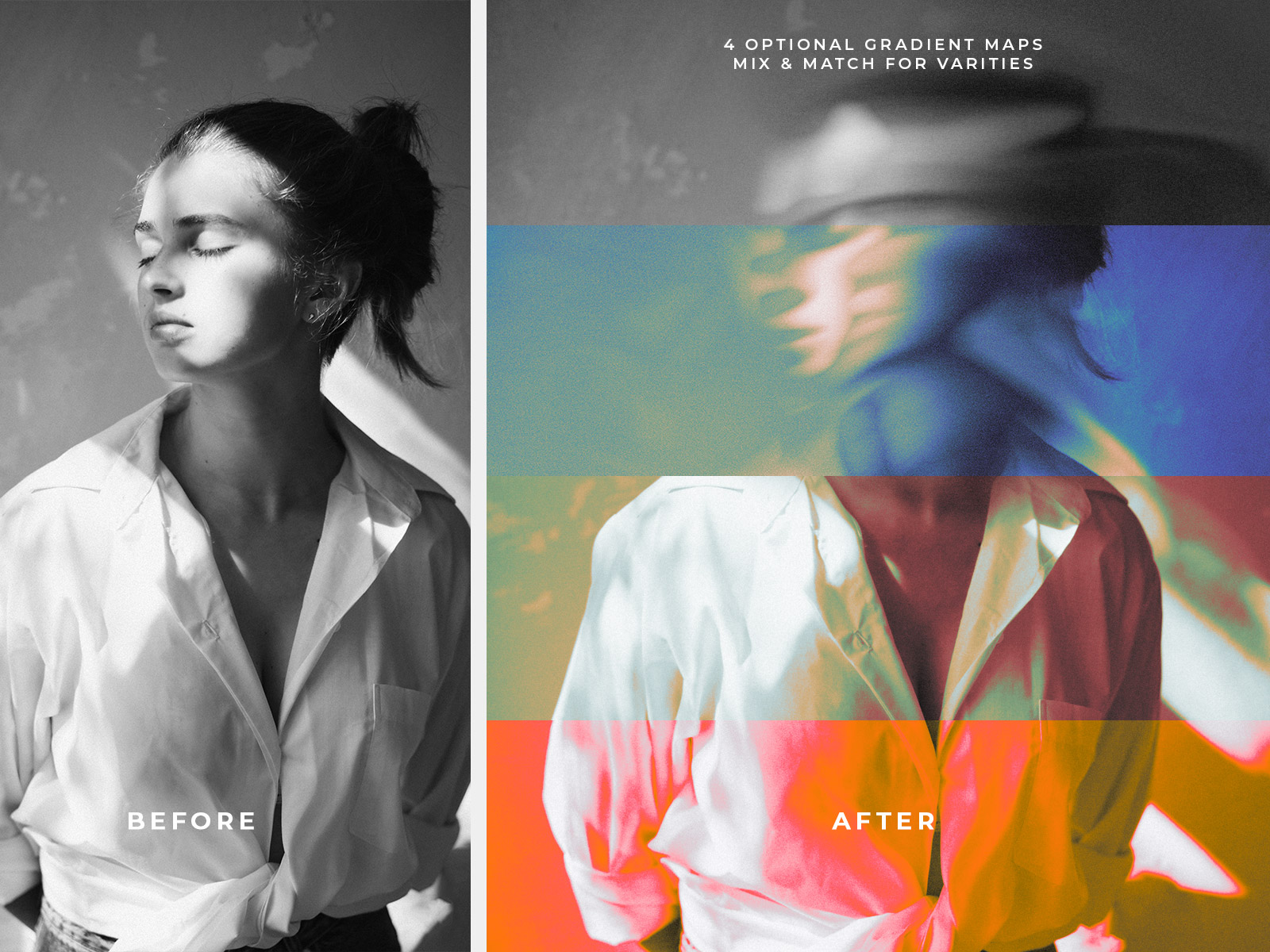 File Format: PSD
Layers: Smart-Object
Dimensions: 5000×6000 Pixels
File Size: 263 MB