Web designers, project managers, team leaders, and small business owners are always looking for ways to improve. There are techniques they can put into play to streamline workflow activity. And there are tools they can use to automate certain tasks, and track and report on others. When these productivity aids are put in place, the results often show up in the bottom line.
You can see here several productivity tips, along with a half-dozen tools that can make a difference in your efficiency or your team productivity. Some are time savers. They automate mundane tasks, speed up design work, or encourage collaboration. Some are project management apps that help to keep team members on the same page, show progress, and highlight tasks yet to be completed.
Time tracking is also valuable. Whether it's used for invoicing, estimating, or to show designers and design teams how to go about their work more efficiently.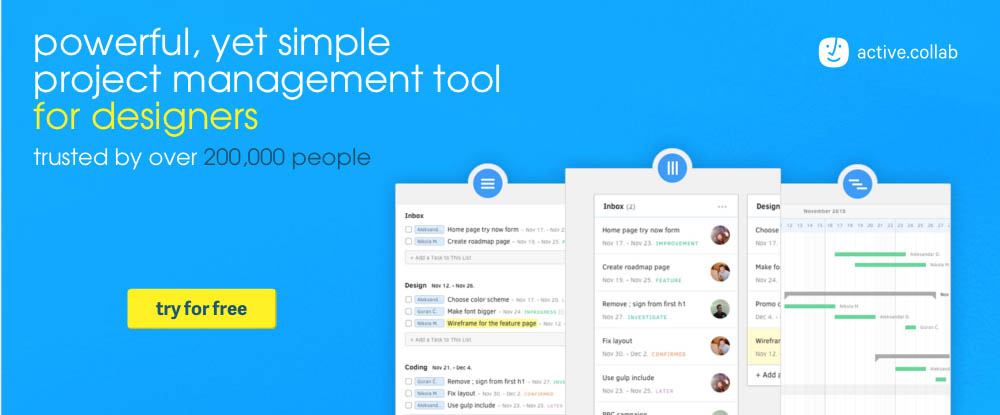 If you are spending an excessive amount of time on project administration, Active Collab is the perfect solution. With this project management tool, you can quickly review everything you're working on, track project status, schedule tasks and milestones, and prepare invoices and estimates.
Active Collab lets you organize your to-dos, collaborate with your team, and helps you keep your business running smoothly. Since this app runs on the cloud, you can sign-up and be up and running within a couple of minutes. No setup is required on your part. If you prefer to host Active Collab on your own server, you can do so for a one-time fee. As a first step, arrange for a free 30-day trial, and then decide which option will work best for you.
Over 200,000 people use Active Collab, ranging from freelancers and startups to design agencies and major corporations.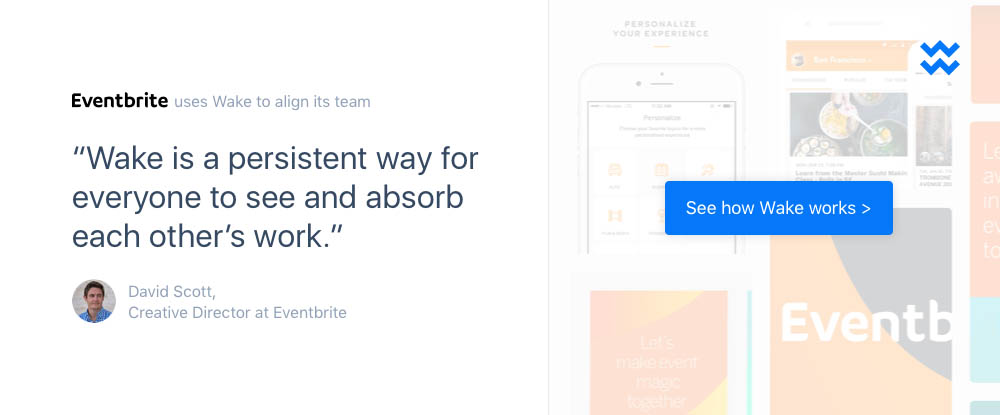 "Wake is a breath of fresh air. Its simplicity is its biggest draw." - Sean Chin, Product Designer, Duolingo
Wake makes it super easy for designers to share work and collect feedback from their teams. It's built into Sketch, Photoshop, or Illustrator; thereby eliminating interruptions to your workflow. Use Wake's handy keyboard shortcuts, and get your ideas out of your design tools and in front of your team.
Centralize where you give and get feedback. And, allow colleagues to follow along and streamline the conversation. Wake is used by design teams at Facebook, Netflix, Airbnb, and Evernote, to bring more transparency to their design processes and stronger cohesion across their teams.
The starter plan is $22/mo. per contributor, but you can try Wake free for 30 days. A Pro plan is available for teams looking for all the bells and whistles, guest accounts, unlimited public and private spaces (channels), and a dedicated account manager.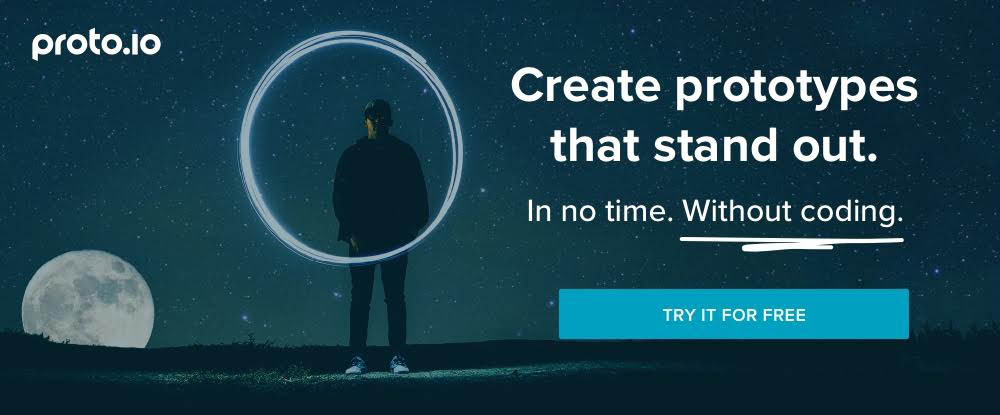 To build and awesome website or app; all you need to do is build and awesome prototype first. Proto.io's iOS and Android design elements make it easy to put together an awesome prototype that is hard to distinguish from the real thing.
To build and awesome website or app; all you need to do is build and awesome prototype first. Proto.io's iOS and Android design elements make it easy to put together an awesome prototype that is hard to distinguish from the real thing.
Coming up with the design concept, and the follow through, is up to you, but Proto.io can increase your productivity as it you can import your static Photoshop or Sketch designs, turn them into interactive prototypes, and make the overall design process proceed significantly more smoothly and rapidly.
You'll be able to preview your completed prototype on your browser, or on an actual device, test it, and share it with key stakeholders.
Try Proto.io for 15 days, for free!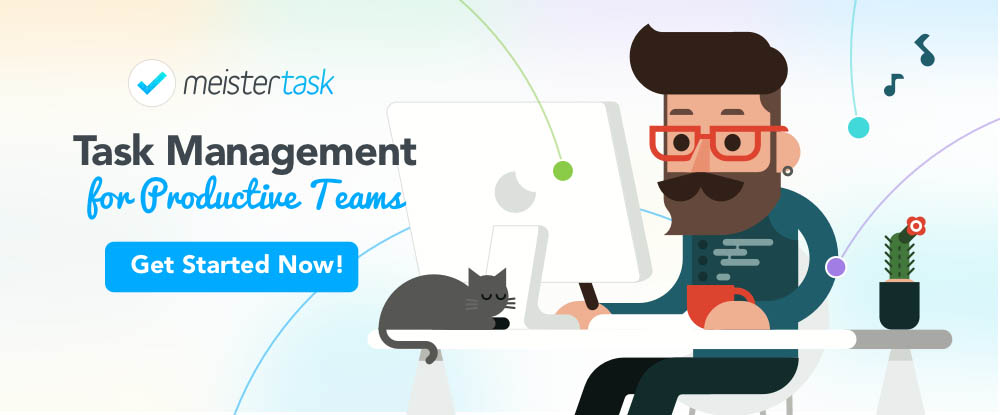 Let MeisterTask take over your task management activities. Its flexible, Kanban-style project boards adapt to your workflow, and you can add as many team members as you want.
MeisterTask's customizable dashboard gives you a quick overview of your tracked time, notifications from team members, and open tasks. In addition to the free plan, there is a Pro subscription that adds automations, integrations and more.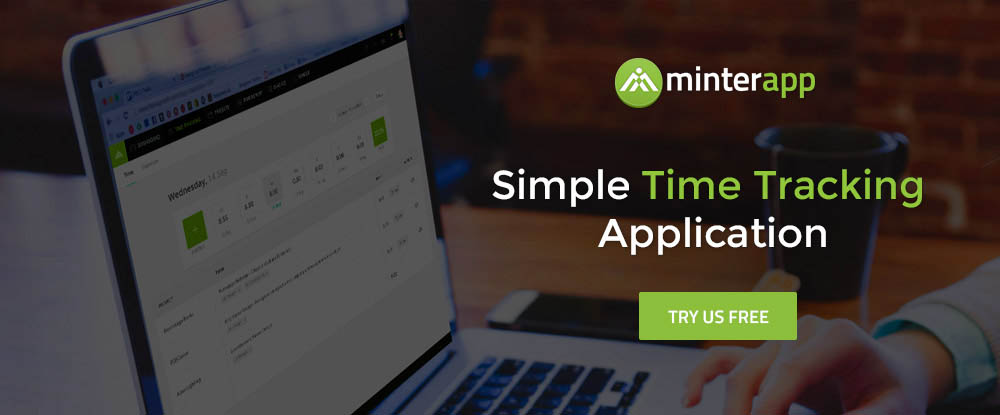 Minterapp is an online tracking and invoicing solution for small businesses. This app makes it easy for you to track the time (both billable and non-billable) spent on your projects, submit invoices or estimates to your clients, and gain a better understanding of where you might make improvements to increase your profits.
Everything is set up so clients can make their payments online using PayPal or Stripe. Start with a 30-day free trial.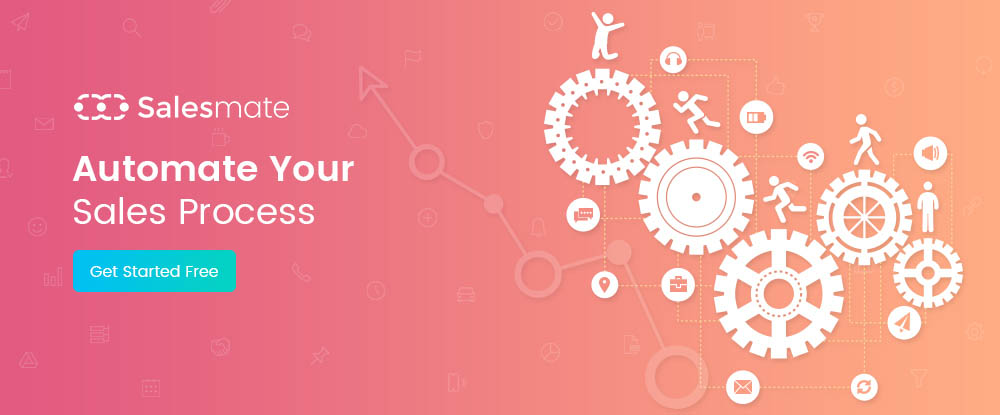 Salesmate is an all-in-one sales management, business automation, and acceleration app for sales departments and teams of any size. Salesmate helps you manage your sales pipeline by doing the busywork for you.
You can toss your clunky spreadsheets, and replace them with this intuitive software that easily aligns to natural sales thinking. Salesmate helps businesses scale their sales to what they want to become. Take it for a free spin for 30 days.
Productivity Tips and Tricks
Plan Your Day
Unless you have only a single, simple task to do, and you're in no hurry to do it, you should plan your day. Not many assignments are like that however, and if you fail to plan, you can expect to fail; and do so more often than you'd like.
Planning your day involves identifying the tasks you need to get done, and ordering and scheduling them. The best time to do so is at the end of the previous day's work.
By doing this, you can avoid being overwhelmed by your work. When that happens, you start looking for solutions before understanding the problems, and some things don't get done right, or on time.
In-house Training: Learn Keyboard Shortcuts
Keyboard shortcuts can save you a bunch of time during the course of a day. It's a matter of replacing search-click-search-click-search-click, with "CTRL+something". Keyboard shortcuts can make you a faster, better designer.
An added advantage is that you keep your fingers on the keyboard; which is where you want to have them much of the time.
Standardize Naming Conventions and Assign Tags
How many times have you had to search for a file because you didn't follow a naming convention; or temporarily "lost" one because you misnamed it. Creating naming conventions, and sticking to them, is a smart practice.
Doing so will save you time, and can save your collaborators or developers tons of time. It's the same for tagging, which can save you computer search time.
Use Time Tracking – and Profit from It
You usually already know if you procrastinate, or if you tend to drift away from the task at hand on occasion. You might be surprised however, at the time you lose when doing these things.
Time tracking is a great productivity aid. It's also valuable for making estimates for clients. Time tracking also tells you a great deal about yourself. Time tracking apps, like the ones presented here, are easy to use, and they pay dividends in both the short term and over the long run.
Customize Your Workspace for Speed
A good way to increase your productivity dramatically is to customize your workspace within your applications. There are often shortcuts you can take, such as creating customized presets, or adjusting default presets.
Default presets are often designed to make operations simpler for new users. They can often be adjusted to do more, and do it faster.