Managers, business owners or freelancers have a website or project disaster plan. How long can you go without customers visiting, interacting, and purchasing things? This can be easily adapted to the suite of web tools and services you are using. How far can you go if your web platform (let's say CRM) is not working for one week? All of your data is there but you cannot access it. You promised Mr. Smith to come back in 3 days at a specific hour but you do not know when, everything is in the web CRM. Your invoicing platform sends automatically the invoices but it is down. Imagine this nightmare, it happened to me, or work your time to have the professional web tools & services that will get your work done, without headaches.

When it comes to signing online documents directly from your website, it doesn't get any better than WP Esignature. This powerful contract builder creates legally binding contracts using your WordPress site. With custom input and fields and the ability to automatically save and deliver PDFs to clients and customers, you'll be able to speed up your business and avoid wasting time searching through customer files.
The WP Esignature plugin integrates with your favorite tools that you already use like Ninja Forms, Gravity Forms, Dropbox, Easy Digital Downloads, WooCommerce, Formidable Forms, Contact Form 7, WP Forms, Sprout Invoices, and so many more. Now you can get contracts signed before giving download access or after submitting a web form all while making sure those documents get signed on time.
One of the most important aspects of this app is security. The WP E-signature plugin is 100% UETA/ESIGN compliant. Every single document made with this plugin has proprietary tamper resistant technology that helps solve any disagreement should there ever be any problem. These guys took a lot of time to make sure you get the full experience as a freelancer or digital agency. Setting it up is a breeze. Plus, their demo is absolutely amazing! They set up a complete demo experience so you can see how it will work with your business. With prices starting at $177/year, you'd be crazy not to give it a try.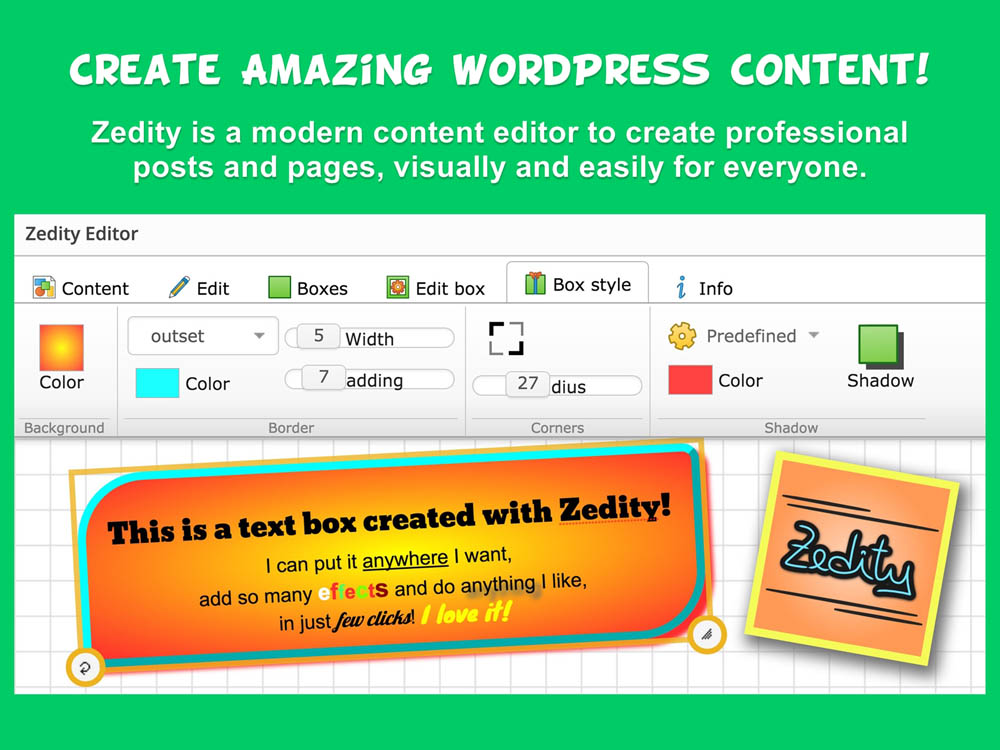 Zedity is one of the best WordPress visual editor plugin that enables you to create posts and pages, easily and quickly. It's very popular in the WordPress community and users are extremely happy with the results and how it simplifies the process of creating their content. Zedity is 100% visual, so you don't have to deal with any HTML5, CSS or javascript code, since it is all generated automatically for you. This awesome plugin comes in two versions, free and premium. While the free version has all the basic features to appreciate how much it can help you, you can get the premium version, which includes many additional features, for just $39 with a life-time license, i.e. only one-time payment and use it forever, dedicated support and 1 year of free updates. On their blog there's also useful tips and tutorials that will guide you step-by-step, whenever needed. Last but not least, Zedity will also be available with a version specifically designed for the Signage market. Download the plugin now and make your WordPress experience much easier with Zedity!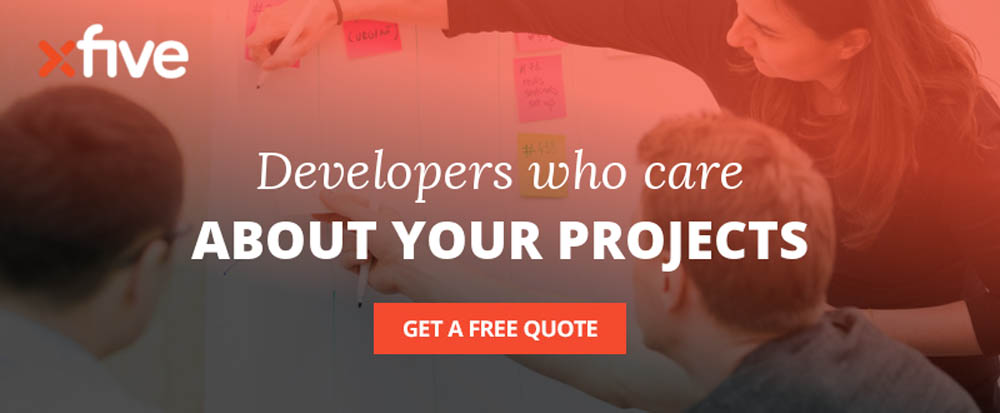 We all appreciate website themes, website builders and others options to get our projects live. Every solution is good for the right scope. Many times I found out that I need a custom made solution, made from scratch and WordPress built-in editors won't help me too much. This way I've found Xfive, a top-notch, full-service web development company with more than 10 years experience on the market. They can do everything for you like: front-end to back-end development, CMS, WordPress, eCommerce, Sketch to HTML and others. They are flexible and professional and most important, they are friendly people that act as an extension of your company. I personally love them and their work. They innovate every moment and they are transparent, showring you exactly the progress of your projects. The process is super simple, you offer them the details, you get the quote and pay the invoice and your project will be done. Get in touch with them.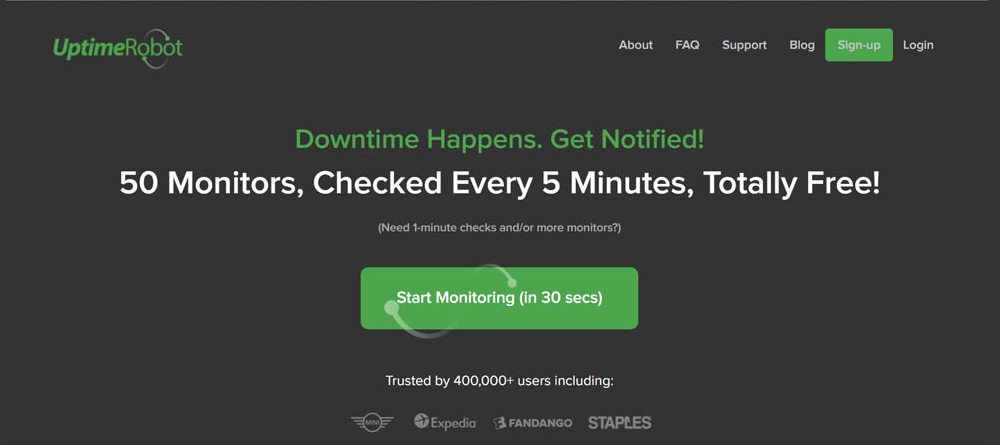 It is true that there are many hosting solutions on the market that are using the latest technologies but errors still appear and our websites can go offline for several reasons. Having a website monitoring service is important and not expensive, UptimeRobot is having also a free forever plan and if needed, a custom pro plan that can be adapted after your needs. You will get notified via e-mail, SMS, Twitter, push, Slack etc if your website is down. There are more than 400,000 happy users and this platform has a great track record, being launched more than 7 years ago. Give it a try.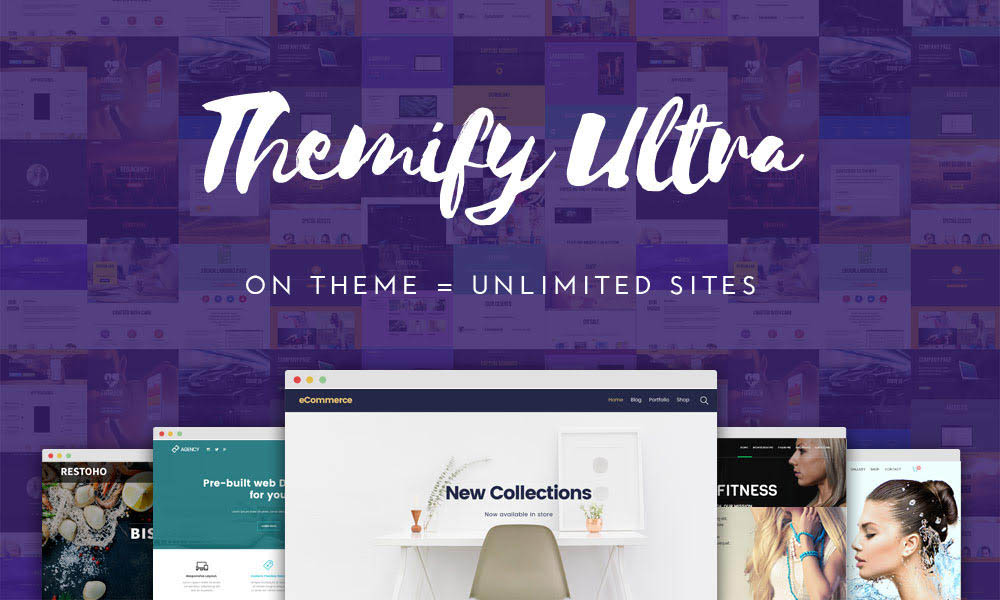 Themify is among the most respected and trusted WordPress themes players in the market, with excellent products launched and a support team that rocks. We will discuss about Ultra Theme, which is a flexbile and powerful WordPress theme that can fit any website. It comes with a bonus theme and one year of support and updates and can be used on unlimited sites.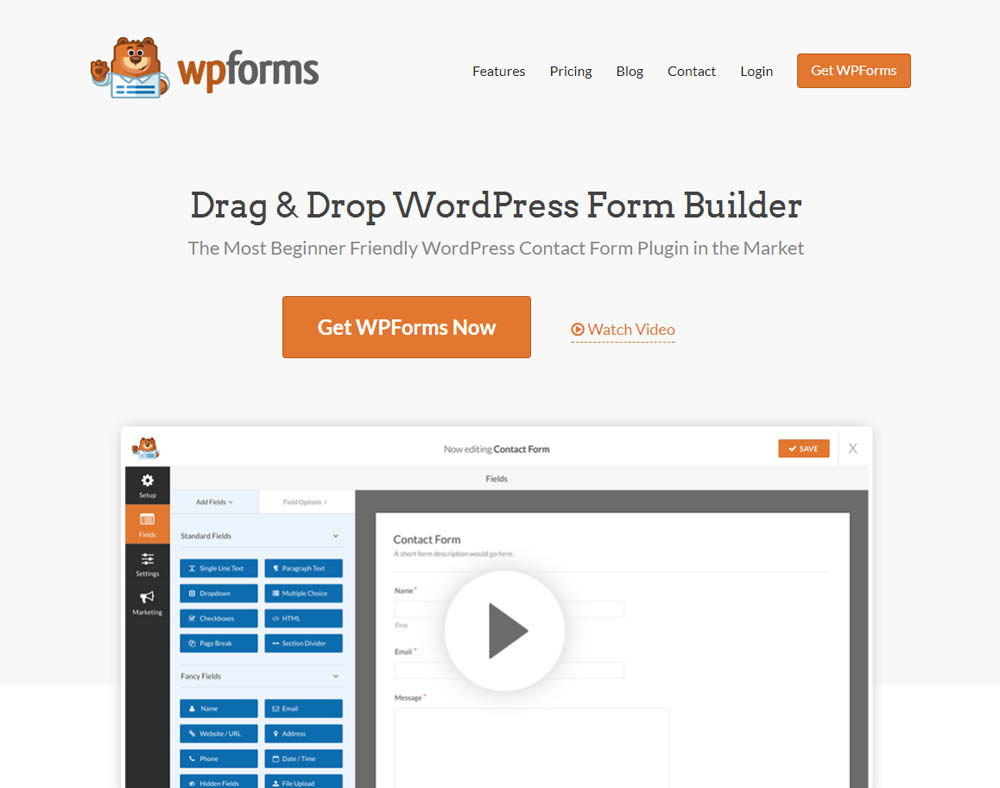 WPForms is a great drag & drop WordPress form builder that can be used by everybody, as there is no need of coding skills or previous experience. It has an excellent built-in editor that will help you customize the forms and the included templates. It has lots of addons like PayPal, Signature, MailChimp etc and other cool stuff like being responsive and mobile friendly, instant notification etc.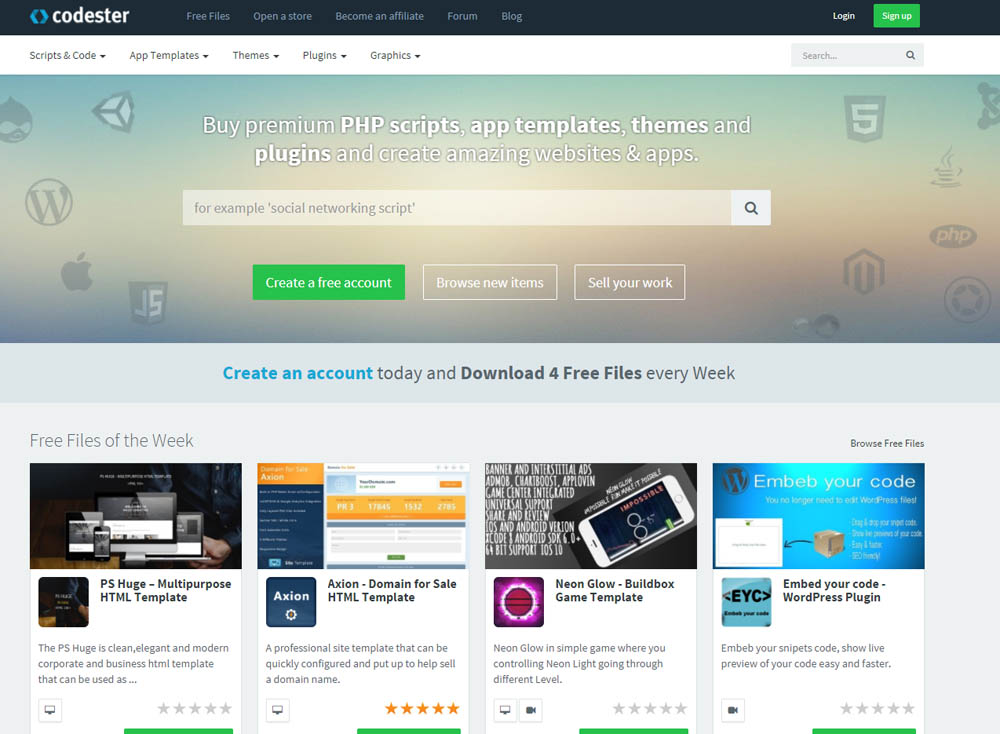 Codester is fast growing marketplace where web designers and developers can buy and sell all kind of web scripts, website themes (Joomla, HTM, WordPress etc) and web apps. There are already thousands or even more products to choose from. Starting a store with Codester takes you a couple of minutes and you can start earning money. They do not require exclusivity on your items, so you can sell on their platforms but also on others.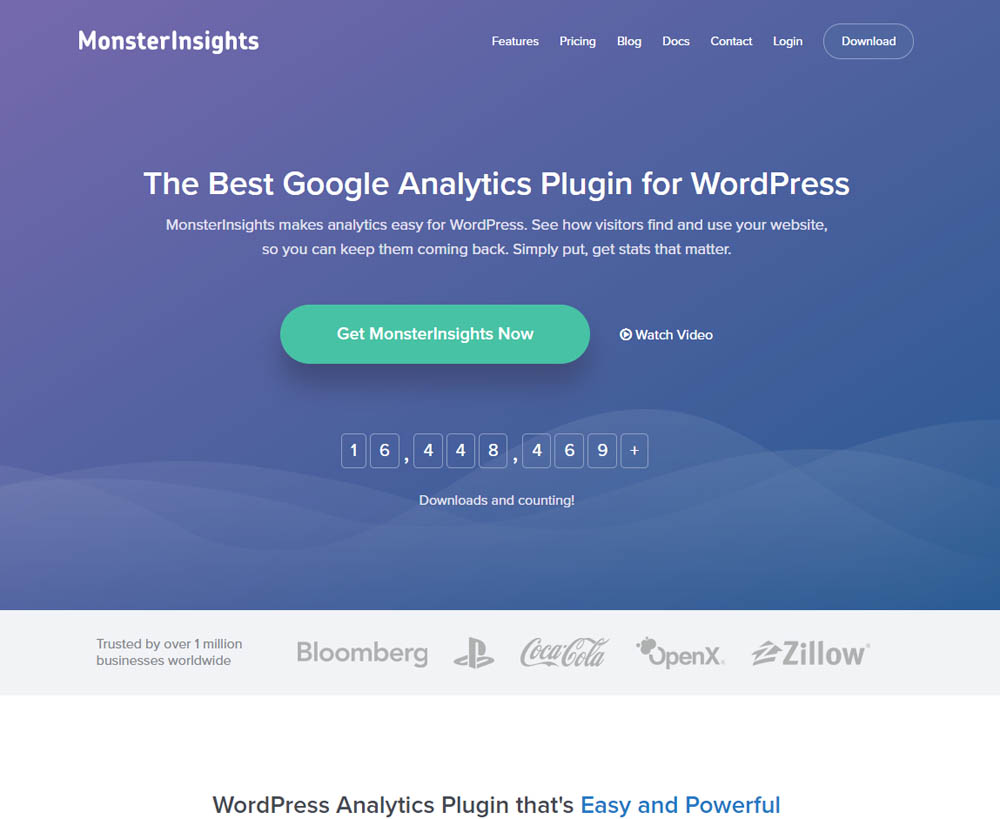 MonsterInsights is the best rated Google Analytics plugin for WordPress, with over 12 million downloads. It is really easy to use and has all the features you may need like real-time stats, link and ecommerce tracking and many others. The costs starts from only $39 with the basic things included. Check their proposal.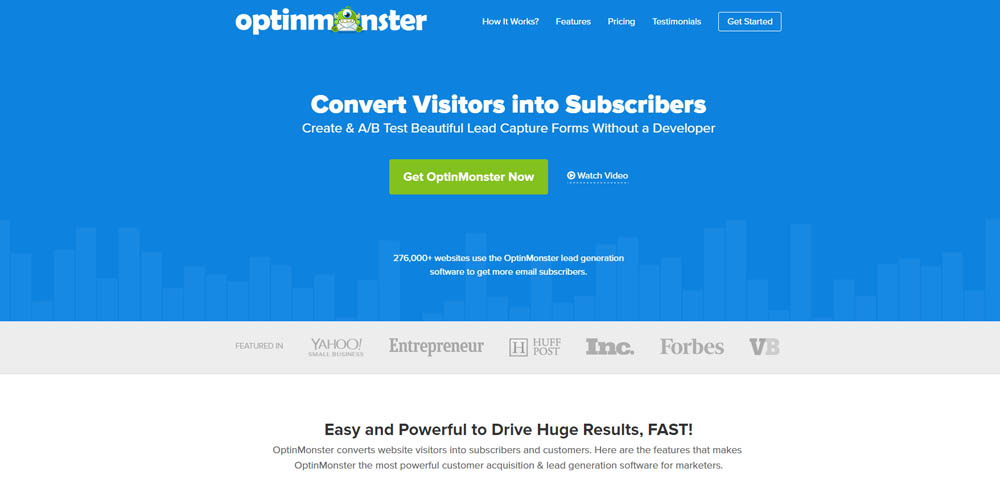 Building traffic to your online magazine or shop takes time and lots of money. After you have the traffic, you cannot afford to lose it. There are studies saying that 70% of abandoning visitors are not coming back. OptinMonster is the perfect tool, used and tested on more than 300,000 websites that will help you build professional popups and forms that will convert your visitors into subscribers and customers.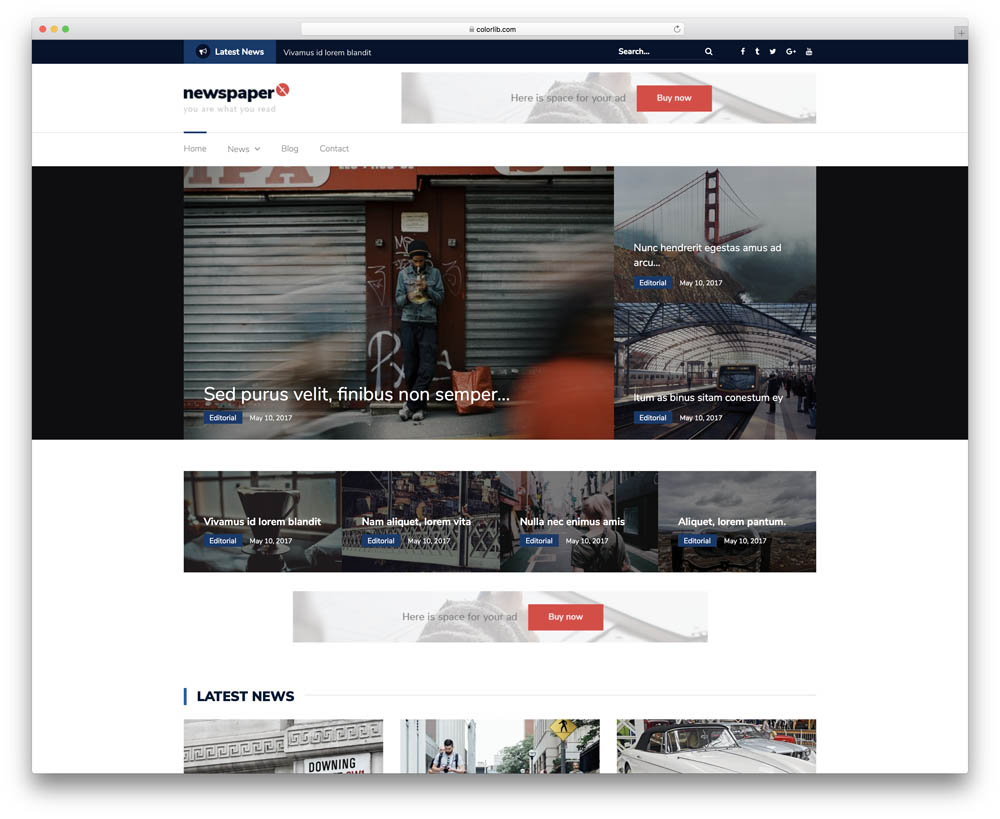 Newspaper-X is a great, simple yet powerful WordPress theme that can help you an excellent online magazine. It is made by Colorlib, a powerful WordPress theme designer and it is absolutely free. Newspaper-X is responsive, easy to setup and customize. Start using it today.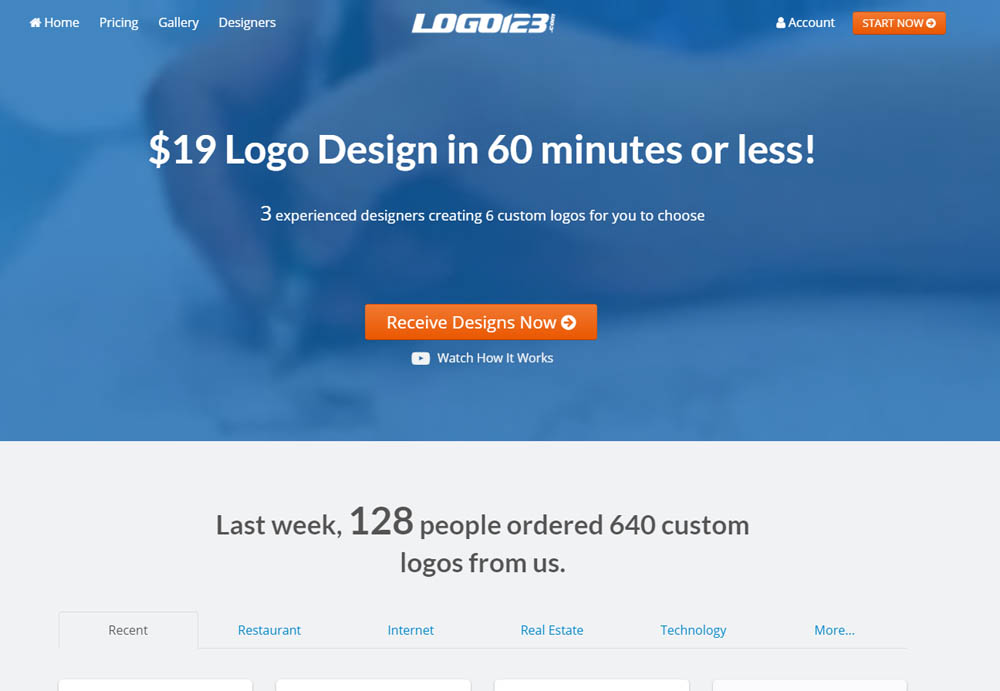 Logo123 is one of the best places to get a new, beautiful logo design while spending the minimum amount of money. For only $19 you will get 6 custom logo designs concepts made by 3 different experienced designers. Give it a try.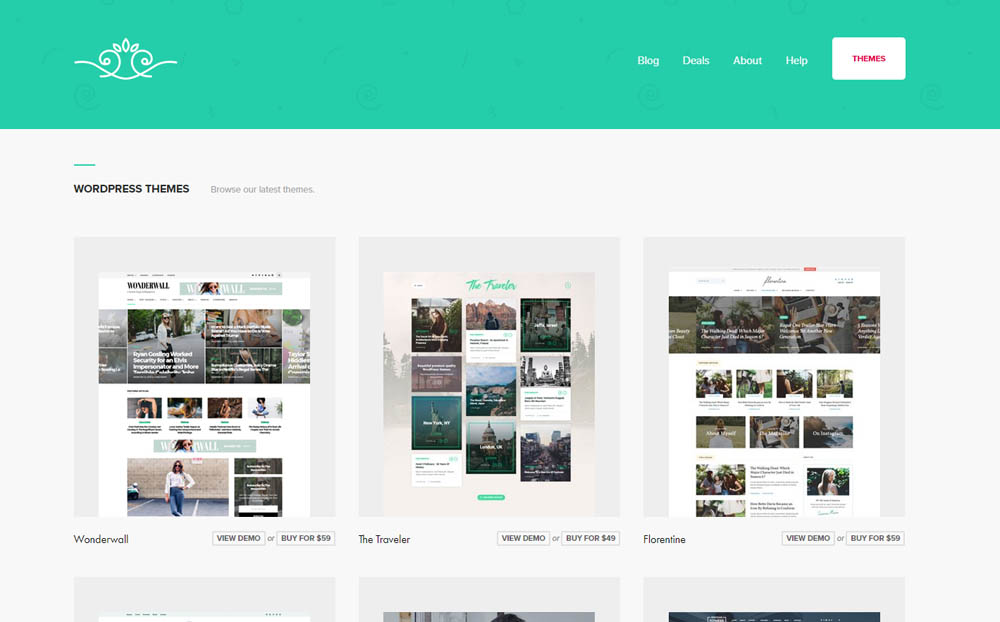 MeridianThemes is building more and more excellent WordPress themes that look brilliant. All of their themes are loading fast, are secure and easy to customize. Check their portfolio and select the theme that is a perfect fit for you and your business. The pricing starts from only $49.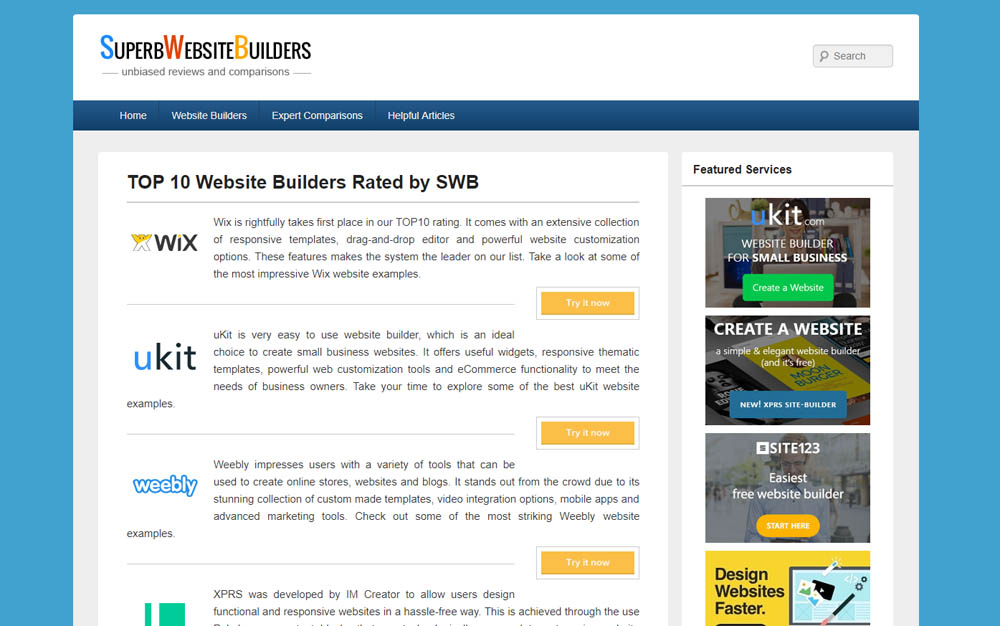 SuperbWebsiteBuilders.com is a credible website providing up-to-date information about website builders, their major characteristics, pros and cons. This information is of great help for users looking for the best web building tools that will comply with their requirements. The editor-in-chief of the resource is Howard Steele. He has years of experience in the niche, which allows him to analyze and compare website builders to define their major features. The website contains reviews, comparisons and articles about website builders as well as the ratings of the top web building services.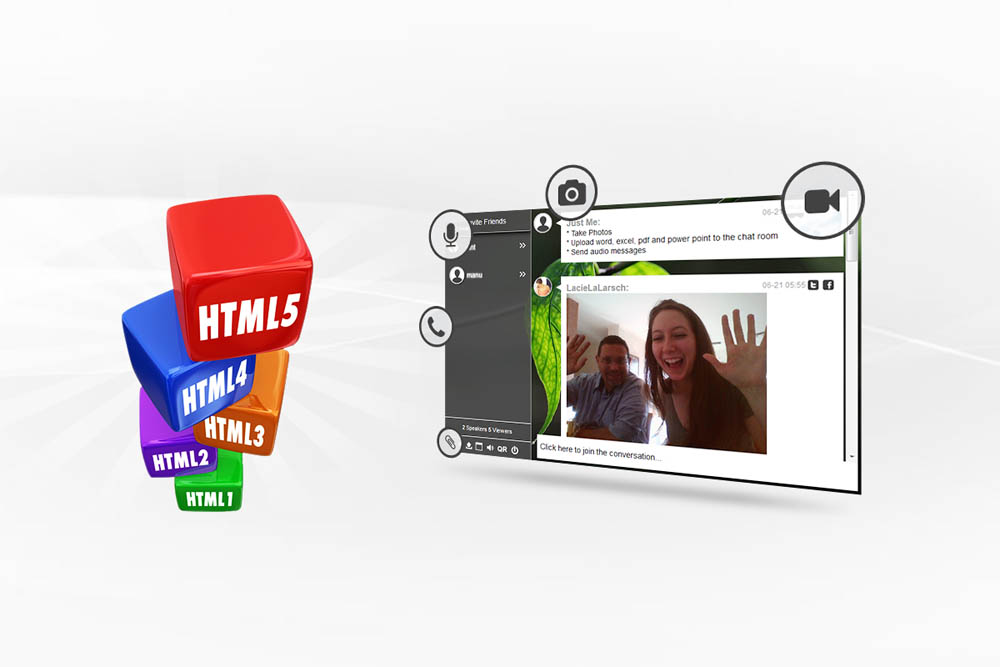 Rumbletalk is an innovative Group Chat platform for on-line businesses. It is highly appreciated, with more than 550,000 group chats created so far! It takes you only 2 minutes to create your own stylish group chat and starts from only $14 / month.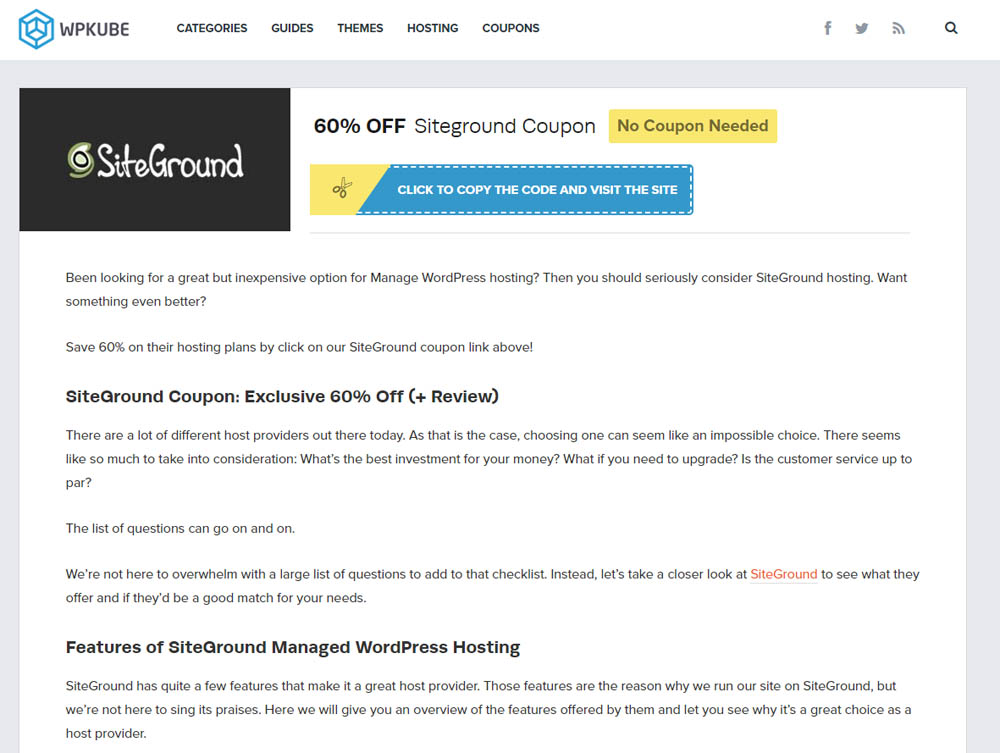 SiteGround is one of the best WordPress managed hosting solutions available on the market with over 500,000 websites being hosted on their servers. WPKube managed to obtain a great partnership with SiteGround and they are offering a 60% off discount coupon. Use it.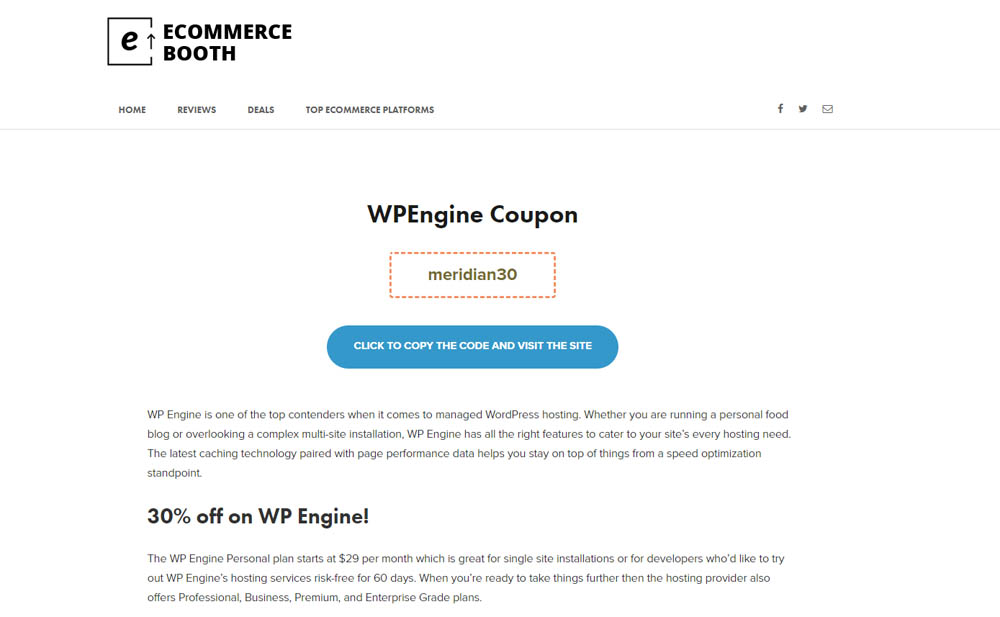 WPEngine is a WordPress-only host that specializes in providing scalable, secure, and high-performance hosting, which suits everyone — from beginners to seasoned developers. Ecommercebooth managed to obtain a great 30% discount and they are offering the coupon for free. Get it.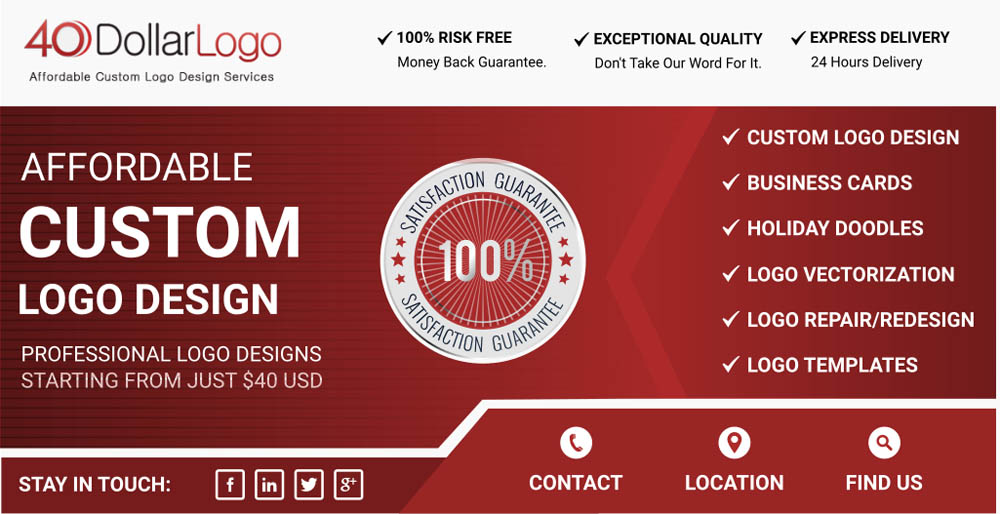 40DollarLogo is the perfect place to go whenever you need an excellent logo design and you don't want to spend too much money. As the name says, the cost is only $40 and you will get 2 custom logo designs concepts and unlimited revisions for 14 days since you receive the designs. Get your logo.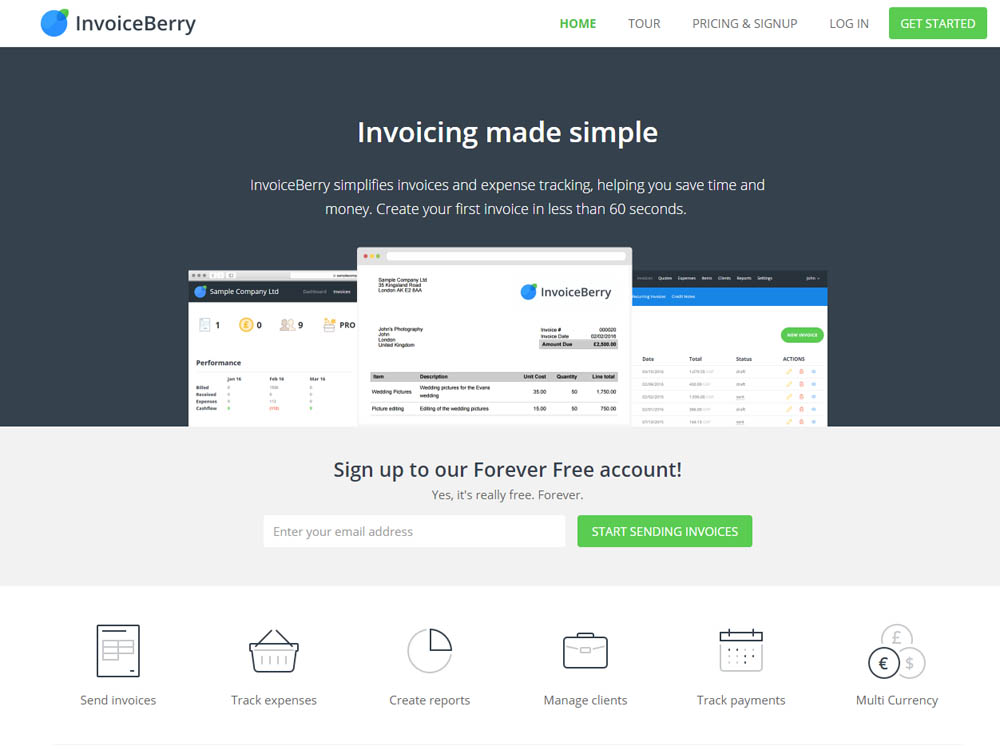 InvoiceBerry is a great invoicing platform that can do lots of things for you. You can create invoices, track invoices, create reports and many other cool things. All their plans, including the free one, have all the features included, the difference is that it can be used for 3 clients, by 1 user and it includes 2 invoice templates. Give it a try.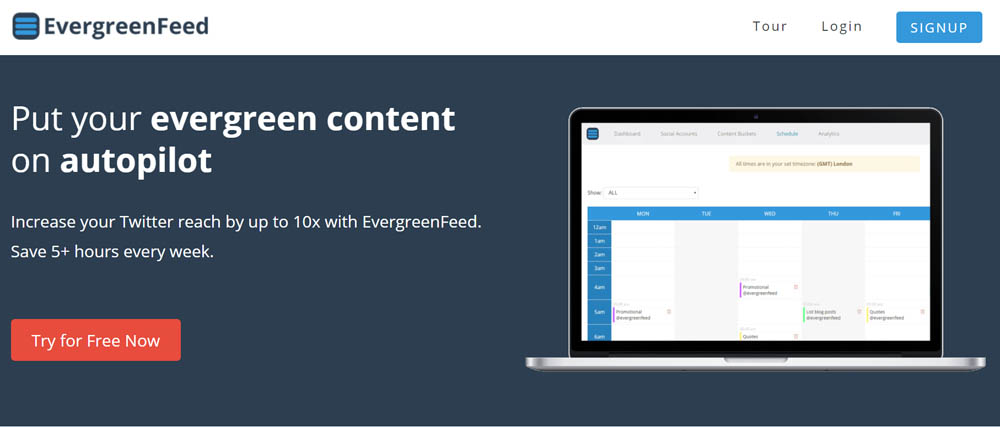 Bloggers create a lot of evergreen content that is good to share on Twitter for years to come. However, current social media automation tools don't allow for one-time setups and never caring about it anymore. EvergreenFeed helps here. Set up your tweet with your evergreen content, set up a schedule and that's it.
20. Host-tracker - Check if website is down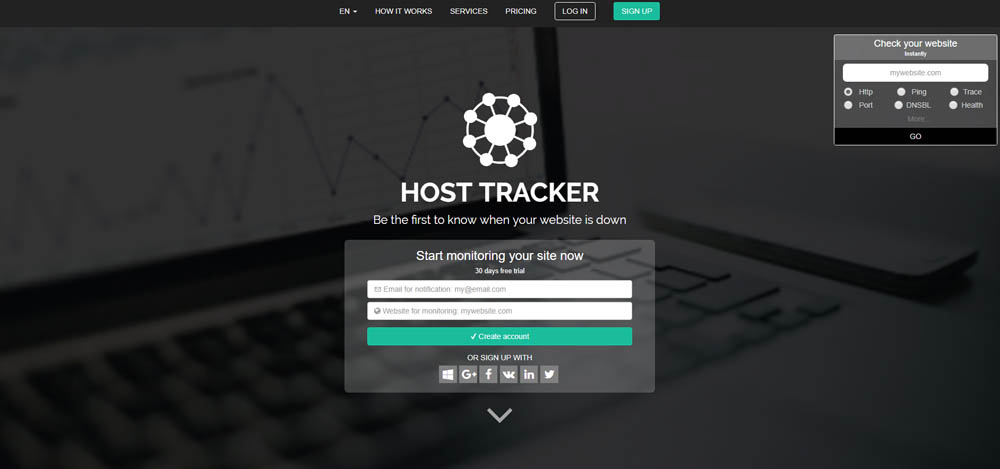 Host-tracker is a website monitoring platform used on more than 320,000 sites. You will be notified instantly of problems through SMS, Email, Skype, Hangouts, Viber, Telegram, HTTP Post or Voice Call. It is used by all kind of companies, including big names like Microsoft, Panasonic, Colgate or OTP Bank. It starts from only $3.25 / month.
SnapPages is a great website builder that is powerful, fast and secure. There is no need to have any coding skills or previous experience, you have their brilliant drag-and-drop builder. The pricing starts from only $4 / month and include the built-in editor, customizable themes, 500MB of storage, 5 pages total and a branded footer. Give it a try.
Conclusion
Despite the secure way some web tools are functioning, you need to know that some of them are pleasant to use, are fast and many times are offering cool functionalities. You can easily test these solutions, as they offering free trials and demos.