Friends, here you can download premium re-released fonts and graphic design bundles for a fraction of their retail value! Whether you are looking for a nice new set of fonts or some awesome graphics, you can always be sure to bag a bargain from our friends at TheHungryJPEG.
The March Bundle - $29
It's packed full of 38+ kick-ass fonts and 9 awesome graphics packs. Get this deal before it's gone for good, you won't regret it!
This collection as always comes with our complete license, which includes use of these products on printed products, among many other uses.


The On the Spot Bundle (Vol 02) - $9
Including 16 beautiful fonts and 7 Graphics packs. Five of the graphics come with craft ready cut files included in SVG and DXF format.
As with all our packs, this beautiful collection comes with our Complete License, which allows customers to use these items across a wide range of commercial activities.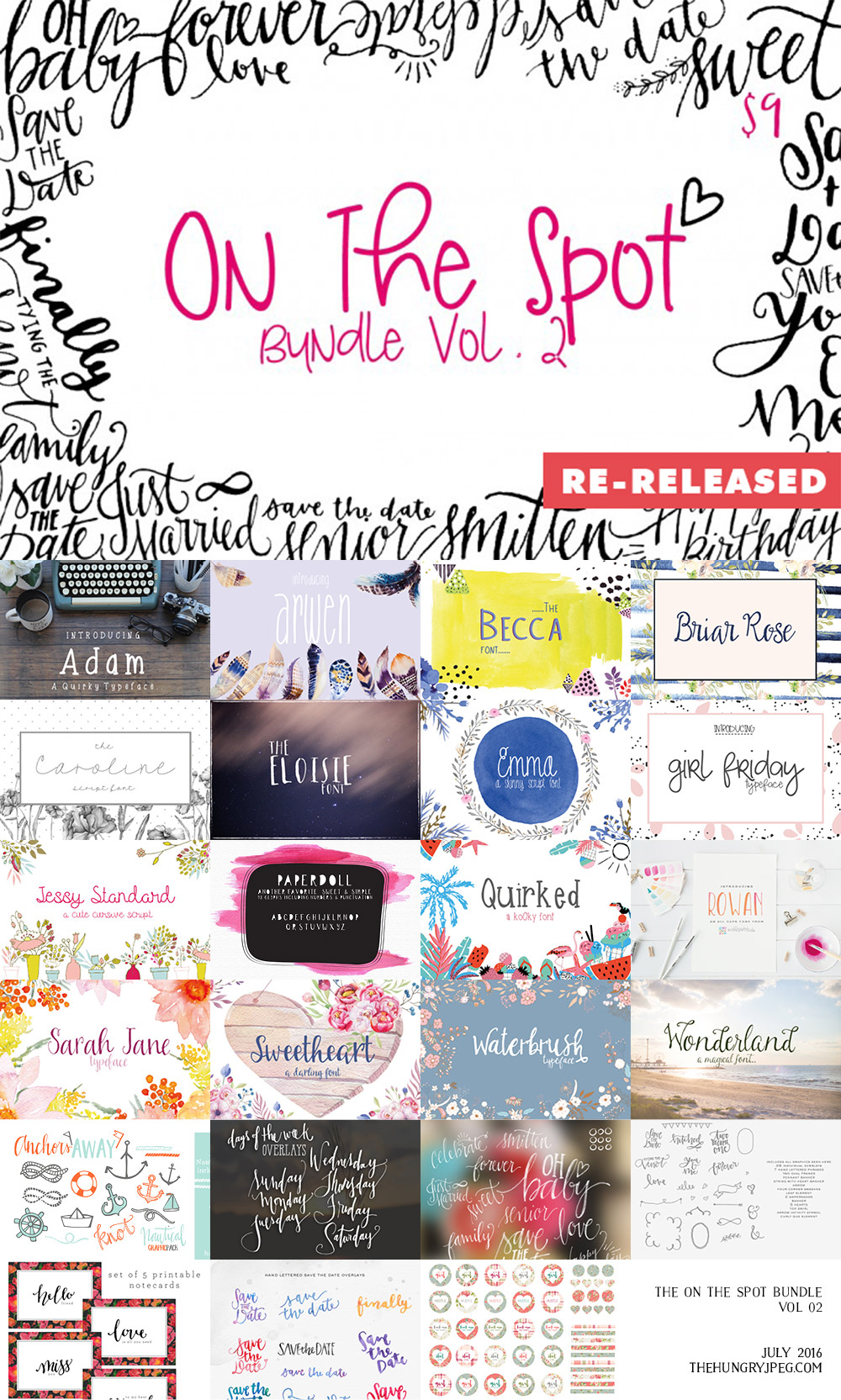 The Cute Graphics Pack - $15
This week we have teamed up with Amanda Ilkov to offer a collection of 25 graphics packs for ONLY $15! This super cute pack comes in 100% accessible formats, such as JPEG and PNG, as well as editable EPS files.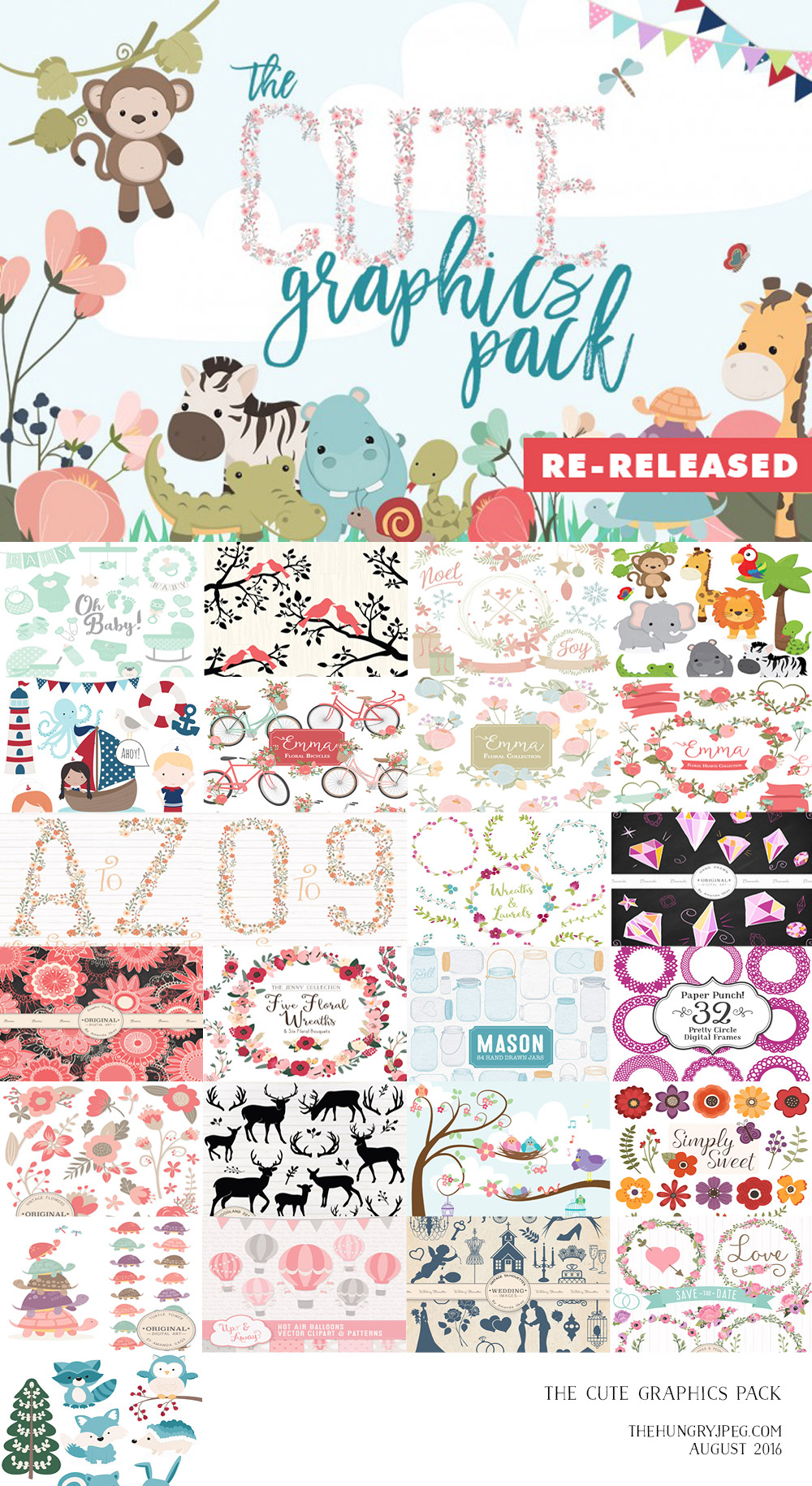 The September Bundle - $29
The September Bundle is here!! Including Over 40 best selling fonts and 10 gorgeous graphics packs. Priced at just $29, this pack is over 95% OFF regular retail price. Grab your copy before its gone for good.
As always this pack includes our Complete Commercial License.


The Mia Charro Graphics Bundle - $15
Mia Charro has been one of our favorite designers for some time now and we are delighted, finally, after many requests, to be offering a standalone bundle of 12 of her fantastic products for just $15.
This pack which, includes our complete commercial license, would normally be priced at over $800.


The Graphics Pack - $14
Grab this HUGE collection of 15 Graphic and illustration packs for ONLY $14. Thats less than $1 per pack. The incredibly pack includes over 1000 of different graphics in a range of digital formats.
As with all our graphic design collections this huge pack comes with a commecial license, allowing purchasers to use this pack across a wide range of personal and commercial projects.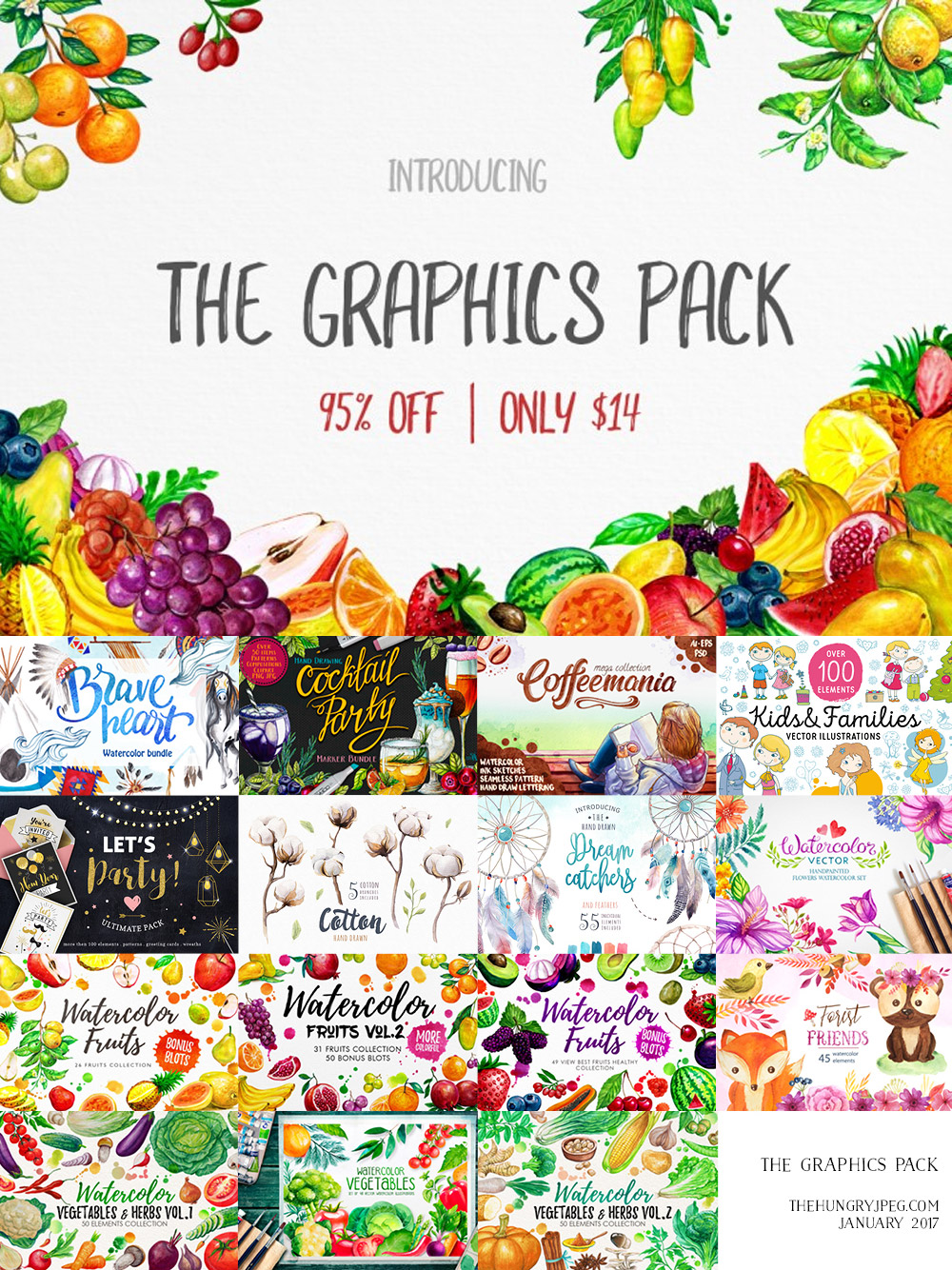 The Non-Script Fonts Bundle - $10
Our latest bundle is here!! Get this awesome collection of 10 non script fonts for just $10, that is ONLY $1 per font. This amazing pack is over 90% OFF RRP but is only available for just a few weeks.
This collection comes with our Complete Commercial License giving you the freedom to use all fonts included across an unlimited number of commercial and personal projects. Download your copy today!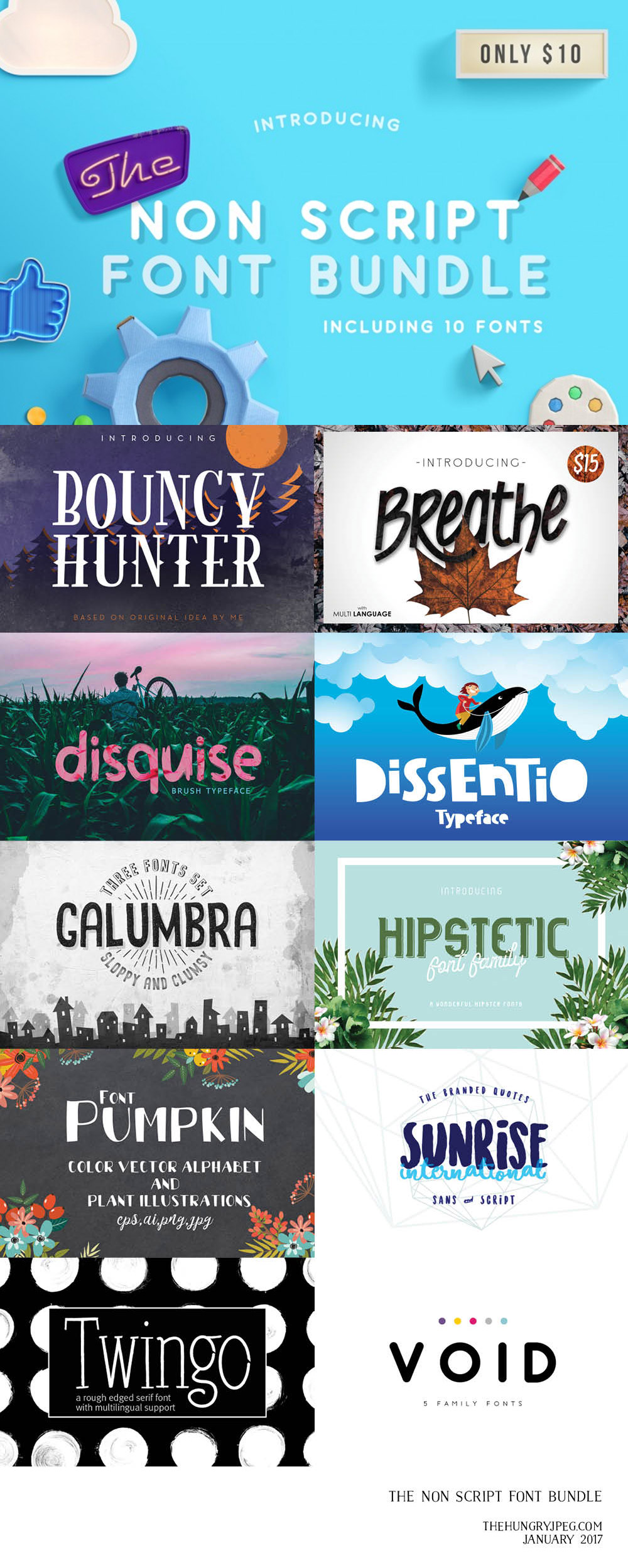 The Blessed Print Font Bundle - $19
Blessed Print is one of our favorite designers and we are absolutely delighted to introduce his very own bundle now available on TheHungryJPEG.com. Get 7, fully accessible, gorgeous script fonts all by Blessed Print for just $19. Normally priced at $122!
This mega pack comes with a Complete Commercial License. Allowing you to use each font over a wide range of projects, both personally and commercially.