Many tools or services keep abreast of the times with scheduled releases of upgrades. However, this is not true with all of them. Savvy web designers generally realize fairly quickly when a tool they use or a service they rely on is no longer fully up to the task meeting their needs.
When you realize the need to make a change, doing so can be harder than you thought. It's not because of any scarcity of tools or services to select from, but quite the opposite. There are so many that it becomes difficult to tell the good from better from the not-so-good. You may not have the luxury of being able to devote a huge chunk of time to reviews, trials, and comparisons.
Once you've made a choice, you might still feel you've missed something and could have done better.
Perhaps we can help by inviting you to browse this selection of best-in-class tools and services on the market. One or more could make your day or even be a game-changer. In any event, you'll probably save a ton of time if you take our invitation seriously.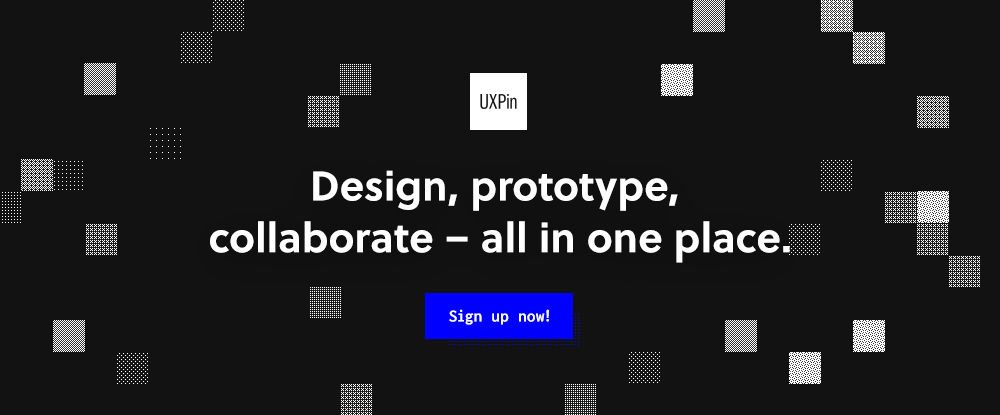 Prototyping is definitely your go-to way when it comes to effective testing before you hand off the design to the dev team. Without it, chances are you might not get the intended look and feel of your final product once it's shipped. After all, if you don't get your prototype into the hands of future users, your colleagues or even stakeholders, then what's the point?
If there's a need to test a prototype, there's a need to collaborate. And UXPin has got exactly what design teams need to achieve successful outcomes, especially when rapid prototyping is at stake.
UXPin is ideal for validating concepts, building and testing complex working models – everything to make it easier for others to understand your interactive design ideas.
Thanks to UXPin's advanced prototyping features and real-time collaboration, teams can work together in context and make sure that everyone is on the same page. This is how UXPin makes collaboration easier:
UXPin is easy for team members to get started with and use.
Prototypes can be created quickly; especially since once created, design elements are reusable.
Team members have ready access to powerful vector drawing tools and interactive form elements such as text fields, checkboxes, and radio buttons.
Users have ready access to iOS, Material Design, and Bootstrap design libraries.
Click on the banner to learn more about UXPin.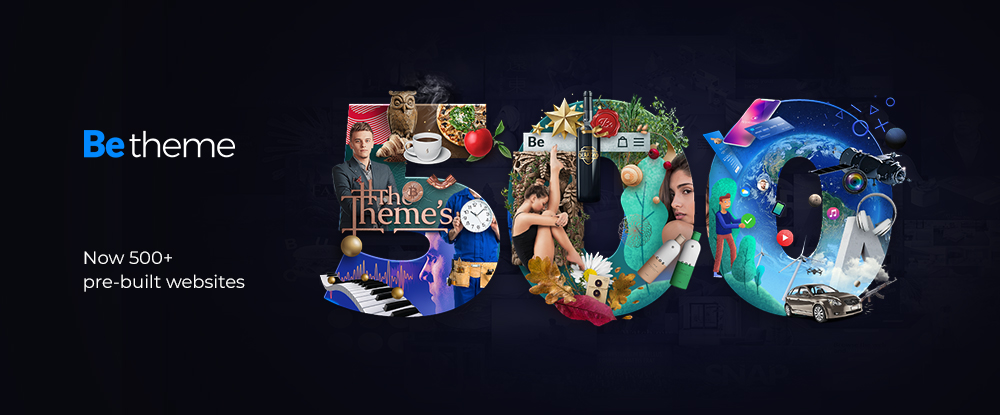 BeTheme is the biggest WordPress theme of them all. With its 40+ core features that include a stunning library of pre-built websites, Be has everything you would expect in a premium multipurpose theme.
BeTheme is flexible, fast, and responsive. It's also an easy theme to work with.
A beginner can have a reasonably complex website up and running in as little as 4 hours.
Experienced designers, who often have multiple clients to satisfy, appreciate the ways in which BeTheme can streamline and shorten design workflows.
Of the 40+ core features, the 500+ pre-built website selection is the highlight. These professionally-crafted pre-built websites are customizable, responsive, and UX friendly.
Design tools include the Muffin Builder, a powerful Admin Panel, a Layout Generator, and a Shortcode Generator plus a host of shortcodes, color pallets, fonts, grid and header options, and much more.

Click on the banner to learn more about this amazing theme.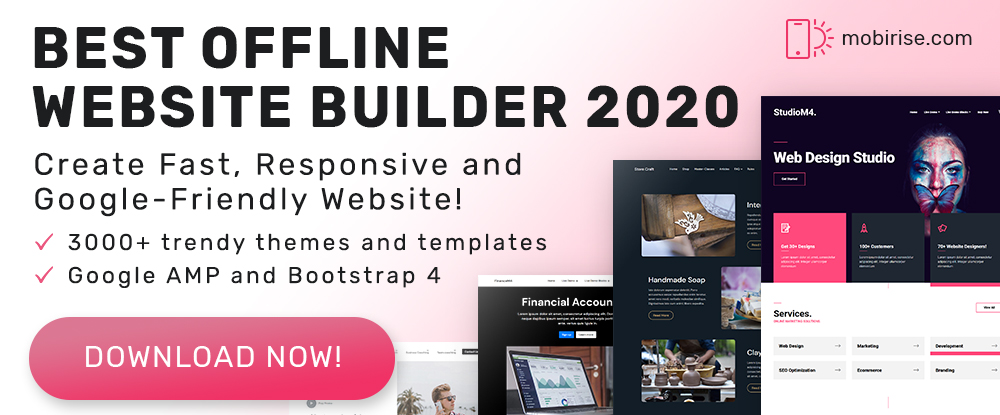 Most website builders have limitations. Although often minor, they can sometimes prevent you from getting the results you want or at least make doing so more difficult. That's not the case with Mobirise for one very good reason.
Mobirise is offline.
You can use it however you want to.
You have complete control over your design/build activities.
You're not tied to a particular platform, so you can host your site wherever you want.
In addition, the package features a solid selection of homepage templates, HTML themes, and 3000+ cool website blocks to work with. Coding is not necessary, and your sites will be 100% responsive, SEO friendly, and crazy-fast.
Almost forgot. There's one more reason to click on the banner to learn more: Mobirise is free.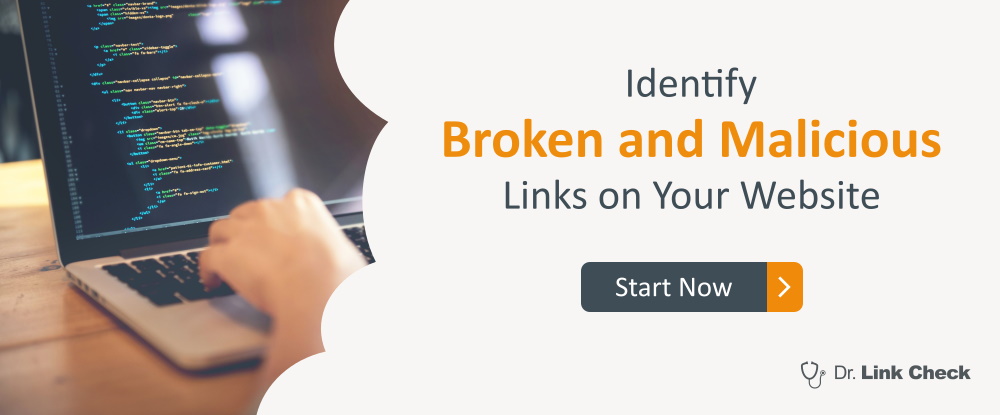 Broken website links can prove costly and they can often go undetected until significant damage has been done. Dr. Link Check inspects your site's code and identifies broken links.
This useful service:
Checks for errors in URL formatting
Checks server response times and error codes
Can be scheduled to perform checks on a daily, weekly, or monthly basis
Click on the banner to learn more about this important service.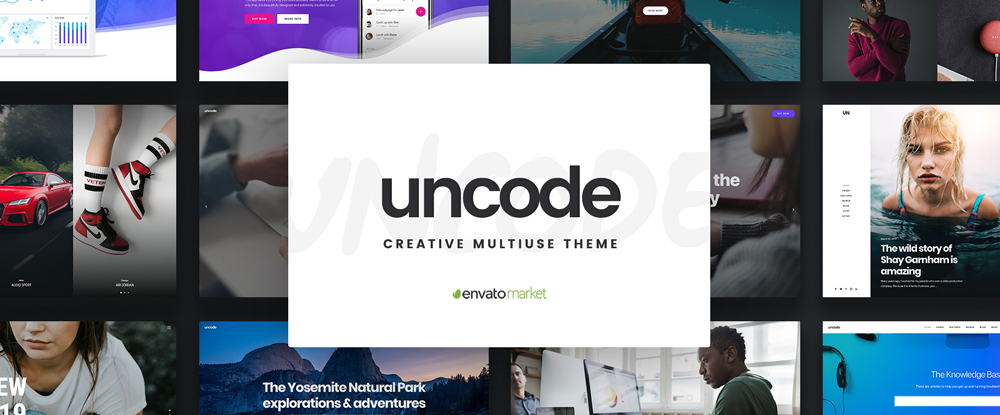 Uncode is a creative top-seller multiuse theme for creatives who need a tool of like this to best serve their needs. Uncode is ideal for building portfolio, blogging, or magazine-style sites or websites for small businesses, entrepreneurs, and startups.
Uncode's many features include –
A powerful frontend editor, an advanced grid system, and adaptive image system
Is ideal for building agency, portfolio and business websites
400+ Wireframes Sections
Click on the banner, visit the website, and be prepared to be impressed.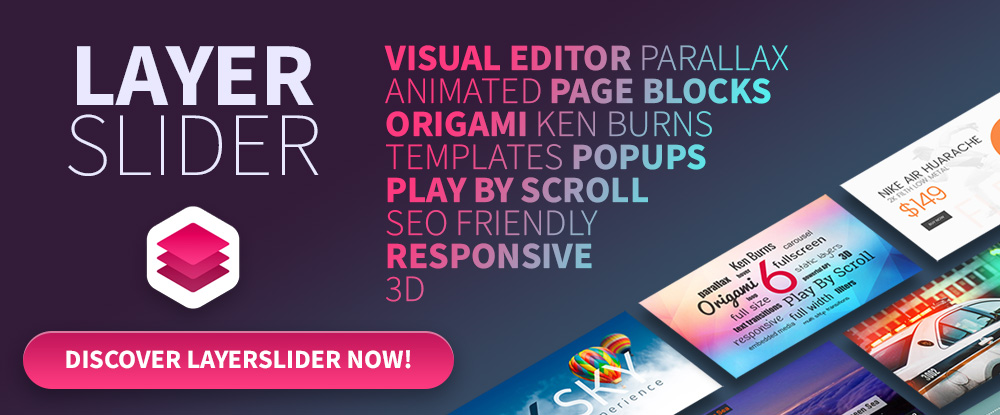 Do you want to break out of everyday uninspired web design? LayerSlider is a real turning point to make your website more unique and exciting.
Features include a visual drag and drop editor.
Countless slider and popup templates, including templates designed with beginners in mind, are part of the package.
Thanks to its animated page blocks, LayerSlider can even be used to build a whole website.
Join millions of LayerSlider users today and start impressing your visitors.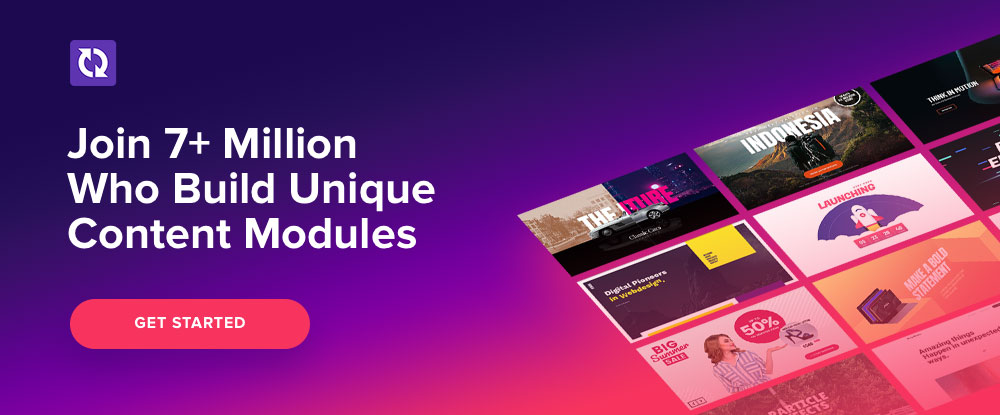 Slider Revolution is yet another slider-building tool that has significantly widened and beefed up its web design capabilities.
Slider Revolution users –
can create sliders, carousels, and other awesome content modules
have ready-to-go templates for every occasion, plus addons and royalty-free elements they can put to immediate use
can create complete websites
Slider Revolution 6.0 is a new way to build rich and dynamic content.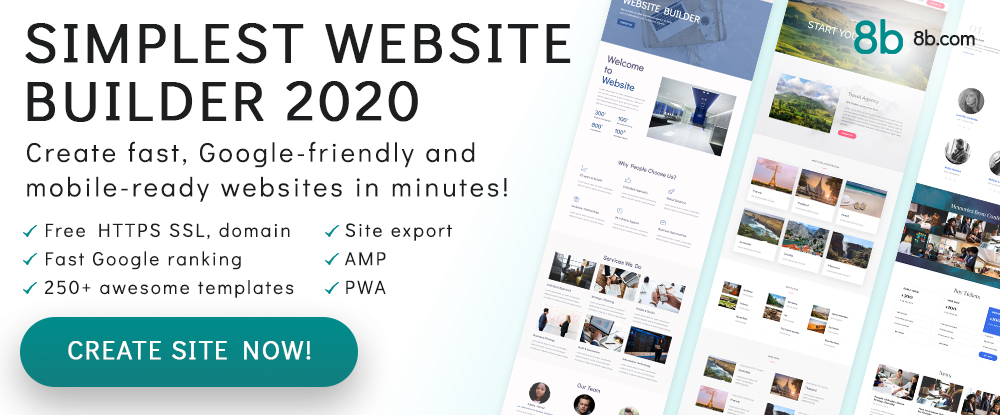 8b is brand new, crazy-fast, and all-in-all a joy to behold. With this tool you can build a website from your desktop, from a mobile device, or from both.
The package features 250 cool templates to get a project off to a rapid start
Cool features include PWA, AMP, and Site Export
8b is free to use and comes with a free domain
Click on the banner to check it out today.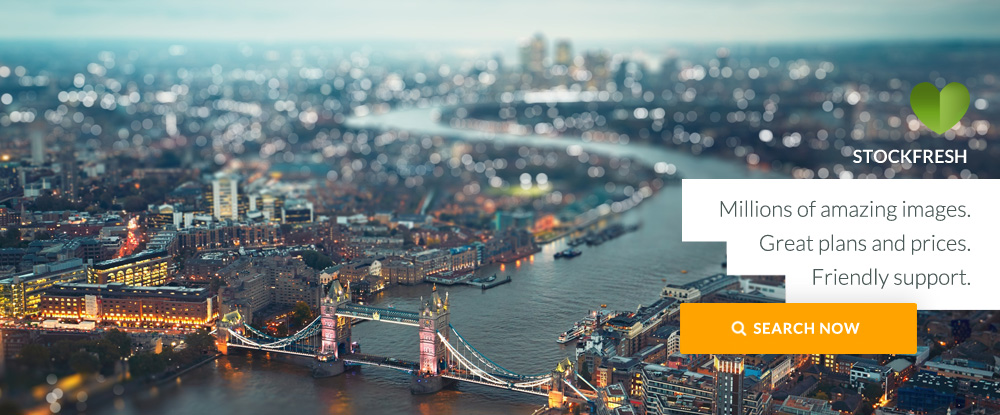 What you want and expect to see in a stock photo agency is a well-organized inventory of quality items at reasonable prices. You also want to be able to easily browse through the inventory before you pay a penny.
That's an apt description of Stockfresh.
This stock photo agency's inventory has millions of items
Sign up today at no cost to see what's available before deciding on a plan
The inventory is nicely categorized (30 categories) and the prices are reasonable and competitive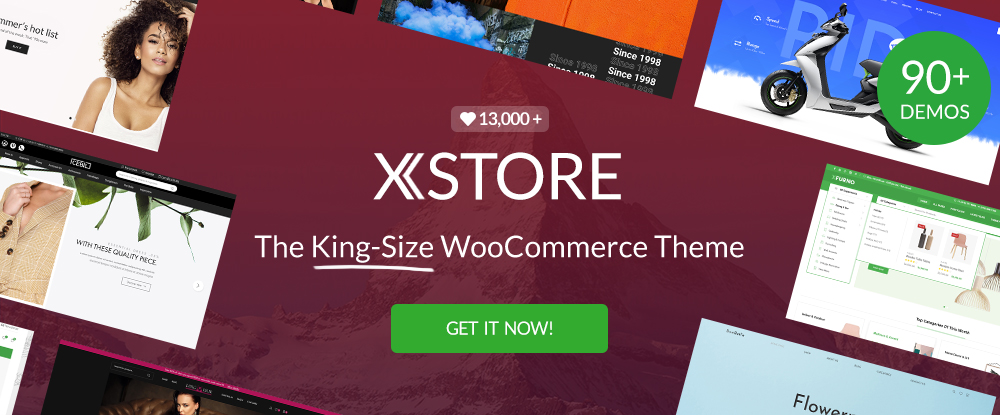 You could obviously build an eCommerce store from scratch to get precisely what you want. Or, you could go the easy route with XStore, and still get precisely what you want, and even more.
Reasons for going with XStore:
A powerful single product page builder
A collection of inspiring product demos
$300+ worth of premium plugins
90+ good-to-go customizable online stores
Click on the banner and find out even more.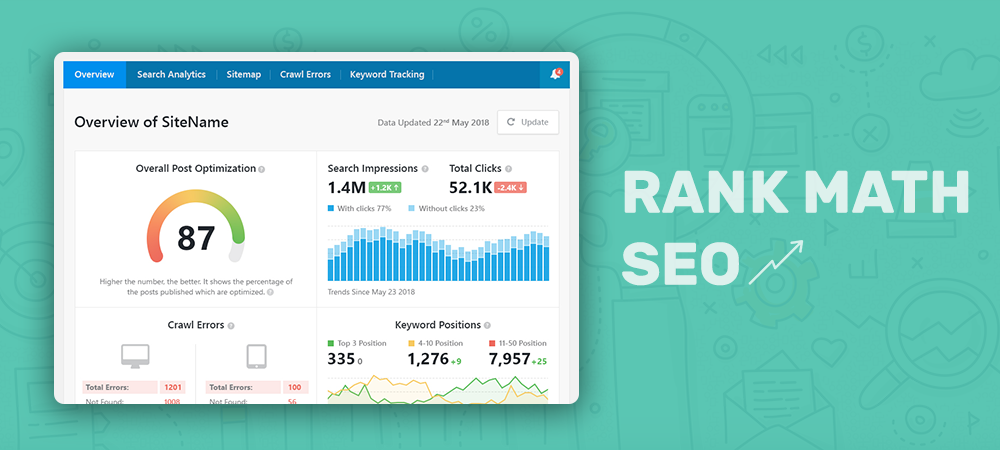 Every website builder wants to create a site the search engines will love, and most of them will struggle mightily to make that happen. What they are missing is Rank Math, the Swiss Army Knife of SEO plugins, and the only one you need for WordPress.
Rank Math gives you a variety of SEO tools to work with including WooCommerce, Elementor, and Local SEO.
Click on the banner to download Rank Math for free.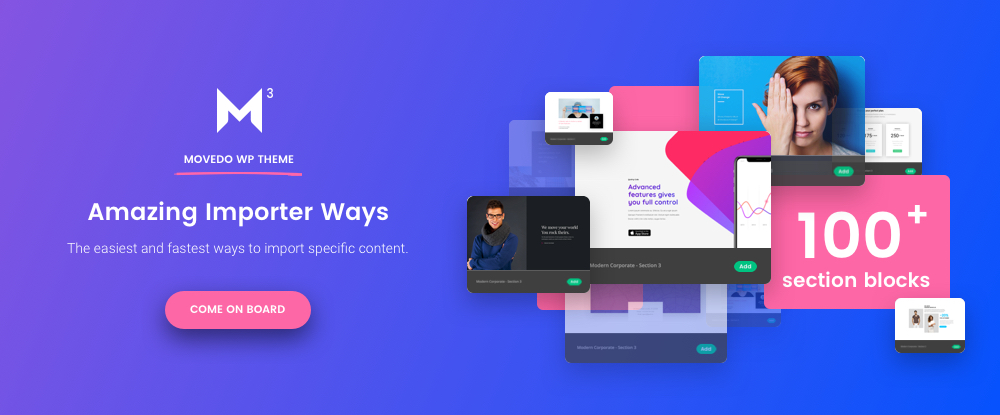 Movedo is a tool that will quickly make you forget how difficult web design could be at times, or how boring it could be in comparison with everything this theme enables you to do.
This theme's top-rated author wasn't shy about testing the limits when providing users with some nifty special effects.
Movedo
Features a clean and modern design
Is flexible, responsive, and offers 24/7 support
Will amaze you with automated and dynamic parallax special effects
It simply rocks!
Sometimes you see a font in other's designer work and you'd like to use it too. So you need the font name and source. Whatfontis can help you identify that font (free or commercial) in some simple steps:
Upload the picture containing the text
Get the font name + 60 similar fonts
See where you can download it or buy it
That's what we call font identification made simple!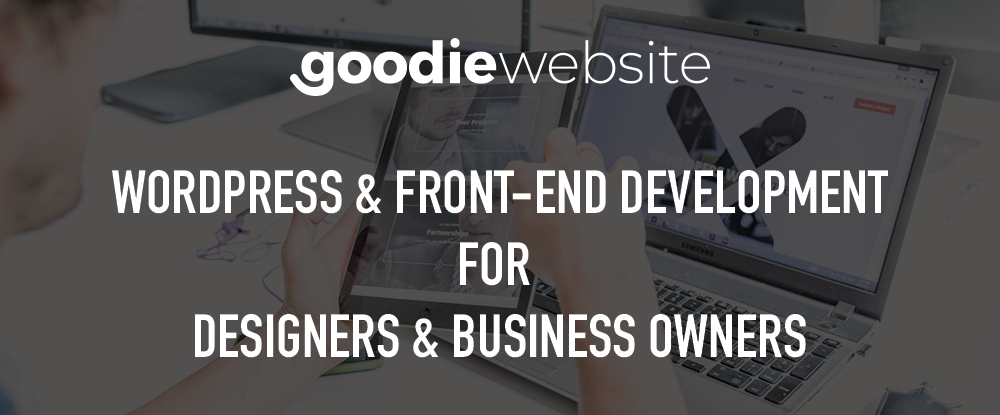 This development platform was established to serve a web designer in need of programming assistance, or a small business owner looking to establish an online presence
The Goodiewebsite platform is recommended if you –
need a simple WordPress website
plan to conduct your business with a simple WooCommerce site
need a 1 to 10 page website
Goodiewebsite can also provide responsive templates to email marketers.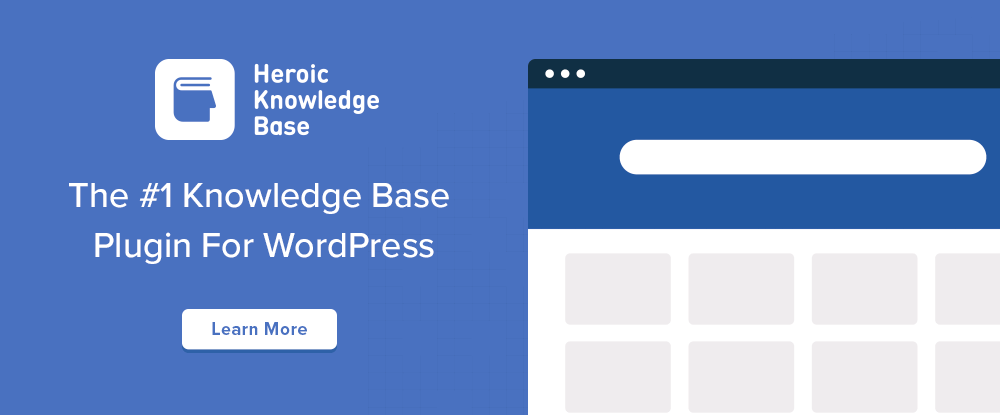 There are great FAQ pages, and those (most of them) that don't even come close. The advantages of putting the Heroic Knowledge Base plugin to work are these:
FAQ pages tend to give "stock" responses which often fail to completely answer a user's question. Giving those same users fact-filled responses can do wonders for your business. With the Heroic Knowledge Base plugin you can:
Offer site visitors a wealth of useful, accurate, and fact-filled information
Provide this information 24/7 via rapid search
Use the actionable analytics and feedback Heroic KB gives you to improve your customer service operation
The Heroic Knowledge Base plugin is a wise investment.
The above selection should help you find a tool or service that's a genuine time saver. The one that can minimize your business costs, help you streamline your design workflows or business operations, or all the above. This selection of top tools and services also lets you avoid having to sift through hundreds of tools and services to find what might work for you.
Won't it be nice to be able to increase the amount of time you can devote to your more pressing tasks and items?