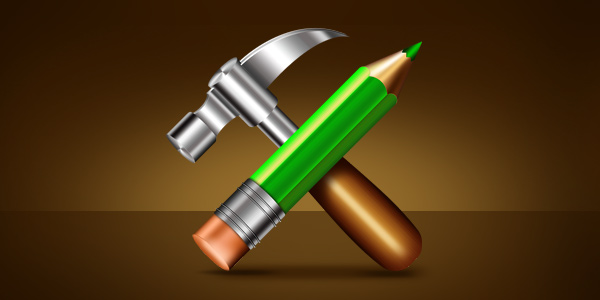 Friends, today's design share is a pretty realistic settings icon in Photoshop & PNG format. The icon contains a hammer and a pencil representing the settings subject.
The icon is created taking care in pixel perfection with shape layers used with a thought for scalability. You can easily increase or reduce the size of the icon without bothering about pixelation or low quality.  Also, the icon is saved in transparent PNG format in sizes 512x512, 256x256, 128x128 and 64x64. The icon may be highly useful in web admin panels and websites. Quite handy!
Well, download the icon and check out for yourself. Please do spread the word of the icon in your design circles. Thanks a lot!
You may also like to download these recent icons:
Key icon PSD
Google plus icons (PSD)
Yes, no icons (PSD)
Preview of the Settings Icon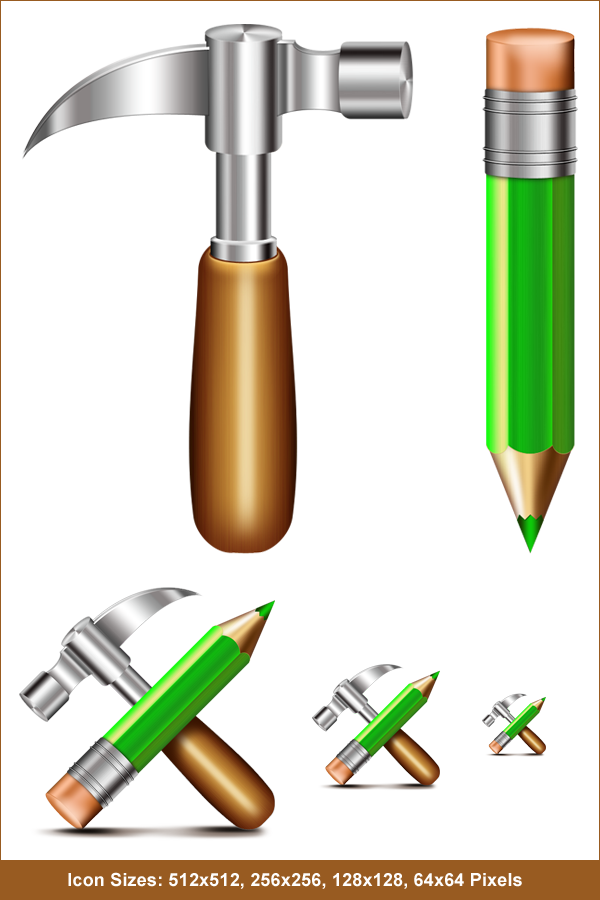 Author: Rafi
File Resolution: 1100 pixels
Format: PSD, PNG
Keywords: settings icons, hammer icon, pencil icon, icons PSD
Size: 1.12 MB  (zip)