Friends, this is a hand-made collection of 10 high-resolution shadow overlays in Photoshop. Each shadow overlay PSD file includes shadows, light overlay, smart-layer to add your artwork or image and background texture and color. You can mix and add your own shadows and backgrounds and it gives your artwork depth and dramatic effect.
The overlays are highly useful to add realism to greeting cards, stationery, branding, mockups and more. See some examples, included below.
Each file comes with 6000x4500 pixels which should be large enough for high-resolution works. At the end of the preview image, you can see how to add your design and get the shadow overlay effect.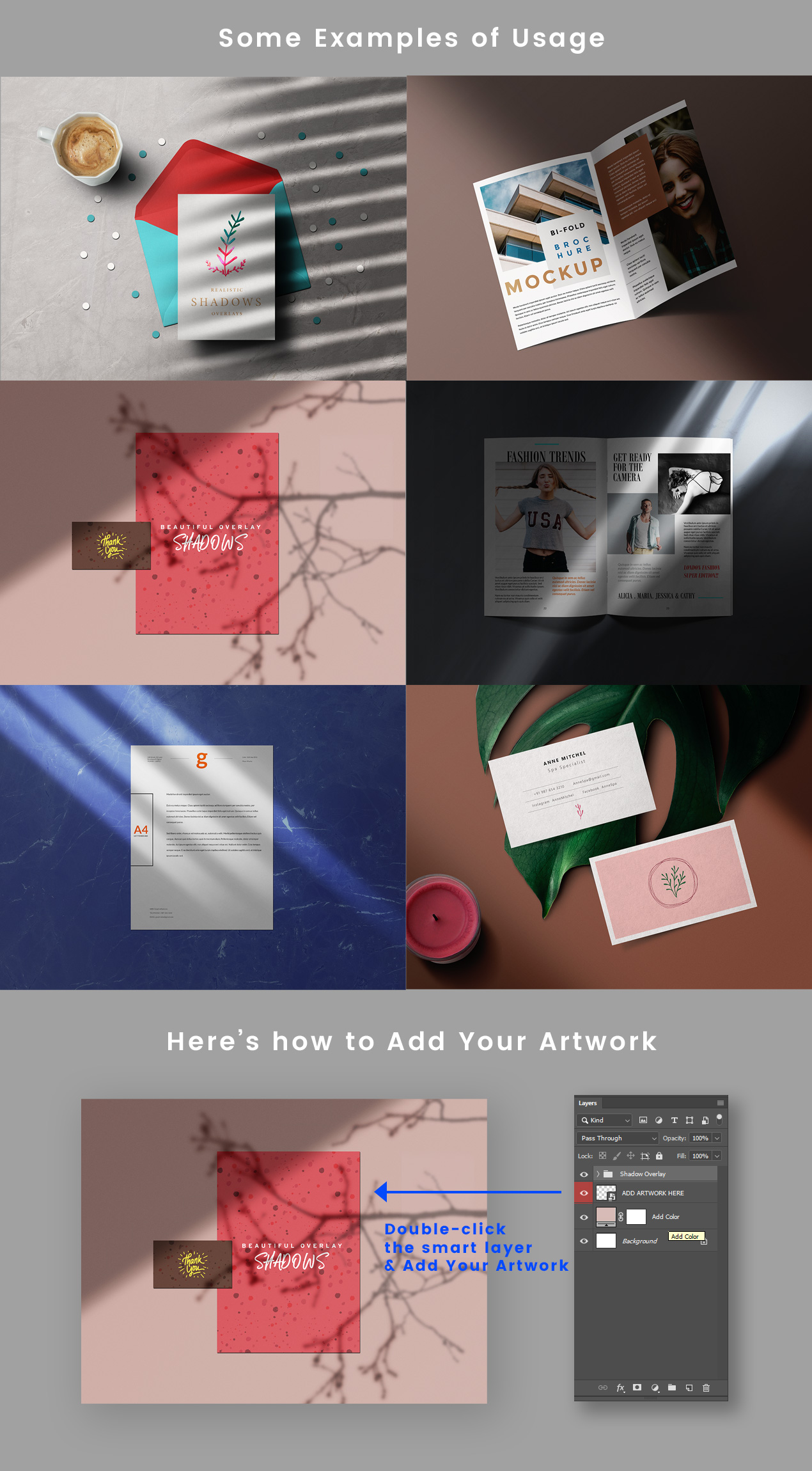 File Format: .PSD
Layers: Smart-Object
Dimensions: 6000x4500 Pixels
File Size: 1.7 GB
Since this download file is huge, the file is divided into 5 parts for easy download.